So I couldn't wait any longer….Can you hear how loud my heart's beating right about now???
I'm this close to exploding….haha!
Well, remember how I said it's hard to keep secrets sometimes?  I might just really burst into pieces if I didn't tell you this now…. tadaaah!!!!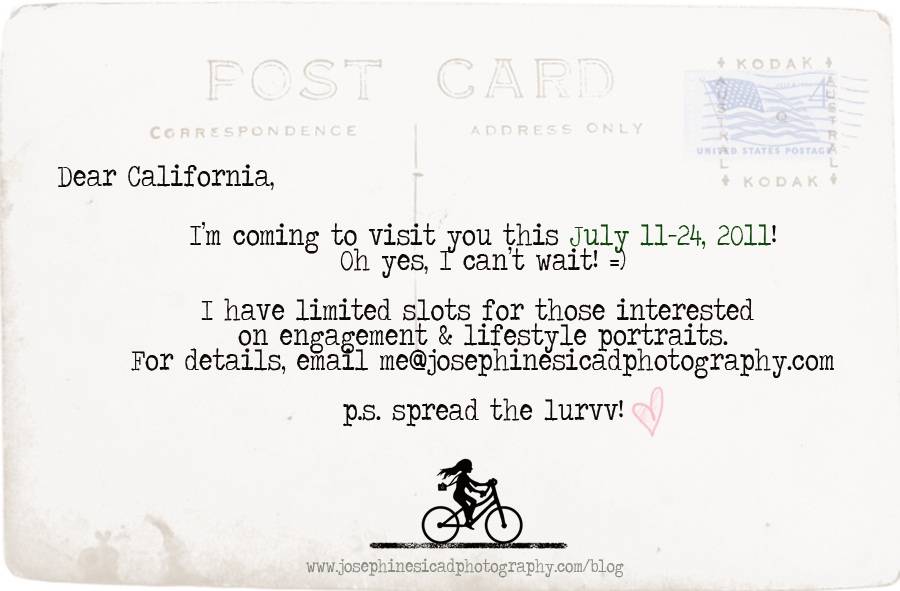 And yes, oh YES!  I've been booked to shoot an engagement and civil wedding in San Jose, CA.
My last visit to Cali was in 2007 and sadly, I don't have a fancy camera yet that time so yes, I'm travelling again and can't contain myself at the thought of capturing everything I can when I'm back there again soon!
Did I mention how exhilarating this is?!
I'm totally totally …yes, totally beaming!!!!
And oh, by all means, feel free to pass around the postcard! =)