The StyleFaerie's First Little Black Dress Collection
Too proud of my best buddy, Govinda Trazo's a.k.a. StyleFaerie for living her dreams as a fashion designer….and grateful to her for sharing a chance for me to do my first kinda high fashion shoot that it made me feel sickish but tried to hide it …this might not pass the editorial standards yet but it turned out one of my first & best learning experience working with these gorgeous aspiring models Nesy Jayctin, Wendelle Sanchez & Shani Mae Saito who've breathe life to Govinda's collection.
More details & photos to come, YEZZZZZ!!!
Hair & Make Up: Robyn Aedan Pinna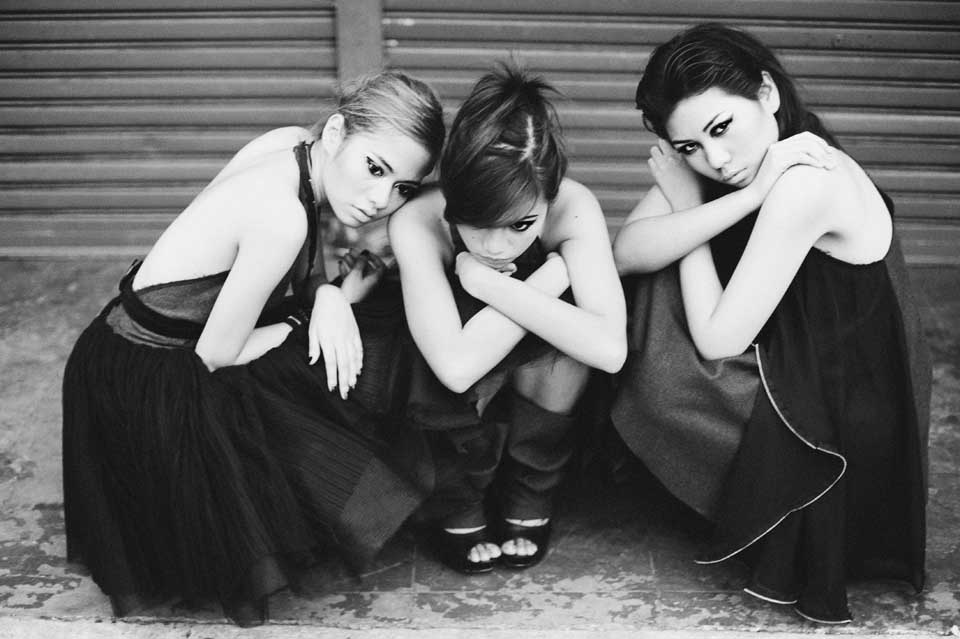 On the backdrop below is art created amazingly by Sigmund Torre Art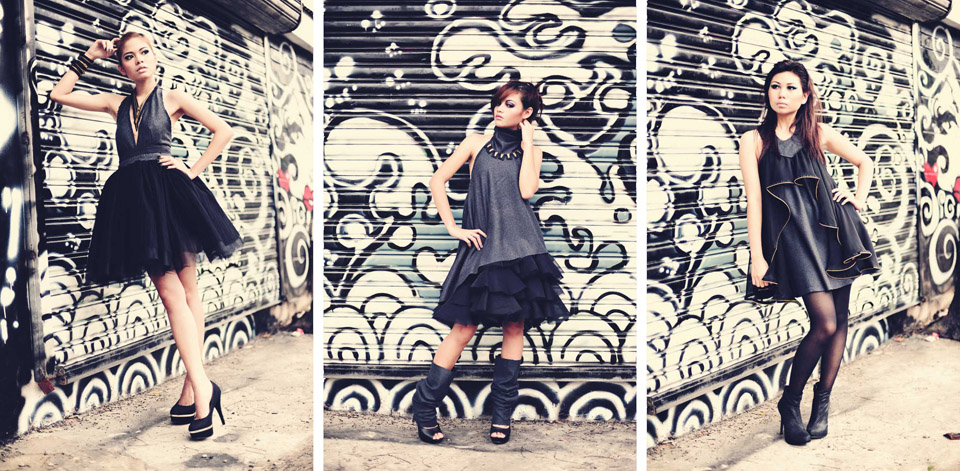 At a rustic rockin' garage…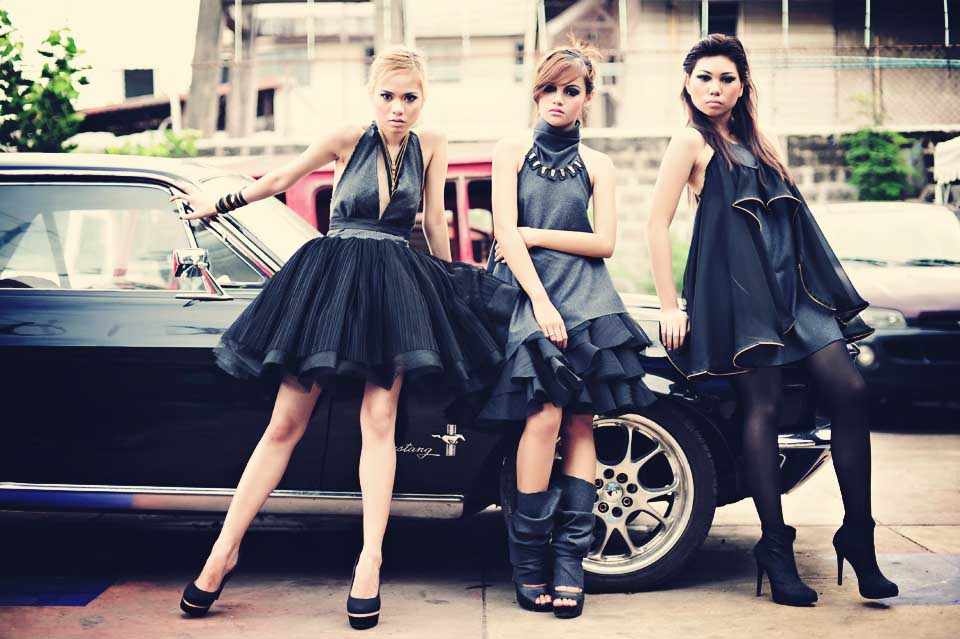 Have yet to fully credit people behind the scenes on the full blog post coming soon. For now, I really should bury my head on the pillow to try get some sleep…shooting a wedding in a few hours.
Happy Tuesday everyone!!! =)