"Nobody can discover the world for somebody else. Only when we discover it for ourselves does it become common ground and a common bond and we cease to be alone."
— Wendell Berry

Oh my, has it been over 3 months since our spring trip, huh? – all these photos are way way overdue. Hah! But I can still come up with a really legit excuse why the lag — oh just hear me out will yah? —  coz I didn't want to really miss Japan that much — and so I didn't look into these photos again until now and if let's say I have them all printed, I could have sort of kept them underneath shoe boxes of memories — i know i'm too sentimental like that. Well yeah, should I  also mention life happened in between? *grin* So can you forgive me now? *bigger grin*
Yey! Here I am wearing back that ocean-wide-smile & eyes beaming the moment we arrived in Kyoto after the first stop in Osaka. We checked in at Kyoto Hana Hostel, which by the way is the nicest hostel we've been to and will definitely recommend to anyone visiting in Kyoto. The staff at Kyoto Hana were all very sweet and kind to make us feel at  home.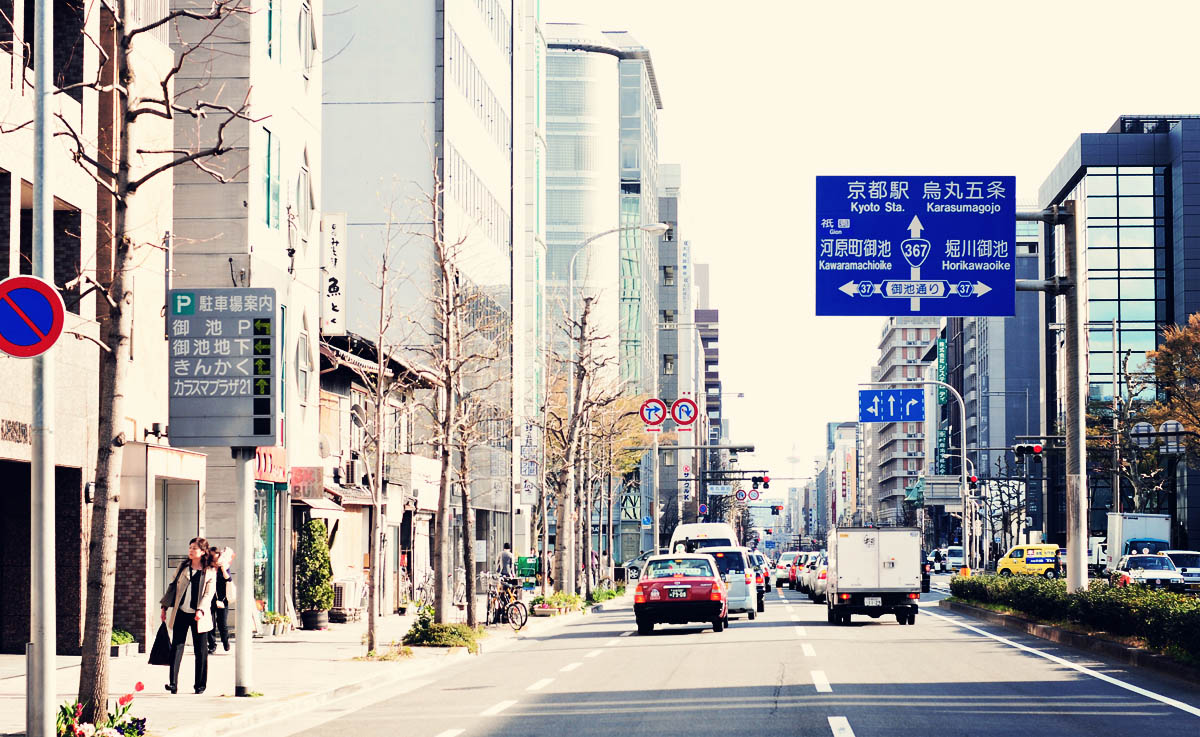 I couldn't wait to go out so we rented a bike to pedal our way into the neighborhood.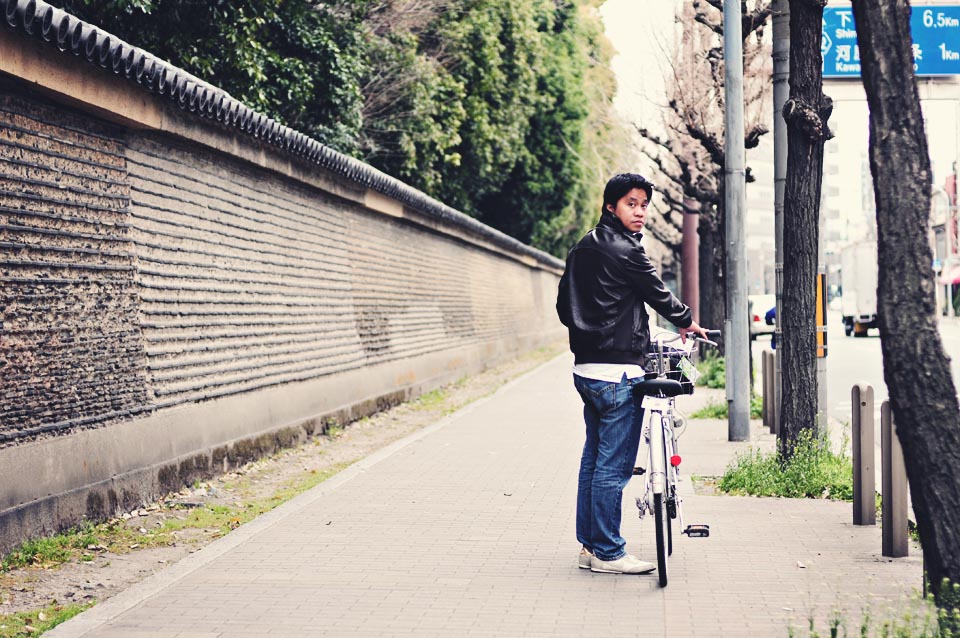 To be honest, we never really had some fix itinerary for this whole trip. However, it became handy dandy at least to check some really helpful tips at this great website: Japan Guide. It's like lonely planet + rough guide + google = one-stop-site. =)
So where did we go first?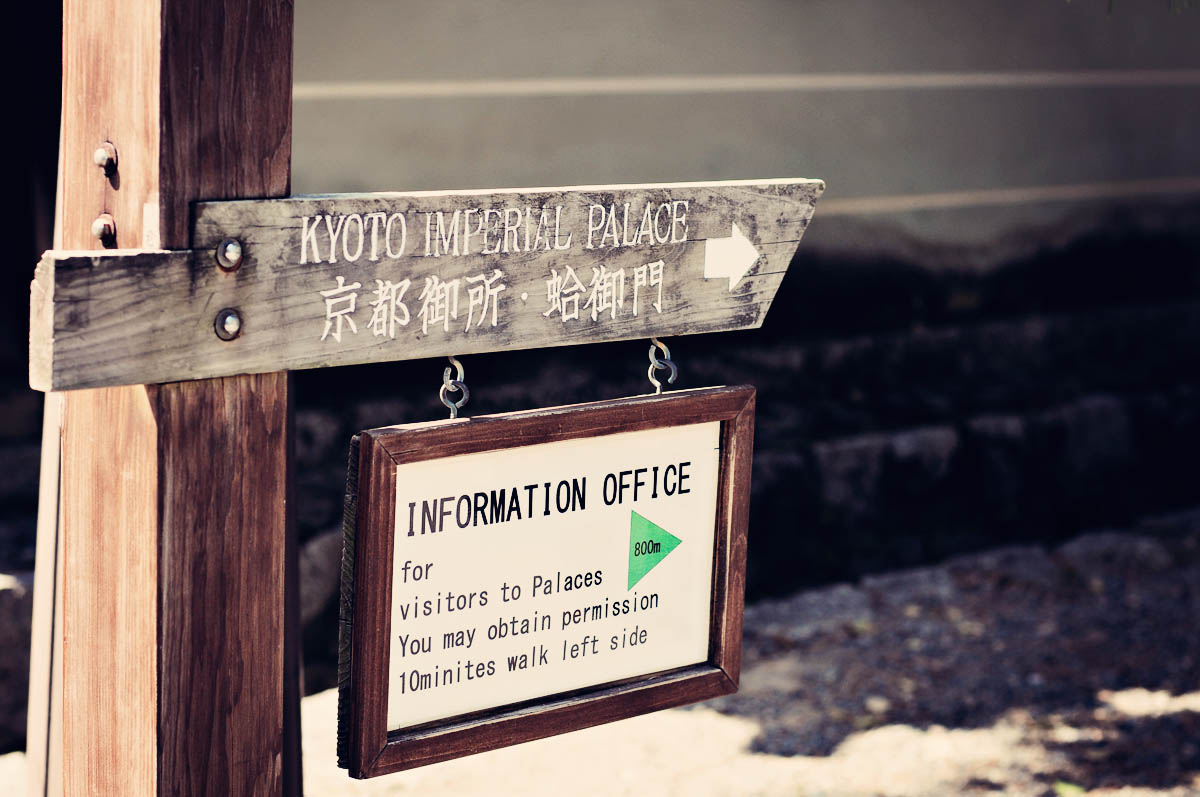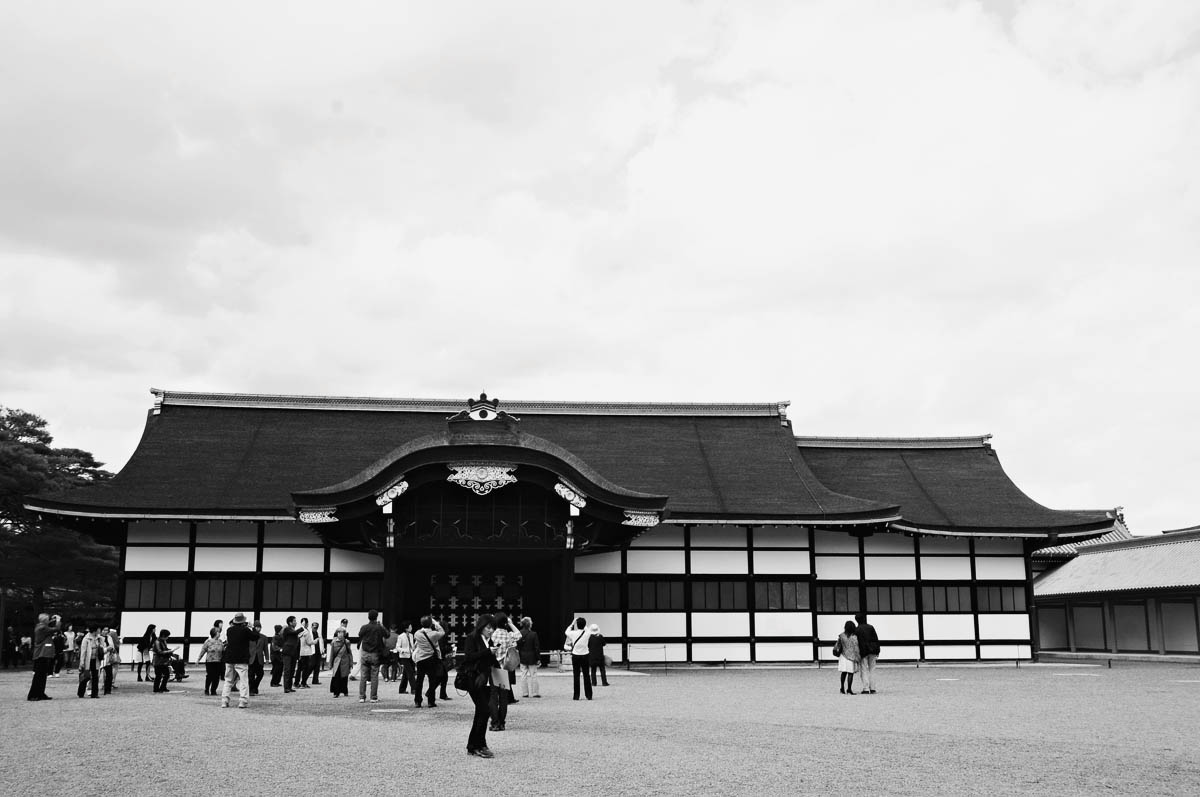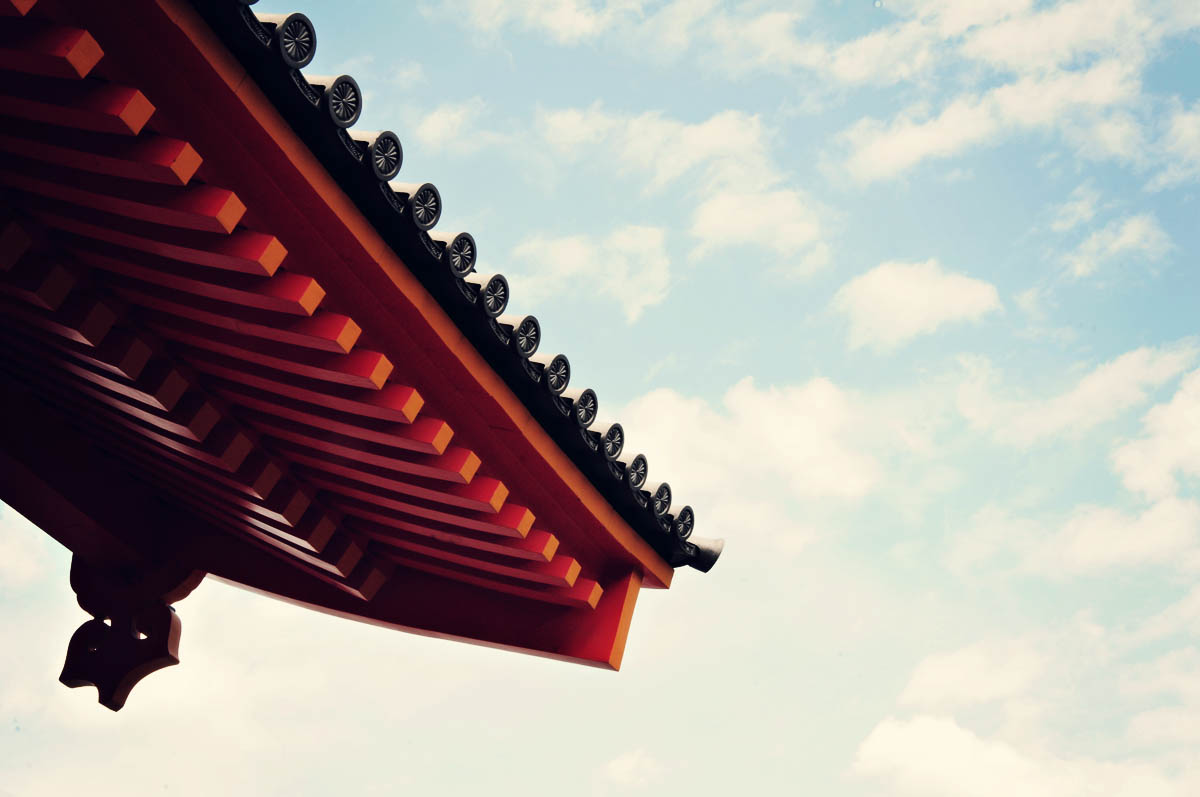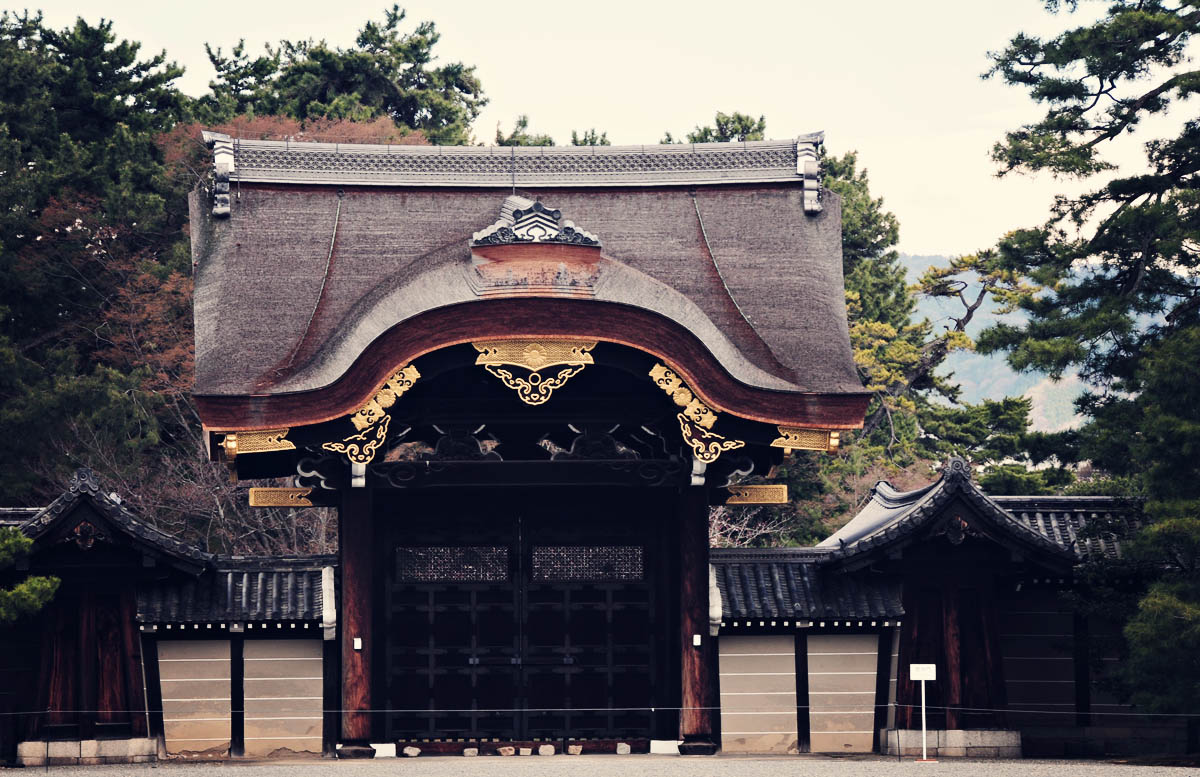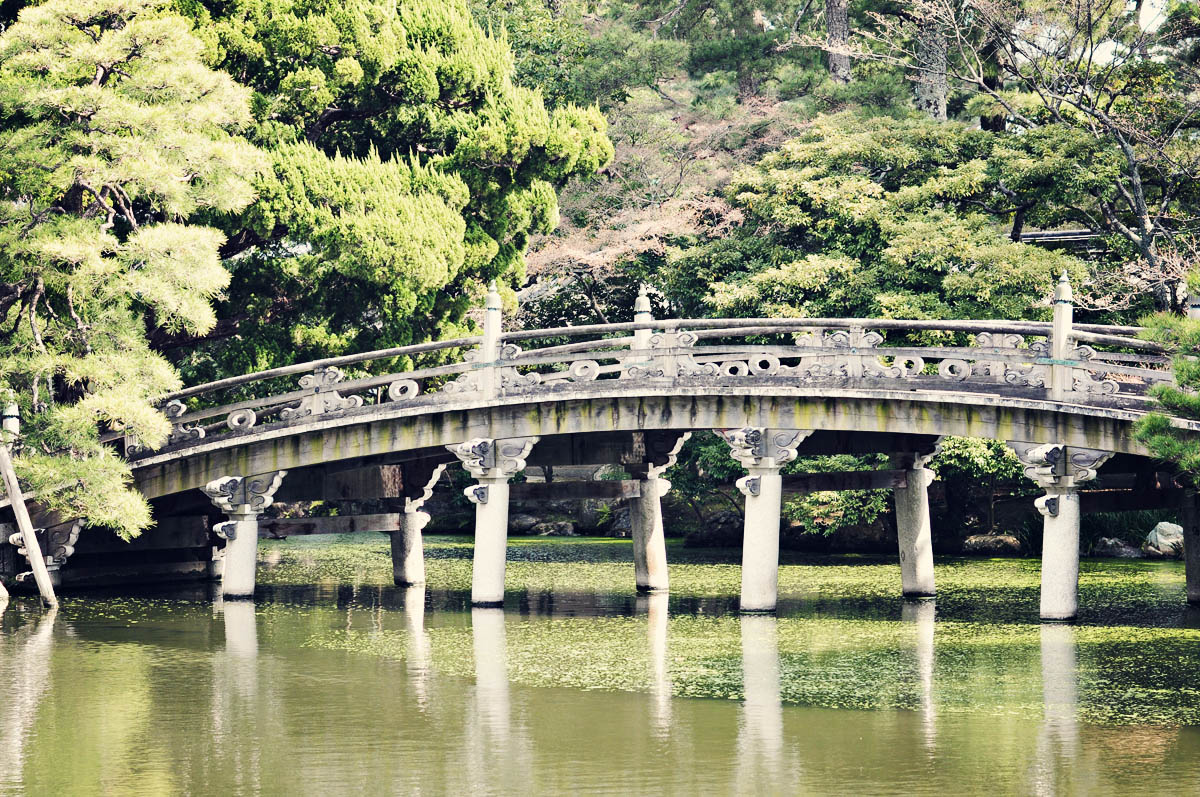 That's all folks. Wait, …really? As you can see, I didn't take too much photos while inside Kyoto Imperial Palace. I do love landscapes & looking at architectural designs but somehow, my heart is fixated on shooting other things I see through around me so I apologize if I wasn't able to capture any ultra-wide-stuff. *wink*
Well, Teddy here, was surely having a grand time of his life, huh? He insisted a photo with the sakura — after all, it was a dream come true trip for him,too. 🙂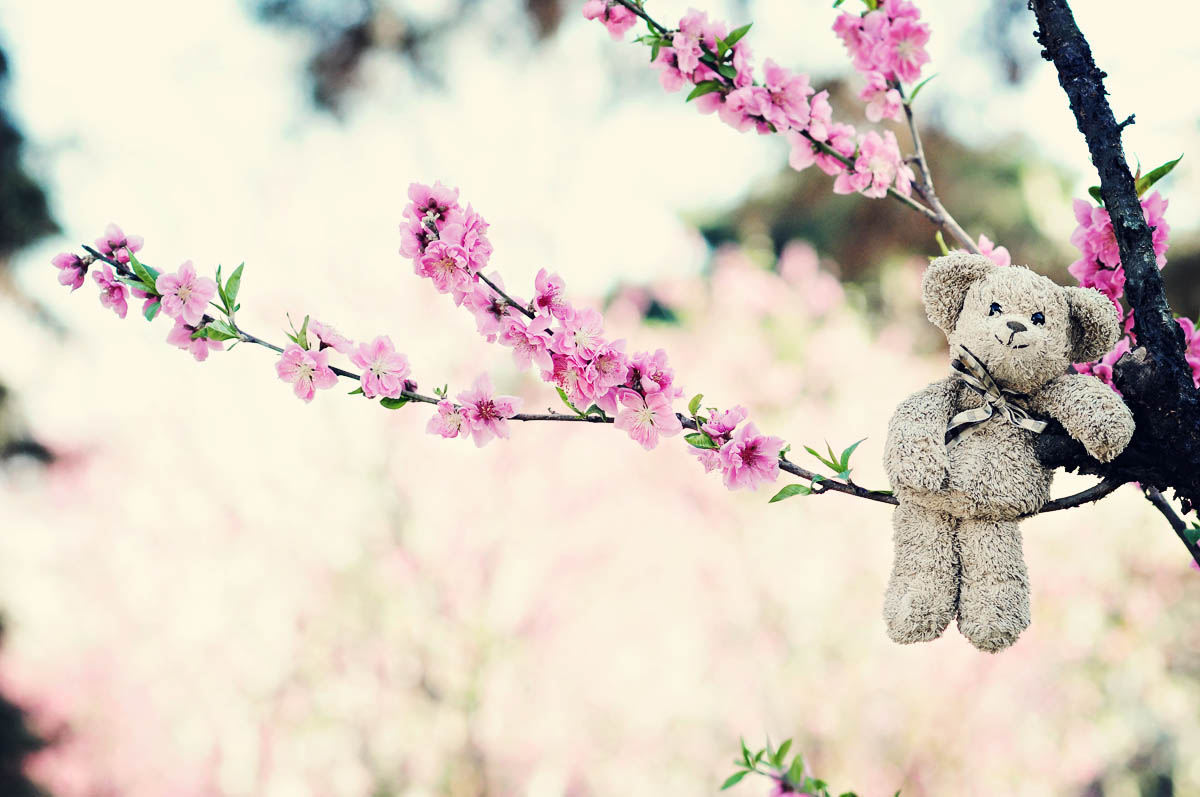 Brian reads a lot of 'manga' a.k.a japanese comics, mostly online though. And yes, we both love anime. So just right across the street where we had a quick lunch, we were lead to Kyoto's Manga Museum. Hooray! No photos allowed though so these were stolen ones. Tsk.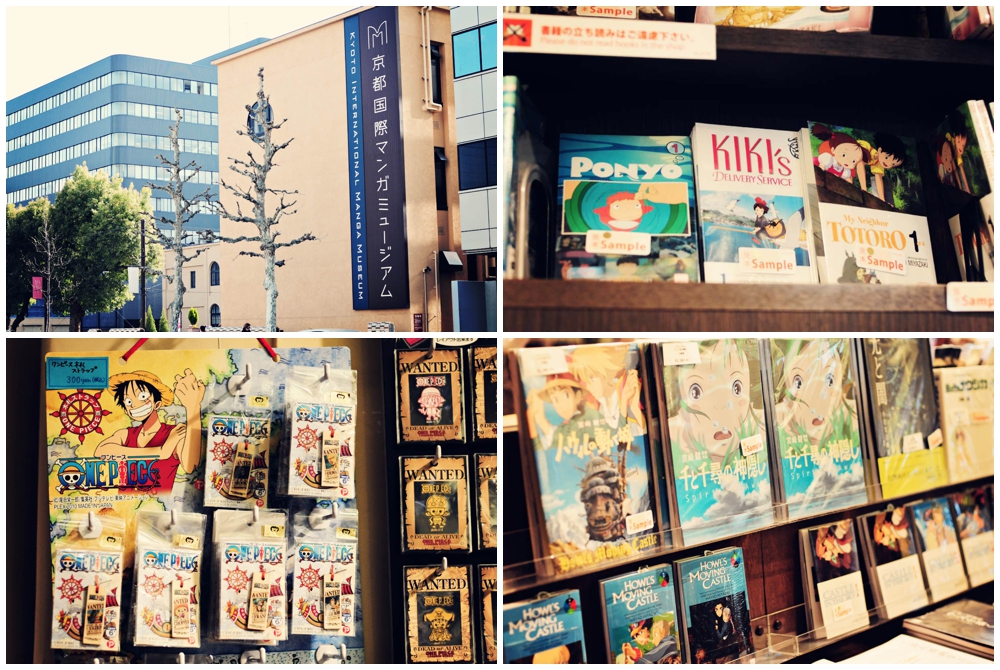 Off we pedaled next to what was known as 'Kyoto's Kitchen — the Nishiki market.  Everything looked either weird, pretty or tasty here. Hehe.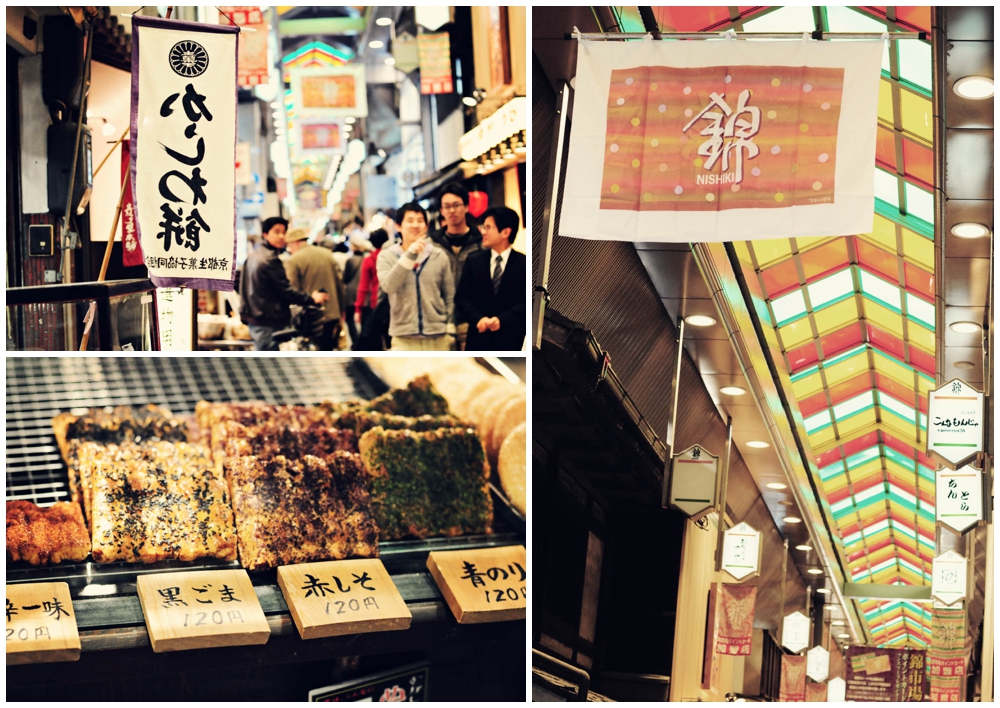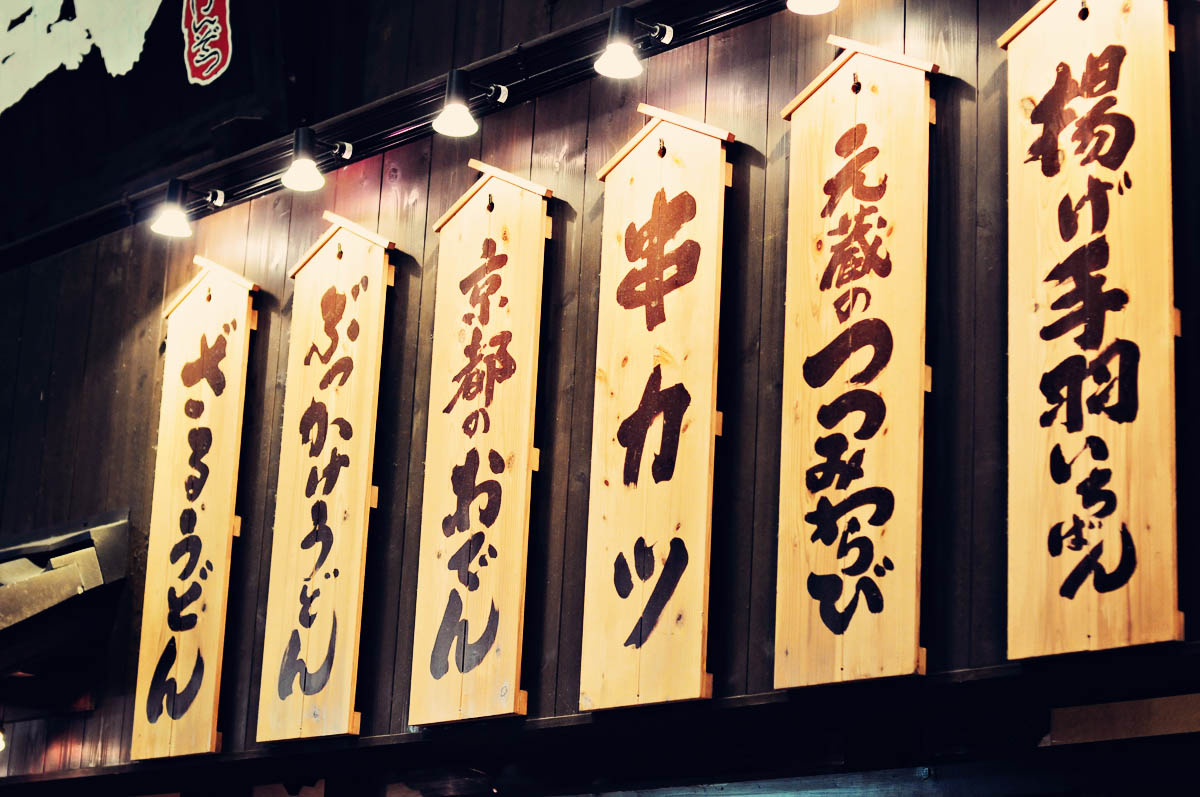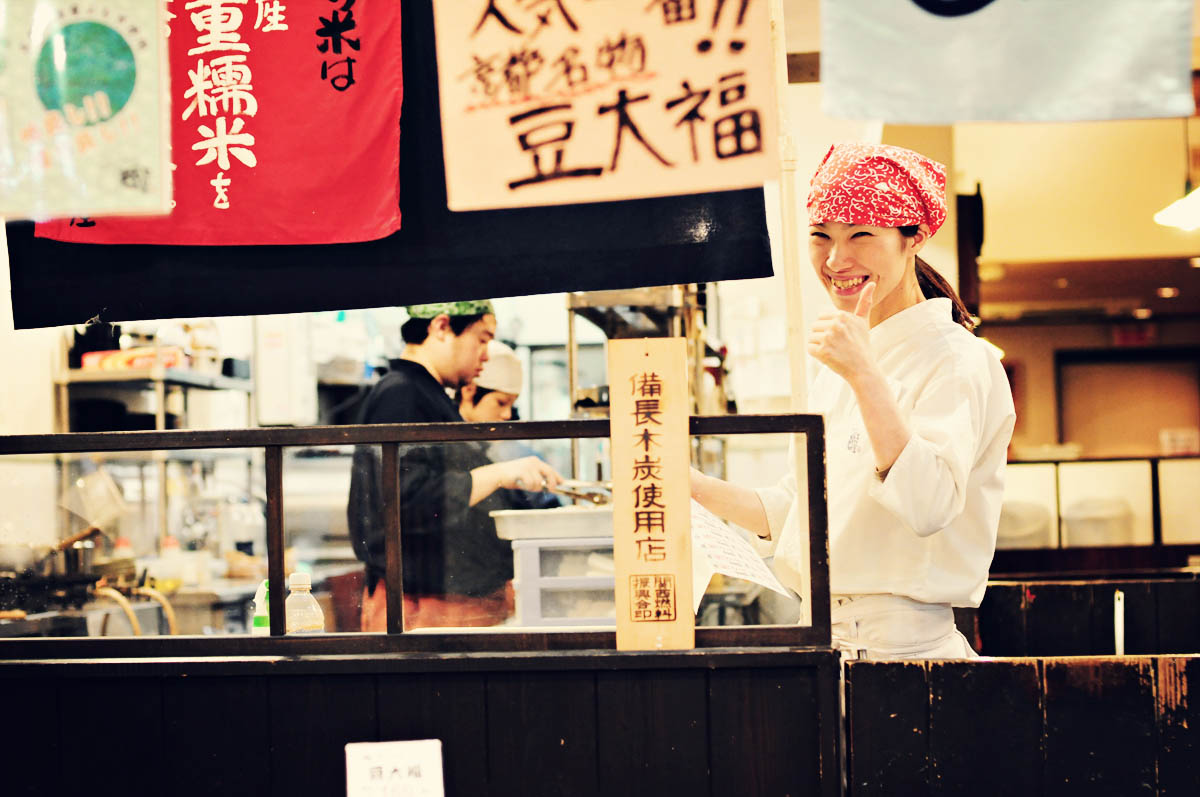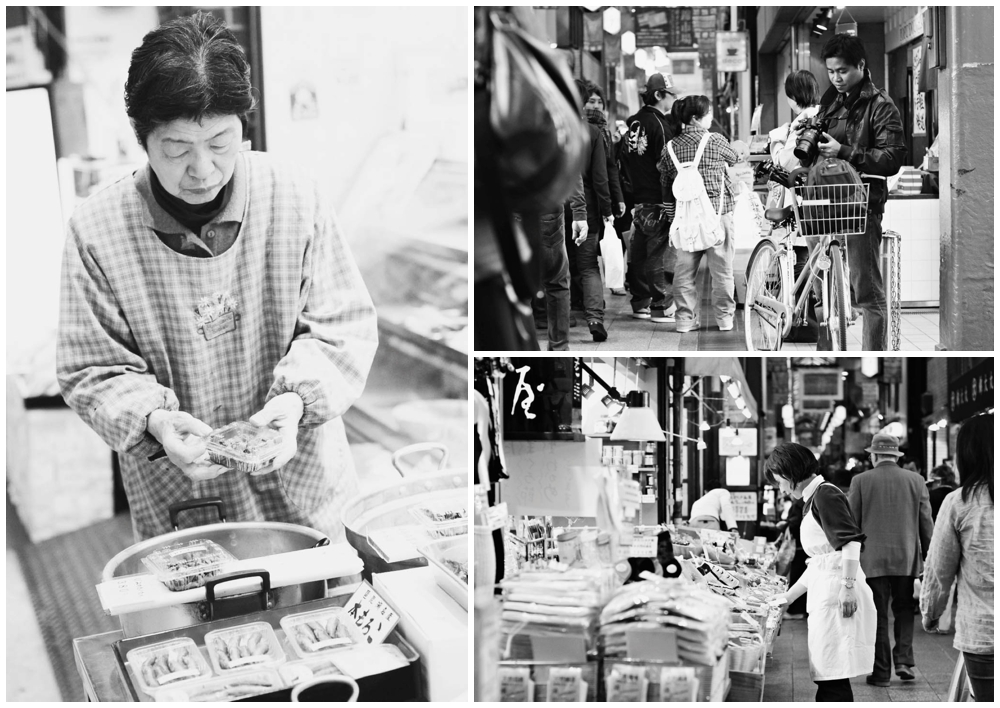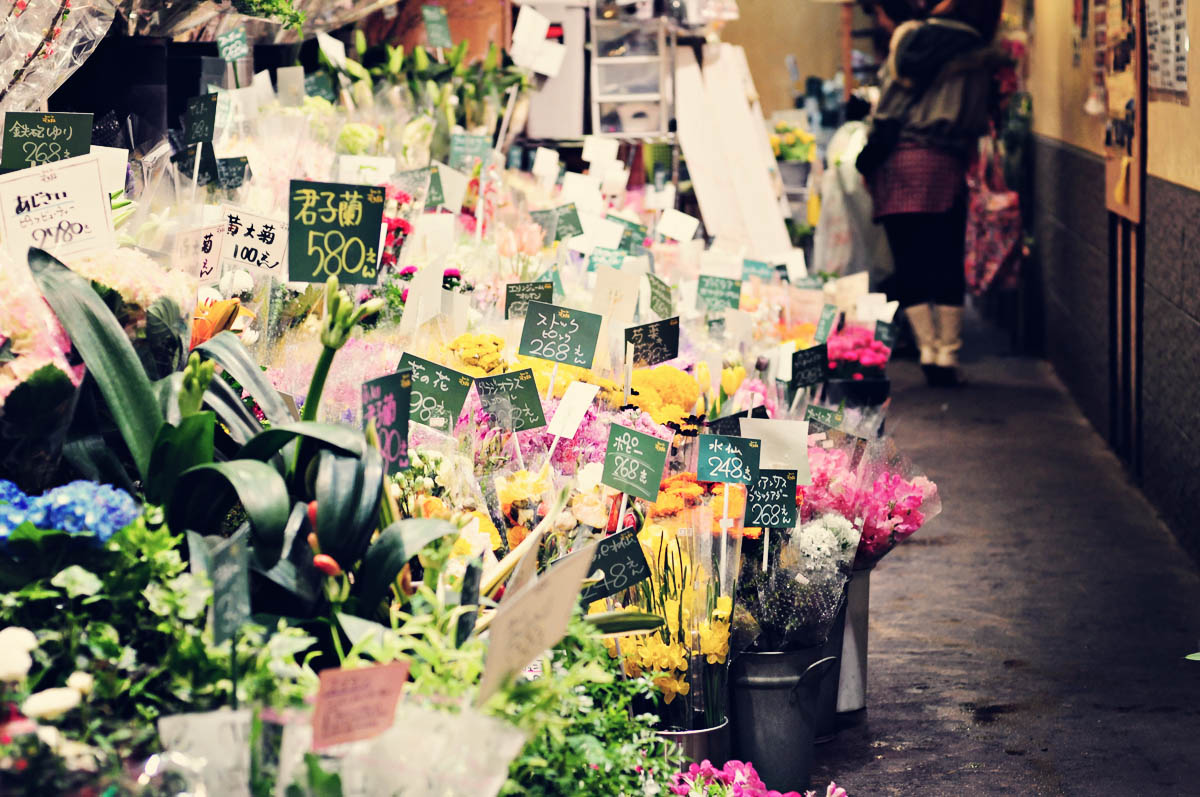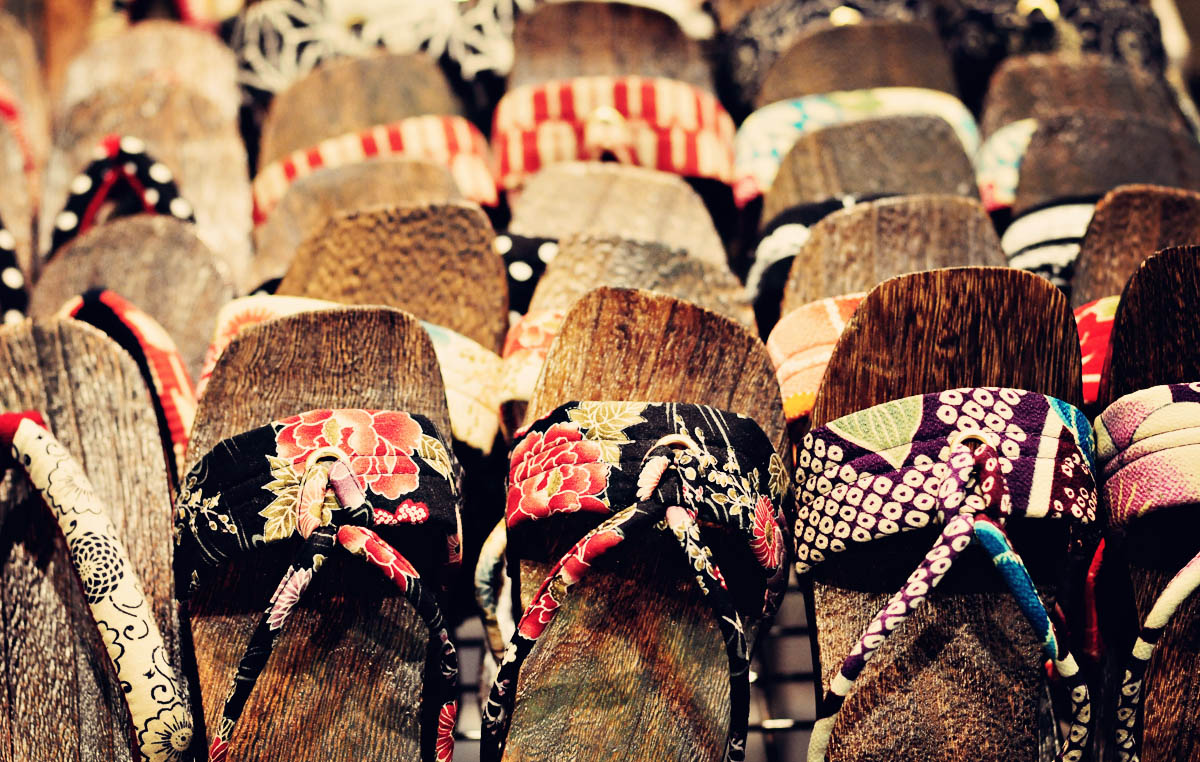 I hope you all don't get tired of all my 'bike shots' — they're just sooo everywhere in Japan! =)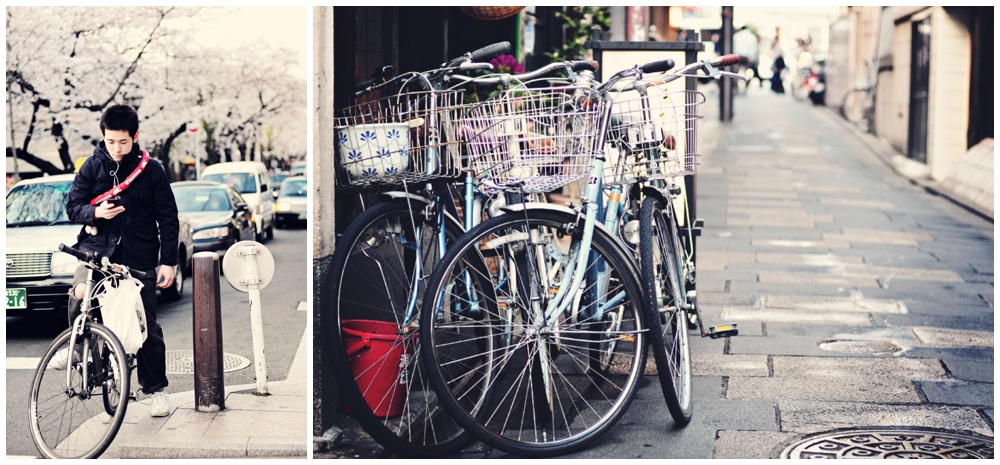 I remember LOTS of japanese drama with these two japanese couple.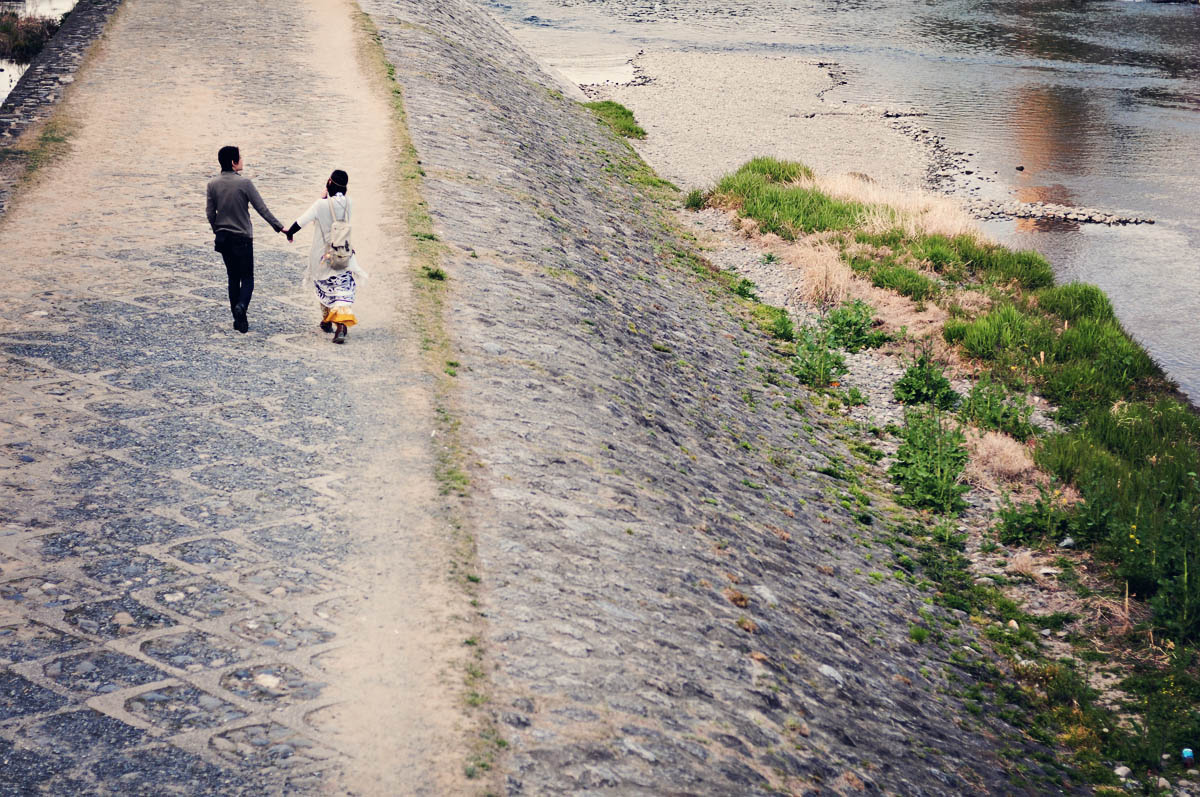 Oh do I look mad or tired? I was probably about to cry hehe — because it was already sundown and we still couldn't find our way to Gion – Japan's most famous Geisha district. Eventually, we did — when a really kind old man gave us the directions. =)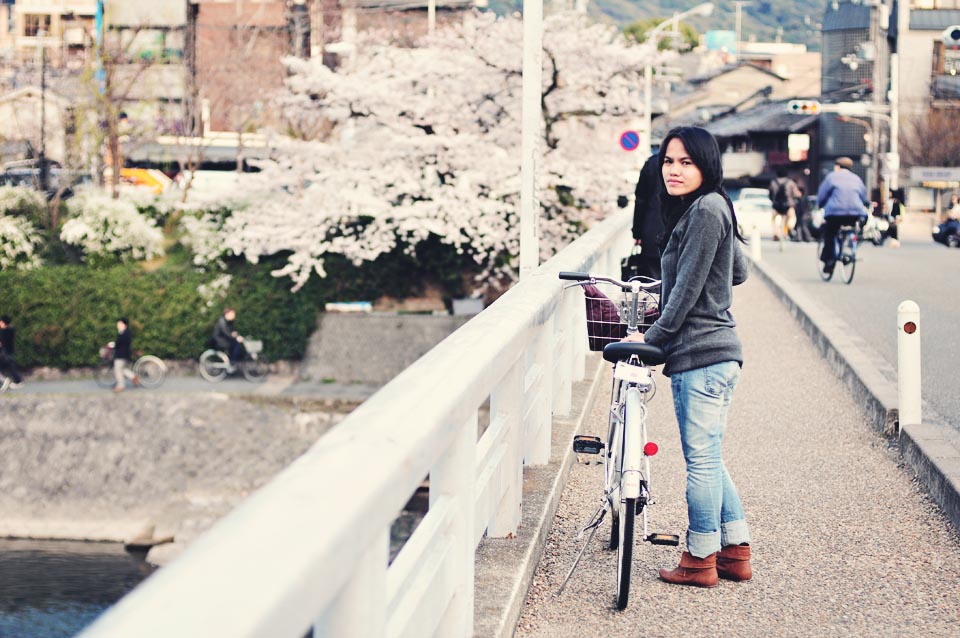 This is where I started chasing geishas. I read somewhere that it was really a rude thing to do — so I tried to be as polite as I can — 'Sumimasen, sumimasen' – 'Onegai onegai' — that's all I tried to say while I show my camera to an approaching geisha. Oh but luck wasn't really on my side back then. I wasn't too fast too in shooting — it was only when I darn wished I had those sniper lenses too. Hehe
So, that explains the more number of lantern shots than the geisha. Please don't say boo! =)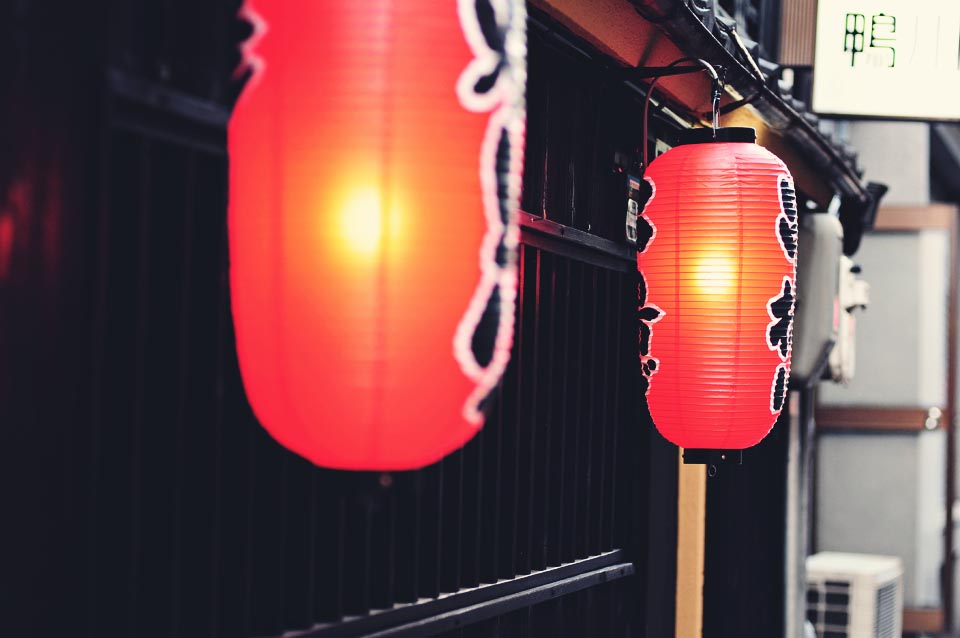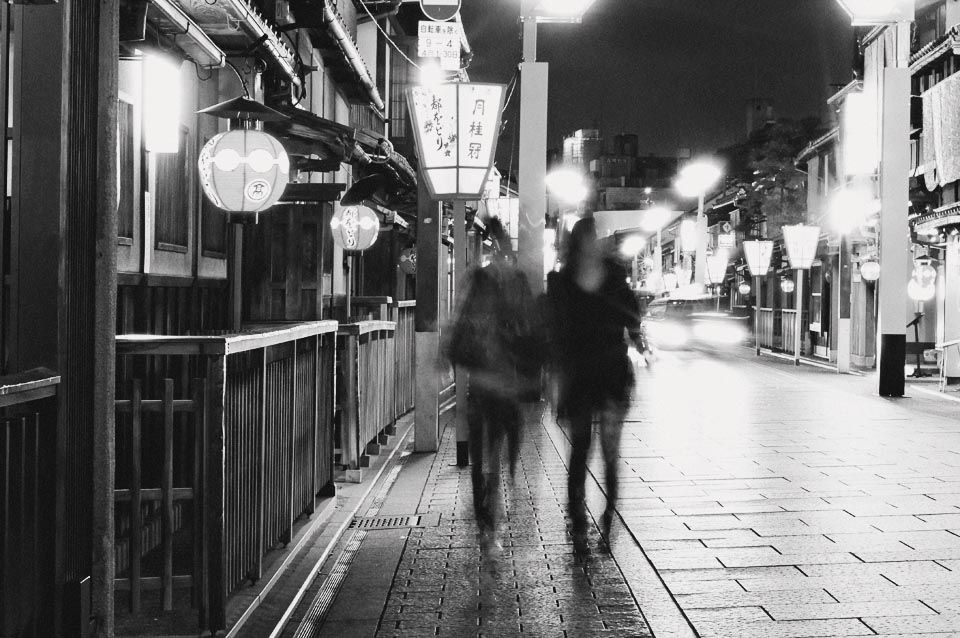 We were getting hungry so we roam around to find yummy sushi. 🙂 I had to stop pedaling when this frame caught me. It's as if I was looking through different tv channels. Hehe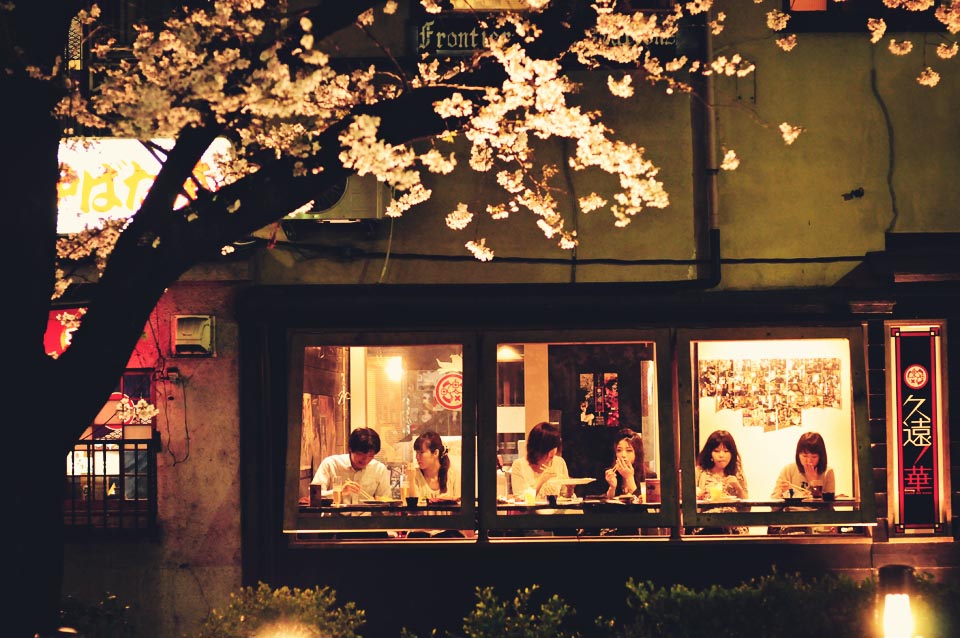 Hello sushiii! I took like two or three photos ONLY during this dinner — i was THAT hungry!!!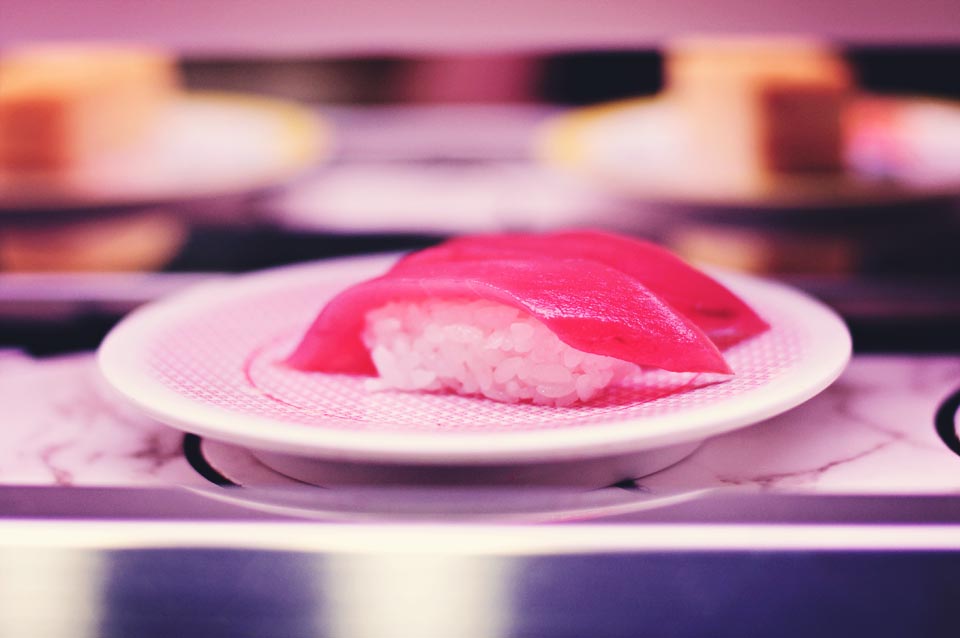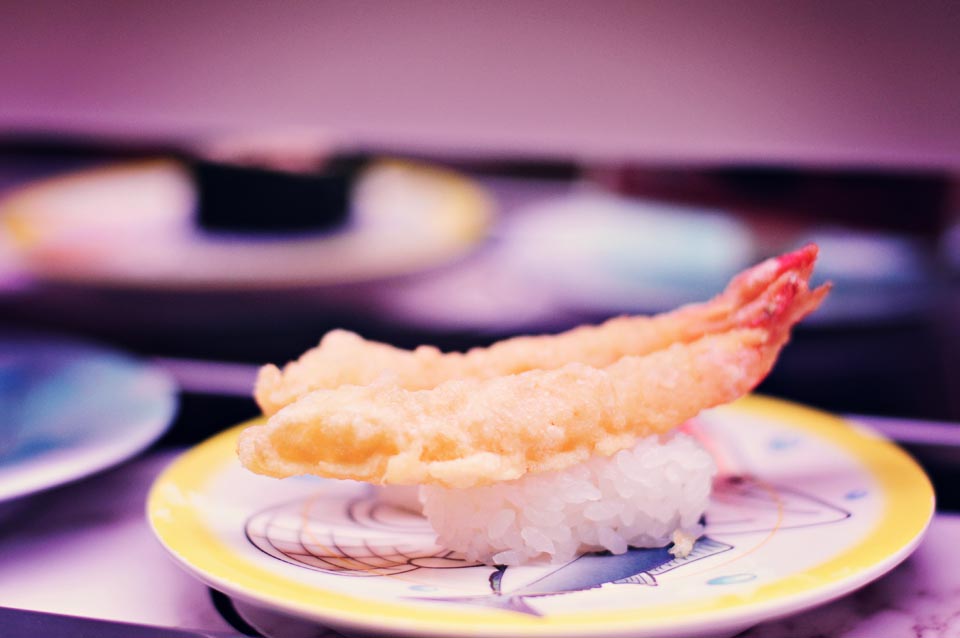 Oh no, this wasn't anywhere like an internet cafe — this was how it look like inside the resto. Infront of these people is that screen menu (which was all in japanese characters huhuh) where you can just press and order what you want and viola — your food is delivered through a rotating machine. It sure took us awfully hard time to figure it out. Nyahah!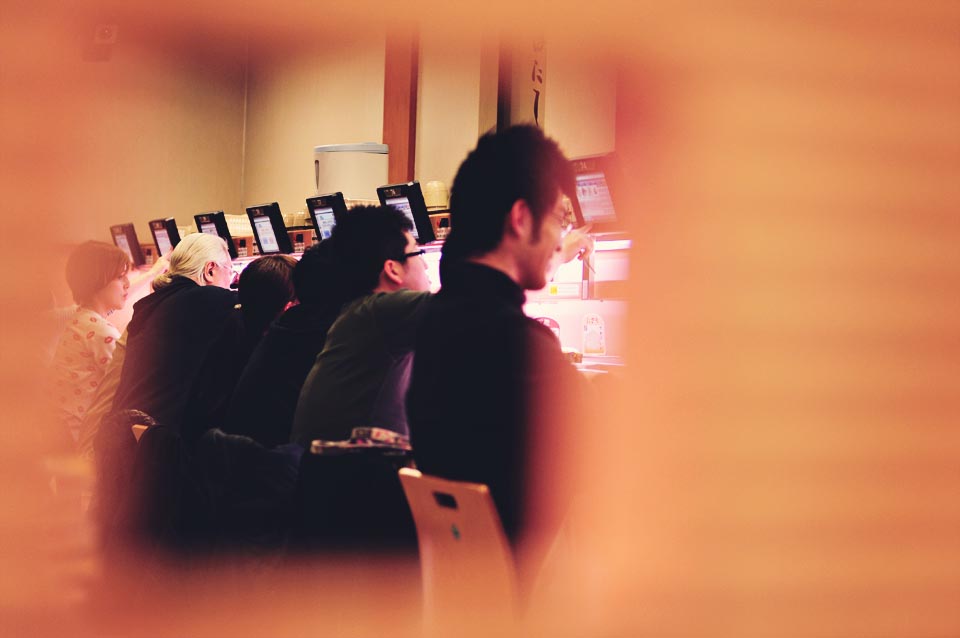 Somewhere in the city, crossing the street with your bike isn't really allowed so we had to walk along the crowd.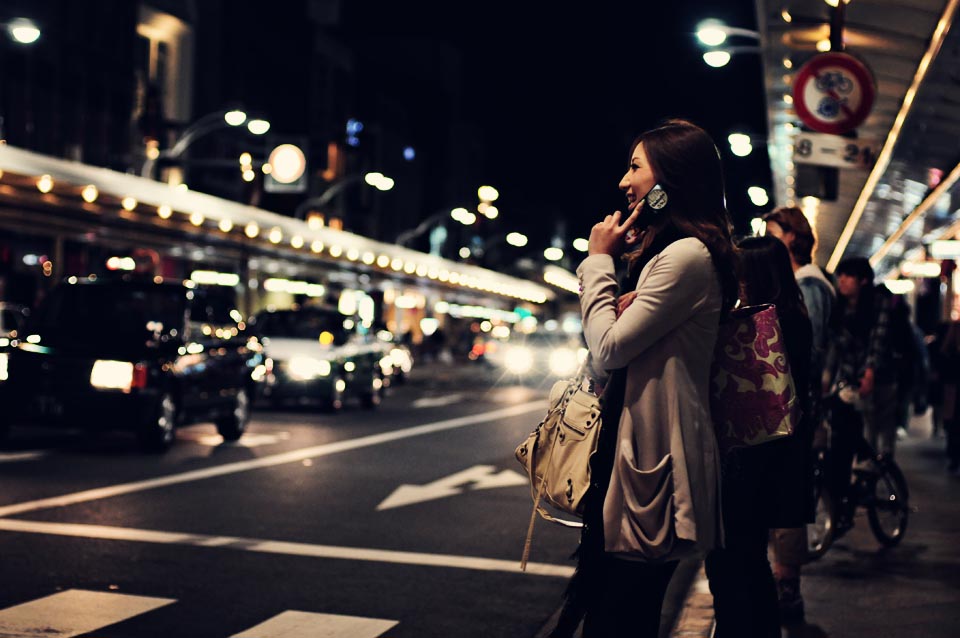 The next morning — look who greeted me? I wasn't giving up that easily. So, I told Brian we had to go back to Gion.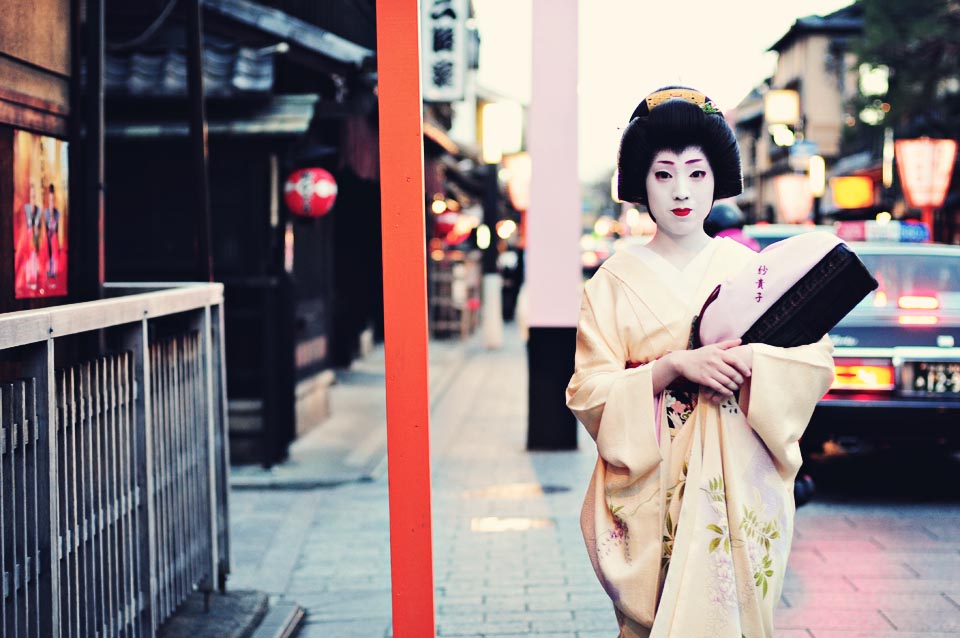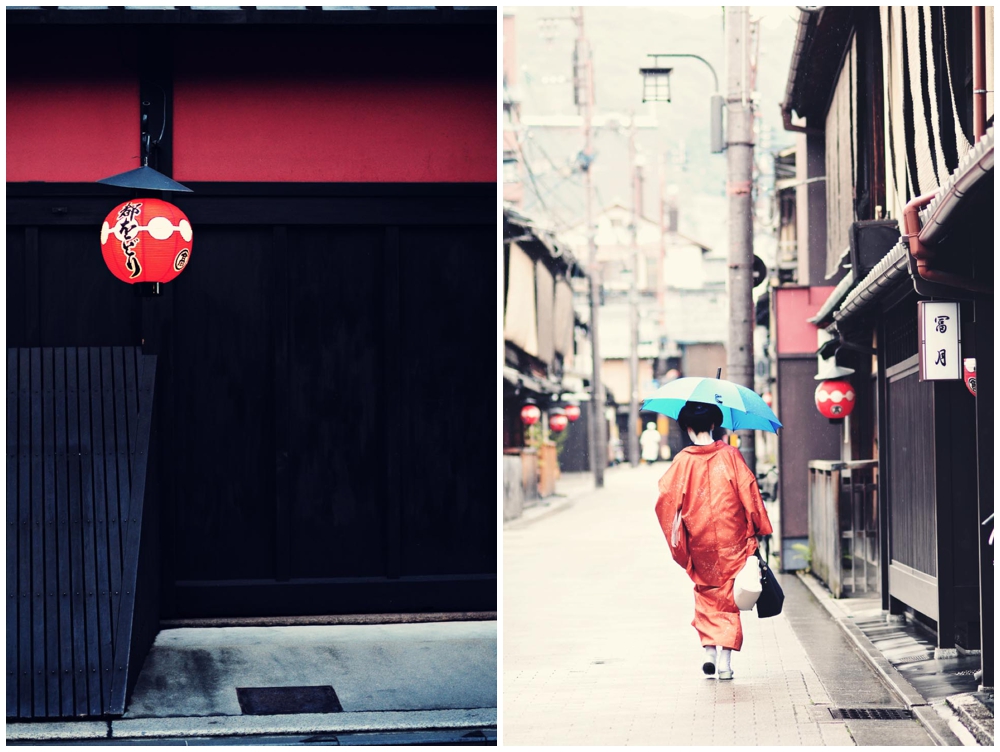 Brian acting like paparazzi and waiting for any signs of approaching geisha.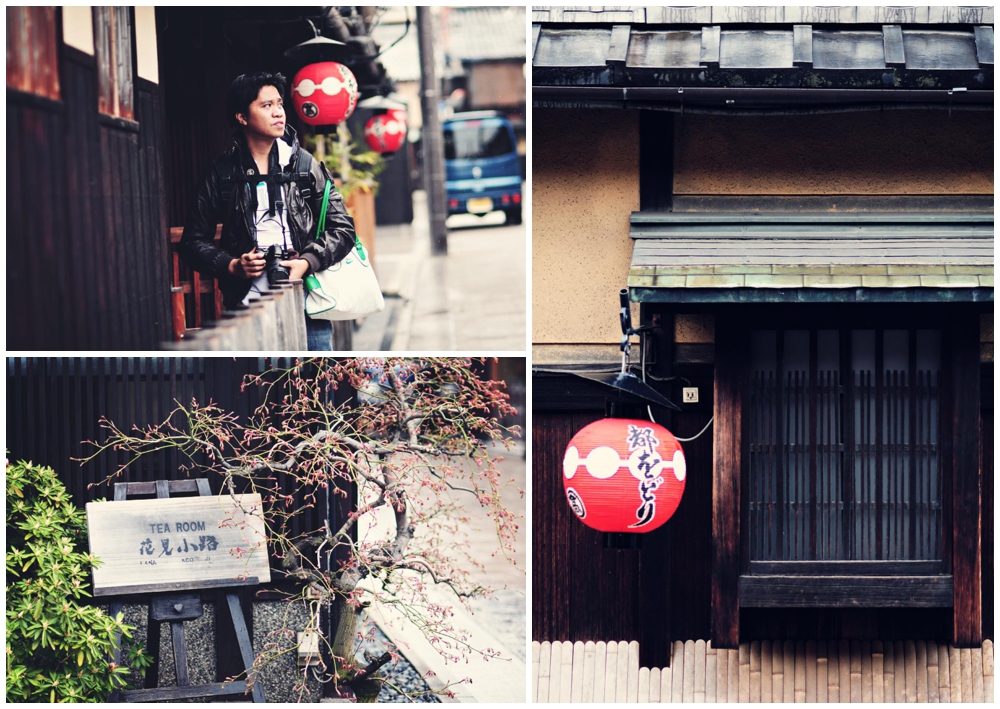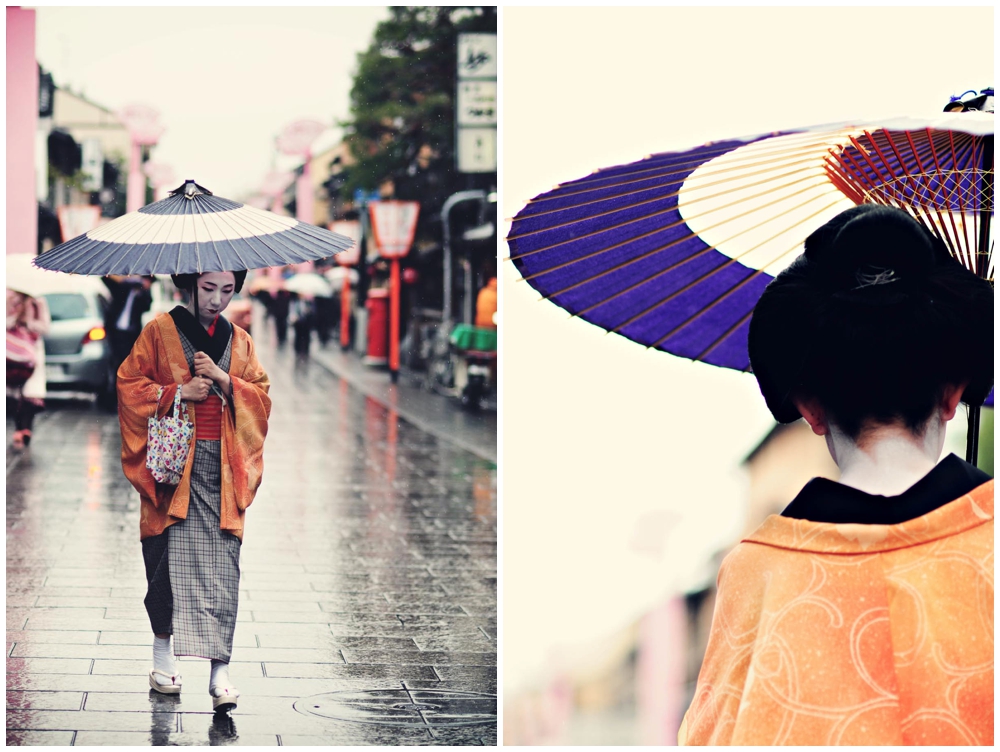 Though not the perfect shots but these are still all a keeper for me — at least I tried. =)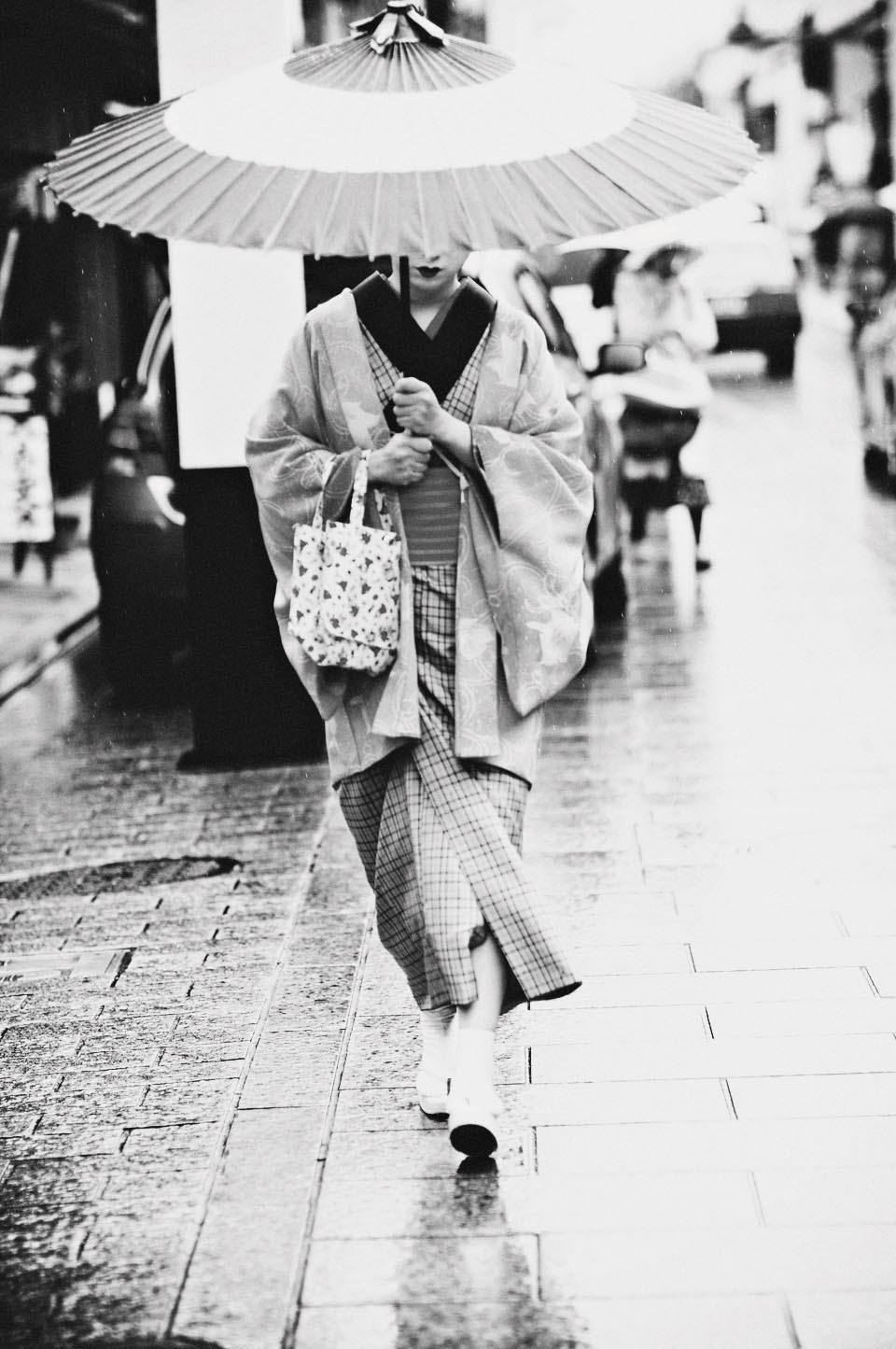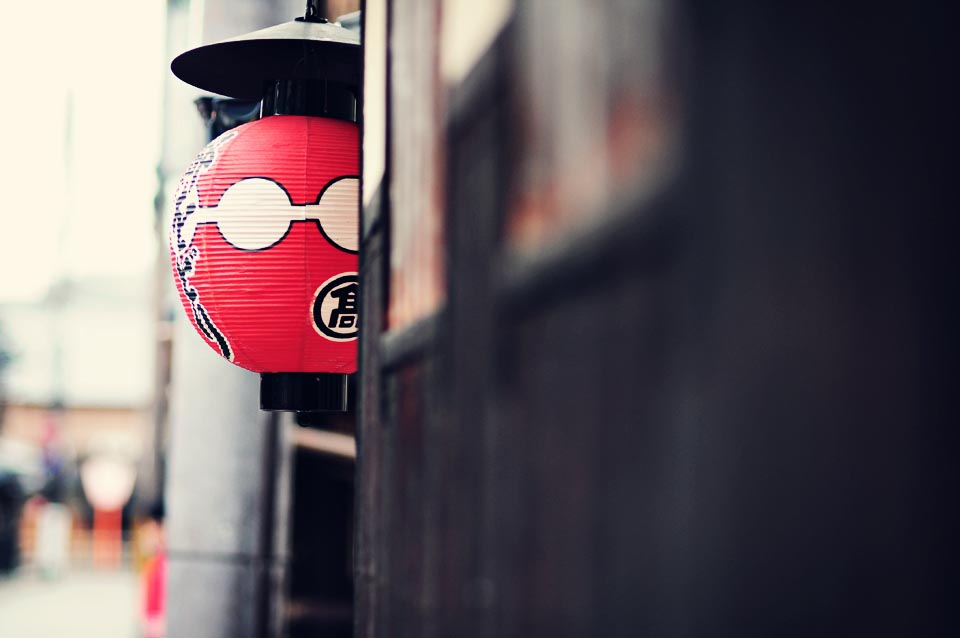 While waiting for the rain to slow down, took random street shots.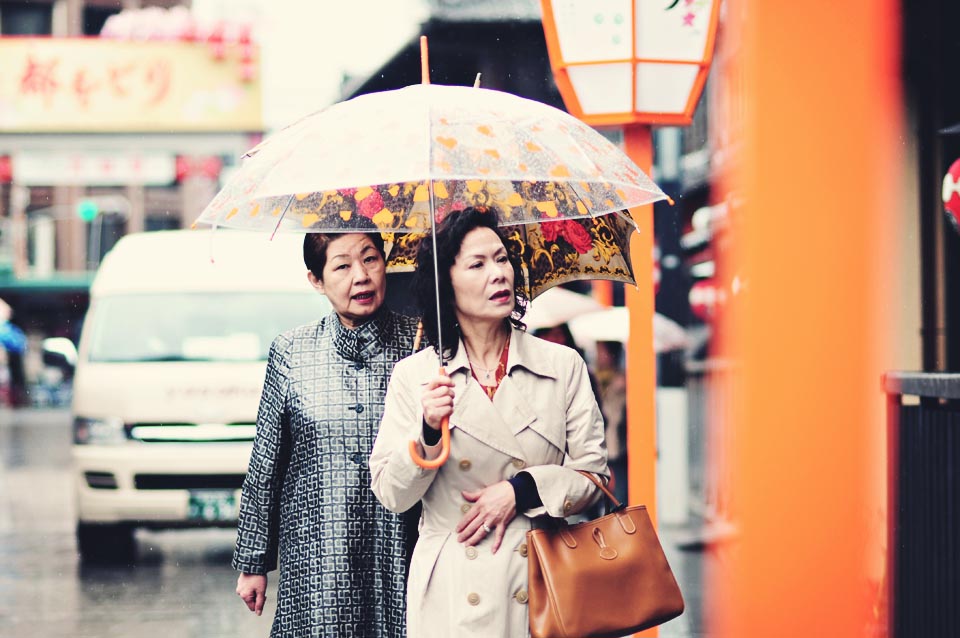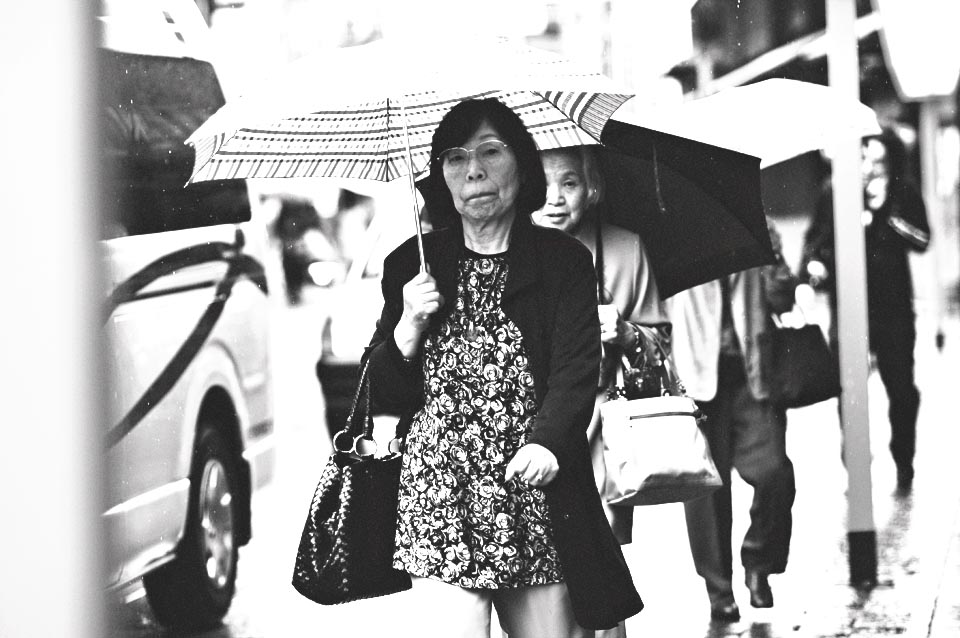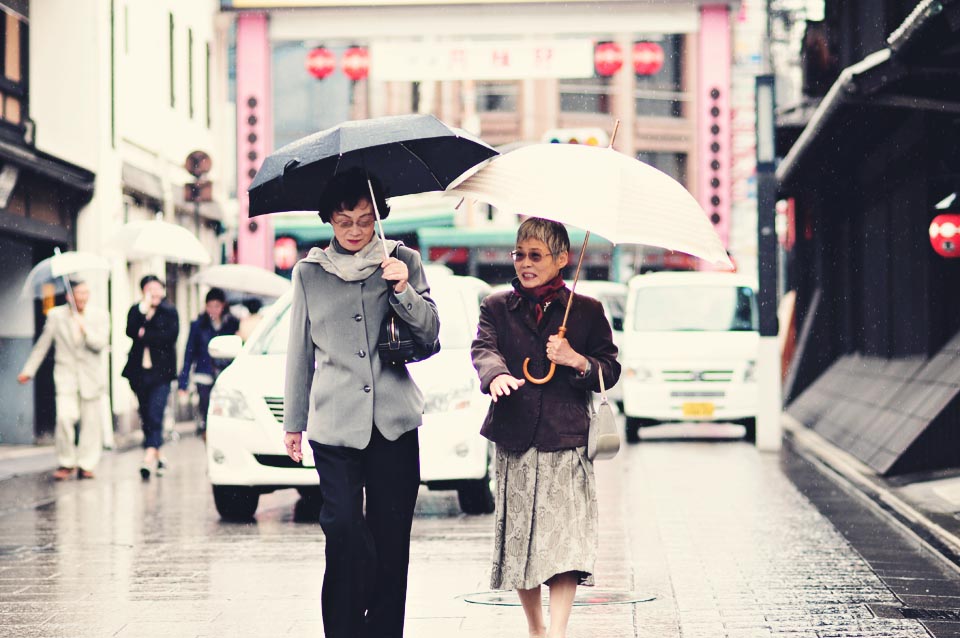 I hope I didn't break any sacred rule sneaking into this place just like that.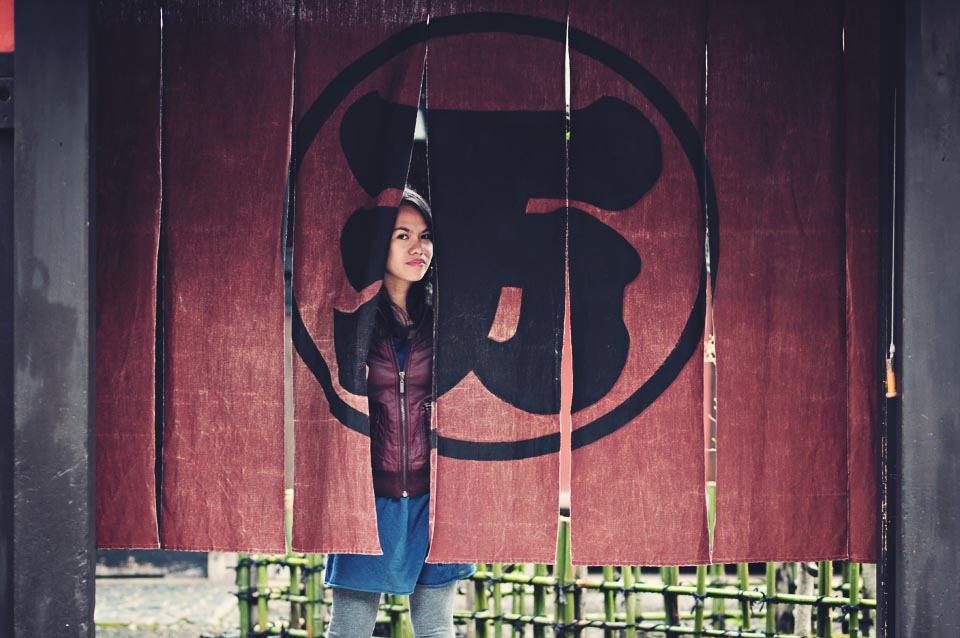 And I wished I had that transparent japanese umbrella.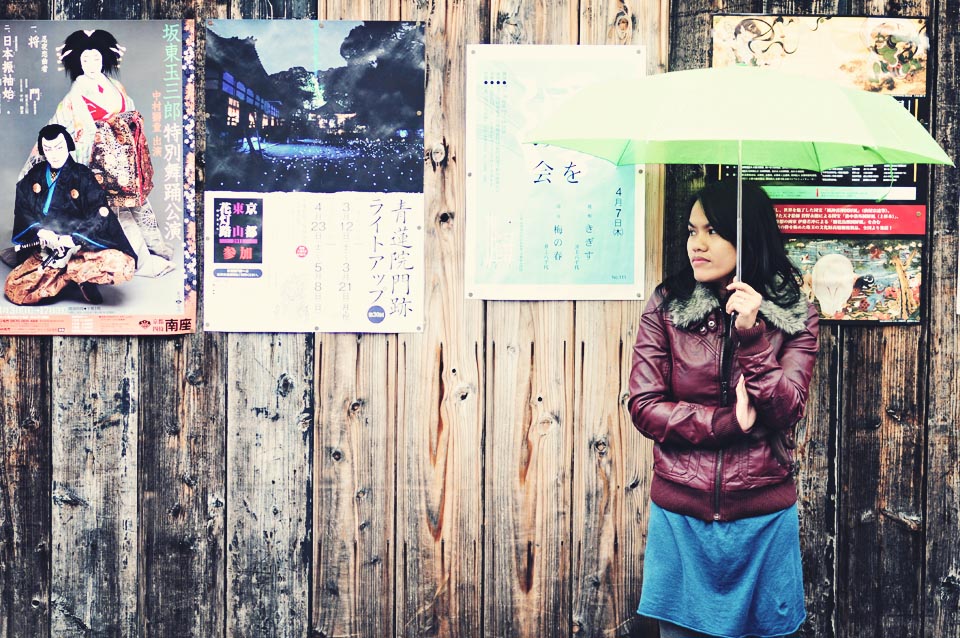 We hurriedly went back to the hostel to meet up with Brian's good friend Yu-san. He lives in Nagoya but surprisingly has never been to Kyoto. He's been to Cebu many times and  this time, we were really glad to see him again and visited his own country.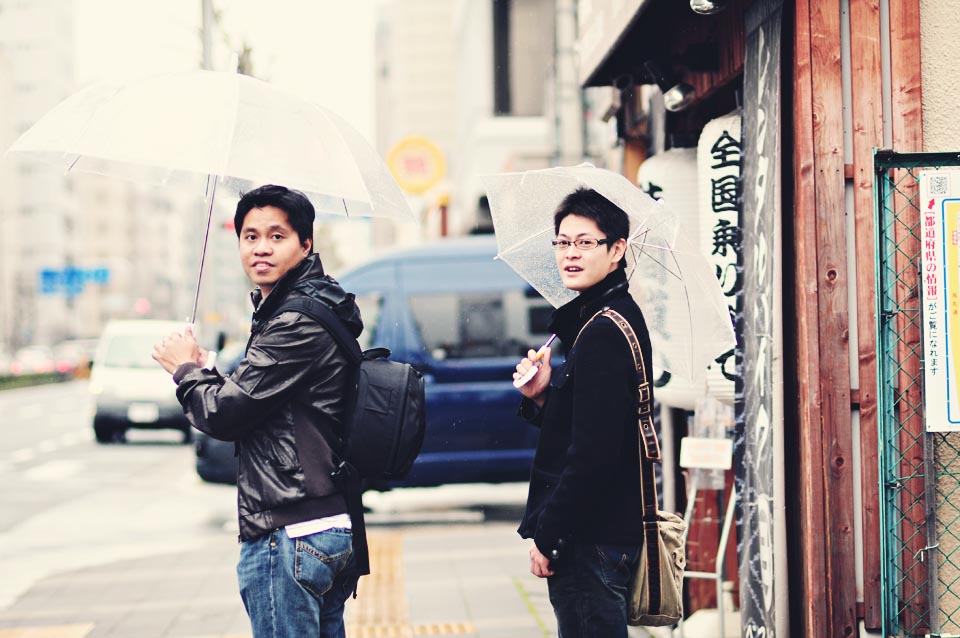 We decided to walk a few km on our way to Jishu Shrine…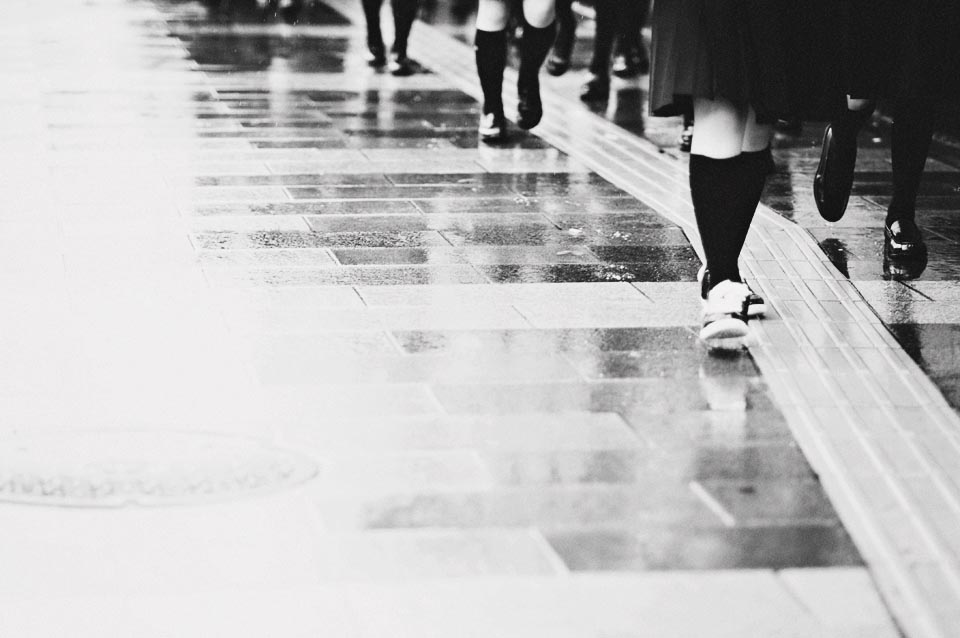 Saw japanese students all lined up while walking on their way to school.  =)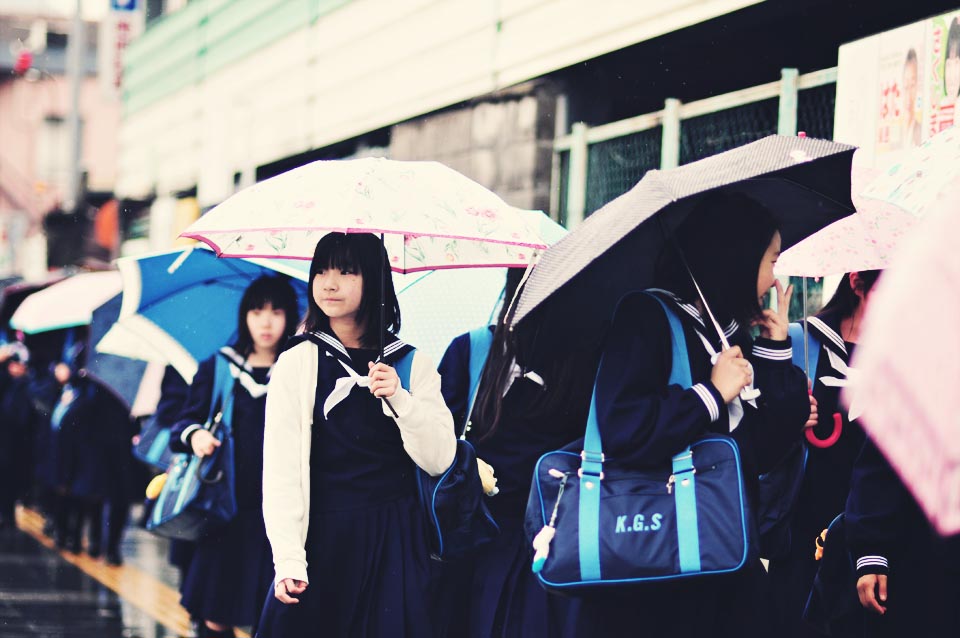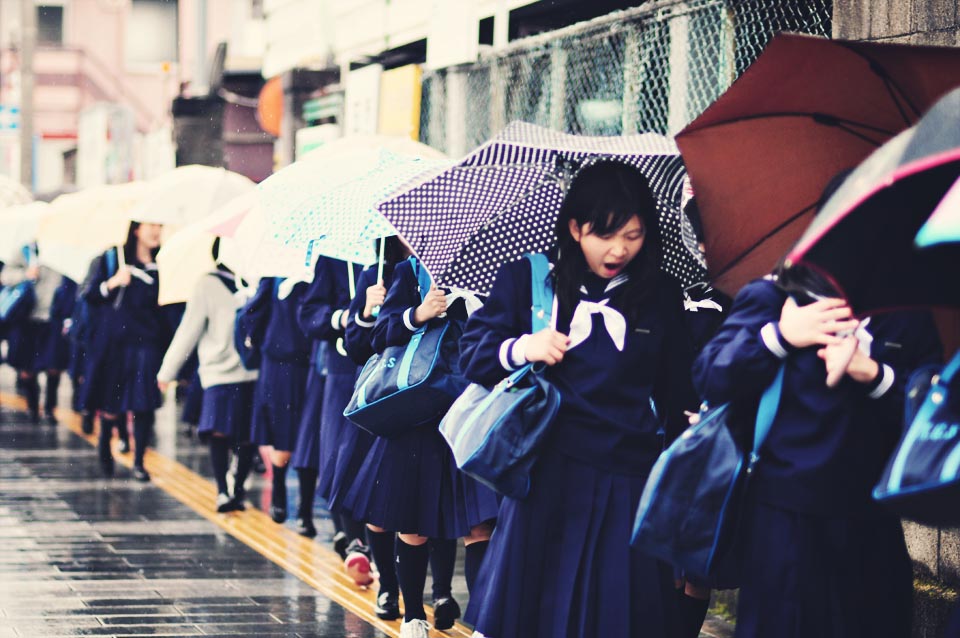 Hello stranger! =)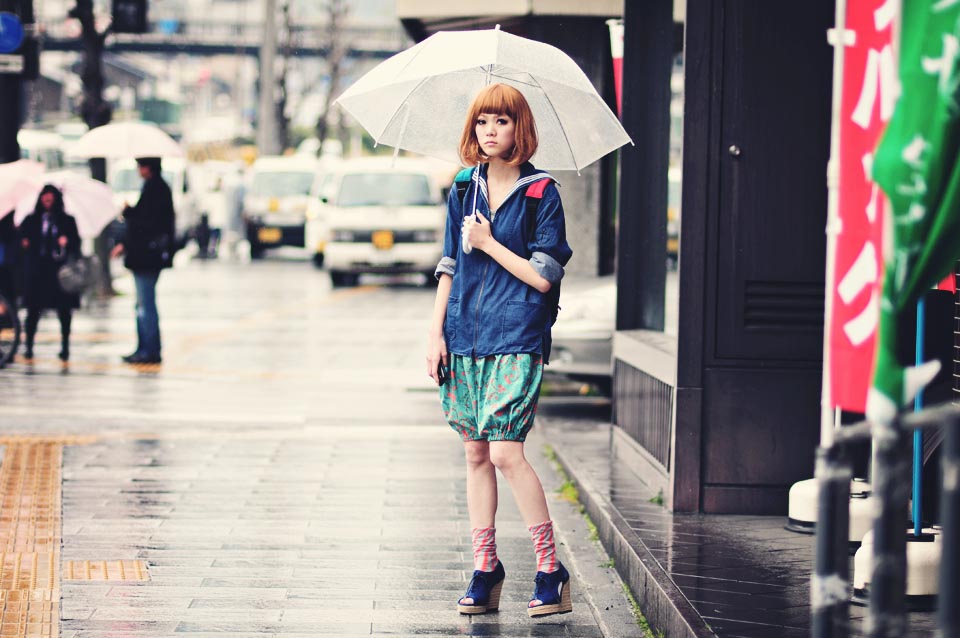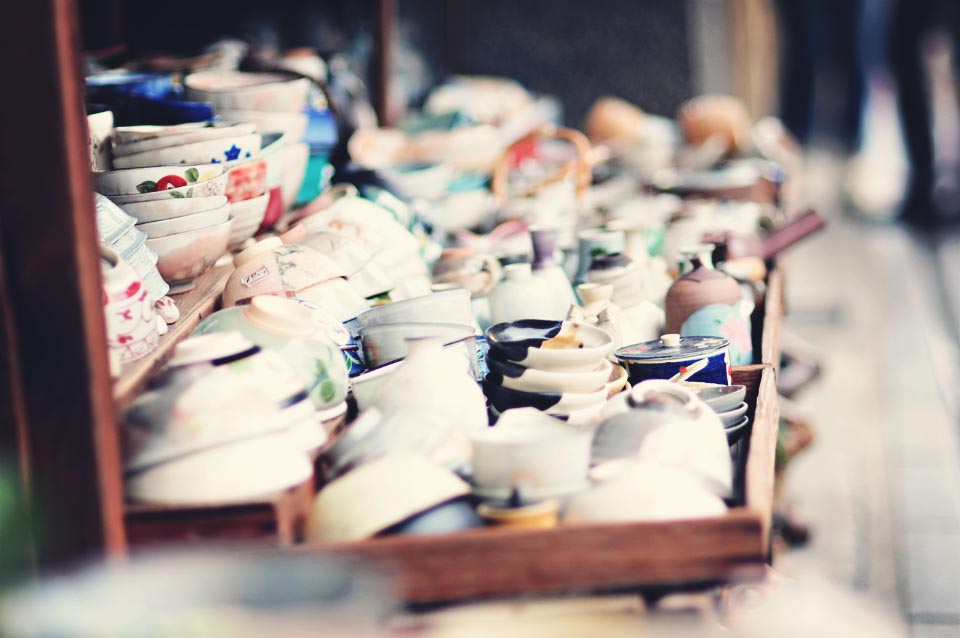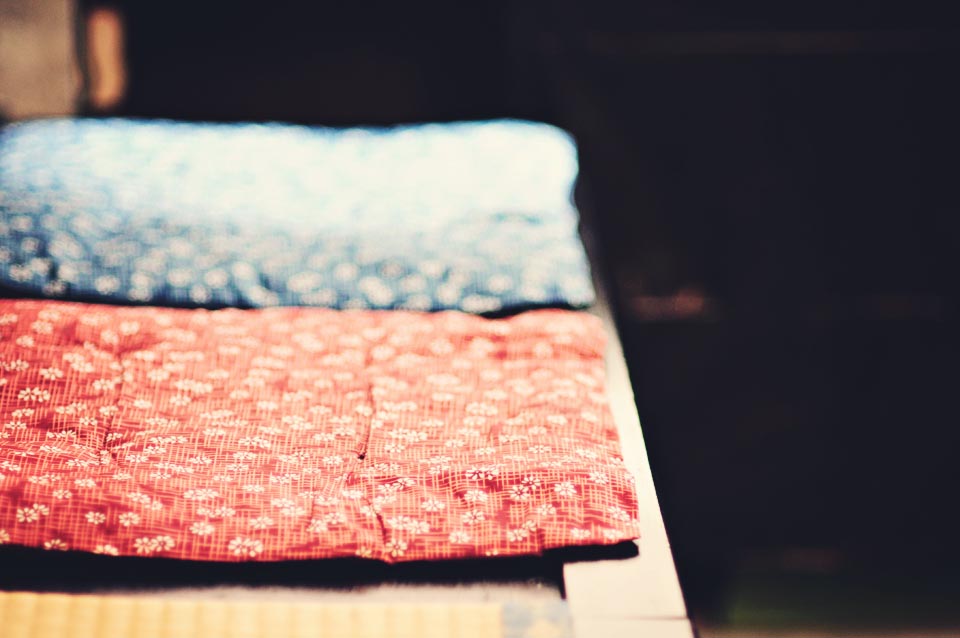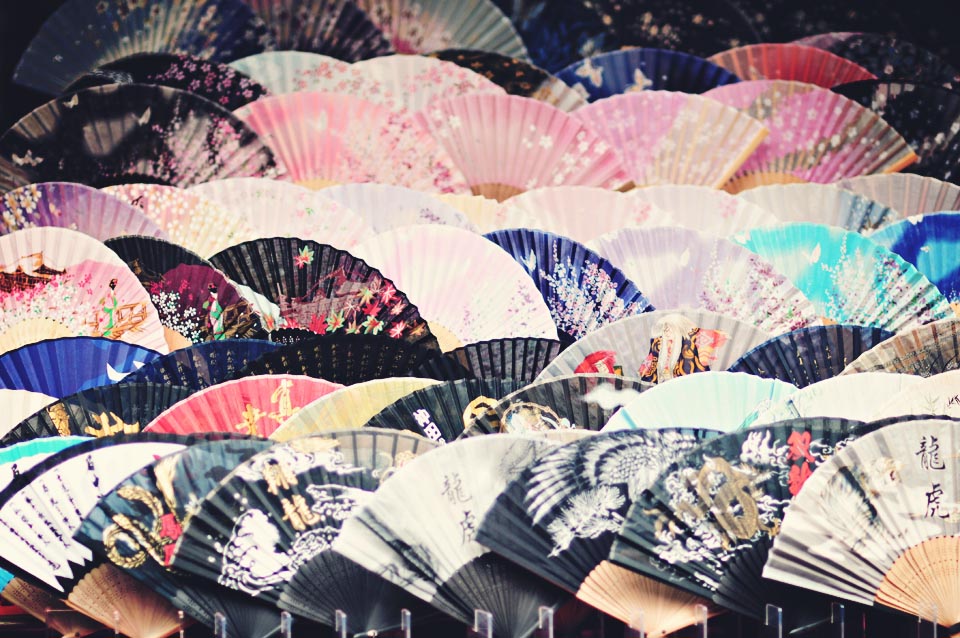 Finally reached Jishu Shrine…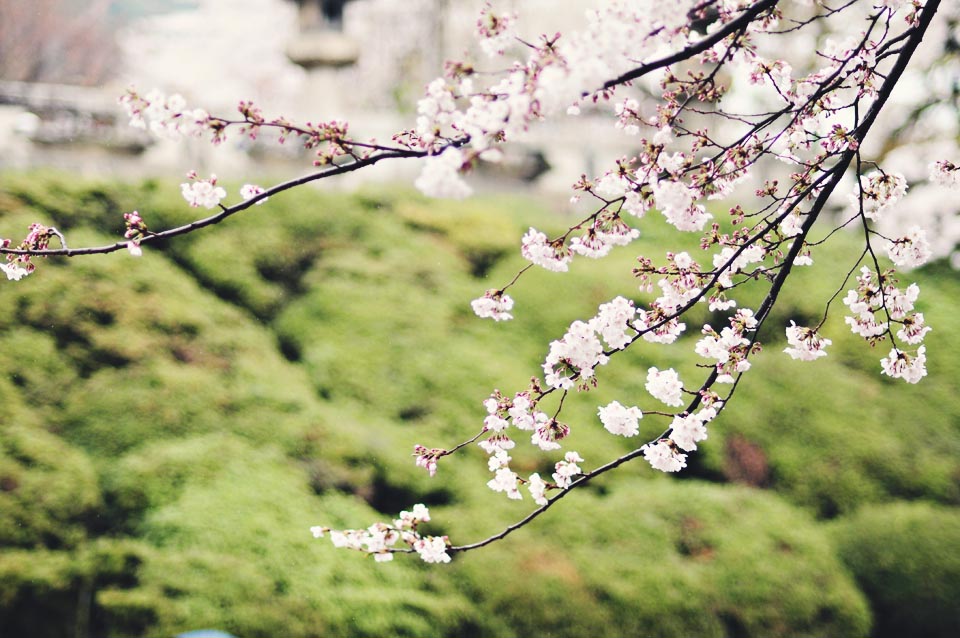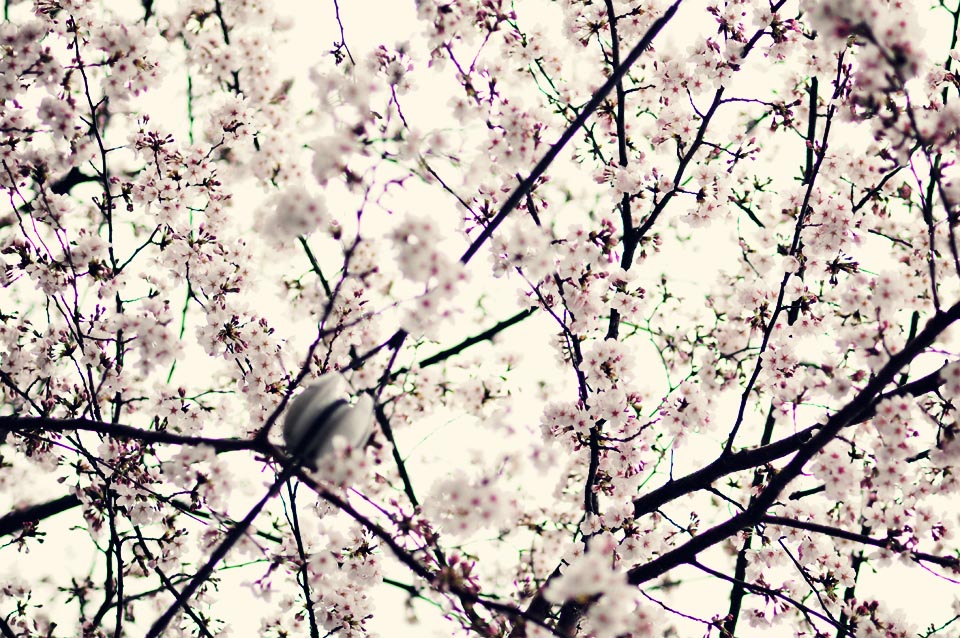 Before we enter the shrine, one must cleanse herself/himself through this water station at the entrance…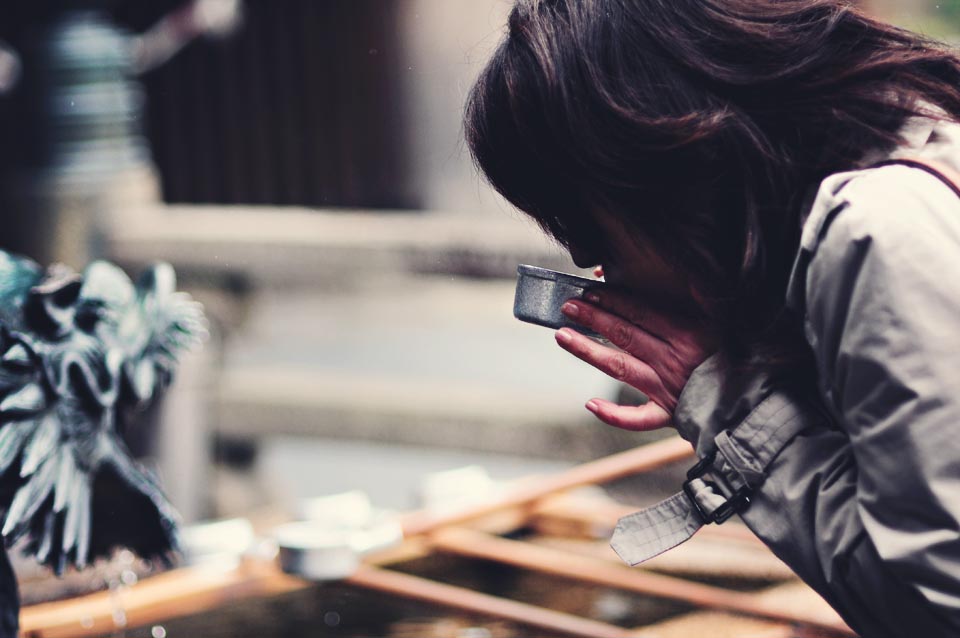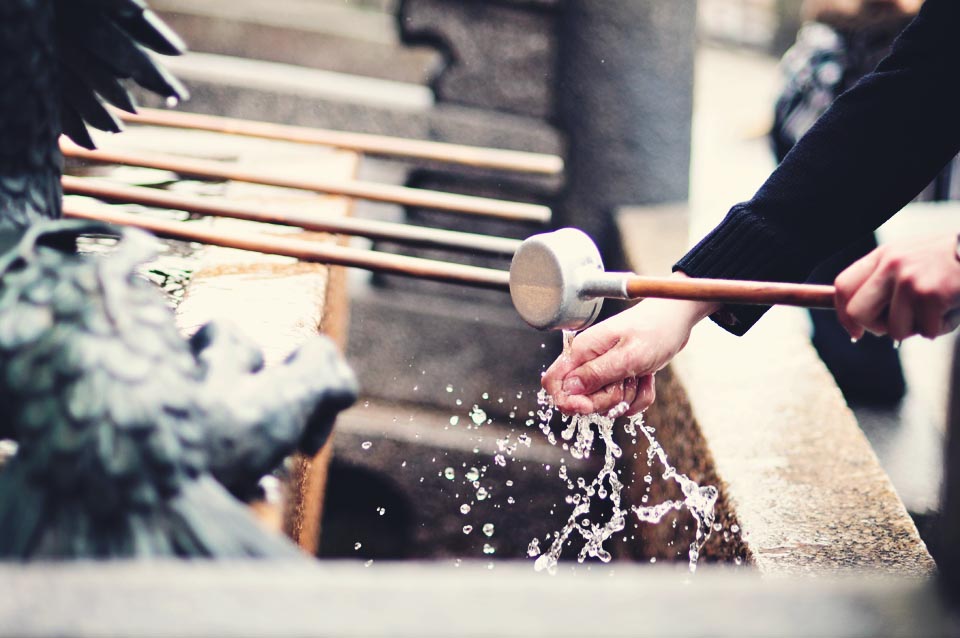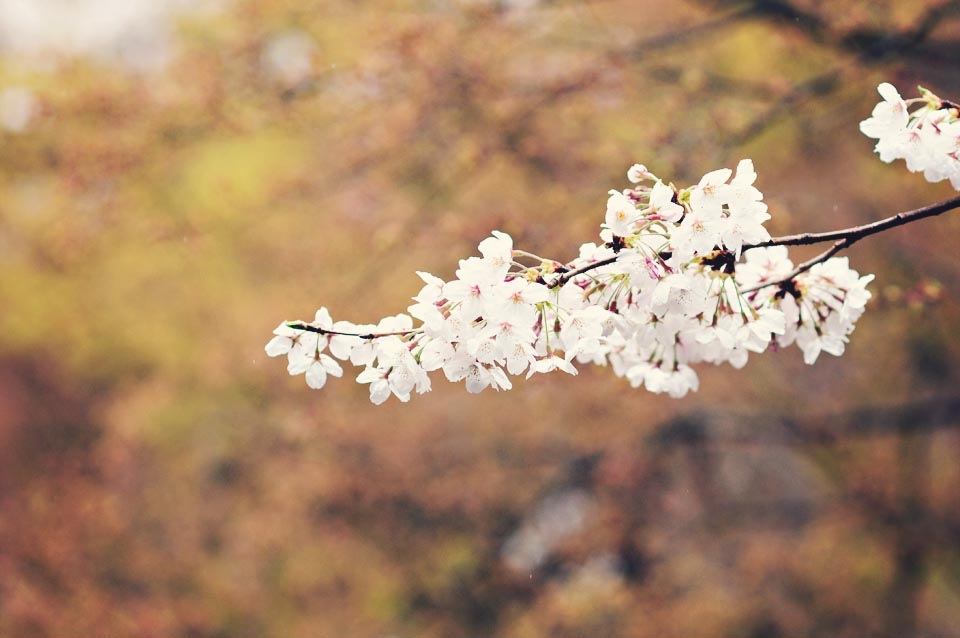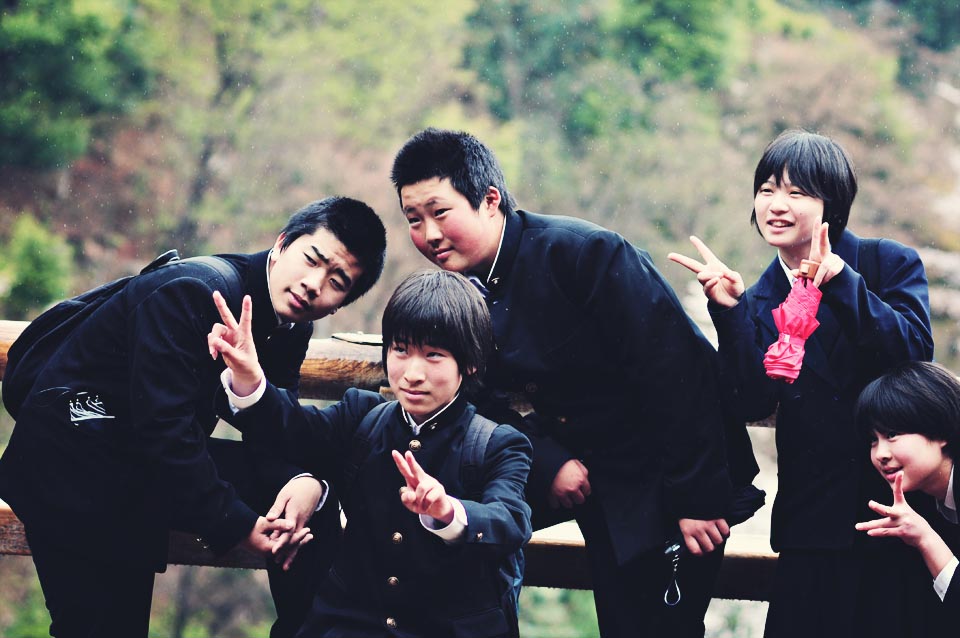 Posing like a tourist…Hehe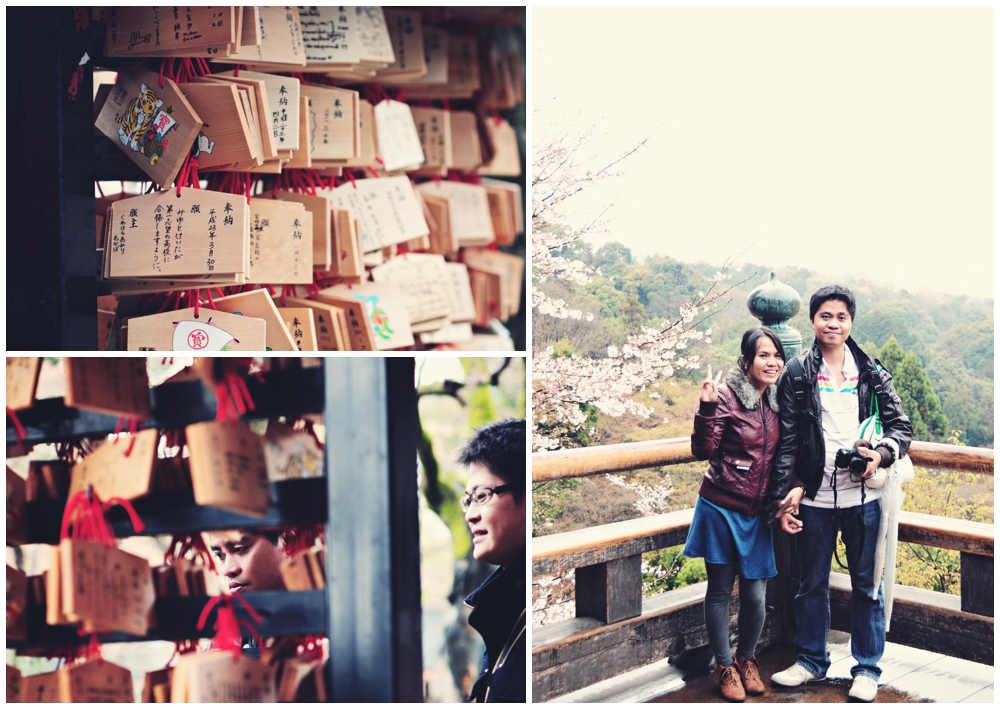 Kawaiiii! They were cute on their yukata & kimono so I took a snap of these two.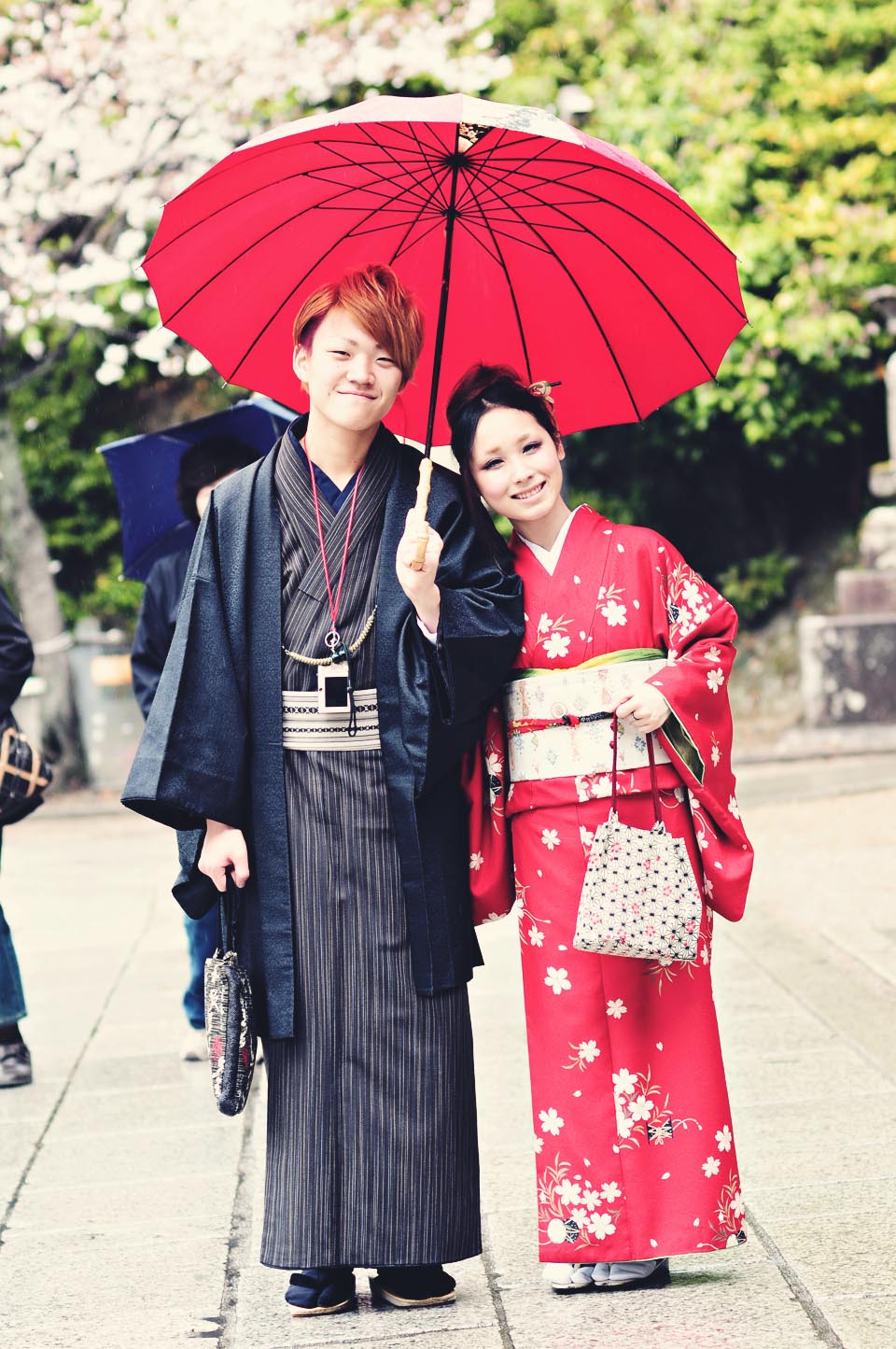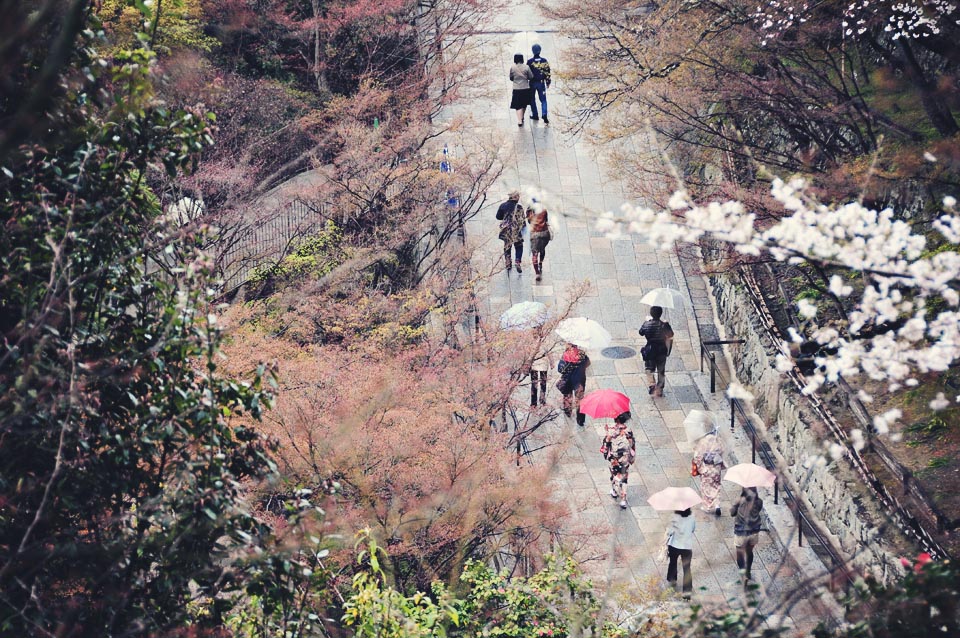 I didn't really notice this but Brian just told me that green roof in the photo below shouldn't really be there. Apparently, there was some construction behind the castle. Oh well, it was still all breath-taking. Don't mind the overcast sky.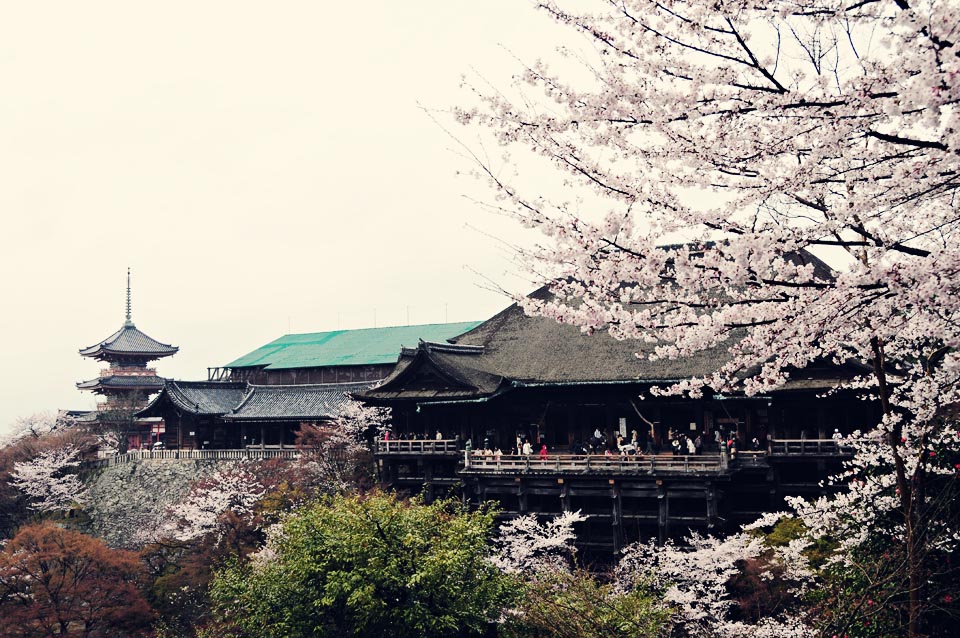 Yu-san told me these were 'spirit' representations of some sorts — I hope he wasn't teasing me around coz I felt weird near them.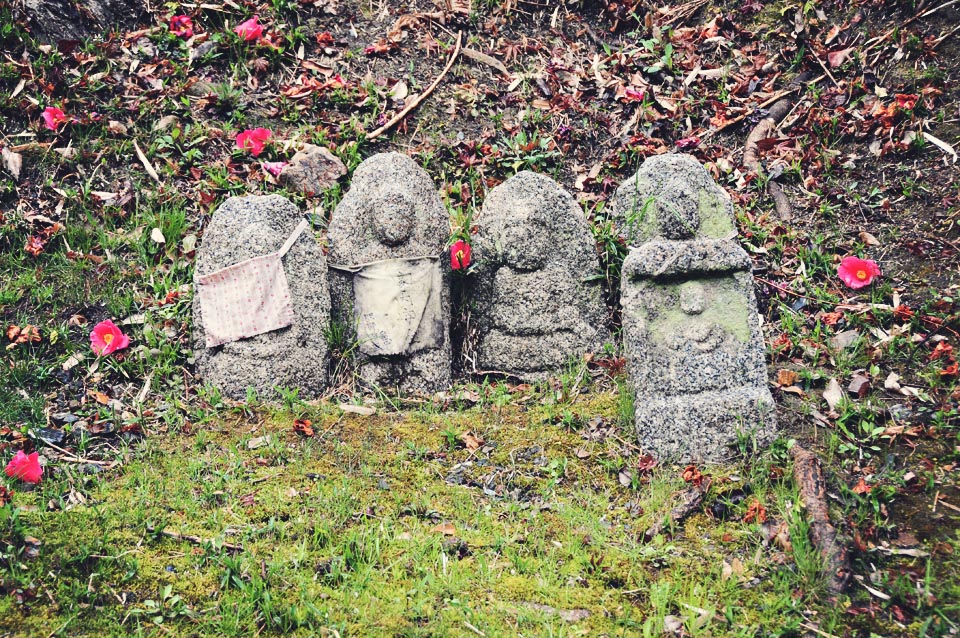 After the loooong walks, Yu-san lead us to try this local fave sort of beverage — i forgot what it's called. Will update this post after I figure it out again. Hehe It did taste sweet though and felt quite , for the lack of word, 'sharp', as soon as it passes through your throat.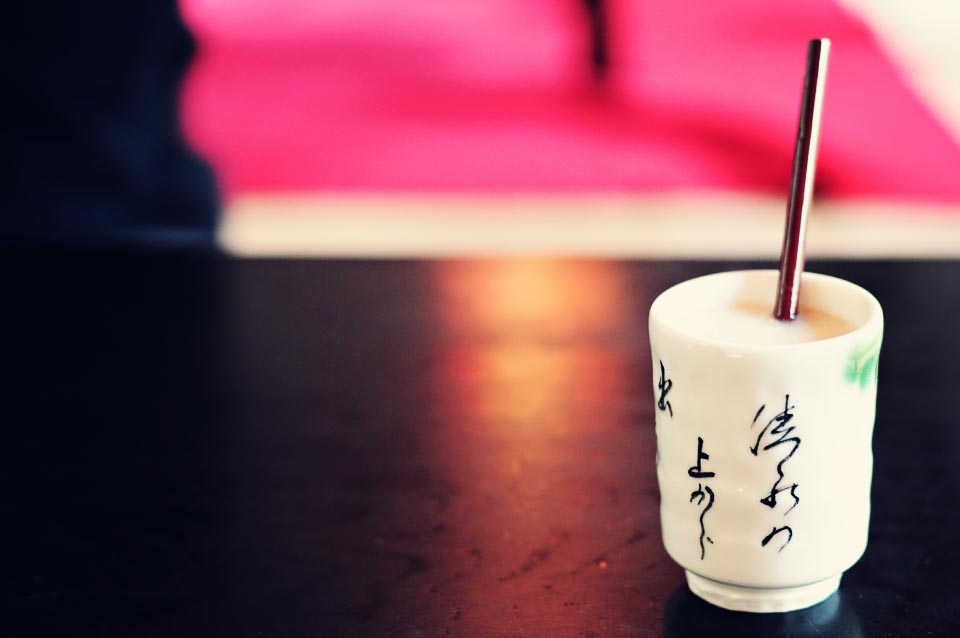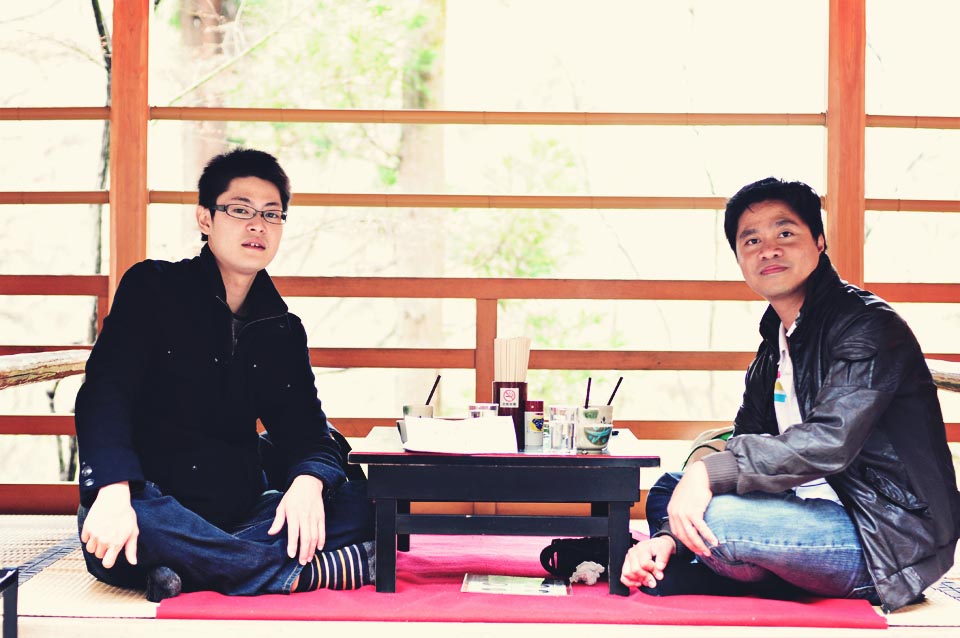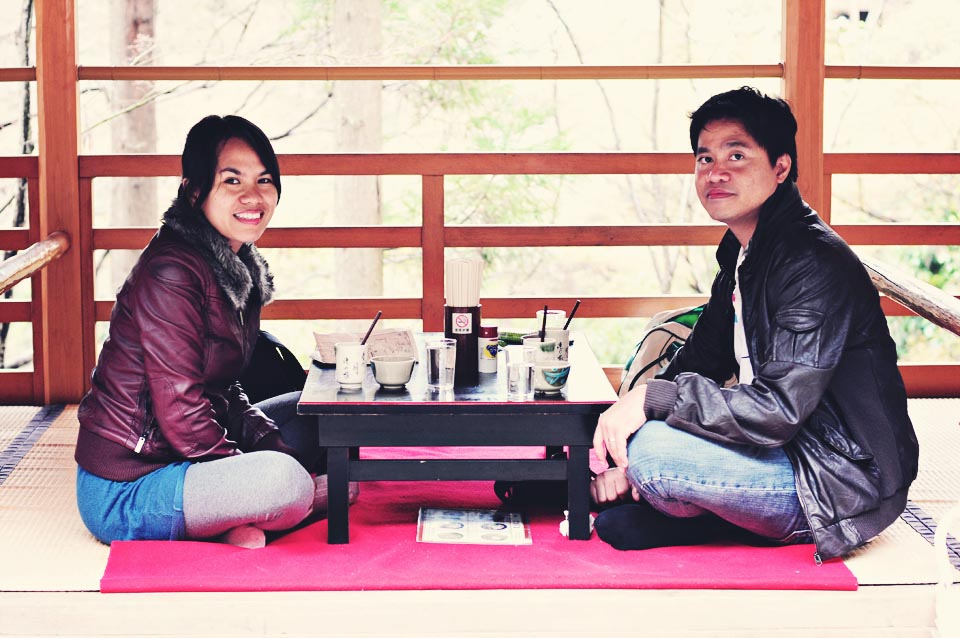 I had to ask Yu-san a favor while he was with us — I randomnly would ask him to just talk to me in nihongo even though I wouldn't really understand. Silly as it may sound but nihongo is REALLY music to my ears!!! 🙂 Arigatou-ne Yu-san! For being a great company while we were in Kyoto! I hope I'll improve my nihongo the next time we see each other again! =)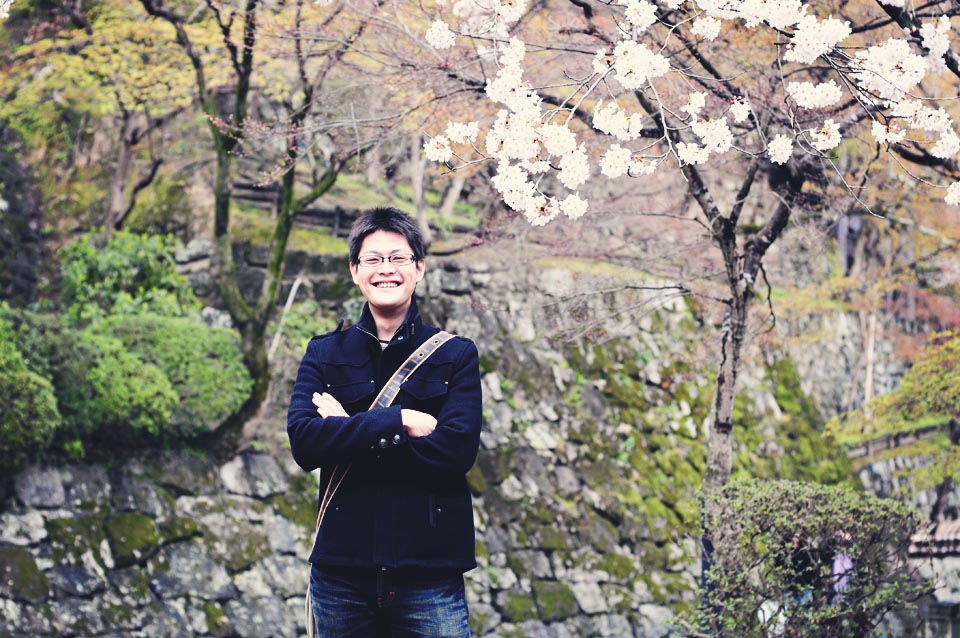 While in Japan, it's been countless — I couldn't stop saying — WHOAAA!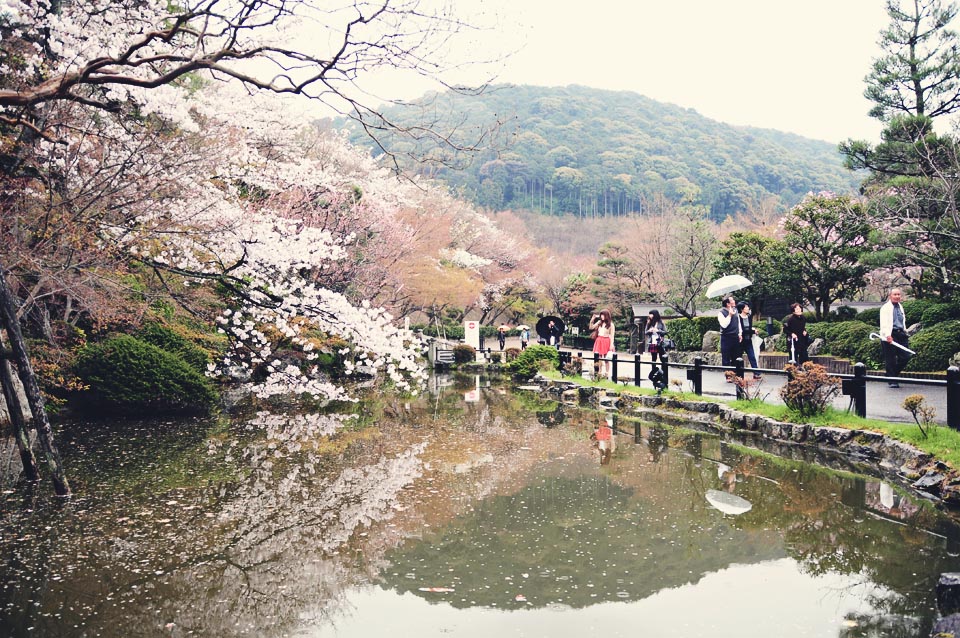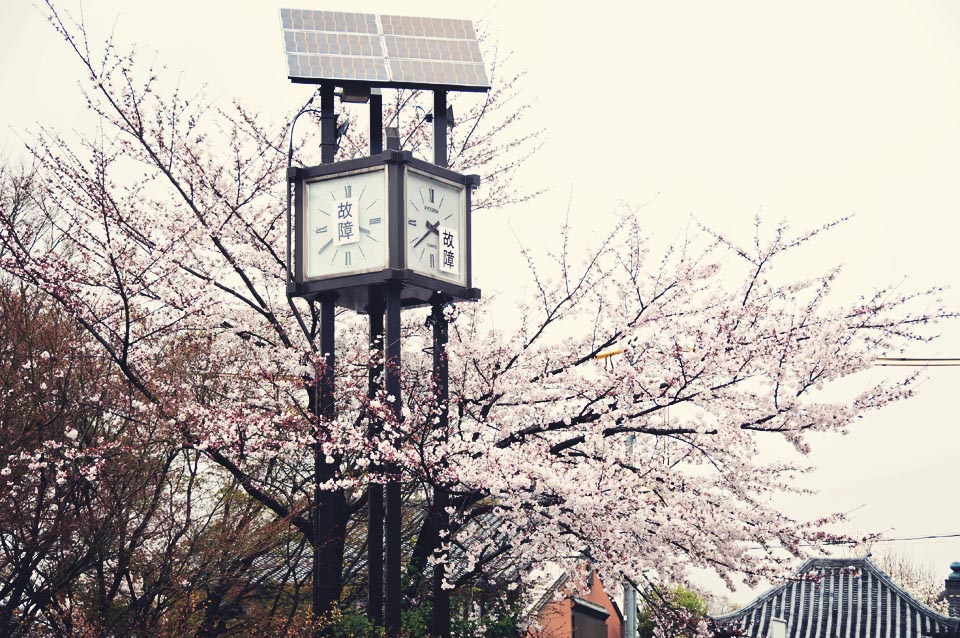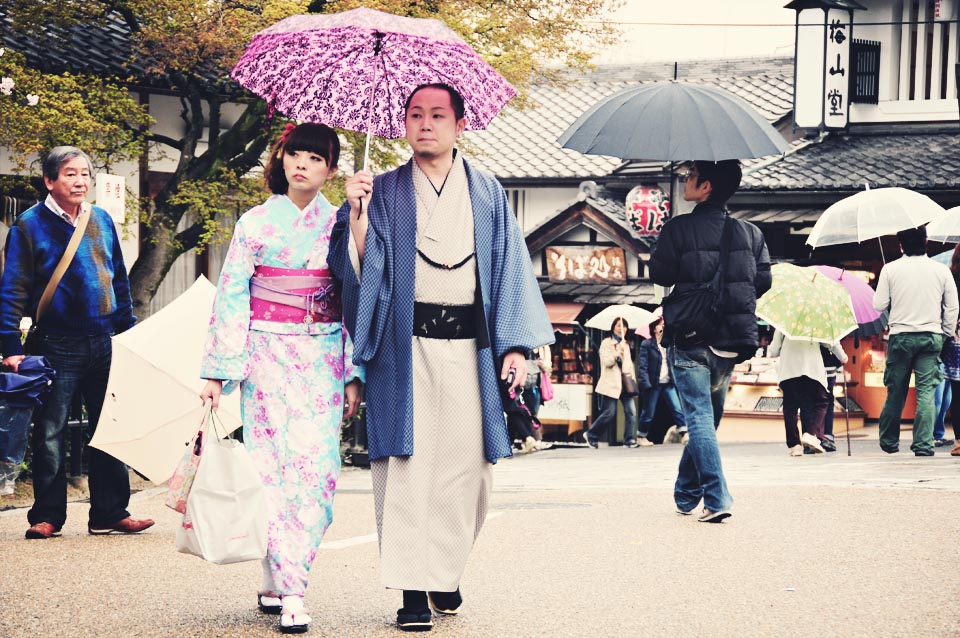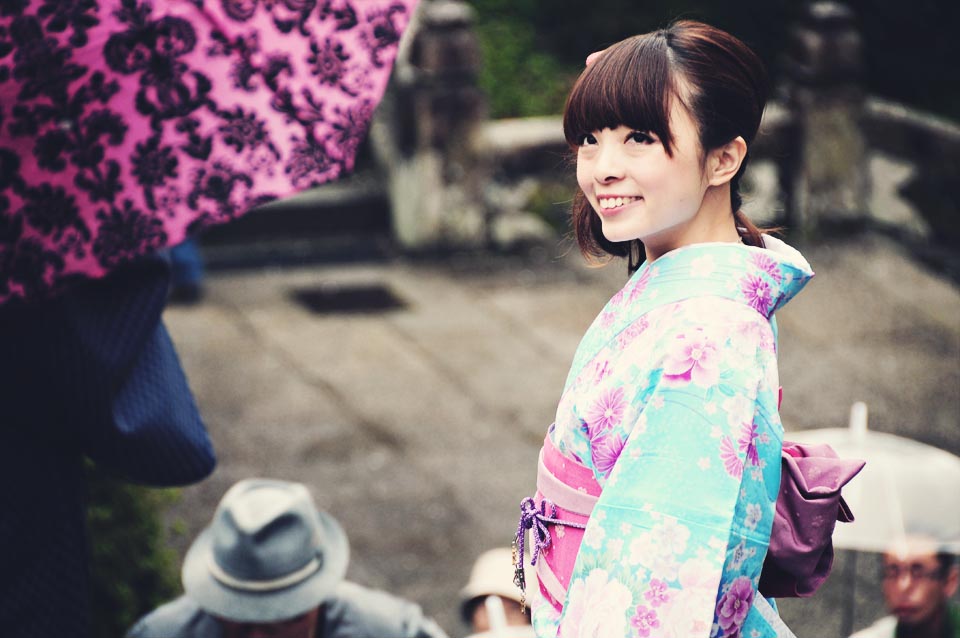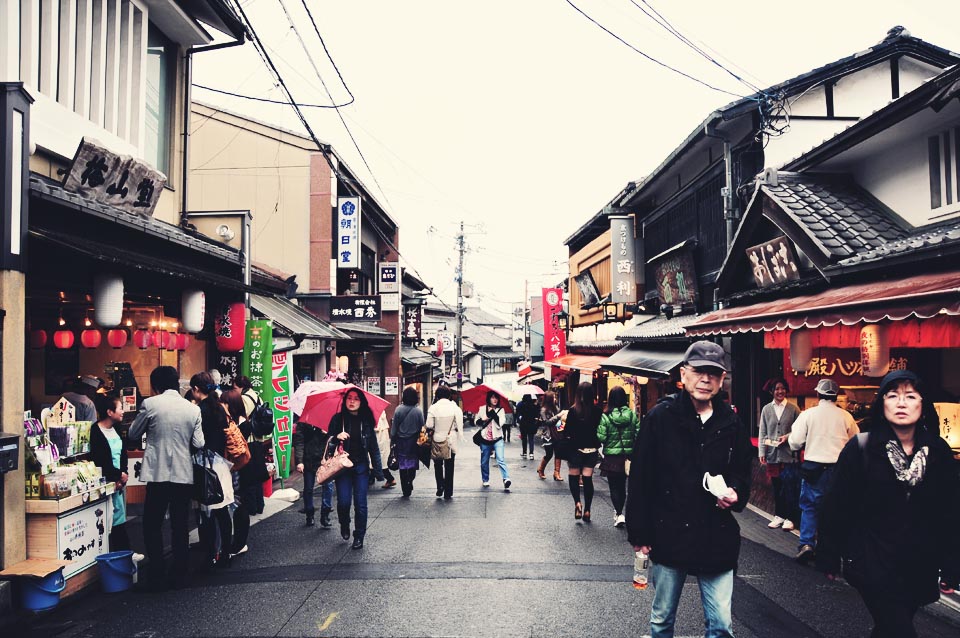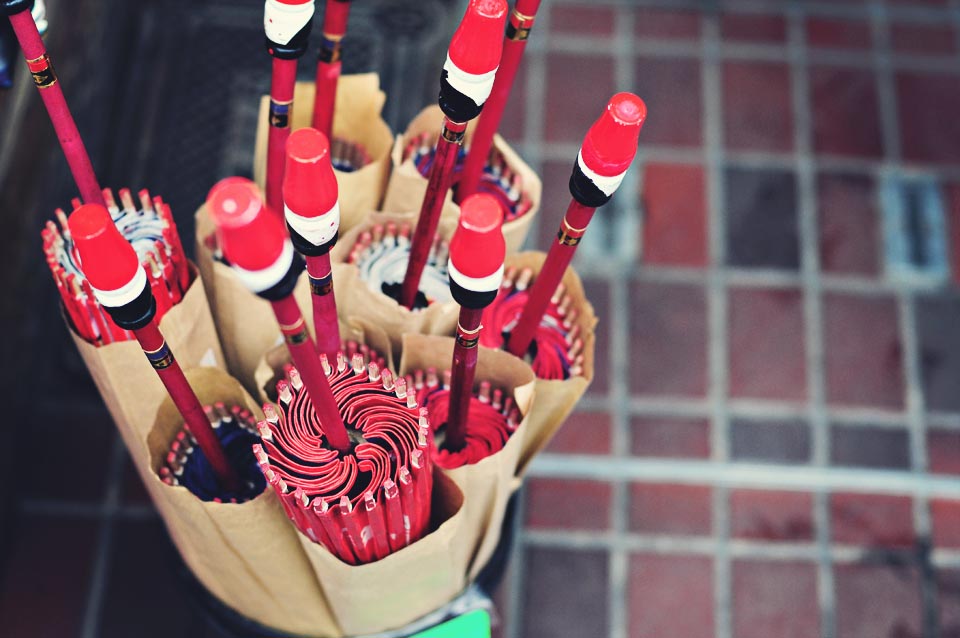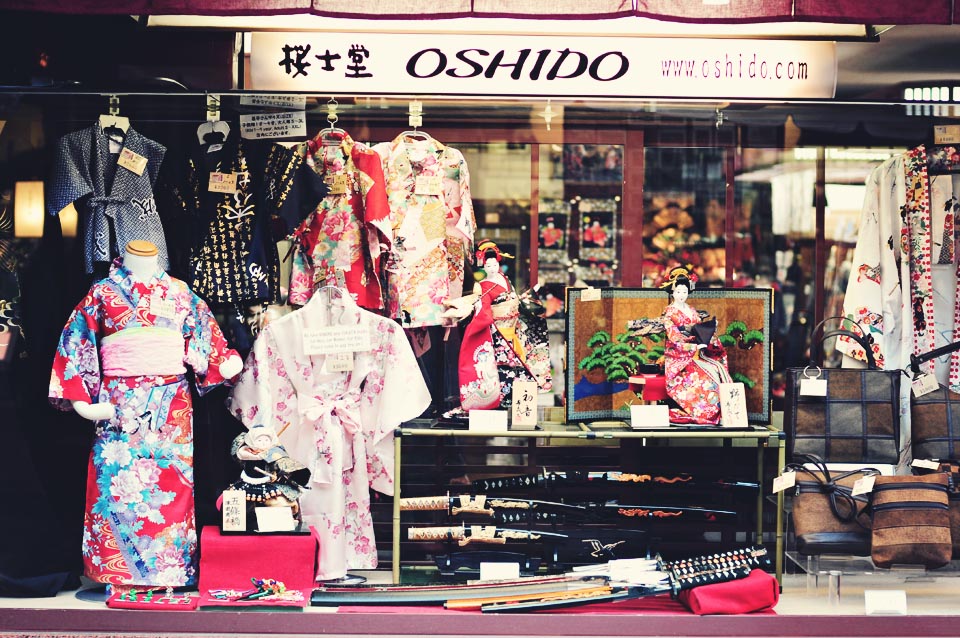 I would have wanted to keep these as a collection but it'll be hard to bring along the baggage. =(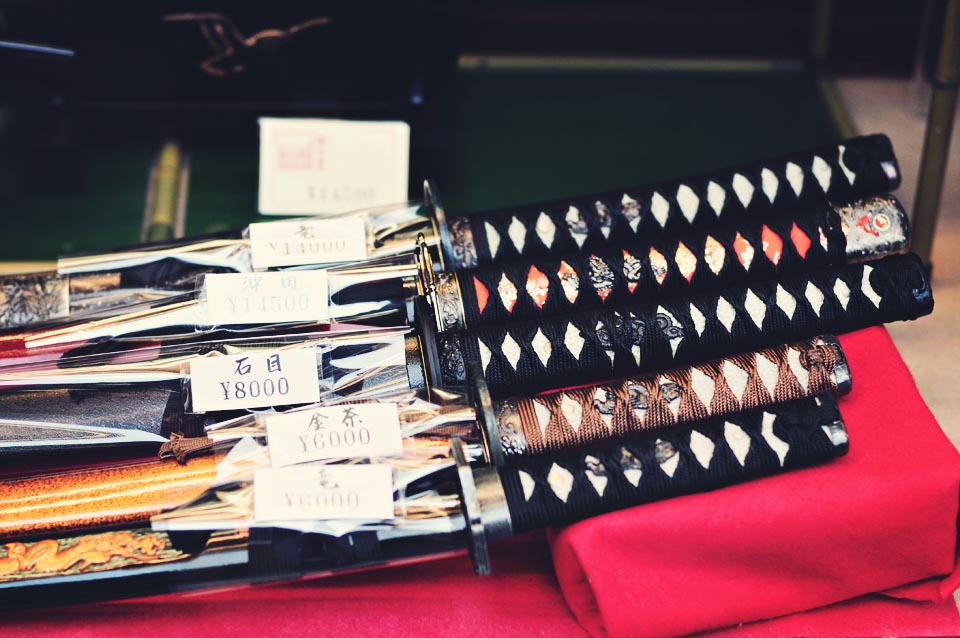 Saw this man asking for donations along the street.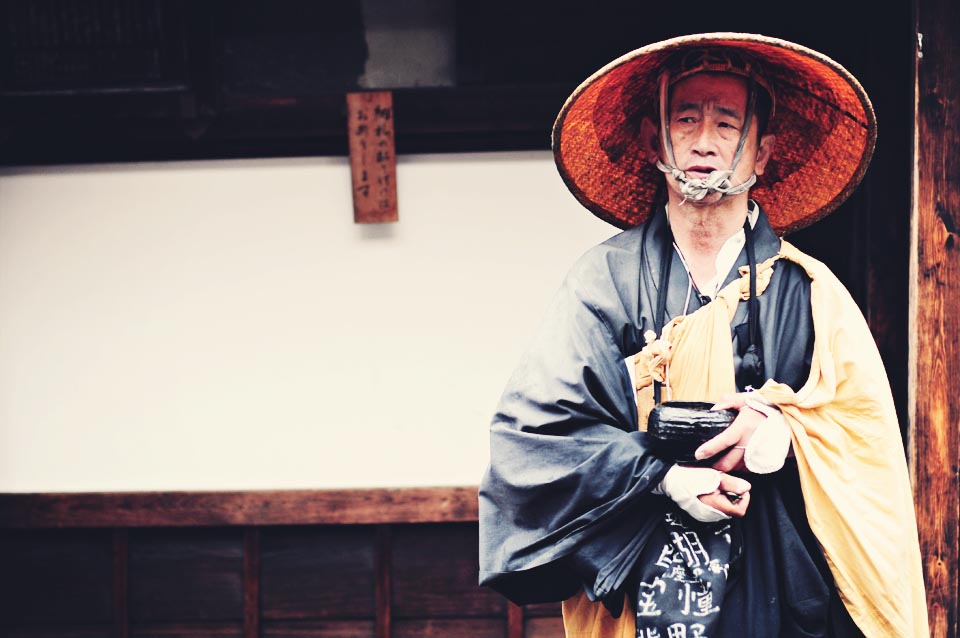 Our cab driver's I.D. caught my eyes and I wondered if he was a samurai (?)…on our way to Fushimi Inari Shrine.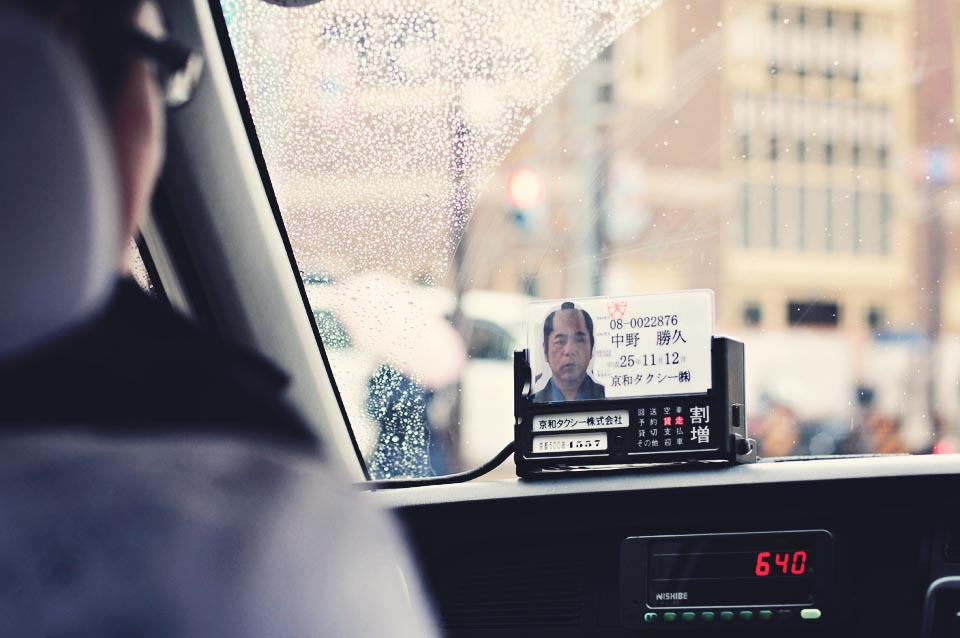 Too bad it's been drizzling the whole day so these photos are getting gloomy. These are 'torii gates' that mark the entrance of a shrine. It's a loooong way up the mountain and we were up for a little challenge so we tried ascending a few km up. But since it was already getting dark so we only took the 30min route.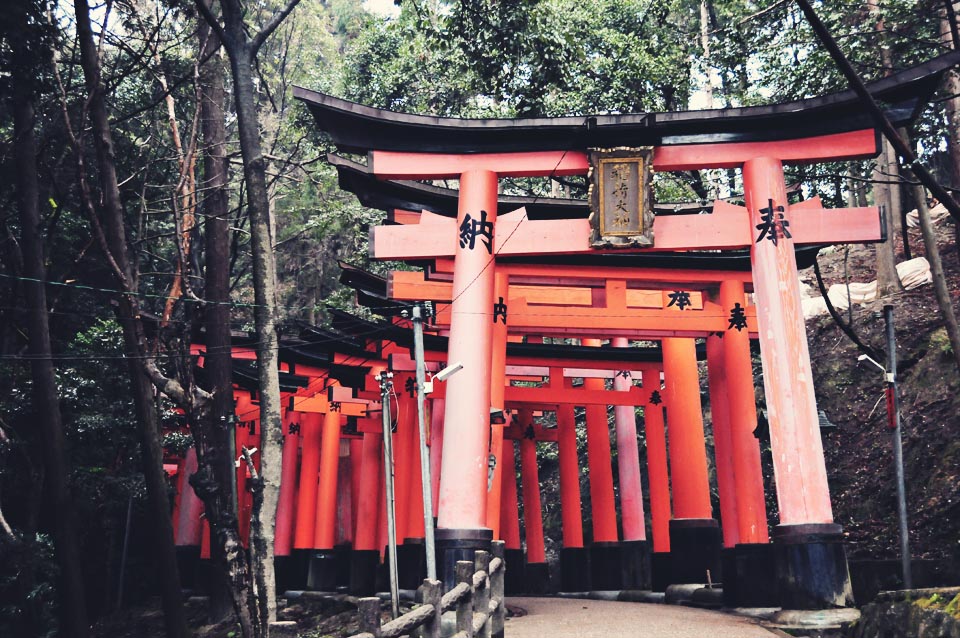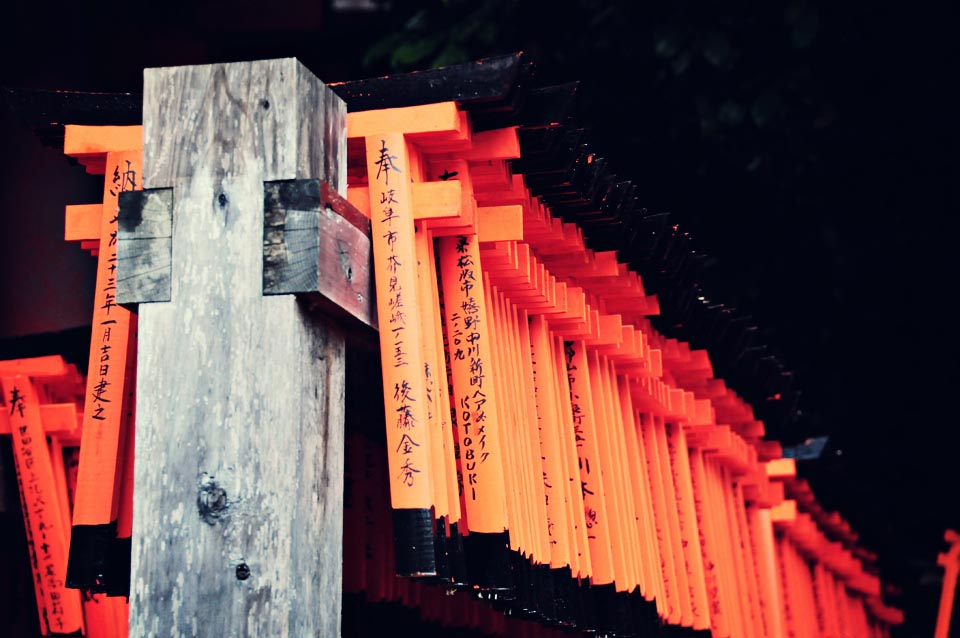 I have a really amazing lil story to tell here. We stopped by this corner in the middle of descending the mountain. The sign says clearly that if you're able to lift the stone after making a heartfelt wish, it means your wish will come true. And I must tell you, the first time I tried it? I wished something too hard to handle that even with all my might, I really couldn't even move the stone. I guess wishing that hopefully there were more survivors from Japan's earthquake was too profound. *sniff* When Yu-san explained to me better, I tried again — but this time I wished for something else —and excuse me while I borrow Ripley's lines — believe it or NOT! — I was able to lift the stone just like that! I believe in miracles already — I believe even MORE after that! =)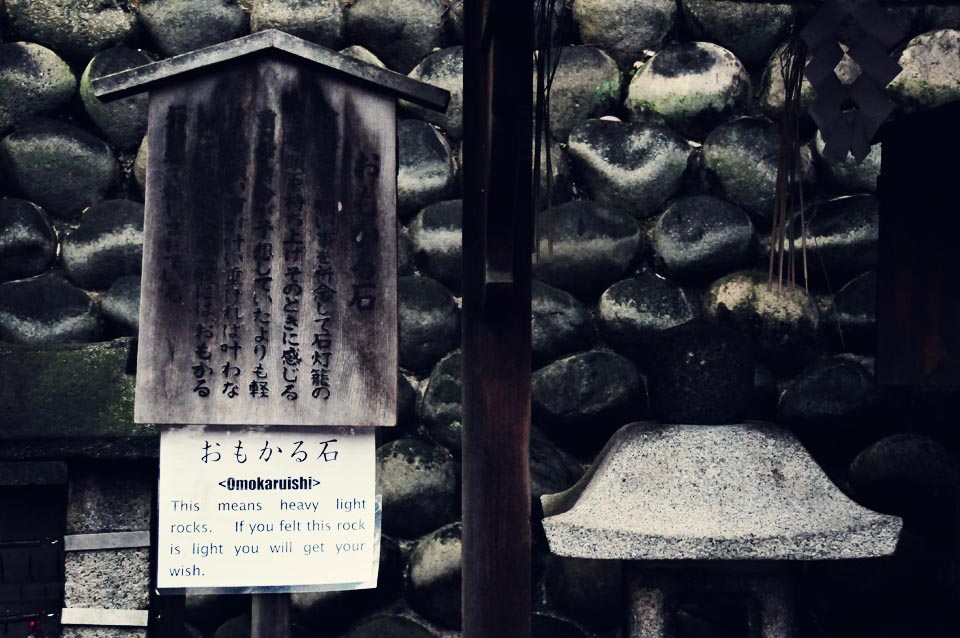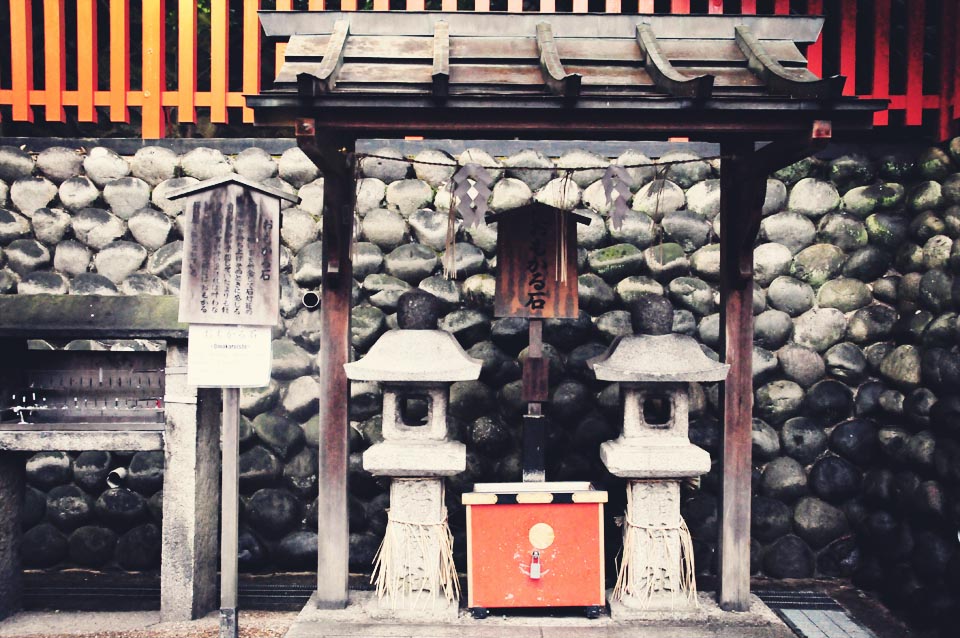 'Oh hello there, Hachiko'. Well of course, his name is probably not even close to that. Hehe. I wish I could bring him home.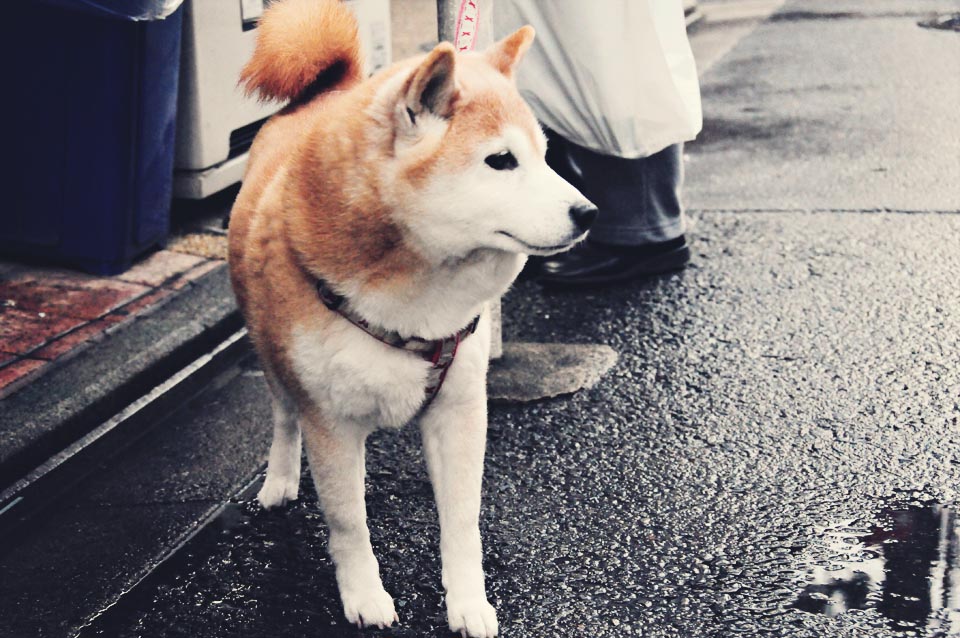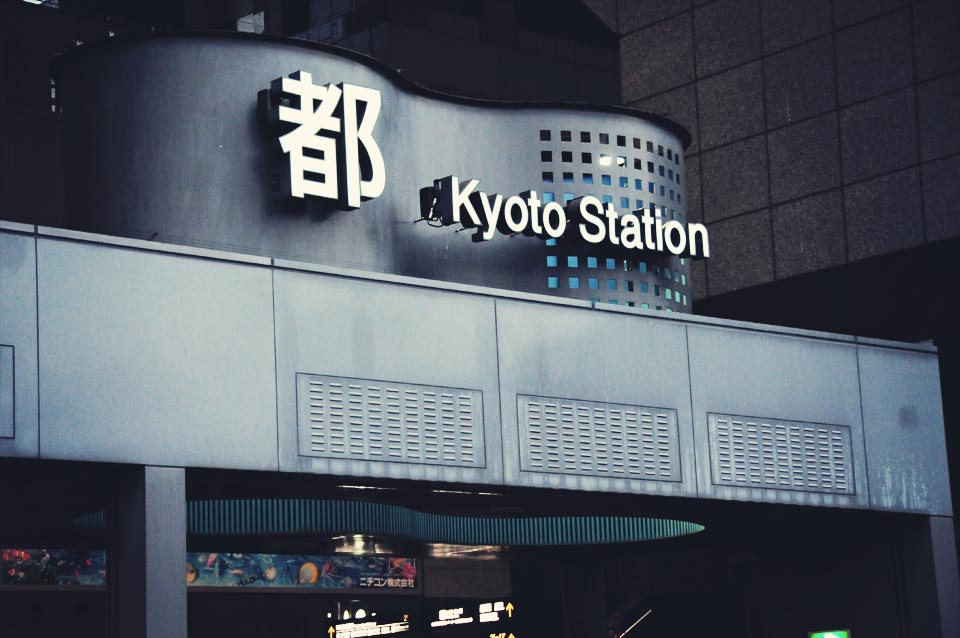 We only stayed for 2 days & 2 nights in Kyoto since we needed to visit next Hamamatsu & Shizouka. But this isn't goodbye to Kyoto yet. Of all the things, I missed visiting any onsen — japan's famous hotspring bath. We ran out of time sadly. It was too hard to leave what's become my really favorite city now. But I intend to go back on an autumn season. Universe, hear hear!
Happy Sunday everyone!!!