If you're a wanderlust like me, everytime I'm on board a plane — I'd quickly flipped thru the inflight magazine available and be drifted away looking all over the travel photos dreamin' so vividly I'm gonna get to those places one day.  I'd usually snatched them with me as soon as the plane landed (that's allowed right? hehe) And I must admit I would always wish too that someday I'll have any of my photo printed on a book cover or any magazine.
Who would have thought it finally happened!!! Thank you, Universe!!!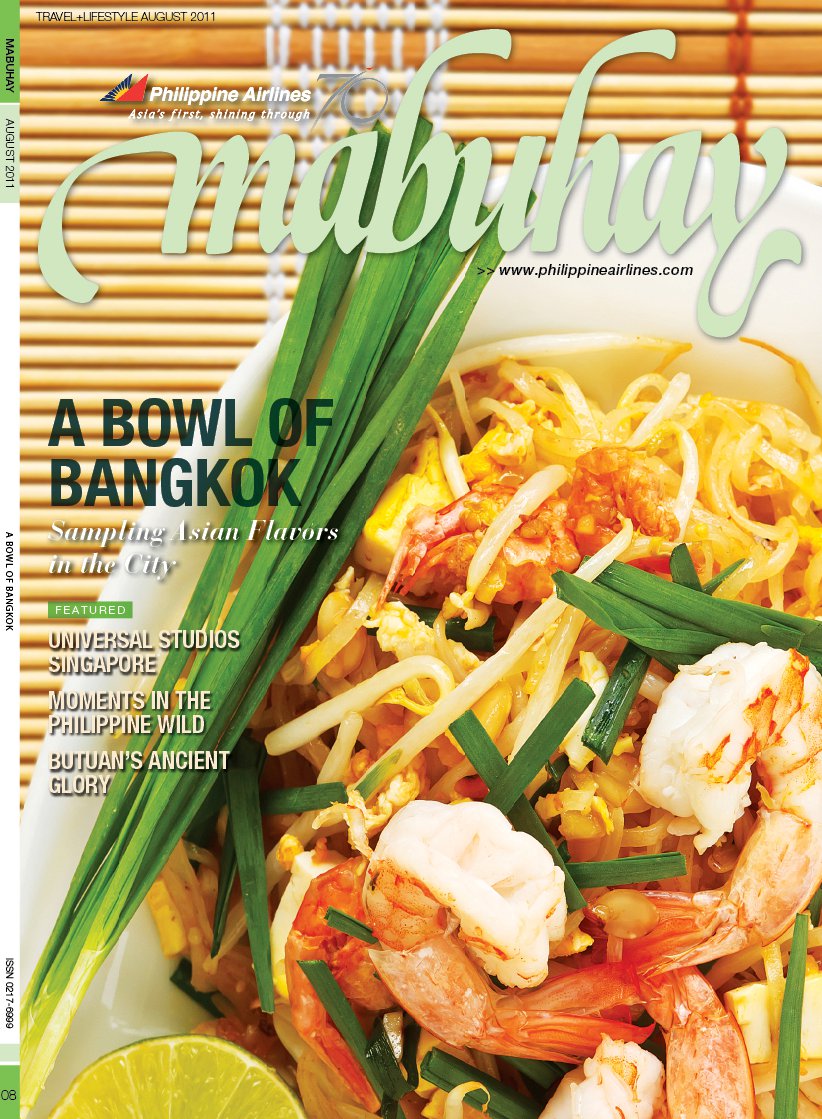 Oh that's not my photo on the cover — however, if you flip through page 54 –— tadaaaaaaah!!!! =)
Vintage Soul, by Josephine Sicad-Minerva
Melaka, Malaysia March 2011
"When we arrived in Melaka, the old soul in me fell in love right away with the place. Everywhere was eye candy, and when I saw a lovely alley, I already framed this image on my mind. I had to ask the husband, Radney Brian, to be my human tripod while I took a pose. And yes, because this was a roadtrip, I just had to wear my favorite road trip shirt." Nikon D300s with 85mm, f1.8, ISO 320, no flash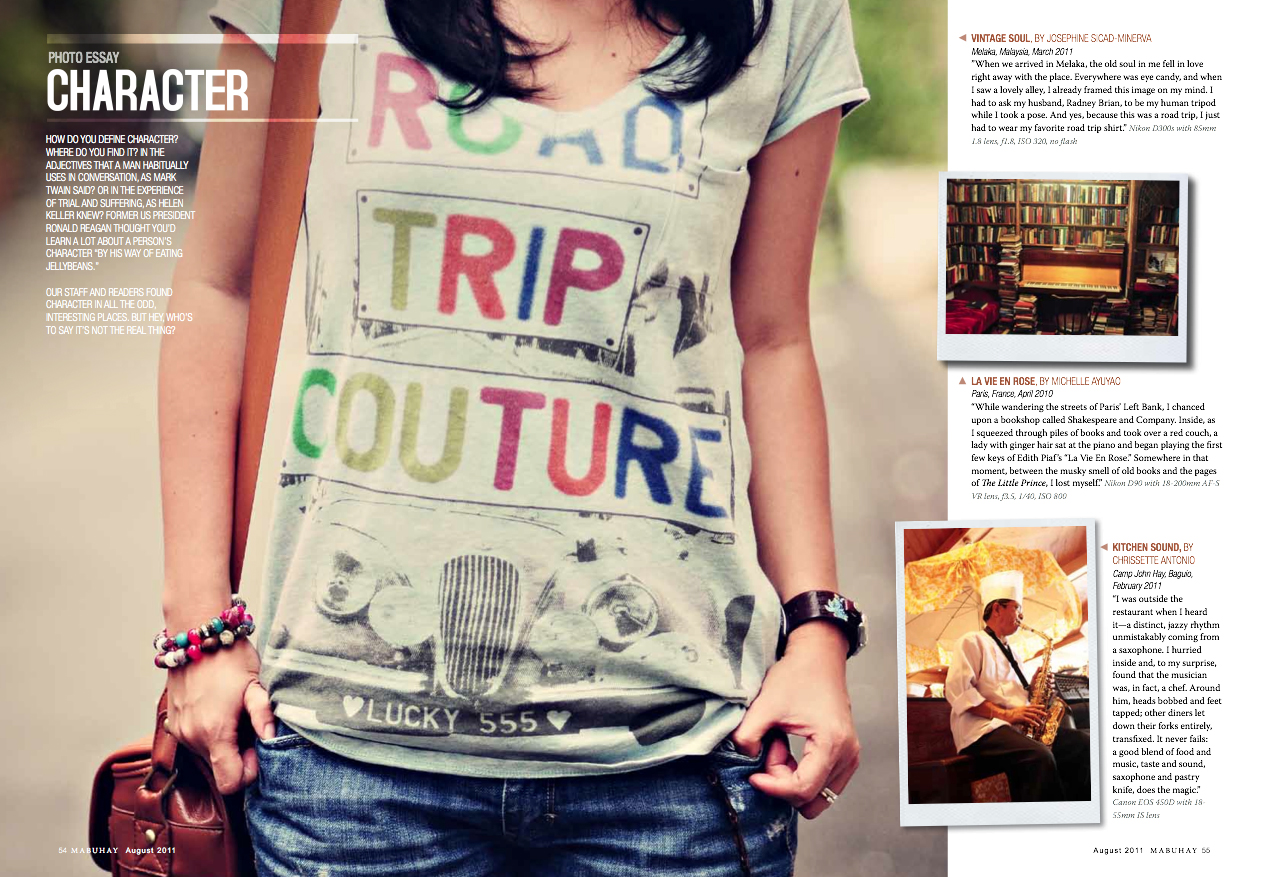 If you happen to be on board Philippine Airlines within this month of August, do have a look at their official inflight magazine, Mabuhay!
My dear friend Blanche, who blogged about my work in 2009 and who's also the magazine's Managing Editor now, found this image through one of my photo albums and took the liberty to submit it herself to the magazine — later did I only find out when she wrote me a happy surprise email saying…..

"I hope you don't kill me, but I went through your Facebook albums and picked a photo (attached) and threw it in along with many, many others to vie for a spot in our AUGUST photo essay on CHARACTER. At syempre pa, tama ang instincts ko — the EIC picked it among the eight photos to be published!"
Weeehoooo! I owe Blanche more than just a dinner treat now! Sending massive thank yous & hugs to her! =)
p.s. I have yet to grab my own copy and I might sound so silly but it's one of those 'first time' moments so it might really feel so so surreal to look at this in print. 🙂
Happy Thursday!!!
UPDATE >> Yey! Finally got my hardcopy of the magazine! I'm so stoked! And here's an online copy too that you can flipped thru…I'm at page 61! 🙂