"There comes a time when the world gets quiet and the only thing left is your own heart.
So you'd better learn the sound of it. Otherwise you'll never understand what it's saying."
— Sarah Dessen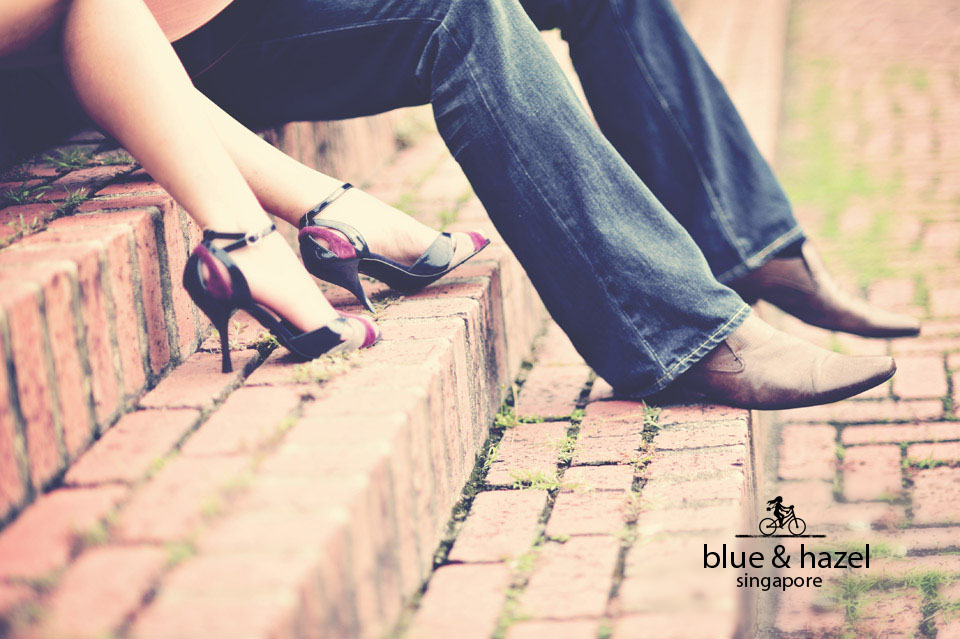 It must have been one of the greatest summer they'll never ever forget.
Soaked happily under the sun as I imagined them to be while they told me what just happened last summer in Phuket. Oooh, how I love and miss those sunkissed times when the husband and I spent one summer there in 2009. I can't imagine anyone not wanting to go back to that paradise again. I longed to be there in a heartbeat. And you see, Phuket was where this boy proposed to this girl.
Meet Blue & Hazel. Yes, their names are as colorful as the rest of the rainbow colors you can pick. And you can see through them why. They met 4 years ago, probably under the same summer sky except it was a different beach, in Boracay. That gave Blue the idea on how to pop the question to her. And yes, of course, after that BIG YES, all the rest of their wedding plans followed naturally — including how exciting their ideas were on how they wanted their engagement session to be — even if their wedding was still, in fact, about one year away. =)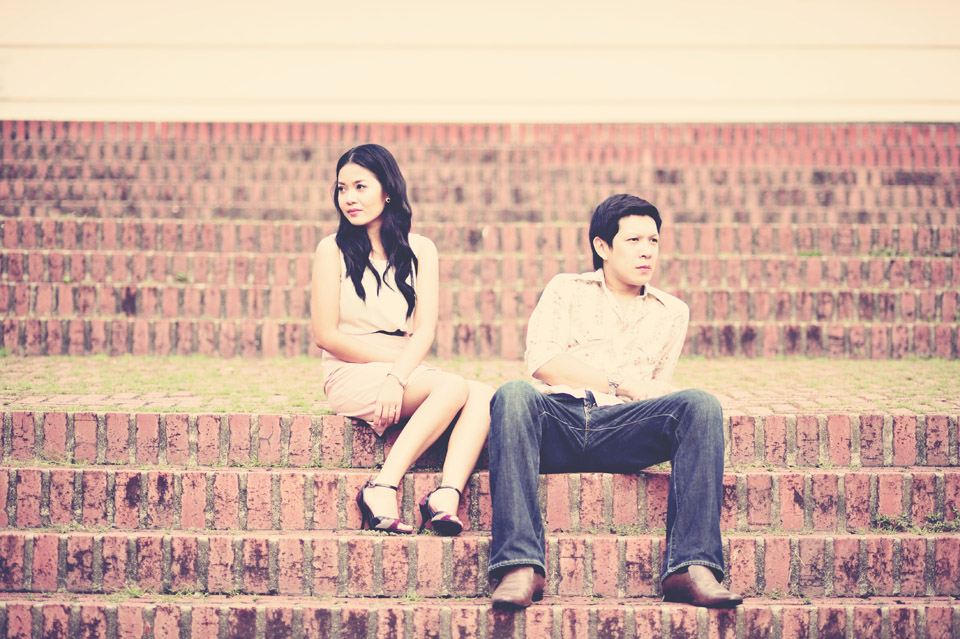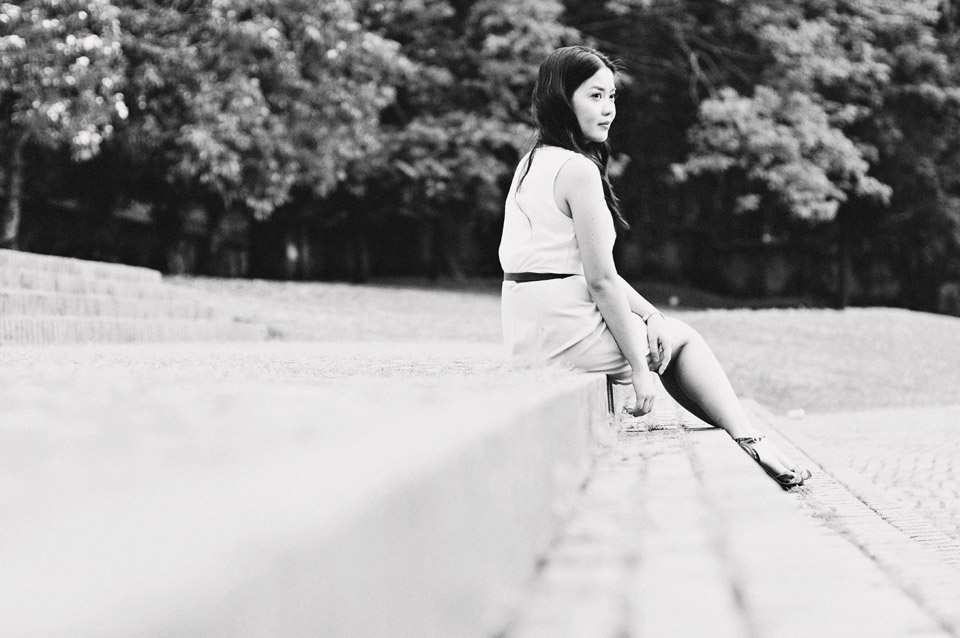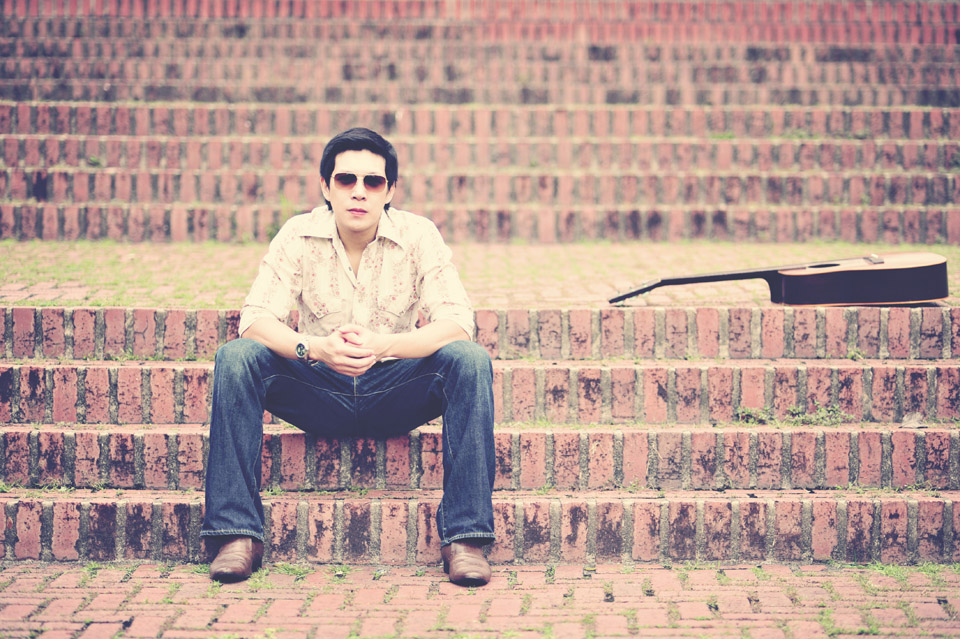 Normally, couples would have their engagement photos taken at least 3-6months away from their wedding. But Blue & Hazel came all prepared ahead and pretty sure they've never been as excited like this.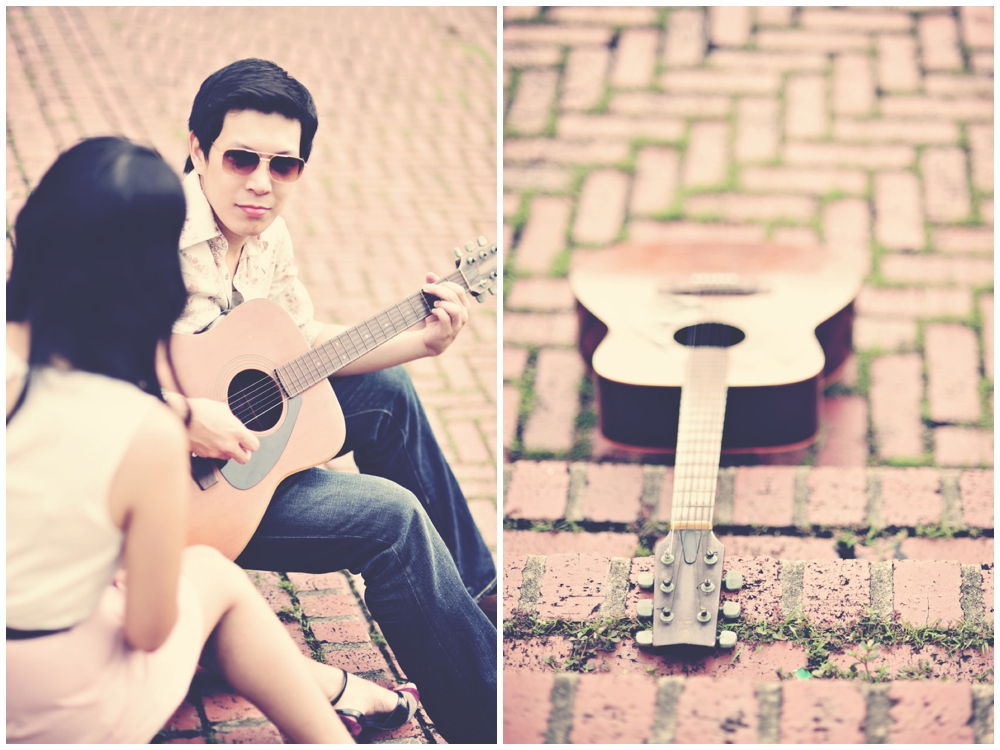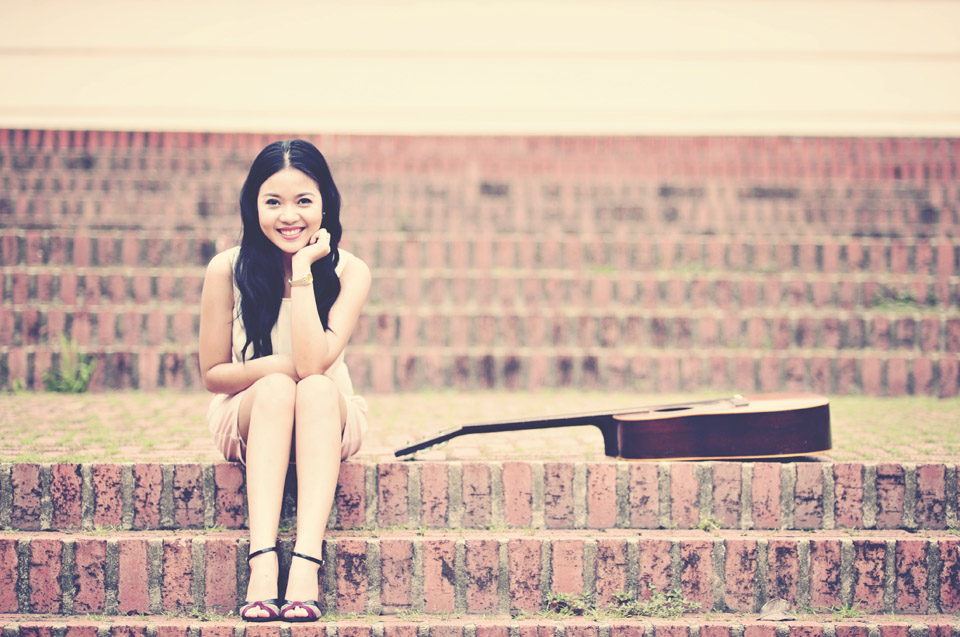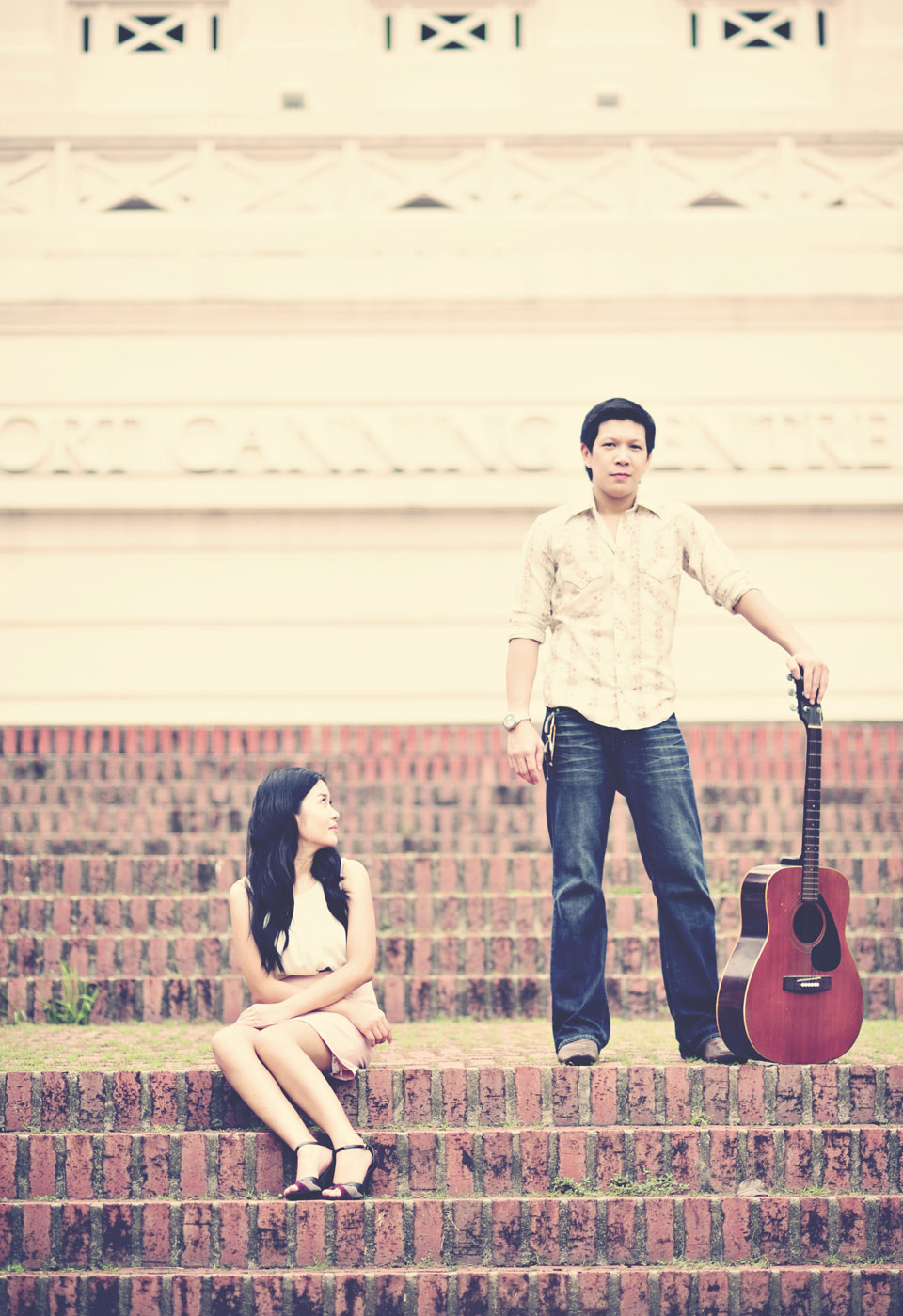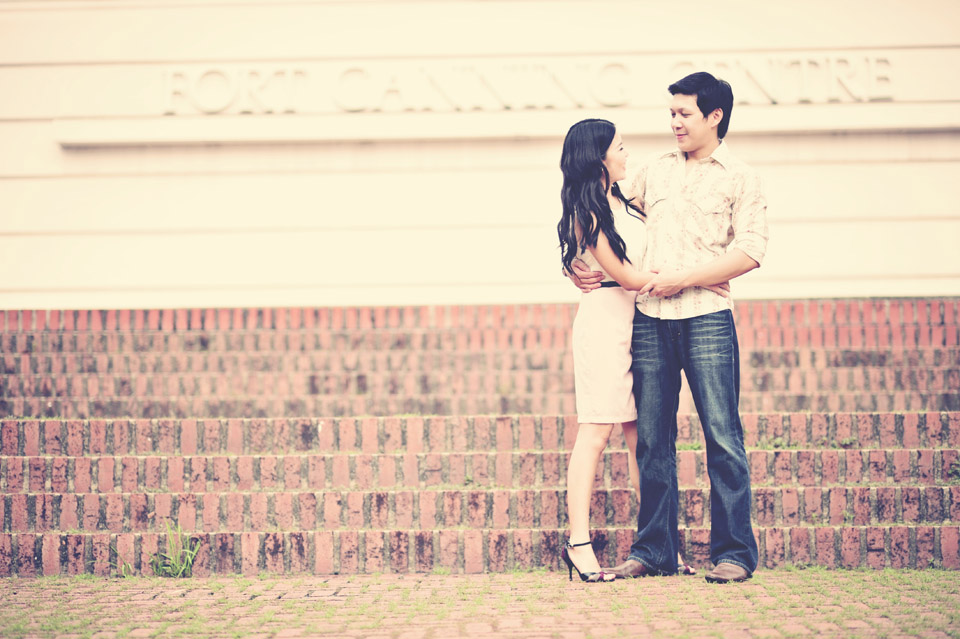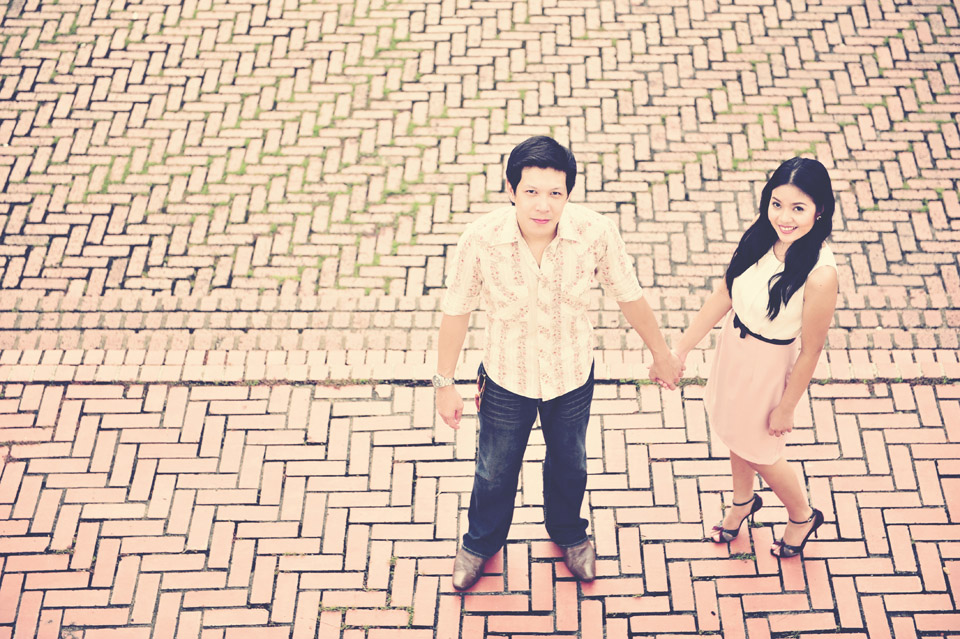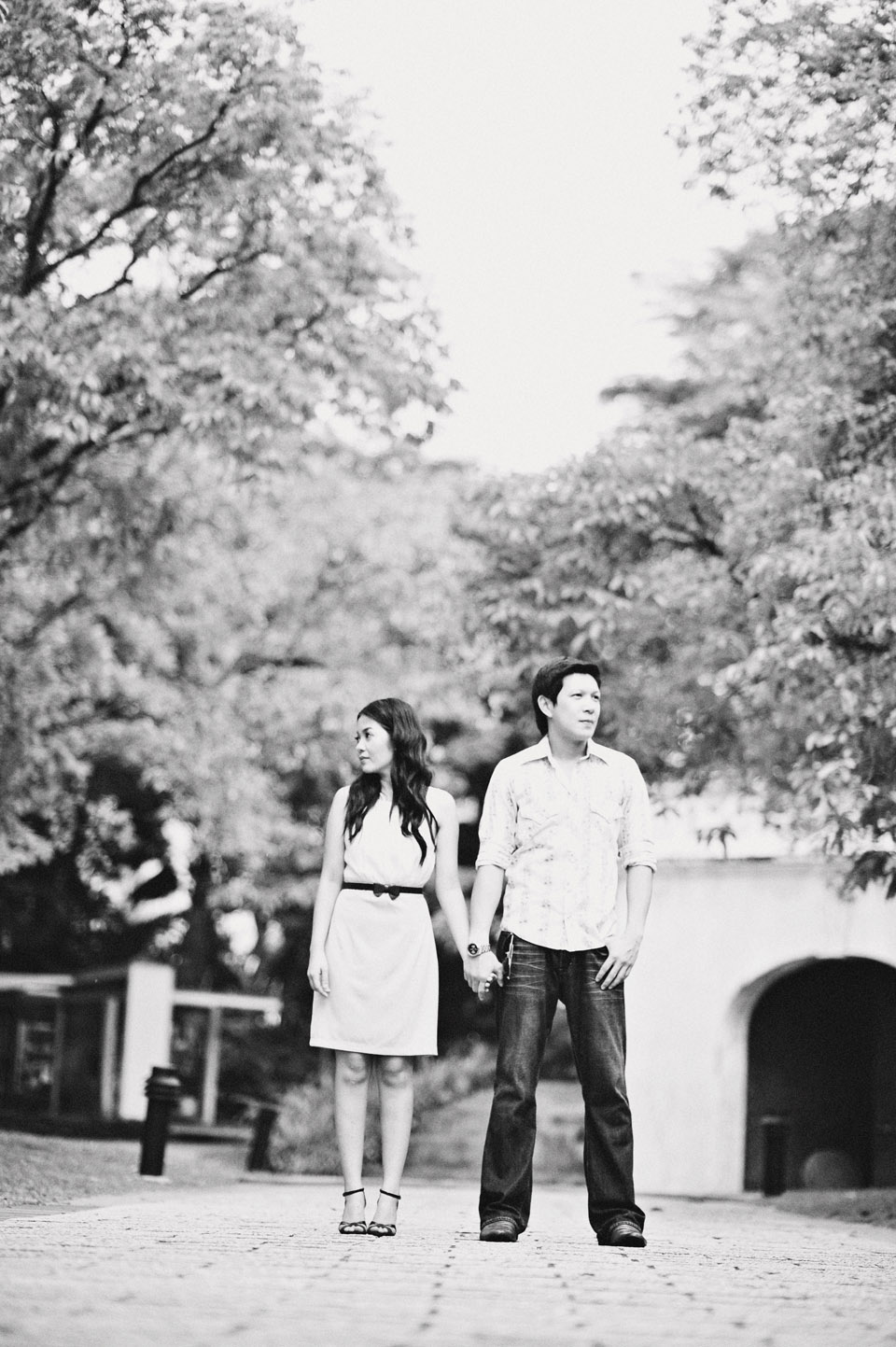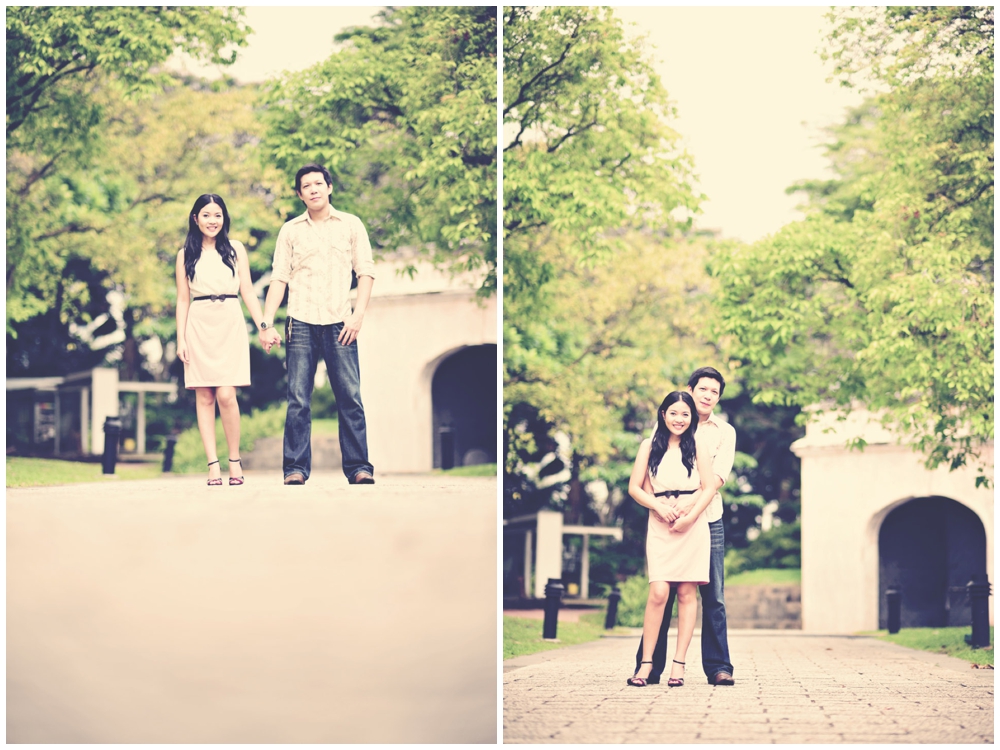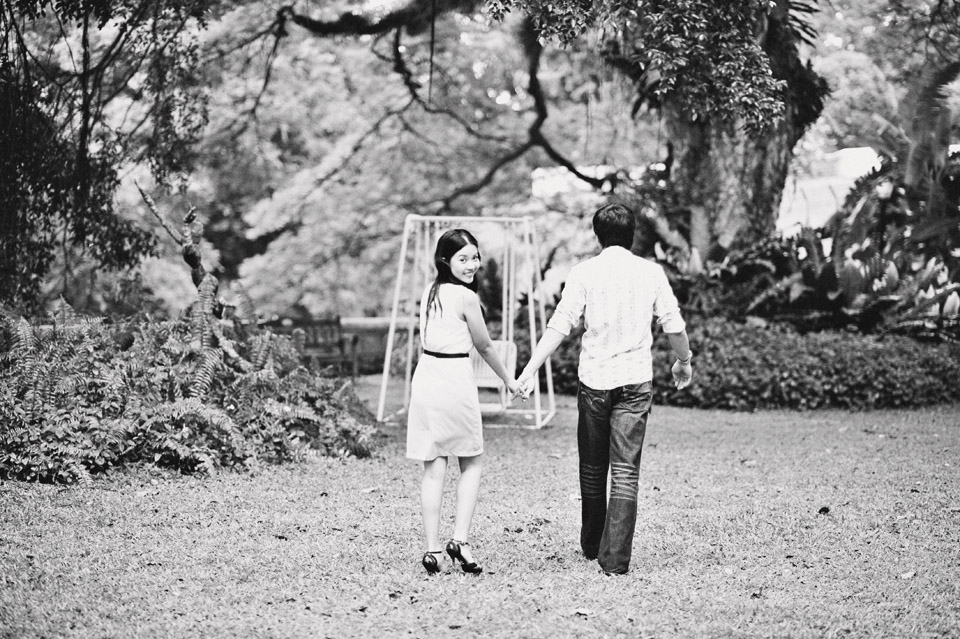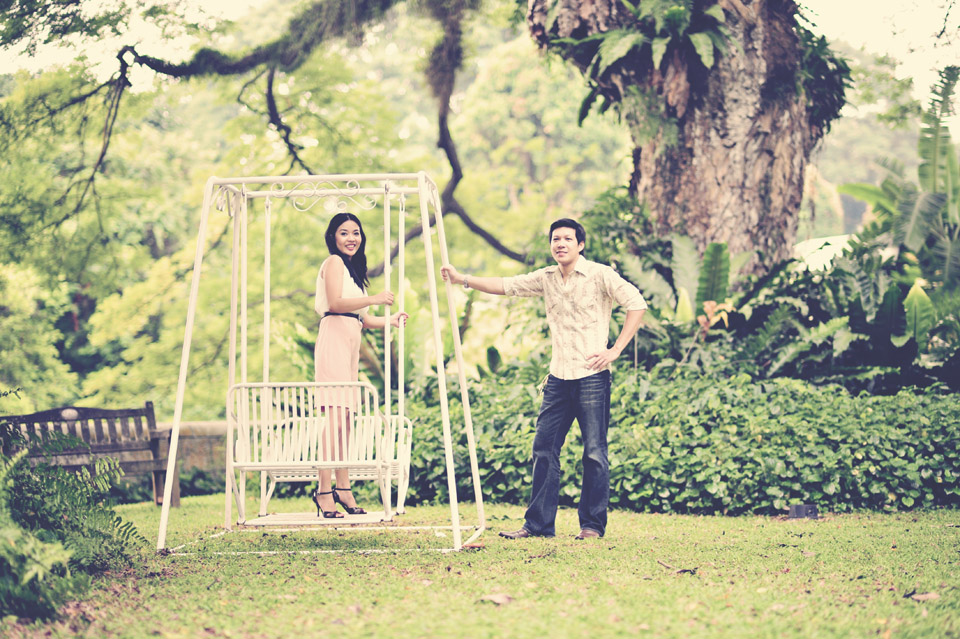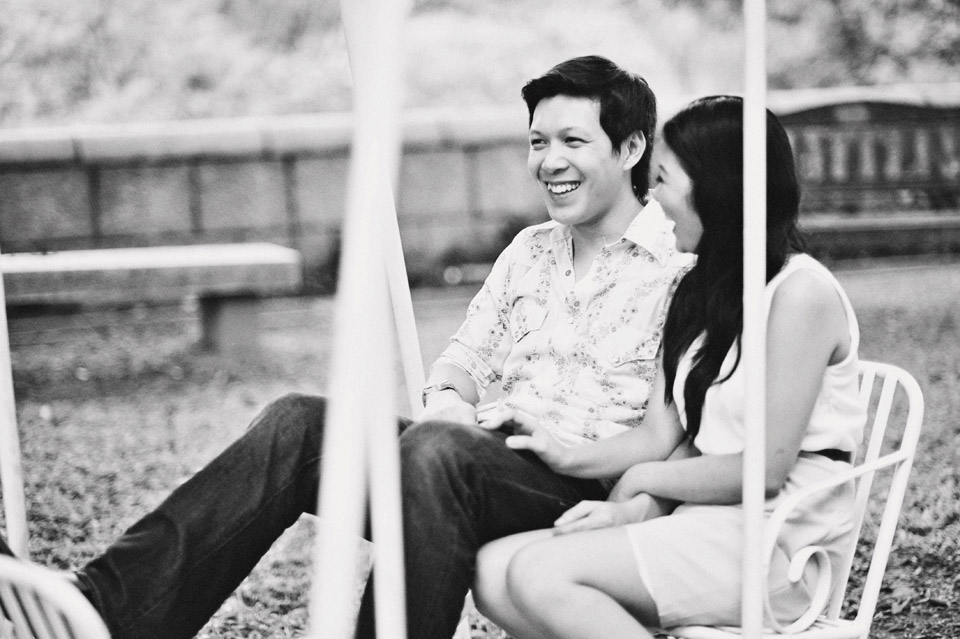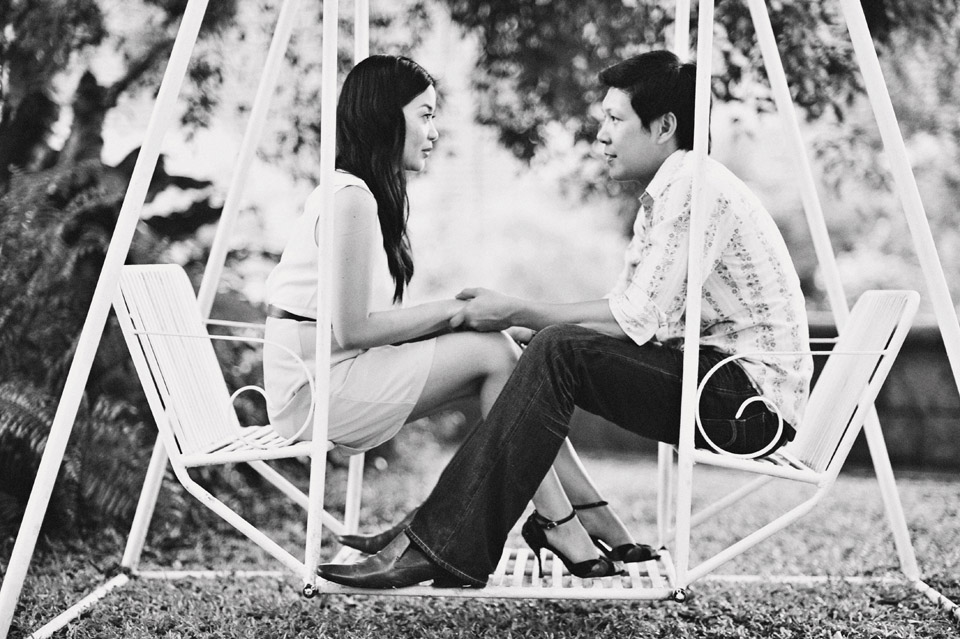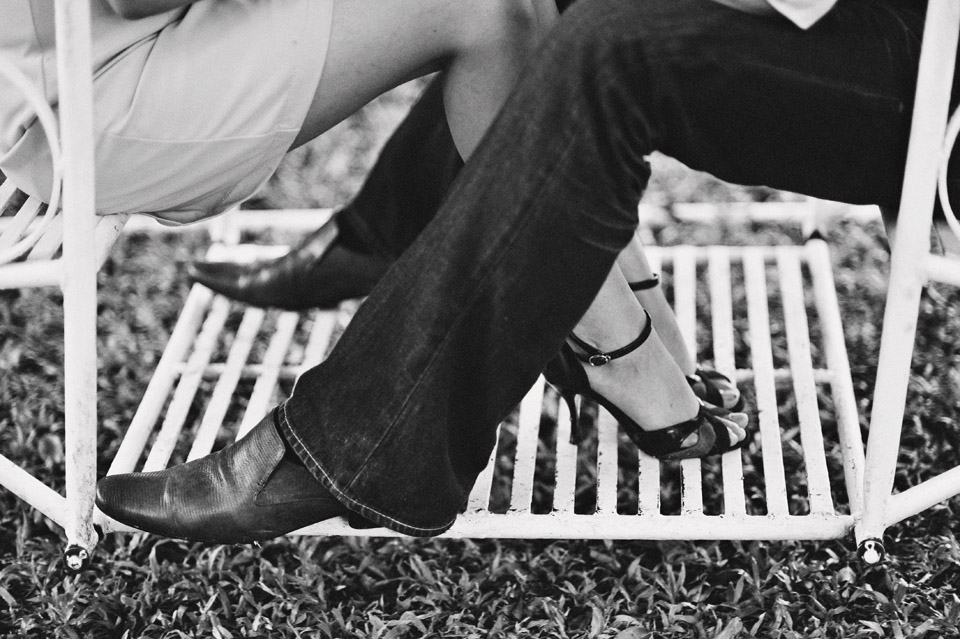 Rain poured down on us in the middle of that day — but we were that lucky everything turned out great . Did ya know there's always that certain beauuuuuutiful light after the rain? And to be honest, it's one of my favest part. =)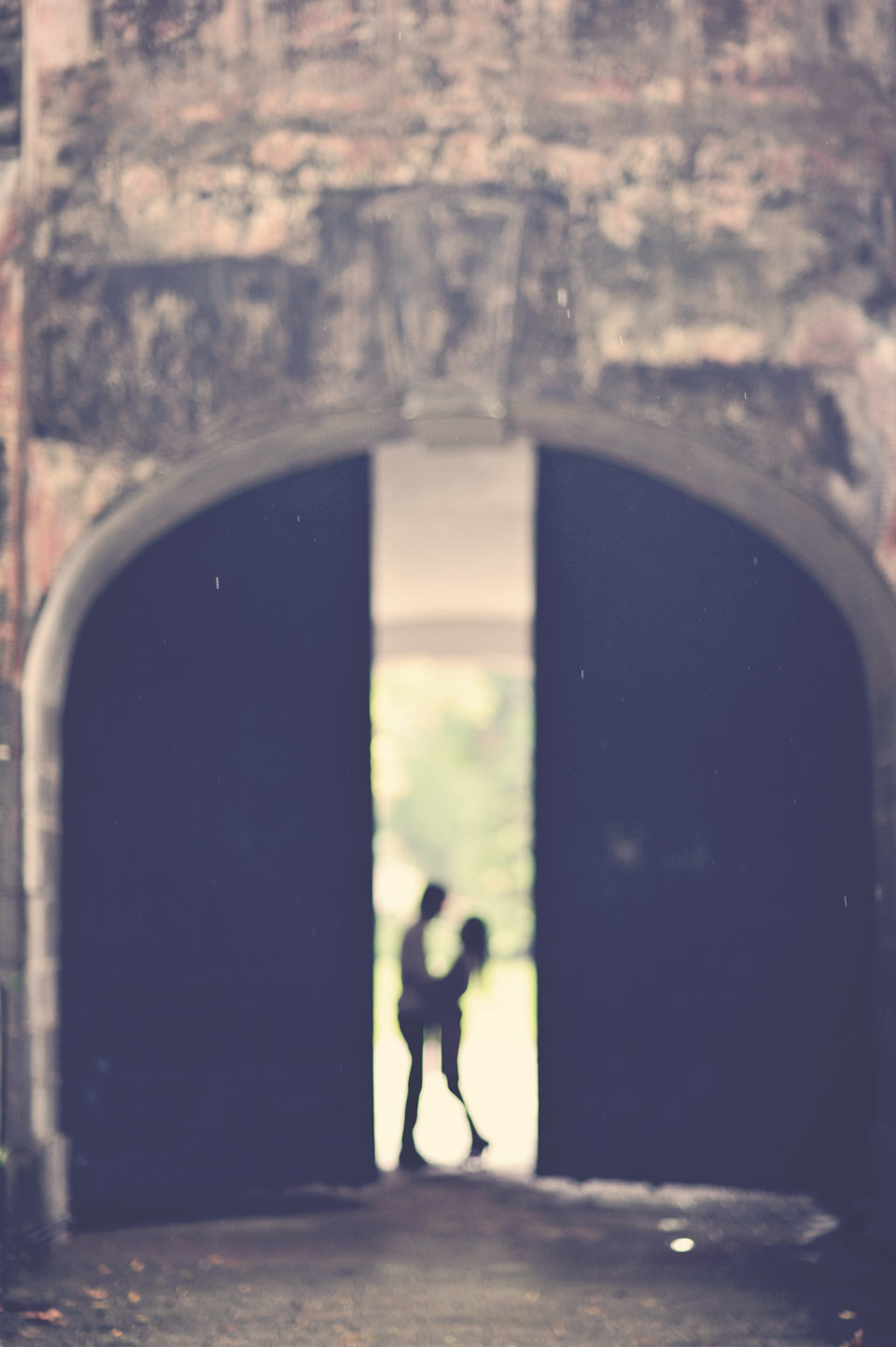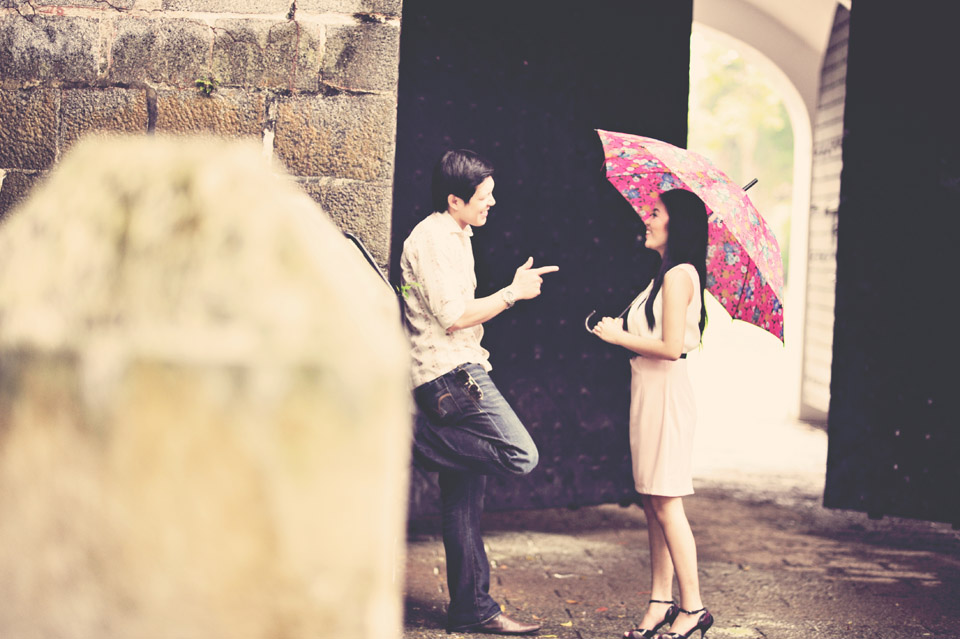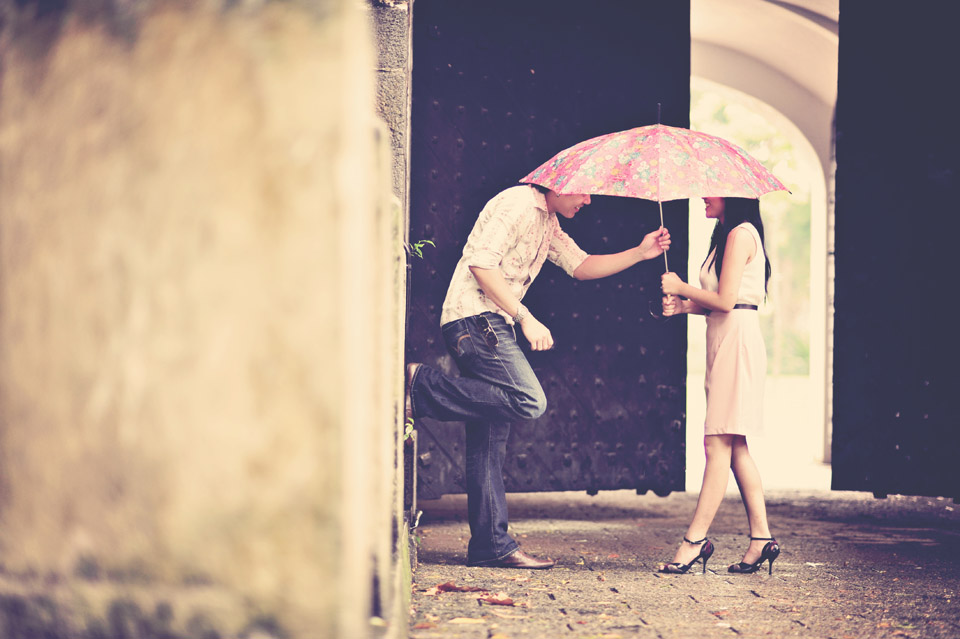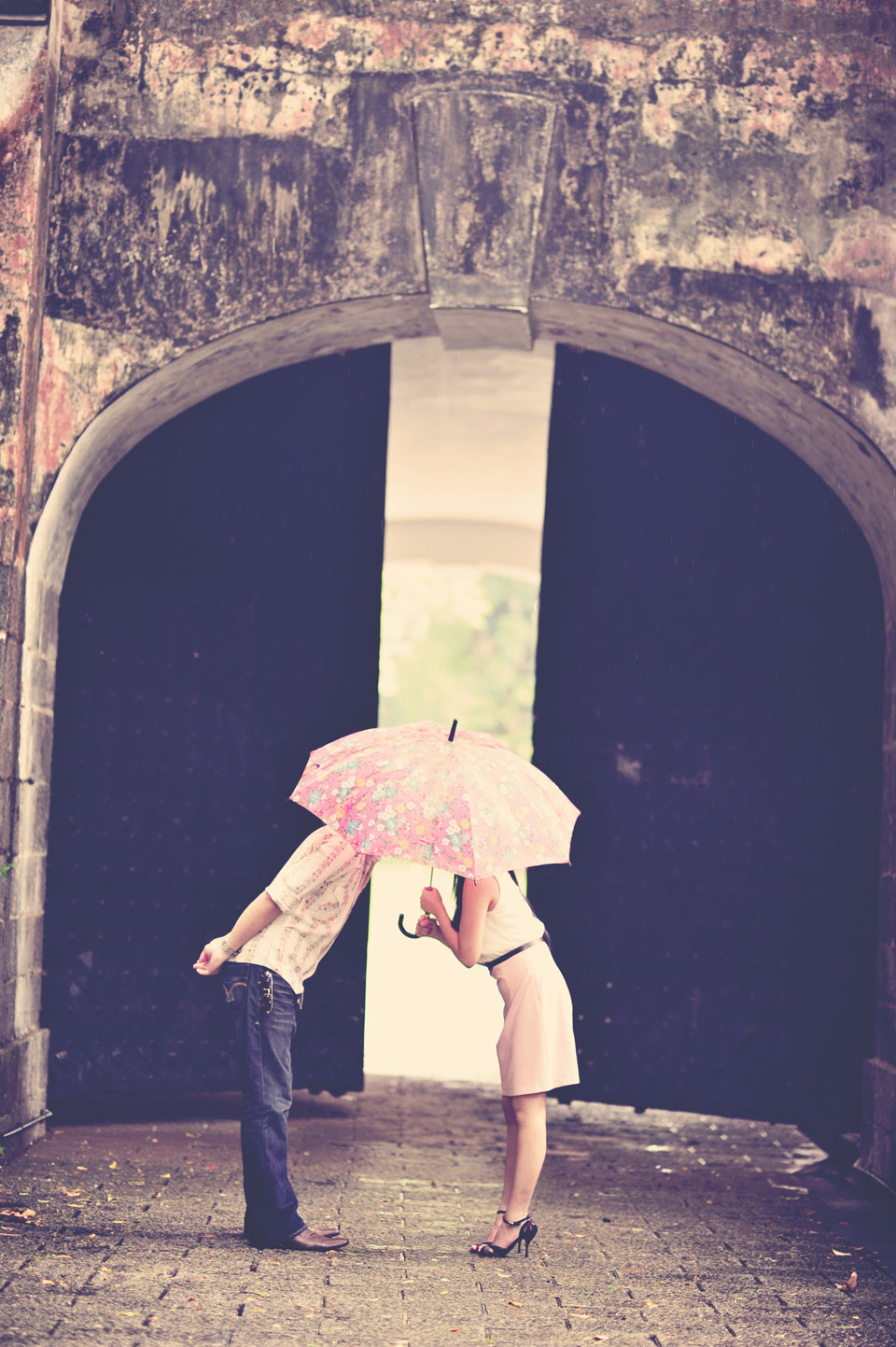 I love looking at couples under an umbrella — and I love this exact moment.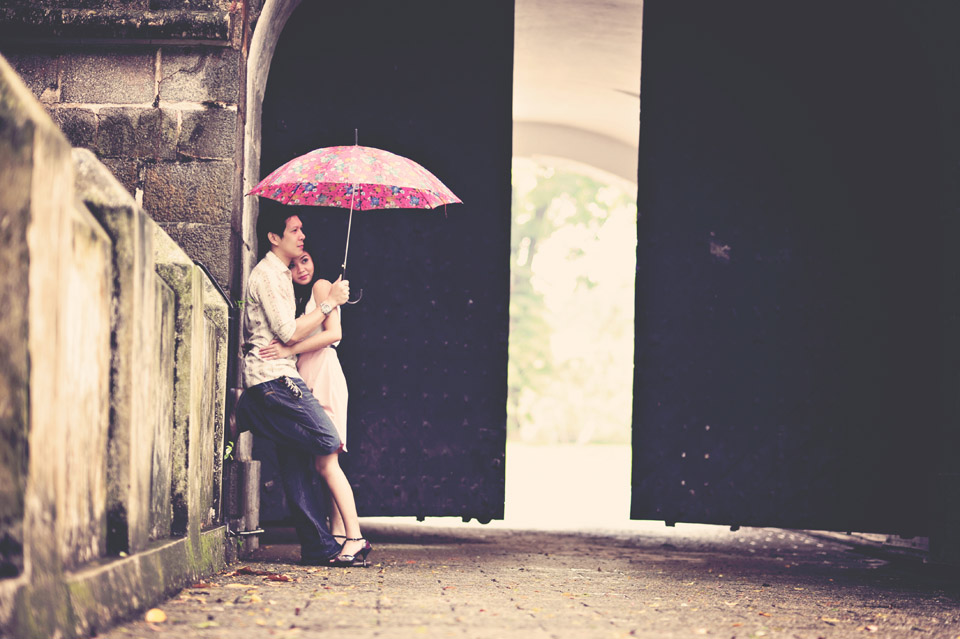 Still drizzling.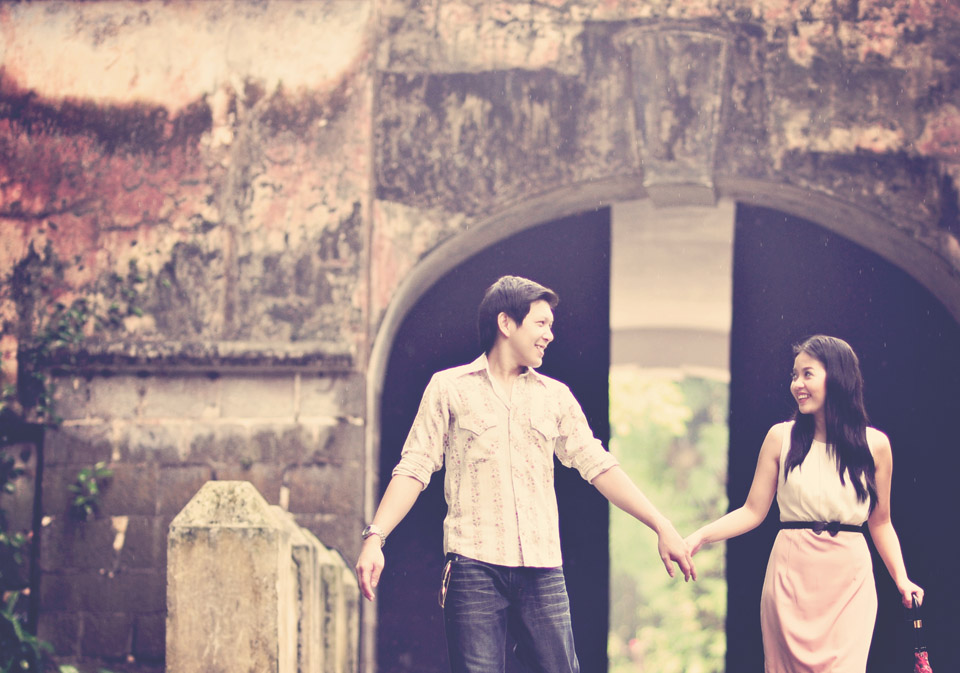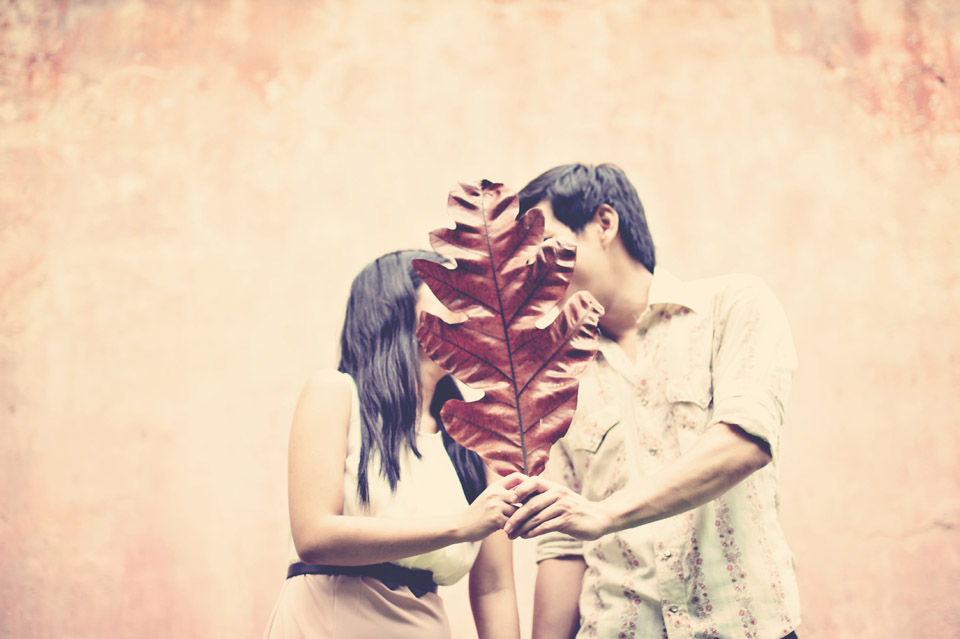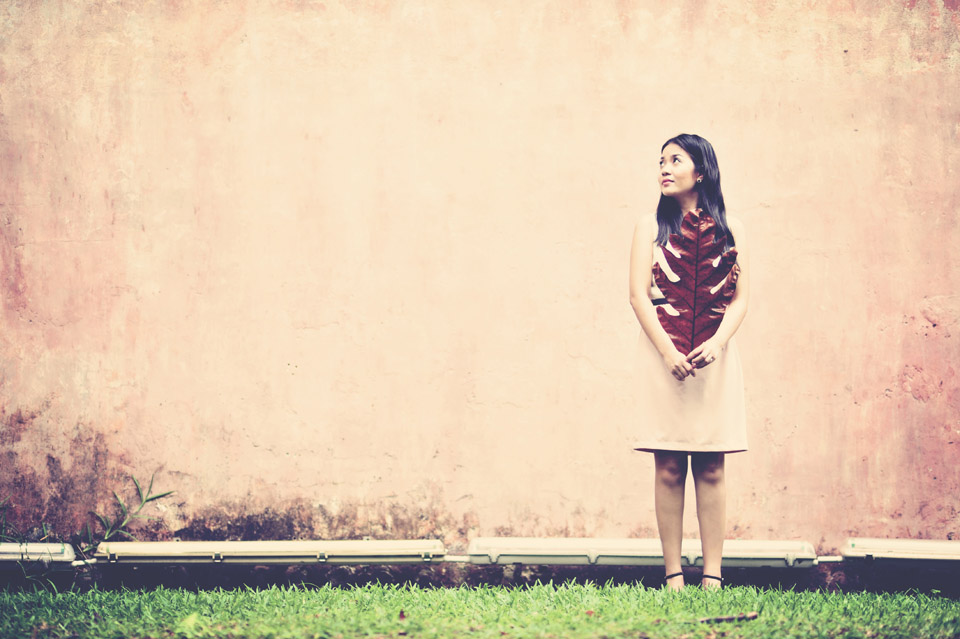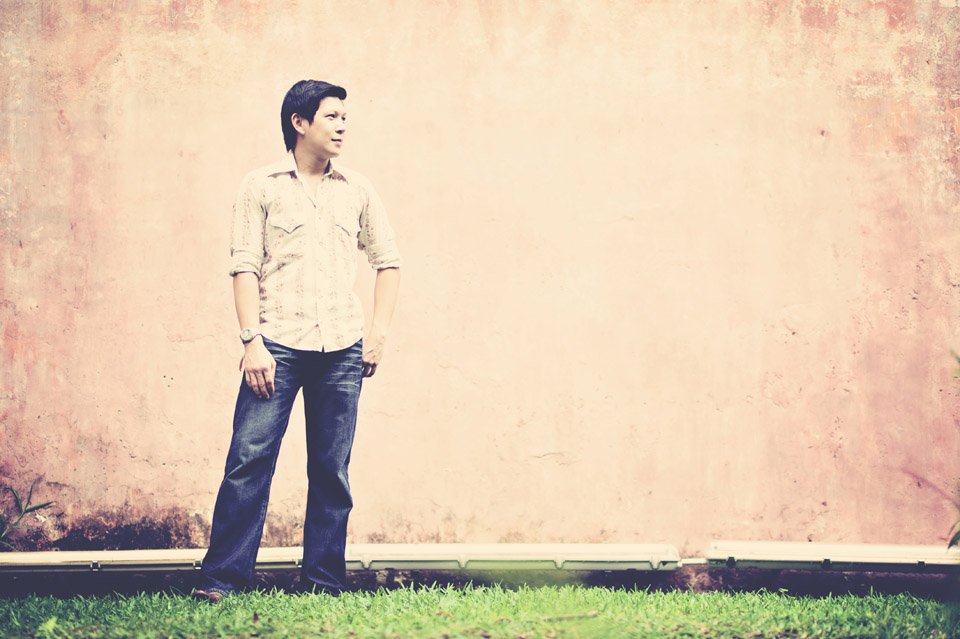 If you suddenly see me giggling crazy or doing a little happy dance — please know that i'm perfectly acting normal like that whenever I find that perfectly imperfect texture-ish spot to shoot at — exactly like this wall that I fell in rustic love with. =)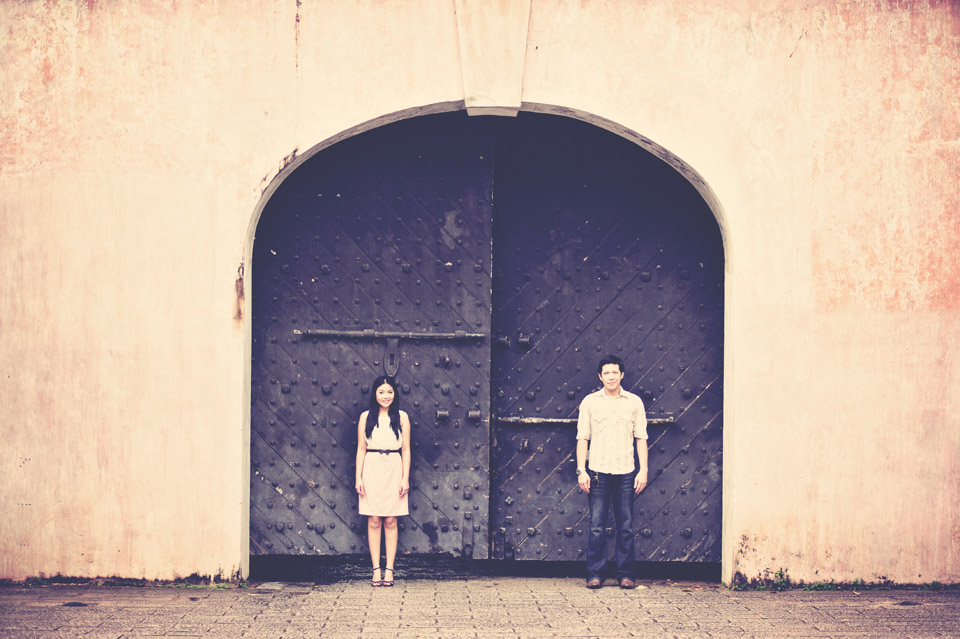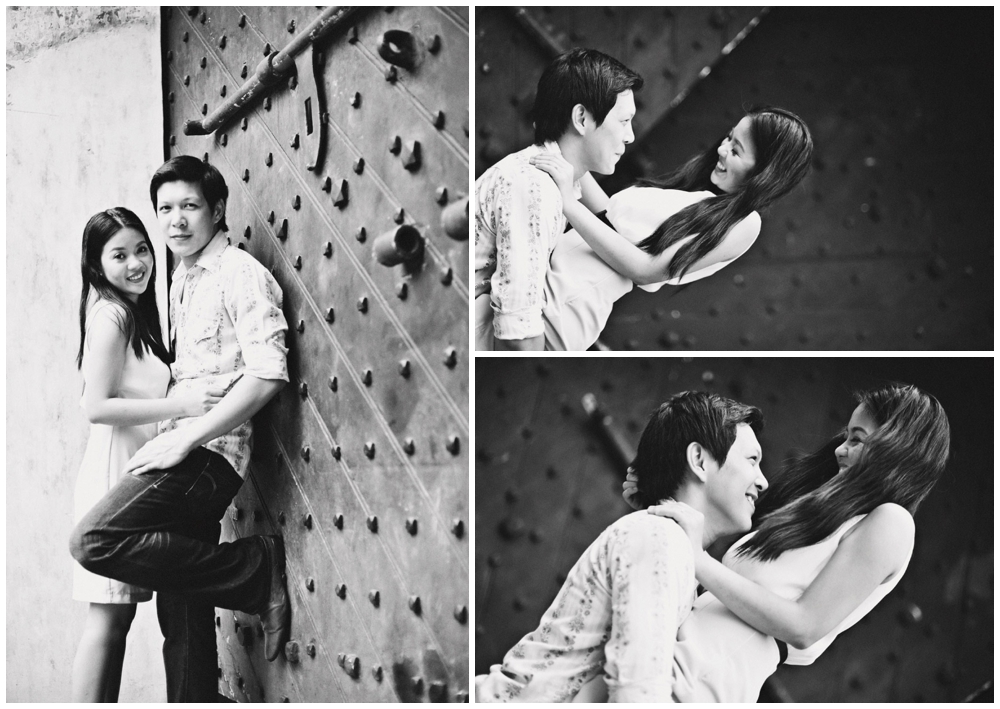 A little playback. At one random flea market, I was feasting my eyes as usual when I got stuck to what I just saw — this oh so pretty quaint mini-luggage! I knew I couldn't let that go — so I pleaded to the husband that we buy it — I was so certain it'll be perfectly framed with a great subject for any future shoot — and now, look! *wink*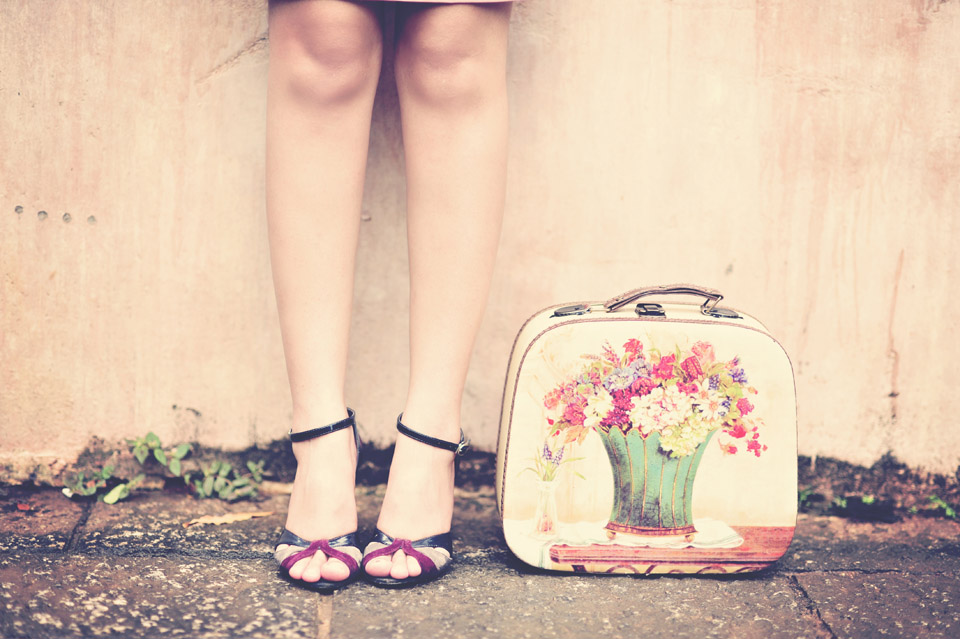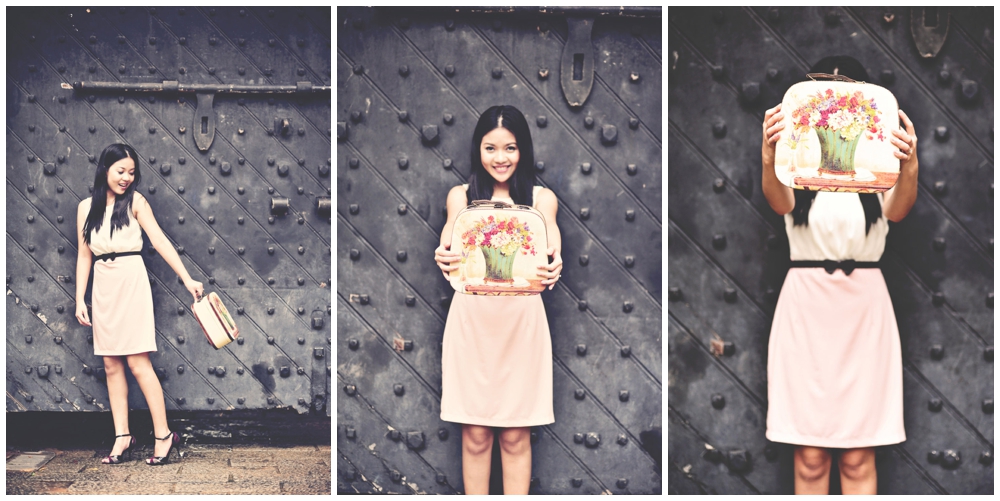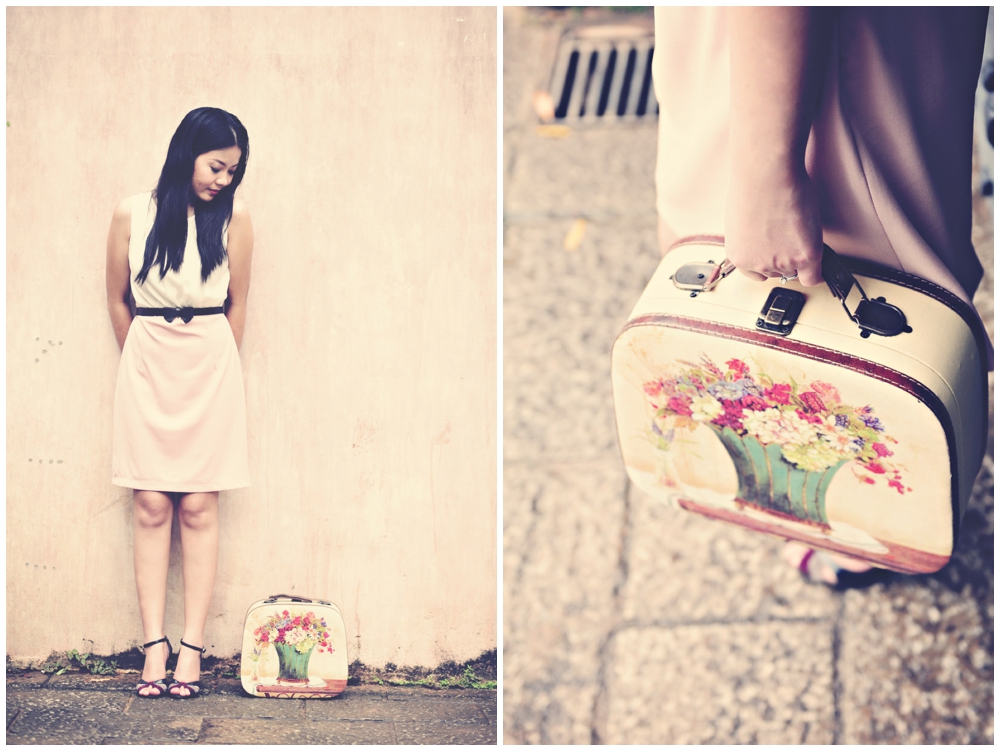 Beautiful souls. Did you know Blue's wearing one authentic vintage shirt? Awesome! 🙂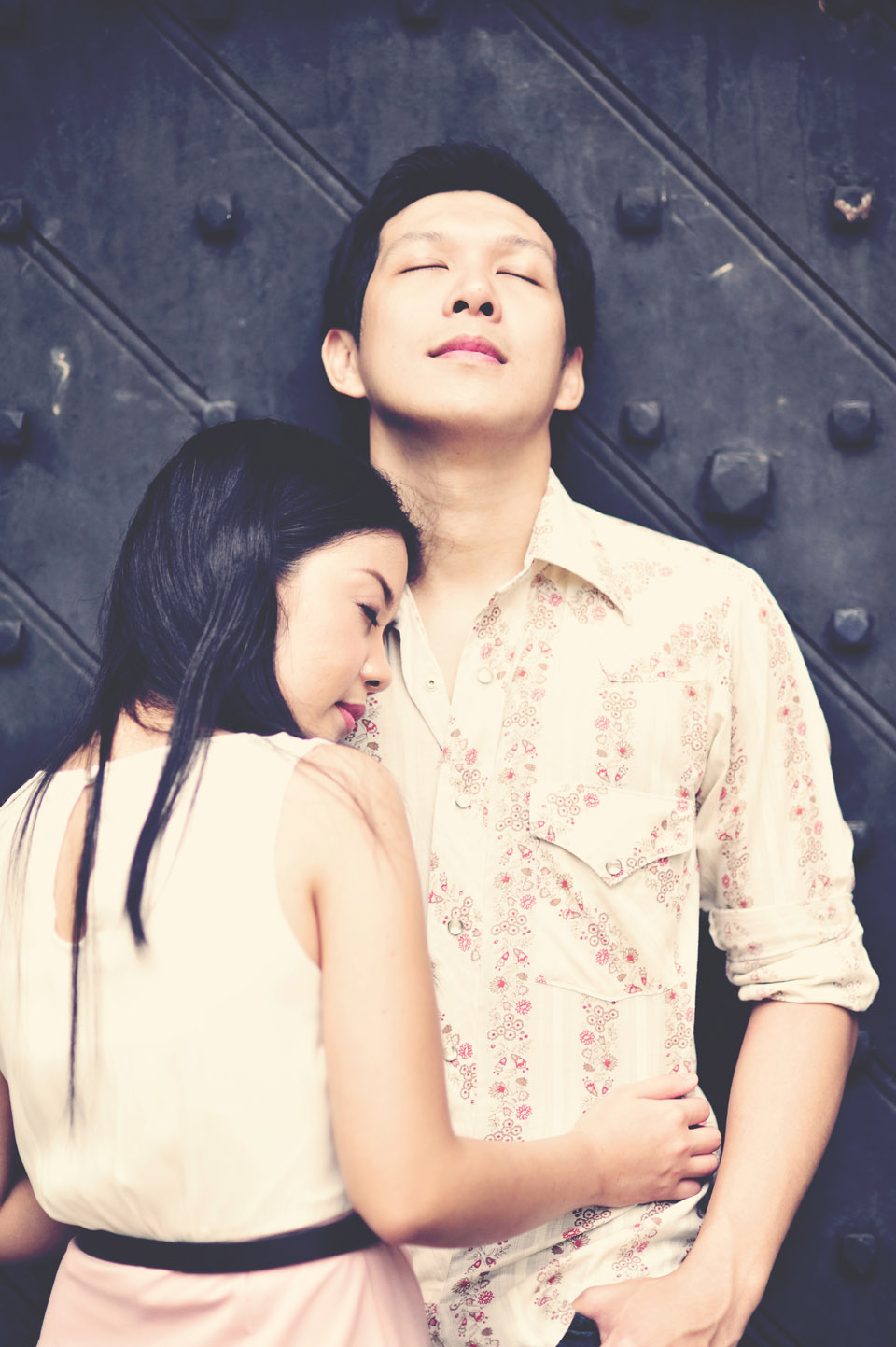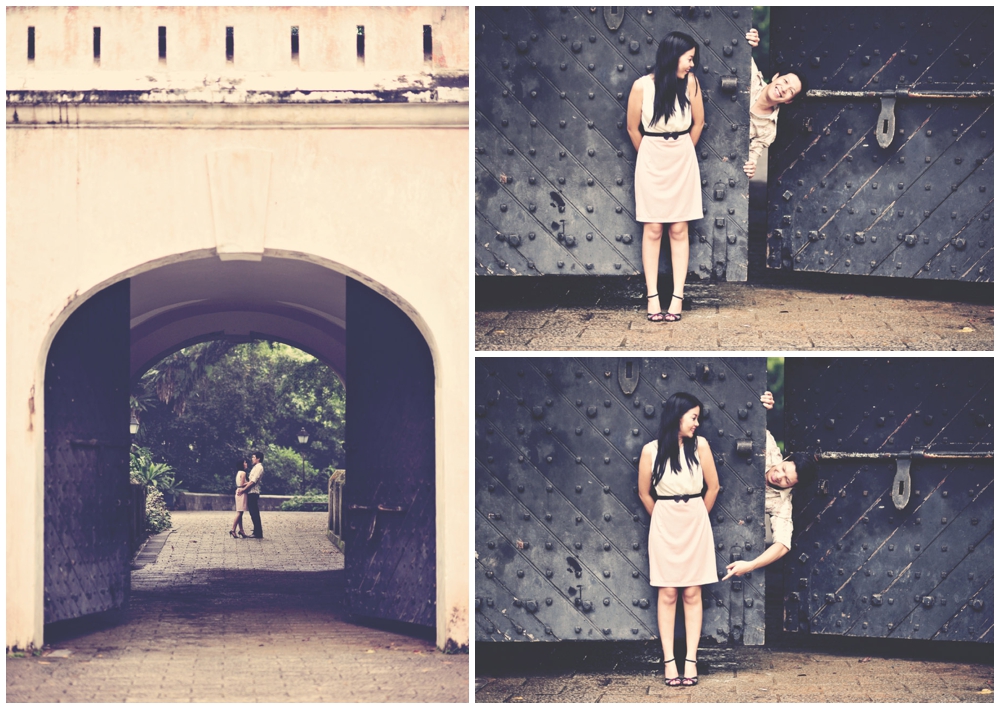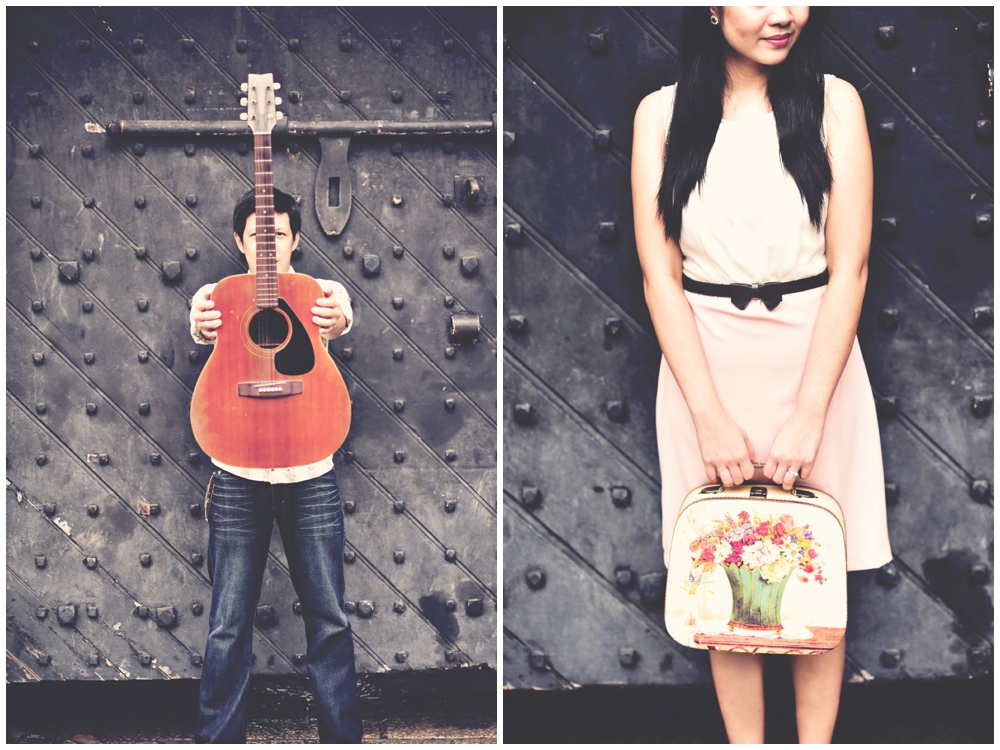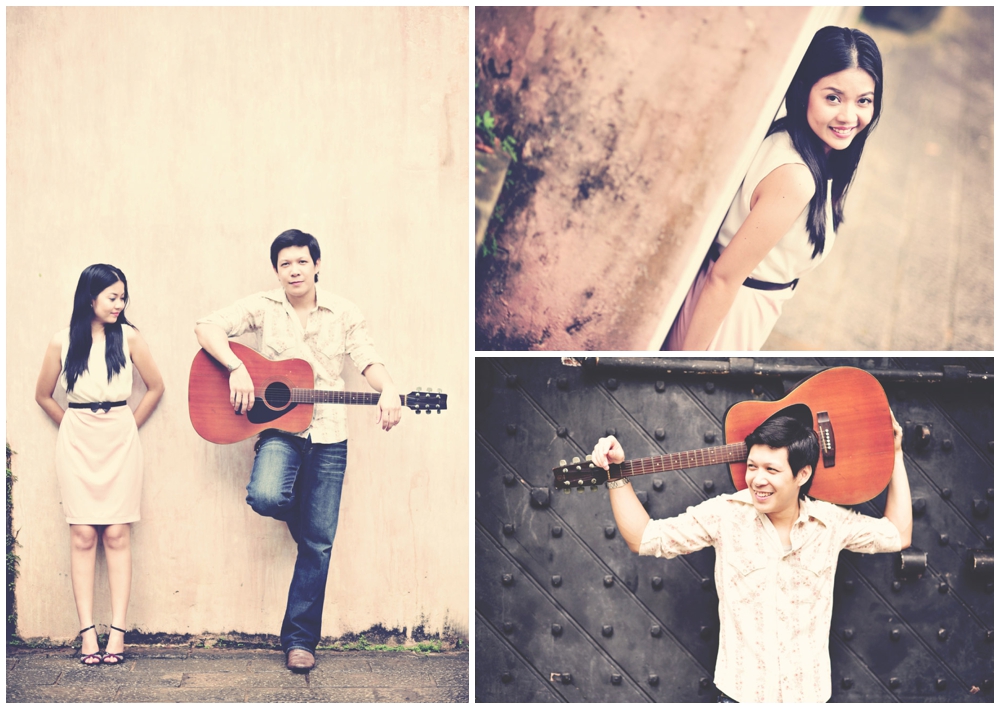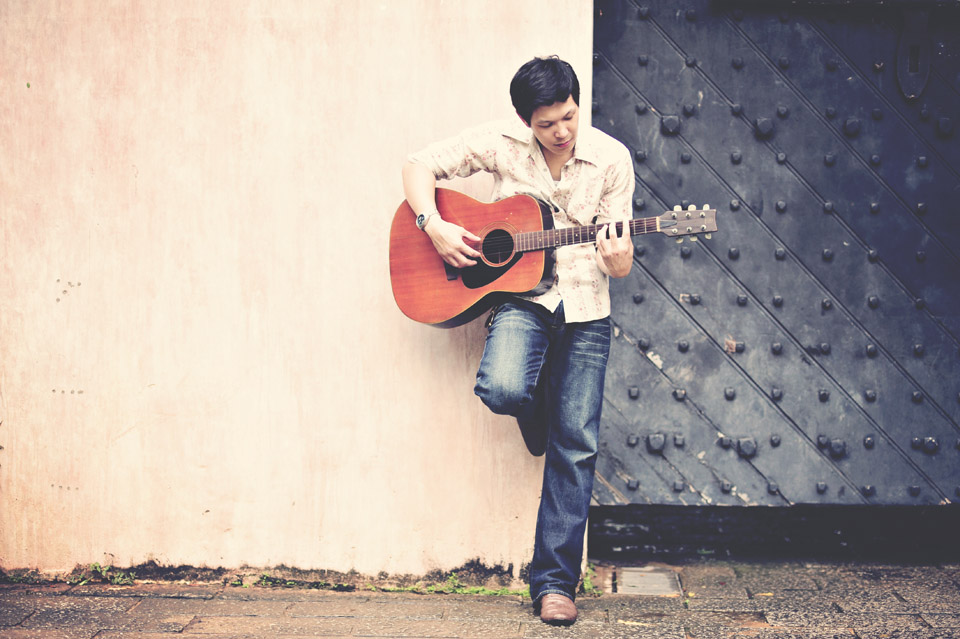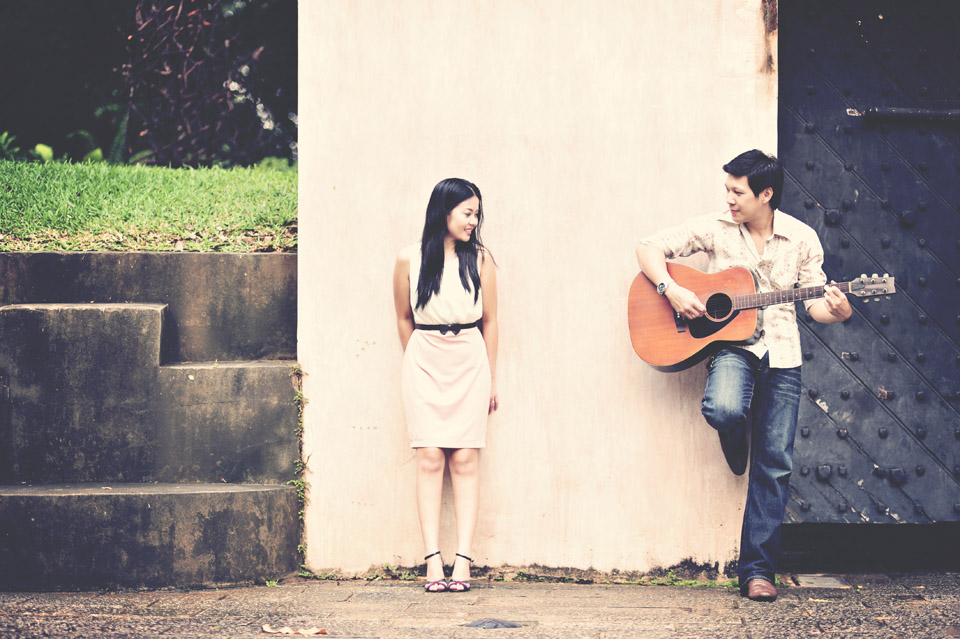 Off we went to another location — and met Mr Big Tree. Oh I love this amazing friendly tree. We've become best-friends that I've photographed another couple here too (and probably more!). =)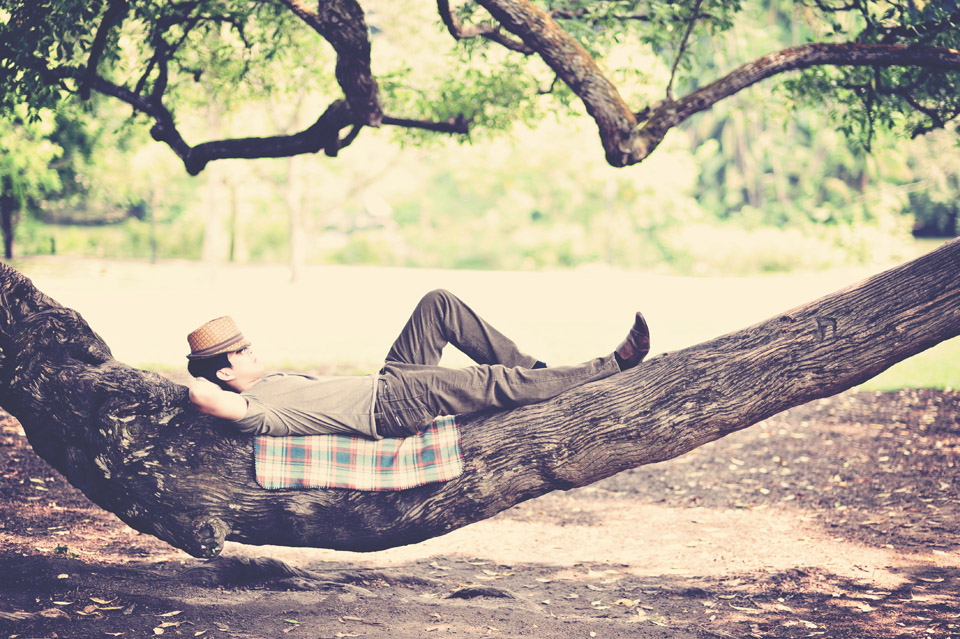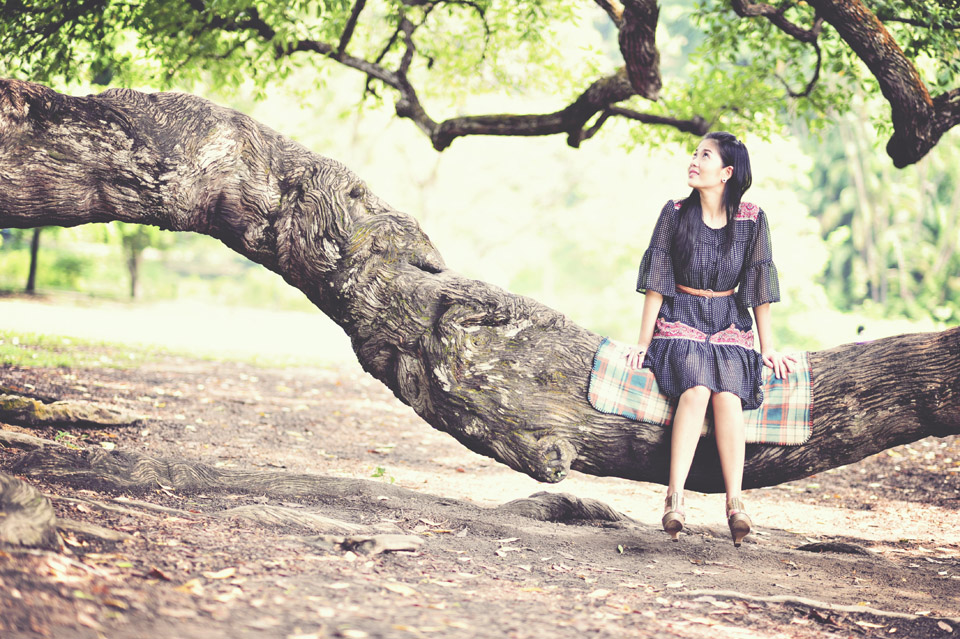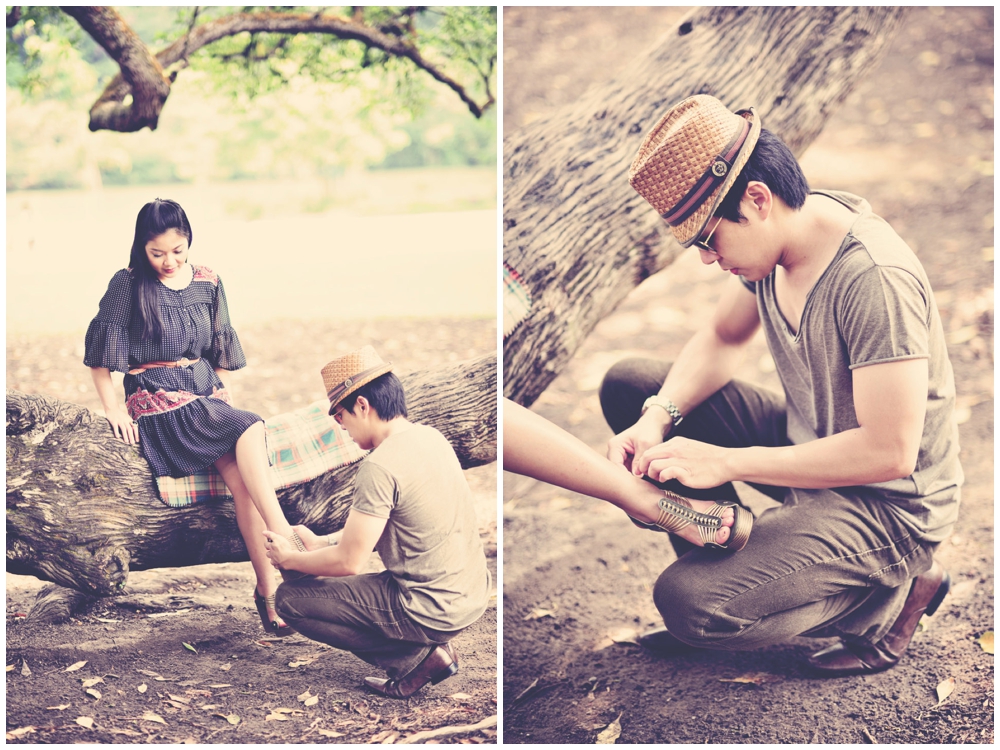 Both are art lovers and love film & lomography, too — yey!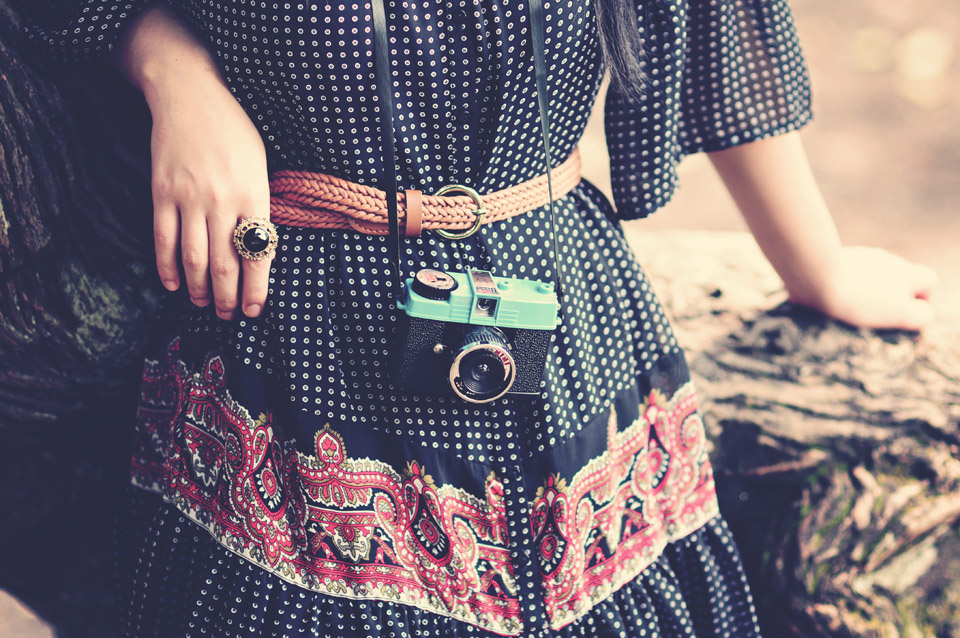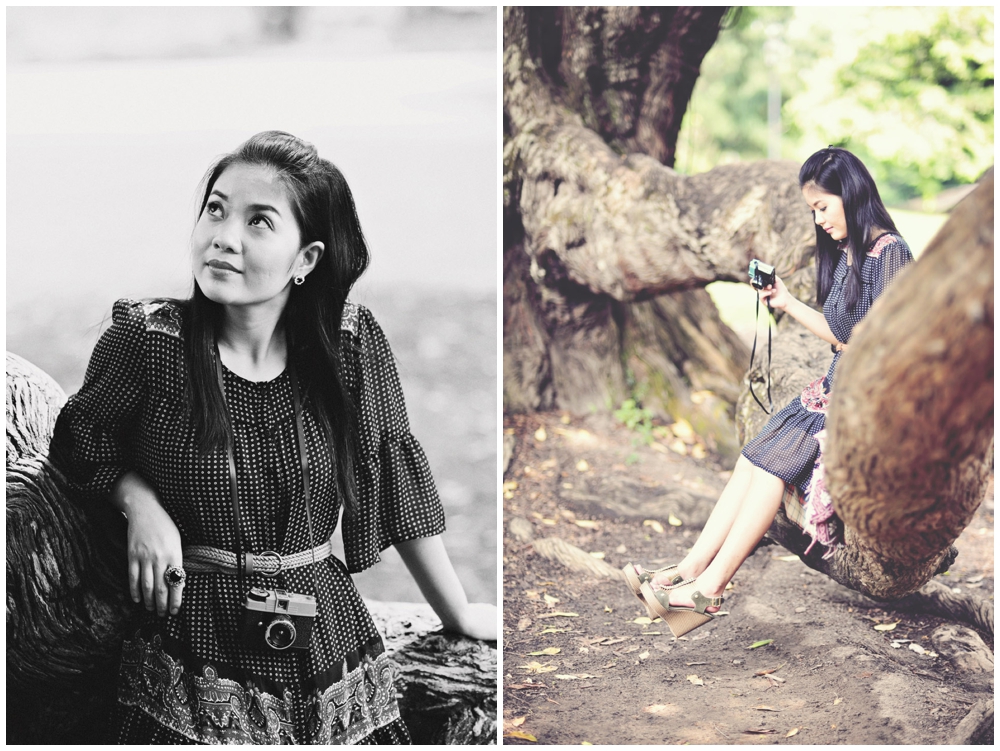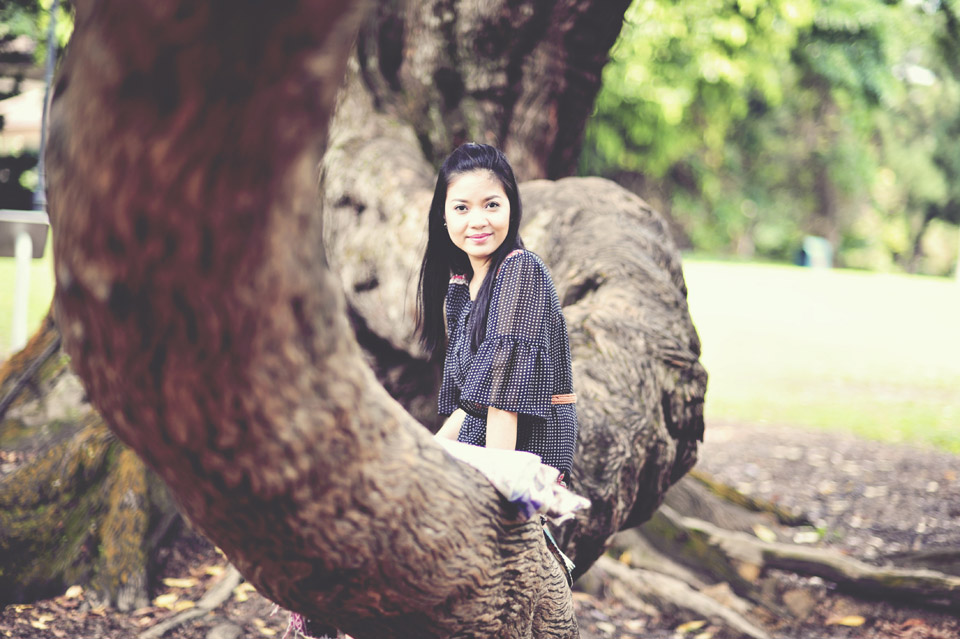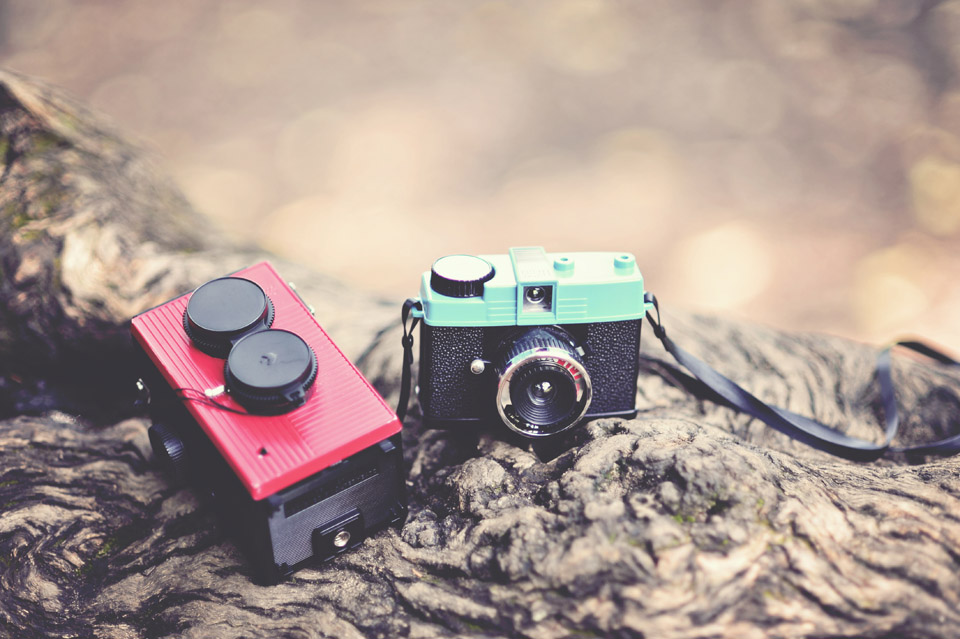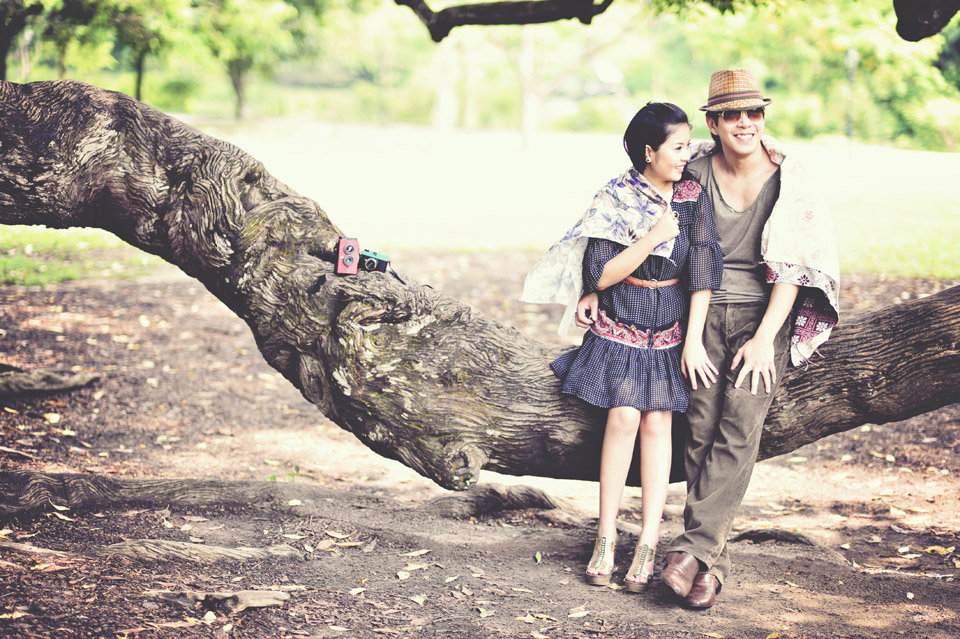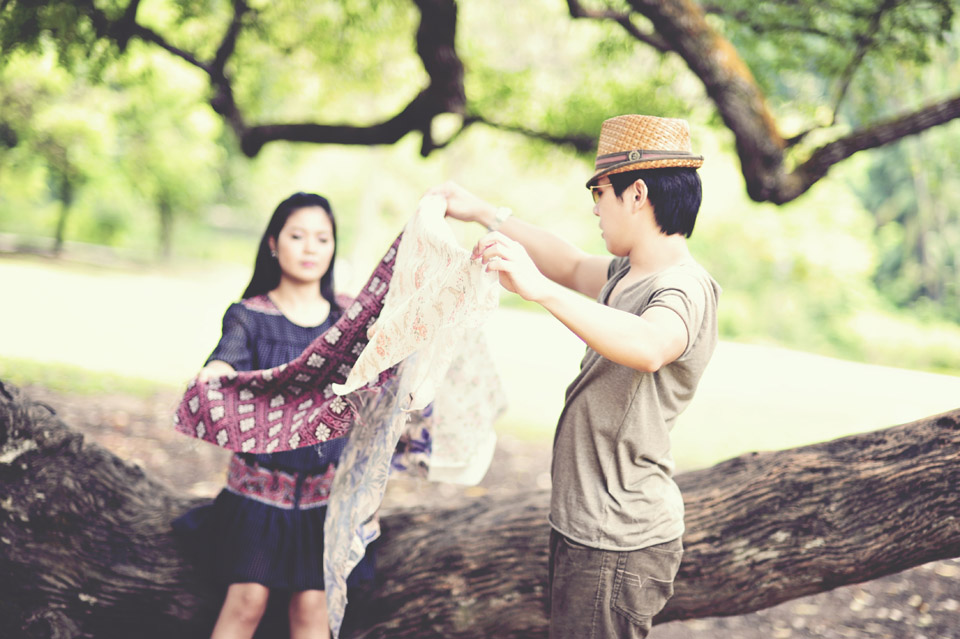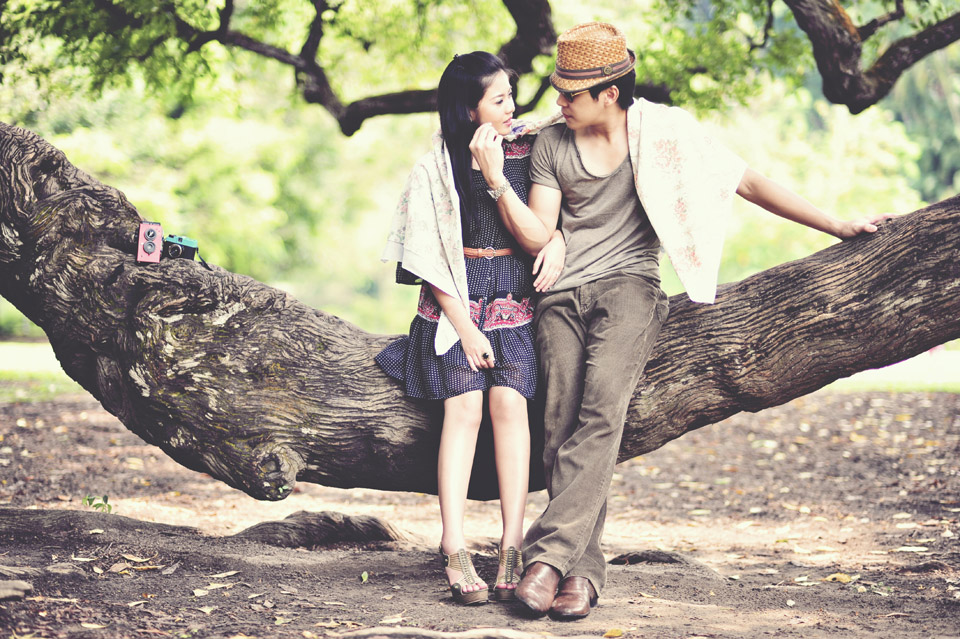 These two make me fall in love more with love. I can't blame you if you,too undeniably agree. 🙂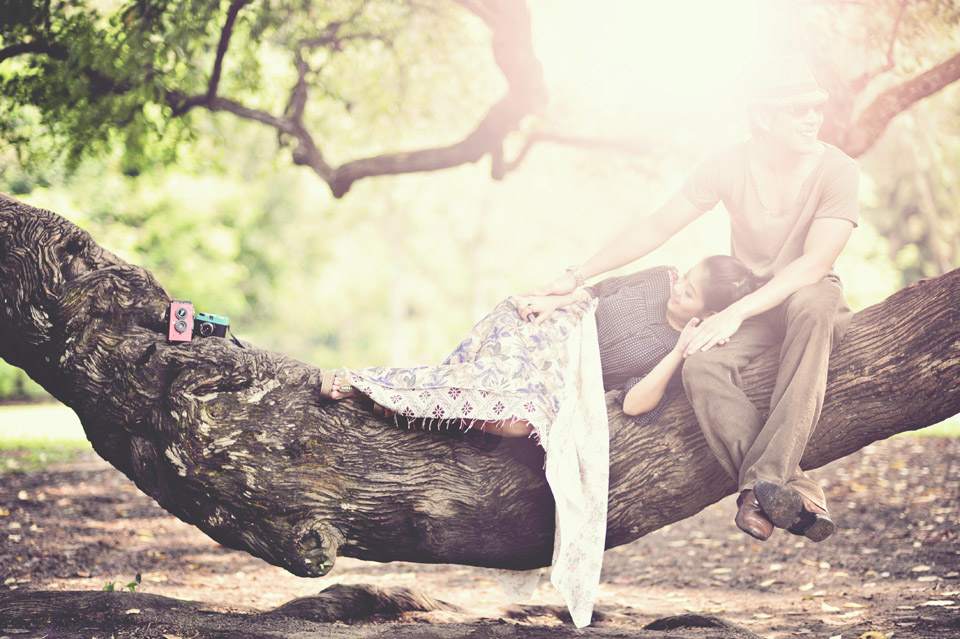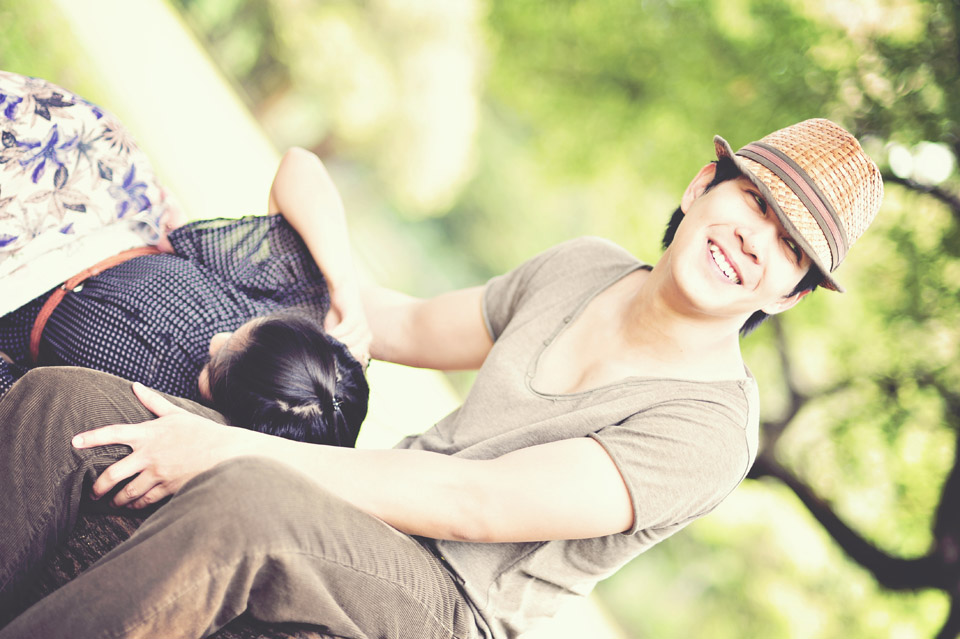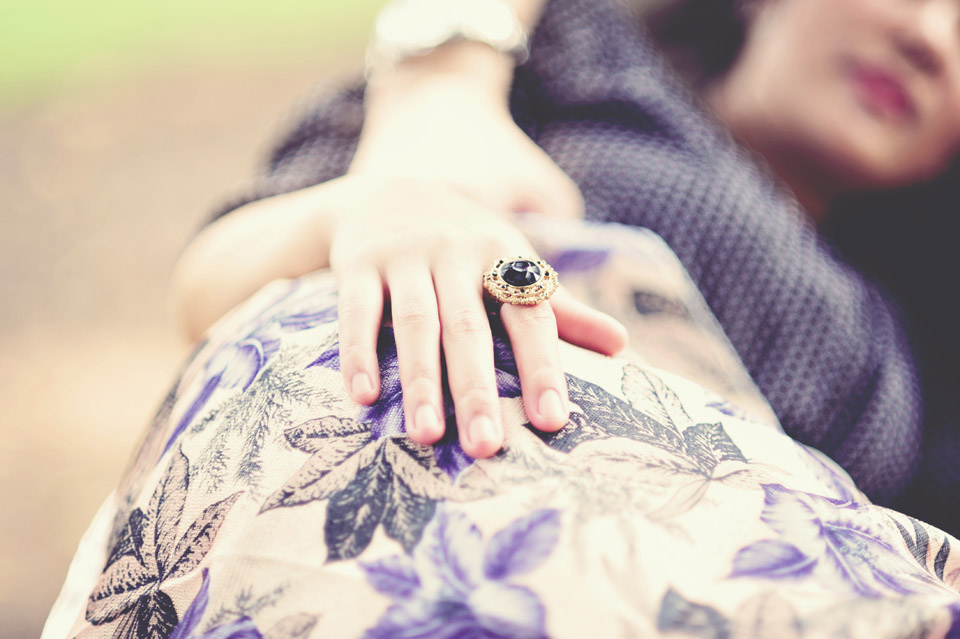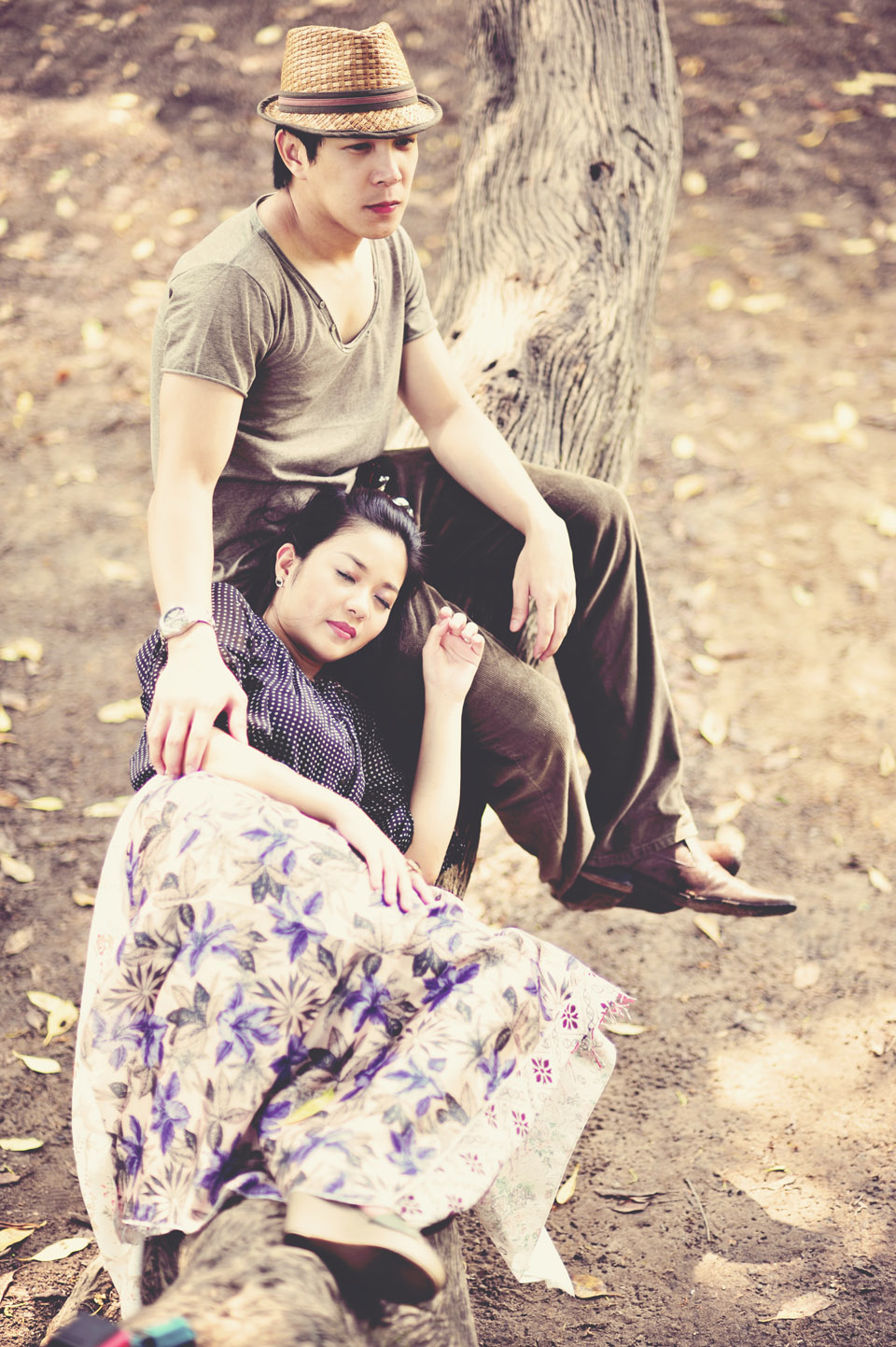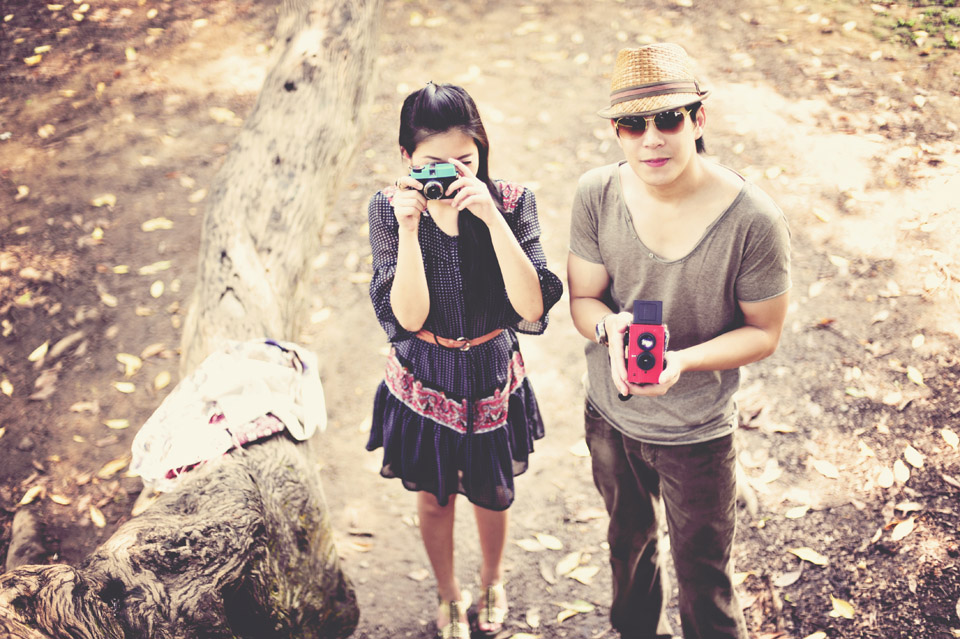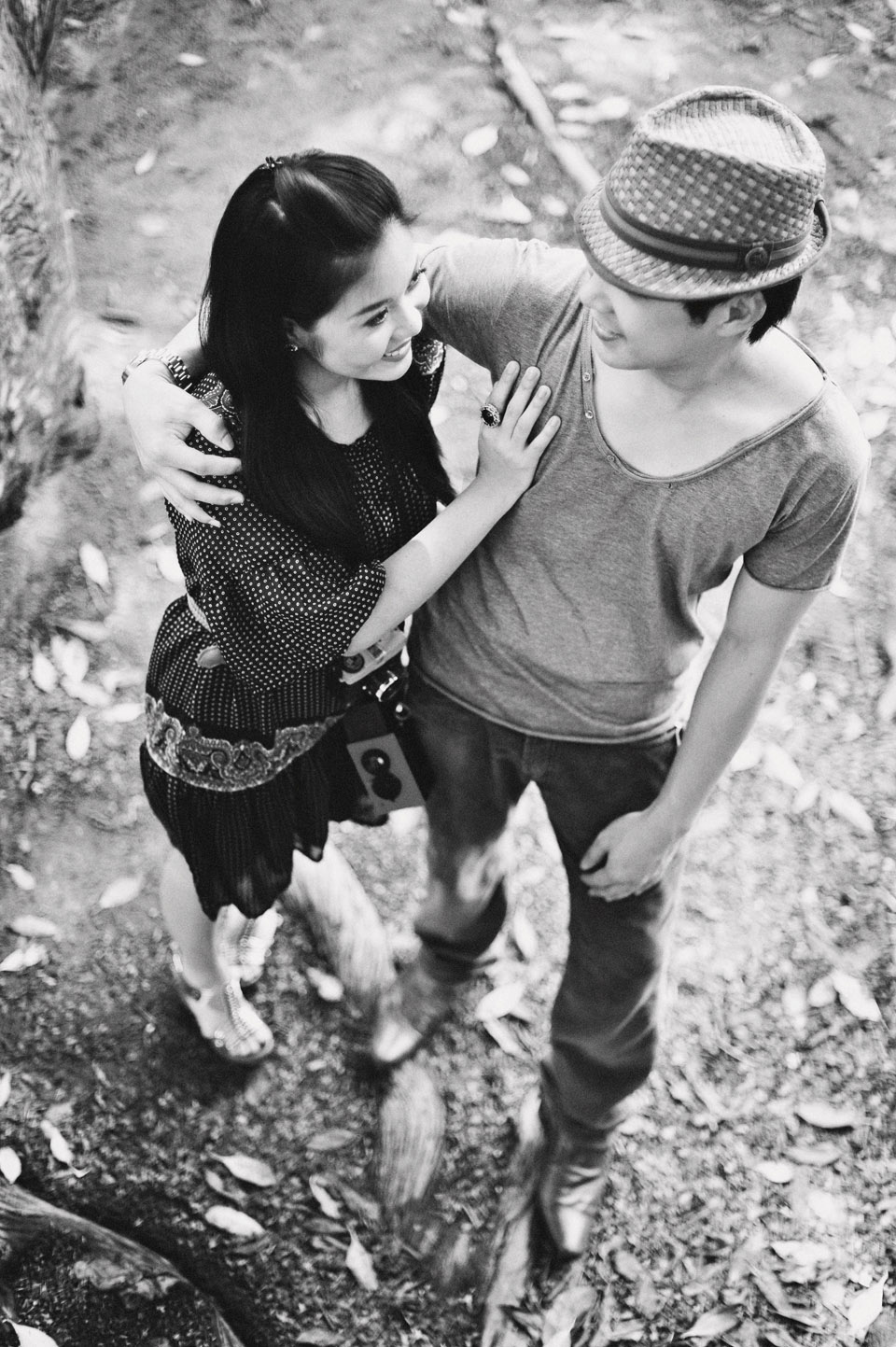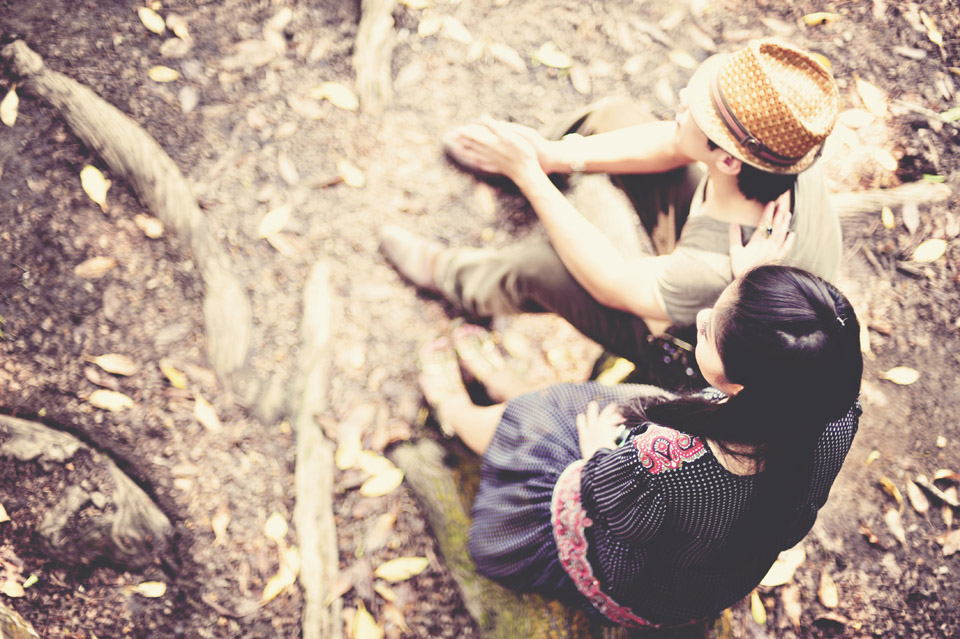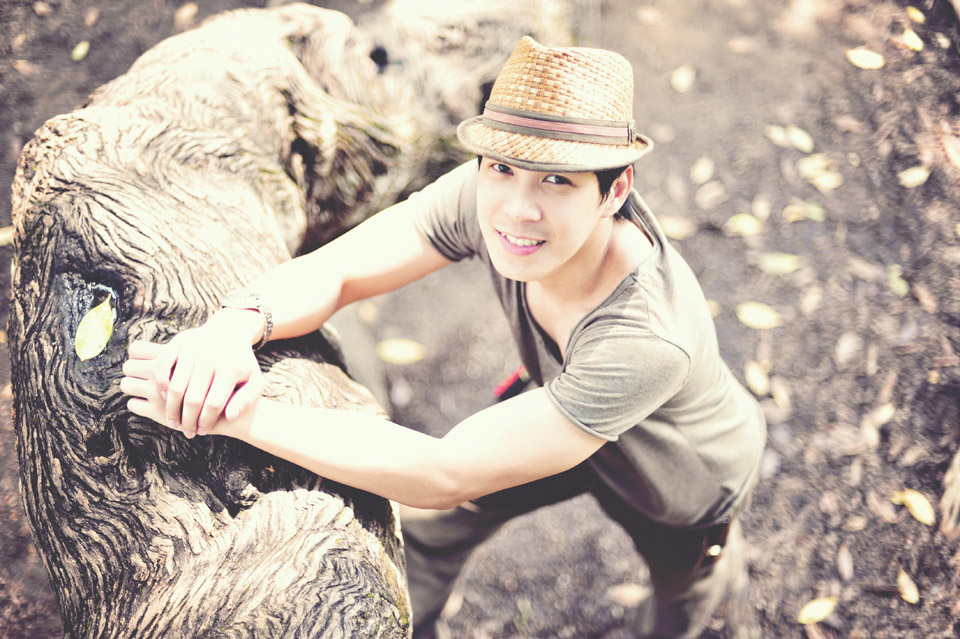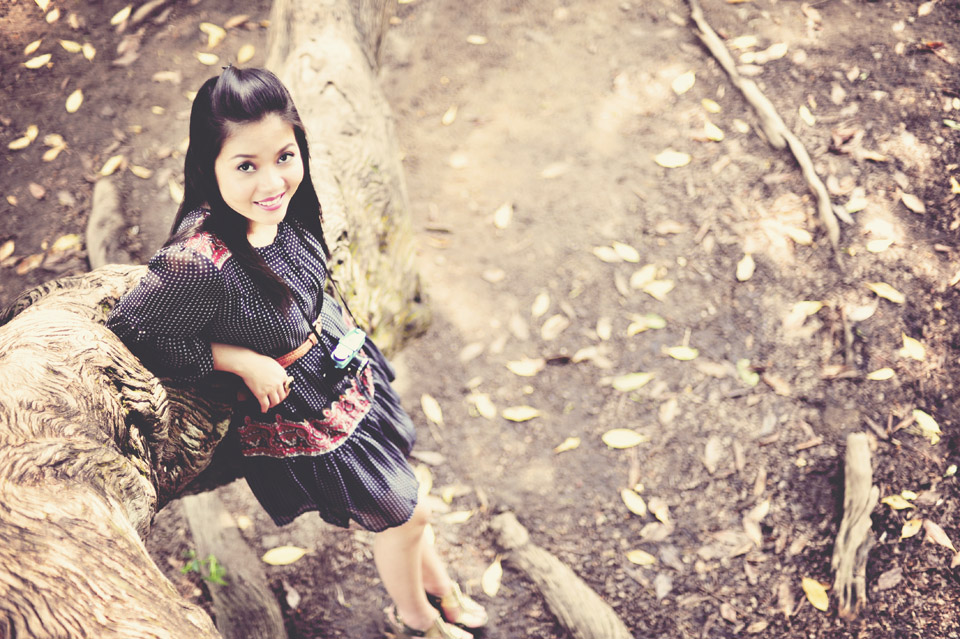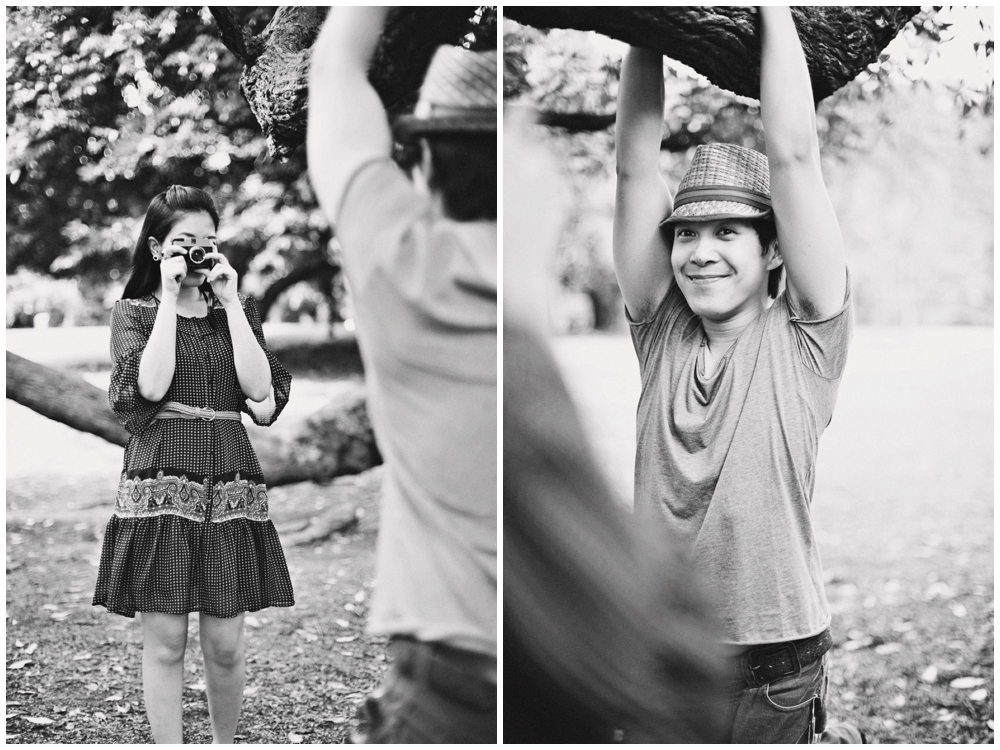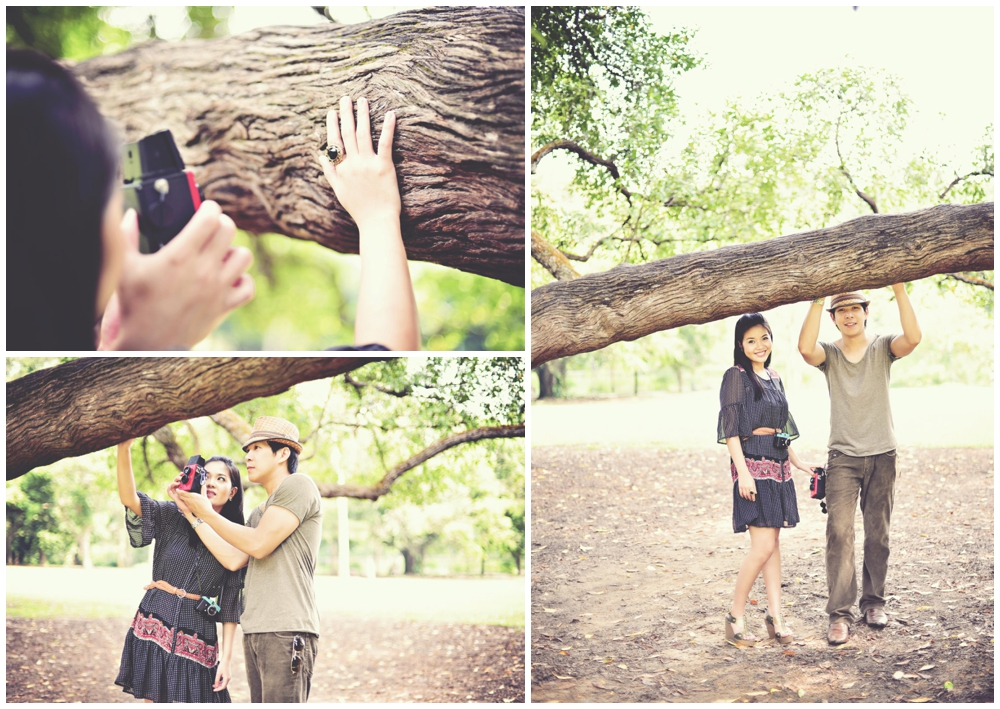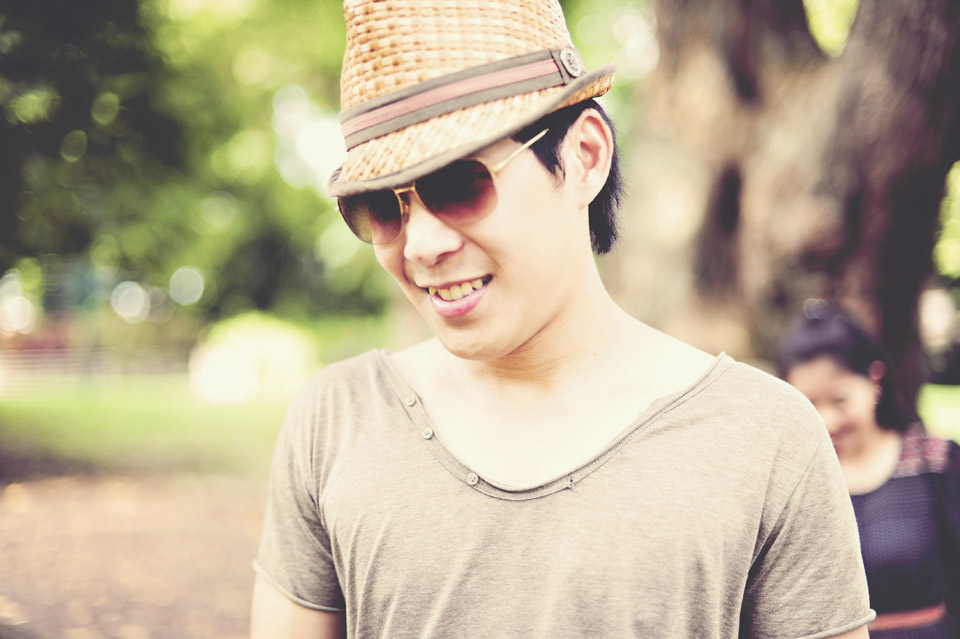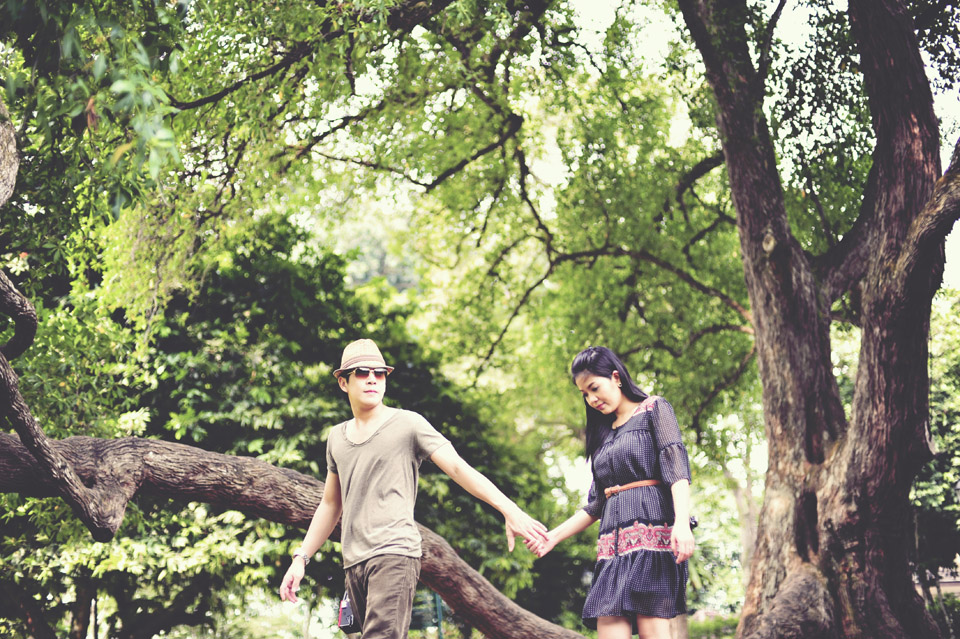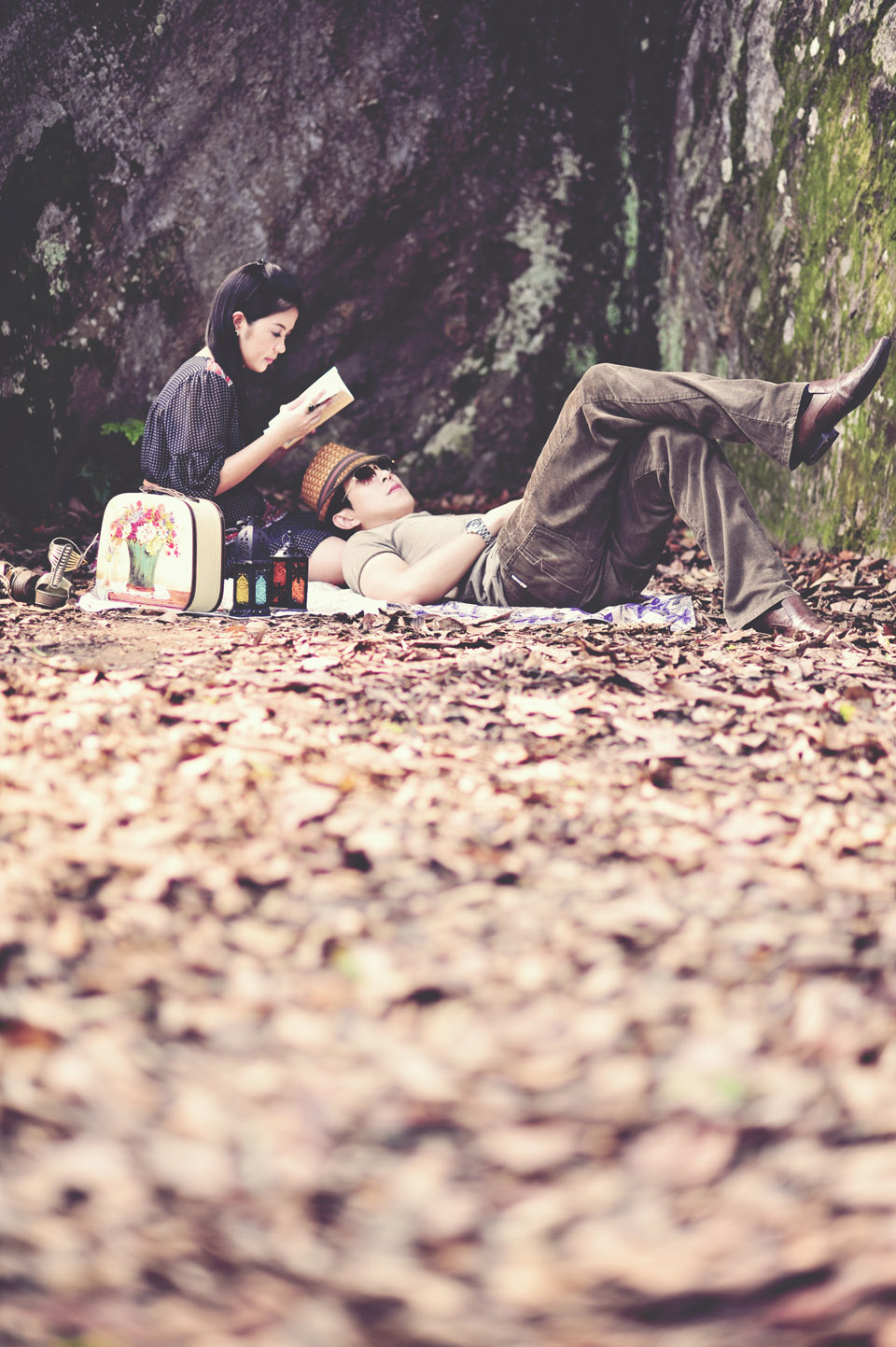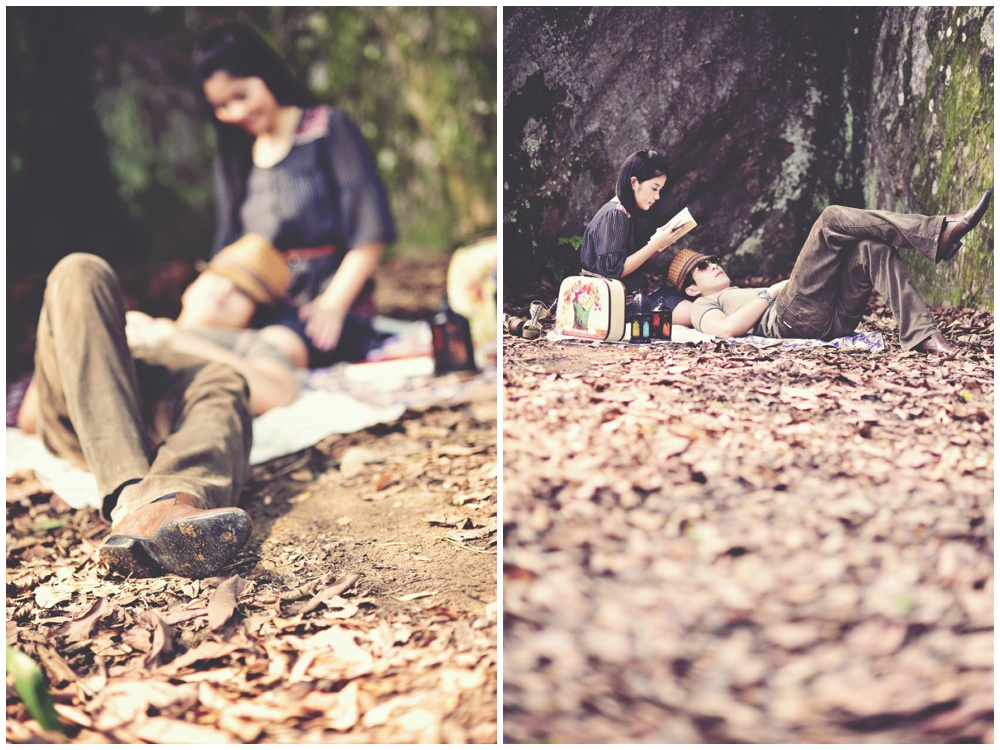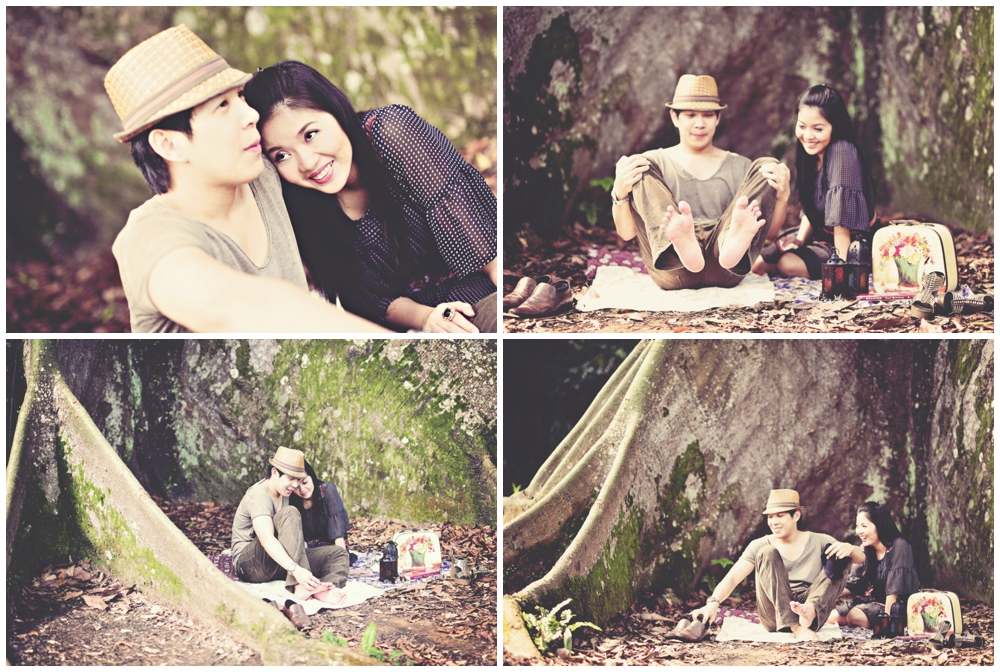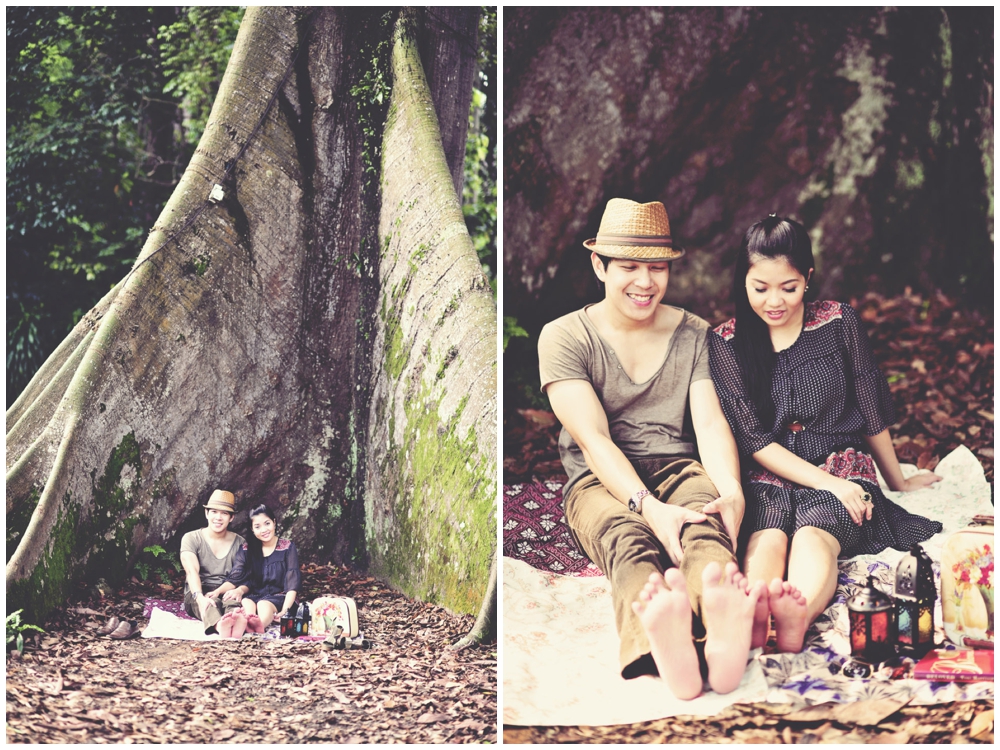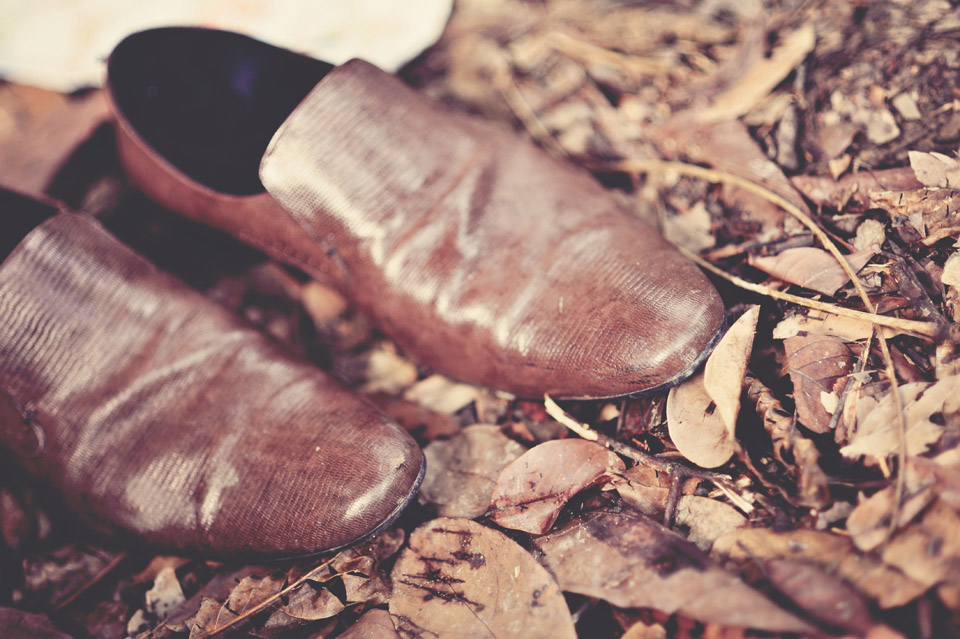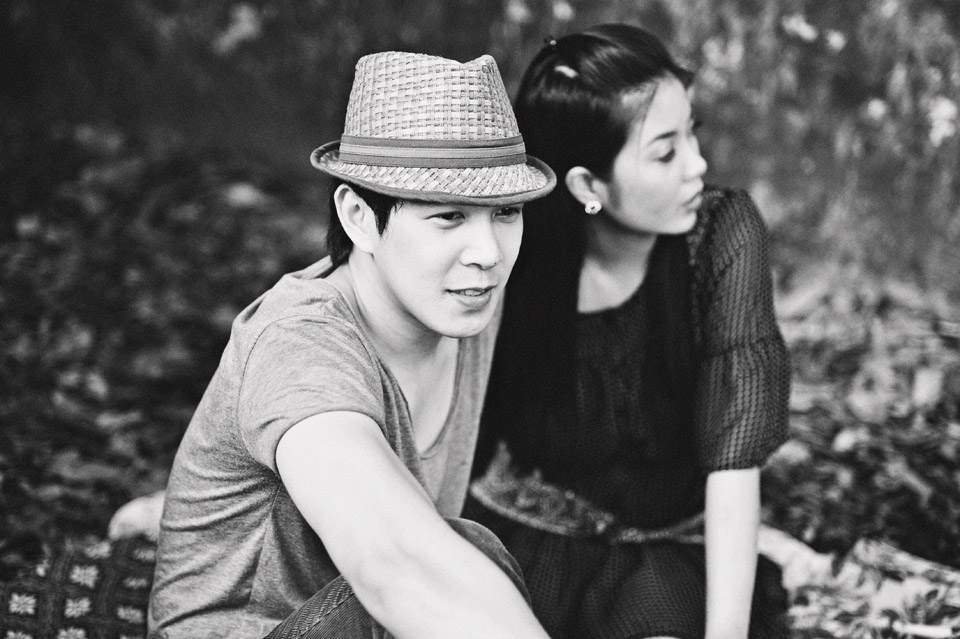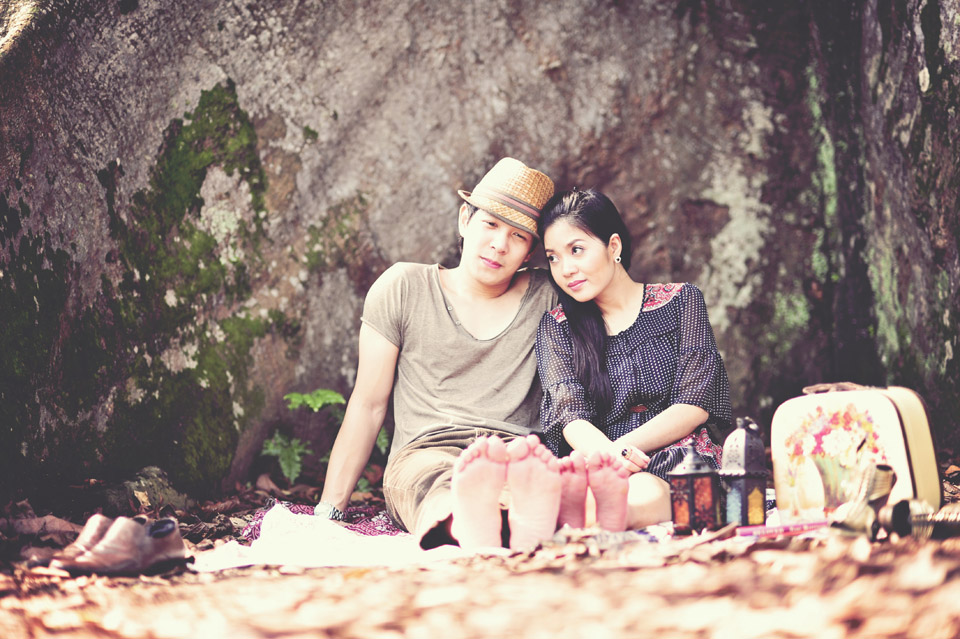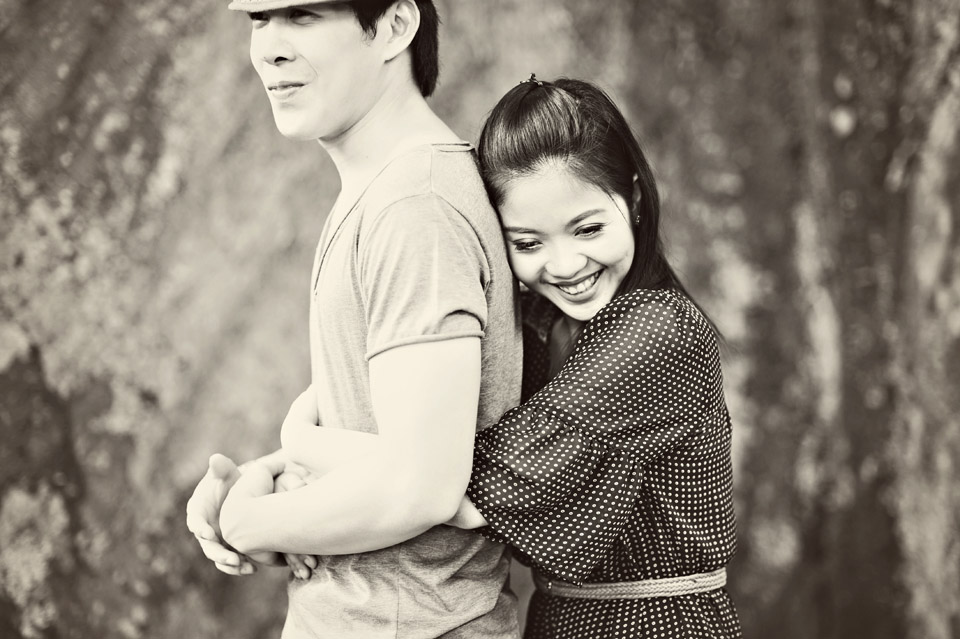 Some parts of this shoot were happily inspired through another lovely couple's engagement photographed by the really amazing Carissa and Andrew Gallo. Blue & Hazel really felt connected with the idea of it all so they shared the link to me and my jaws just dropped like that.
We found just the perfect tree to build their own little magical place. And I did my happy dance again. If my camera could even sing, it'll be in soprano! Really. =)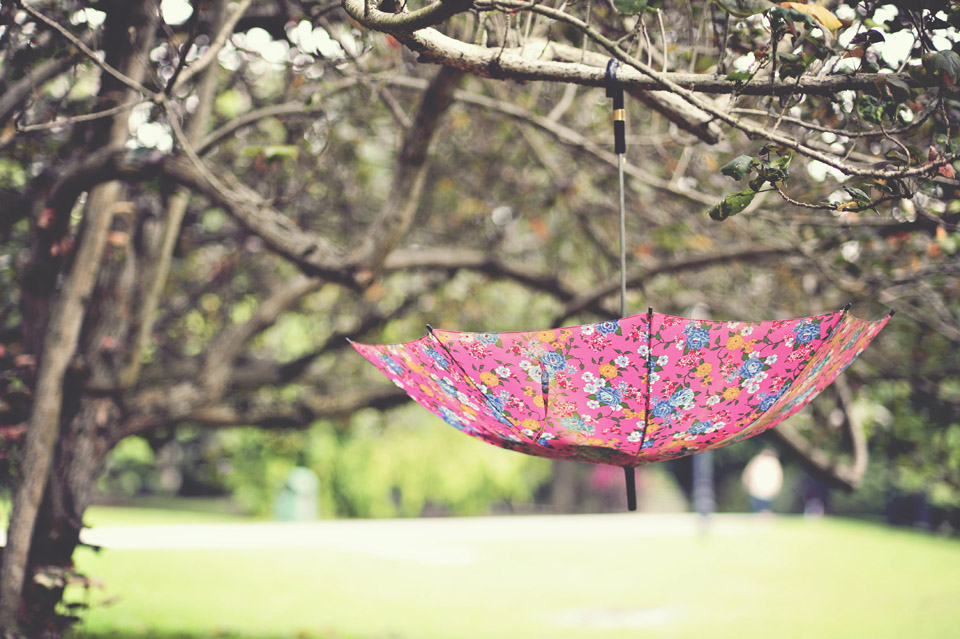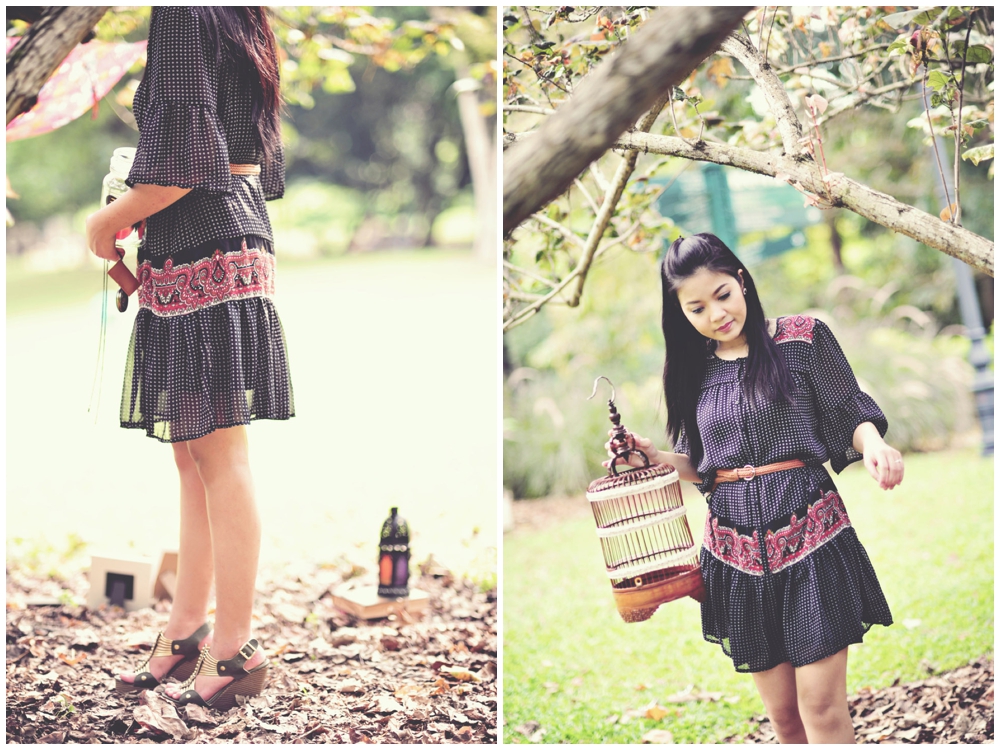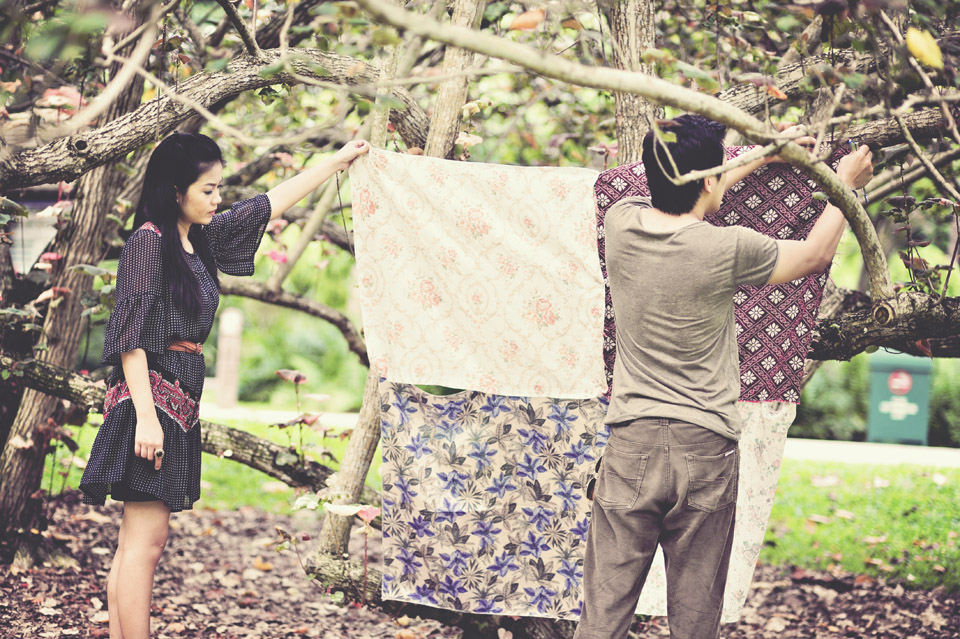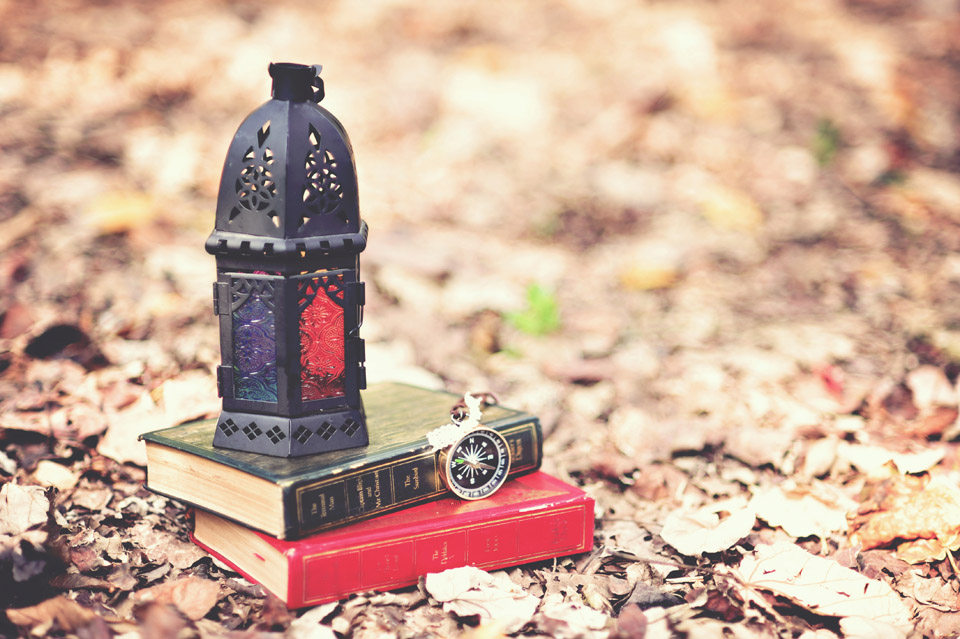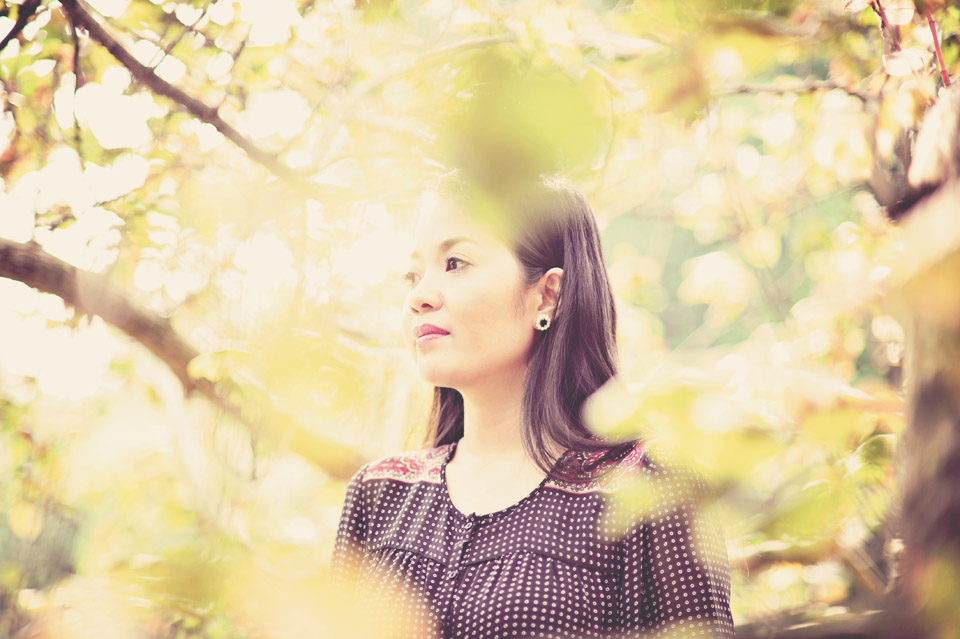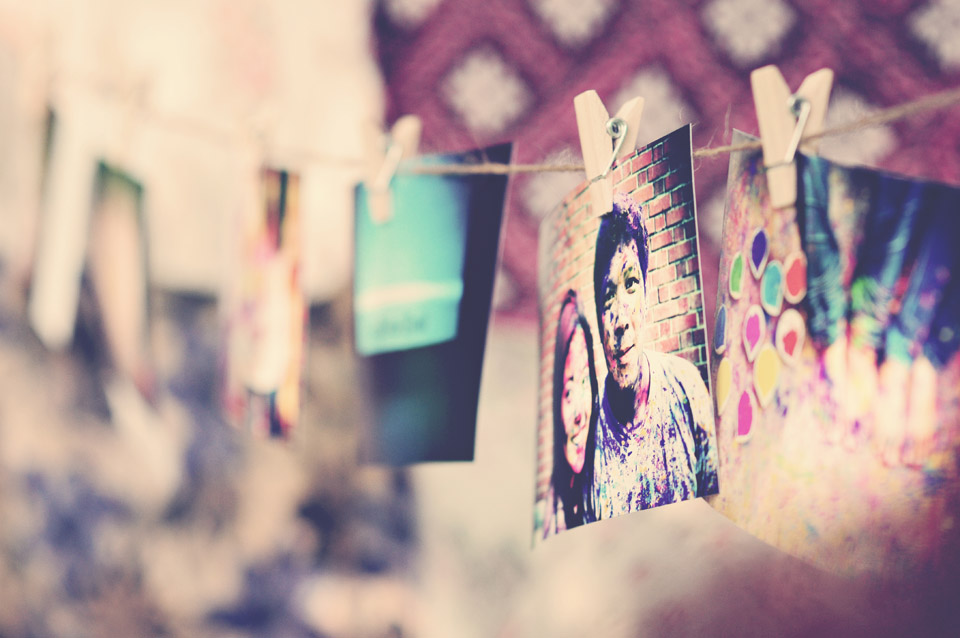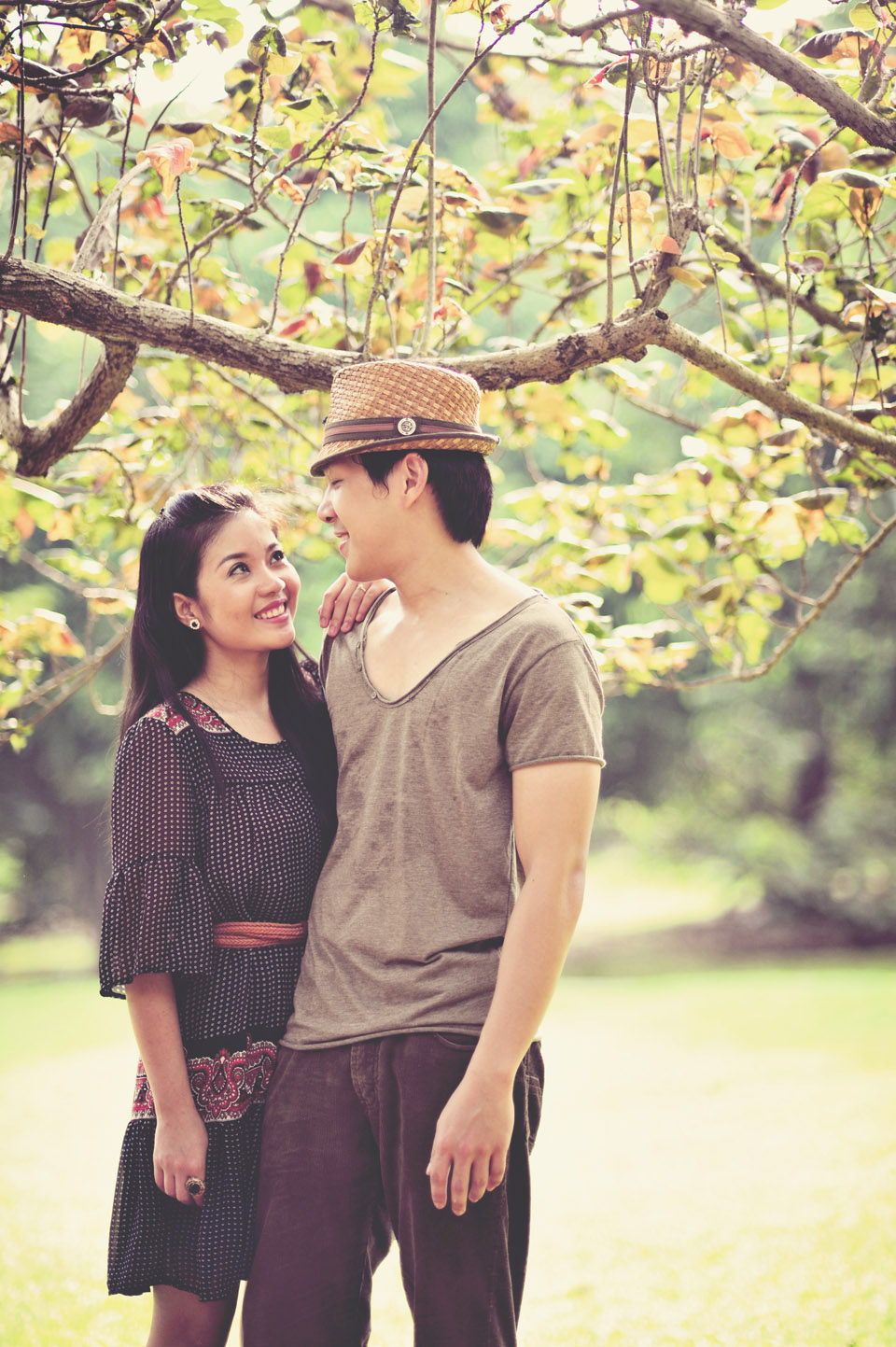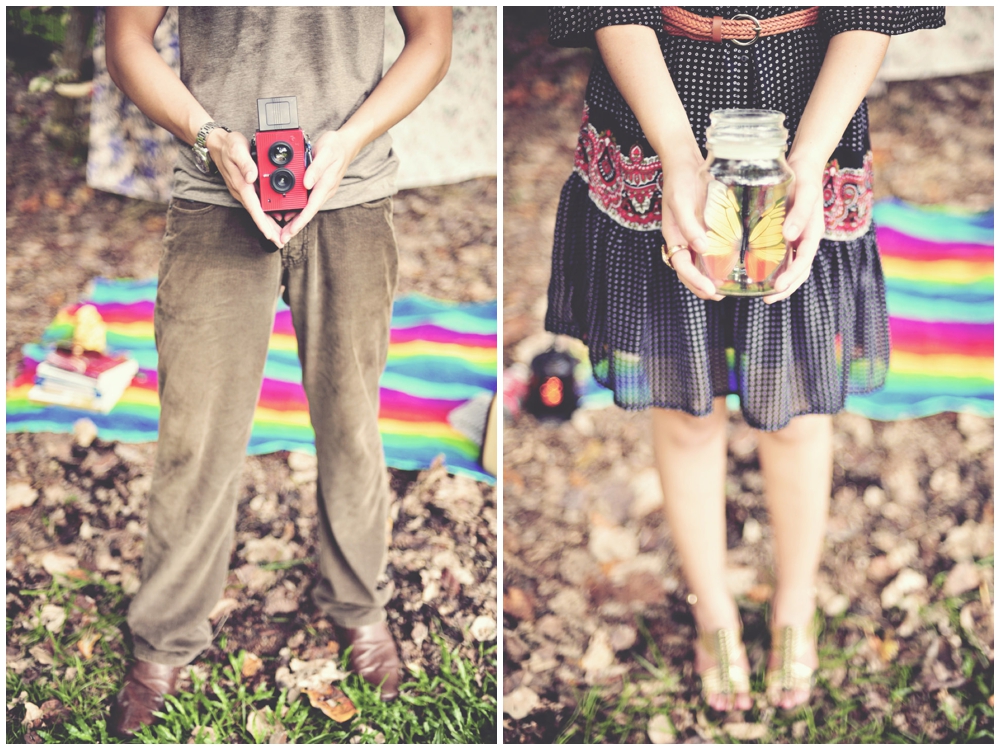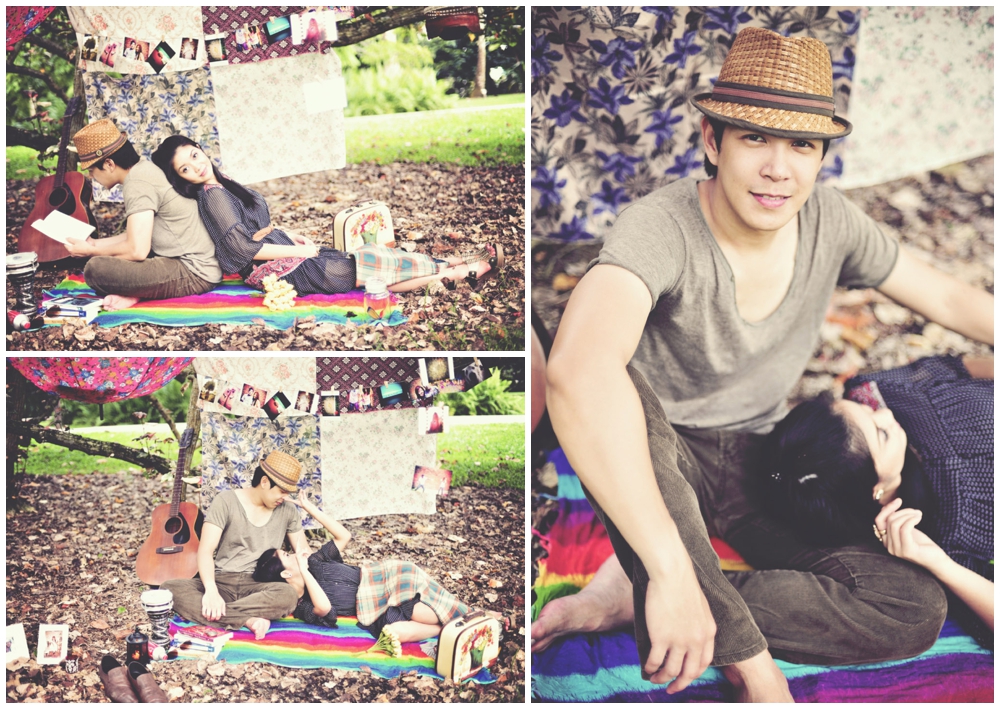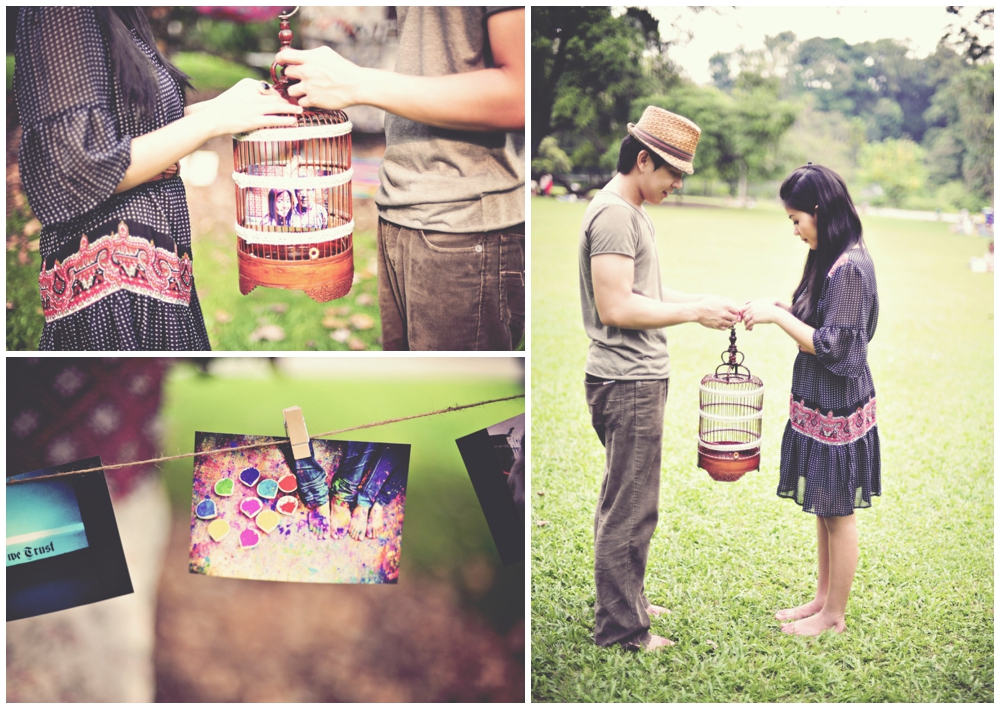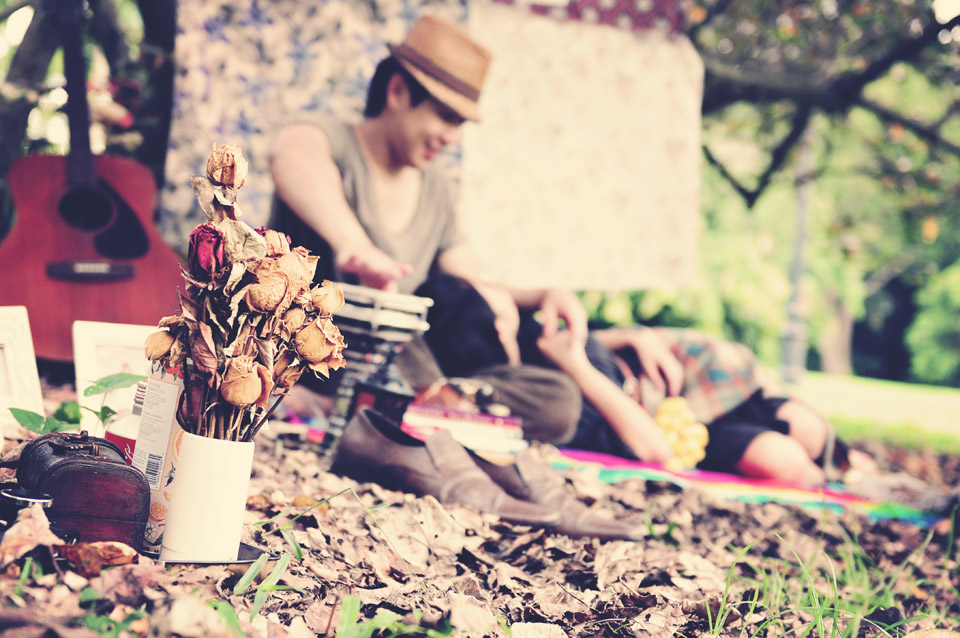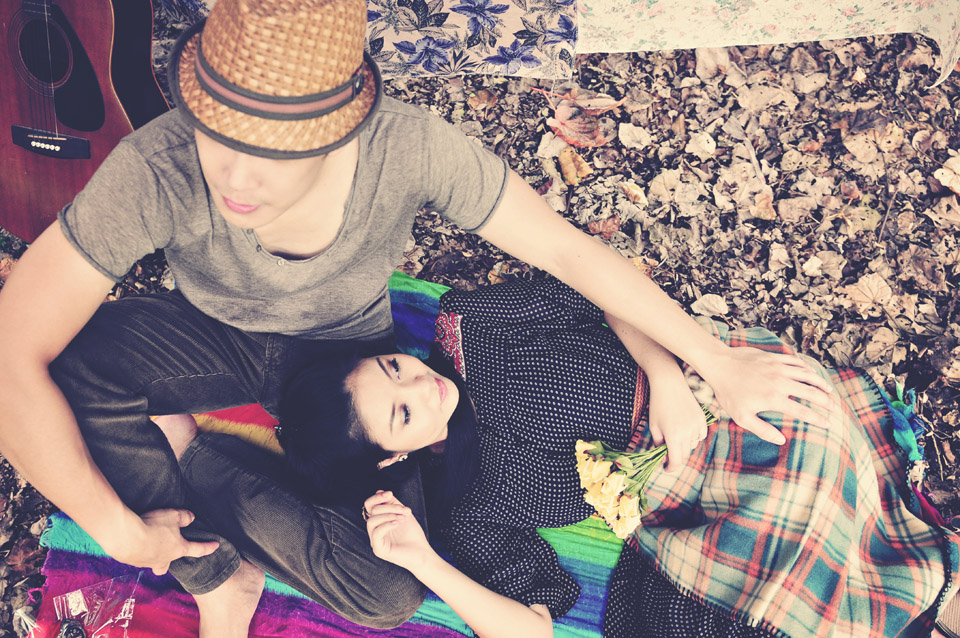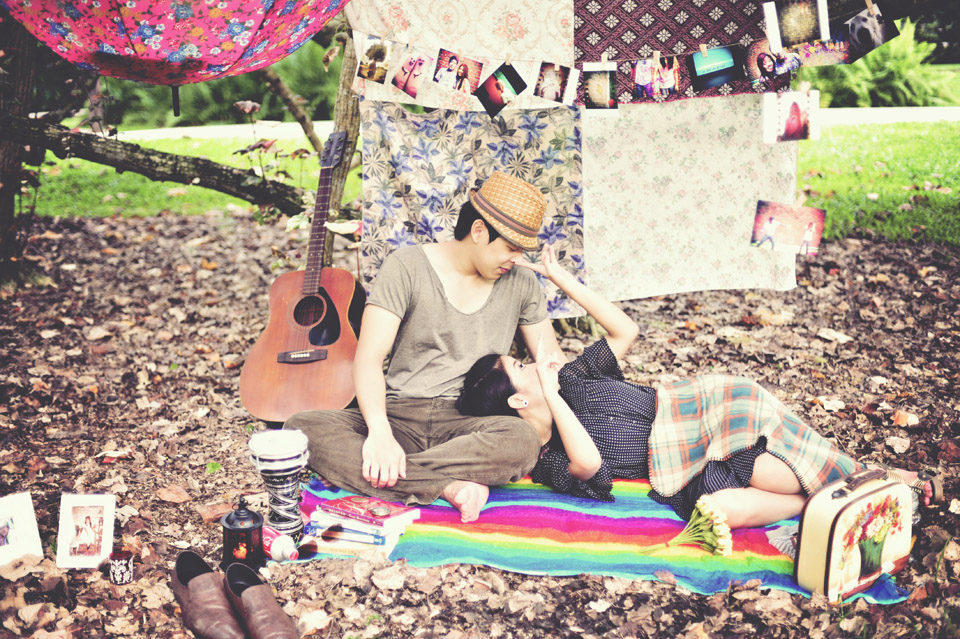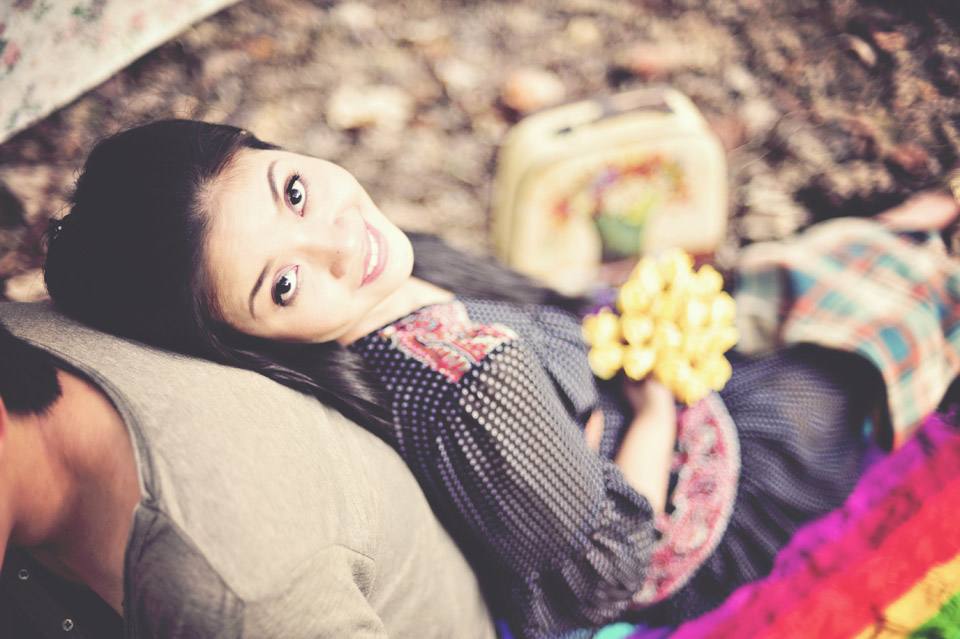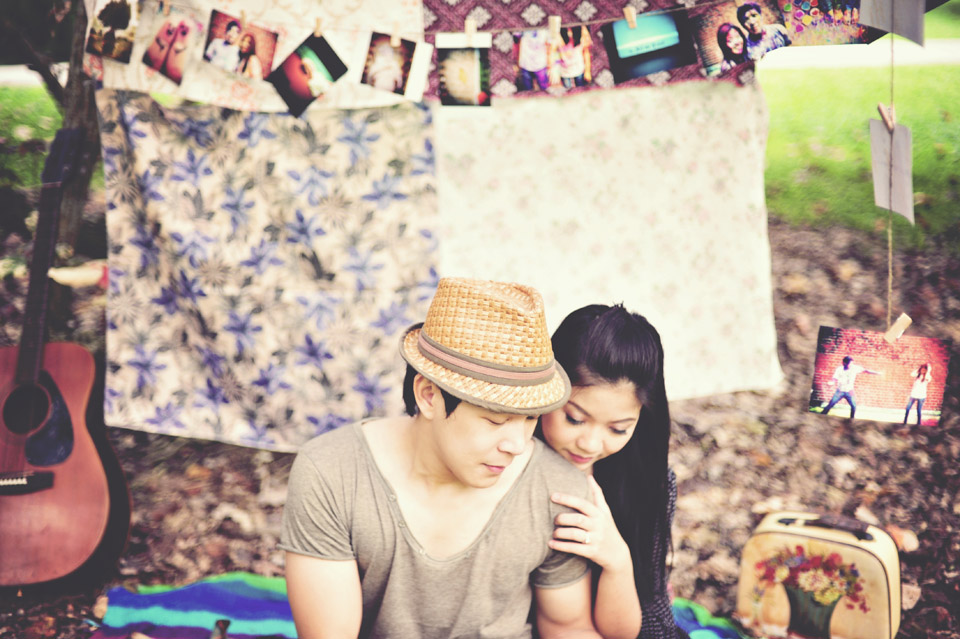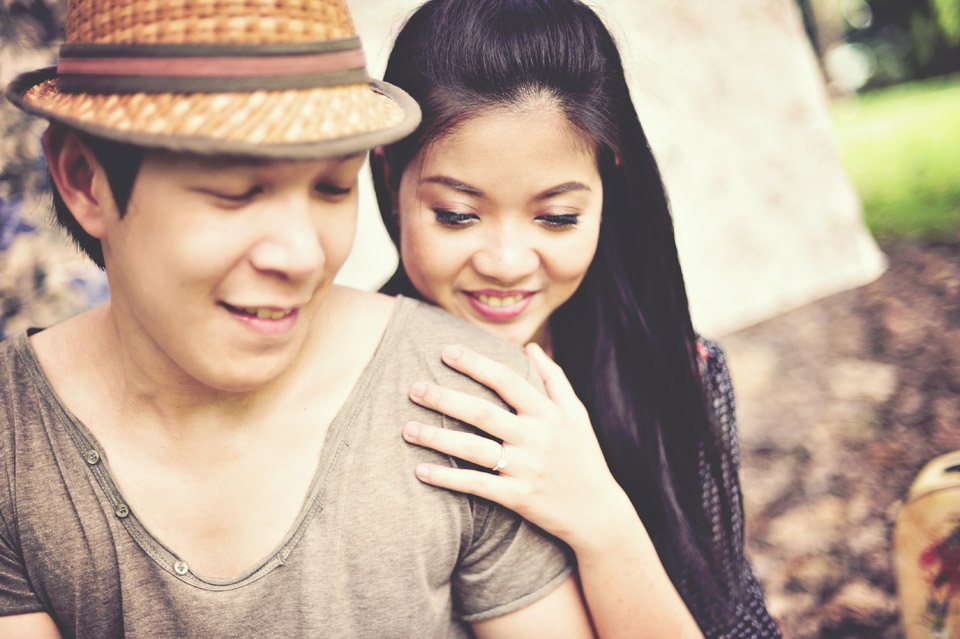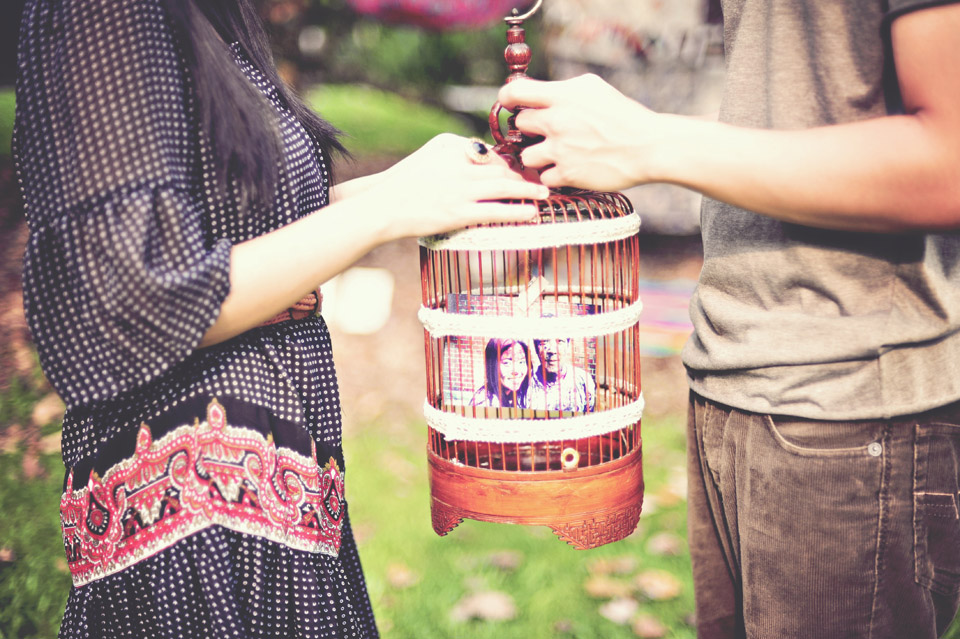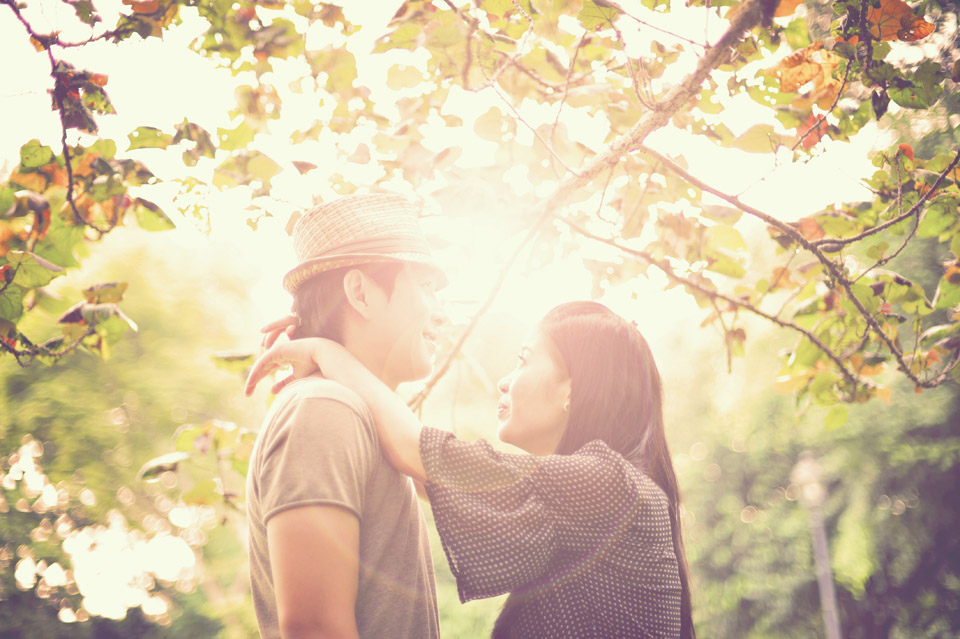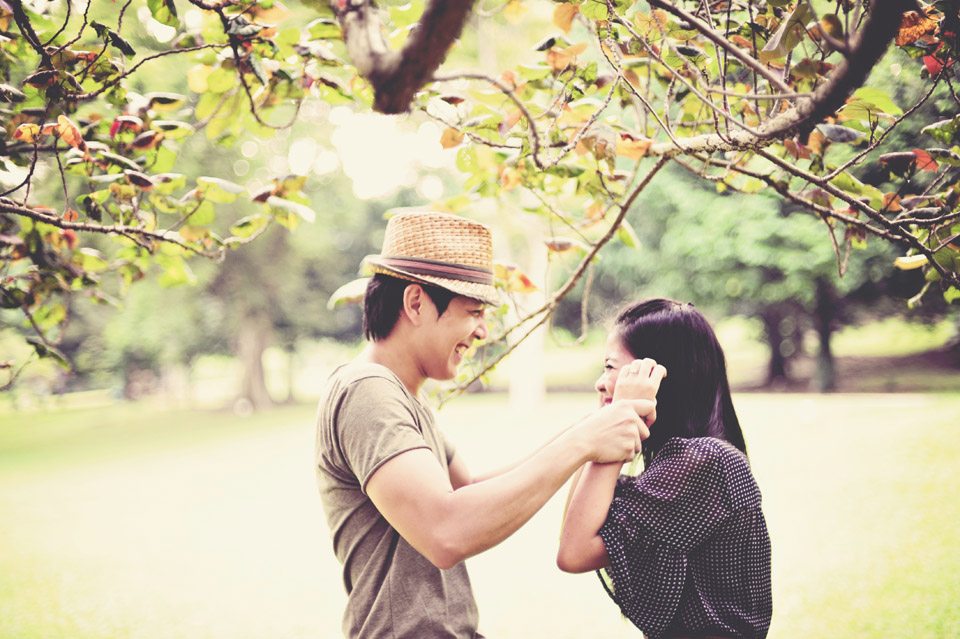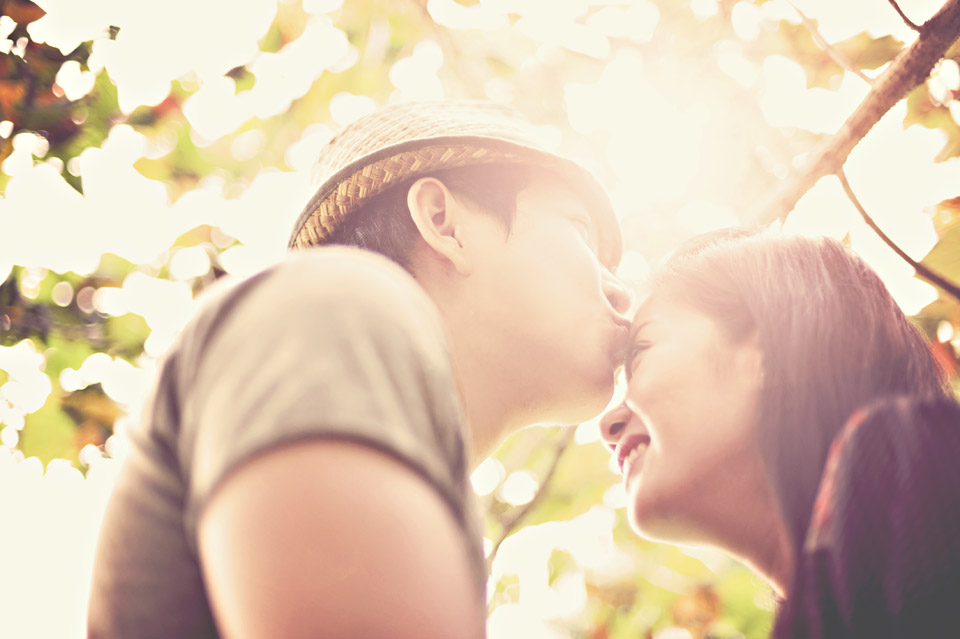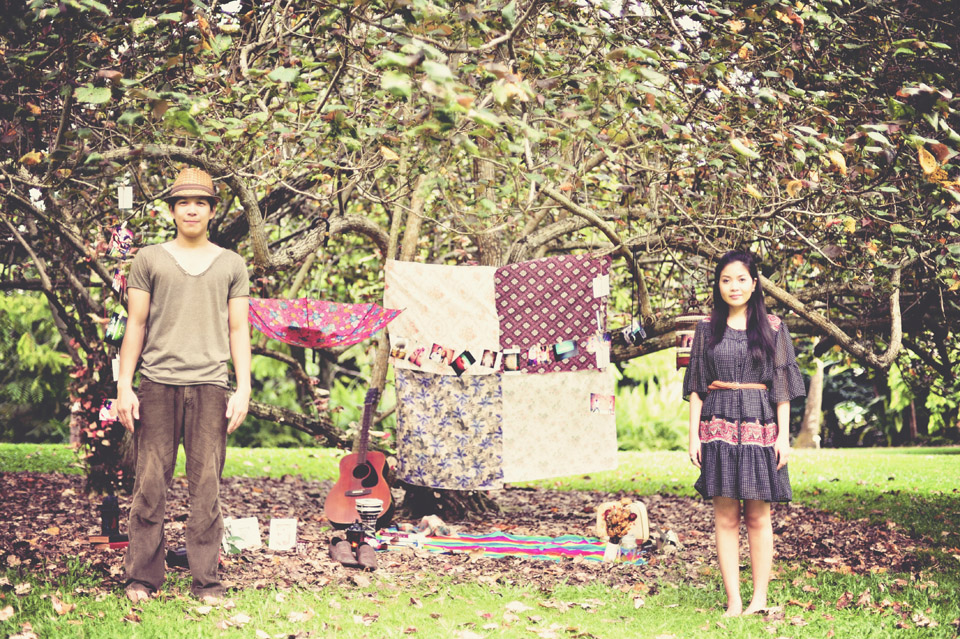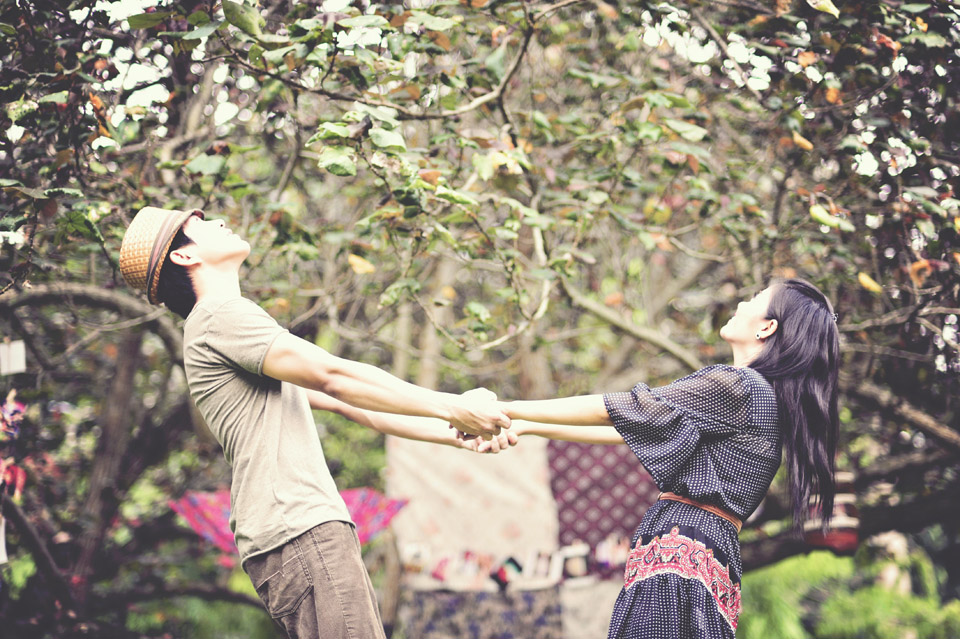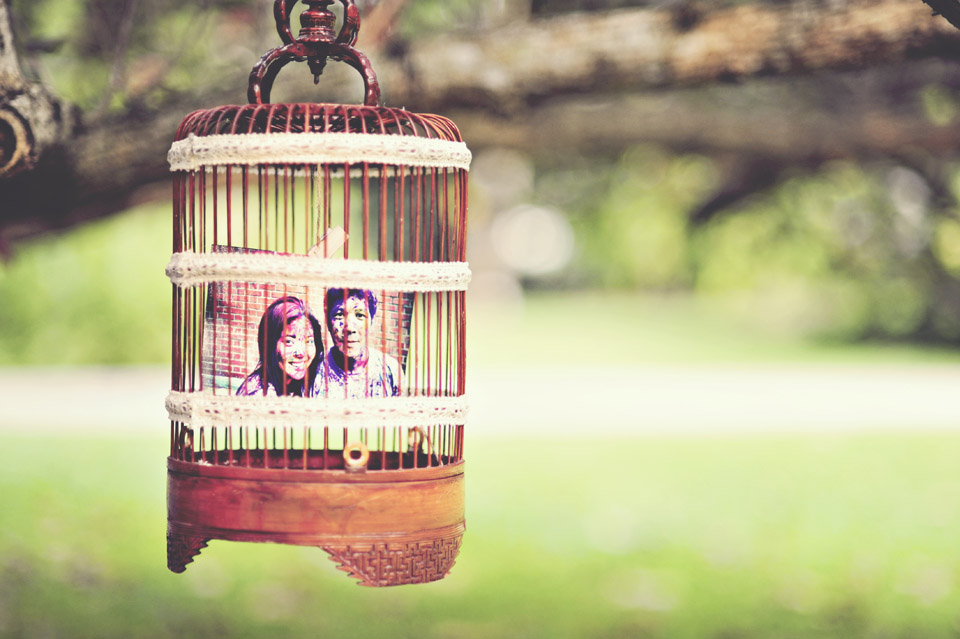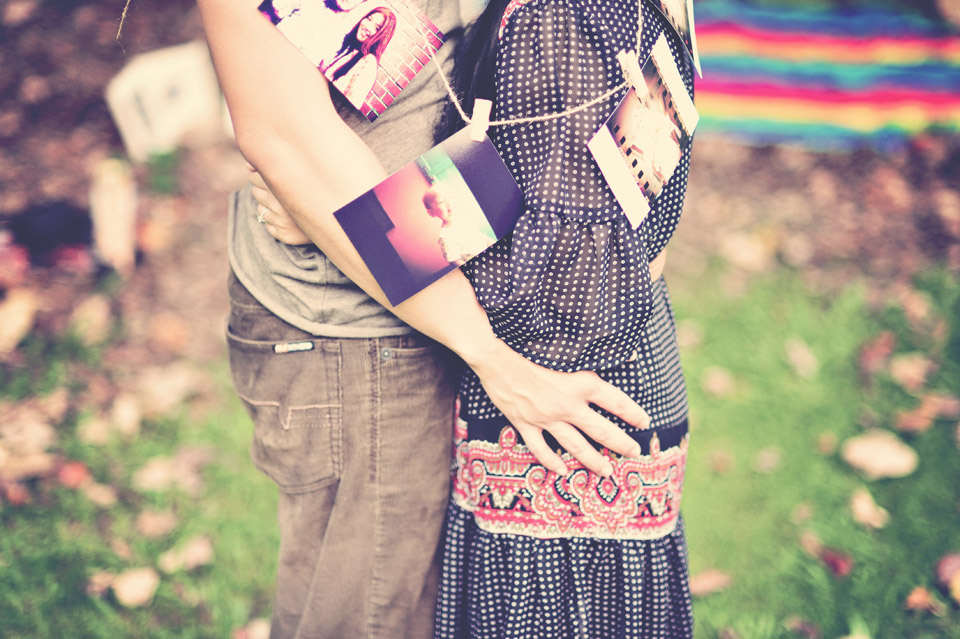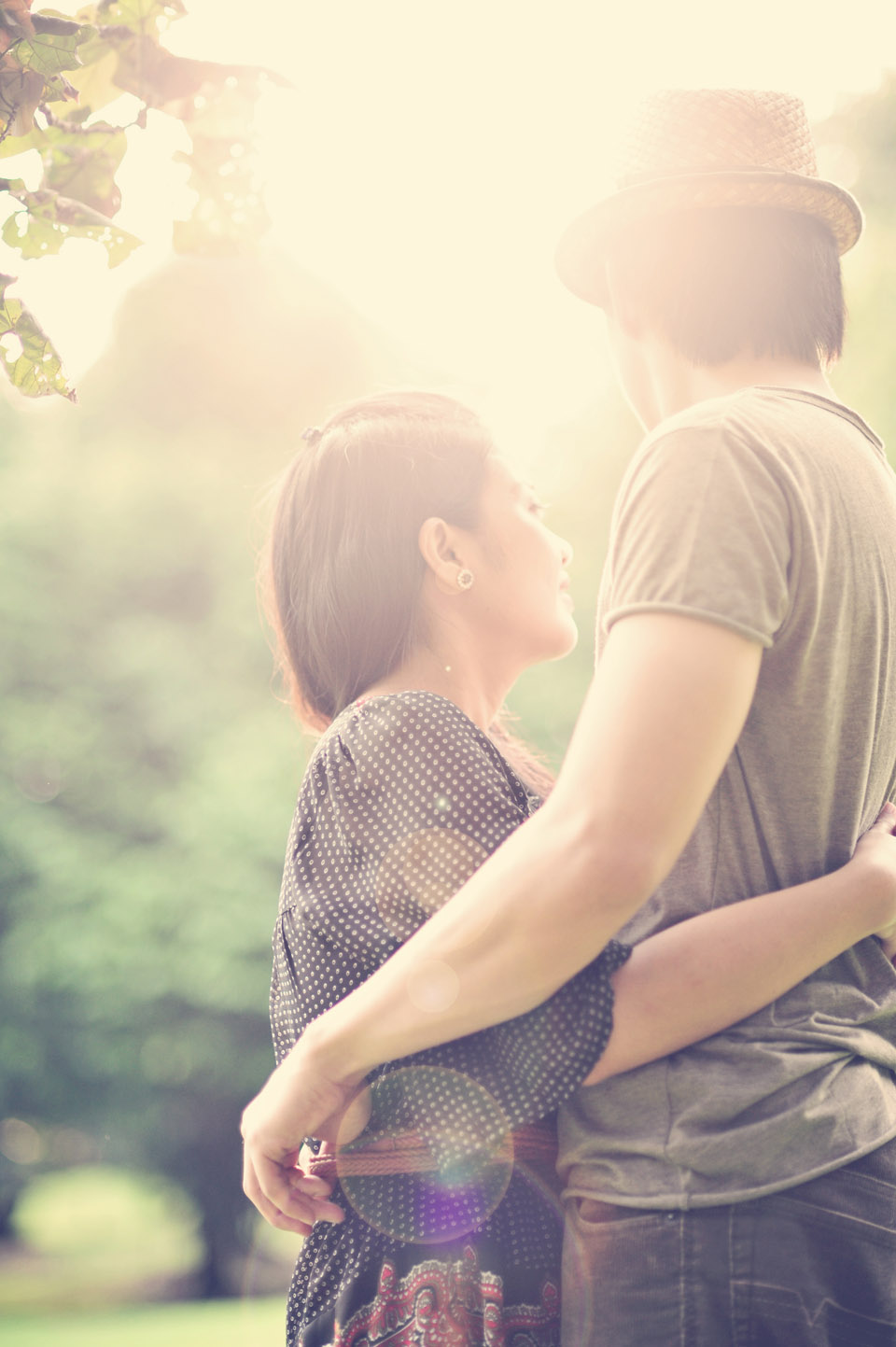 I simply couldn't wait for Blue & Hazel to get happily married in 2012! And I wish you both every bit of sunshine of happiness the world has to offer in your exciting married life soon! =)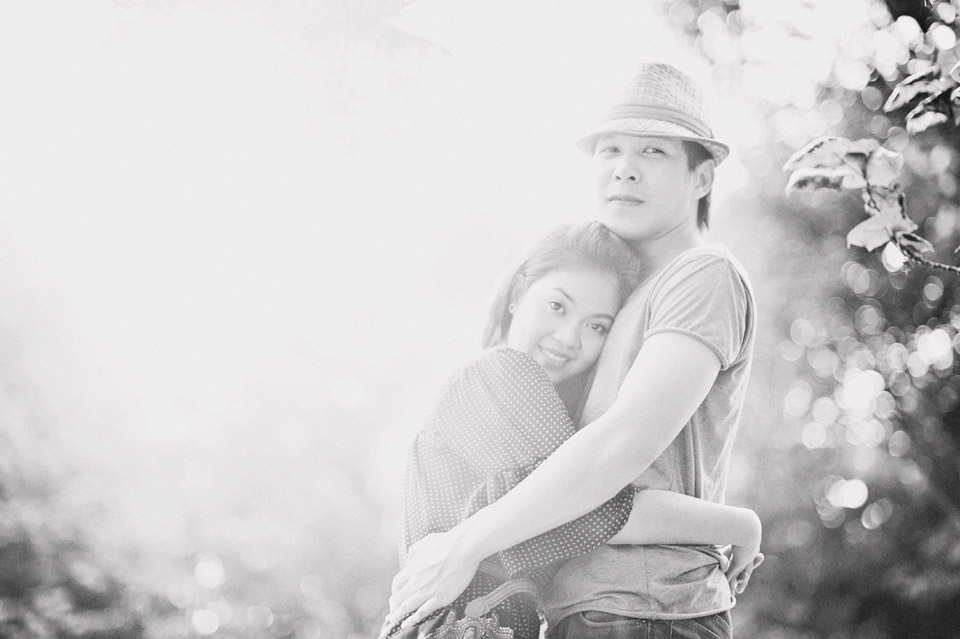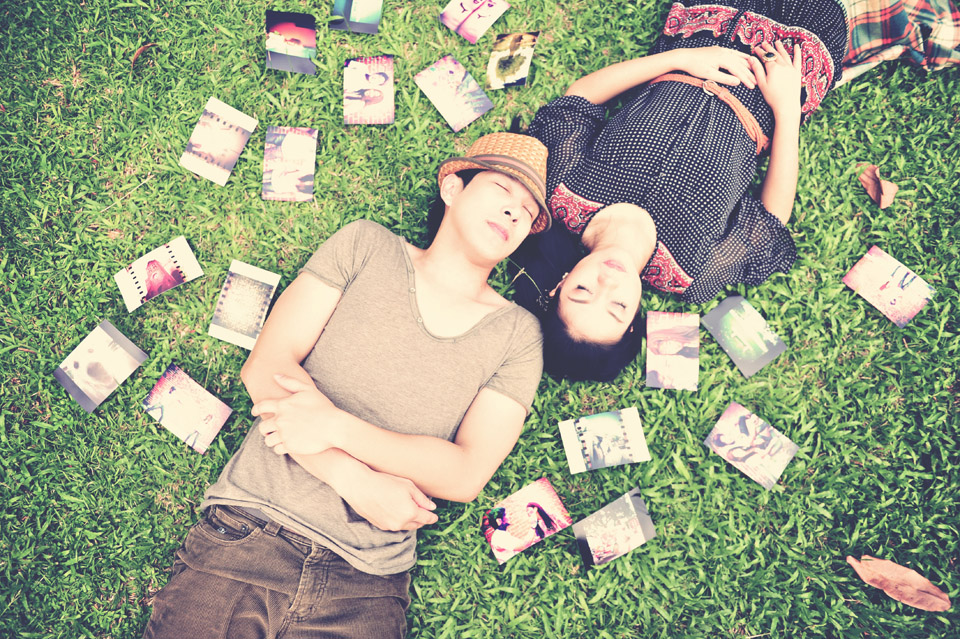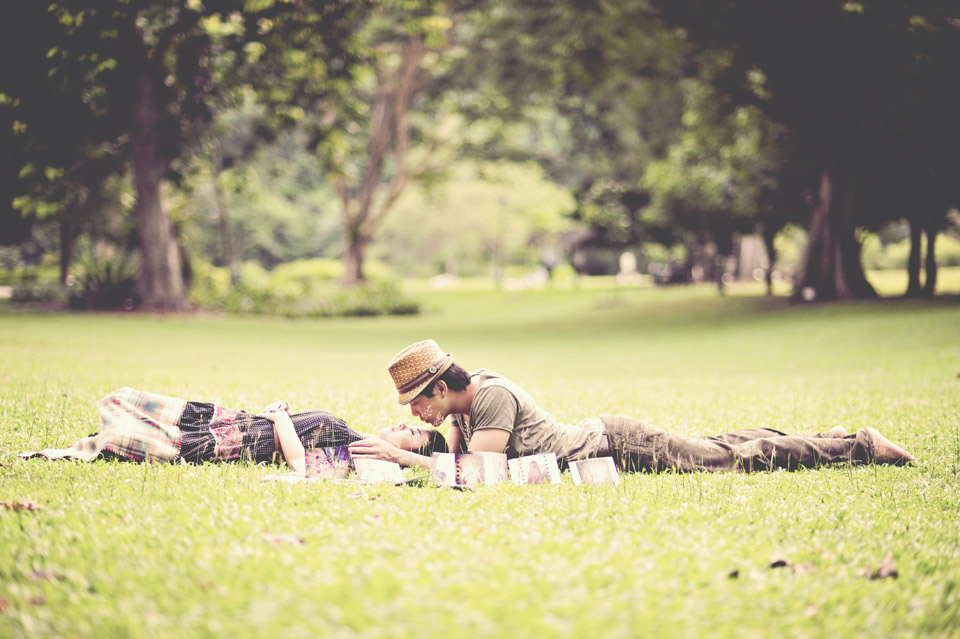 And I wish this post didn't end here but you know how that feeling when you're reading that last page of a really nice book with that really magical ending, right?
That feeling, I know, can last like forever. =)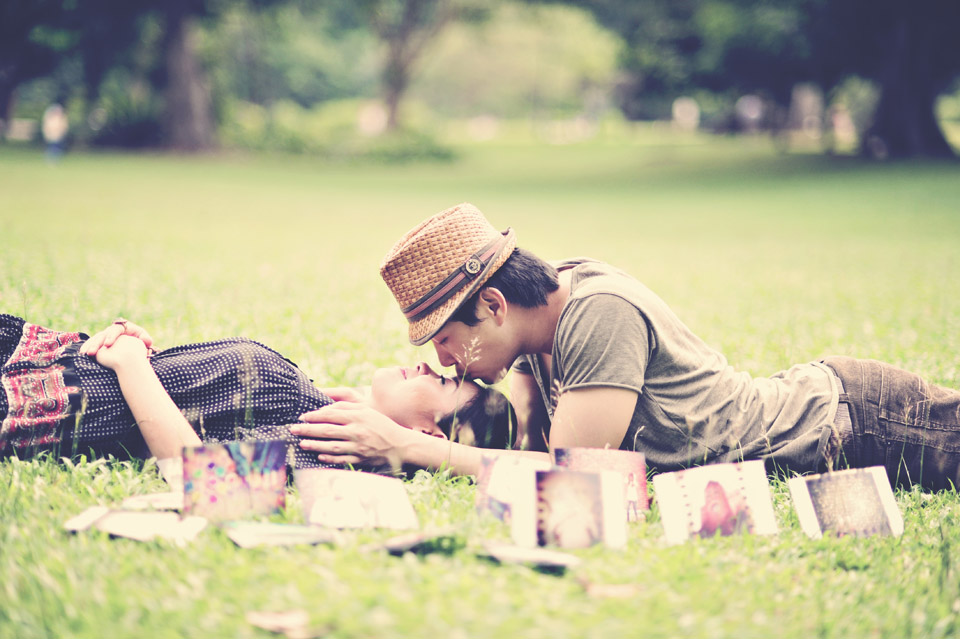 Happy Monday!!!
Feel free to replay the photo clips in this slideshow and don't forget to turn the music on. 🙂 HMUA: Kate Aguilar