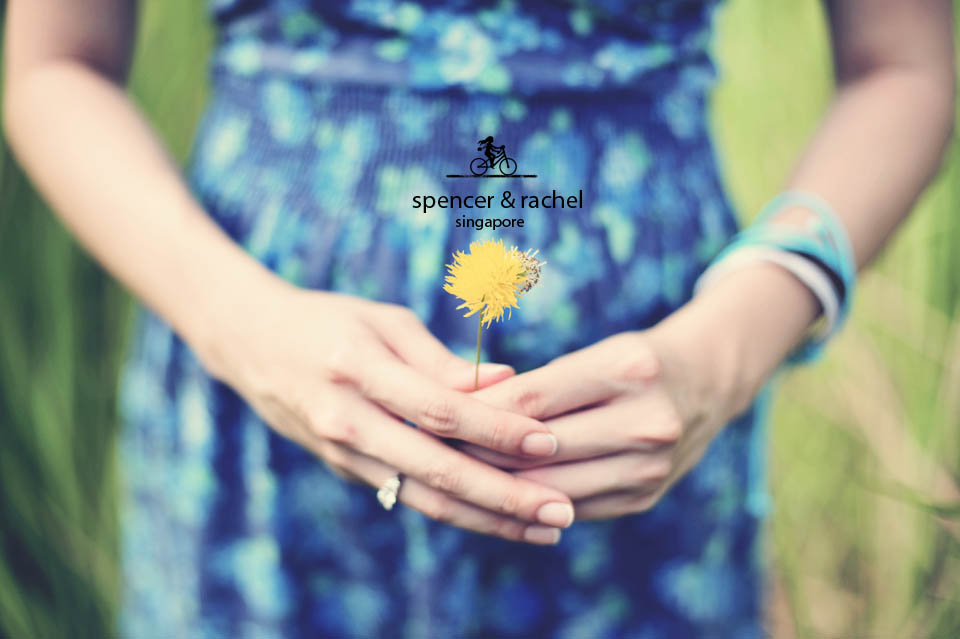 She met him through a friend back in college and just like that, they became instant friends. She loves how he can make him simply laugh out loud. He must have adored her so much. And as years passed by, they grew together -more in love.  And last 2010, in the enchanting shores of Batanes, he proposed to her — who could ever say no to that? 😛 Might you ask how many years have they been dating? I think we need a drum roll here.
11 amazing years. 😛
Meet Spencer and Rachel. They're getting happily married today back home in the Philippines so I'm sending all the love for you both …and I must have said it over and again, but looking back at these photos make me miss you guys and grateful that our paths crossed so I can capture yet another love story of two people finding more meaning in this life through each other. 🙂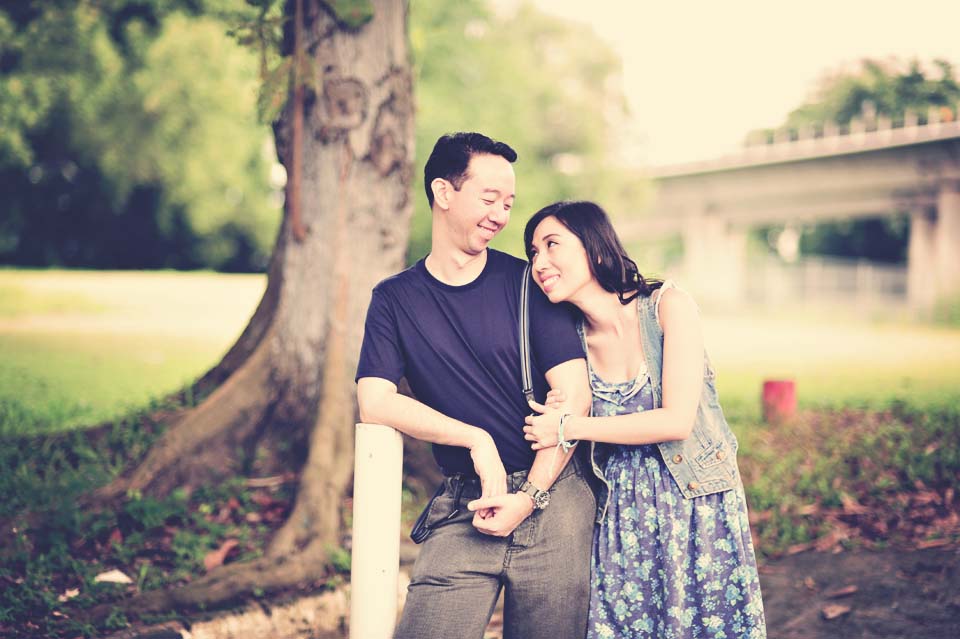 "If only this email can also send emotions– ". When I read the first part of Rachel's email last year, I felt that certain connection immediately. 'We're gonna be 'girlfriends' for sure!' and I was so right. We've been exchanging bubbly emails with each other as we planned their engagement shoot before they flew from Manila to visit Singapore last June 2011. We couldn't wait for that day to unfold.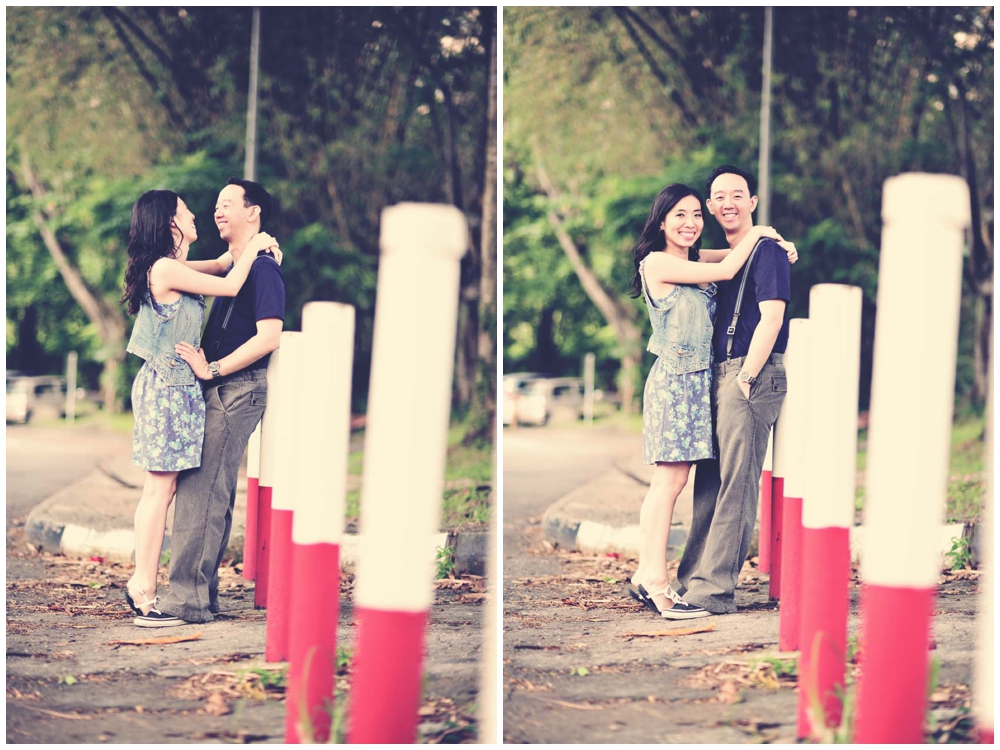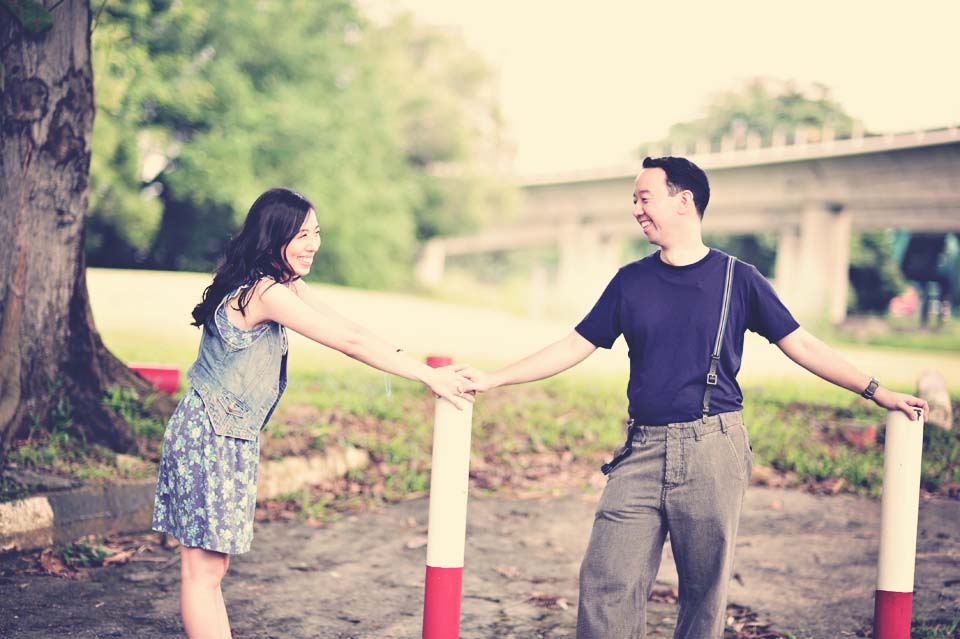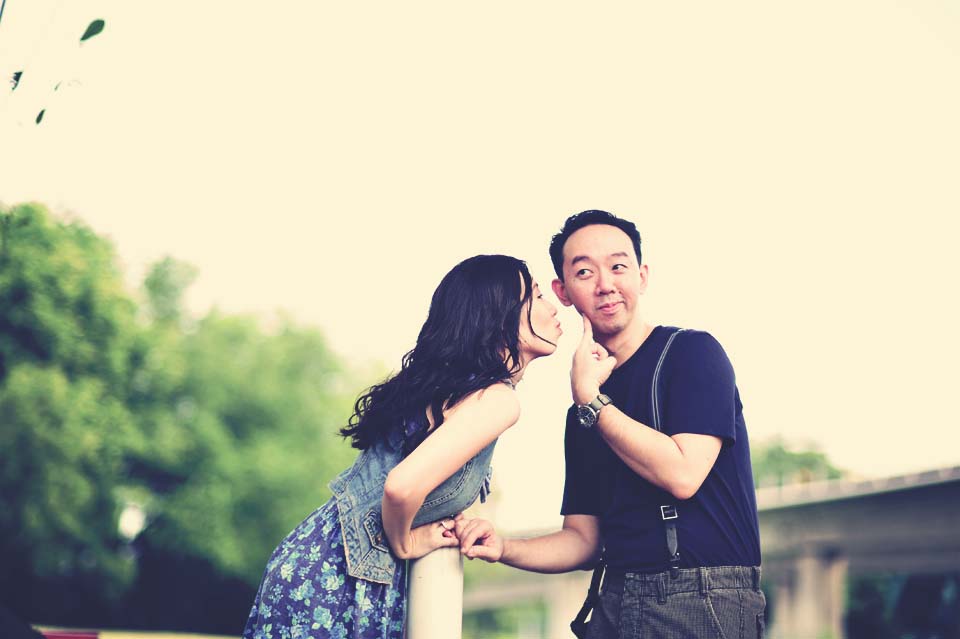 Spencer and Rachel are such a cheerful couple but there's a different reason why they were laughing out loud on this photo below. Rachel told me how they waited for this day to happen – not only because of having their engagement photos taken — but because they could finally see me now – in action – doing my special skills in acrobatics when I'm shooting. Hahaha. Hope I entertained you well guys. 😛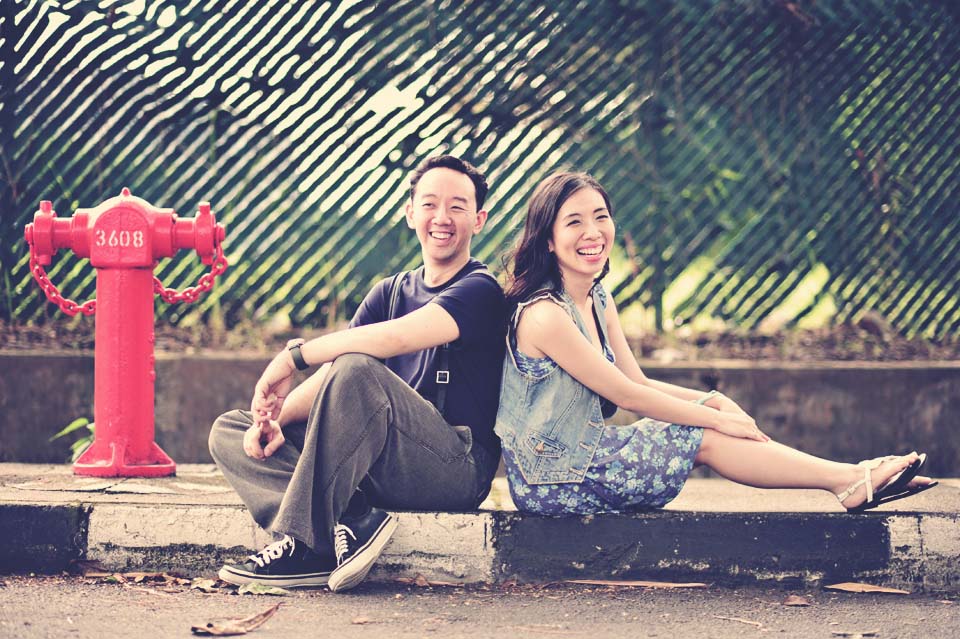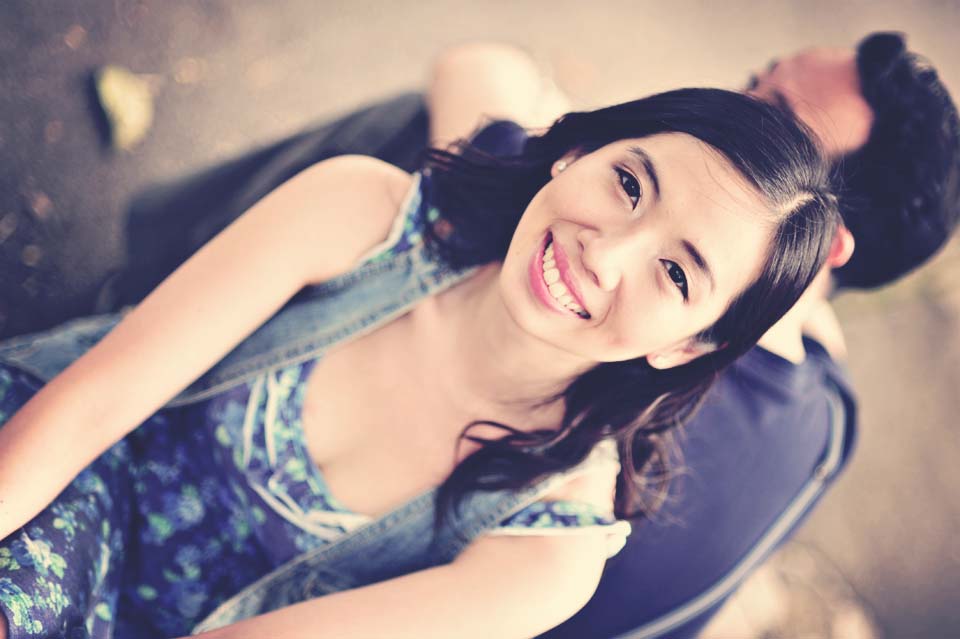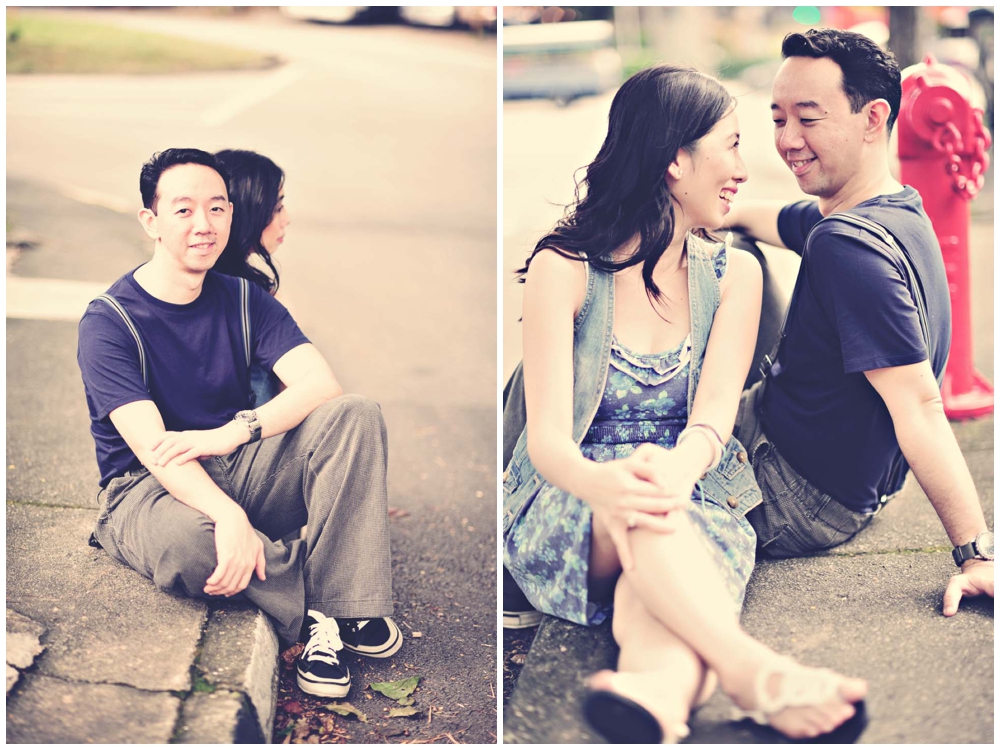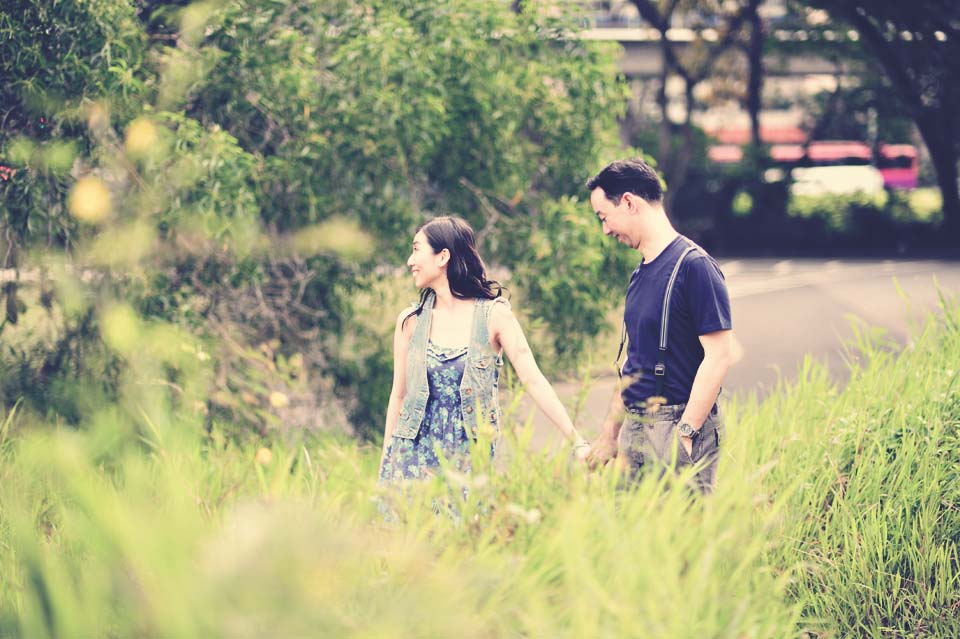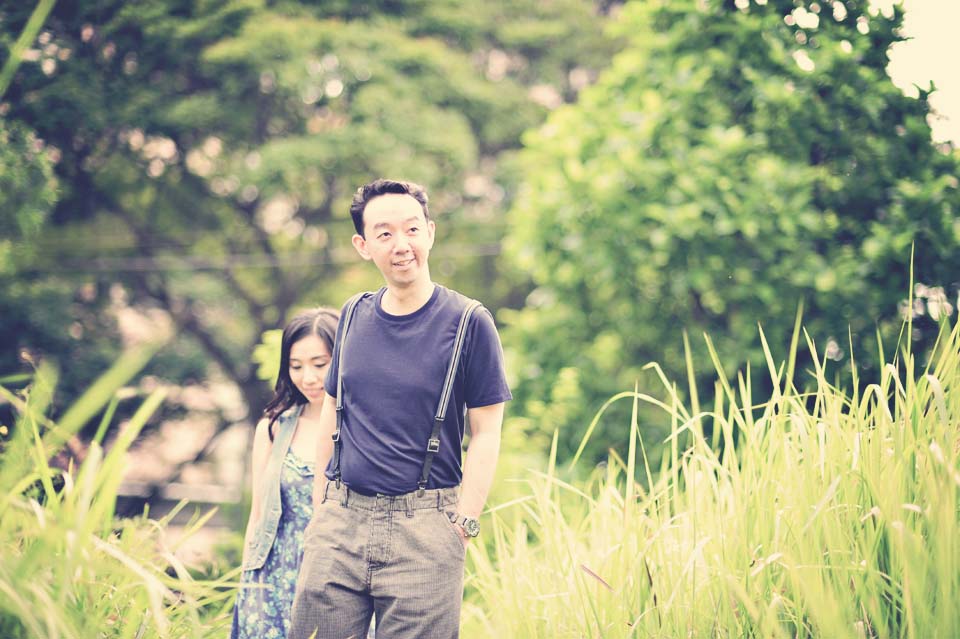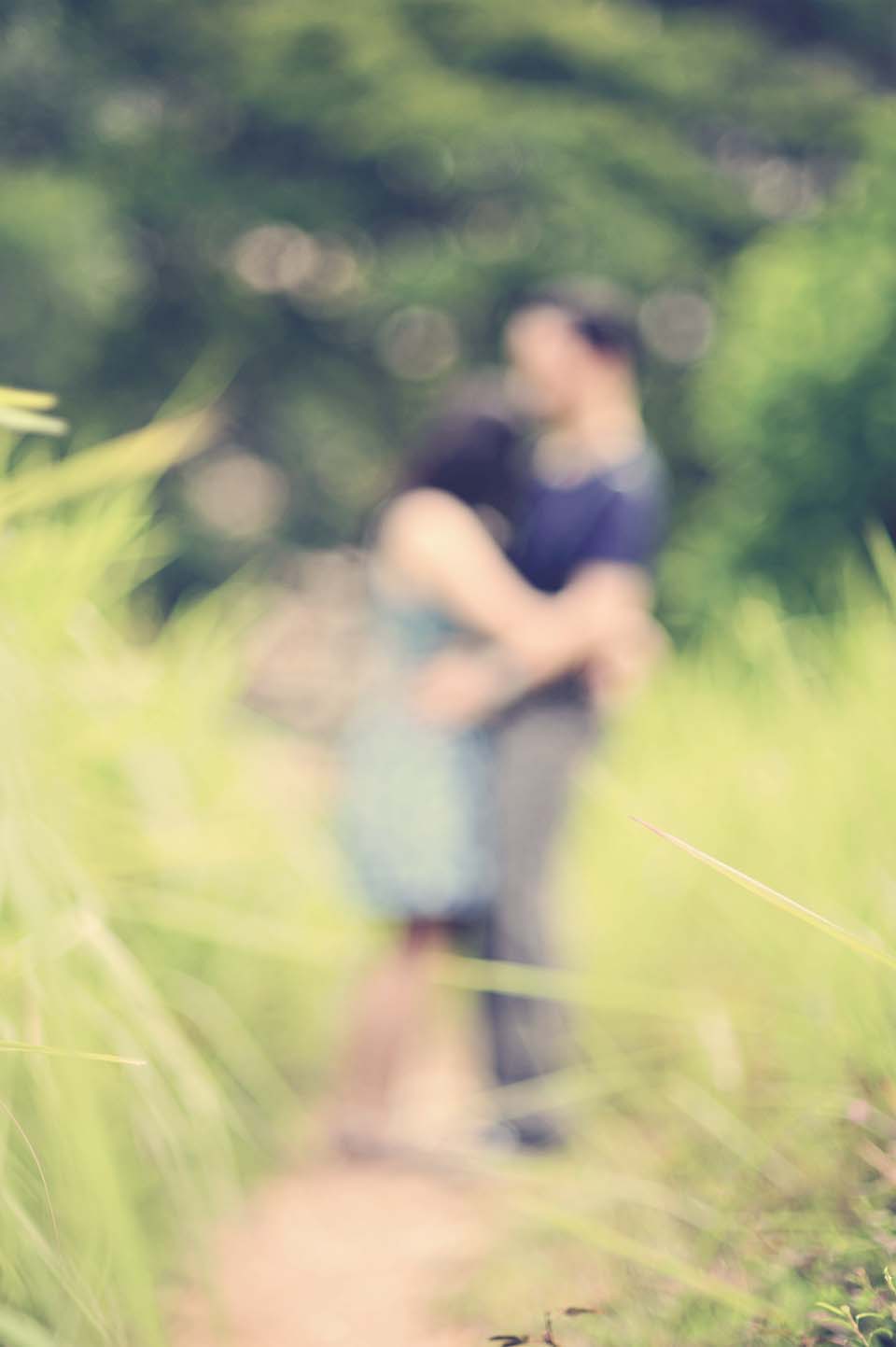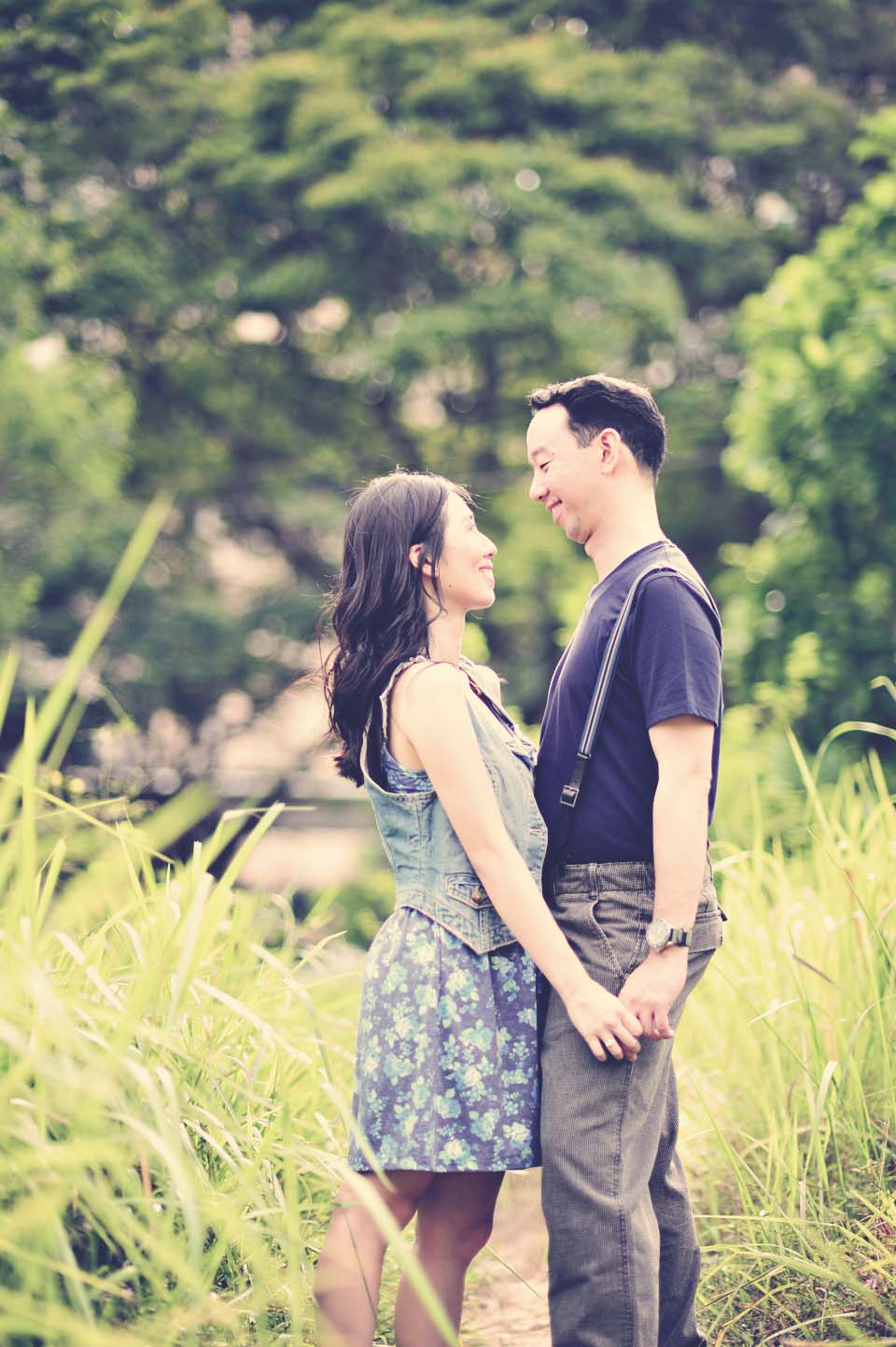 I'll never get tired shooting in railways. 😛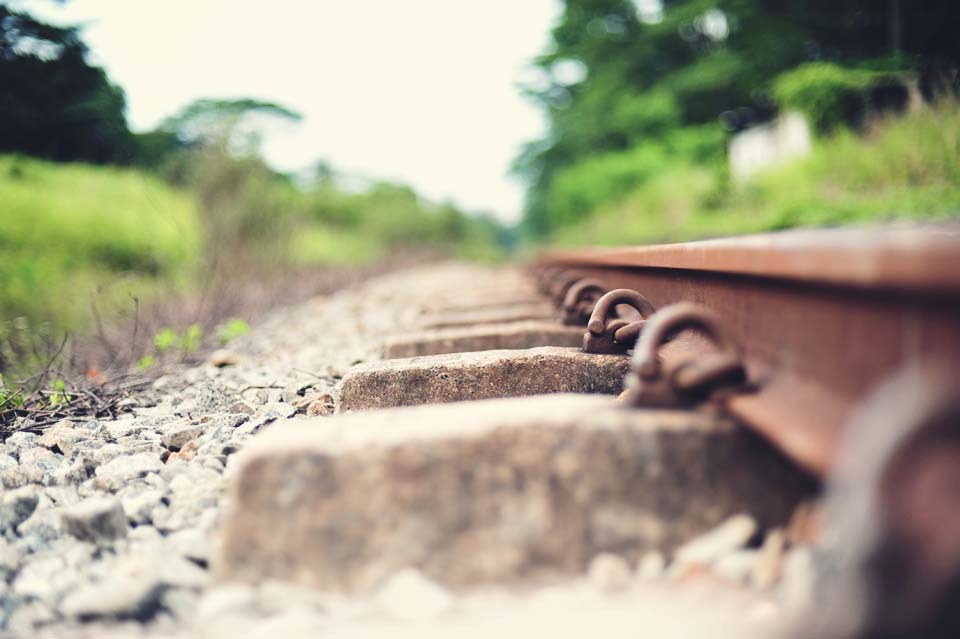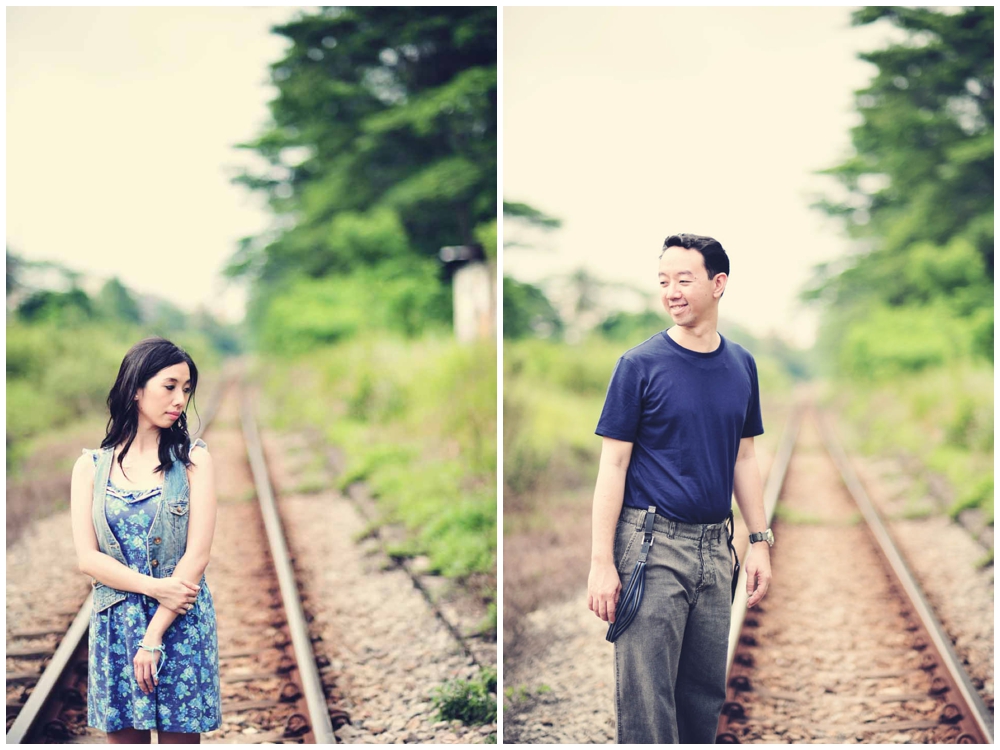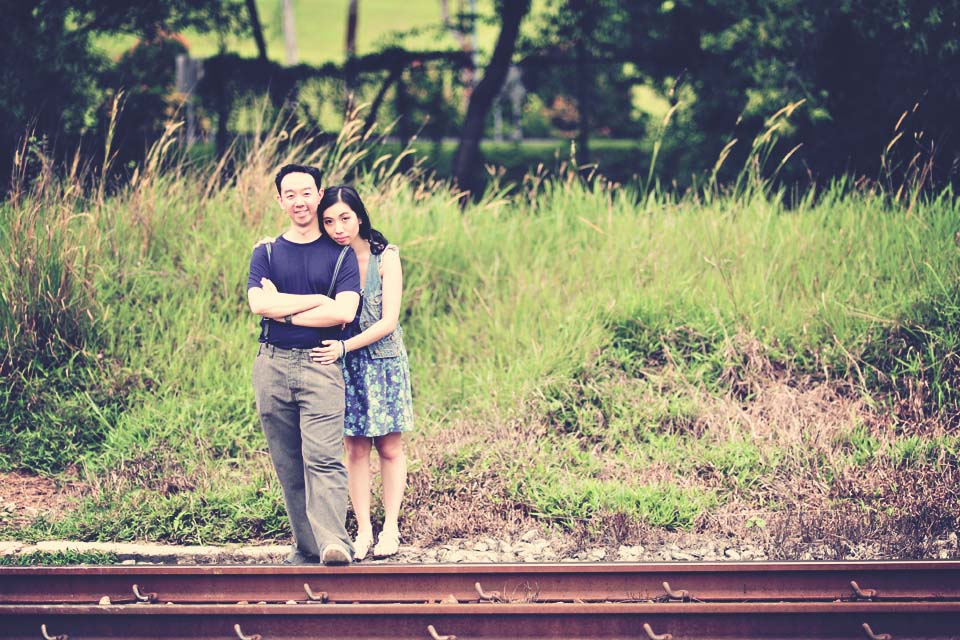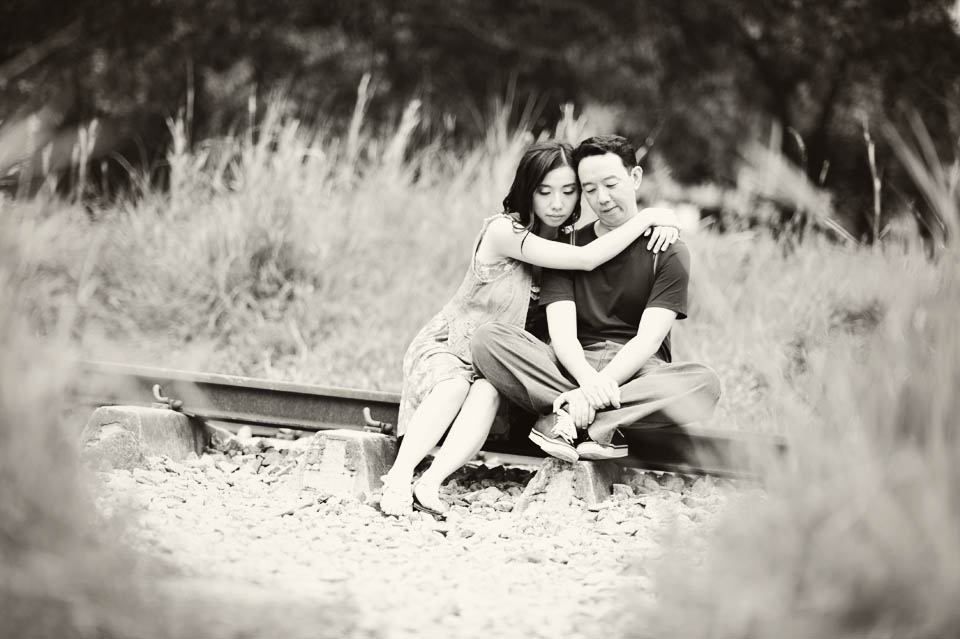 Giggle giggle giggle love!!!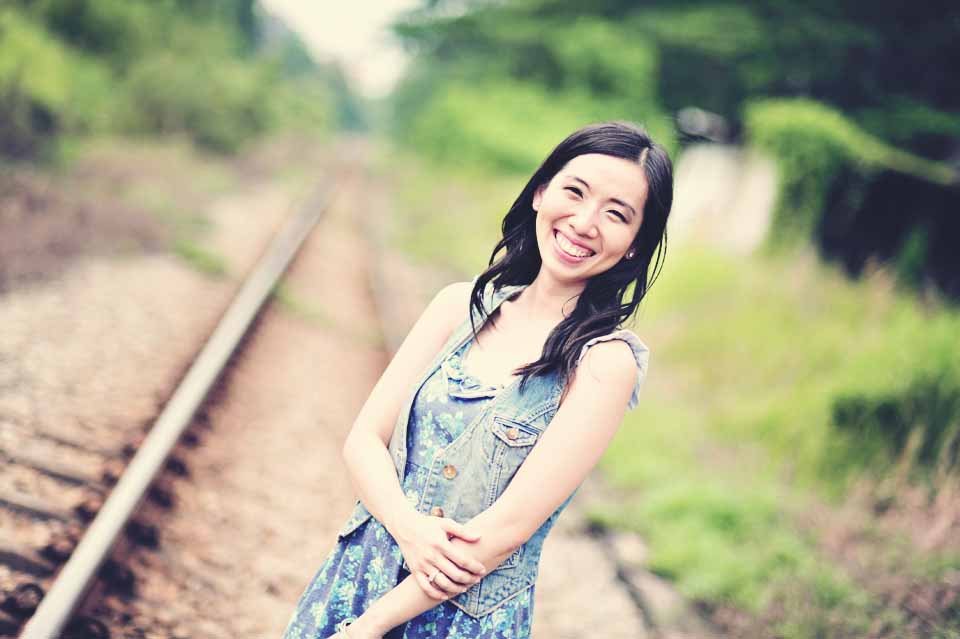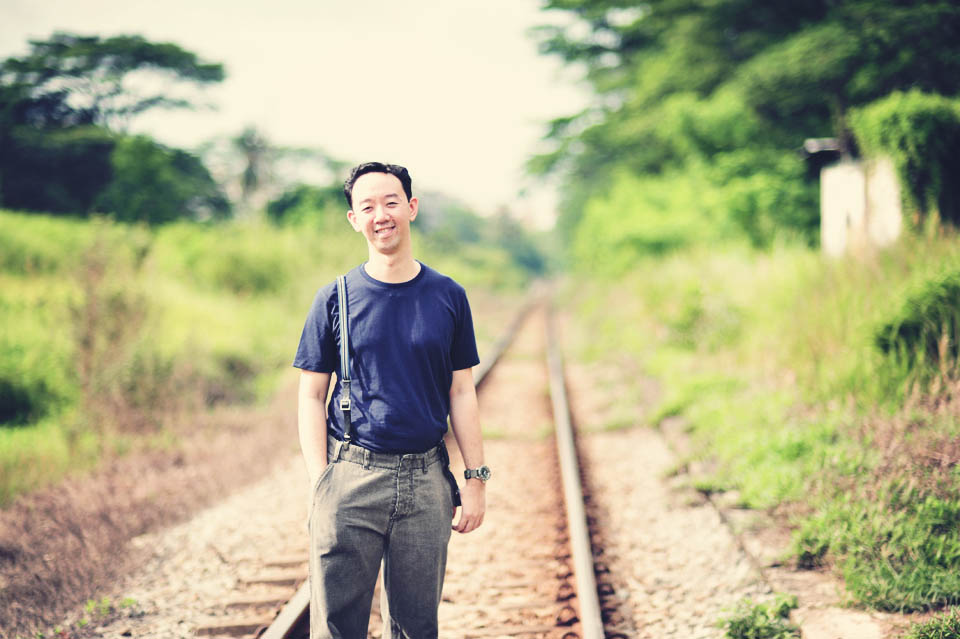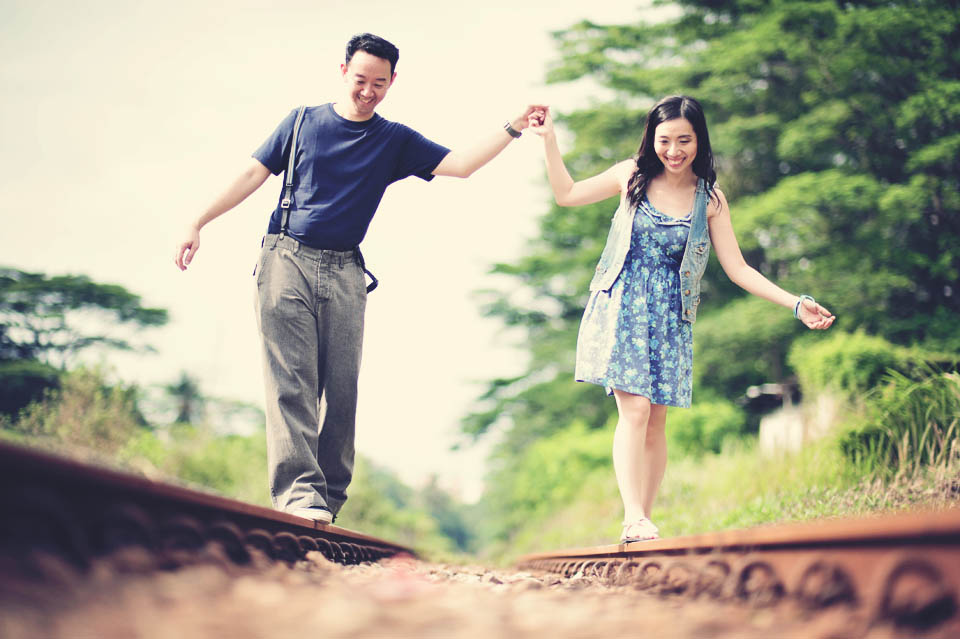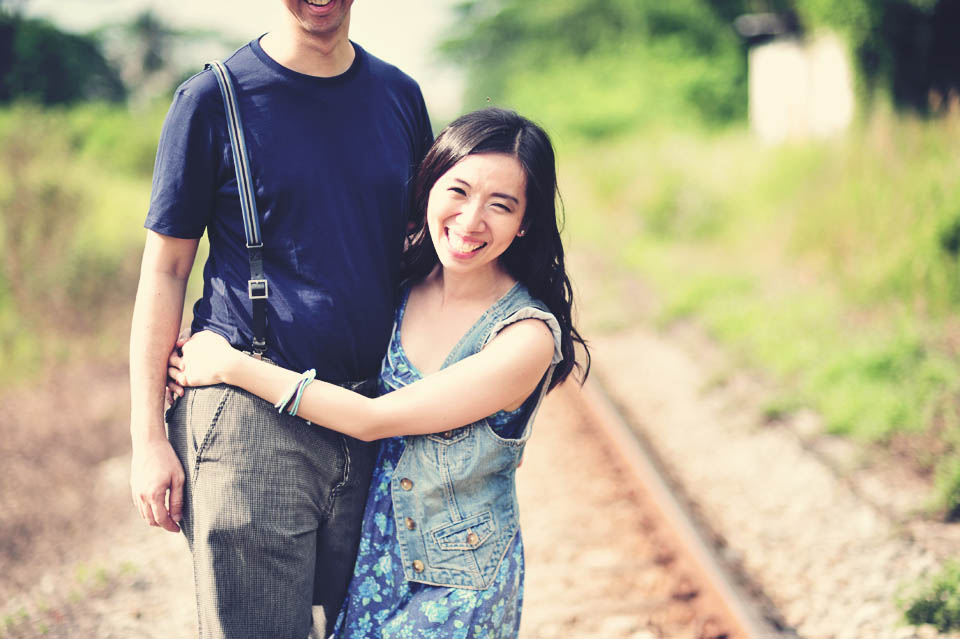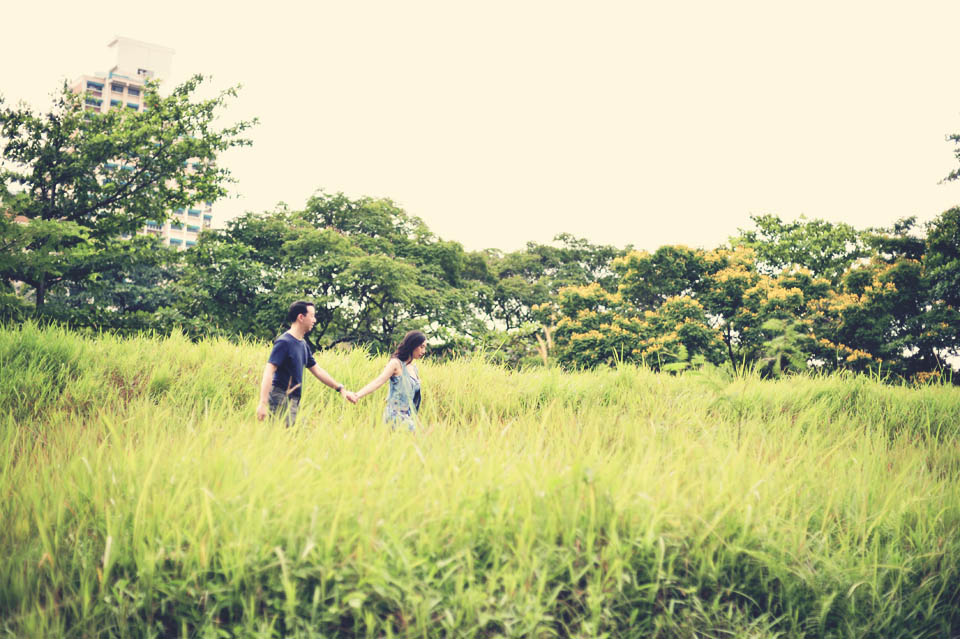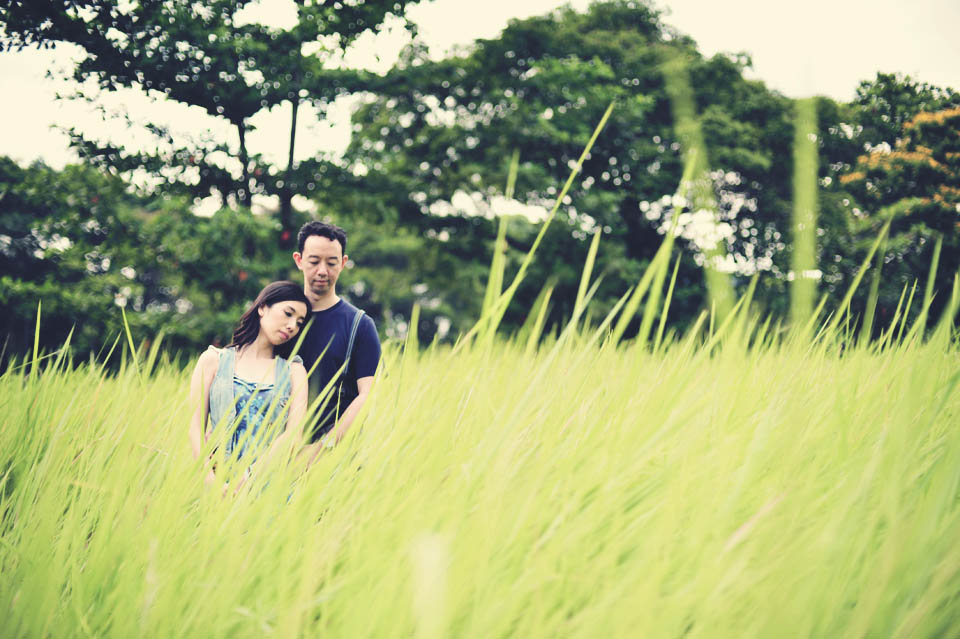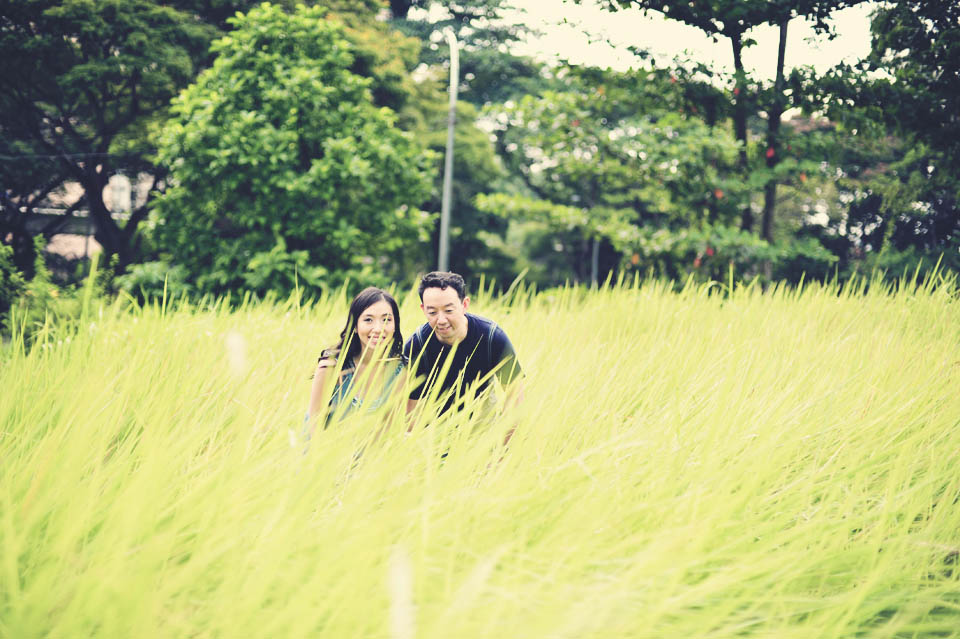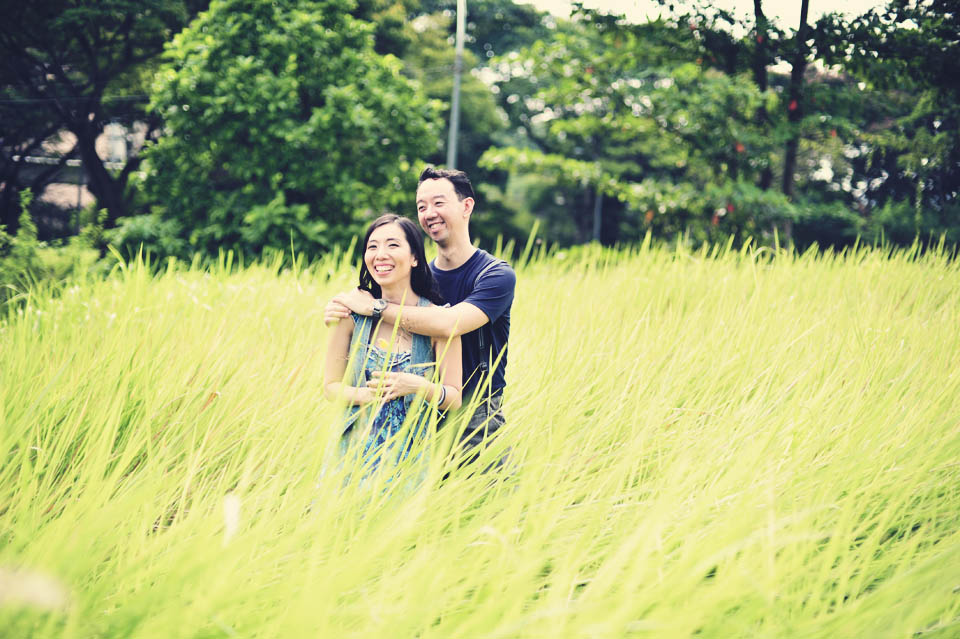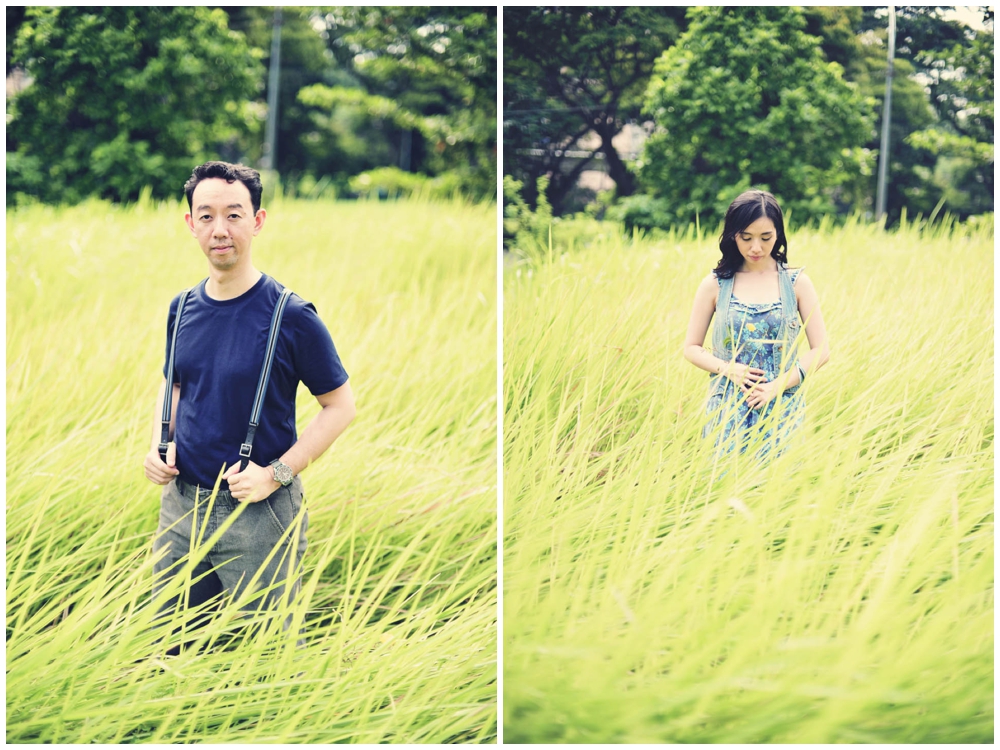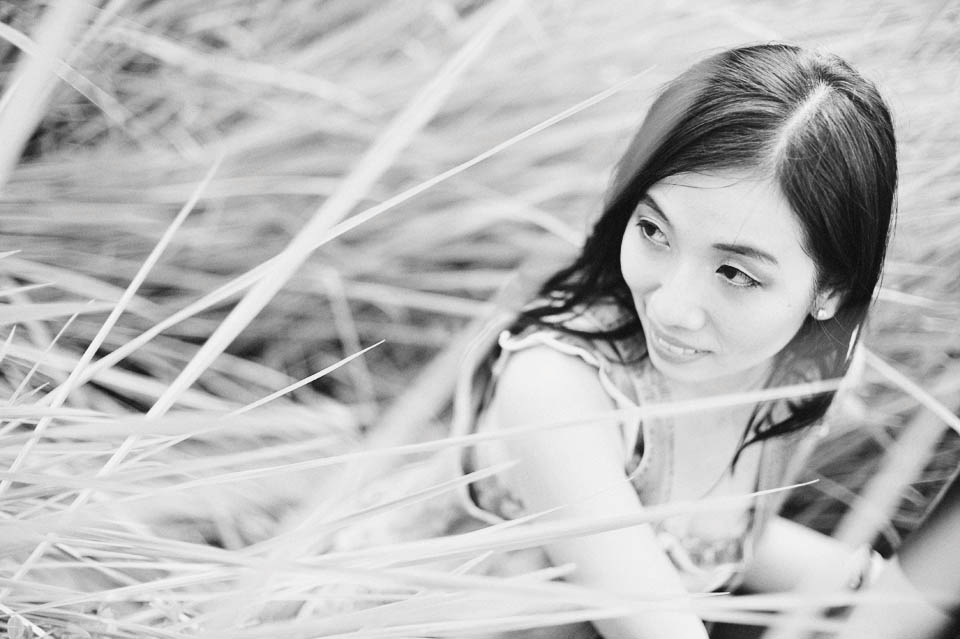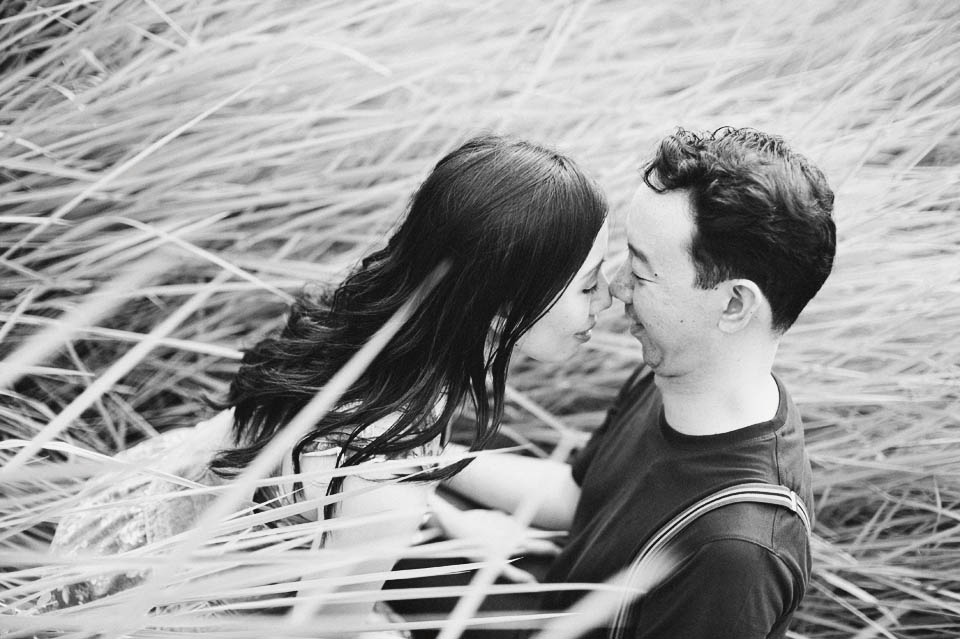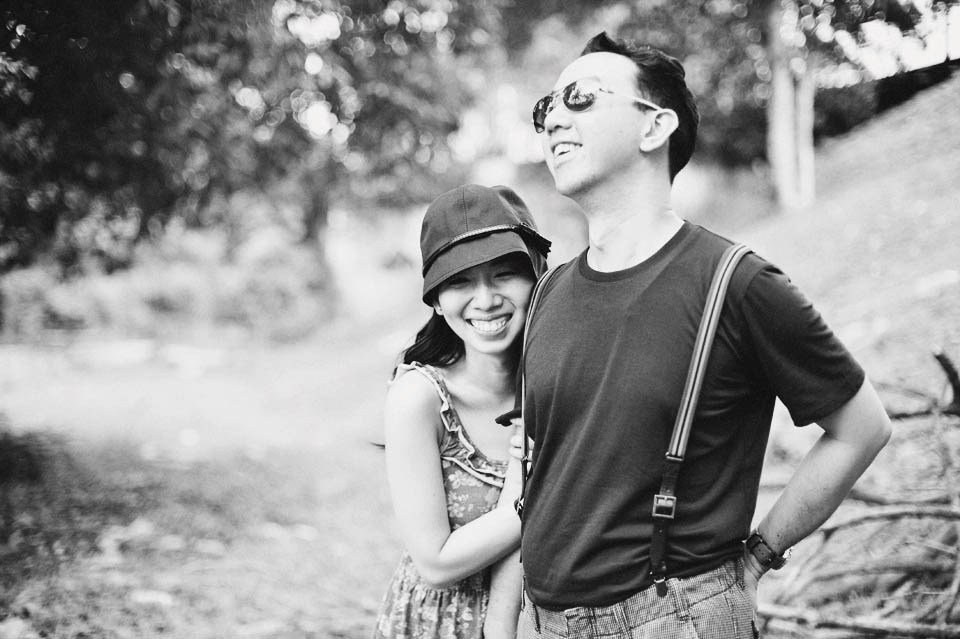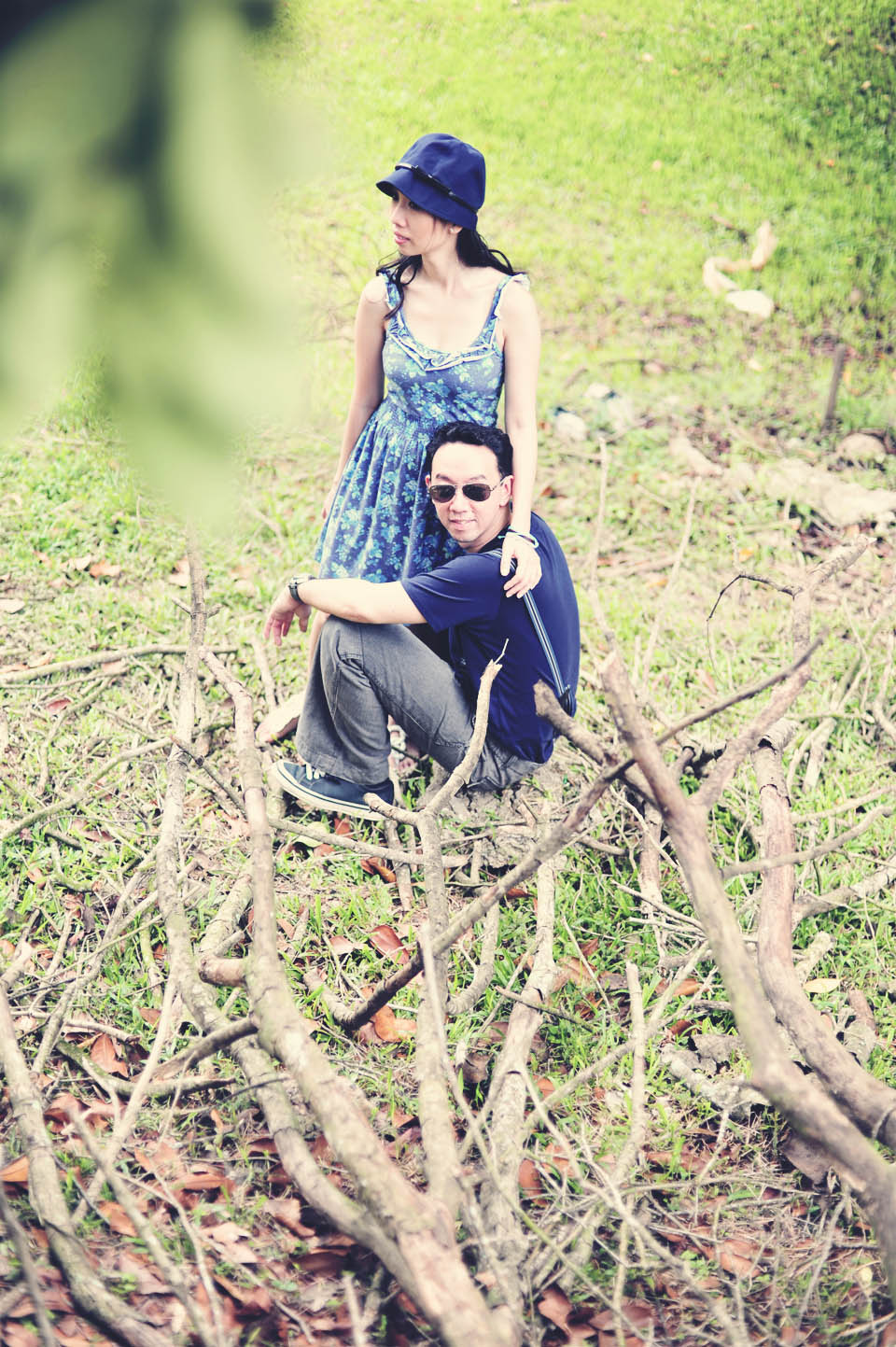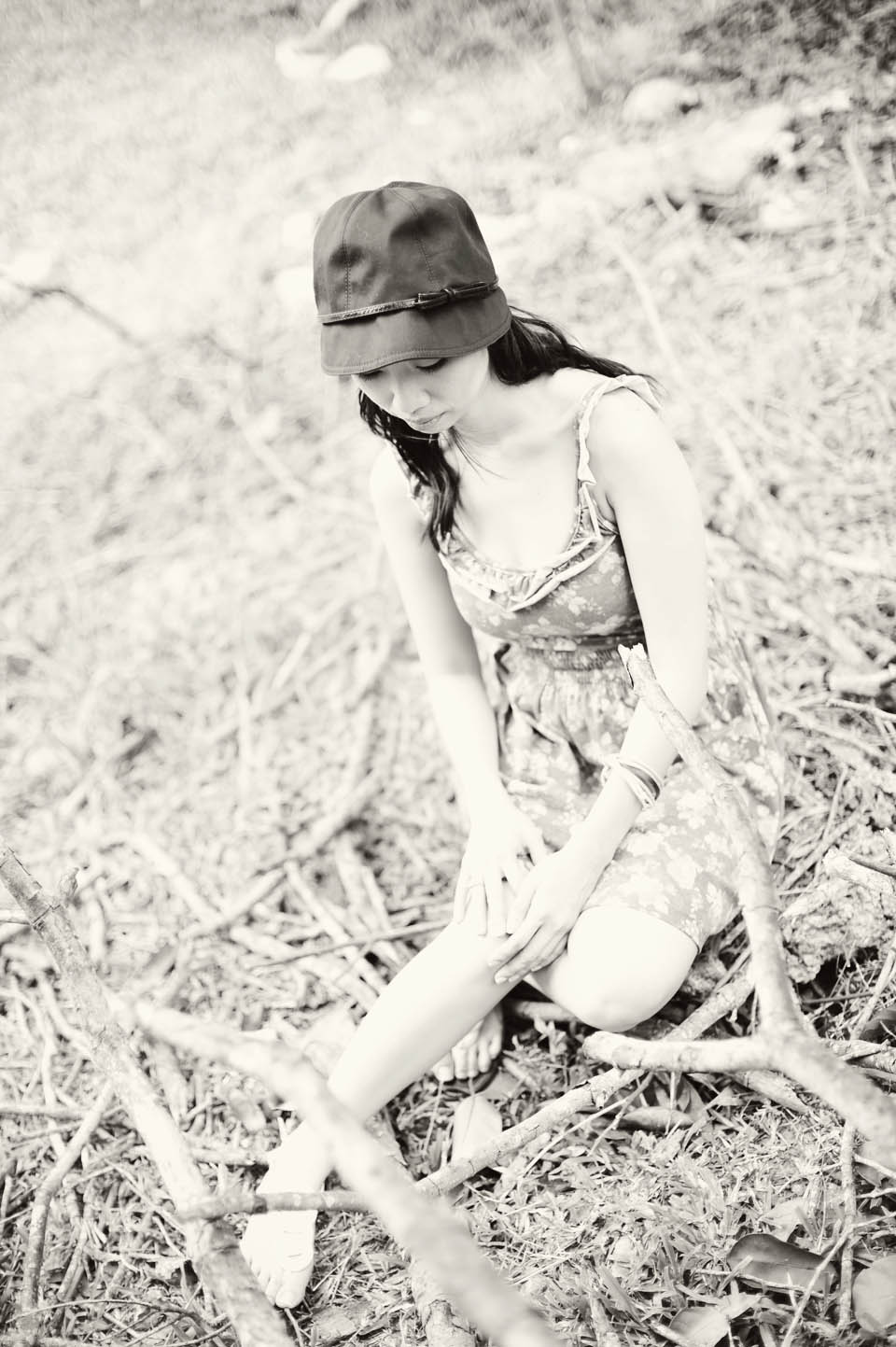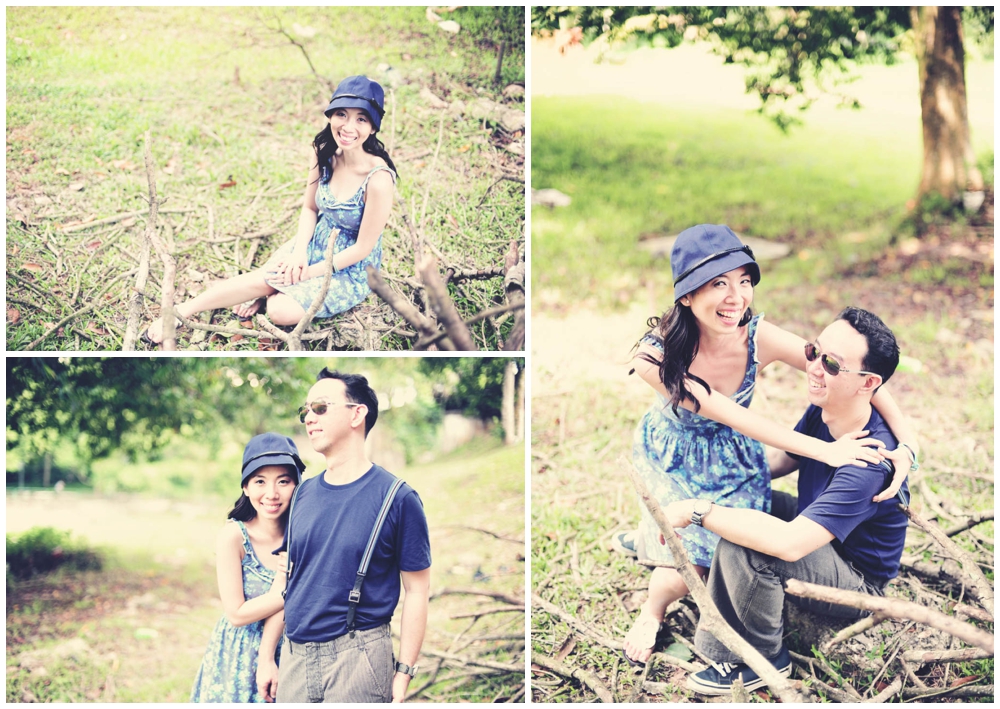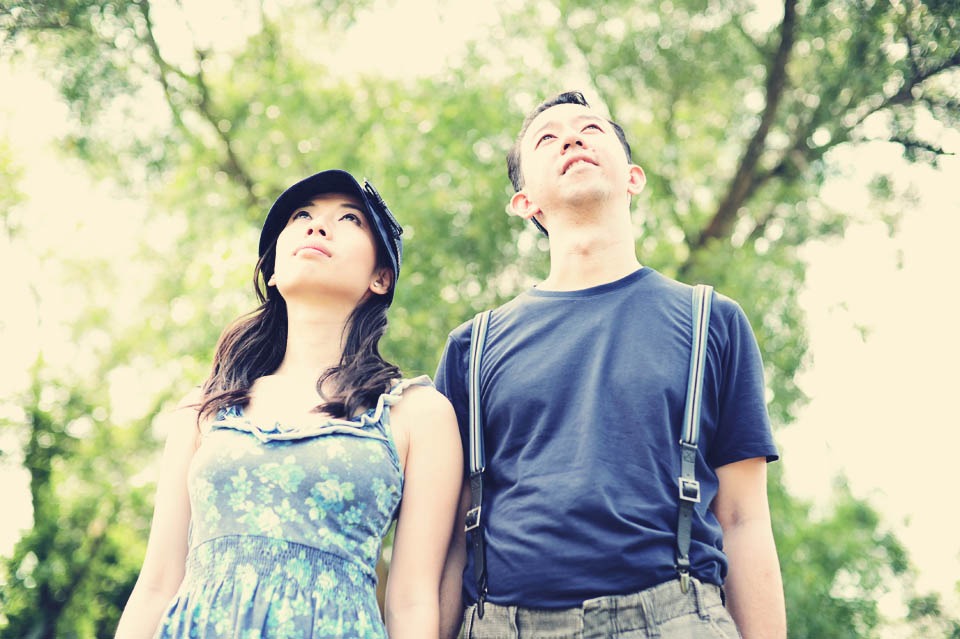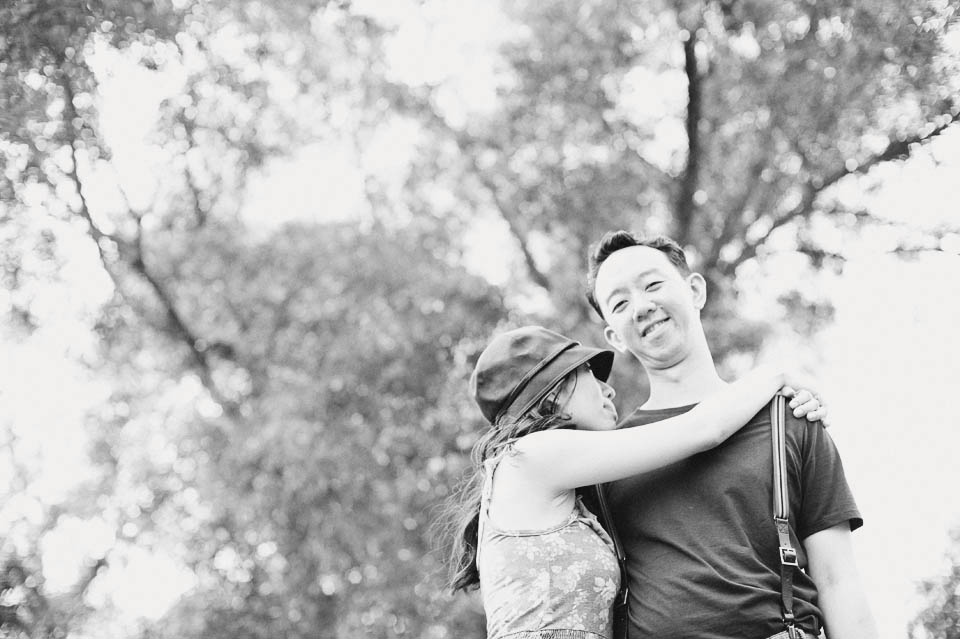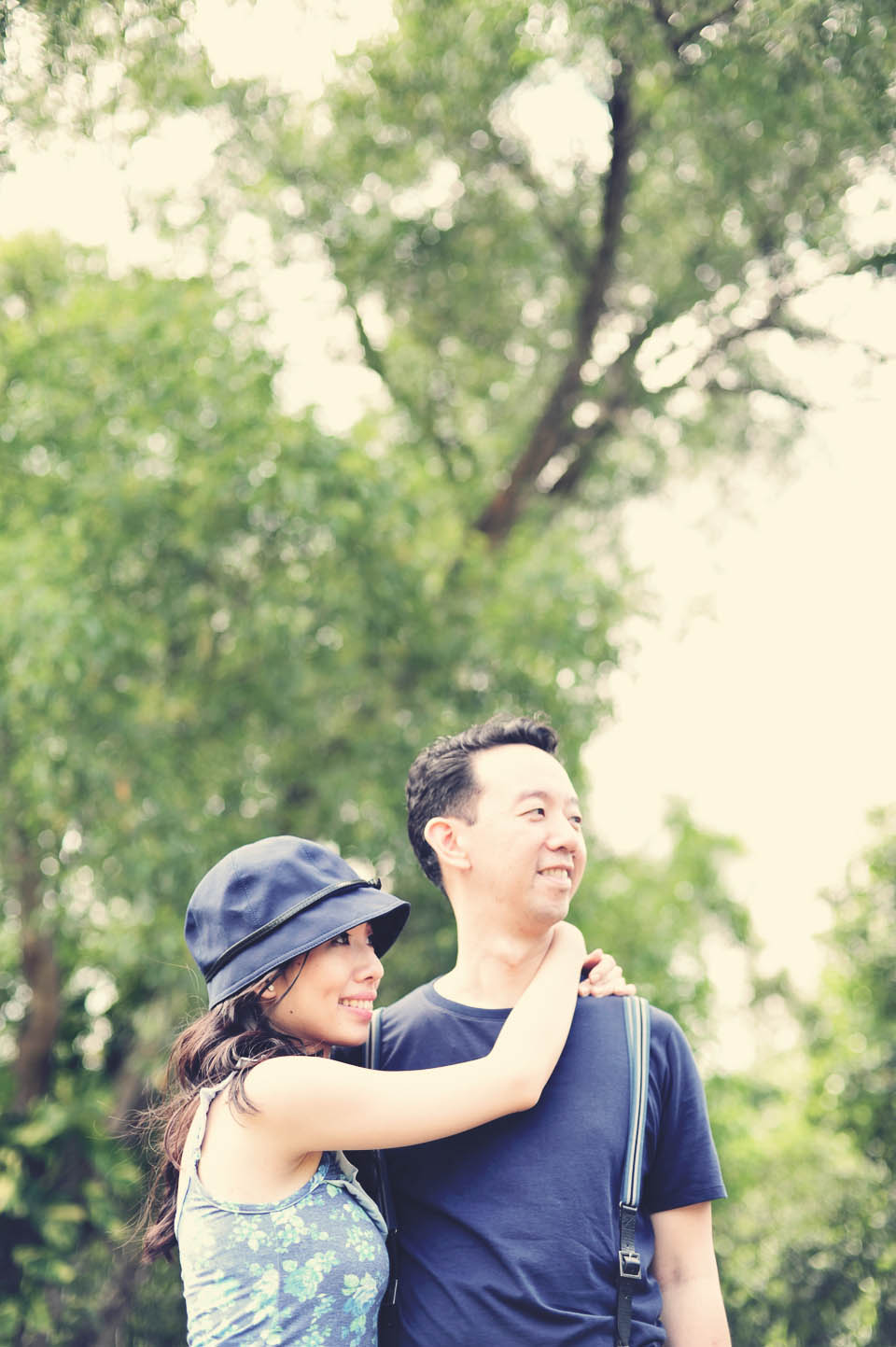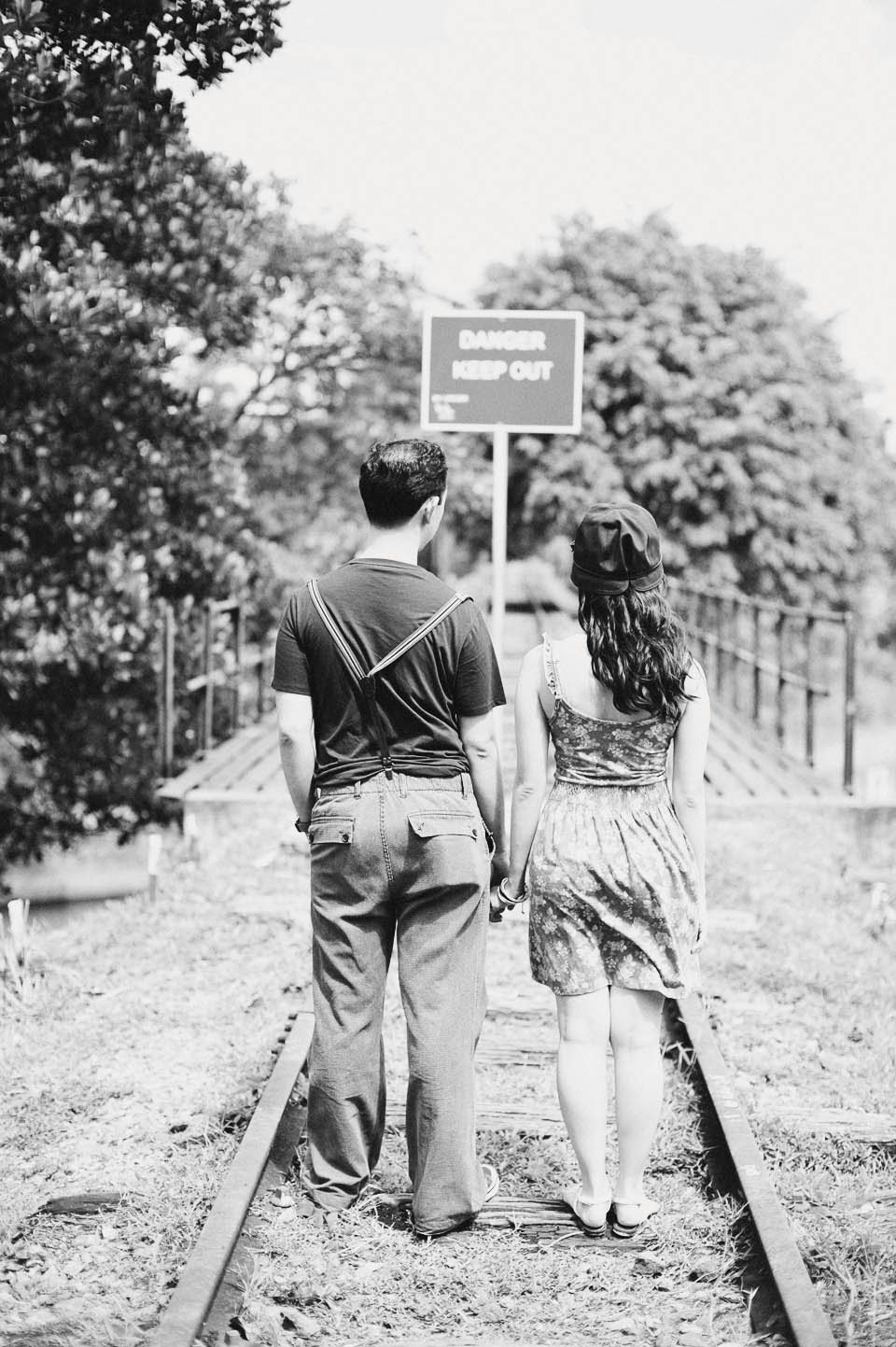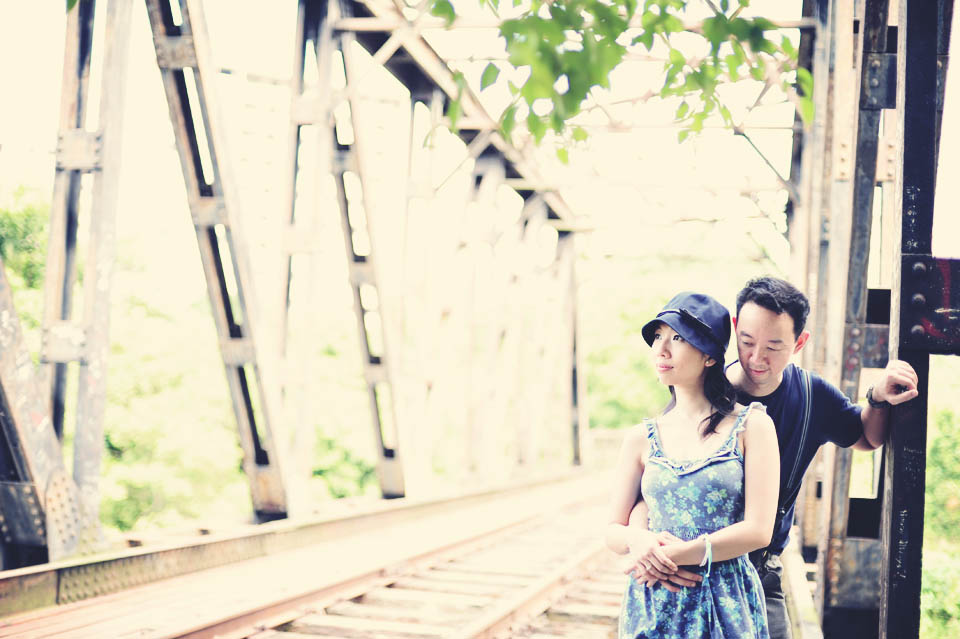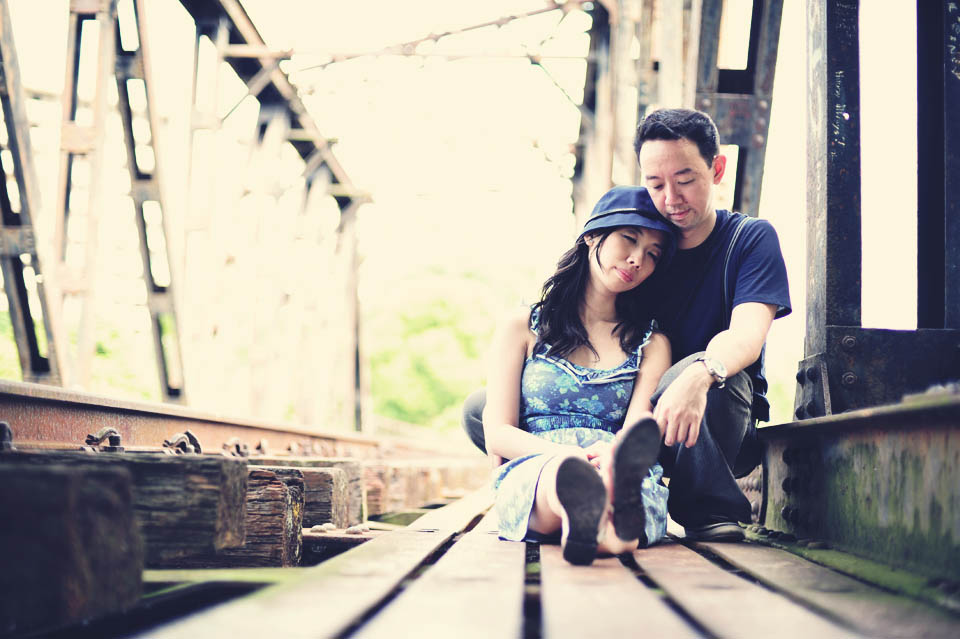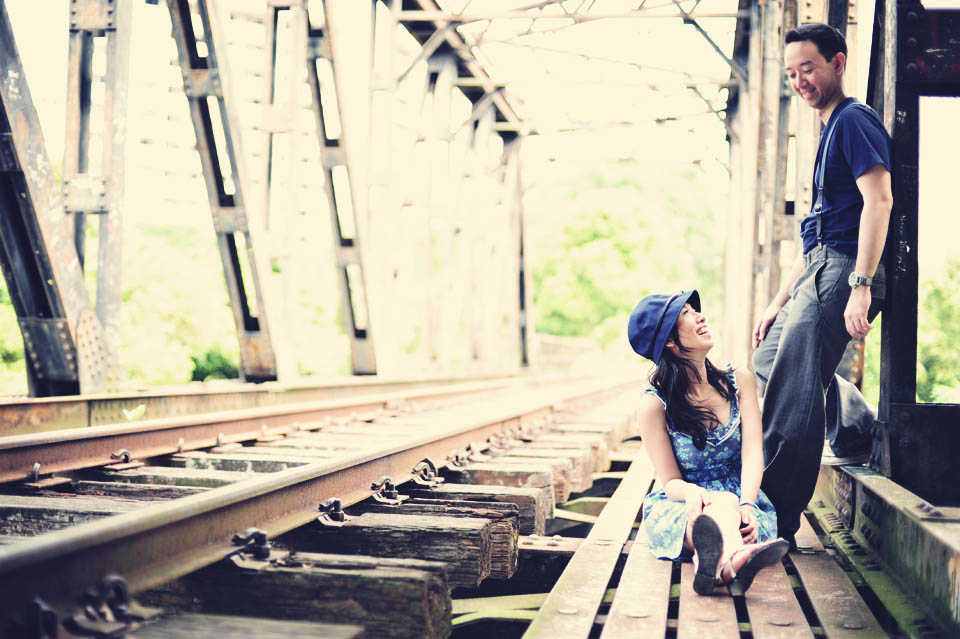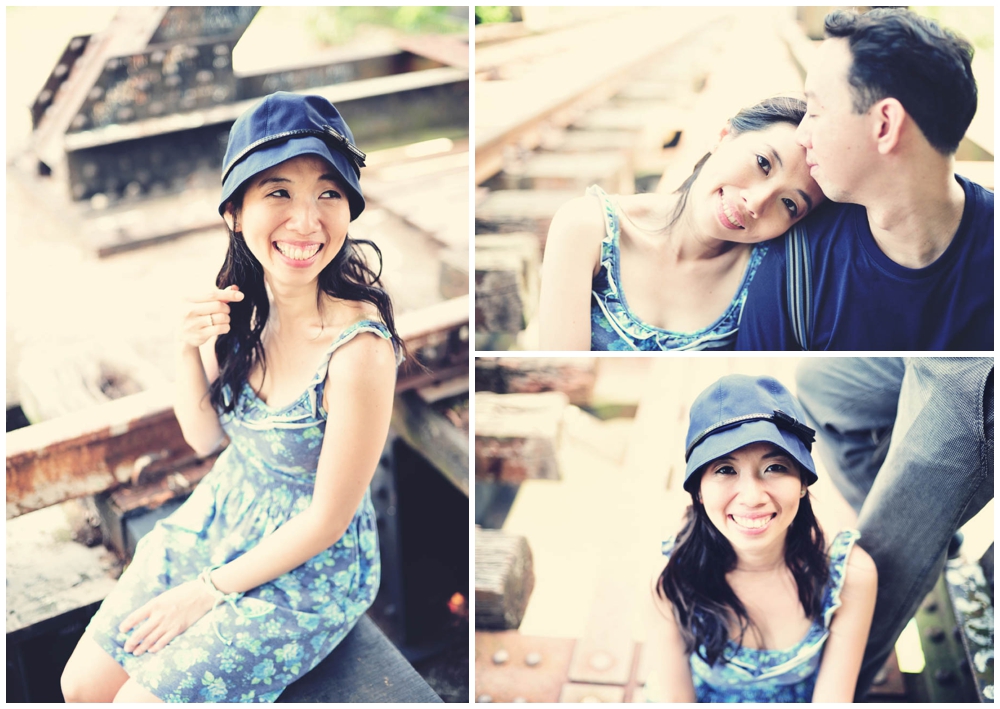 God knows how in love these two are. Even these leaves were great signs they're meant for each other. 😛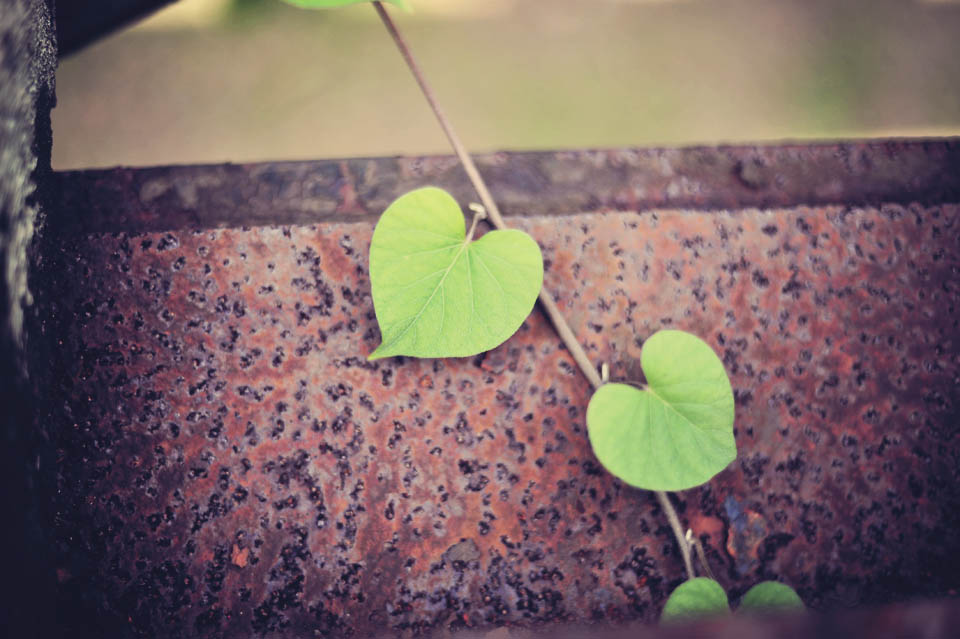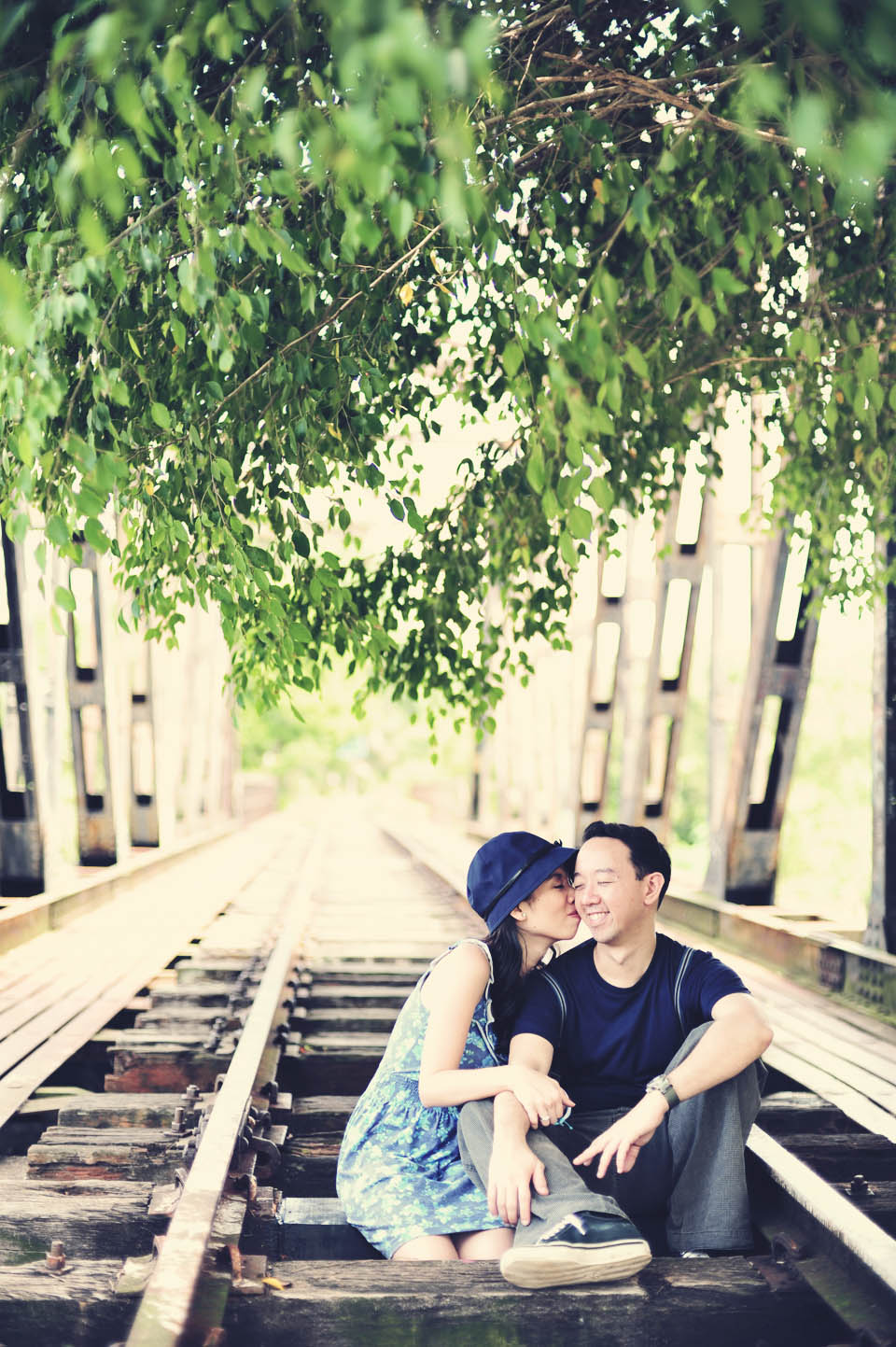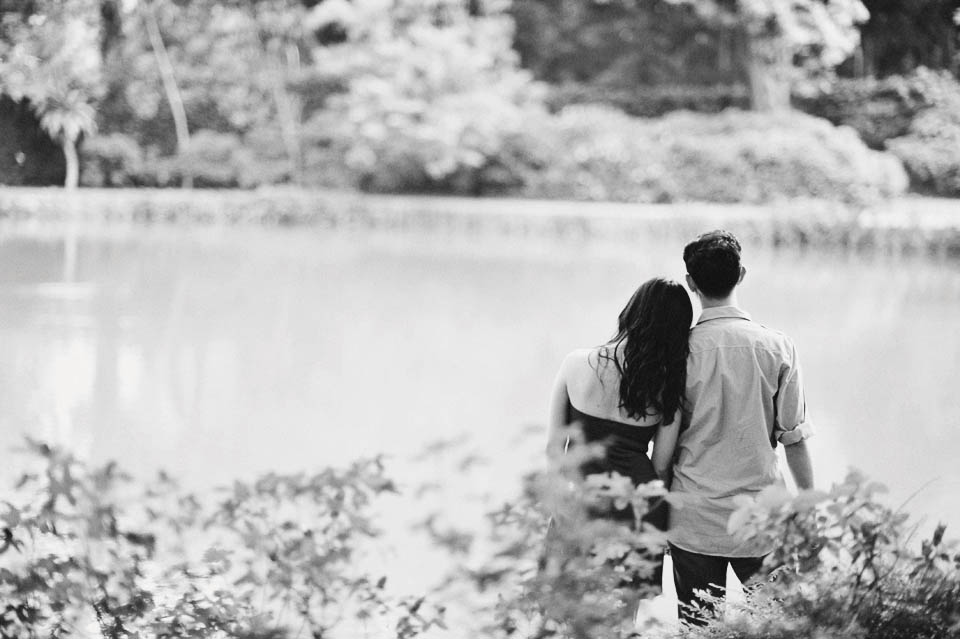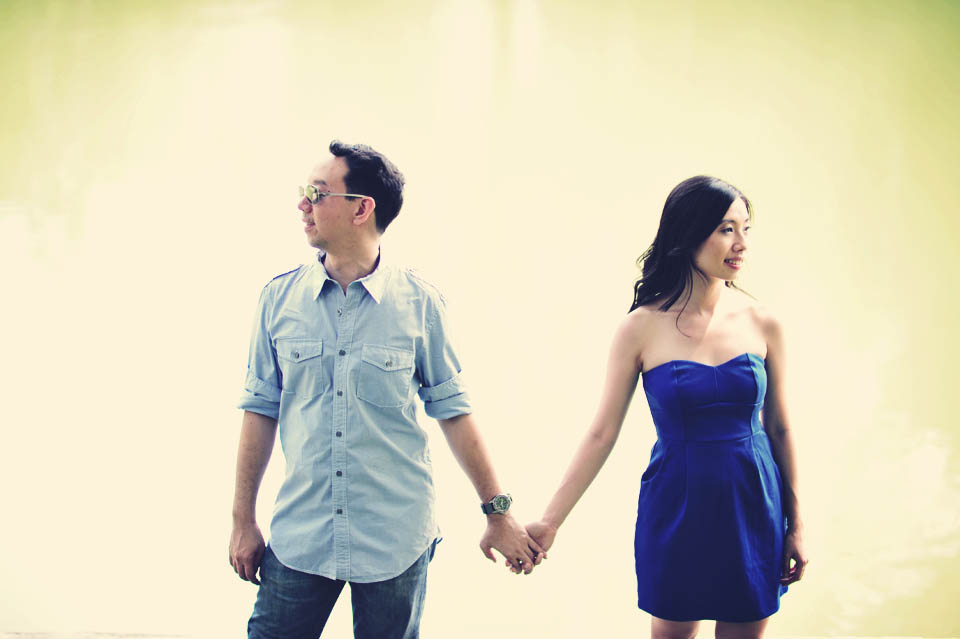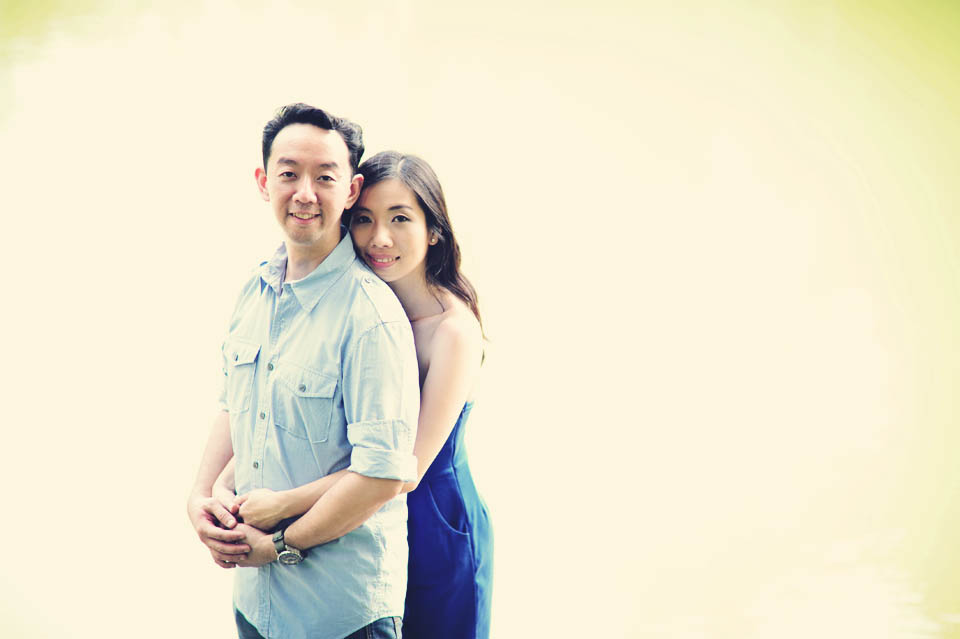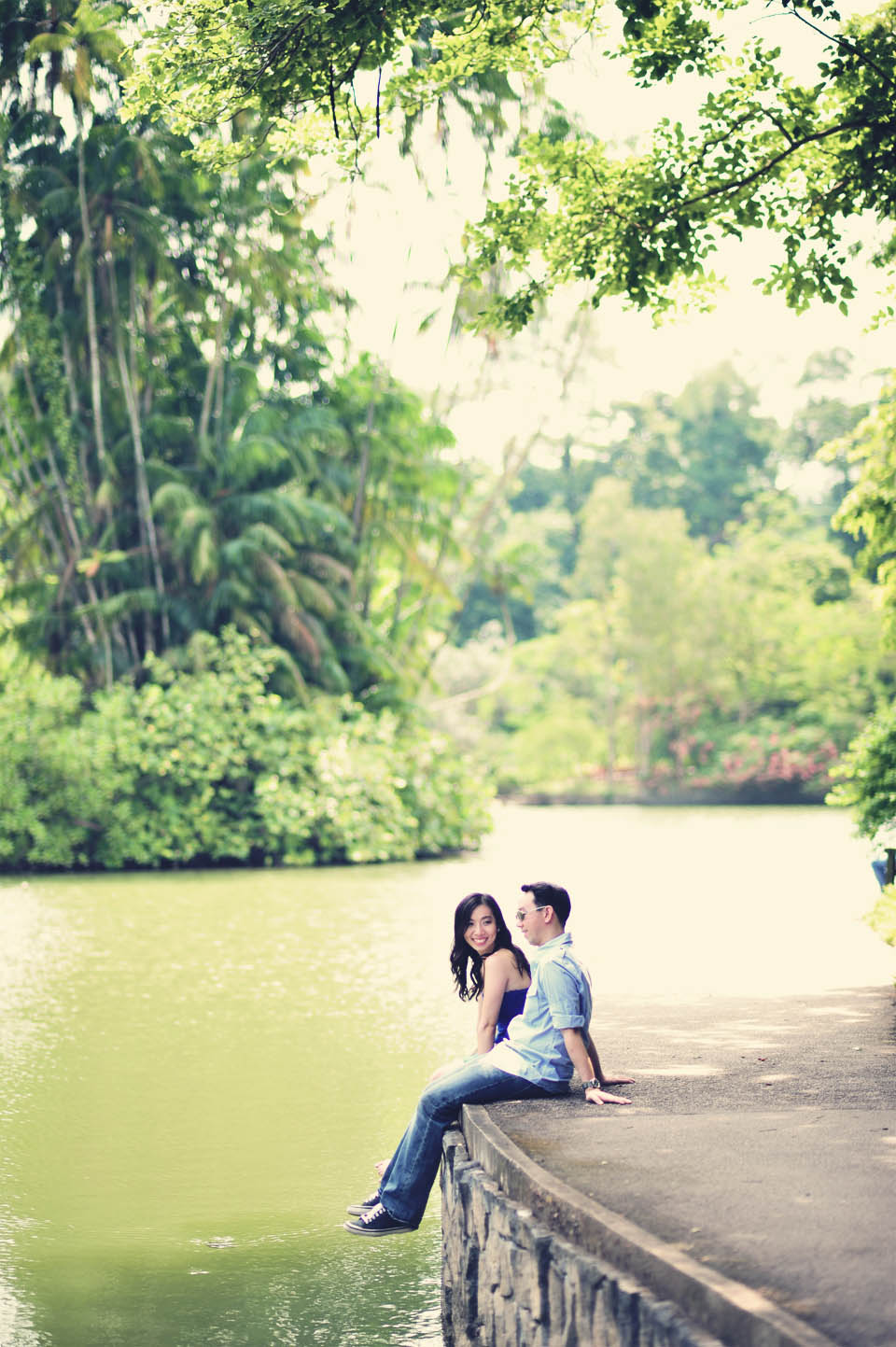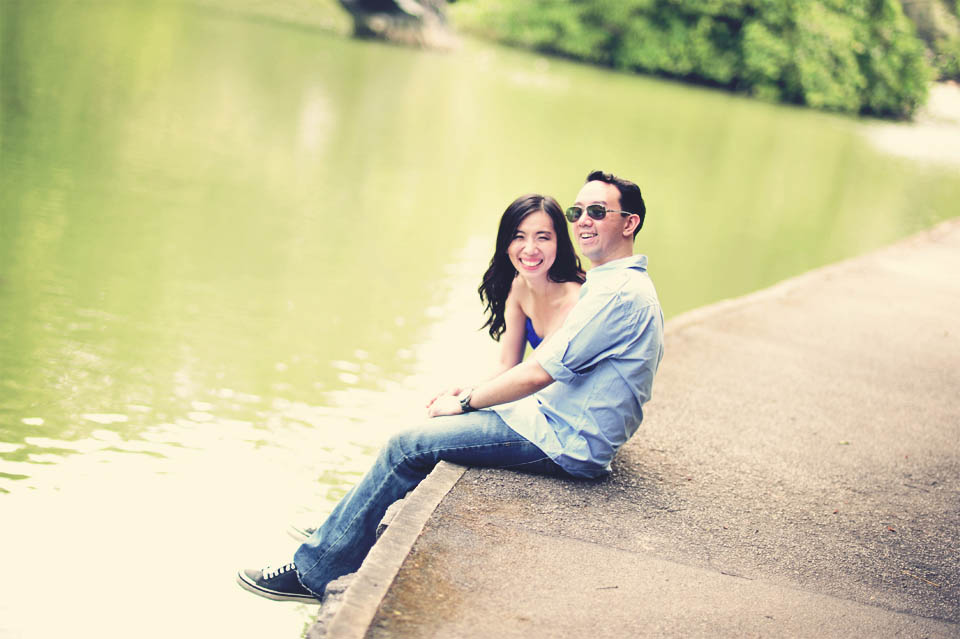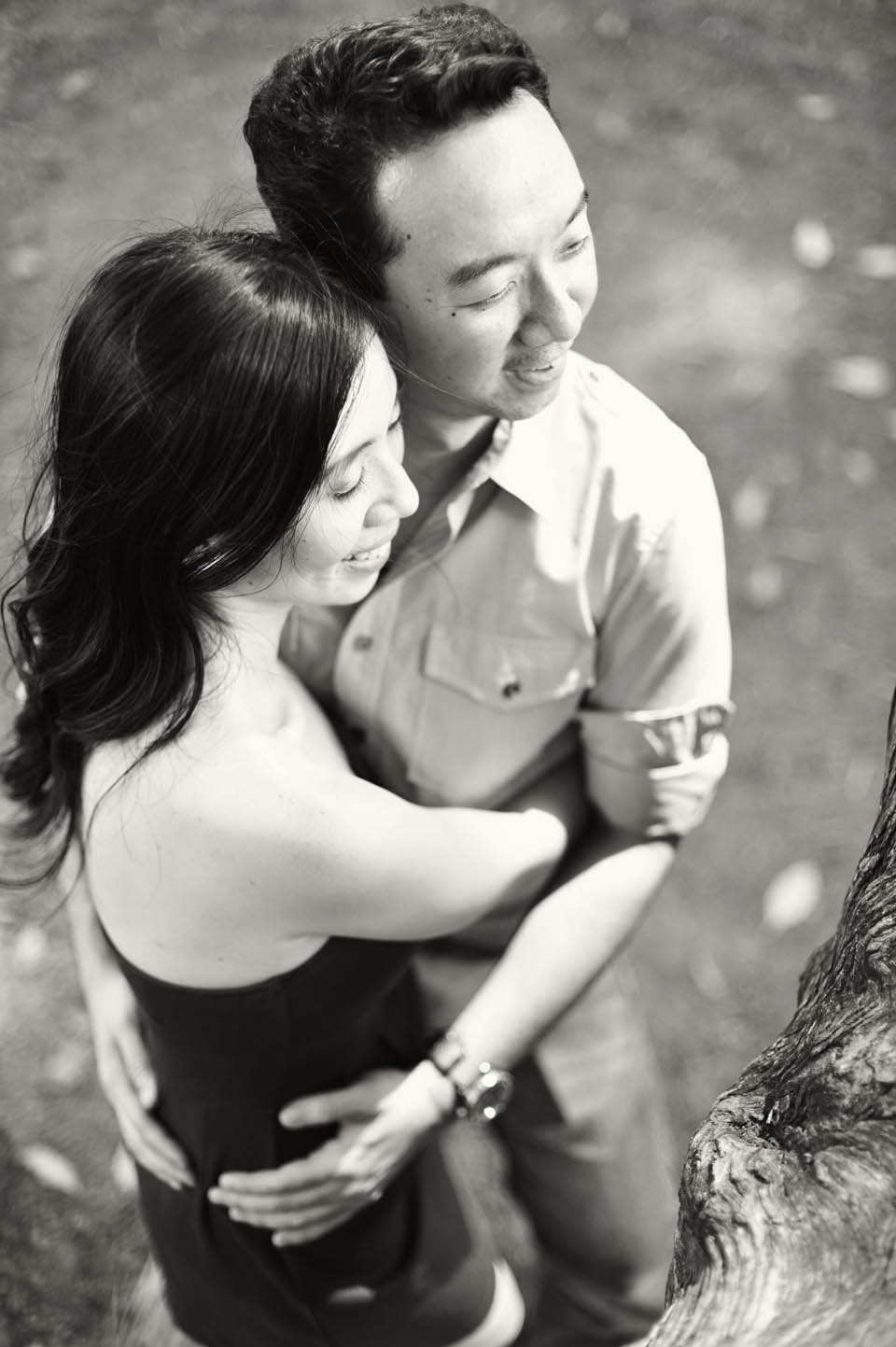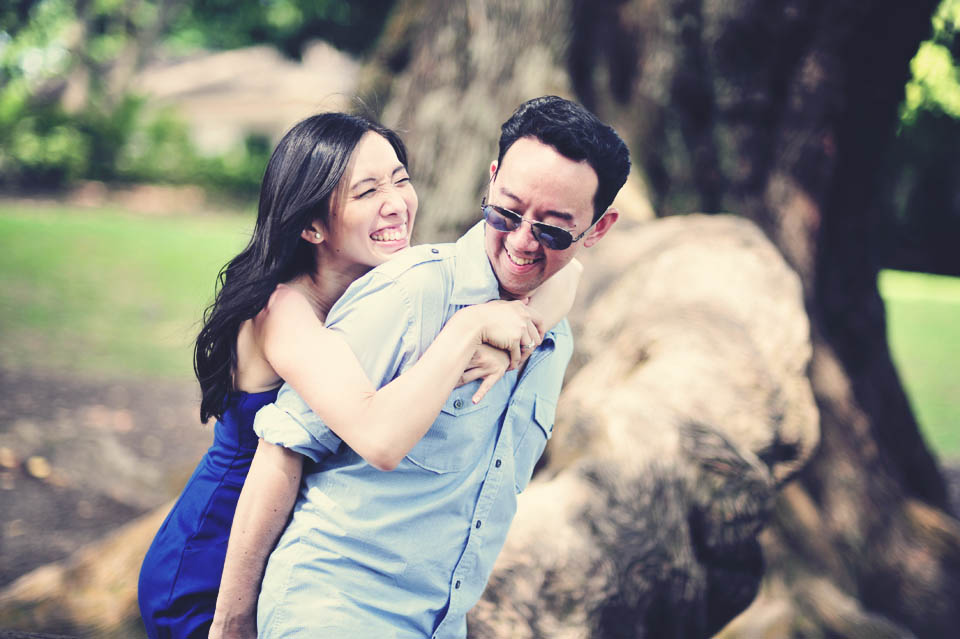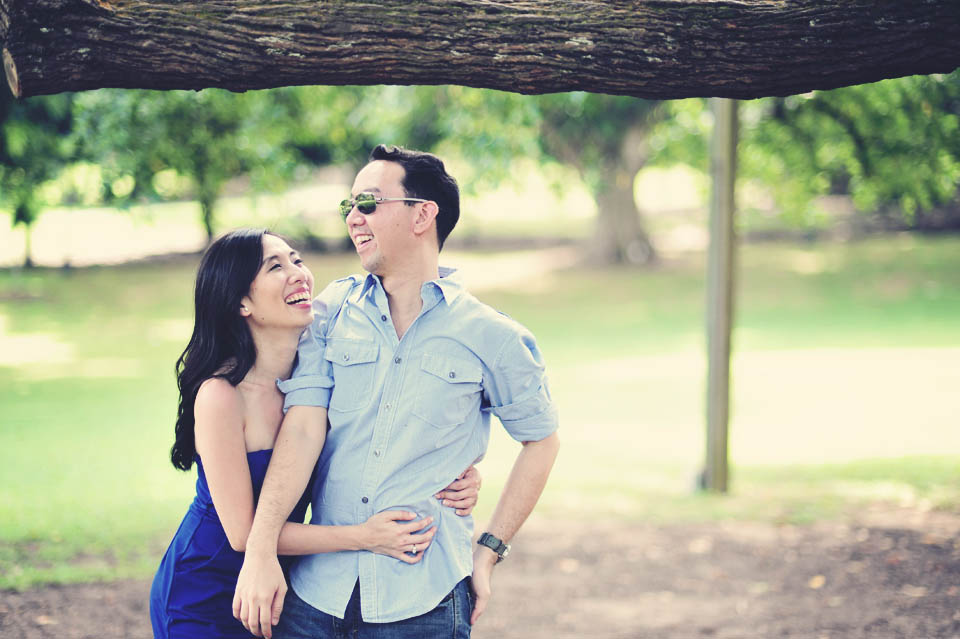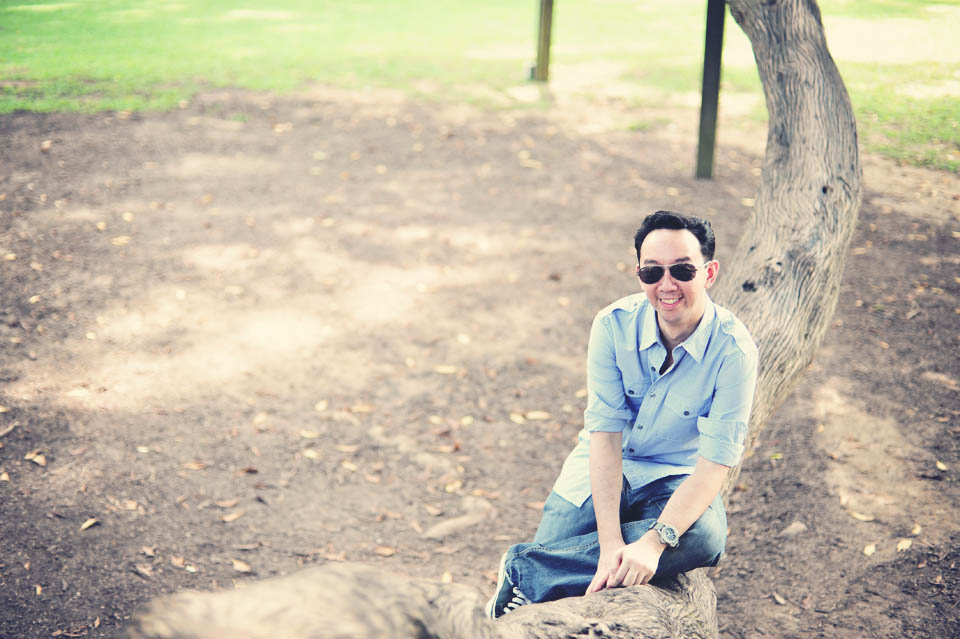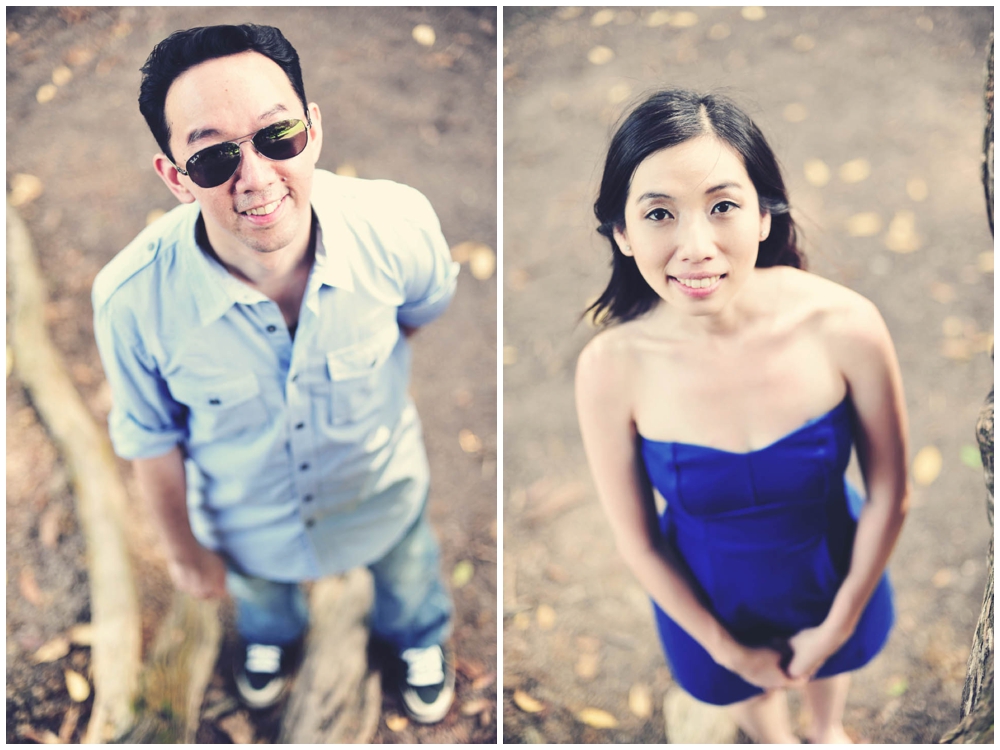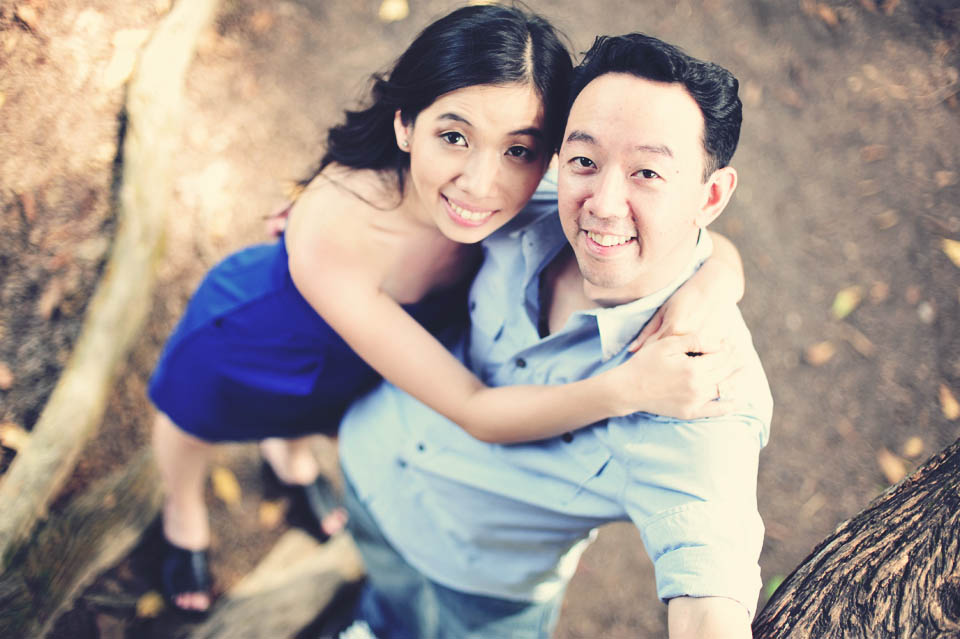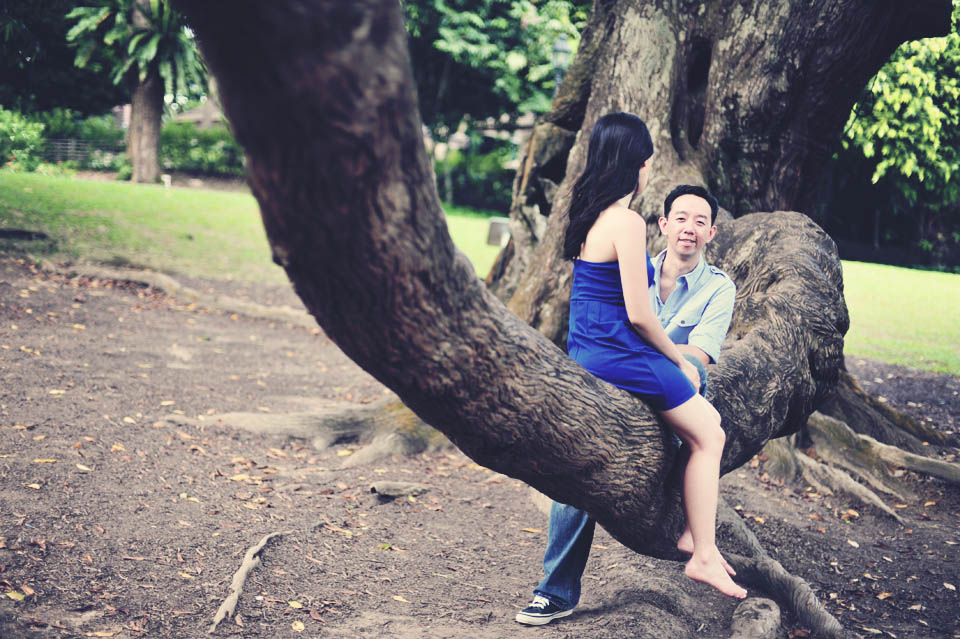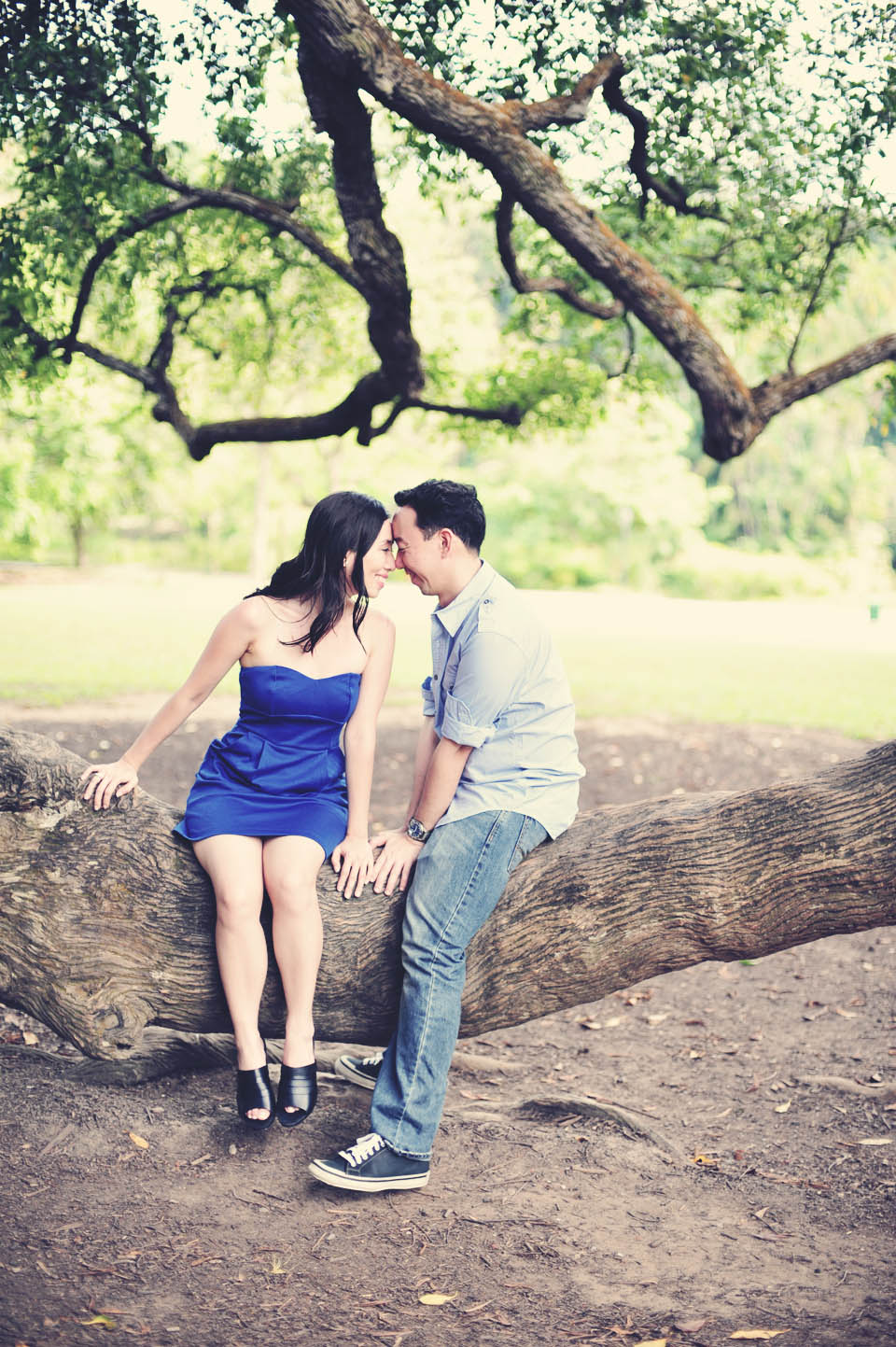 Spencer and Rachel totally loved being on the beach, getting all sunkissed and just cuddling with the seabreeze so it was rightfully where we ended the shoot..with a hammock to laze off the end of the day.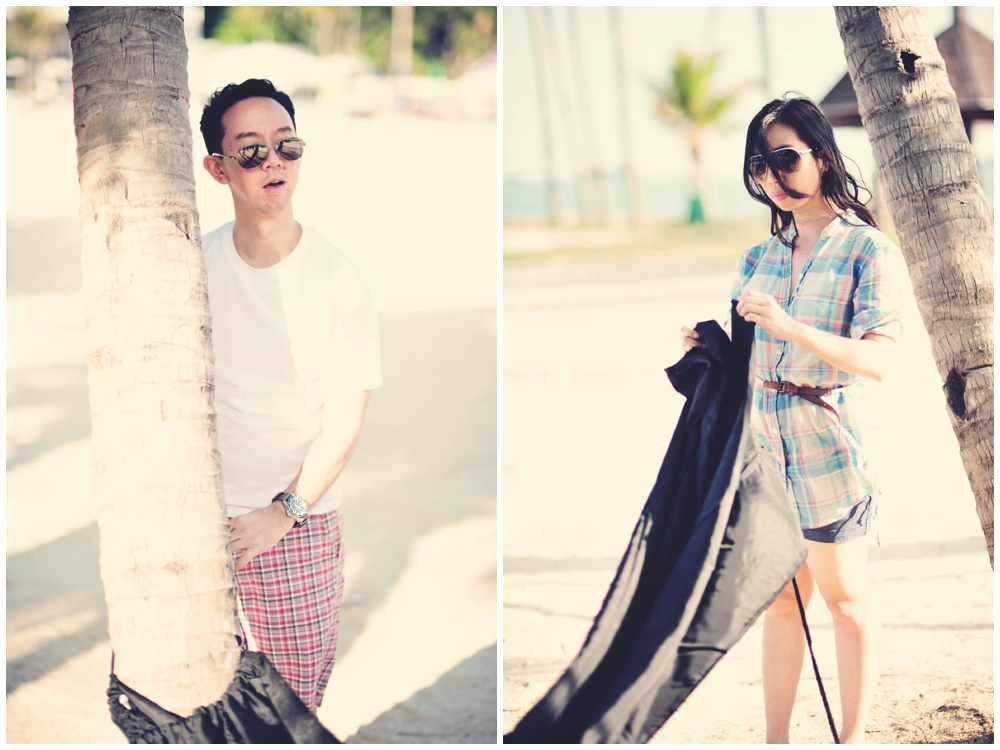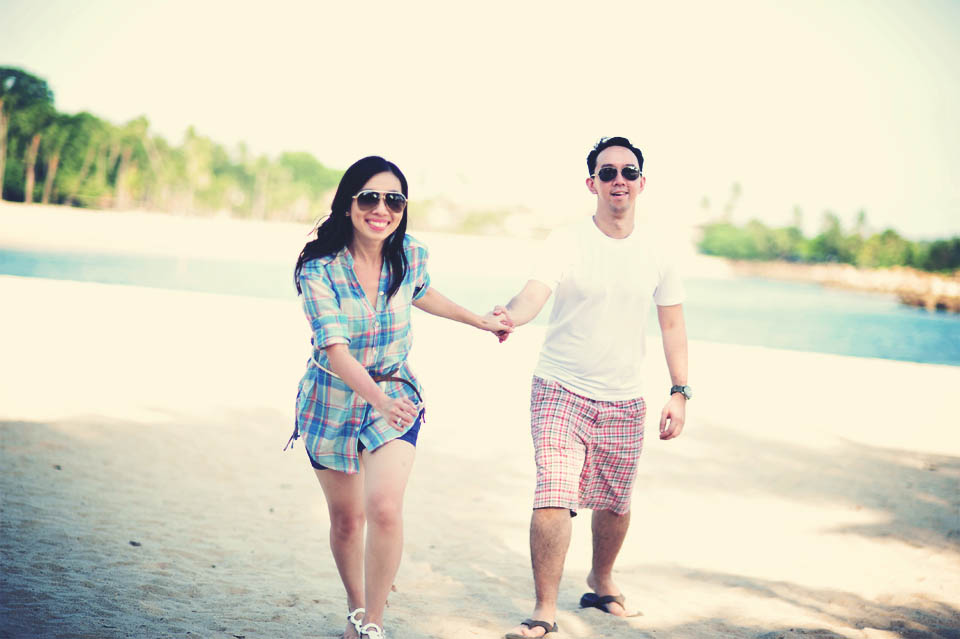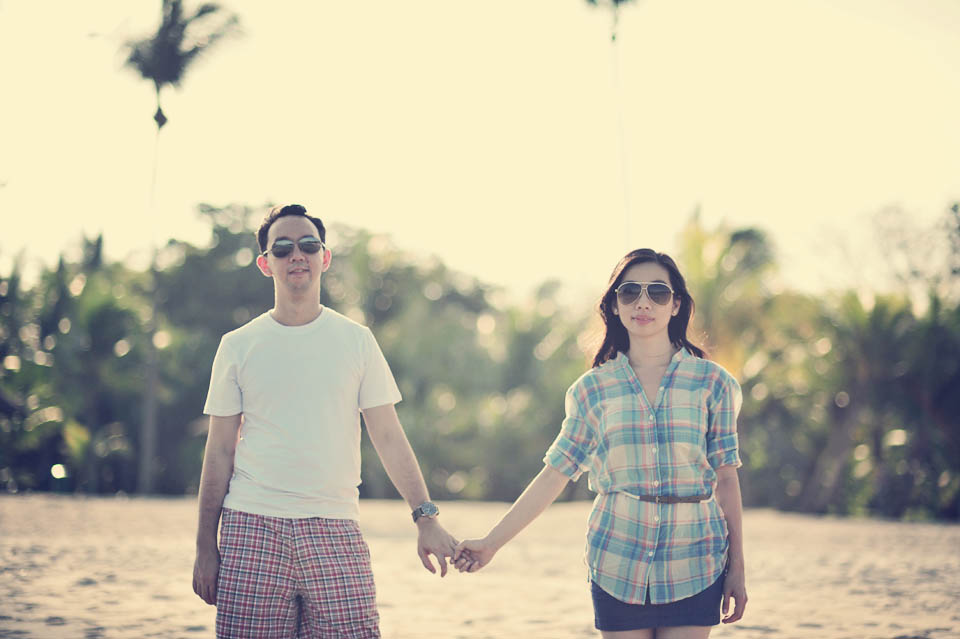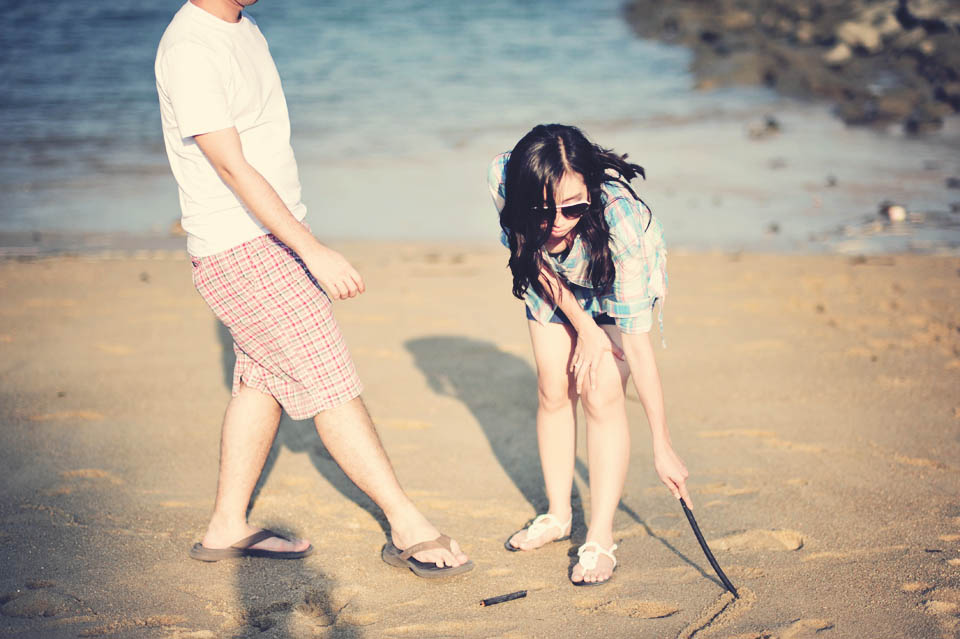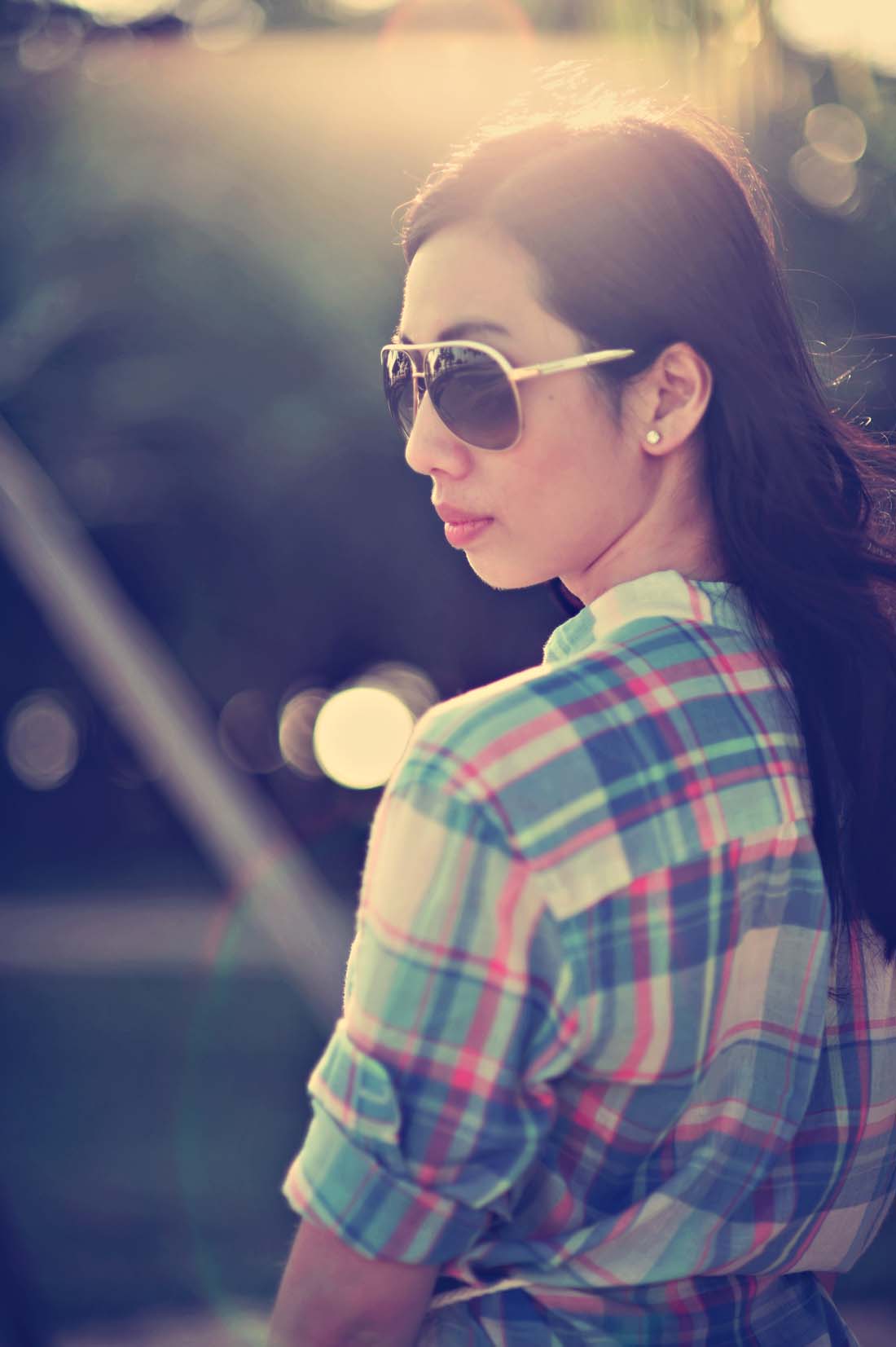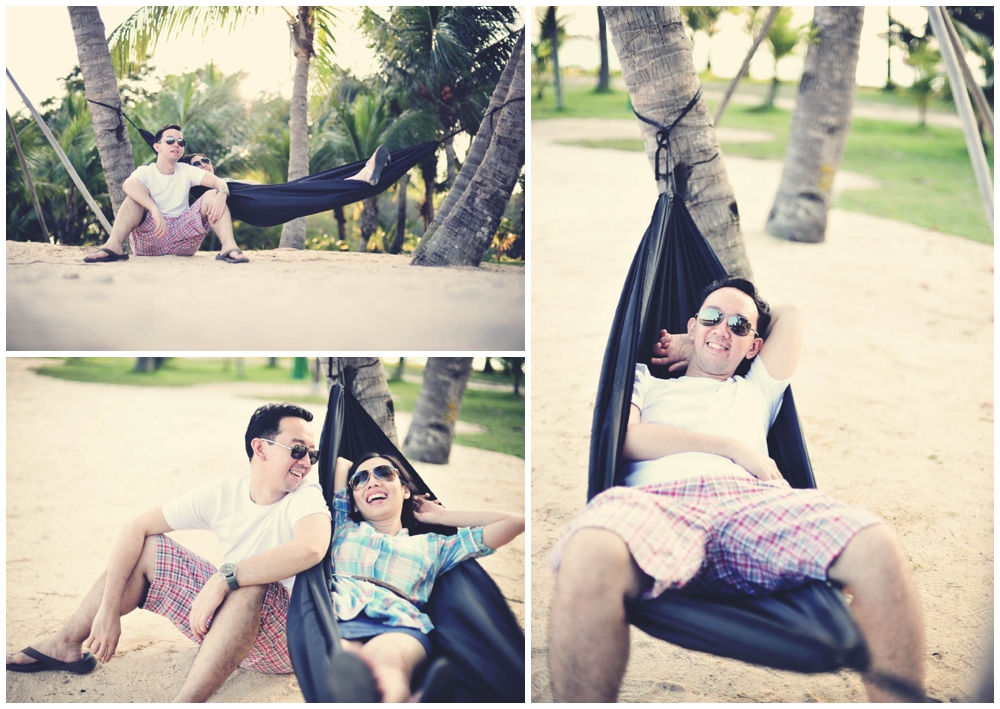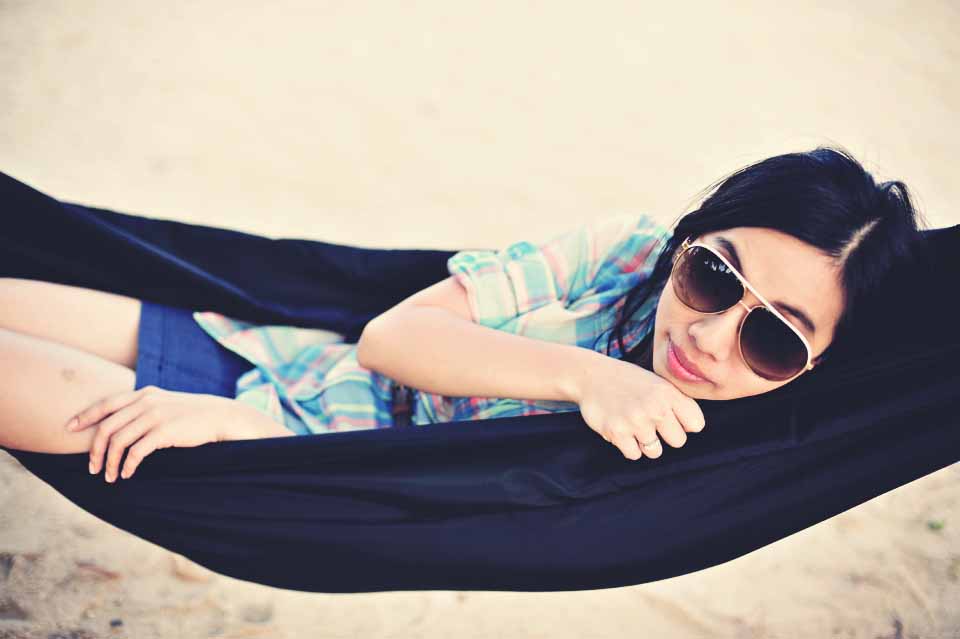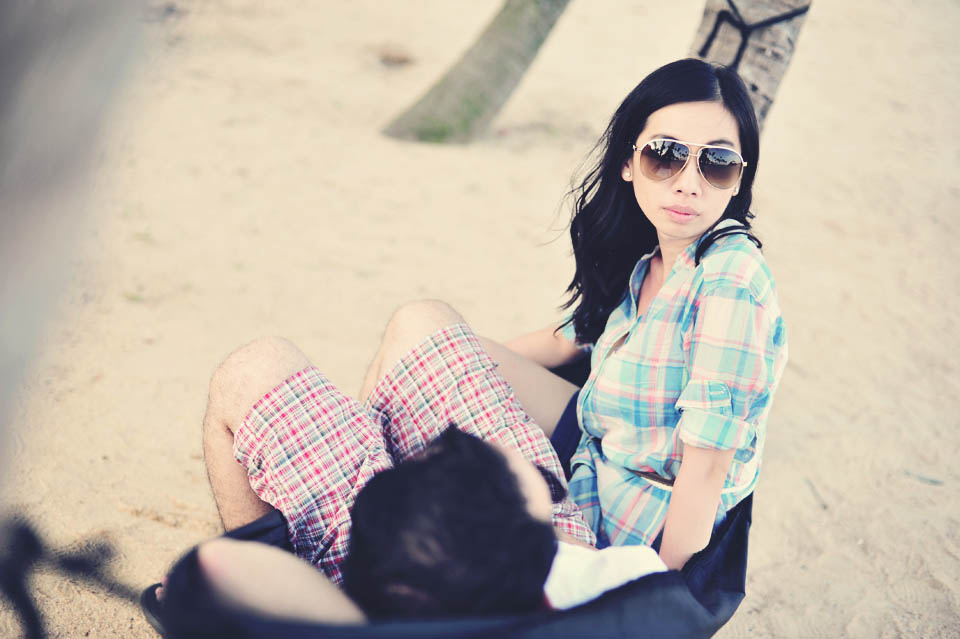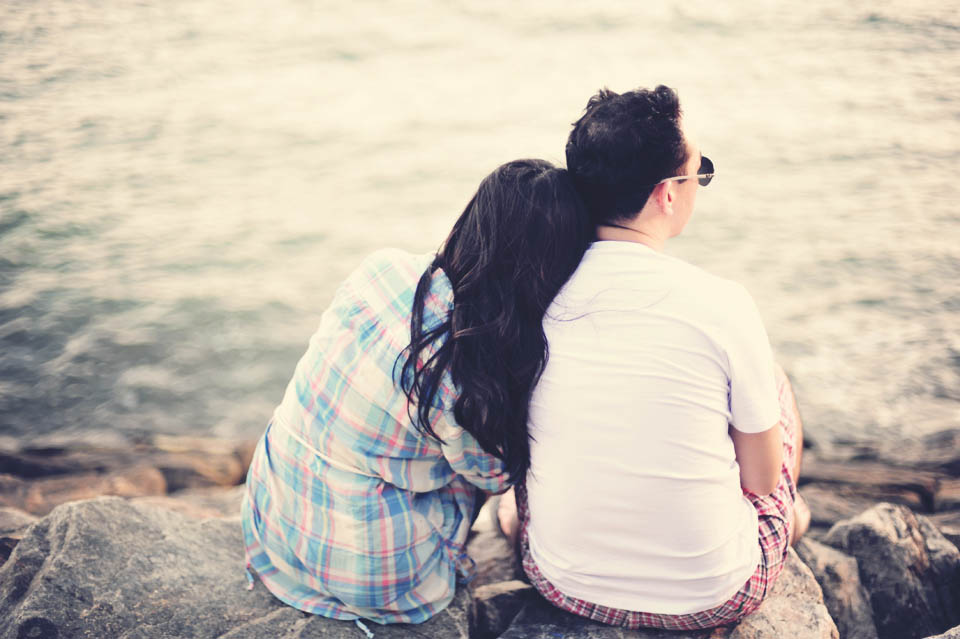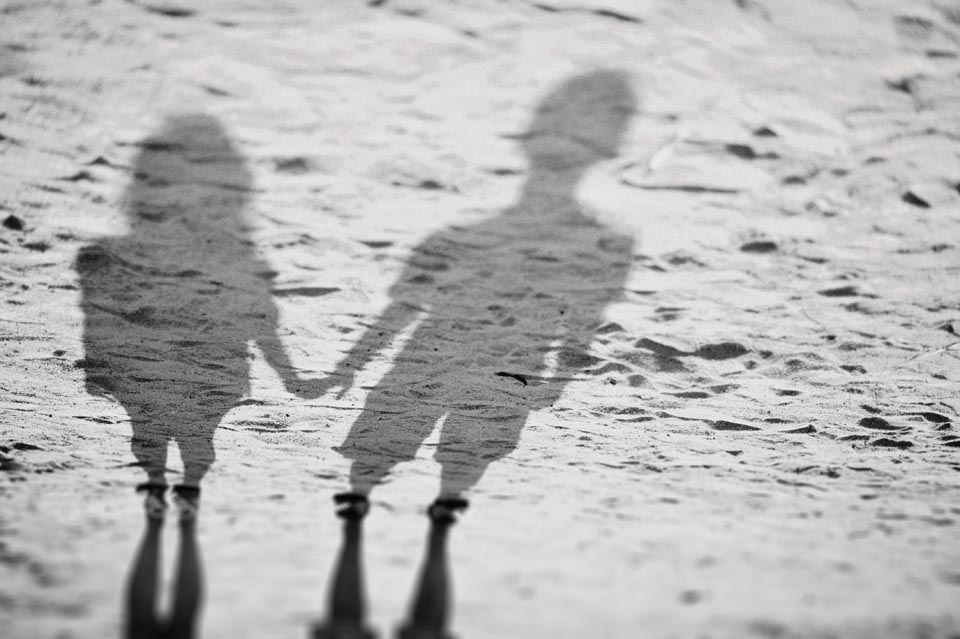 You two, are contagious!!! ♥♥♥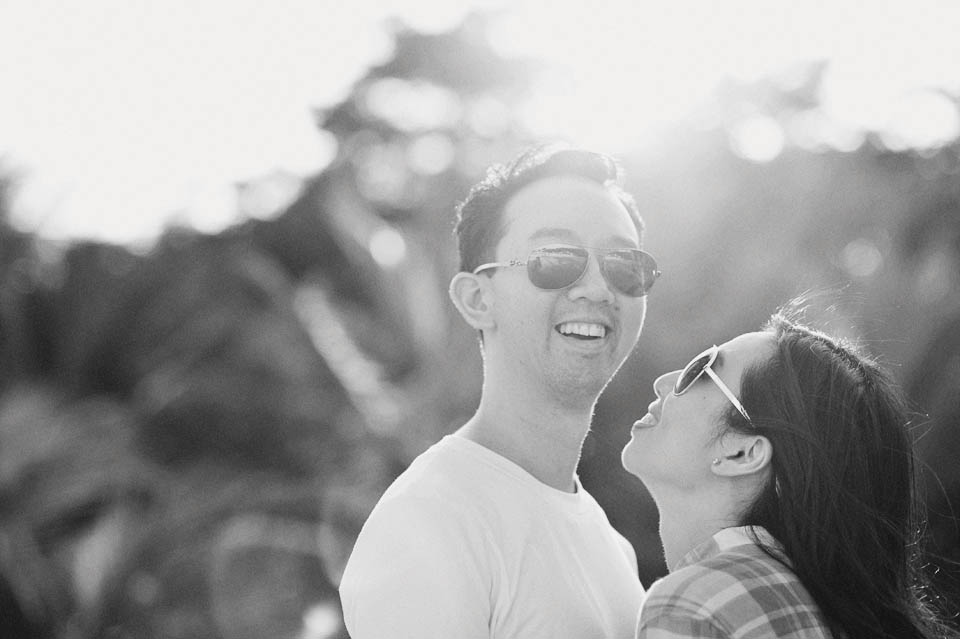 Happy Sunday!!!
Feel free to play the photoclip below and turn the music on! Hair & Make up by:  Jacqueline Cheng