How do I even put these into words now? I've certainly overused 'amazing', 'surreal', 'beyond', and 'grateful' all over my posts since the day I photographed Jeff & Jehanne in California during their esessions here, here and their civil wedding. Did you know that I'd even have to sometimes look up for synonyms hoping to find another better term? 😛
Well, it was yet another perfect summer's day. From San Jose, we decided to go on a little road trip to the southern bay area. I was super glad to be really back again in the chilly, foggy, eclectic, and city of free thinkers in San Francisco. Jeff & Jehanne were as excited as I was to have their post-wedding photos taken starting where else but at the beautiful, charming and famous Golden Gate Bridge.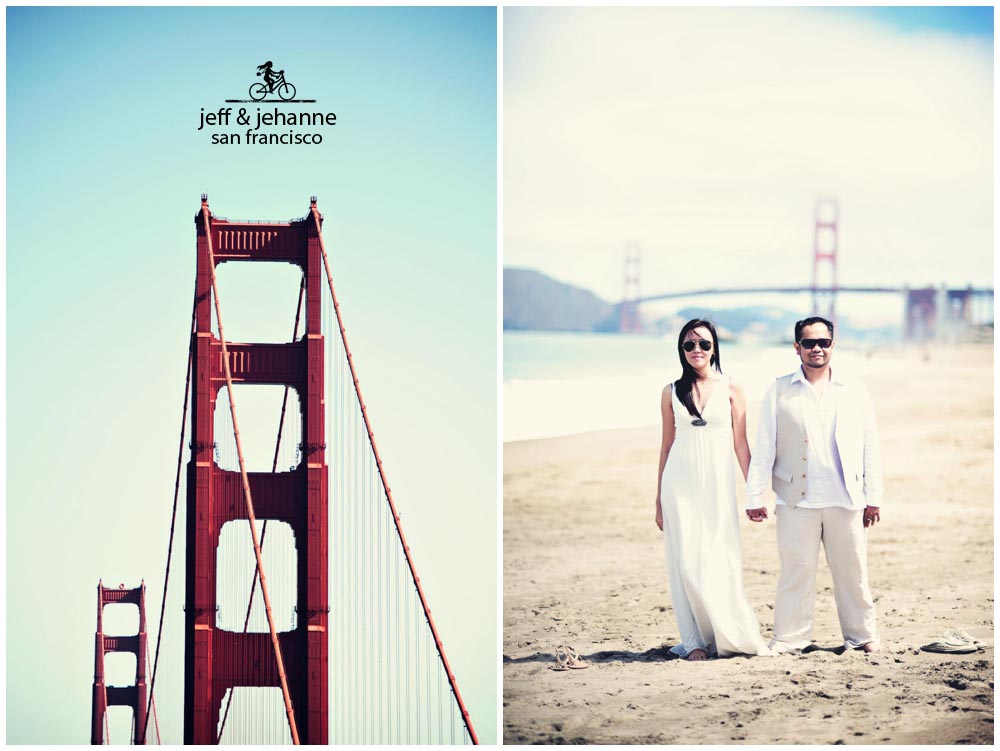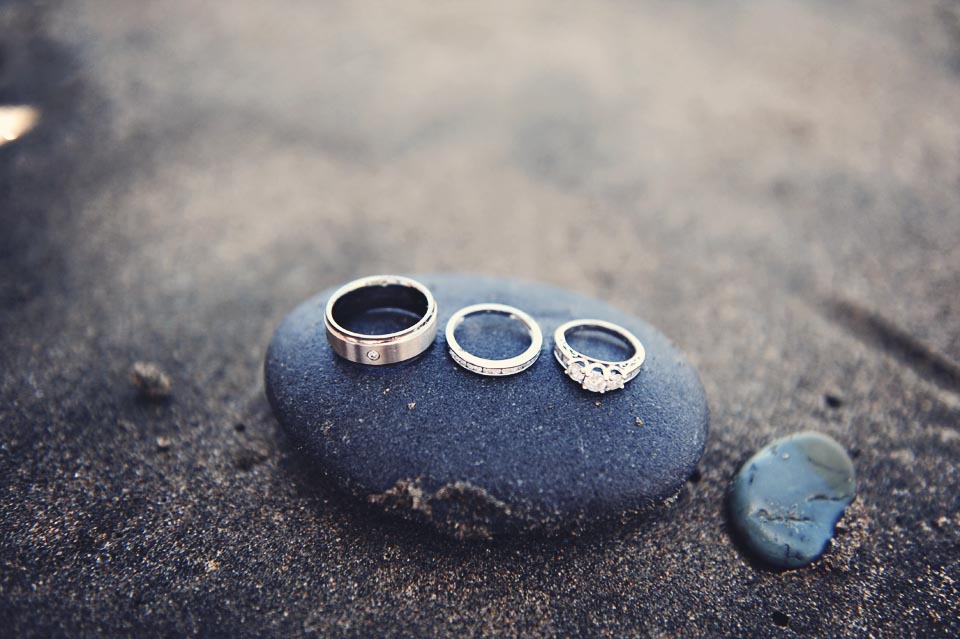 It was probably around 10am when we've finally reach the city. Thankfully, we found our way to Baker Beach where there was a better place, less crowded, to shoot and have the Golden Gate as a lovely backdrop. 😛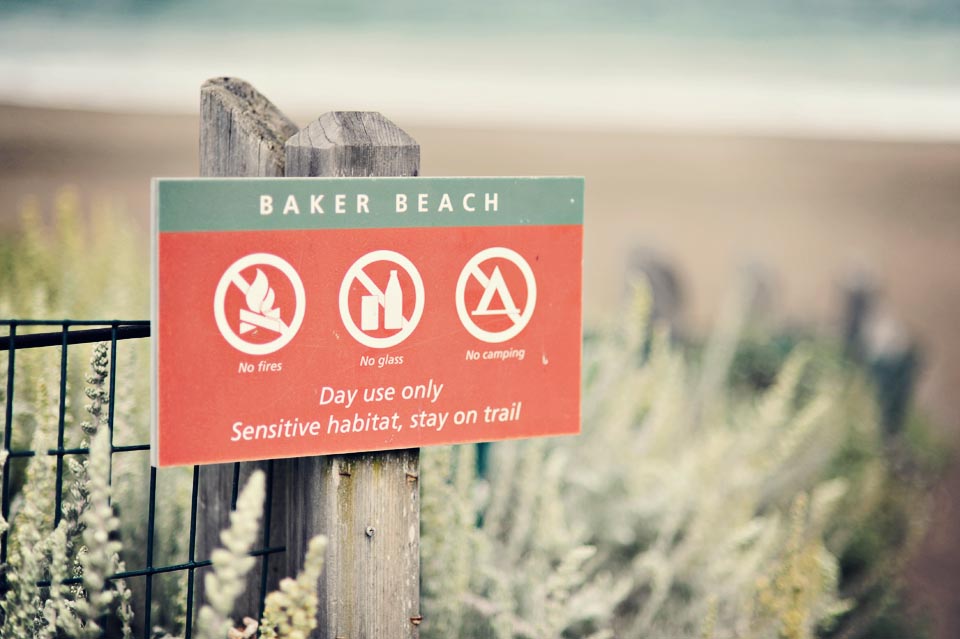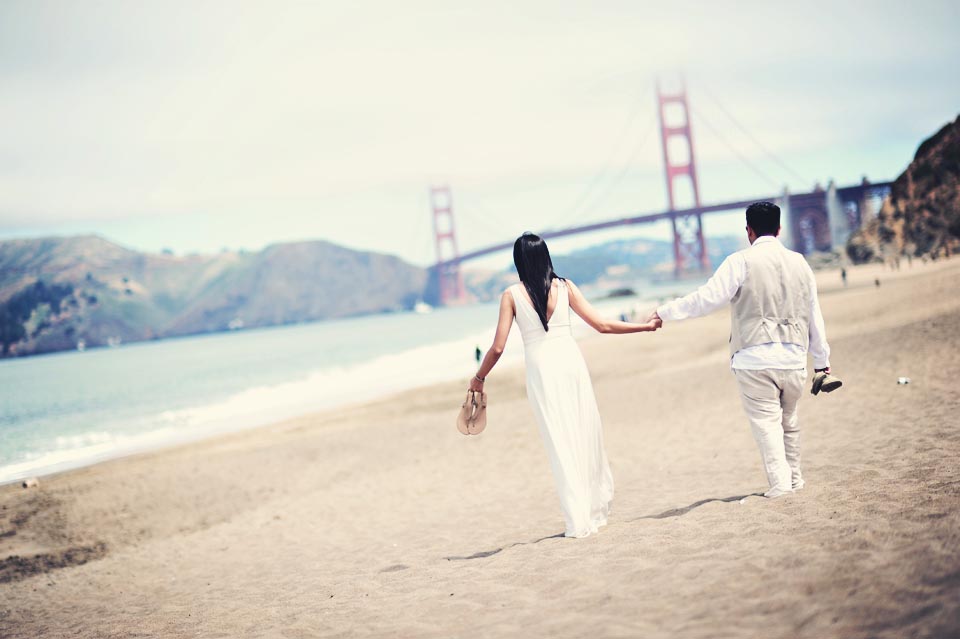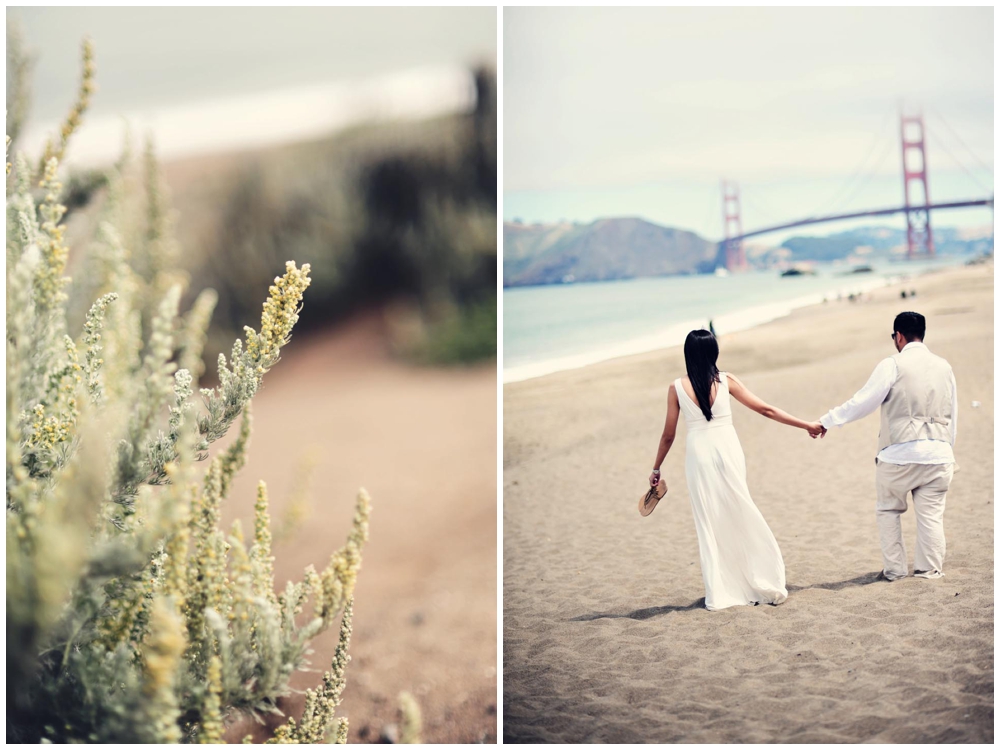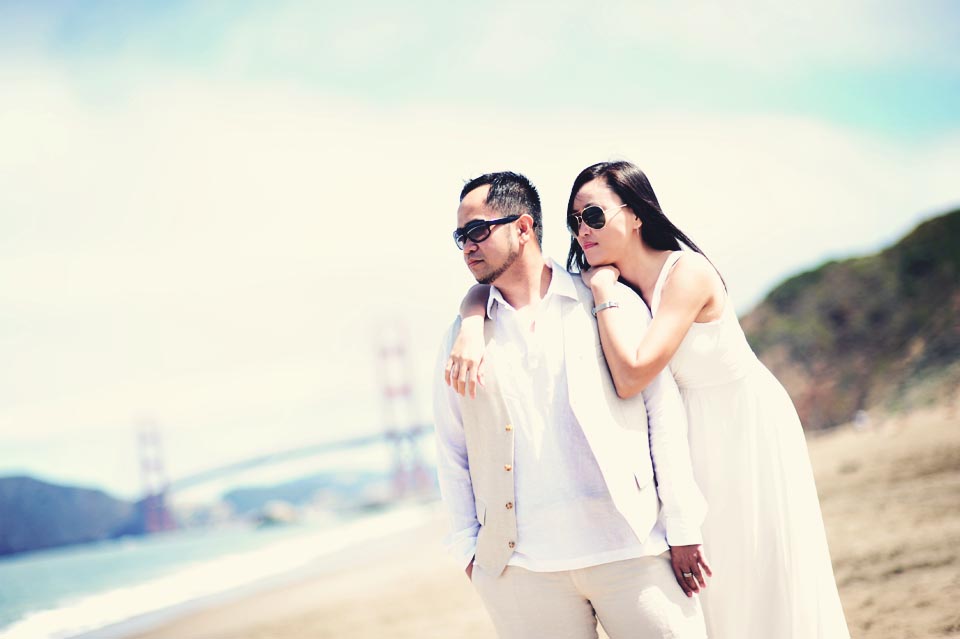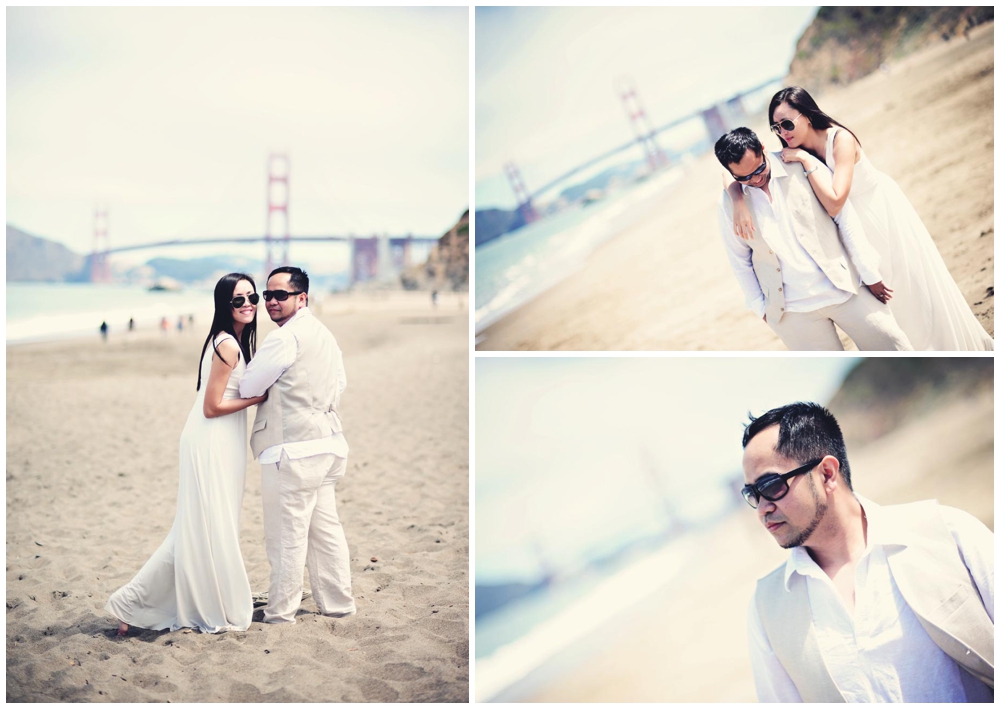 Normally, San Francisco has overcasts weather but that morning was quite lovely without the clouds hovering yet at the bridge.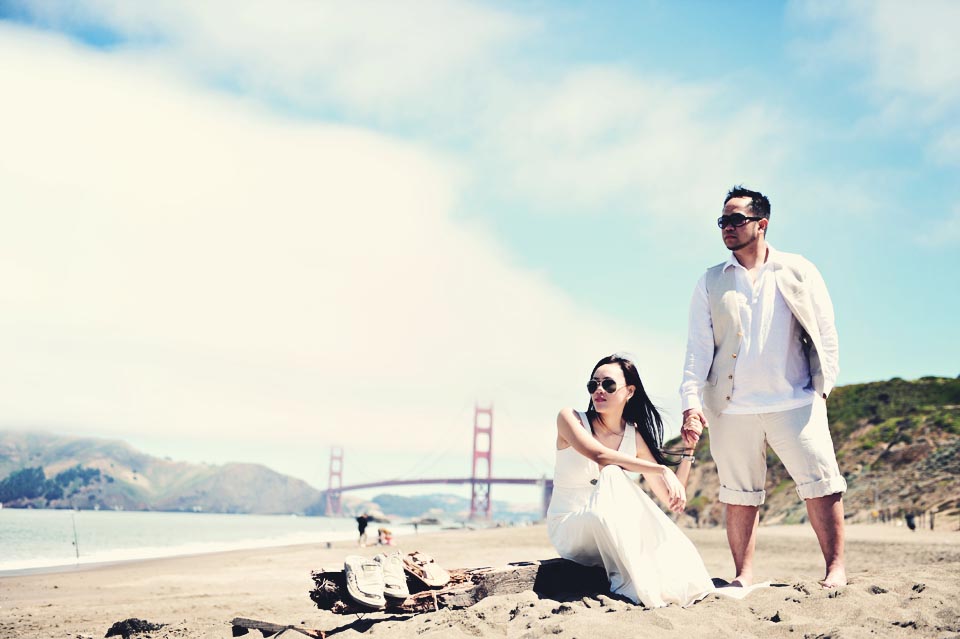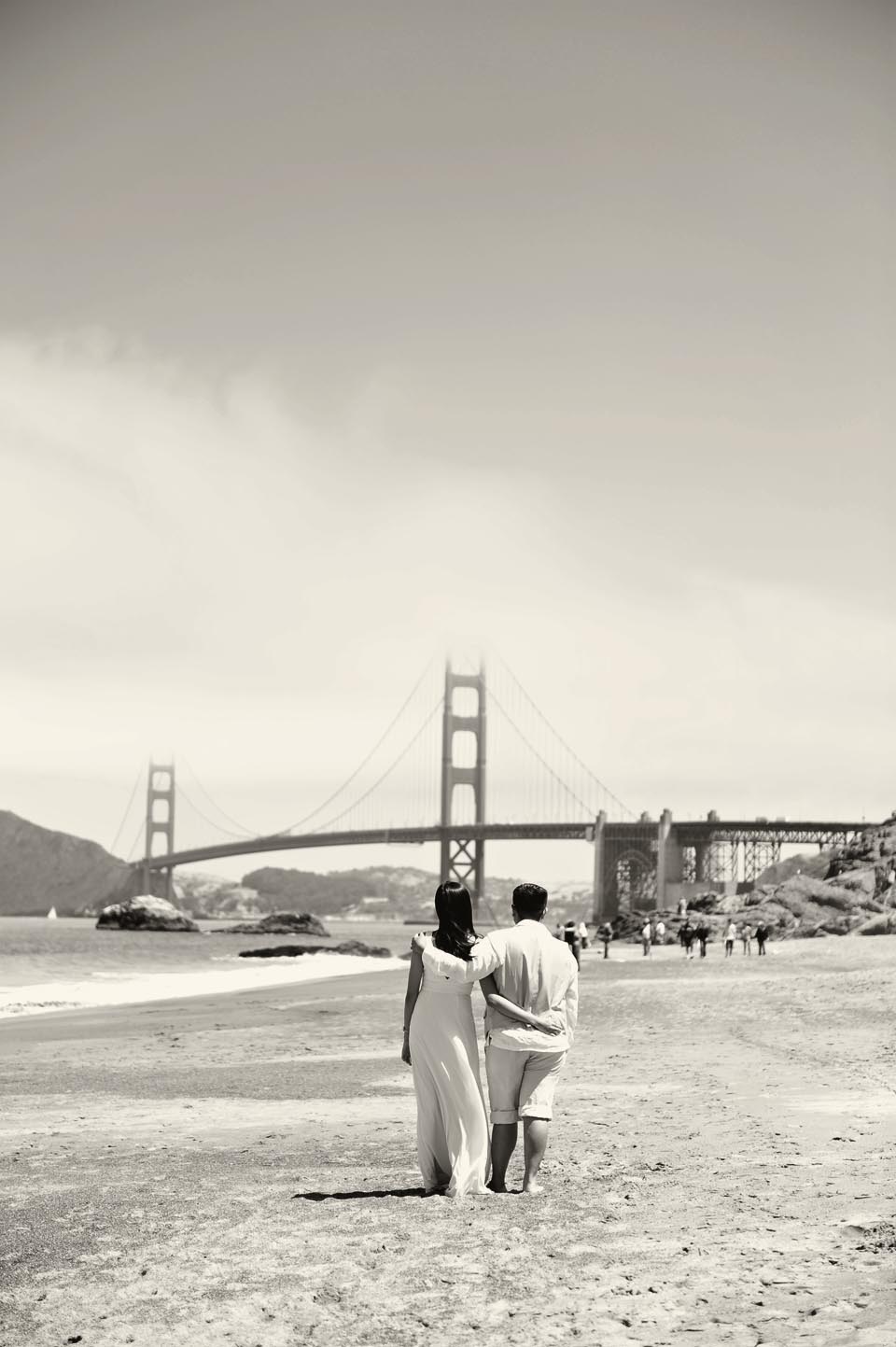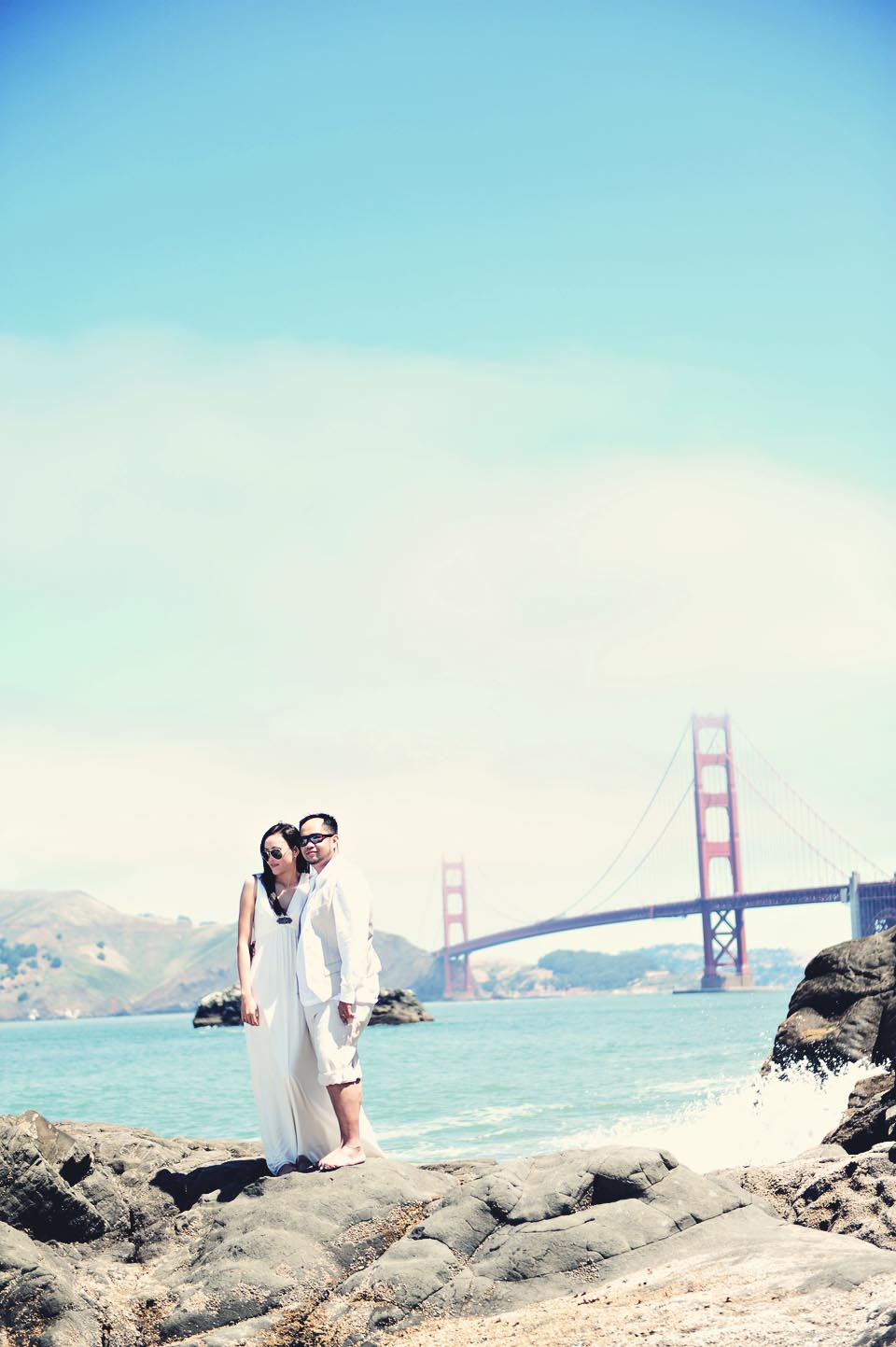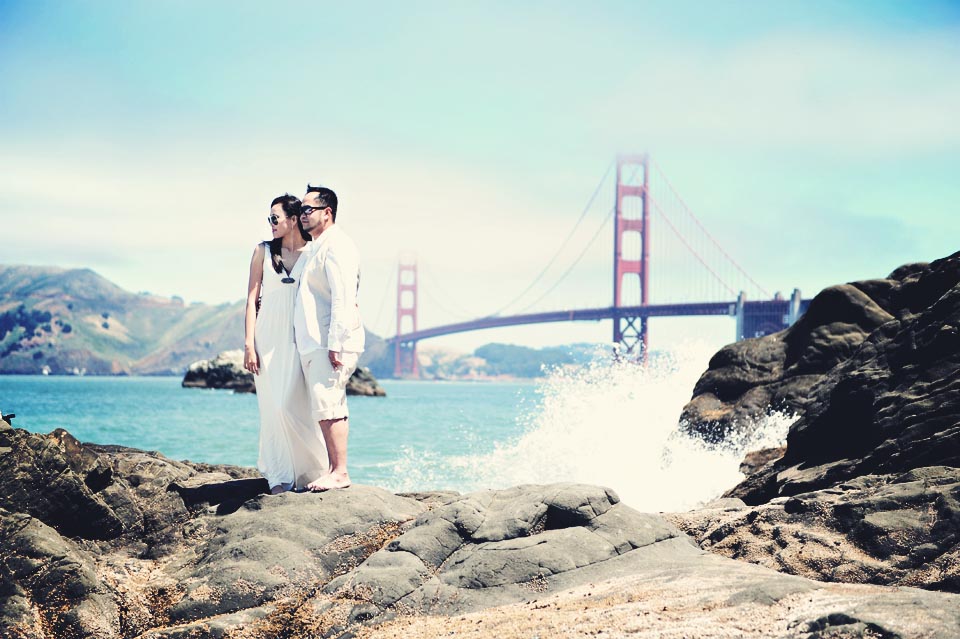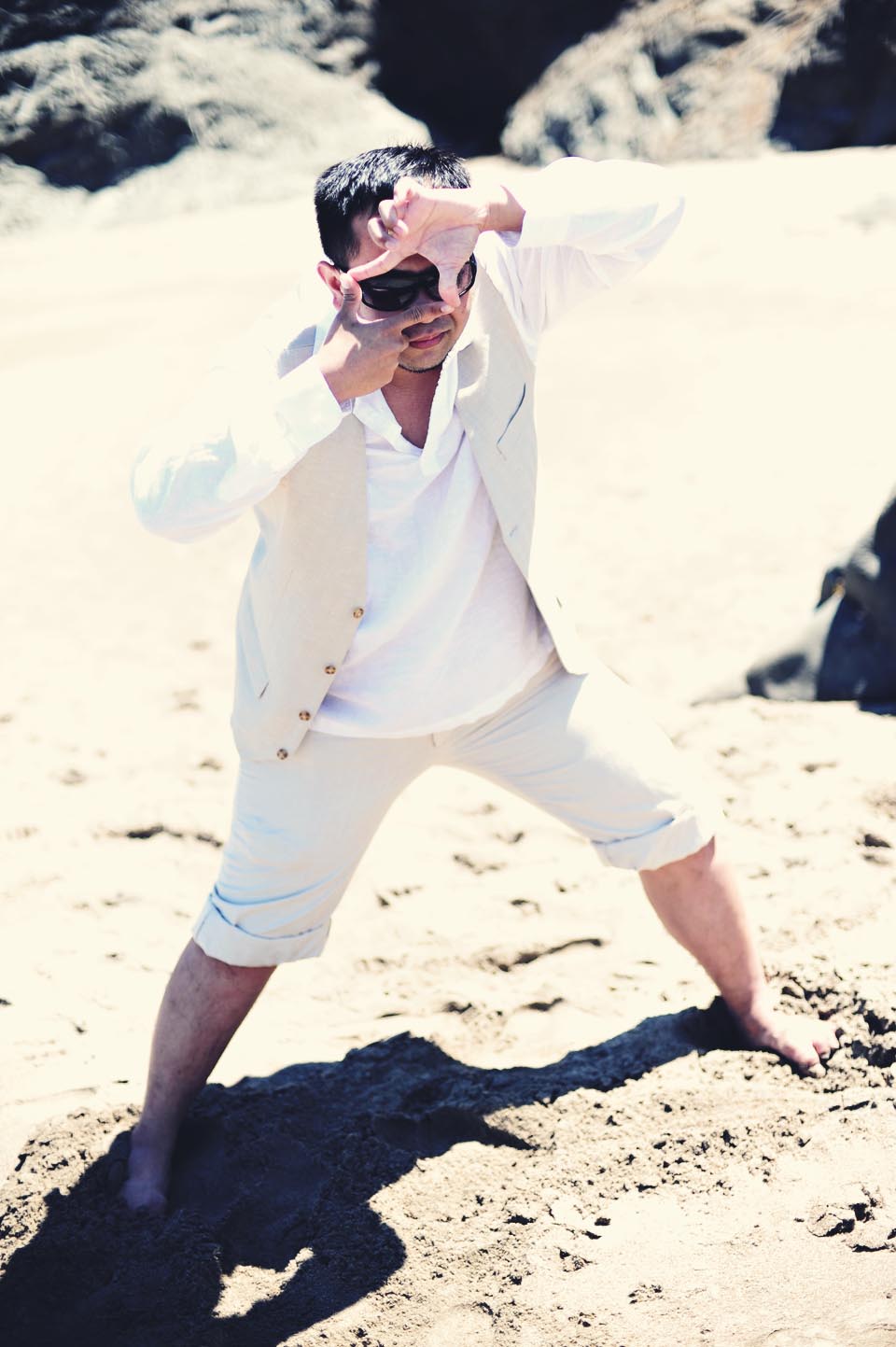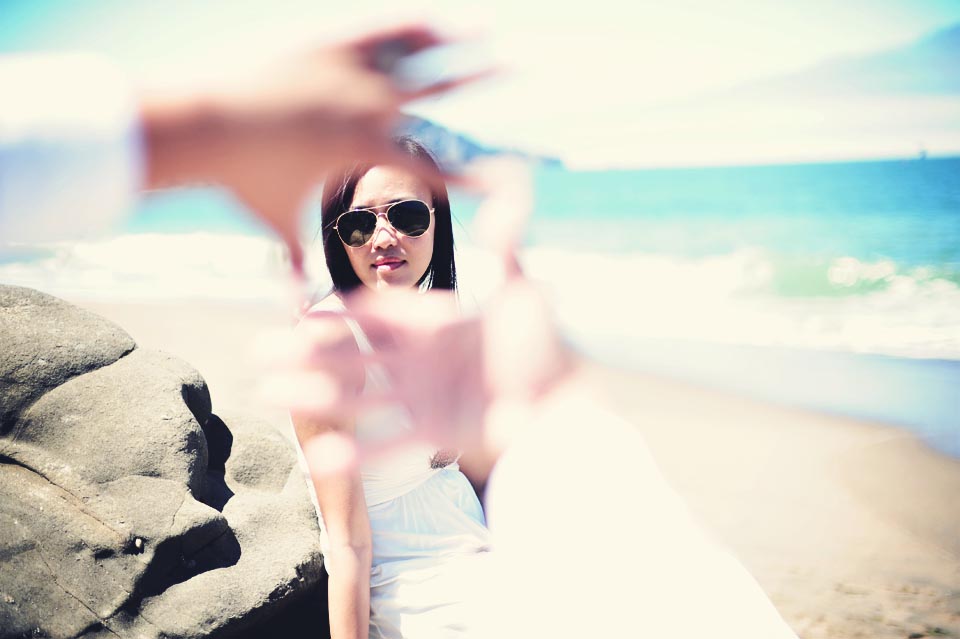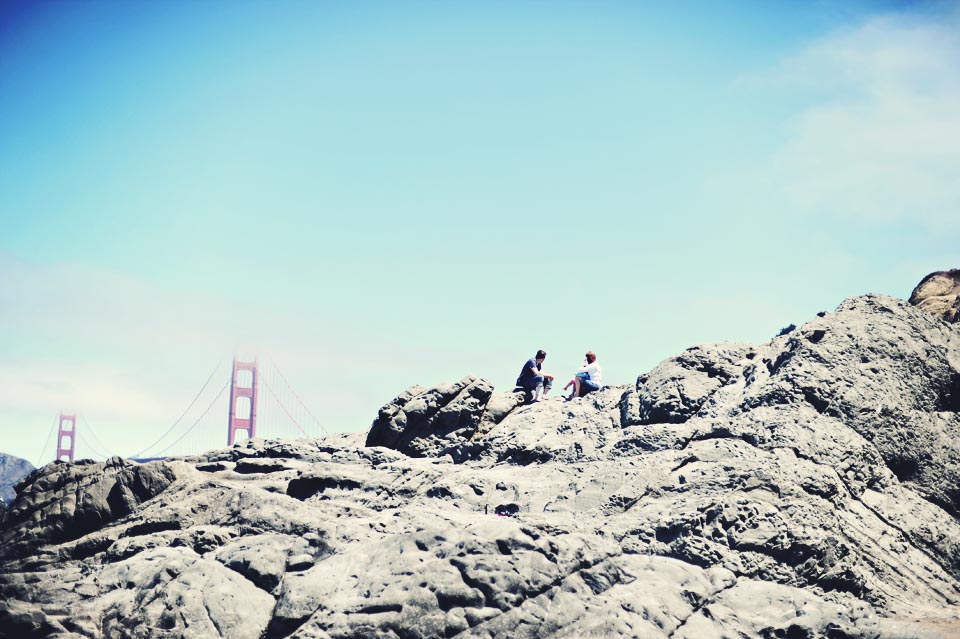 Despite the bright sunny skies, the beach was still chilly by the way so we didn't play too much by the water. 😛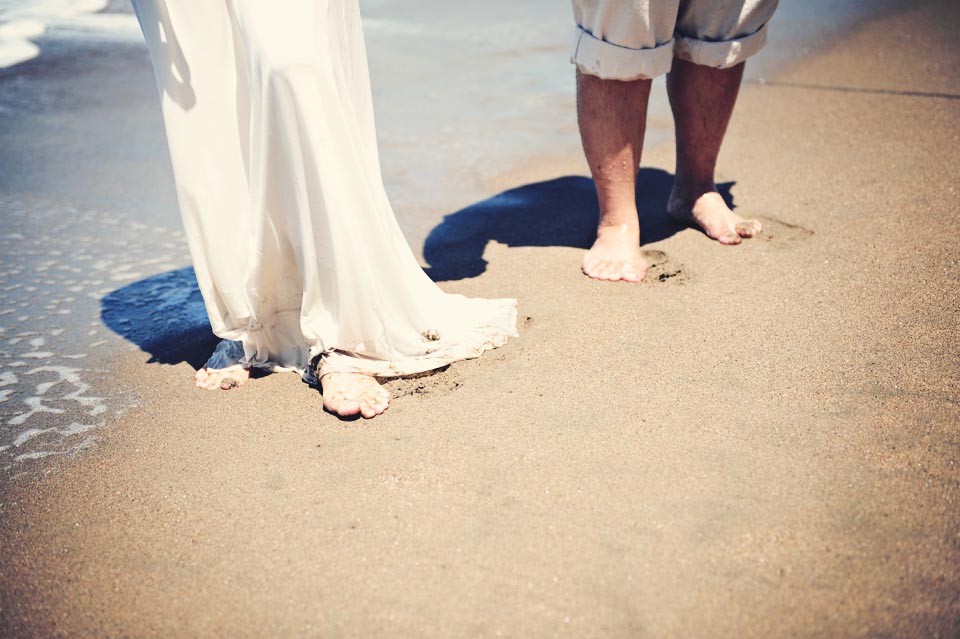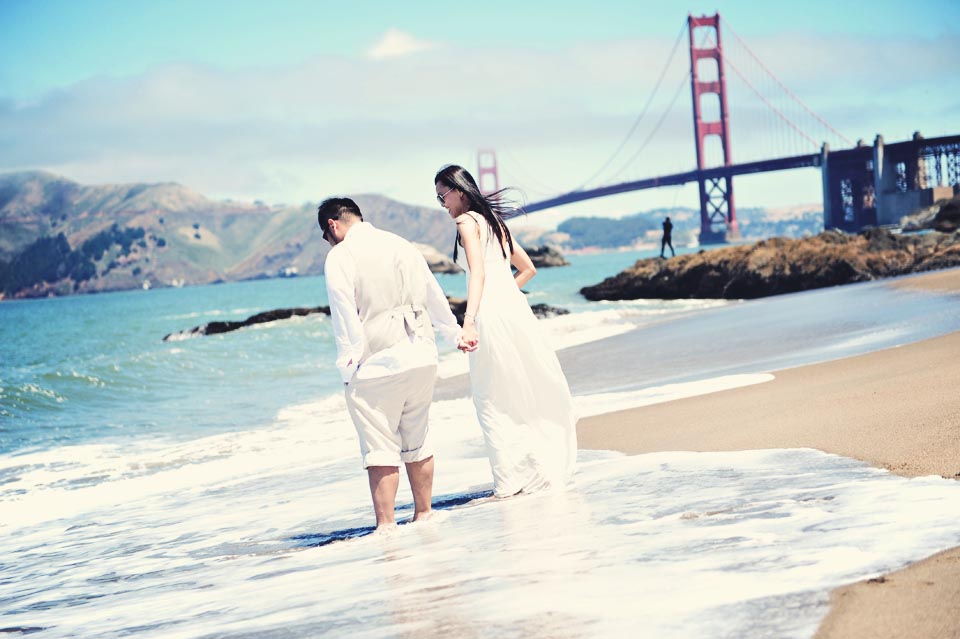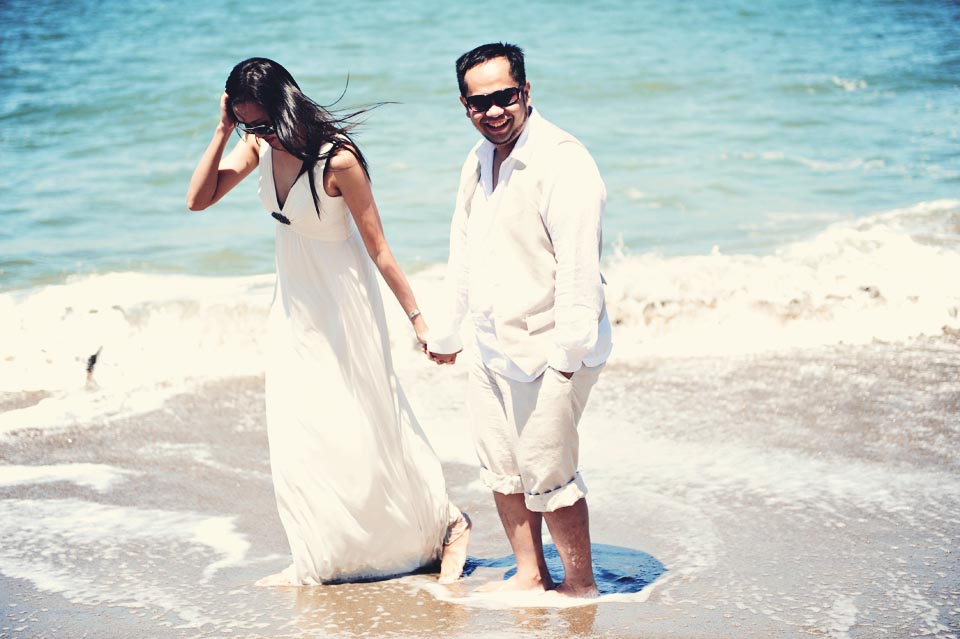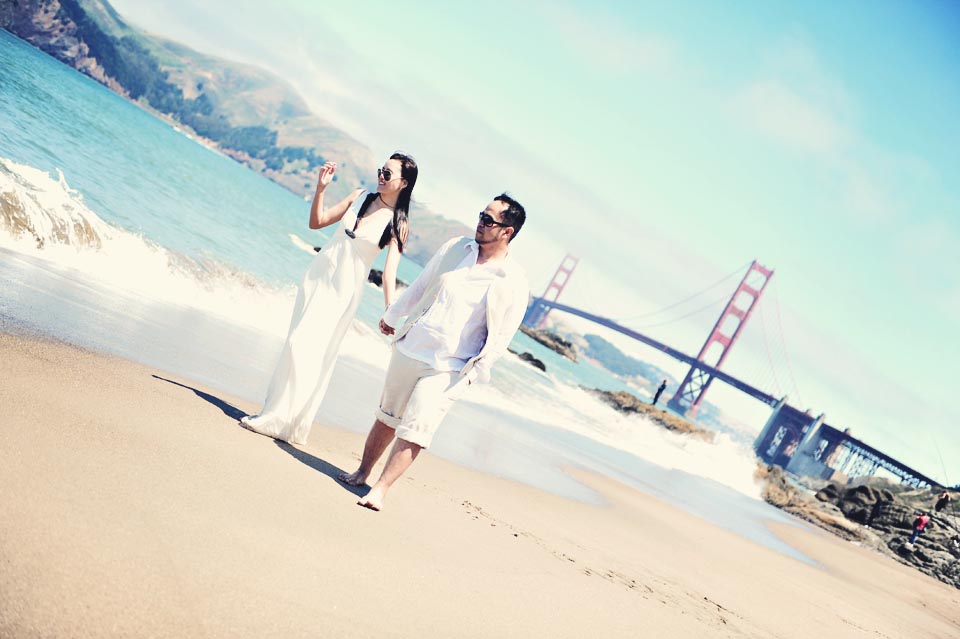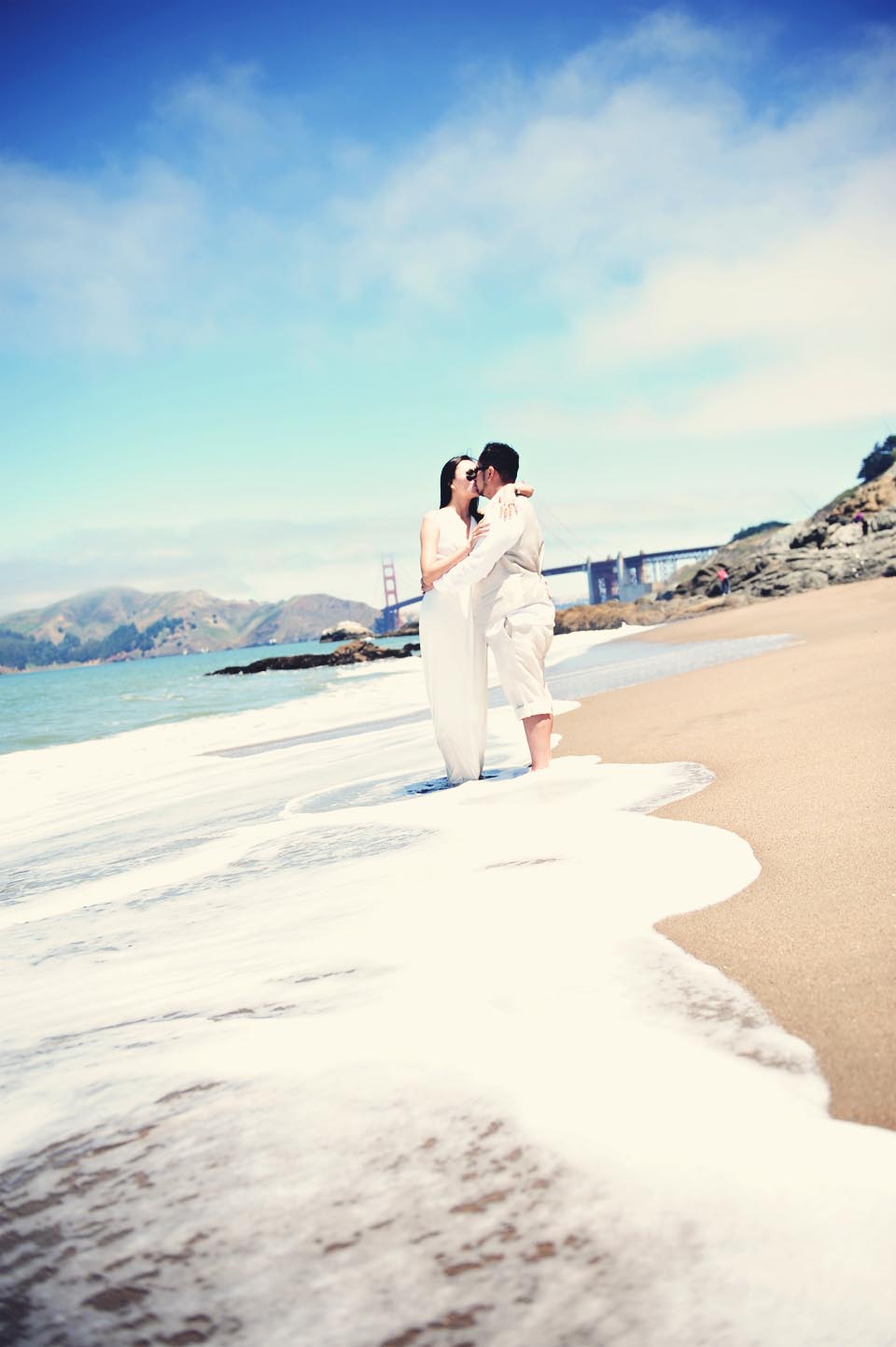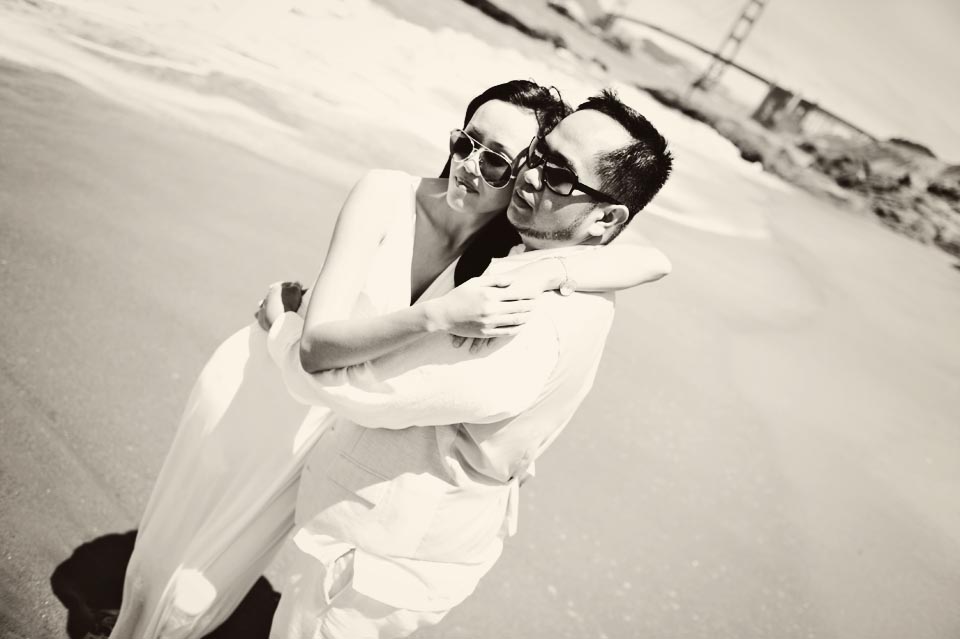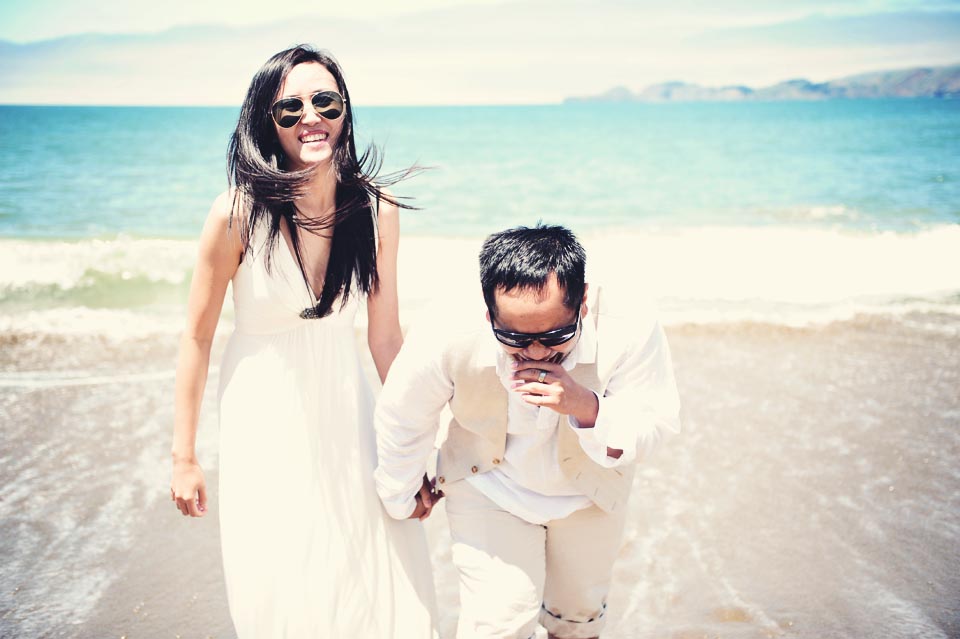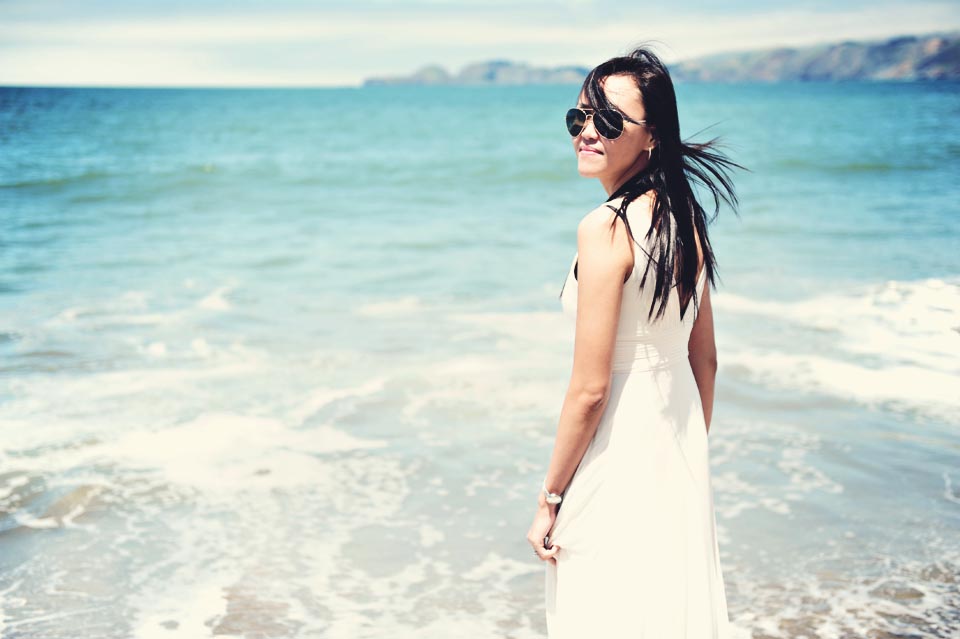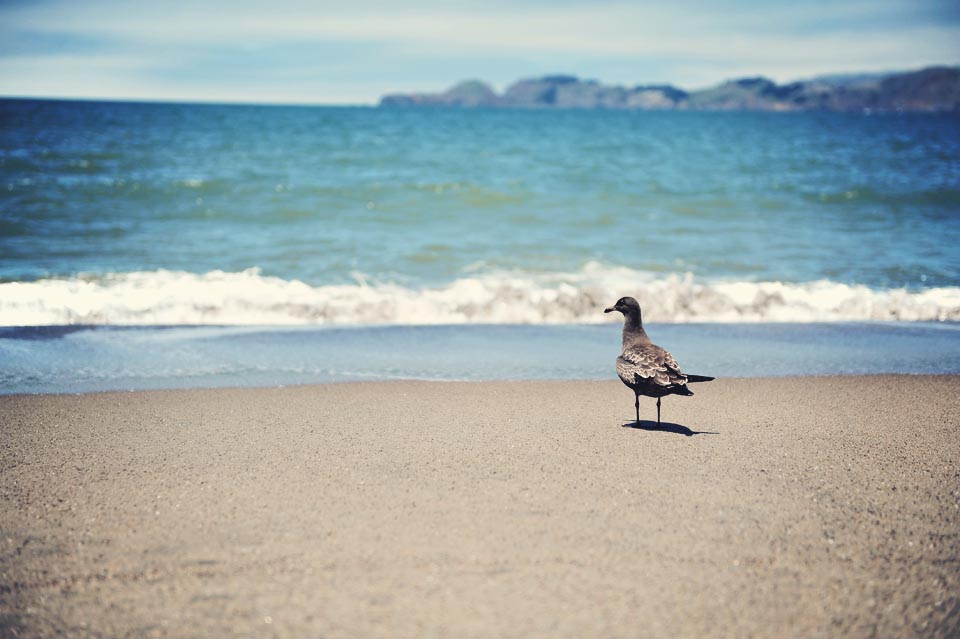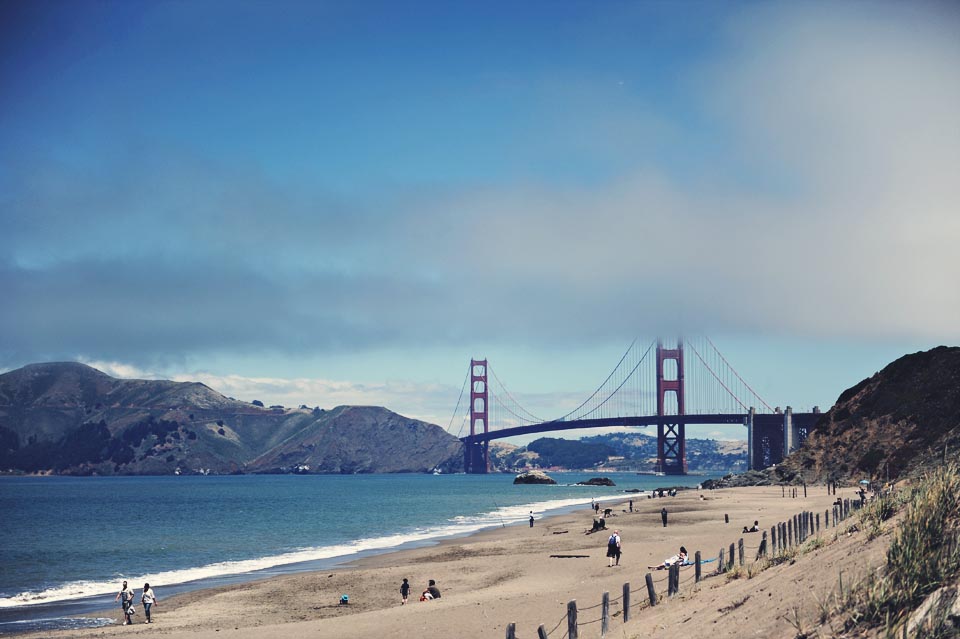 By the  time when it was getting more chilly, we left the beach and drove around the city to tantalize with the town's swinging nostalgic feel. Minutes later, we found ourselves in the district of Haight Ashburry – known for the origins of a hippie movement in the 60s. I knew about this place through a close friend's suggestion fervently telling me not miss this during my trip. *winks to Bevlee* Boy, did my heart screamed out there!!! 🙂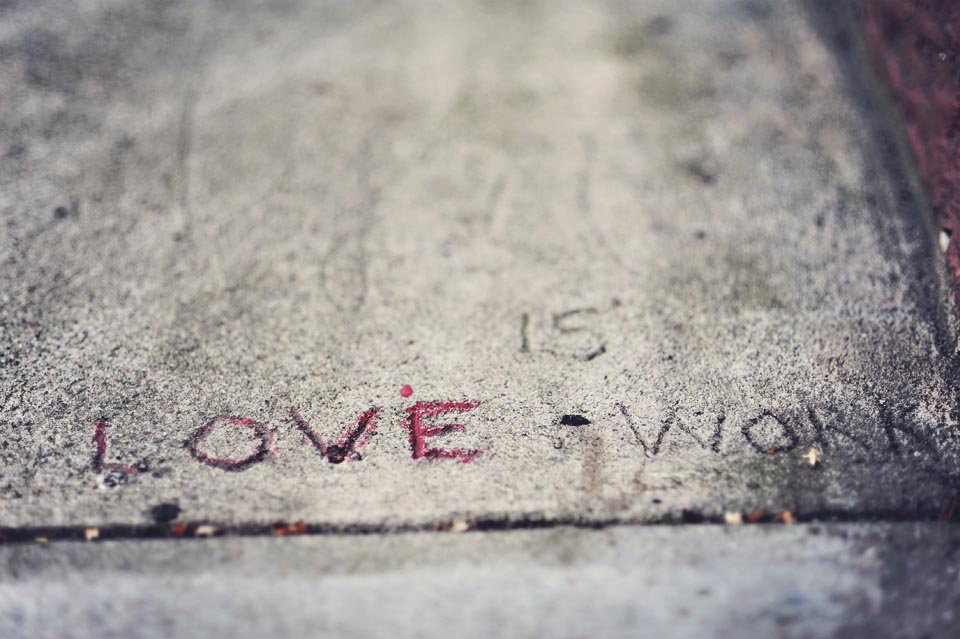 And you know what first thing we saw there? A hippie's caravan parked by the street. I tell you, everything for me there is eye candy I wish I'd have another day to just hang out there. 🙂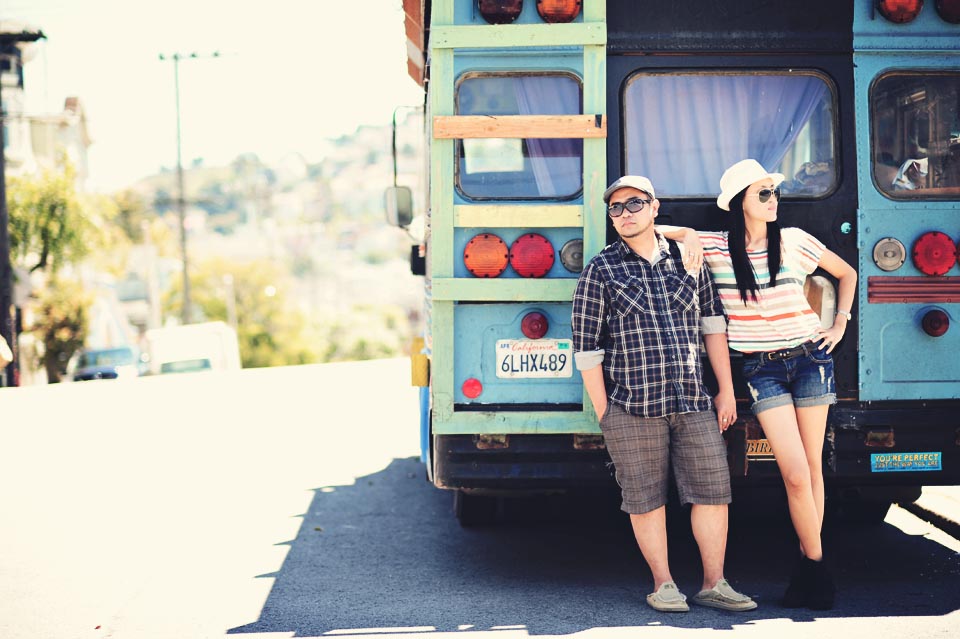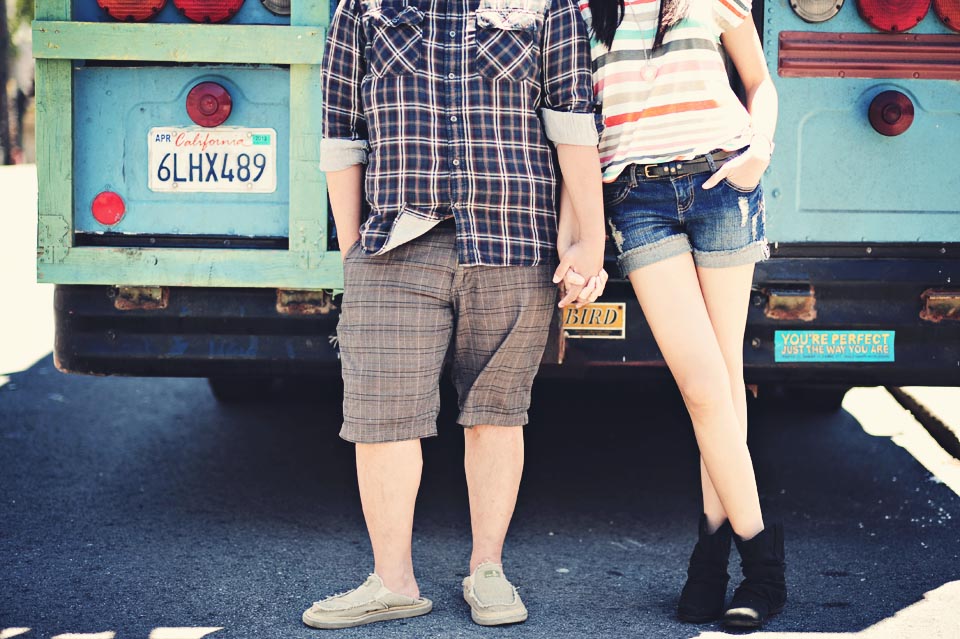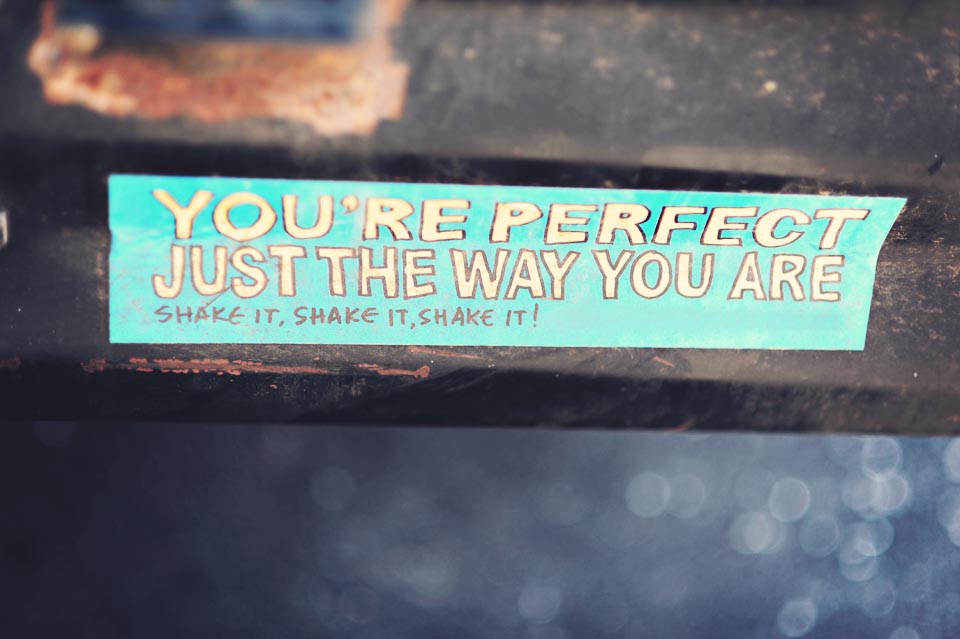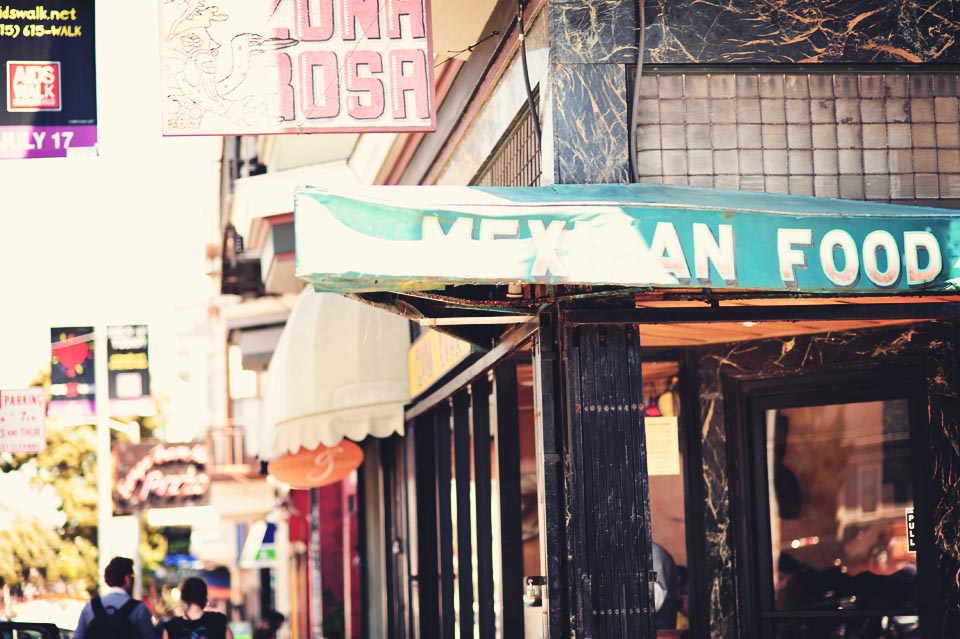 The quaint streets were surrounded by resto bars, artsy cafes, and lots of vintage shops — I died. Yes. I really died. I'll probably have another blogpost for some more other stuff I took. 😛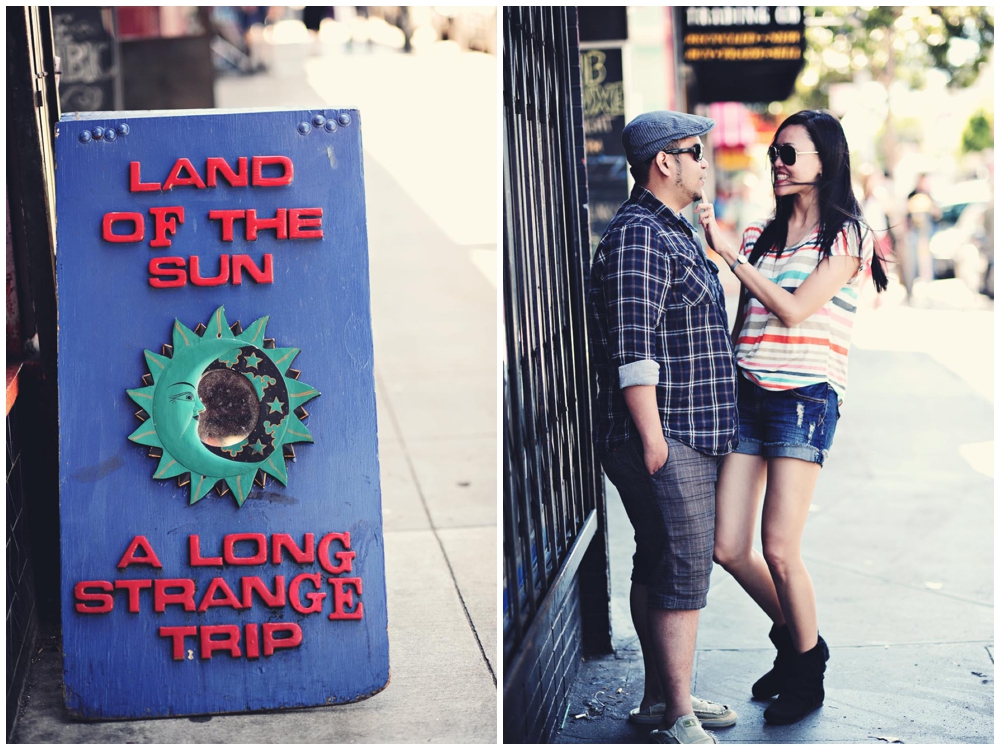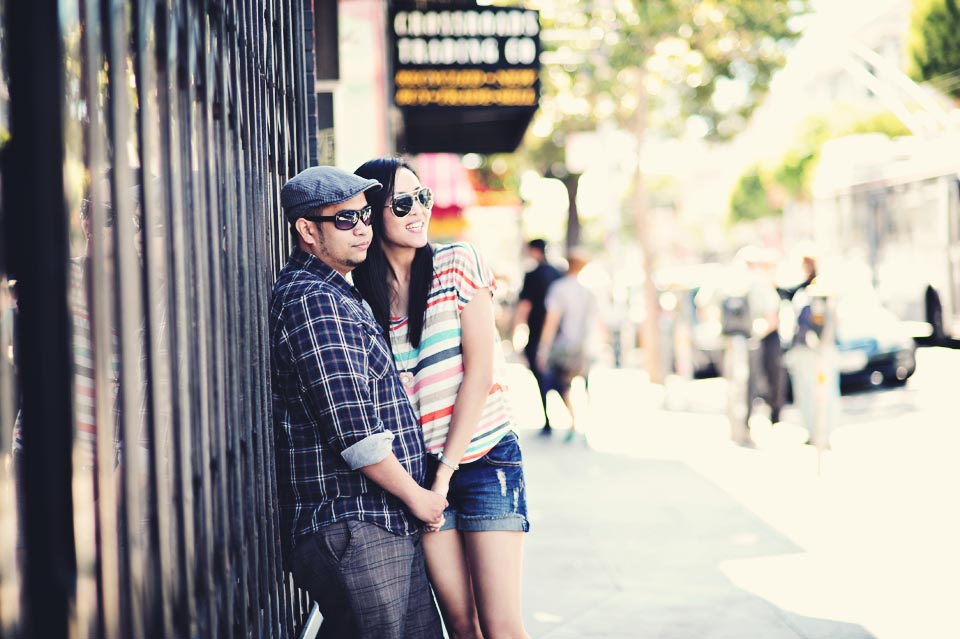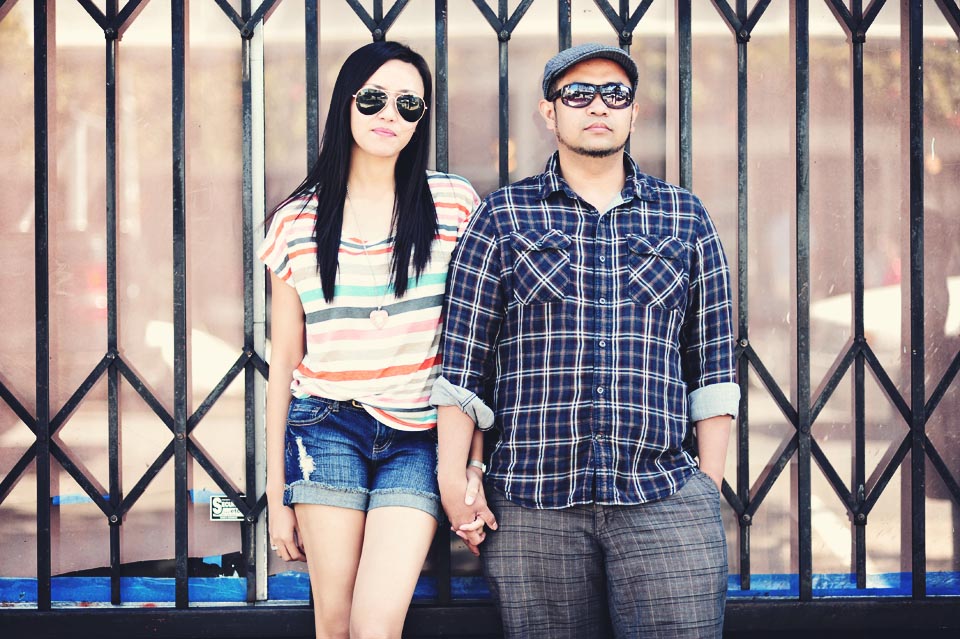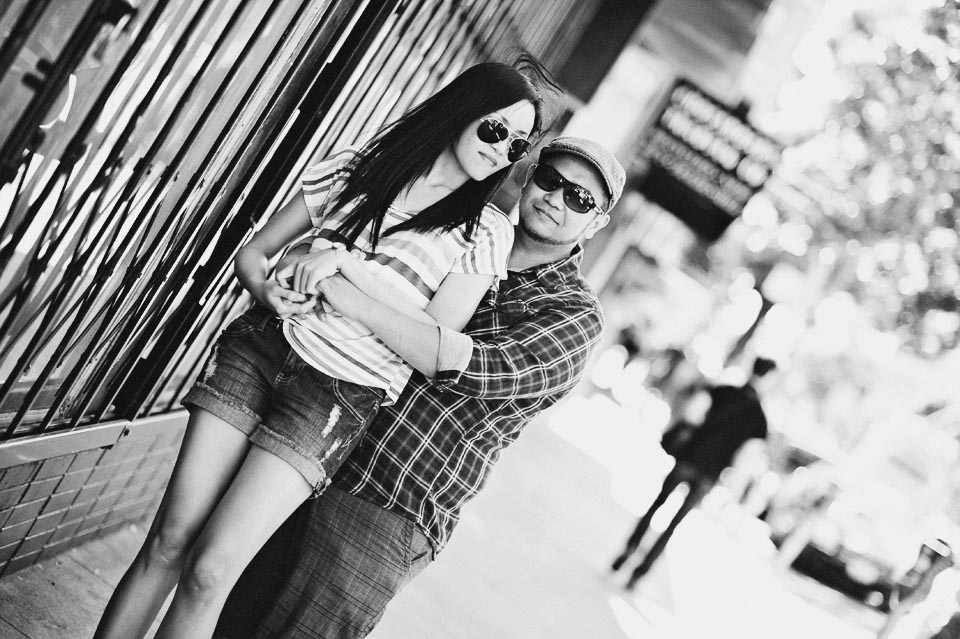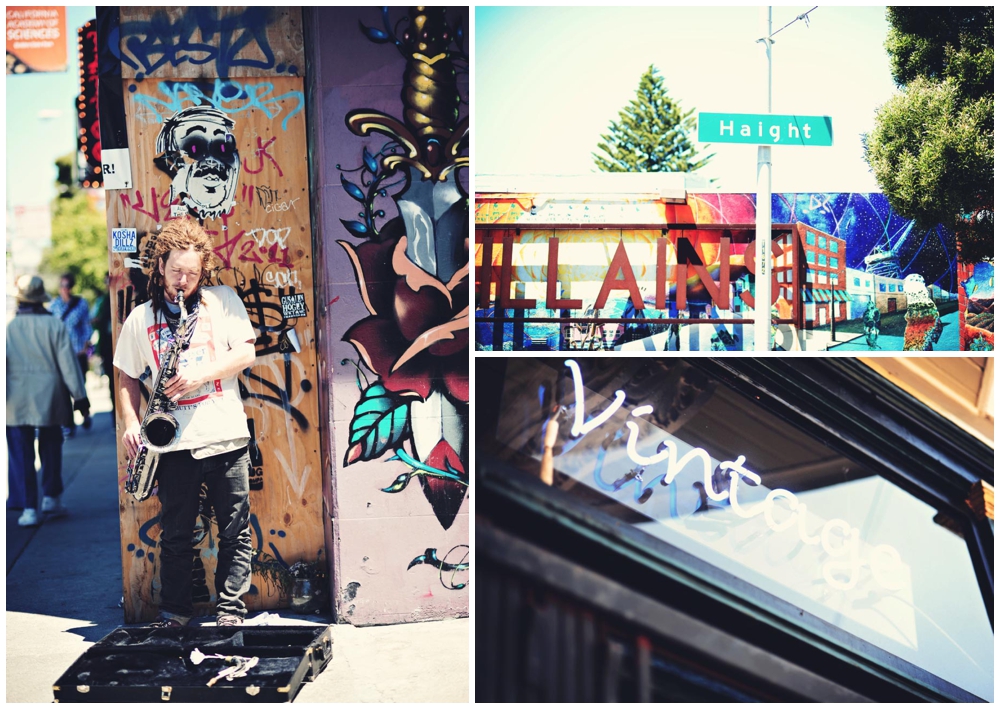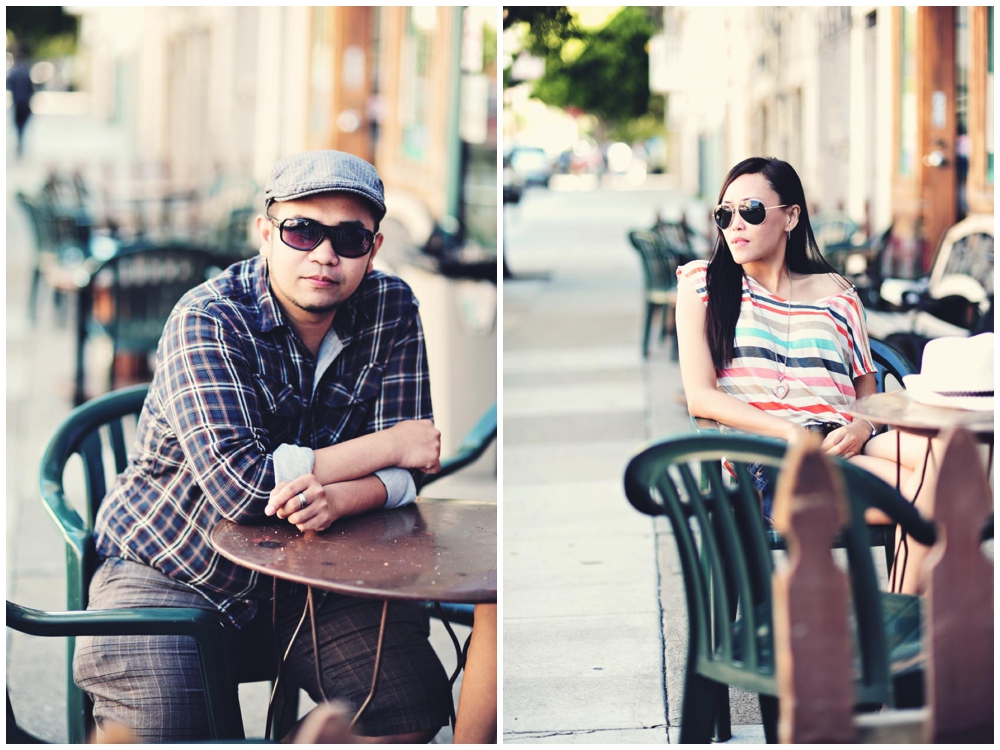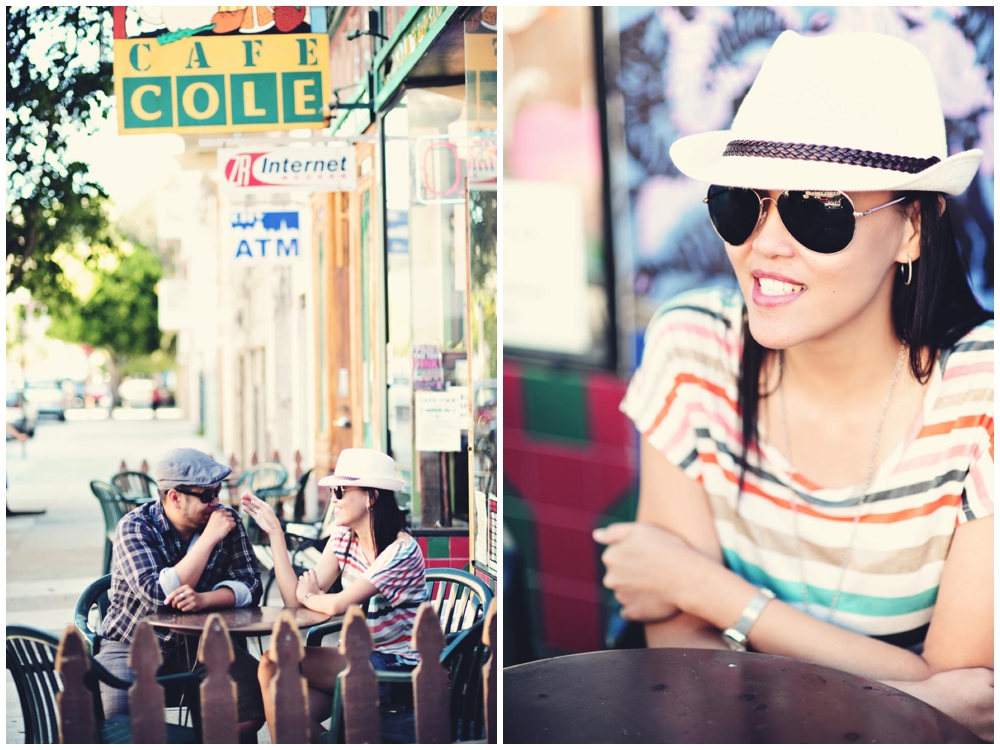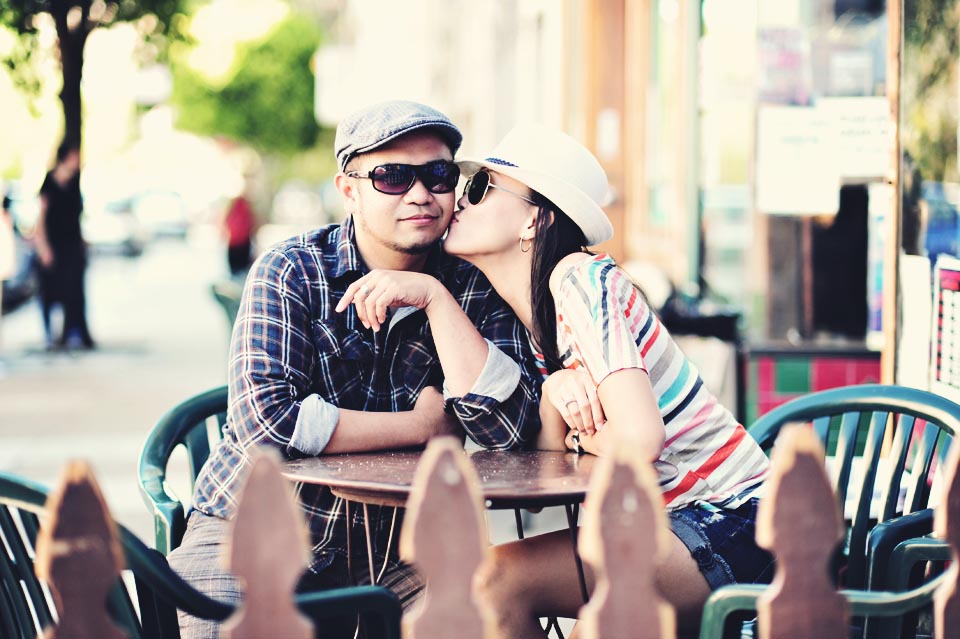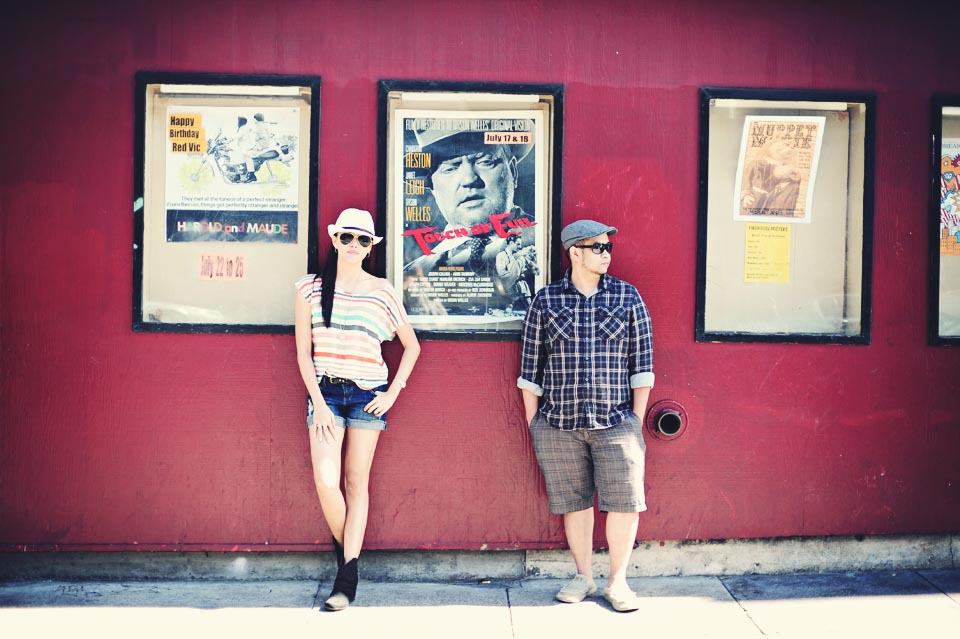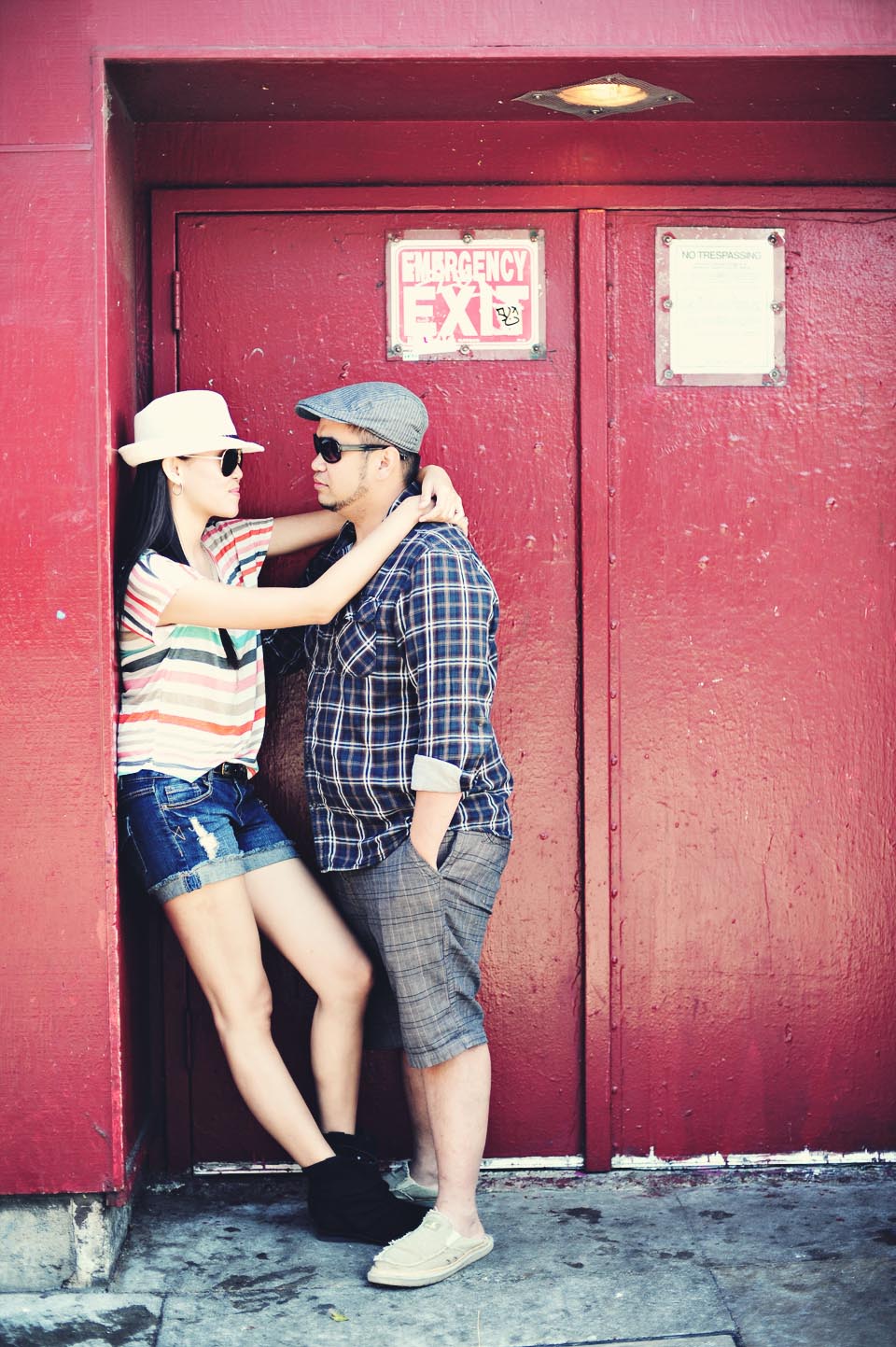 After another drive around the corners of SanFo, we dropped by for a quick walk around another famous landmark at the Pier 39.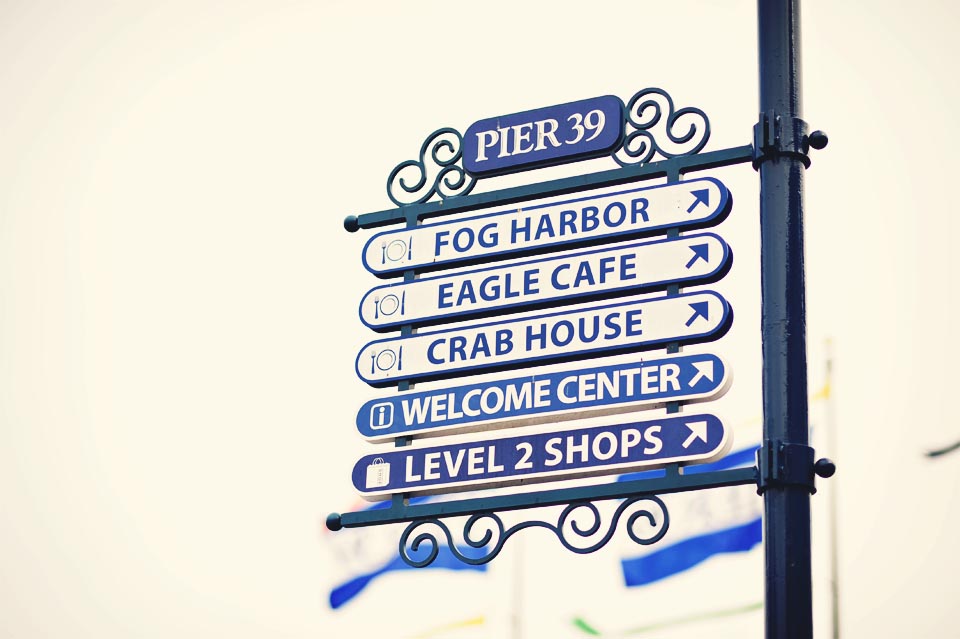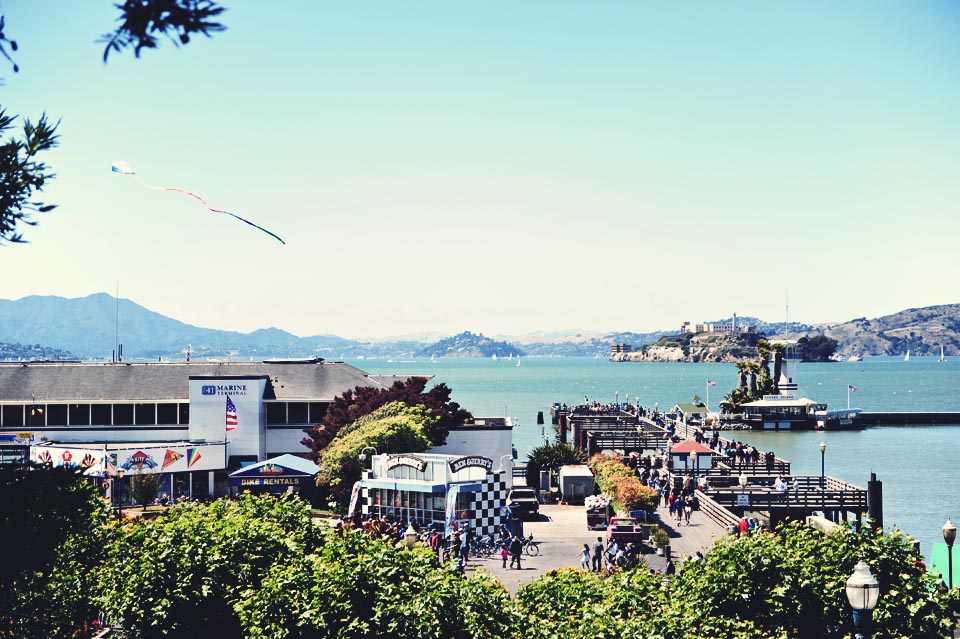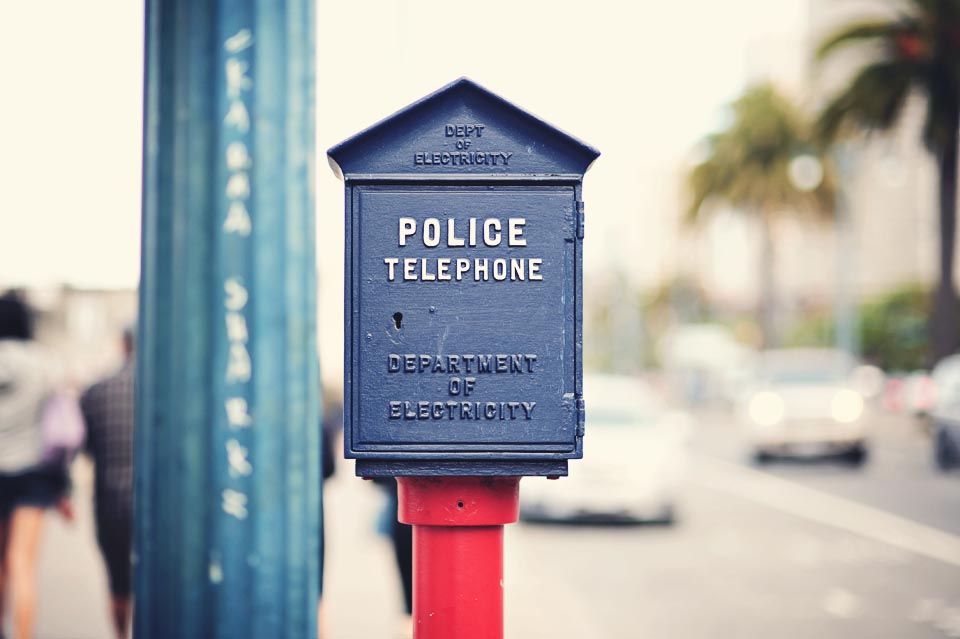 Hello vintage trains. I swear I wanted to faint. 😛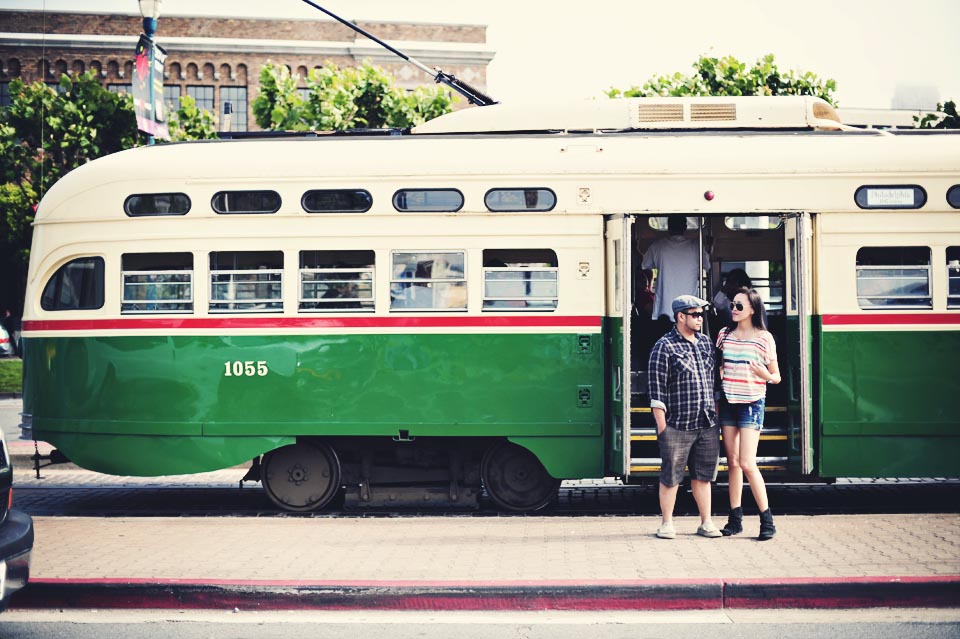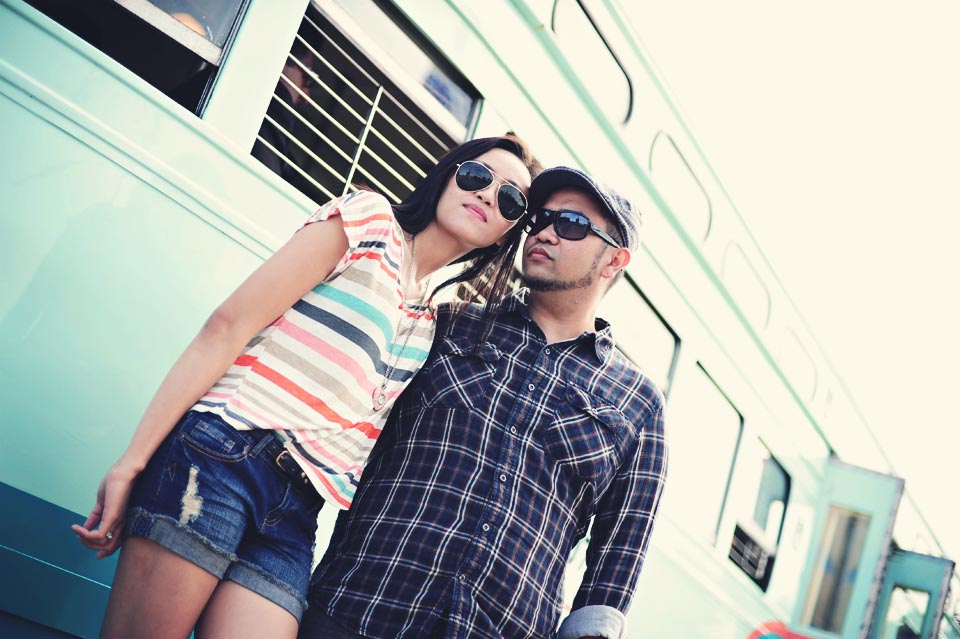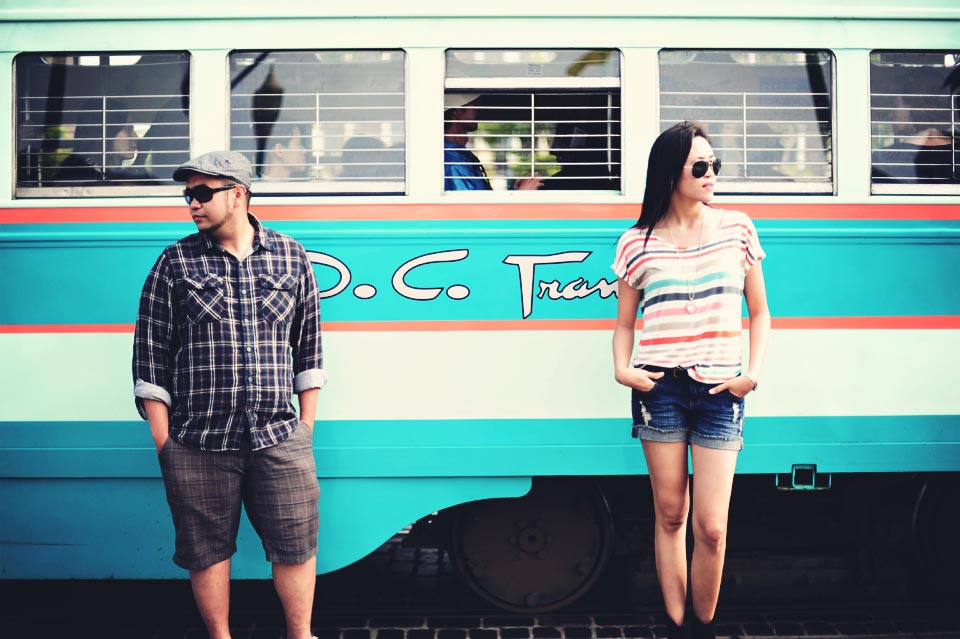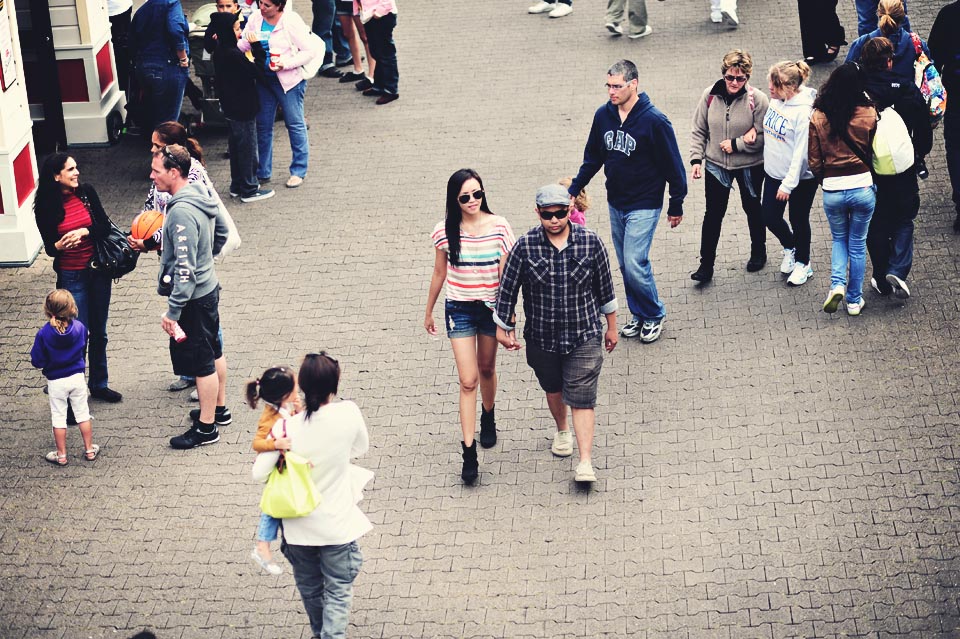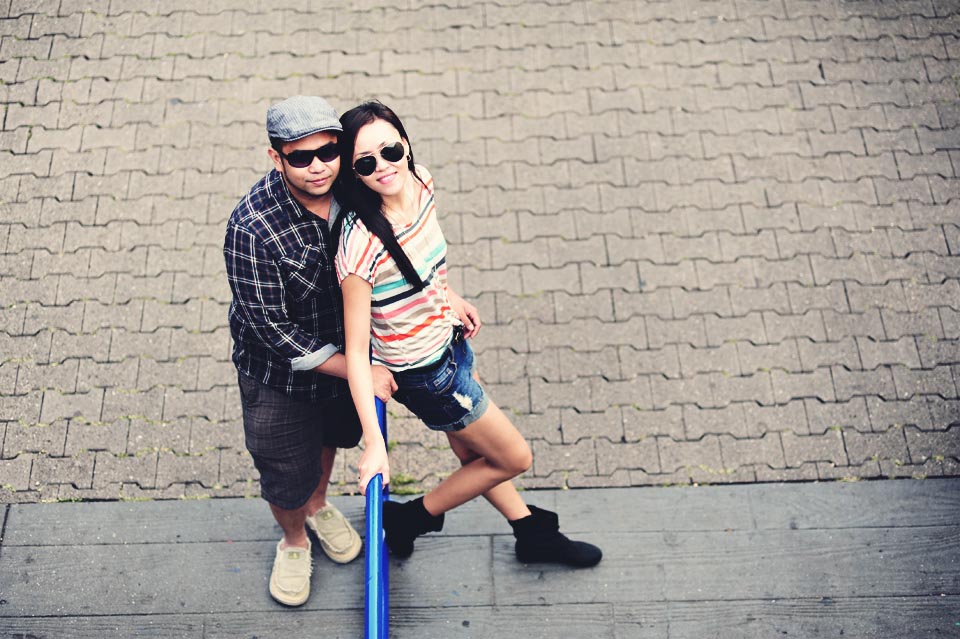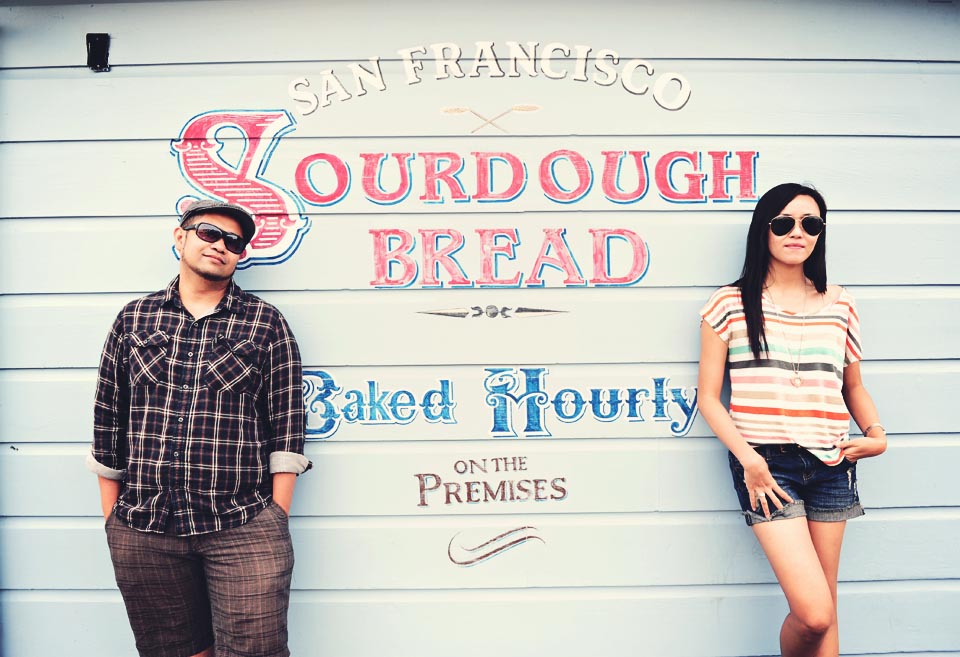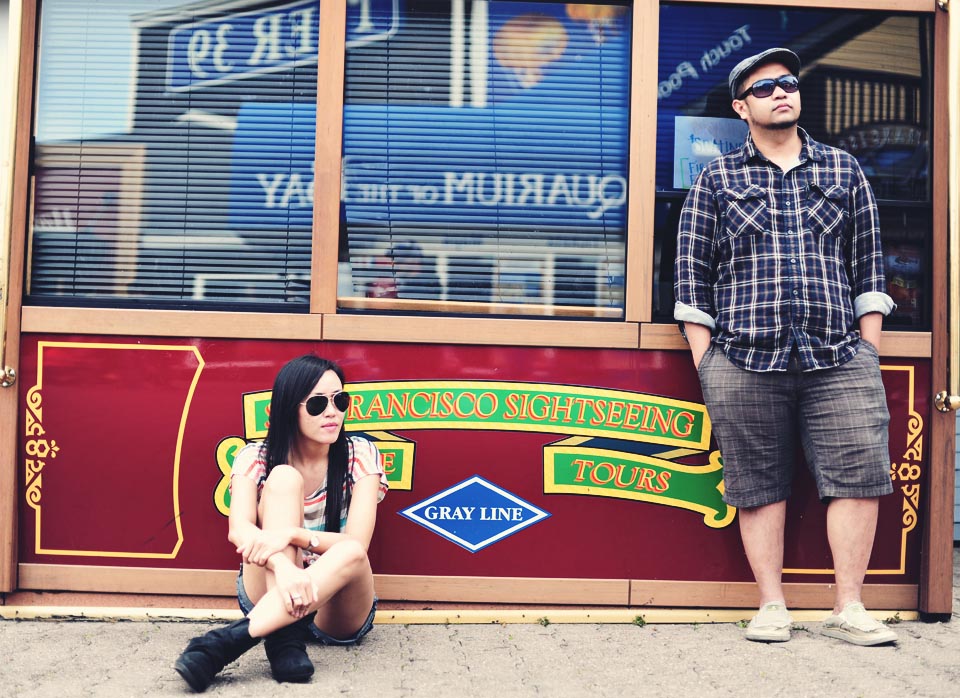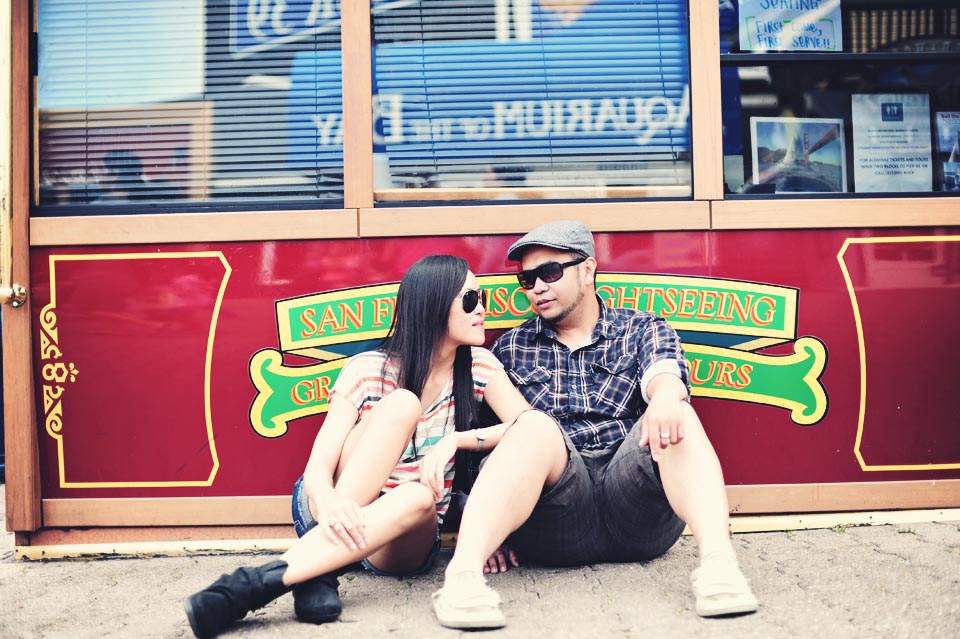 Endless laughs. That's how we wrapped up the entire day we wished it never ended.
Eternally thankful to Jeff & Jehanne for the so much good times shared. God knows how much I want to get back there again in a heartbeat. I love you both!!!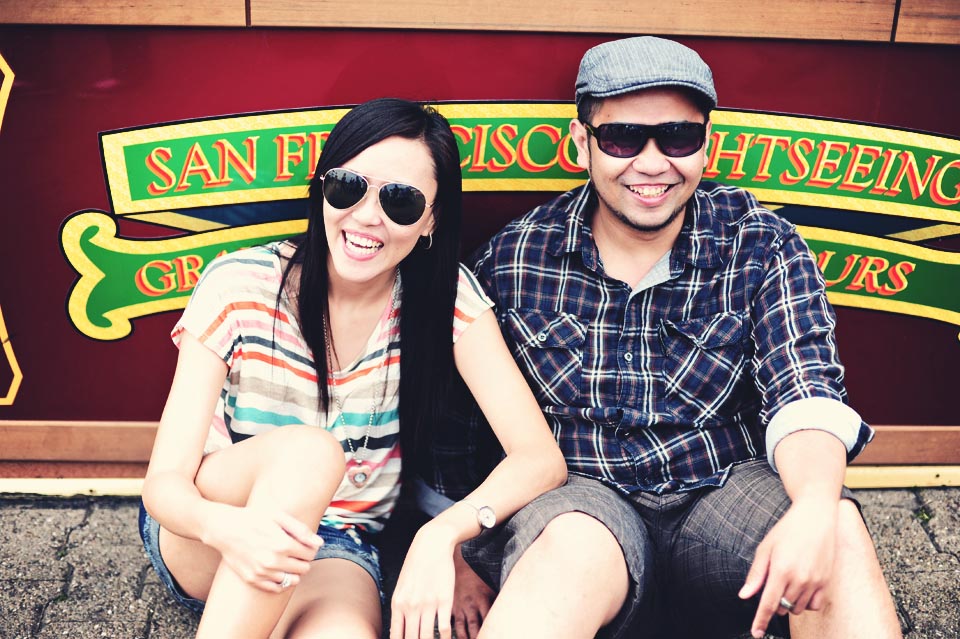 Happy Sunday!!!