Yes, we're here again in Bali for 5 days.
And here to shoot a destination wedding this coming Sunday! (June 16th) Yey!!! I know I put up a note on the blog that I wasn't supposed to shoot a wedding this year since becoming a full time Mama. I sadly had to turn down some Singapore, Philippines and even a Brunei wedding. Well, I never said I would never though and surprisingly, the Universe knocked on my door presenting me with that wonderful chance again to document a love story. And since knowing that it's just a very intimate 50-people-kind-of-wedding, how can I say No, right? I figured I can manage a small wedding while I bring along the lil Pixie (now that's she's lil bigger at almost 10months old) and the husband for a short family trip, too.
To shoot a destination wedding is surely any photographer's dream. I'm so grateful I've at least check that off my list. If you remember my first destination wedding happened way back 2011 when I had the chance to capture Jeff and Jehanne's intimate wedding in San Jose, California. So much happy memories there! And without really expecting for another one to come my way, this year, comes a Bali Destination Wedding. You have no idea how so delirious it makes me feel. Can't wait to share my first Bali Destination wedding photos soon! 🙂
In the meantime, here's my lil miss traveller this morning while we wait for boarding. I know, too darn cute. 😛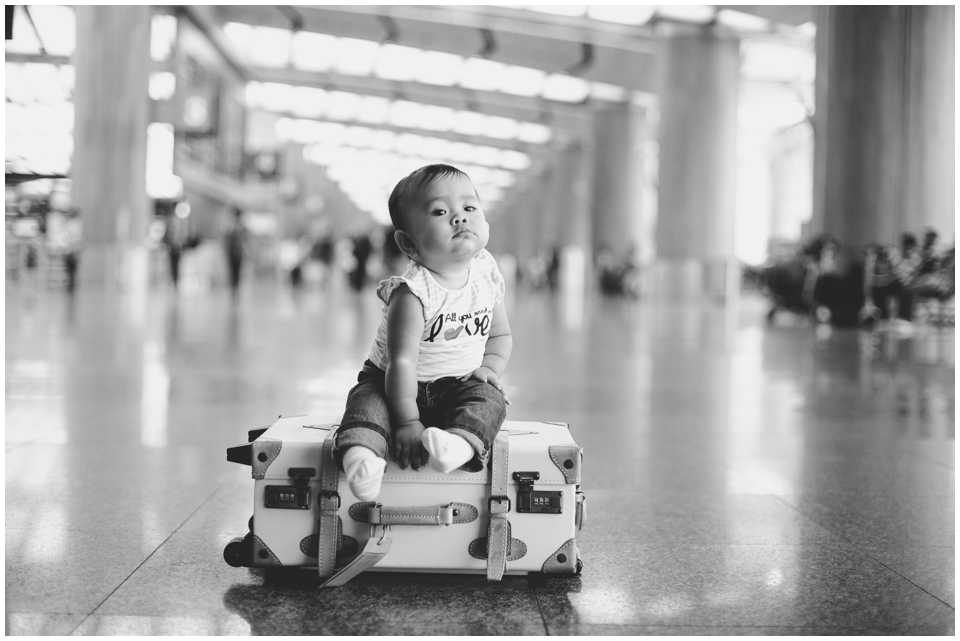 Happy weekend!!