Up until now, I still can't shake it off my mind that I had this chance to capture an intimate wedding in the land of the Gods. Yes, exactly a month ago from today, we were in Bali.
Kirstie sent over an email just 3 months before their big day. A previous client-friend Charisse back in 2010 turned out to be our common friend and she was led to my website. The moment she mentioned where the venue for their wedding will be, I almost jumped out of my chair. I had to ask her first how big her wedding will be though since I did announce on my website how I had to limit accepting wedding shoots since having my first baby. The Universe conspired for both on our sides I guess when she told me it's going to be a really intimate wedding of less than 100 people. My heart raced at the thought of going back to Bali again but this time to capture one of my dream destination wedding. Kirstie shared to me the reason why they picked Bali was because their families and guests come from different parts of the world and some have never been to Bali, so they picked a middle ground where the whole family can enjoy a mini-vacation full of fun, relaxation and have an exotic experience all at the same time.
The day of their wedding came and it was filled with so much love with their closest family and long time friends by their side. It couldn't get any more special celebrating their wedding at a very private luxurious villa resort hidden away indeed in a charming Balinese village at Villa Infinity Bali.  What made it even more memorable is how so much joy, laughter and tears were shared that night.
Nick and Kirstie, I wish you all the happiness always. Thank you for making me a part of your sweet wedding, I was truly honored to have captured a magical day with you guys.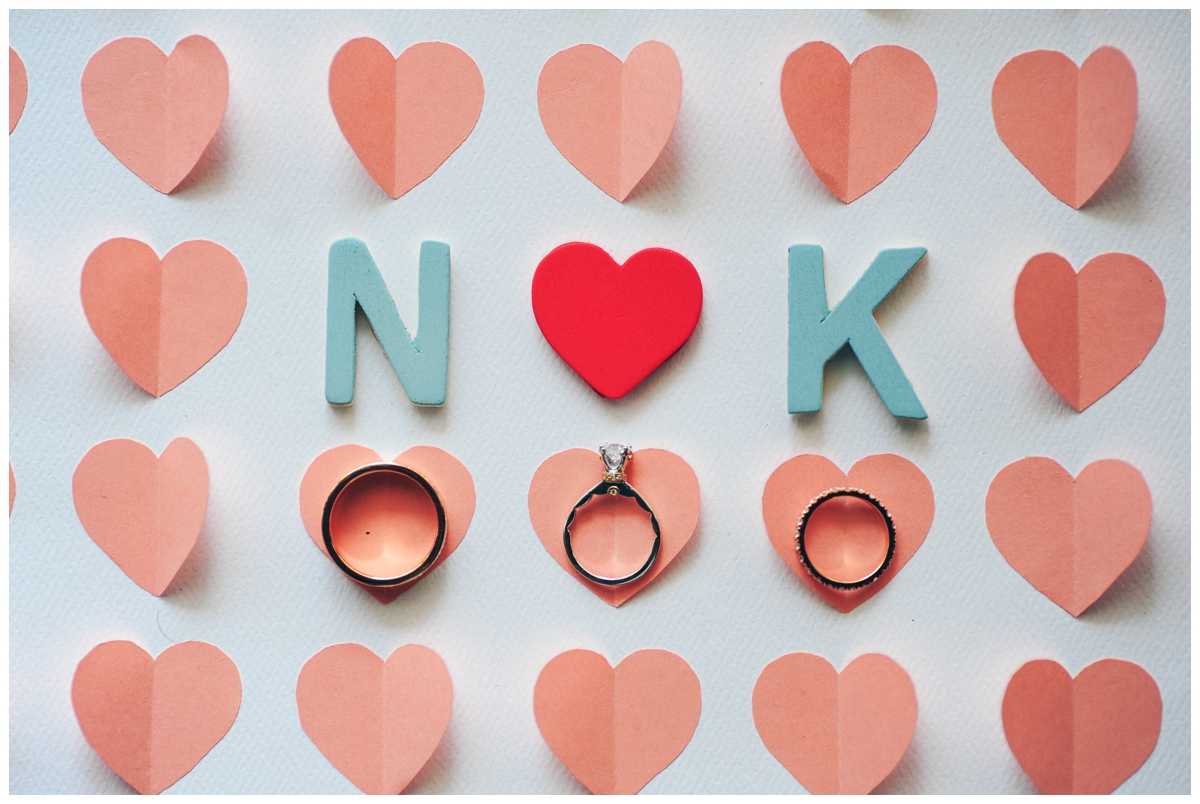 Kirstie infused lots of pretty DIY on her wedding details she made herself and with all the help of her dear sisters and friends, too.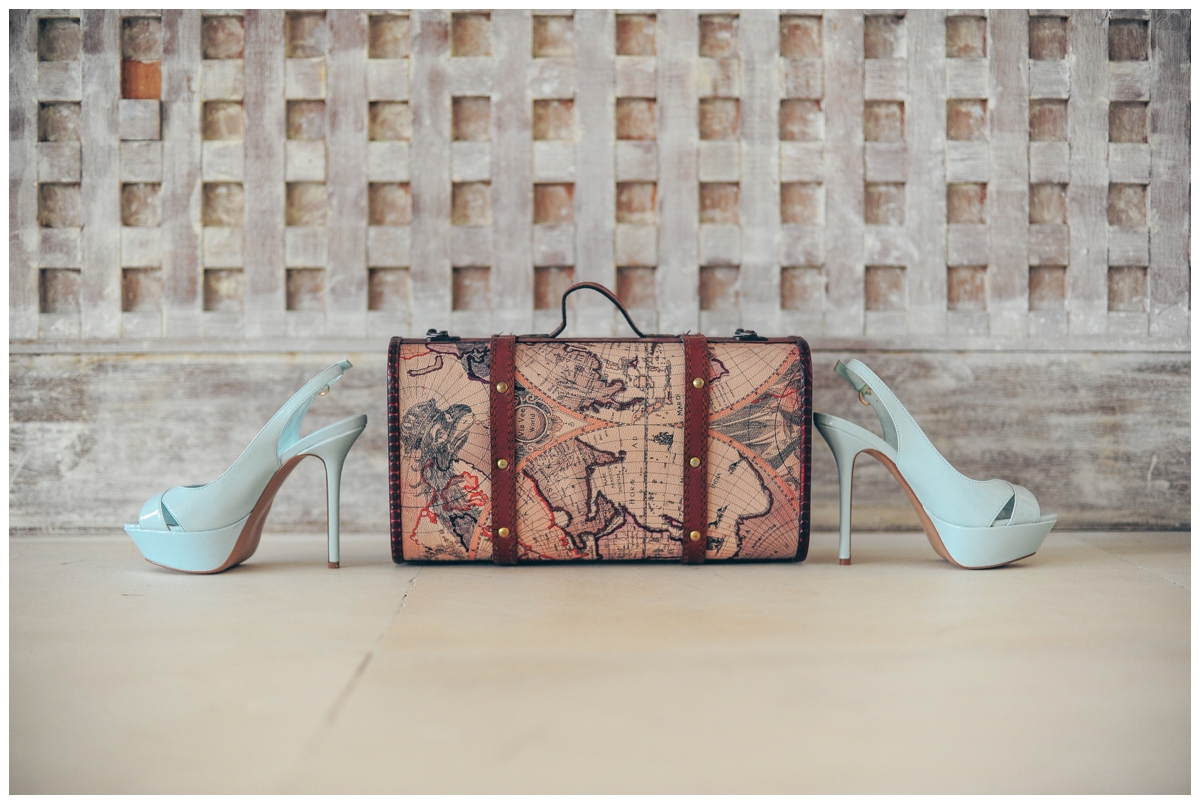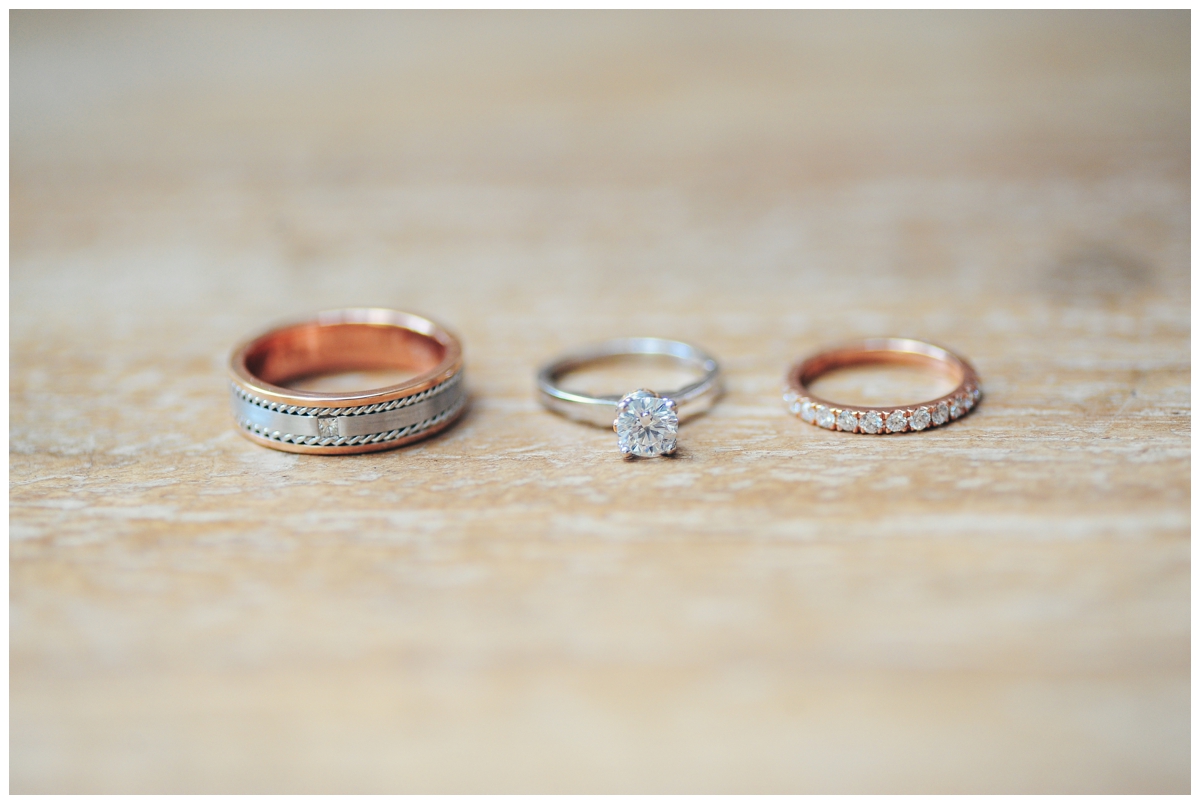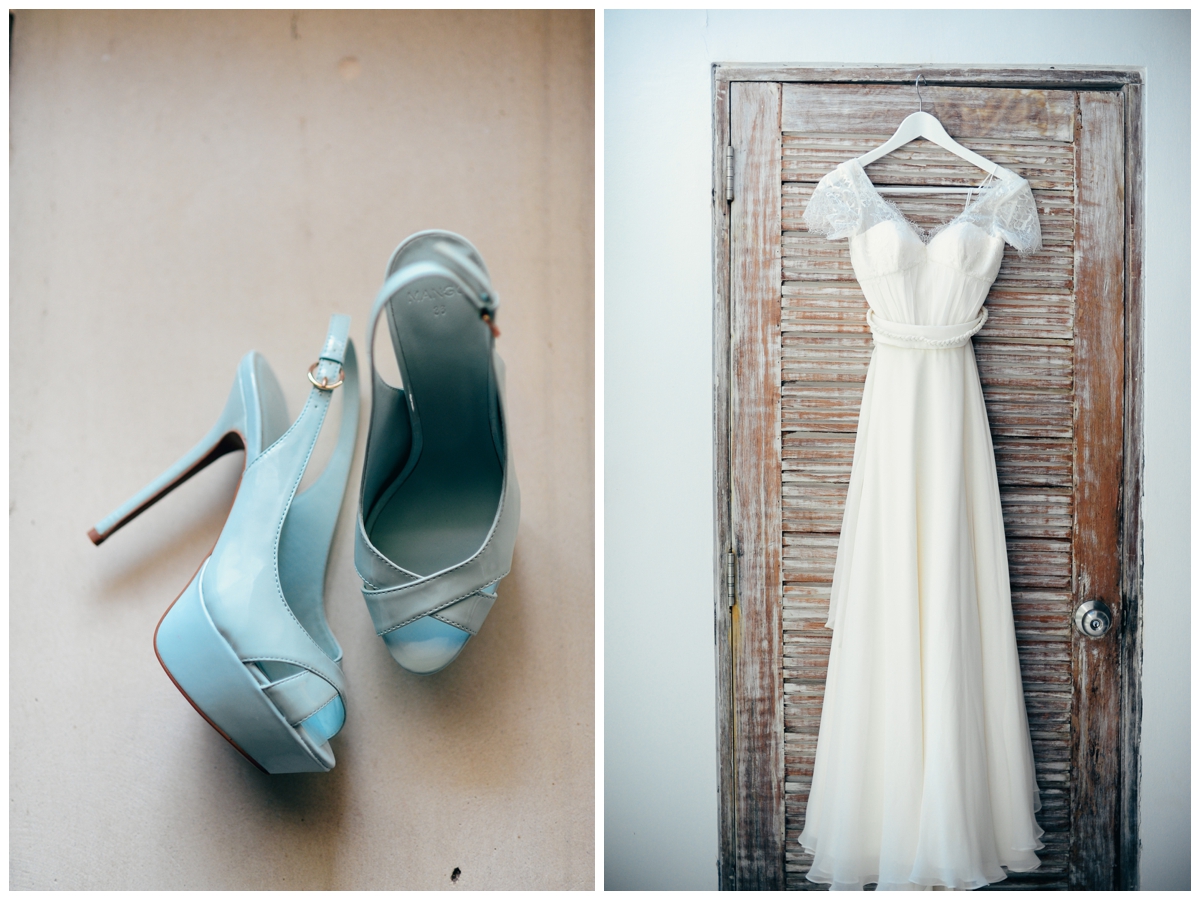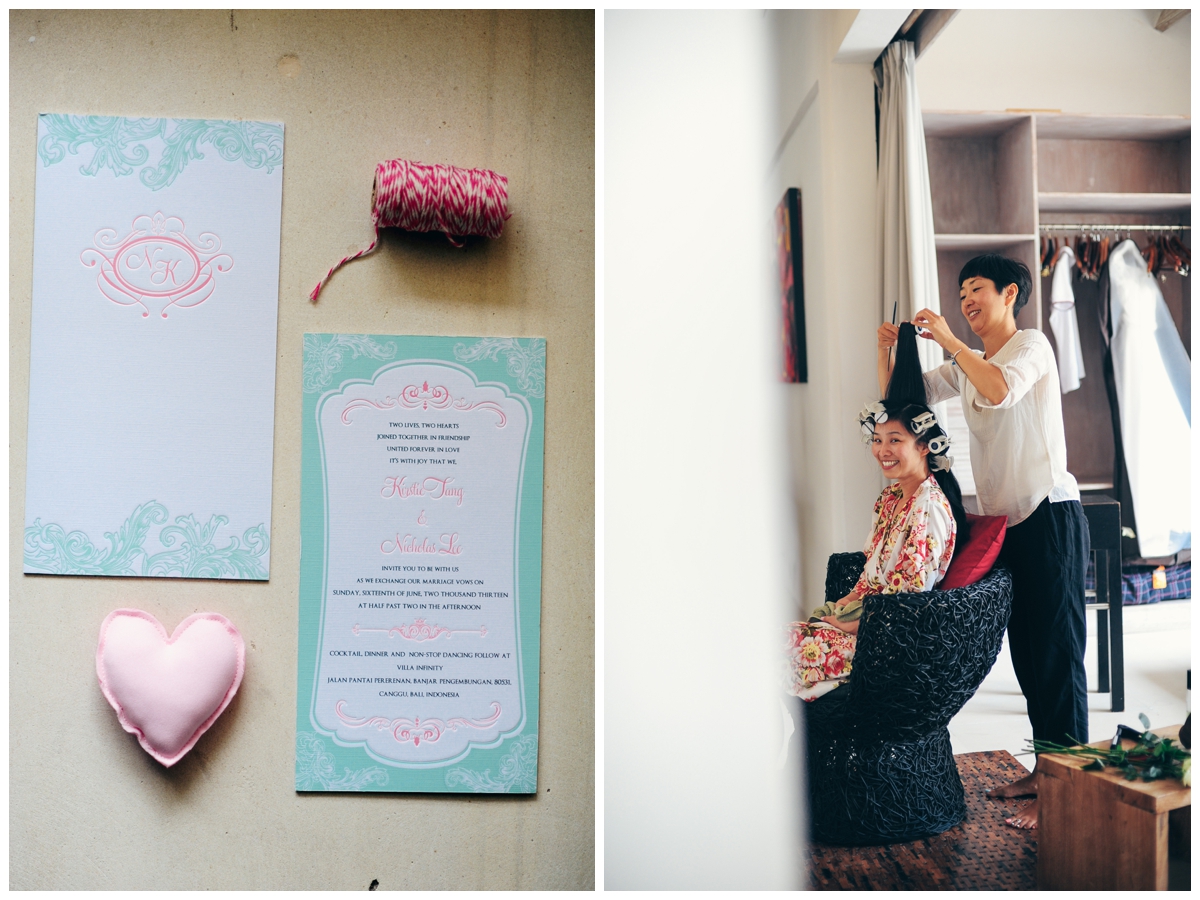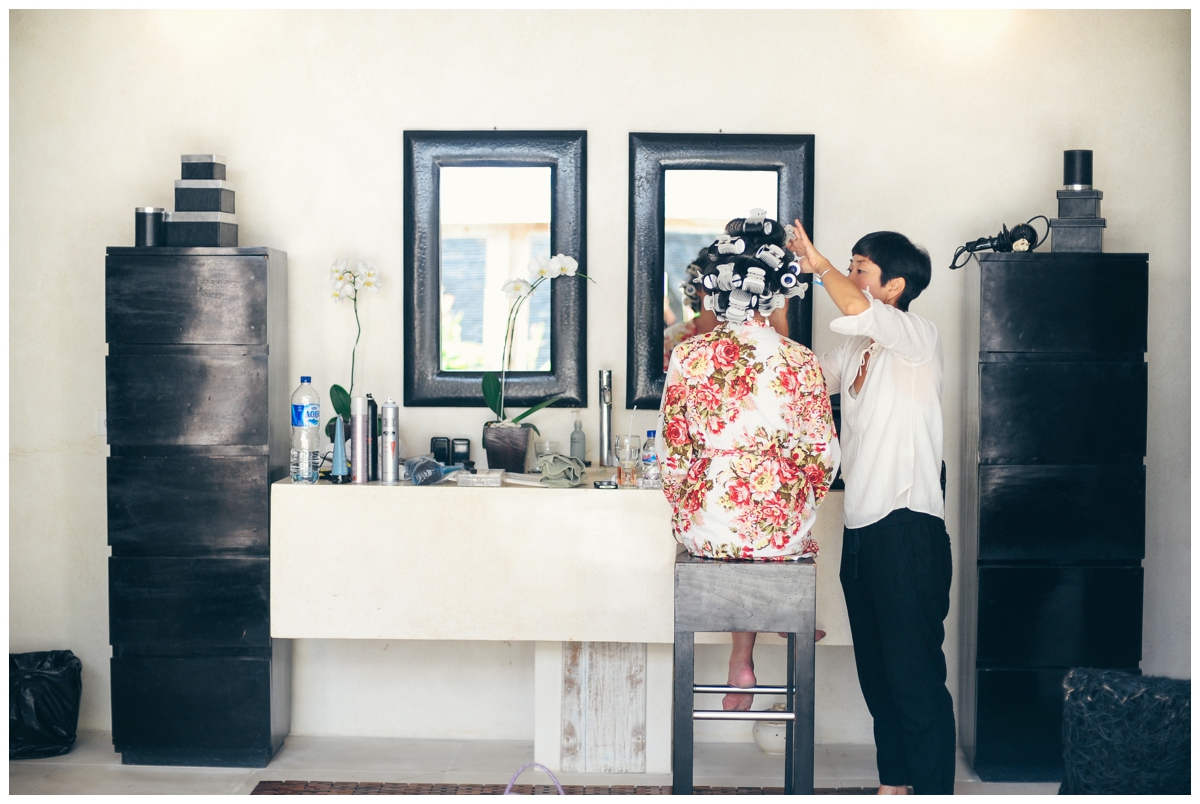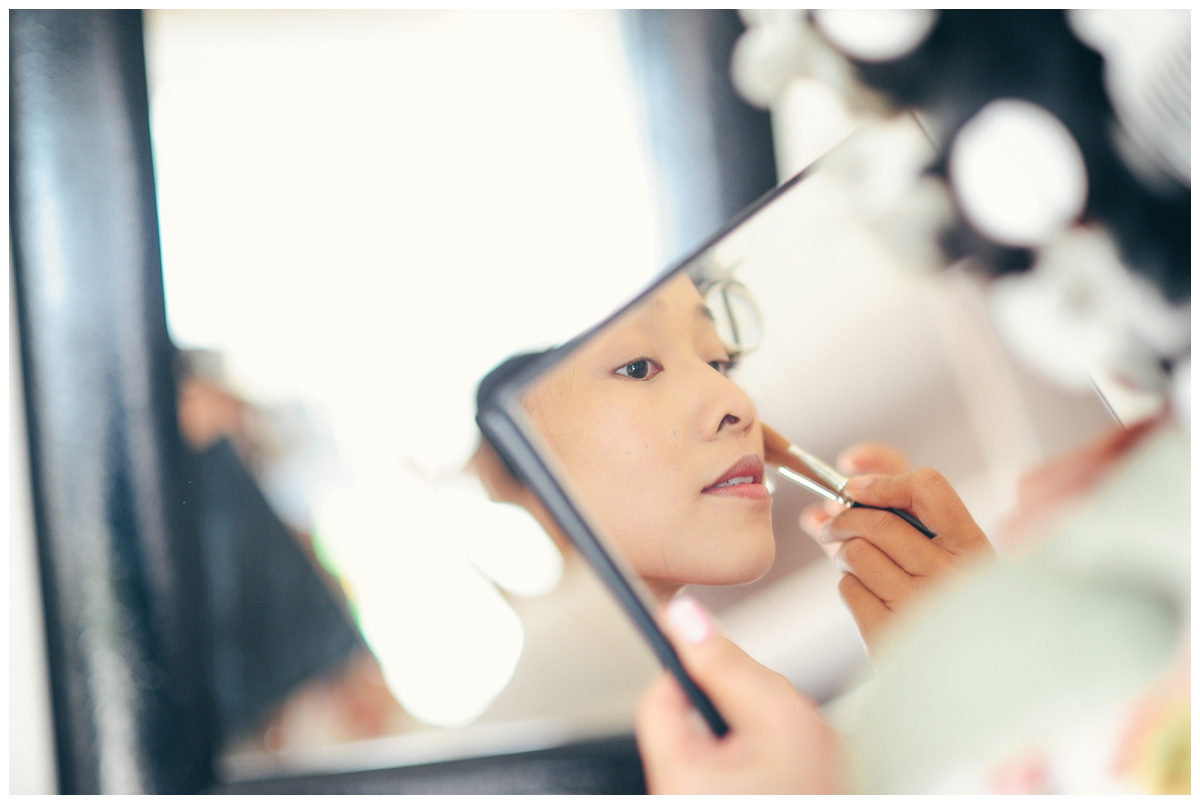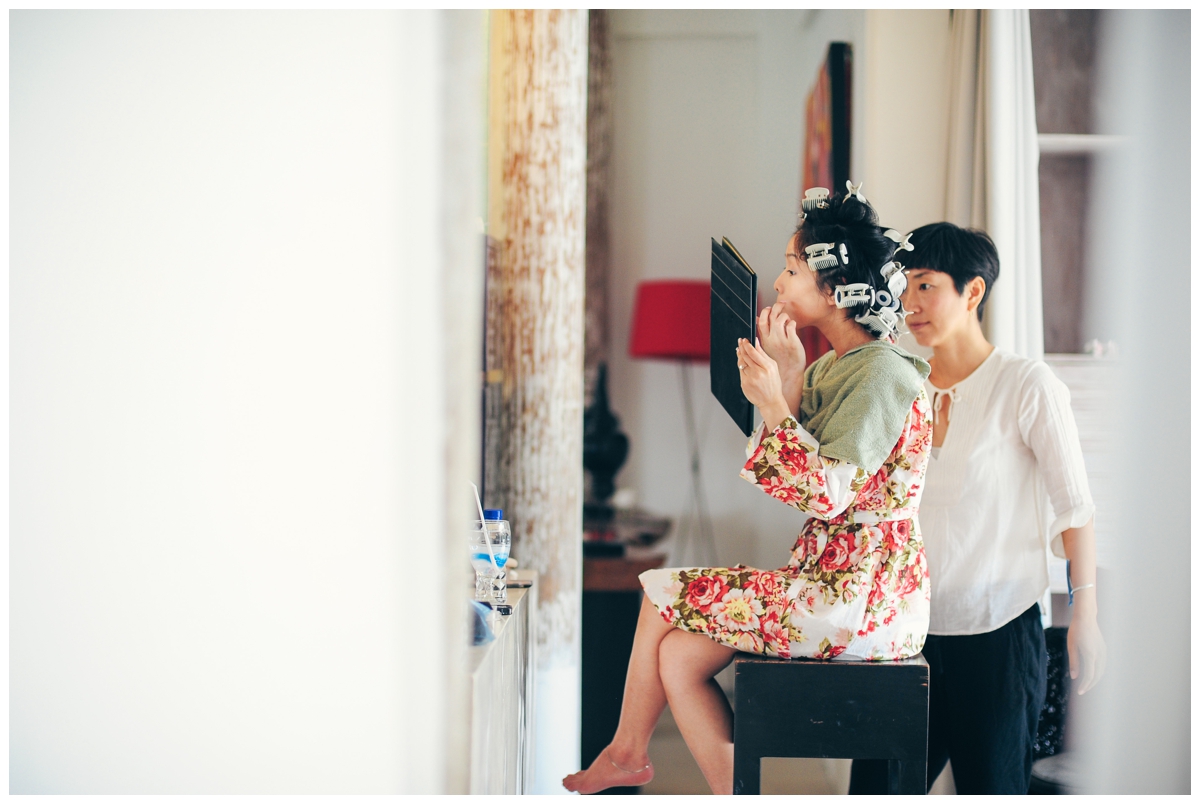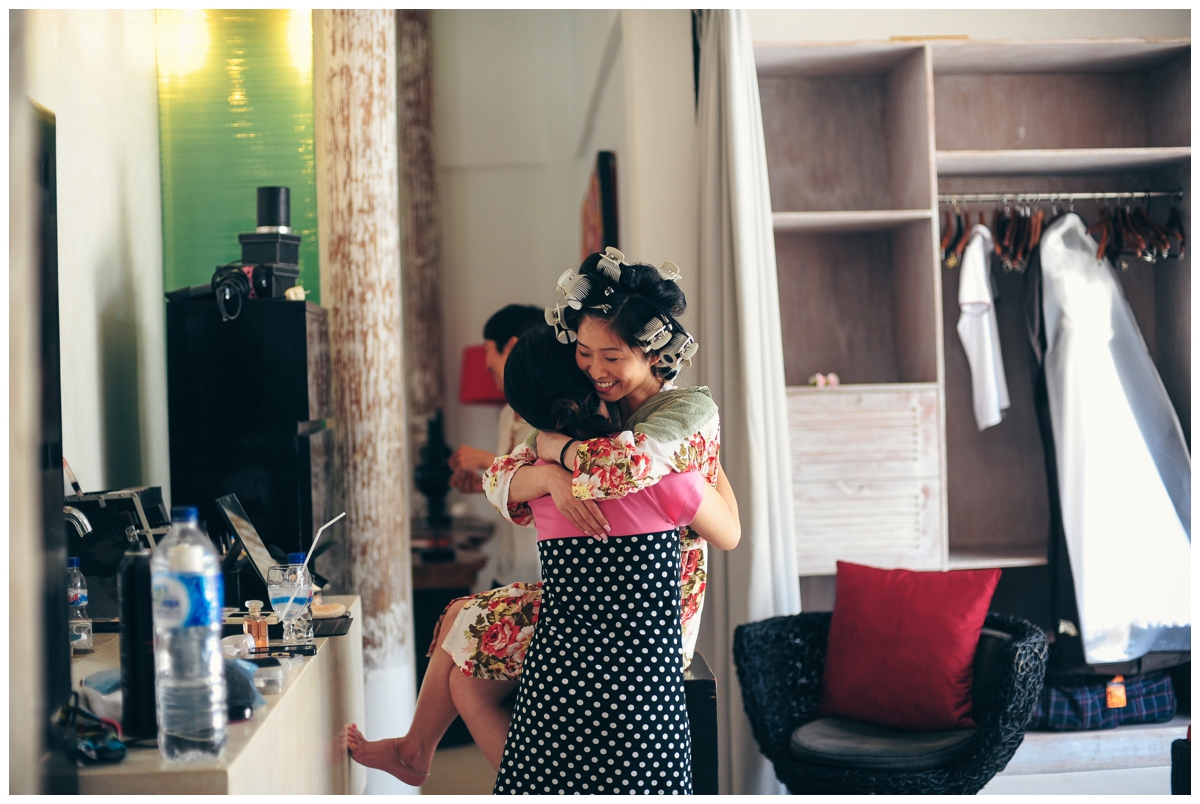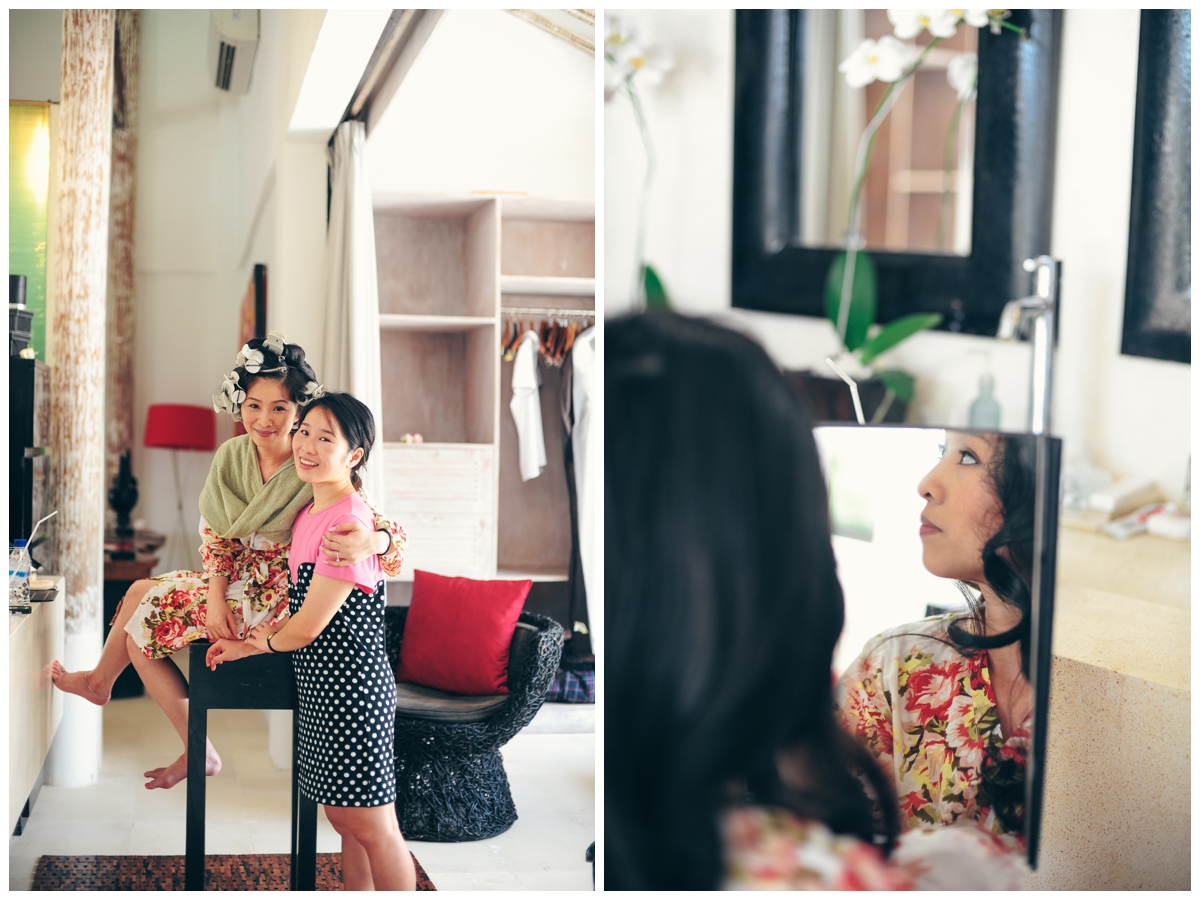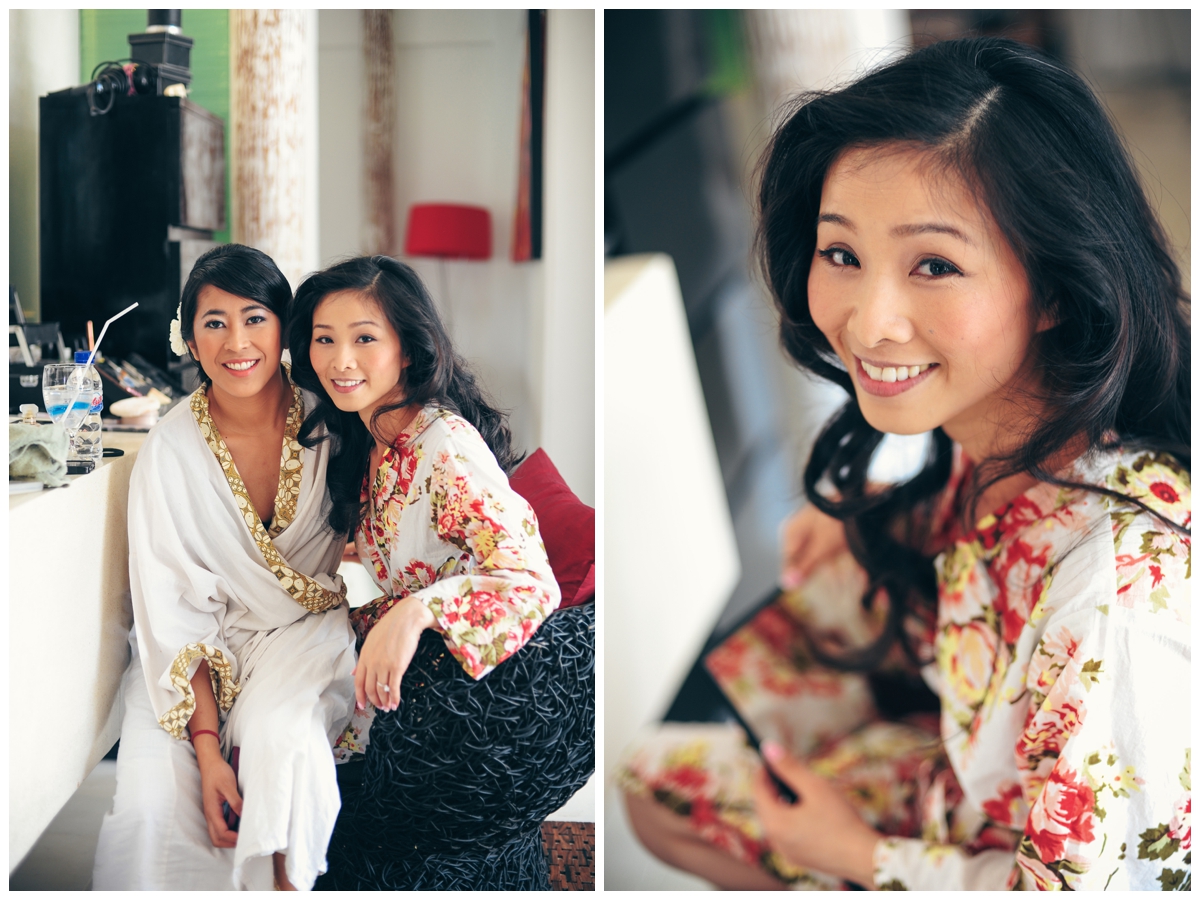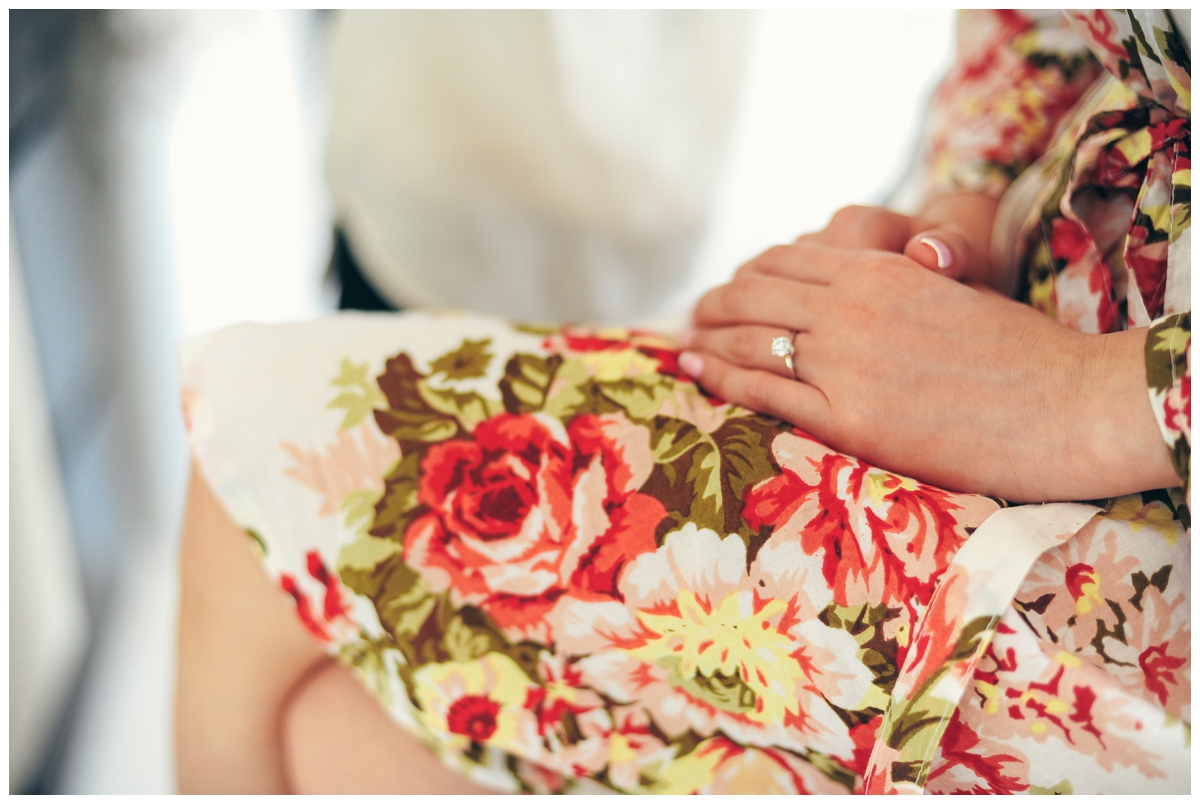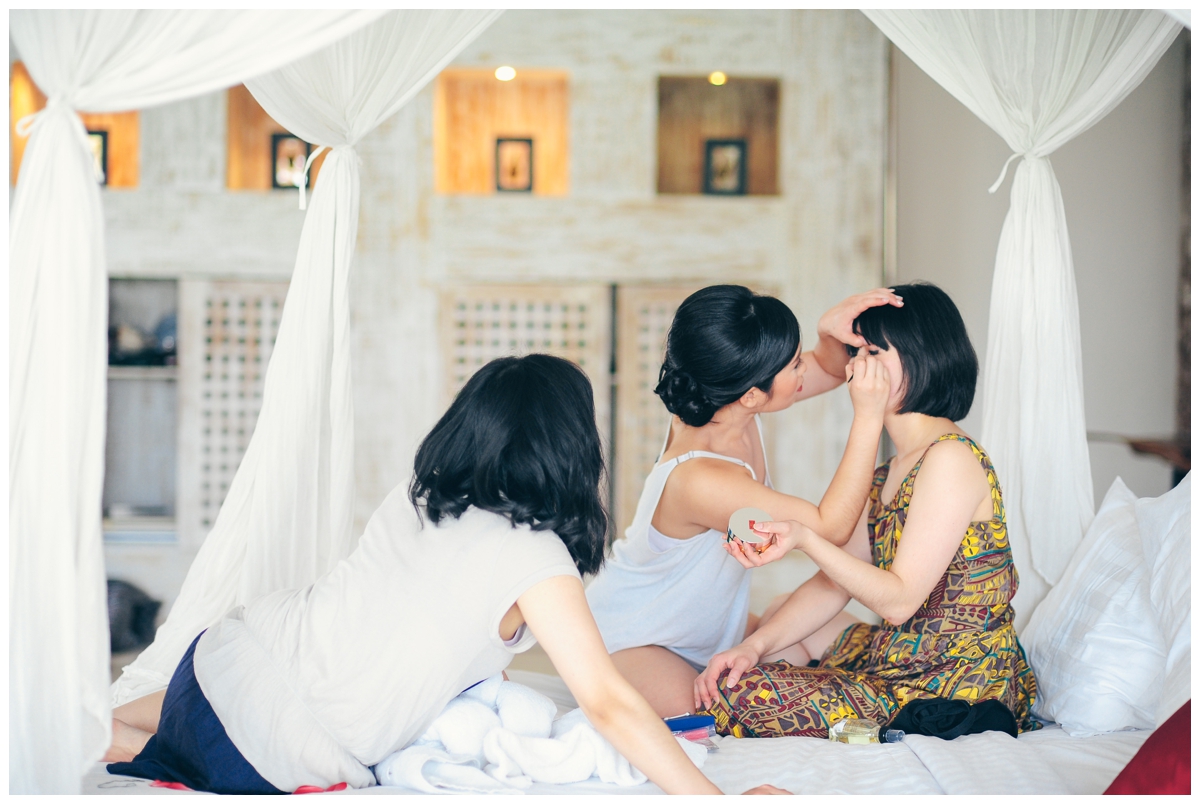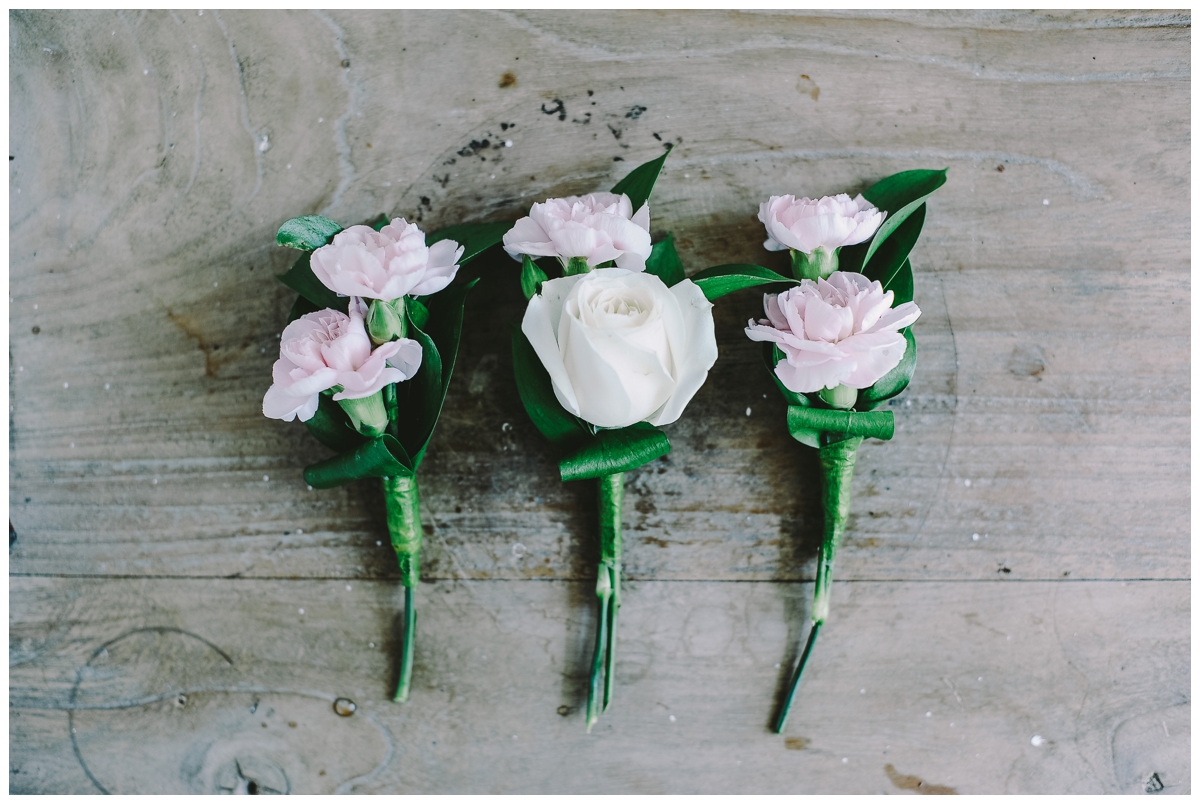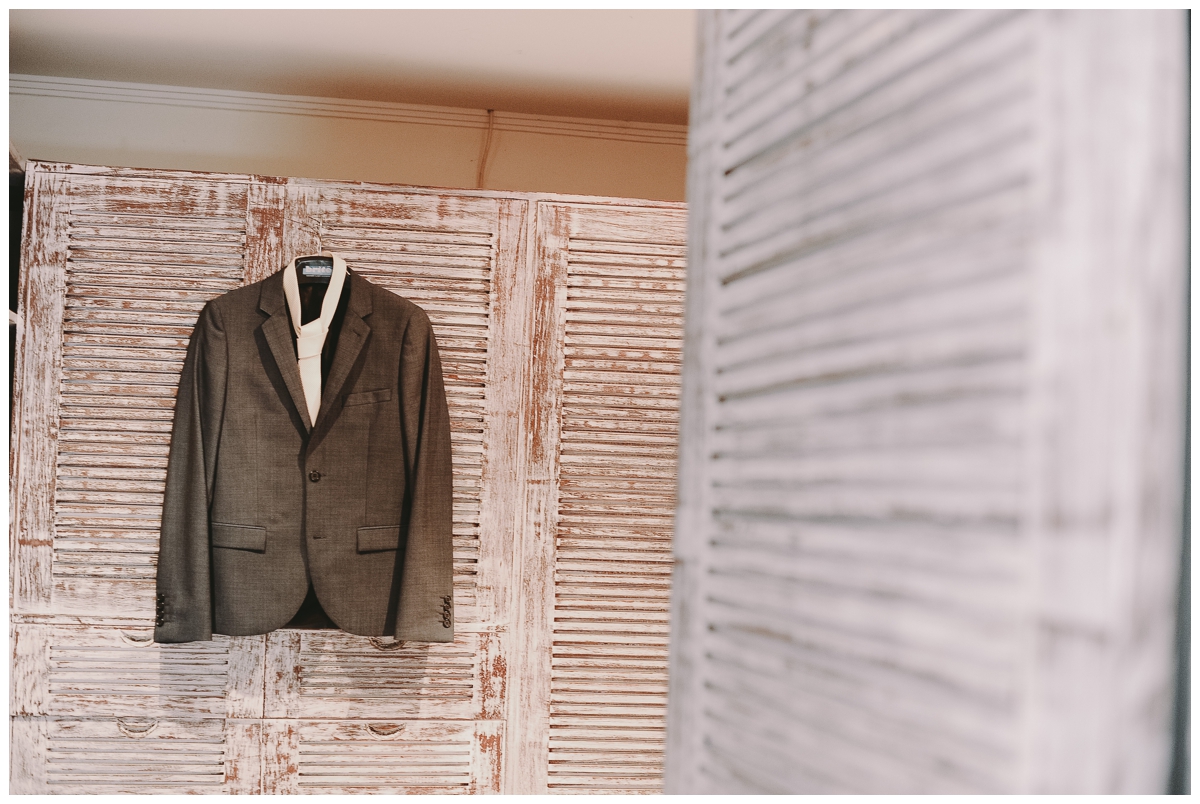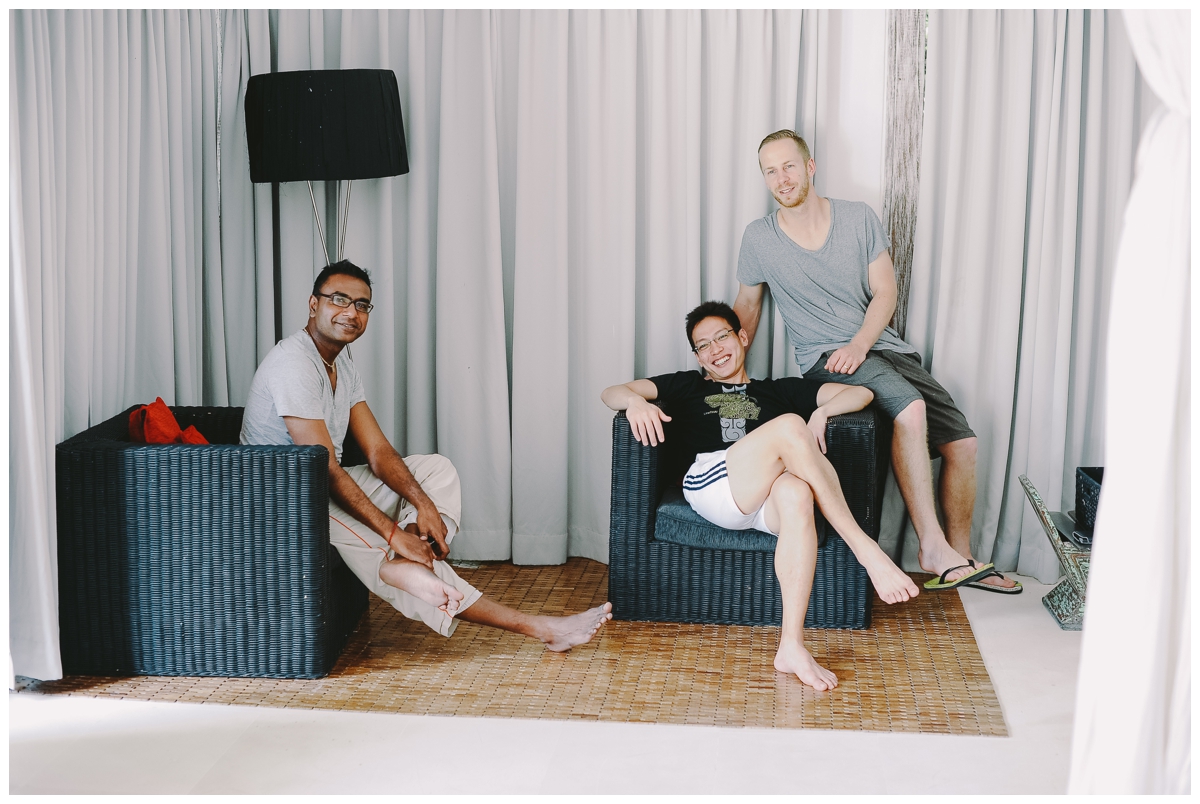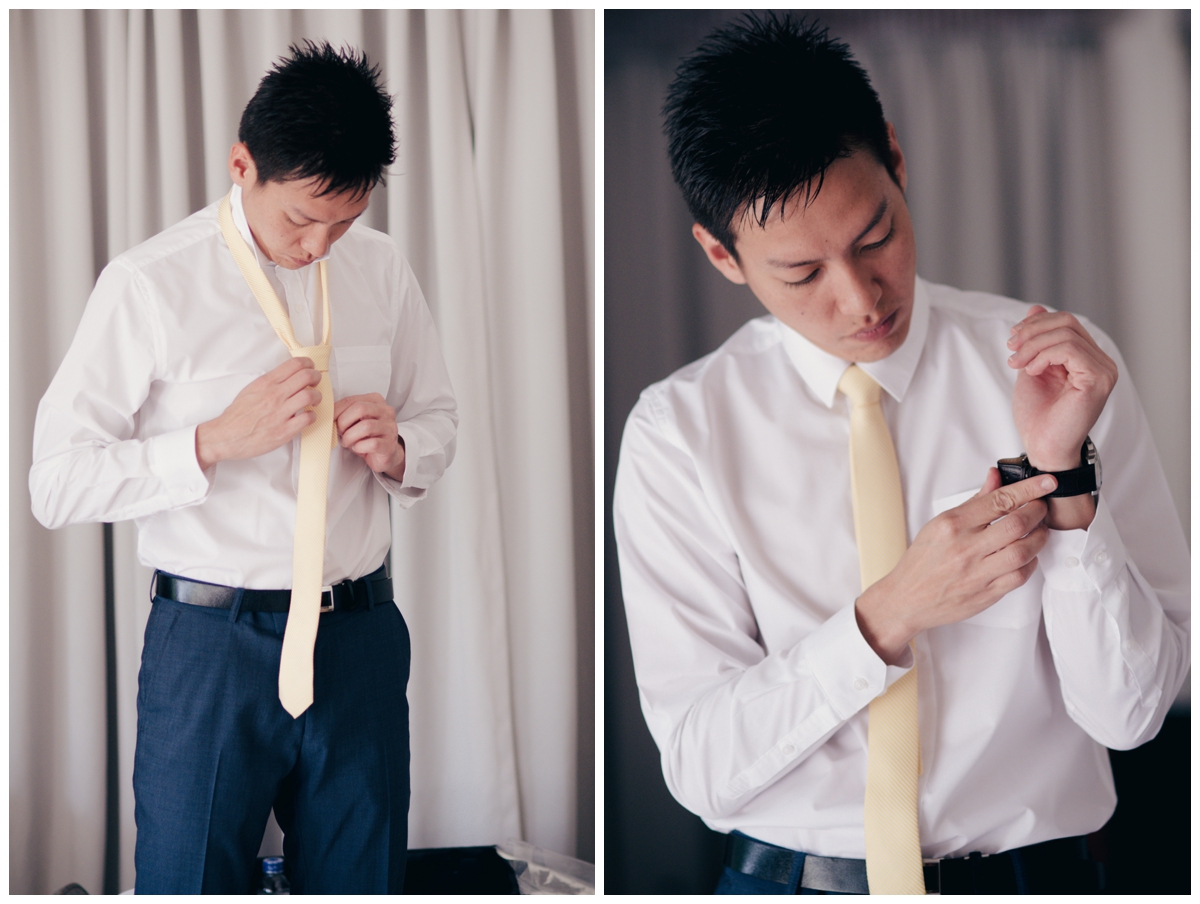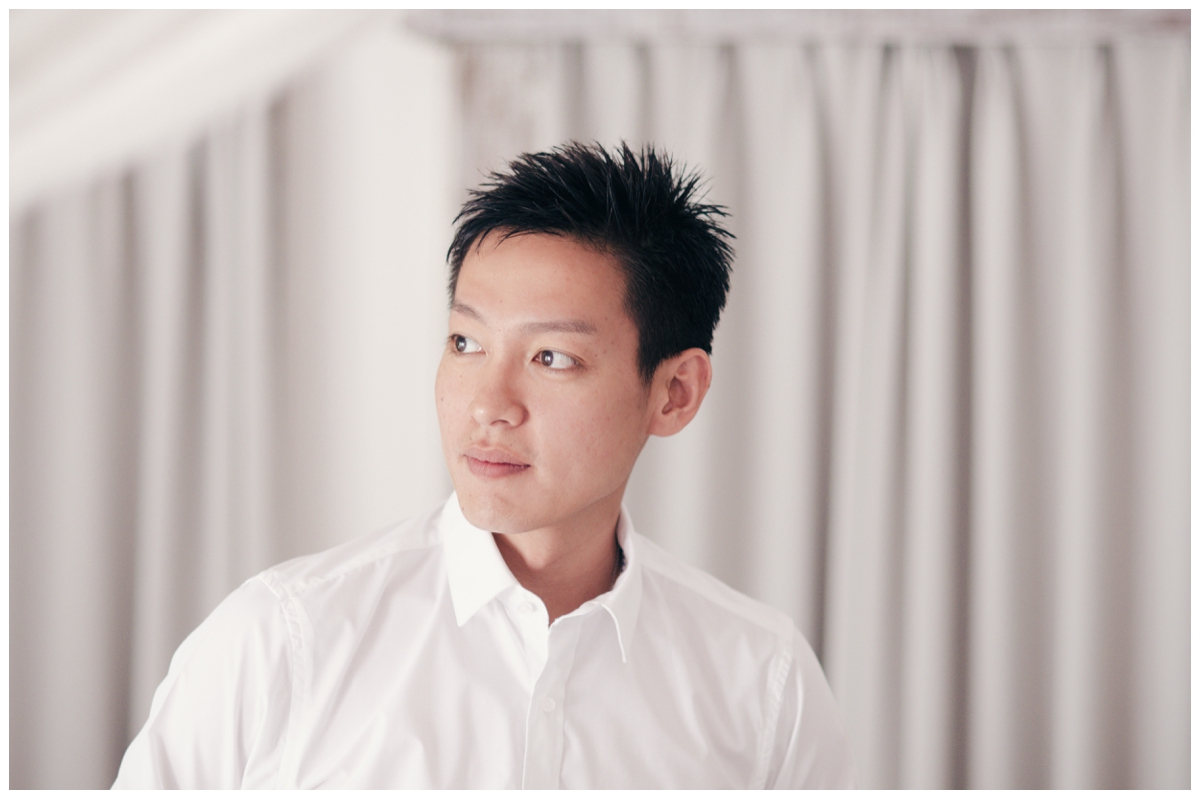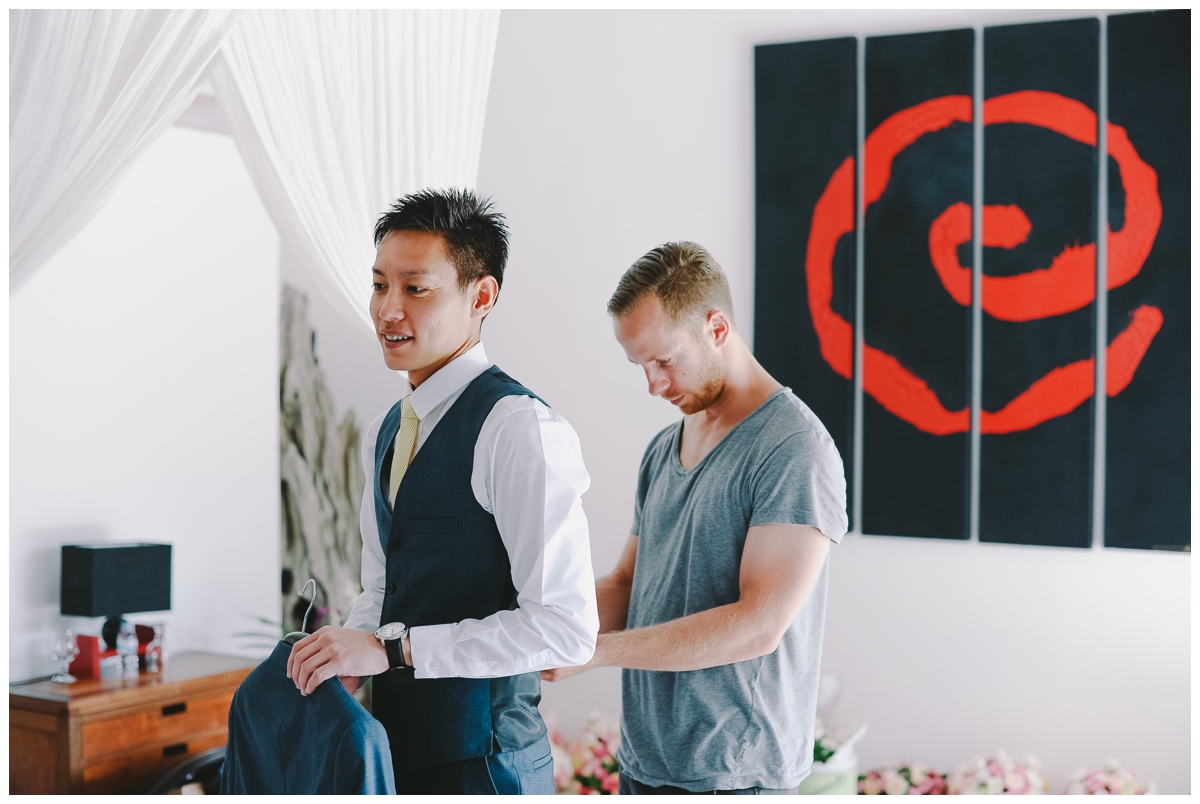 And what a surprise this was! Since they follow the  tradition of not meeting yet before the bride wears her wedding gown, Nick came over peeking at the Bride's room to hand over a sweet surprise to Kirstie.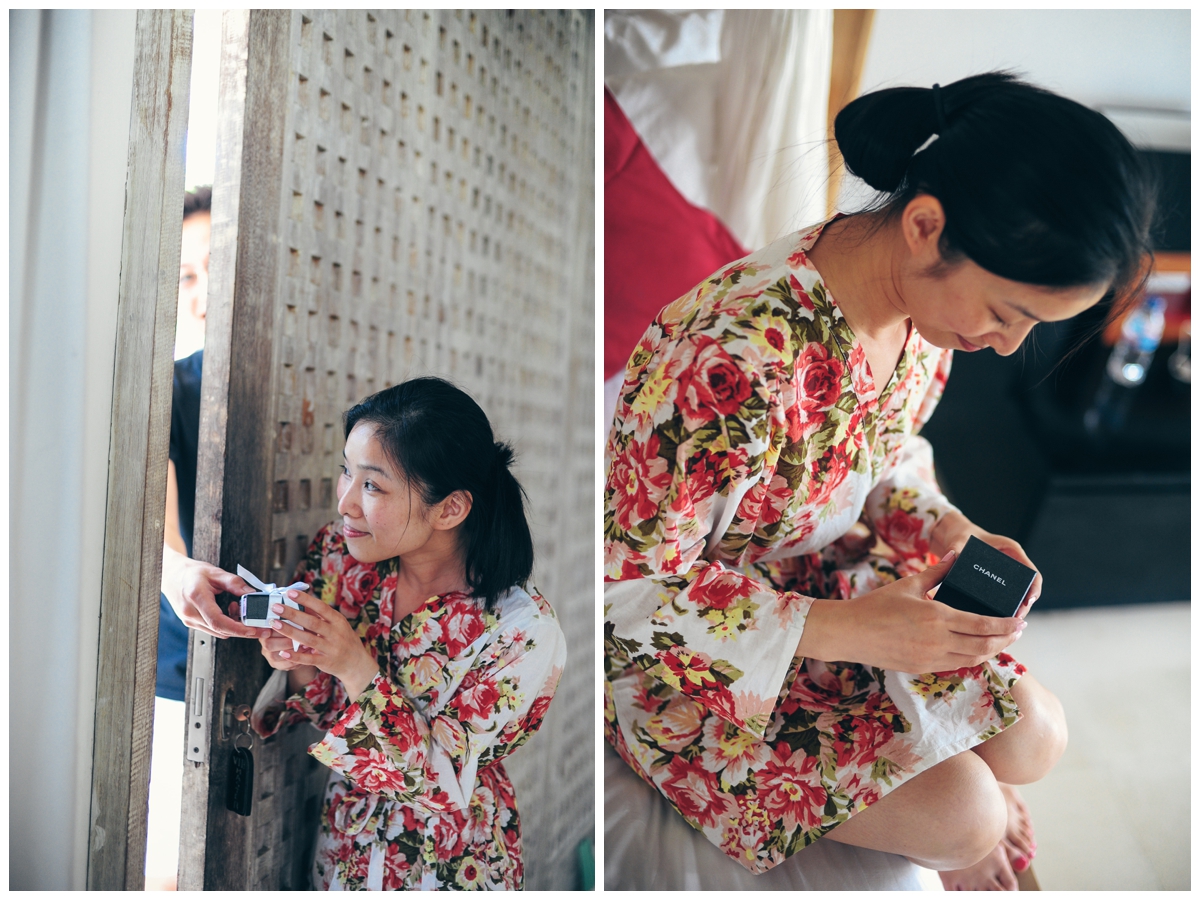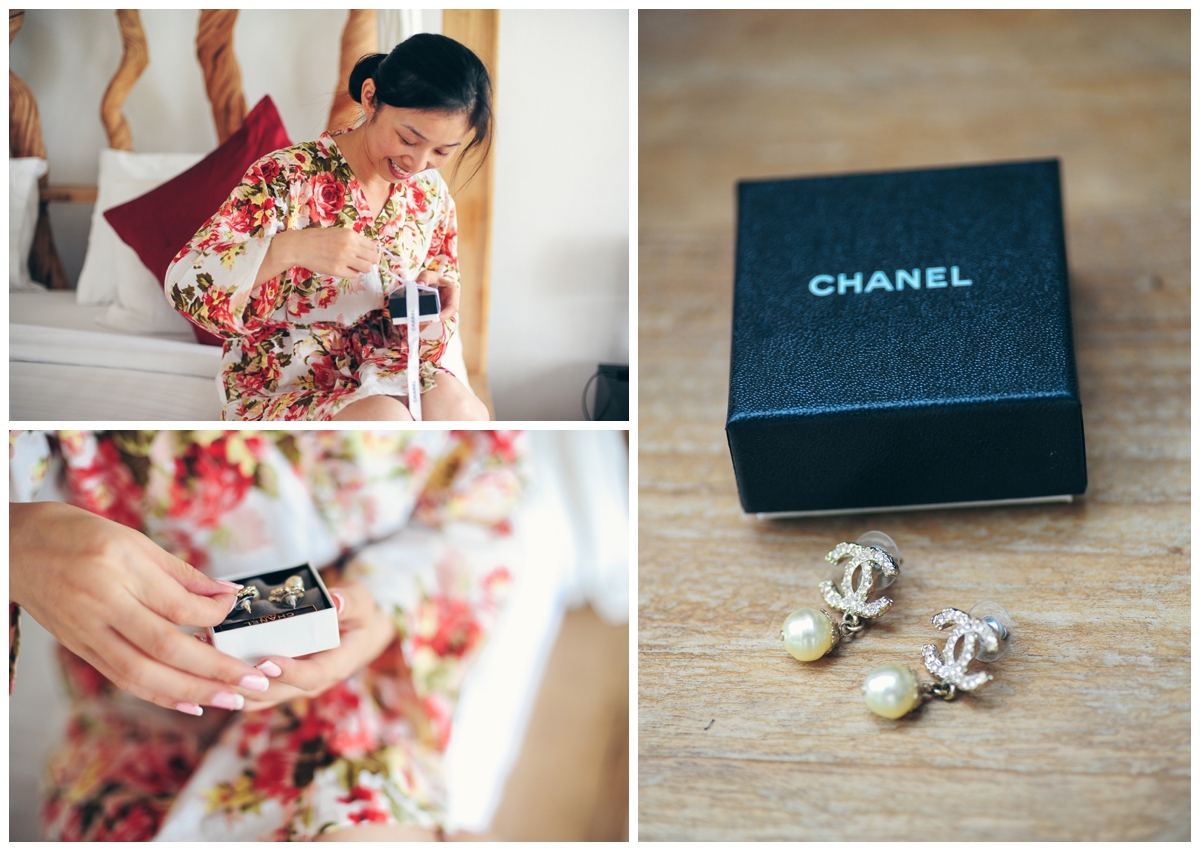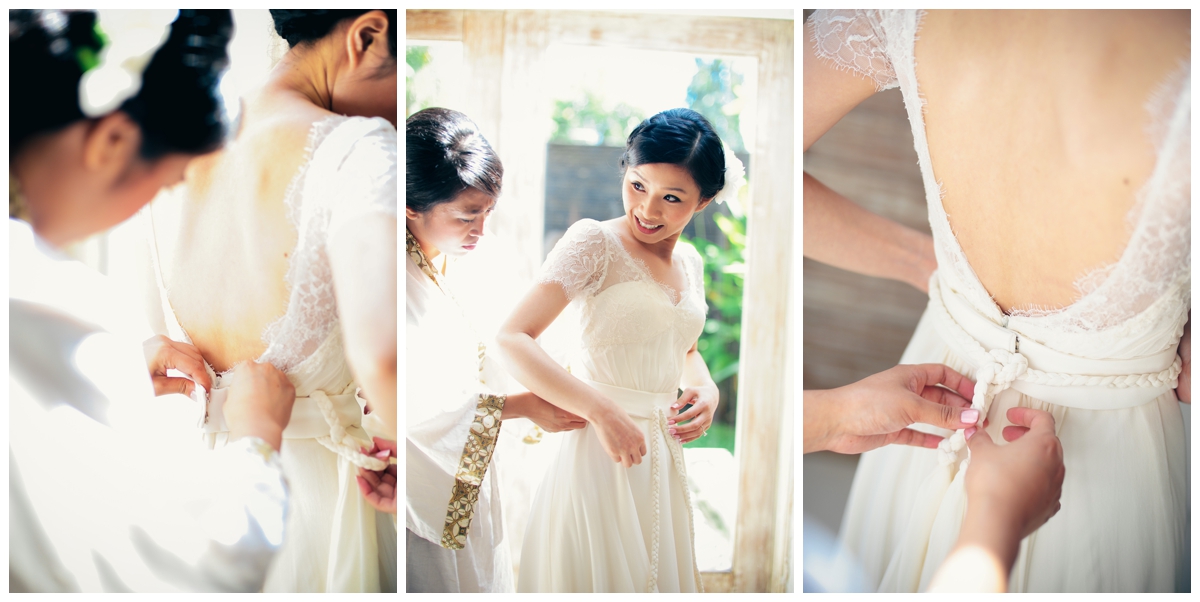 Kirstie beamed gorgeously with her oh so lovely wedding dress.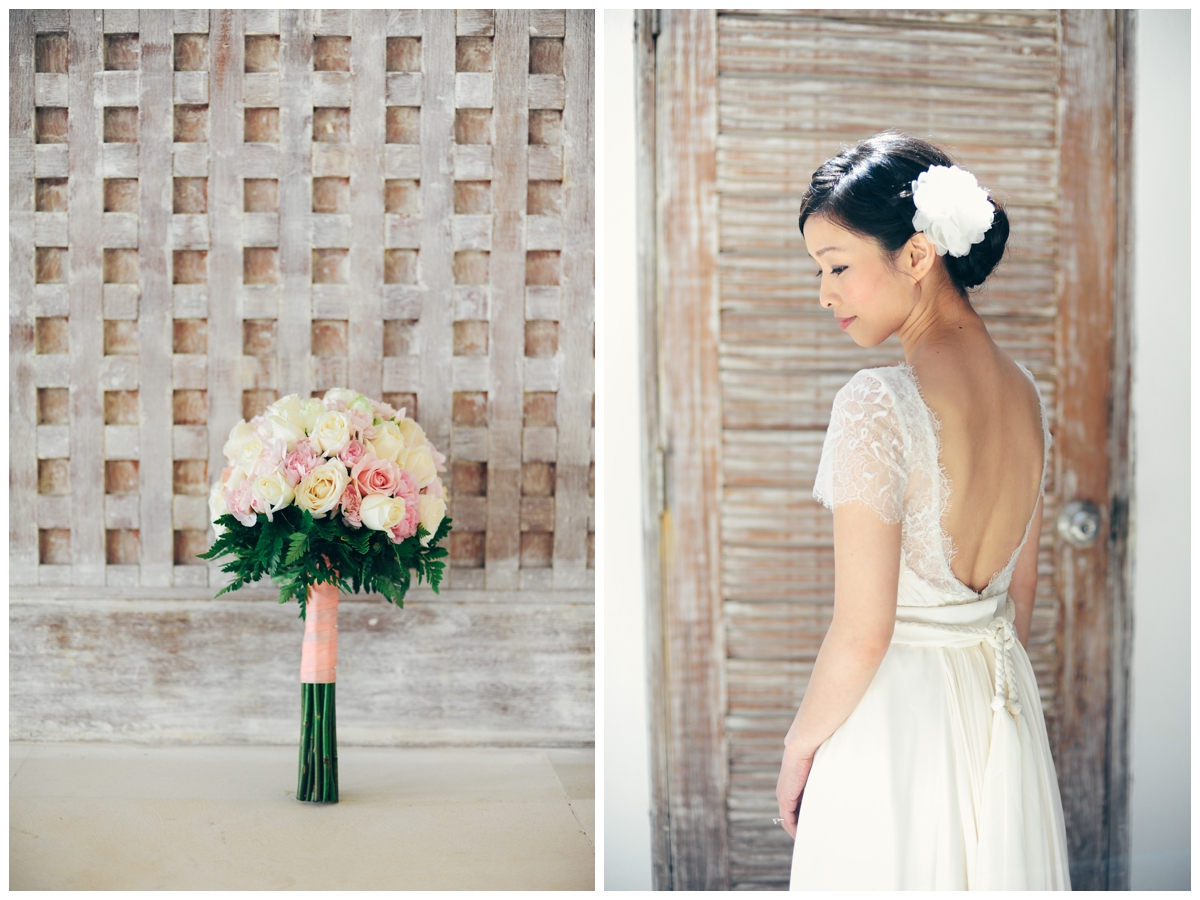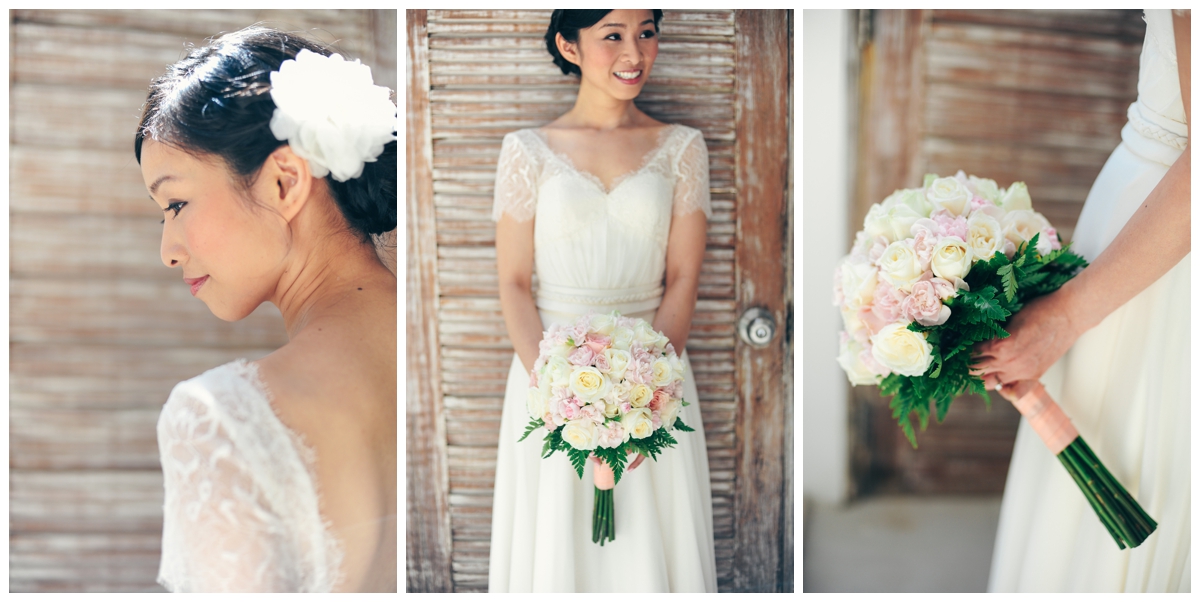 You can tell someone can't contain his excitement to marry his bride. 🙂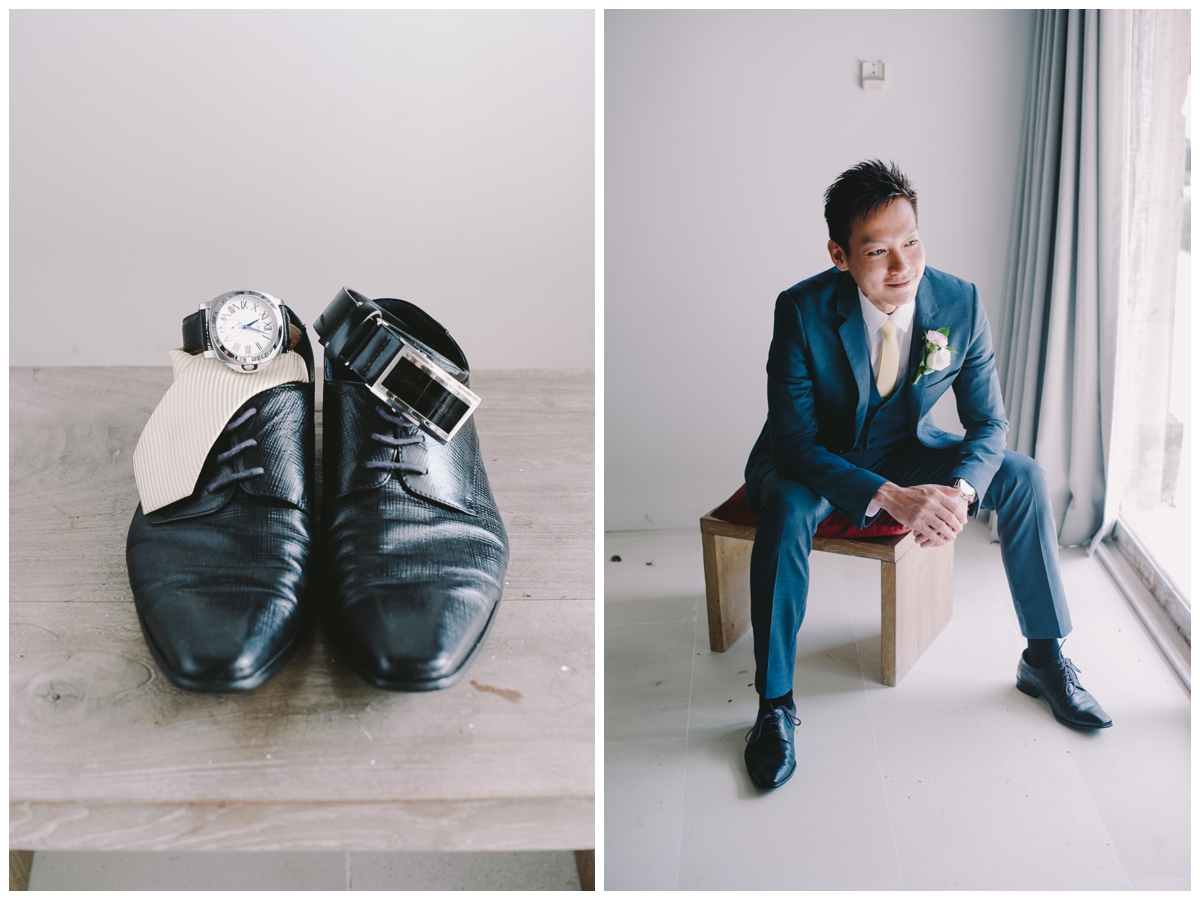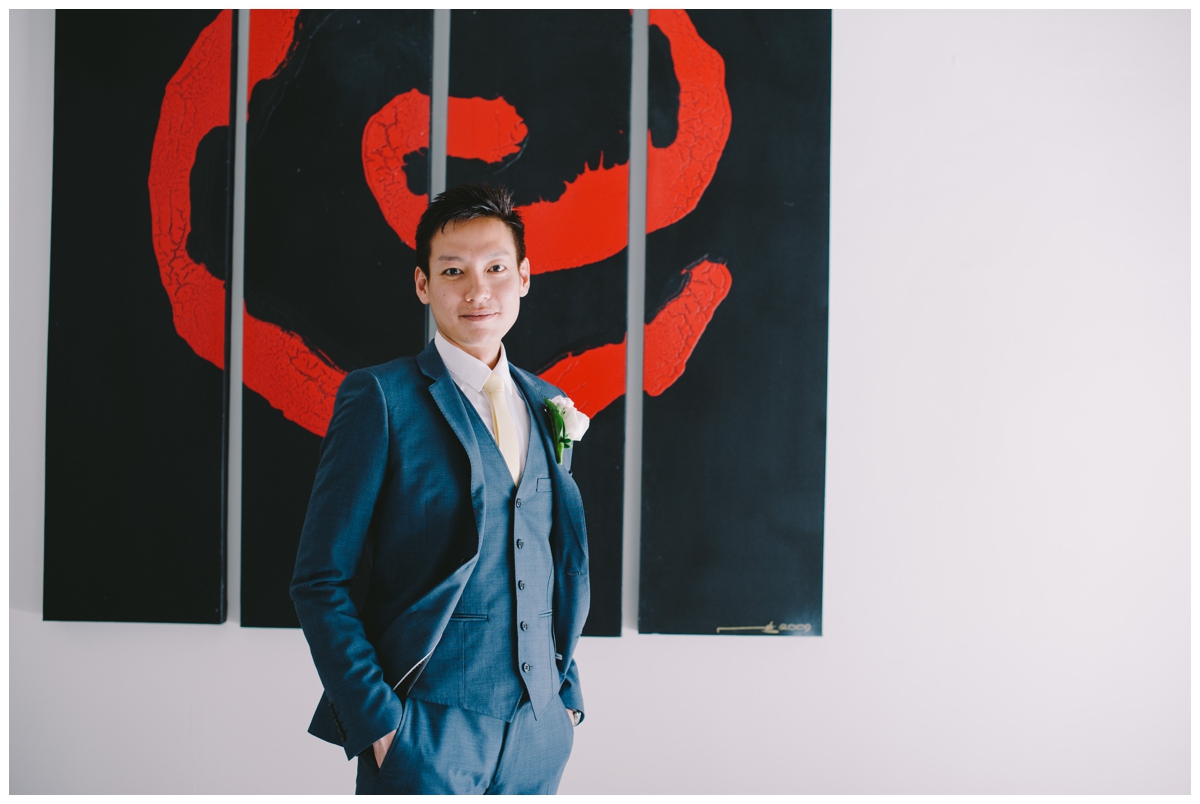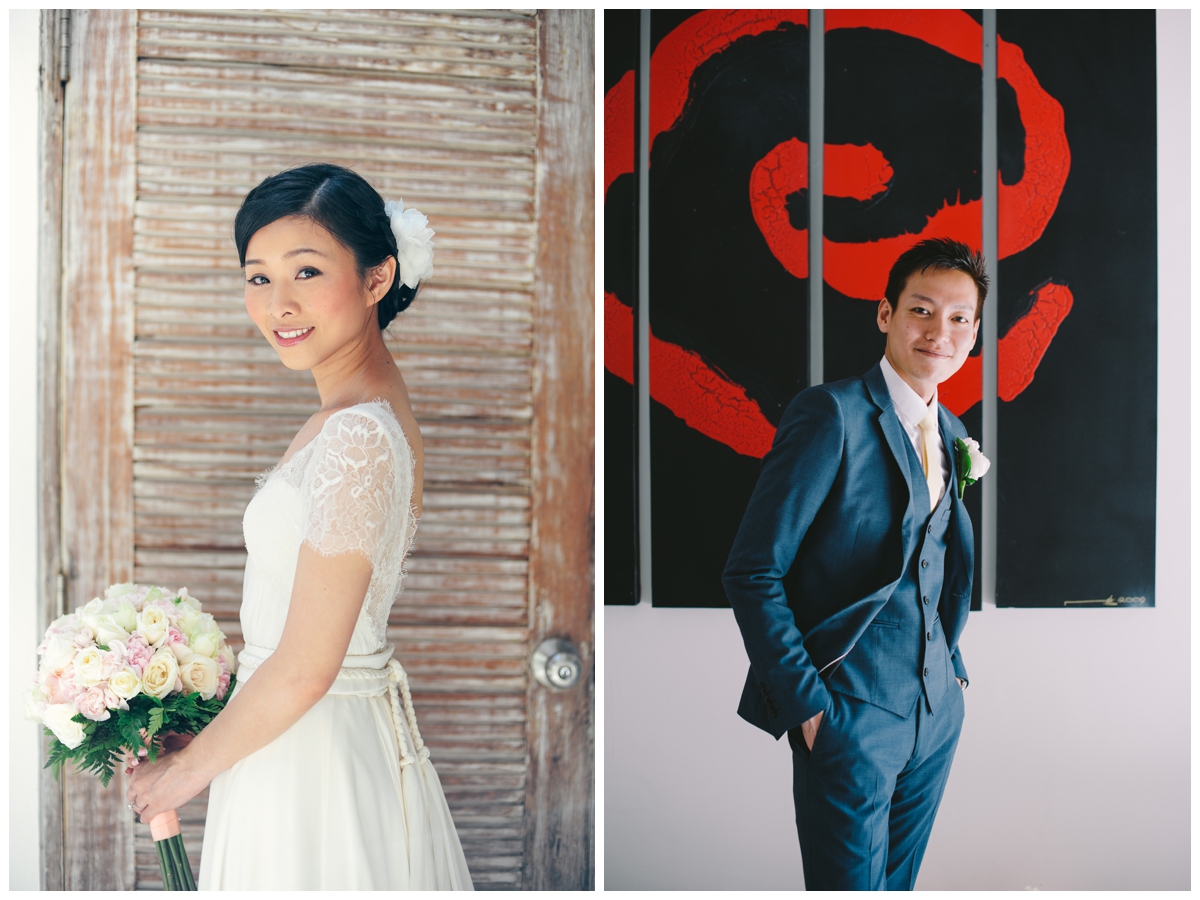 The lovely bride with her sister and bestfriend.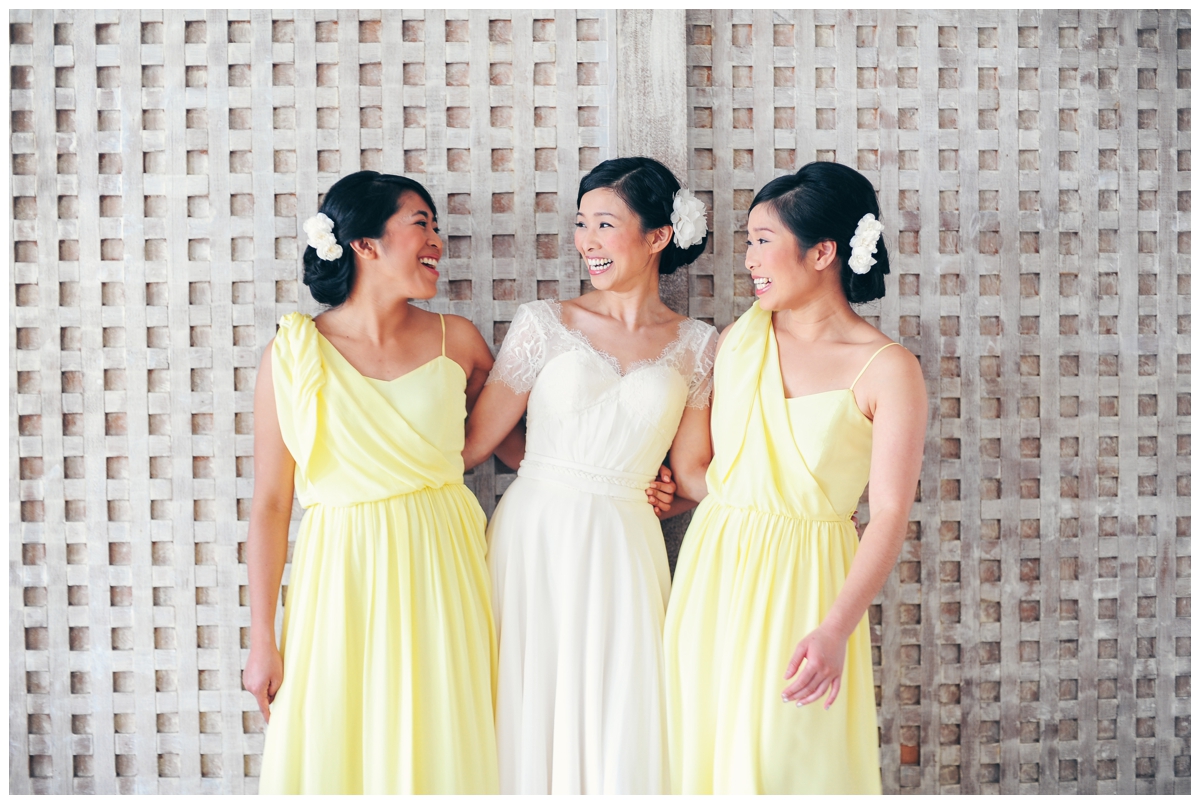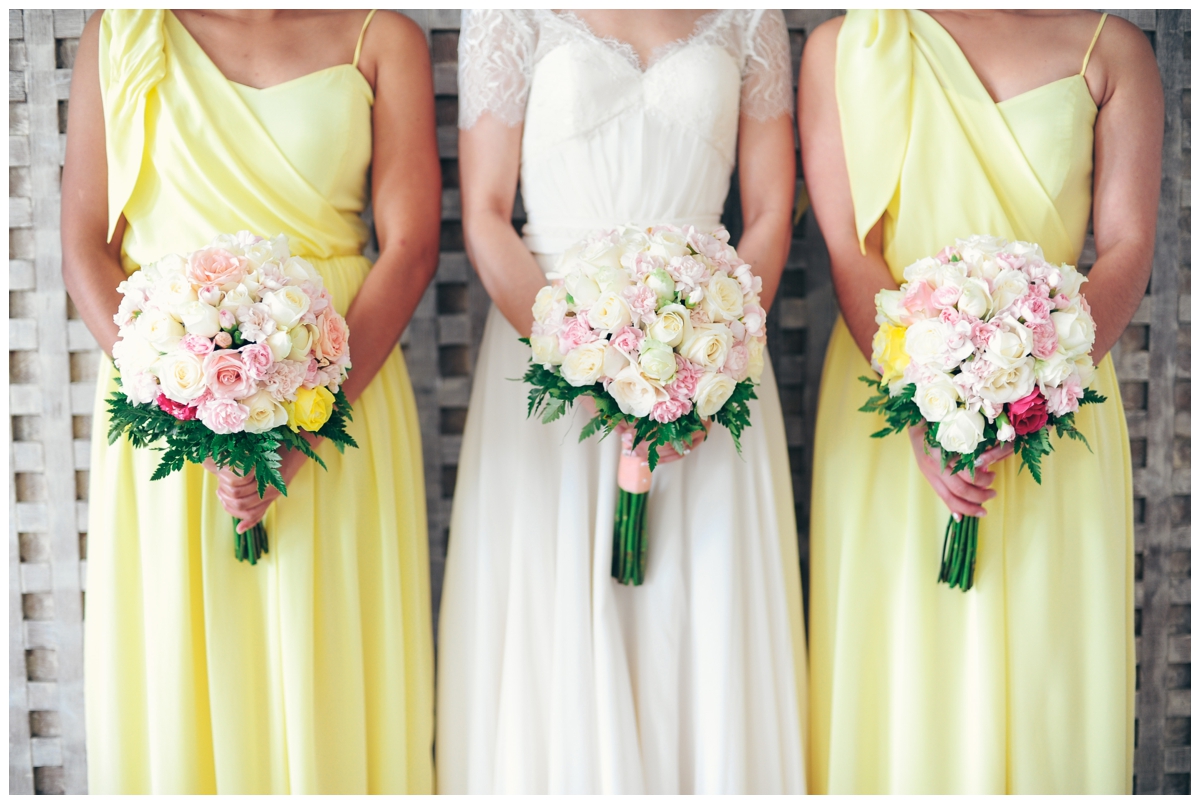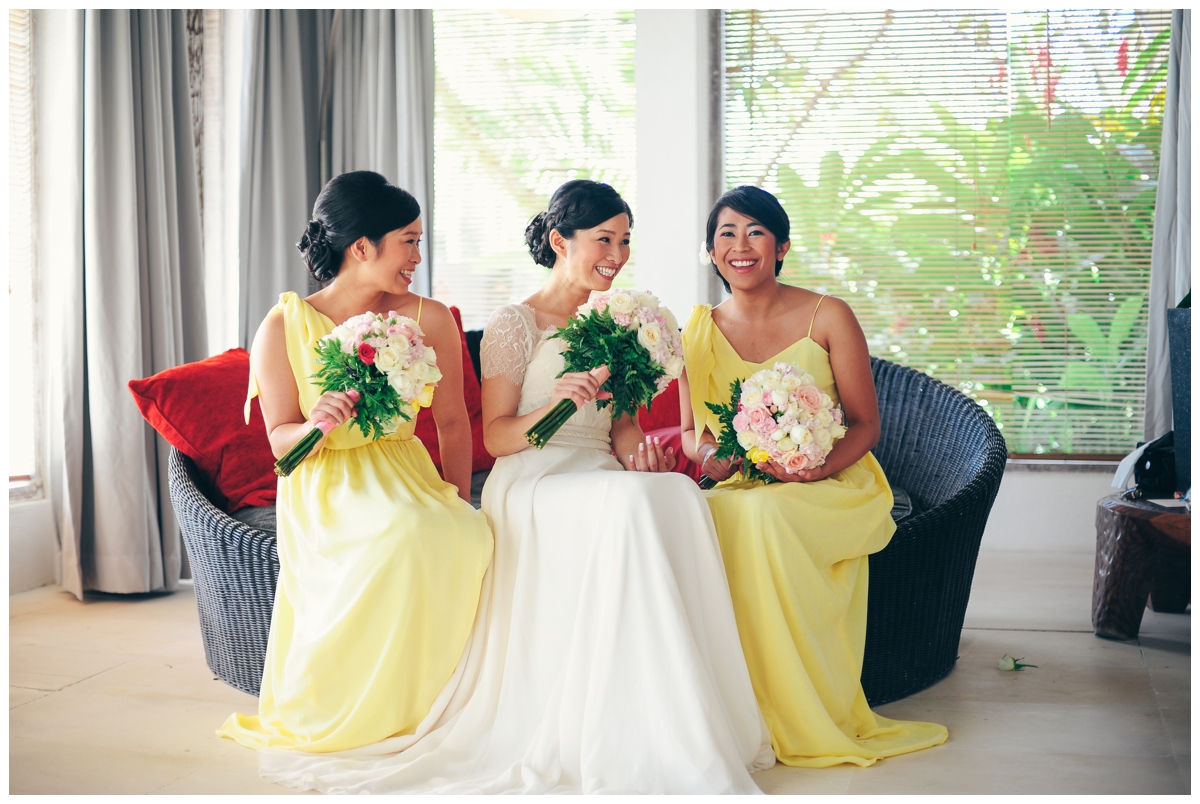 A moment with the bride and her Mom – a few last sweet words shared before handing over her daughter to someone else' love and care.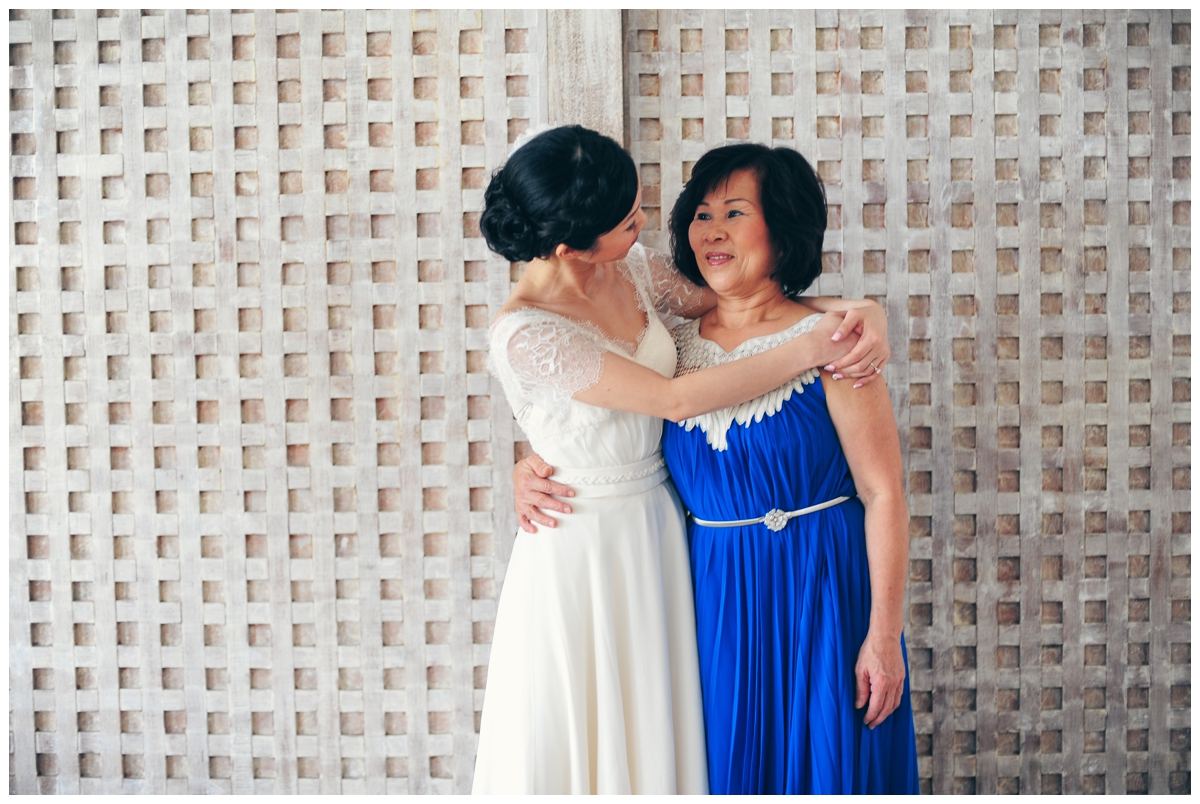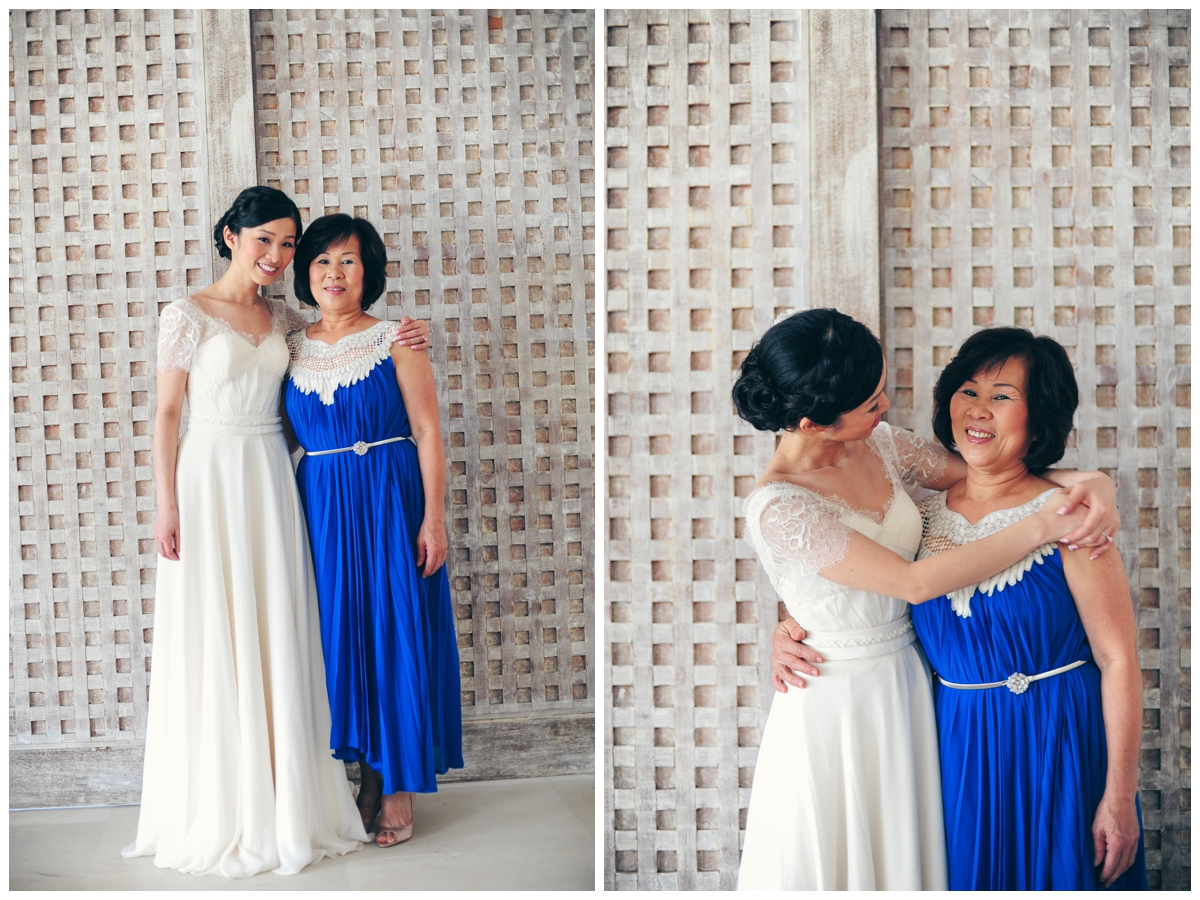 As part of the Chinese tradition, they played a lil game before the wedding ceremony. It was all but laughter and teasing. The Groom had to pass a few tests to win over his Bride — he obviously had to go through the Bride's friend's first by answering trivia questions and offering lots of bucks.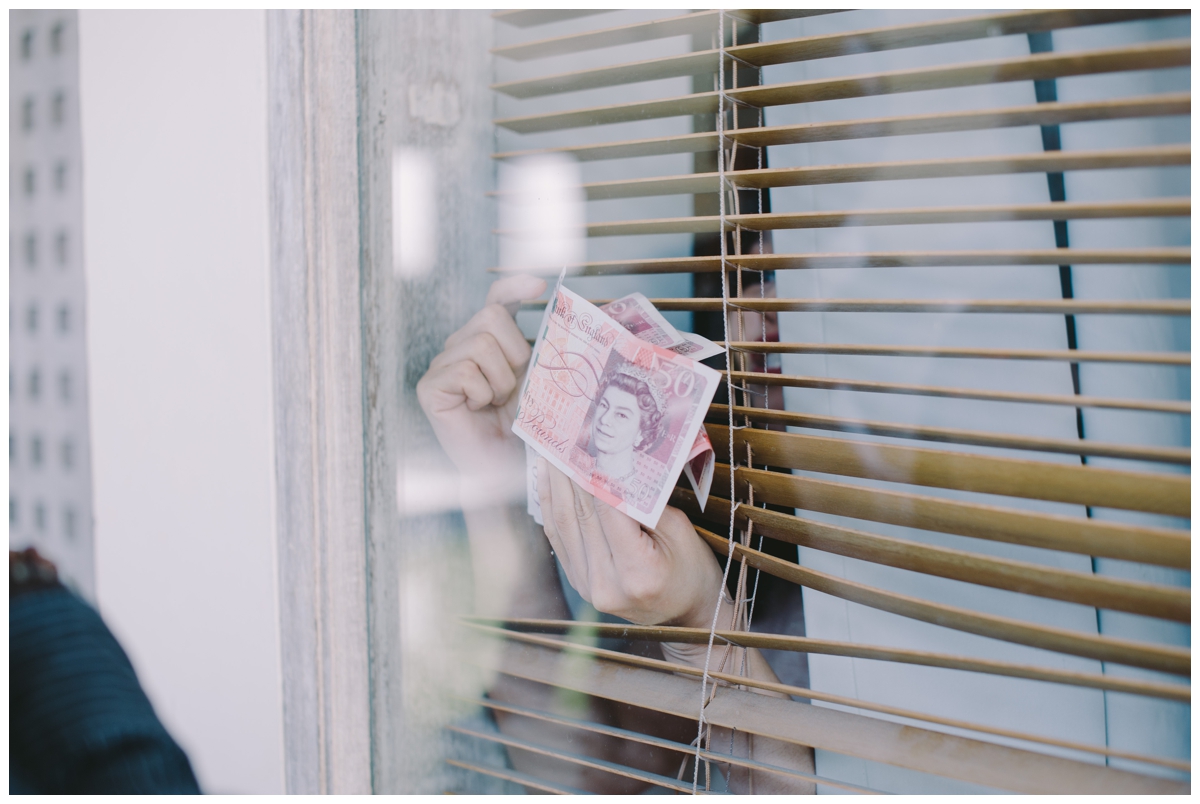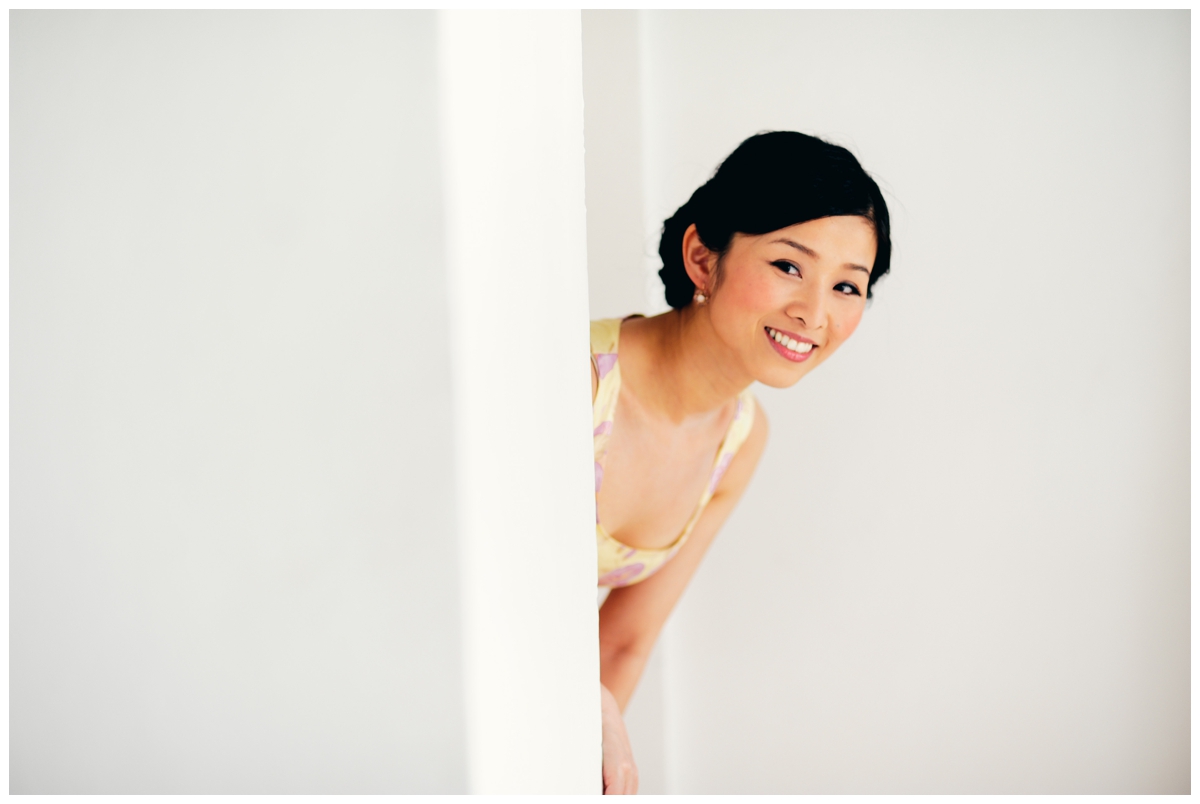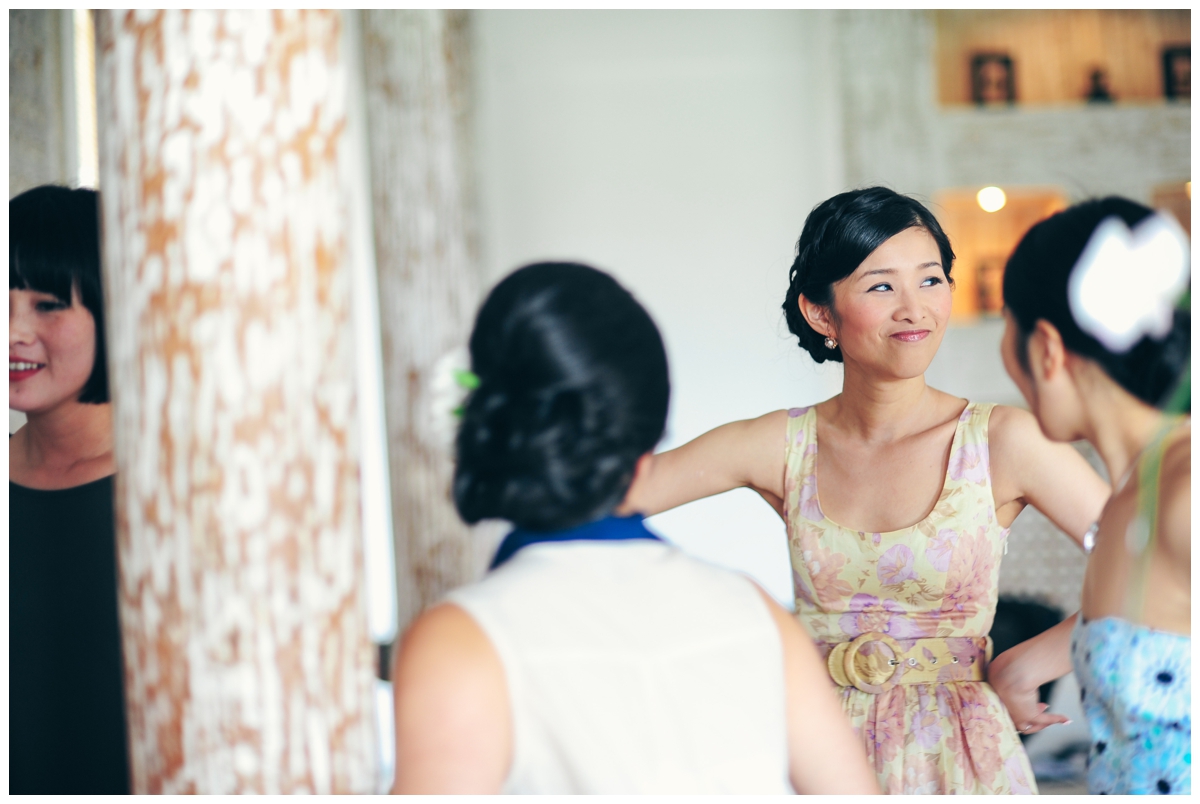 And finally the Groom did it! 🙂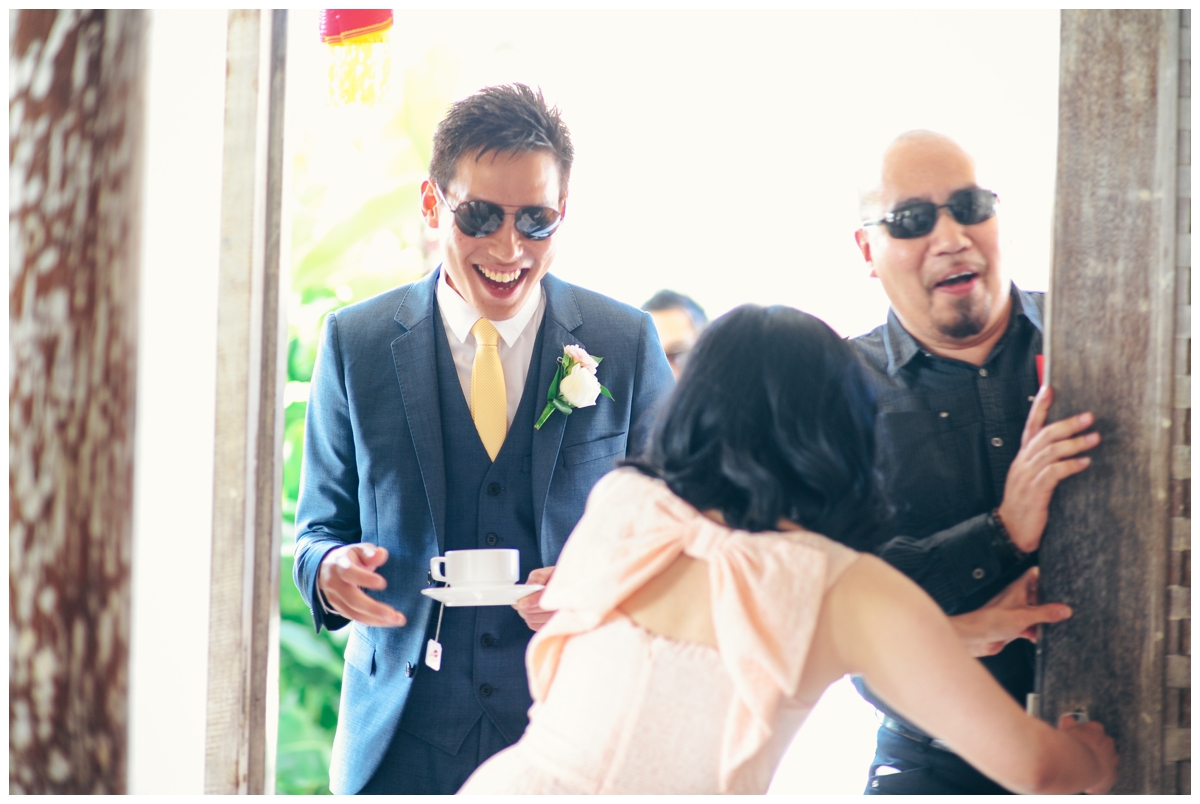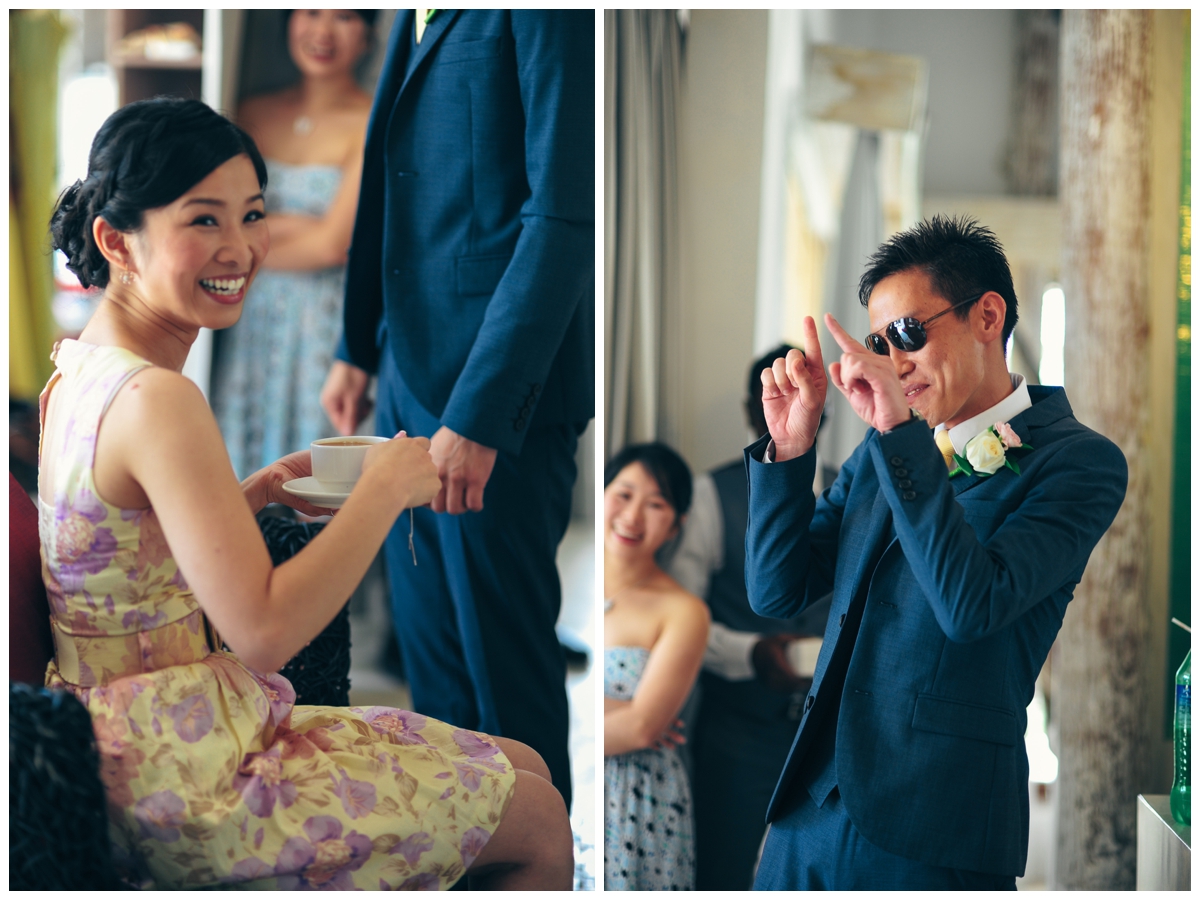 Before the actually wedding ceremony, there was a tea ceremony first. Long sweet hugs and happy wishes shared amongst family and friends.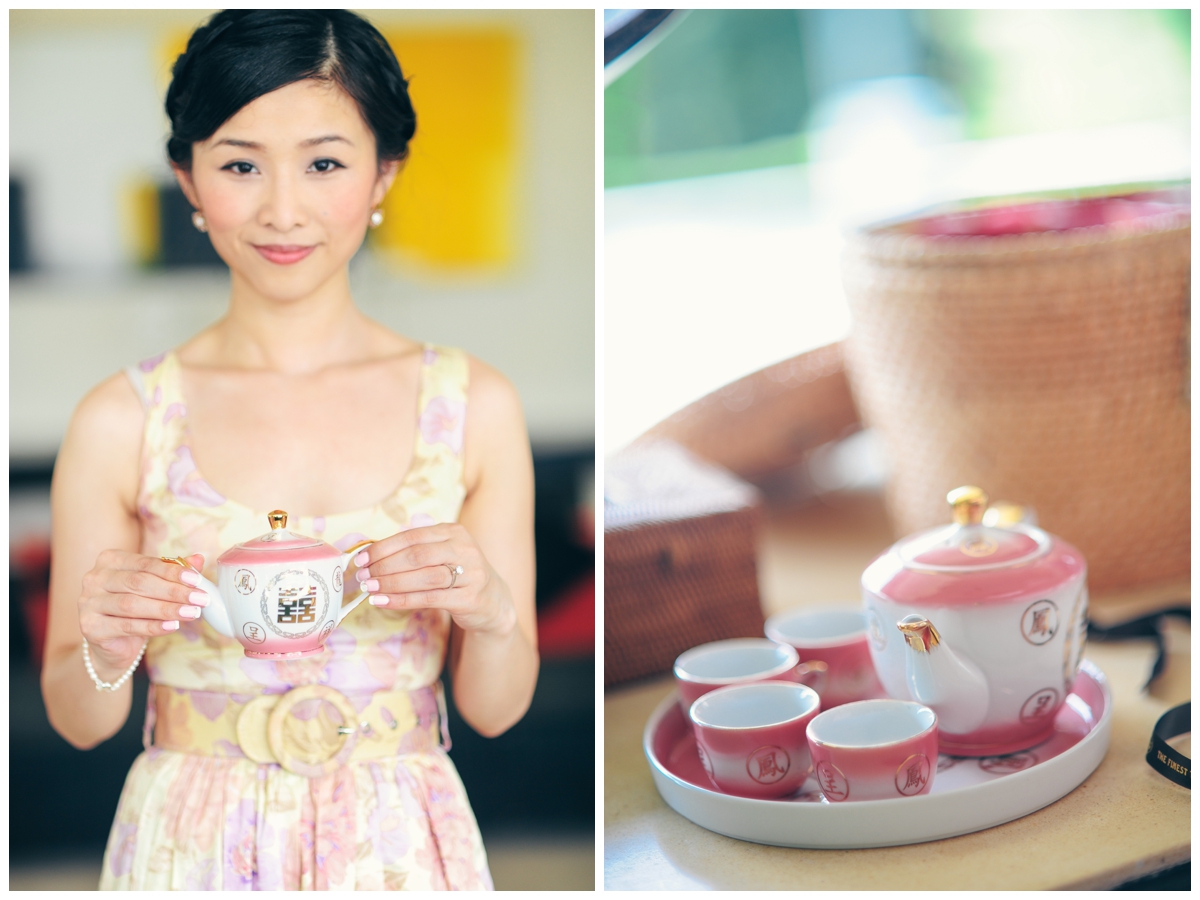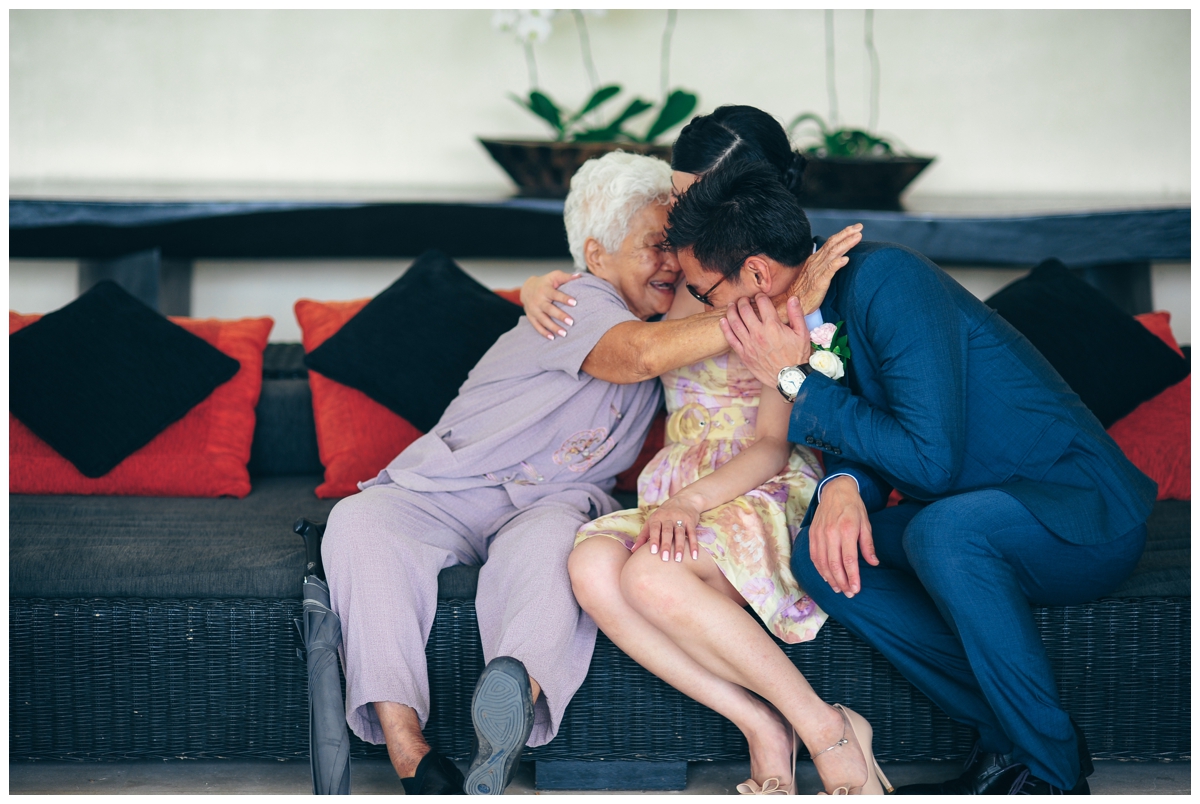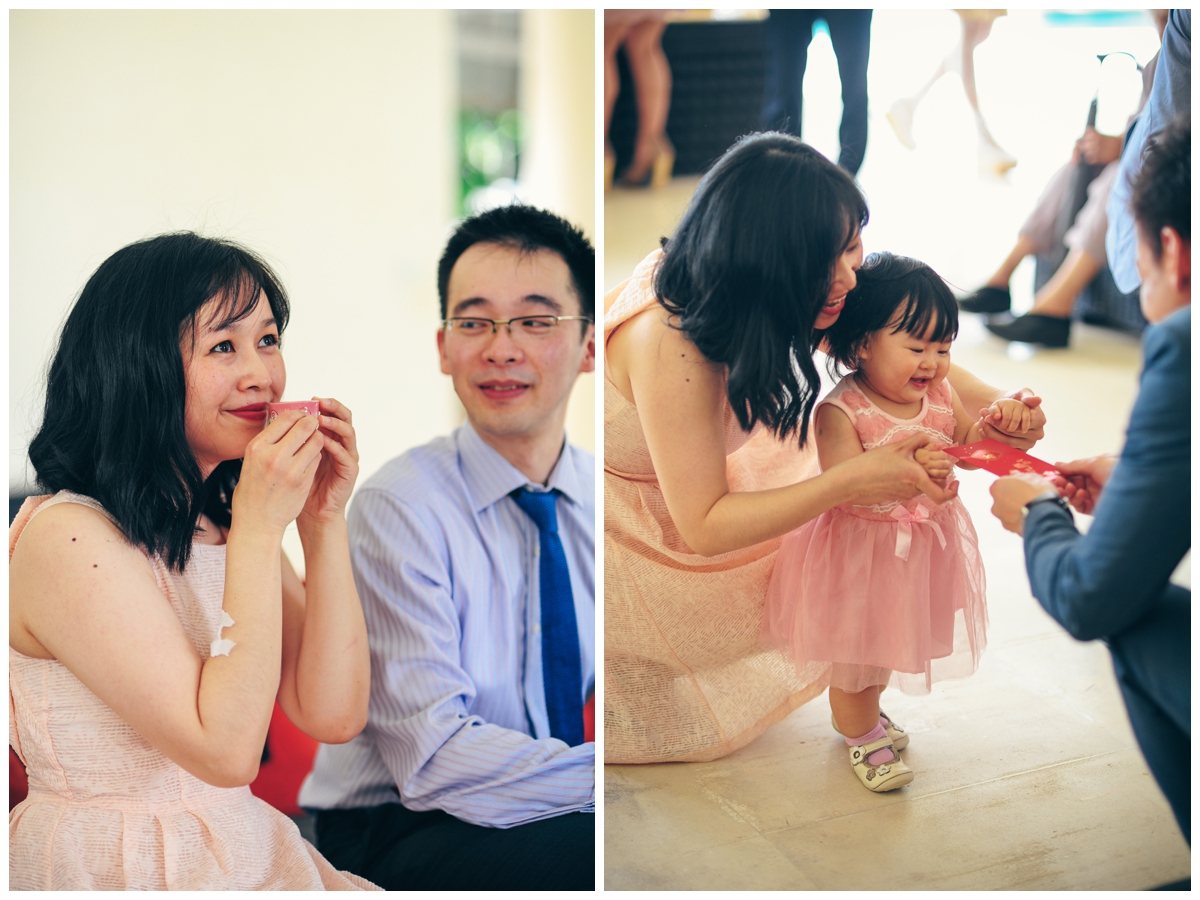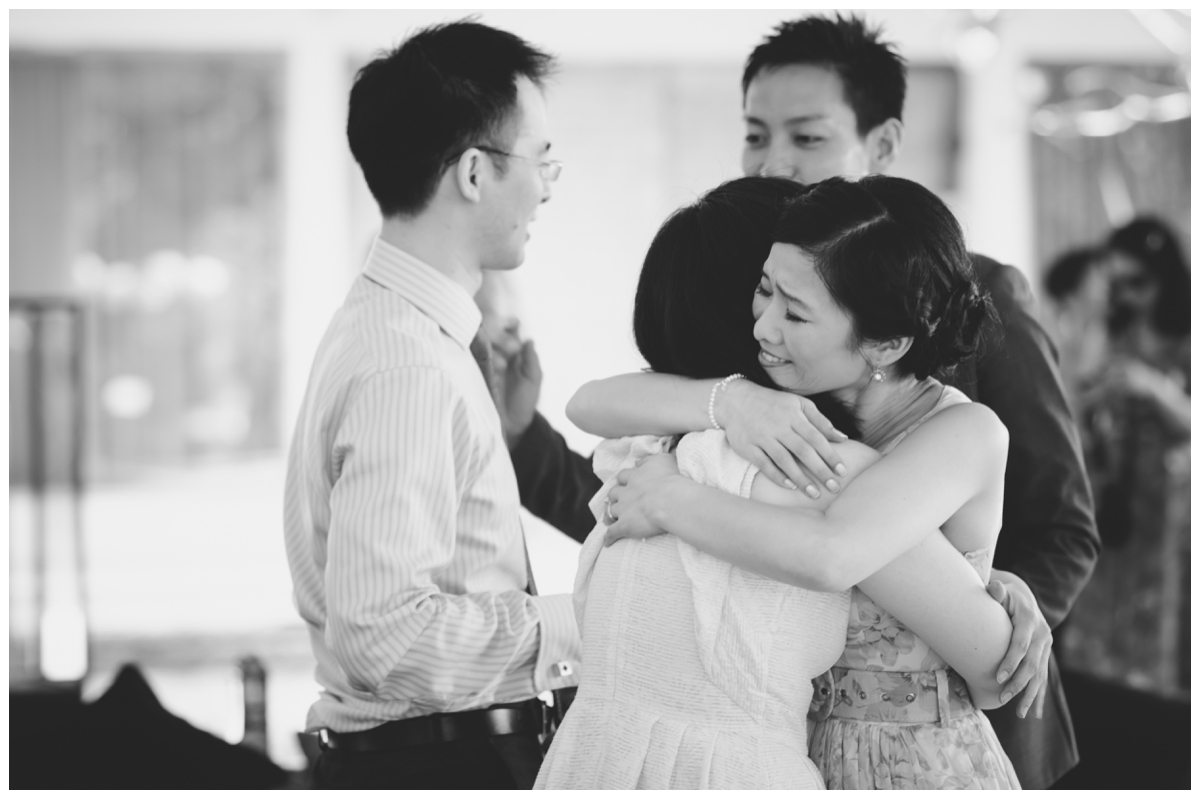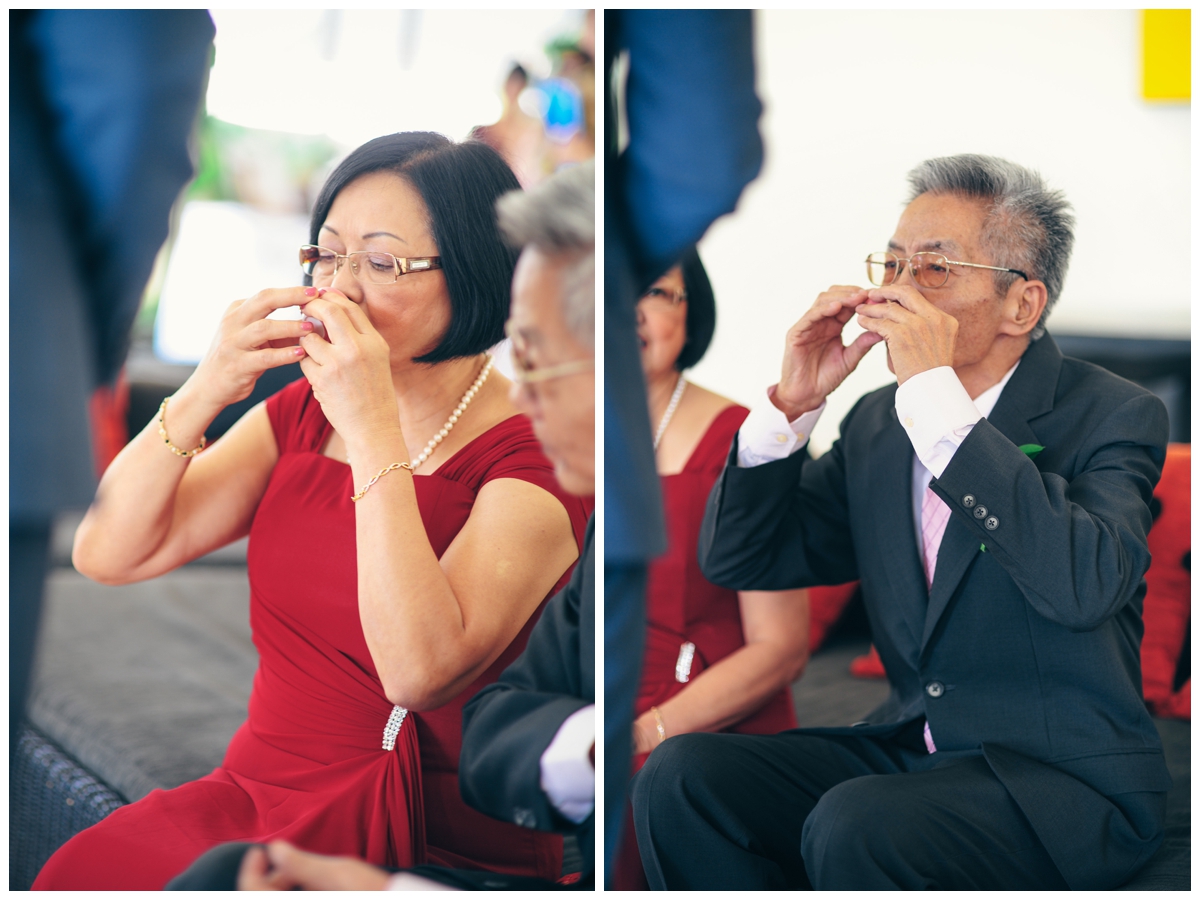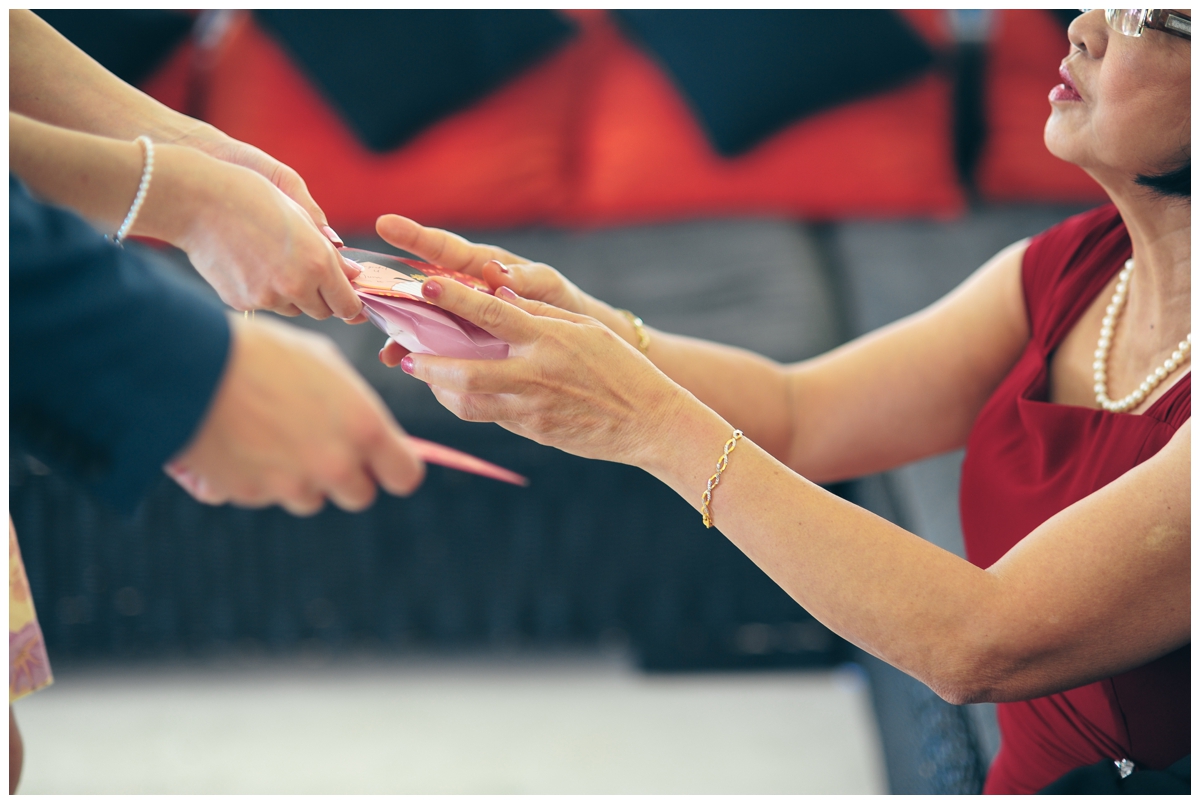 The wedding ceremony started at around 2:30pm with the perfect no-rain-weather. How special it was to document every moment here on.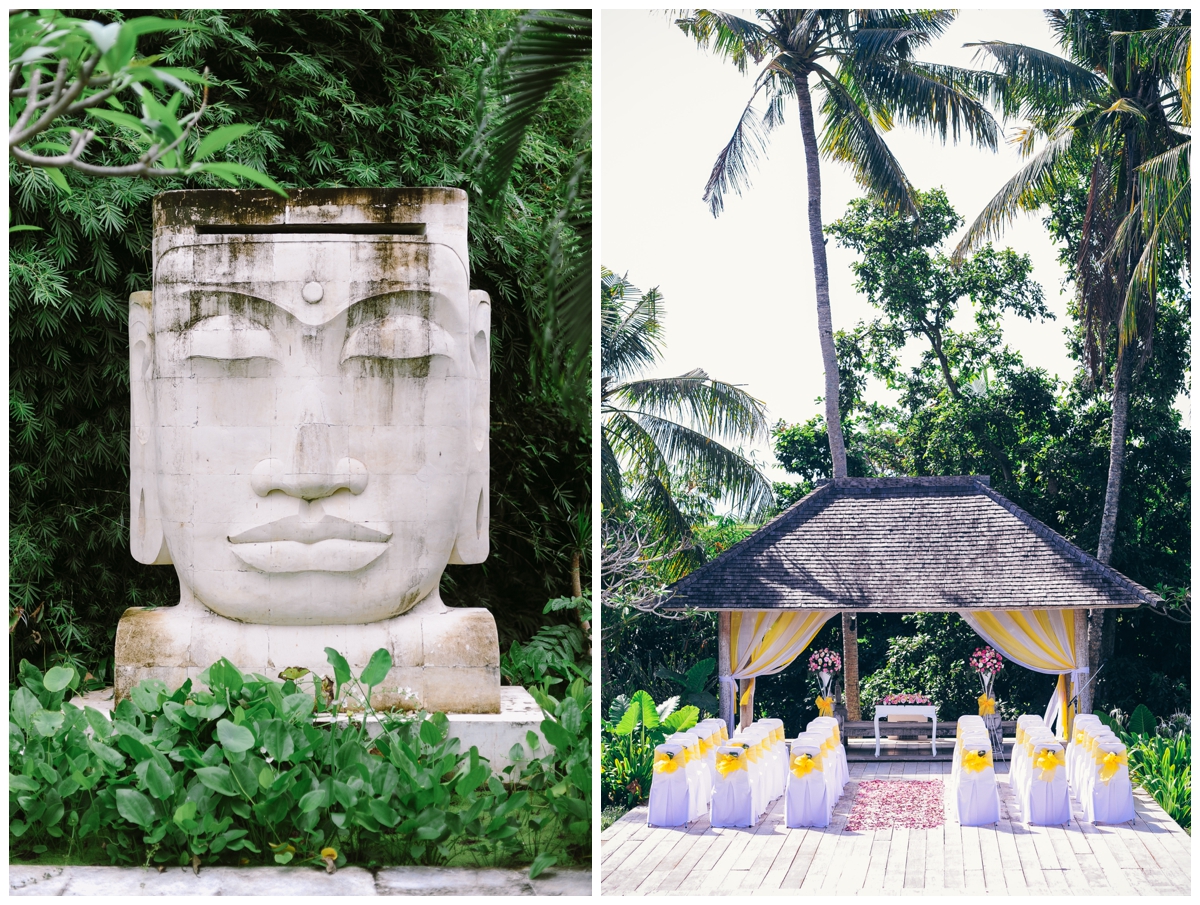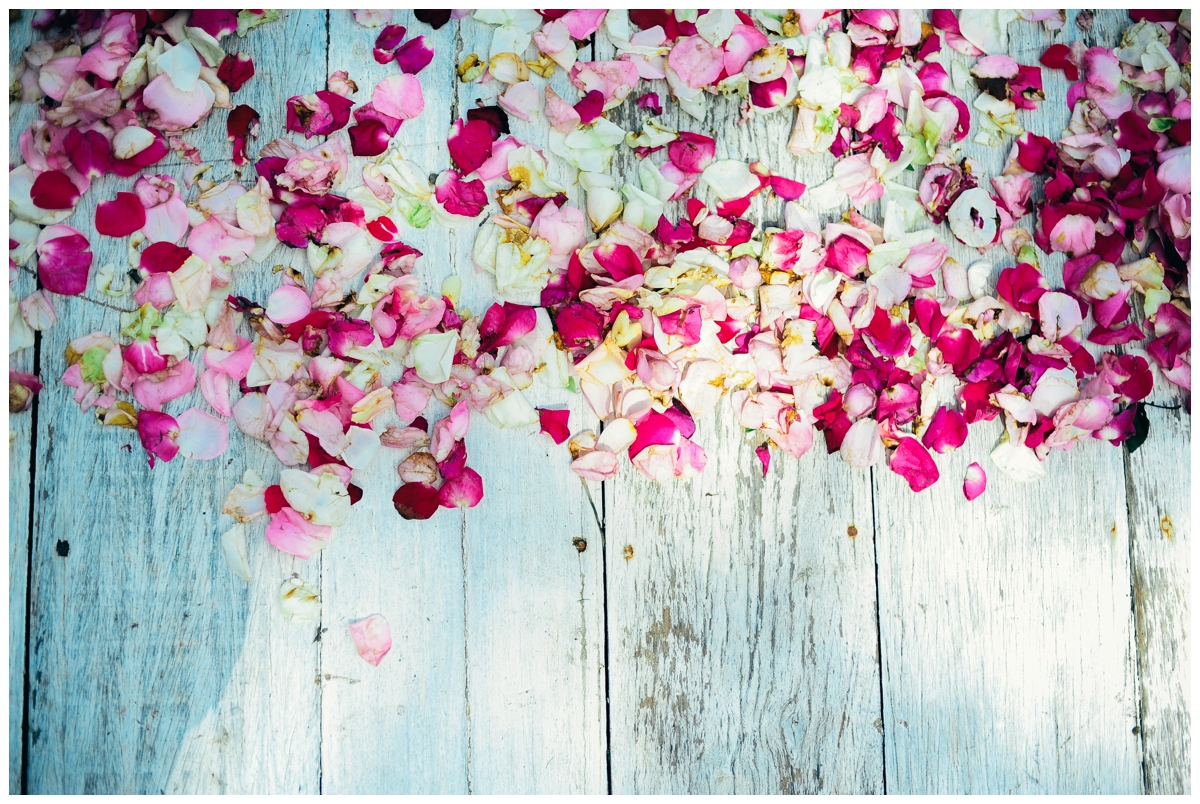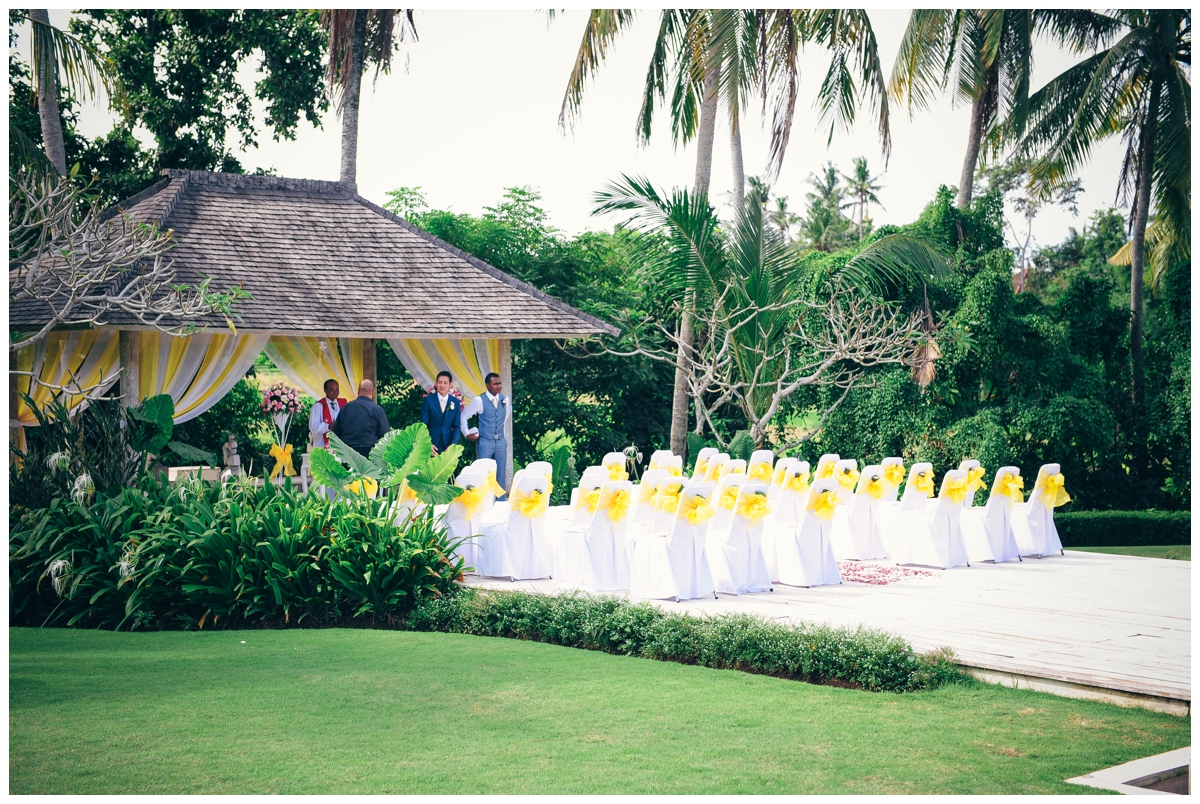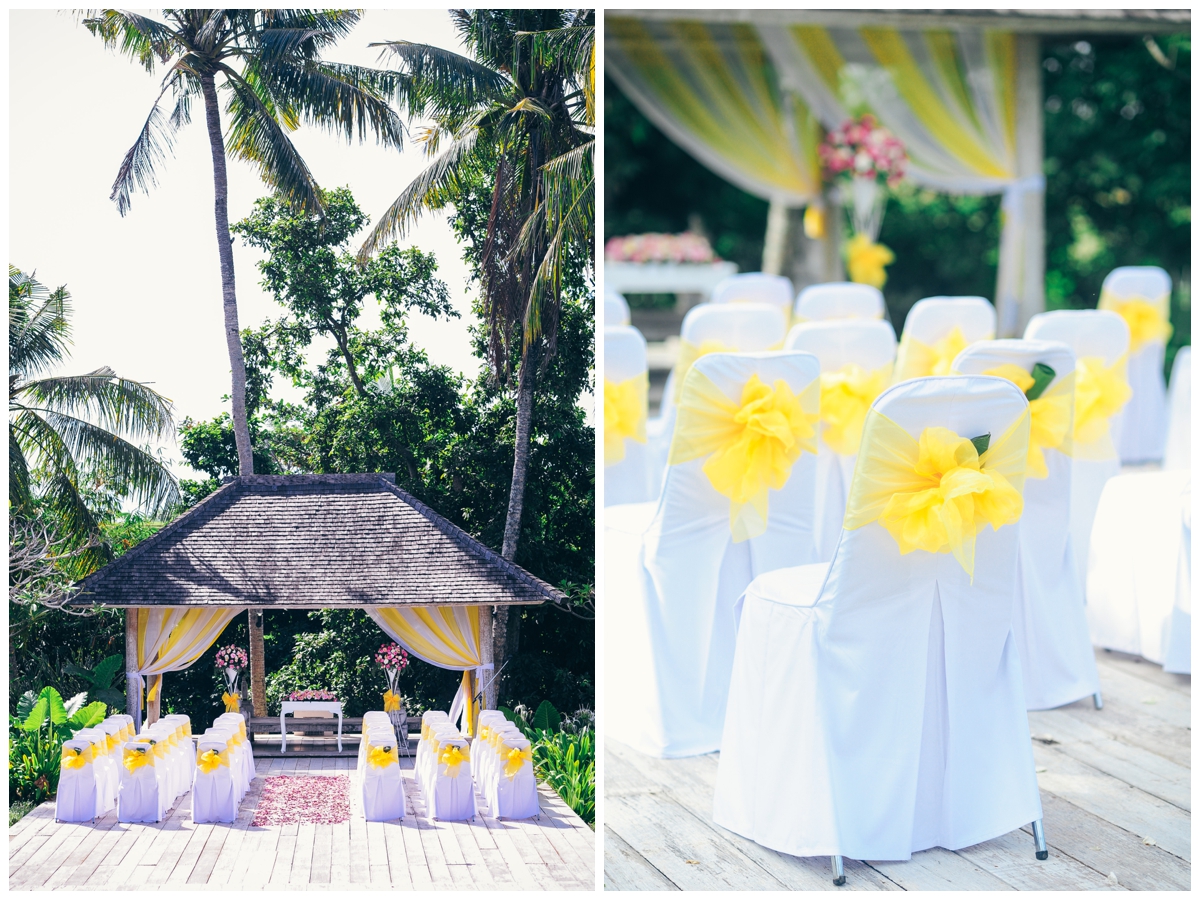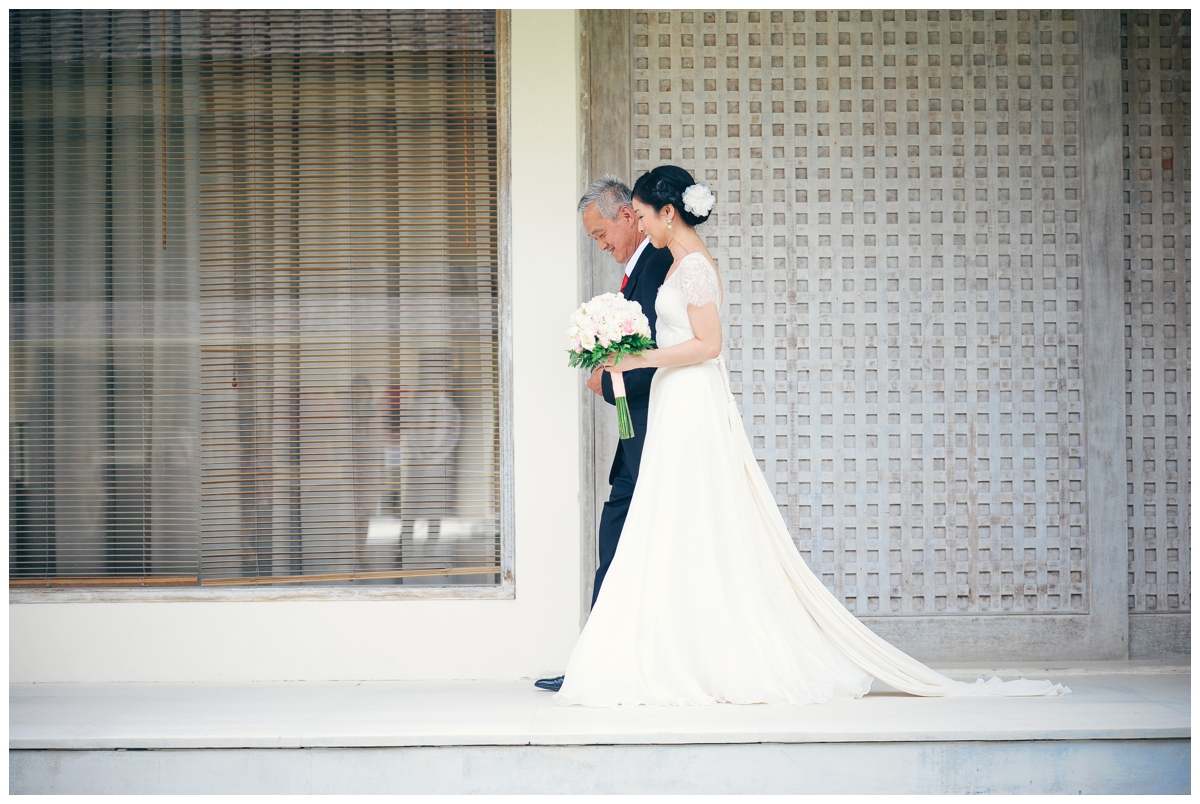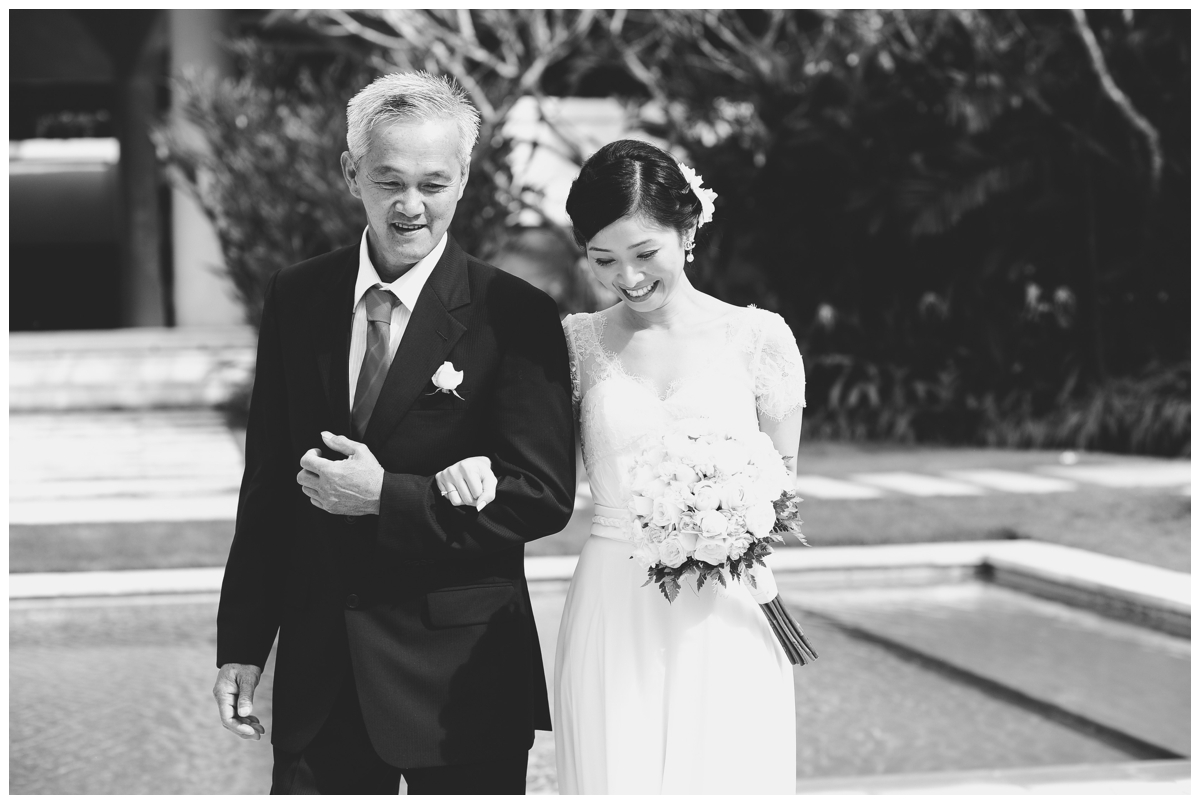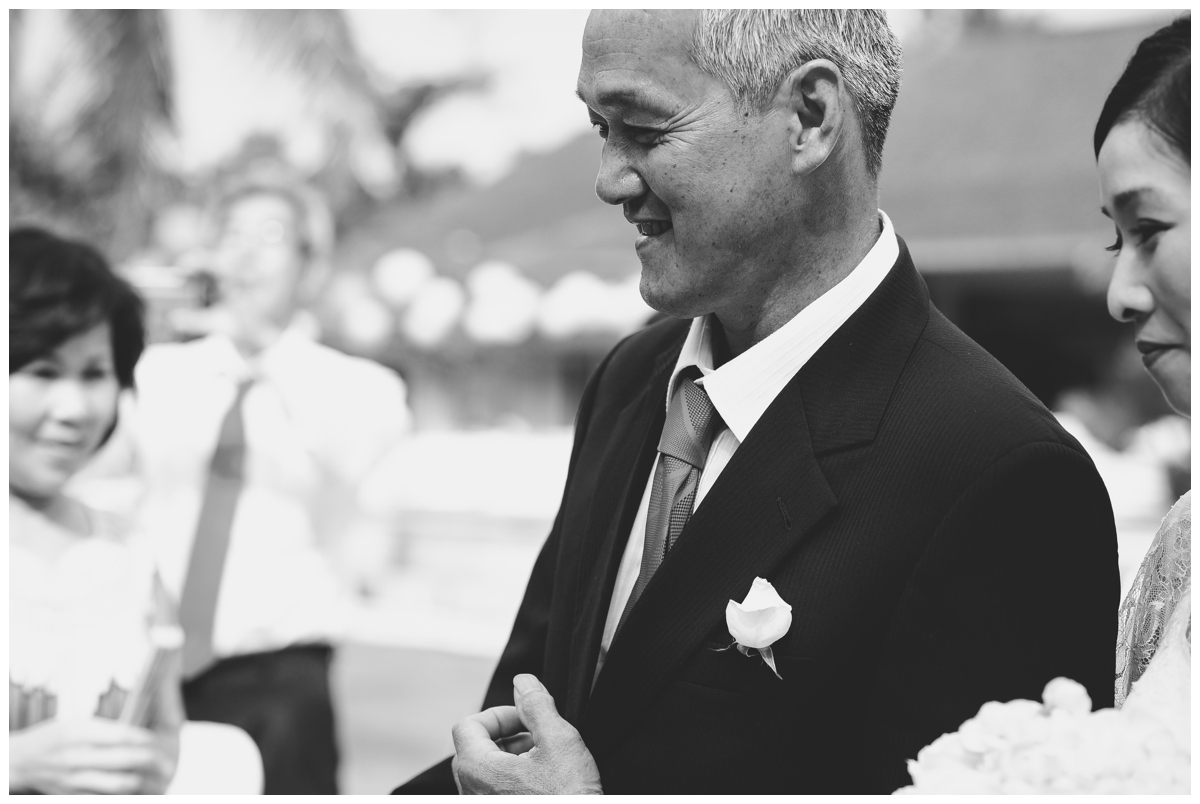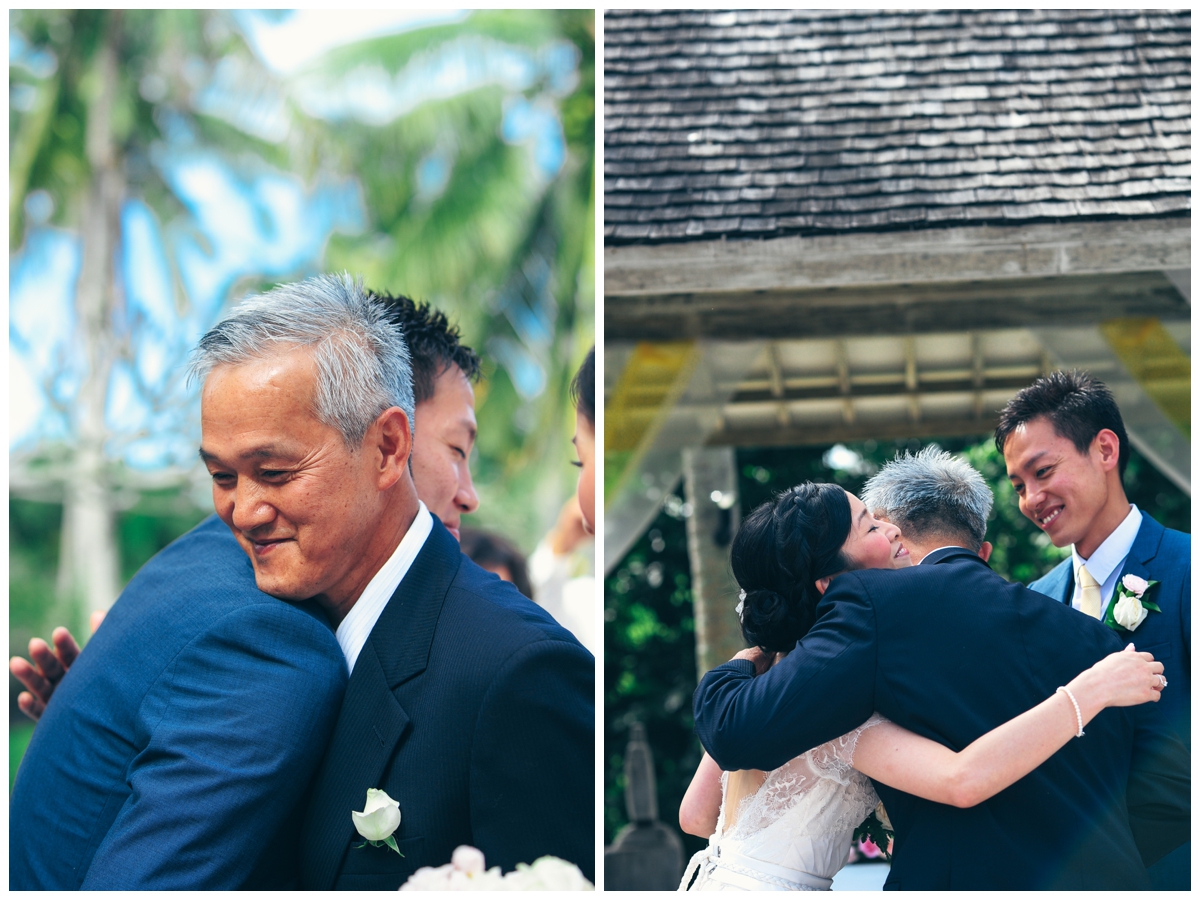 I should really mention here that Nick sang to Kirstie during their exchanging of vows. It couldn't get any more sweeter than that.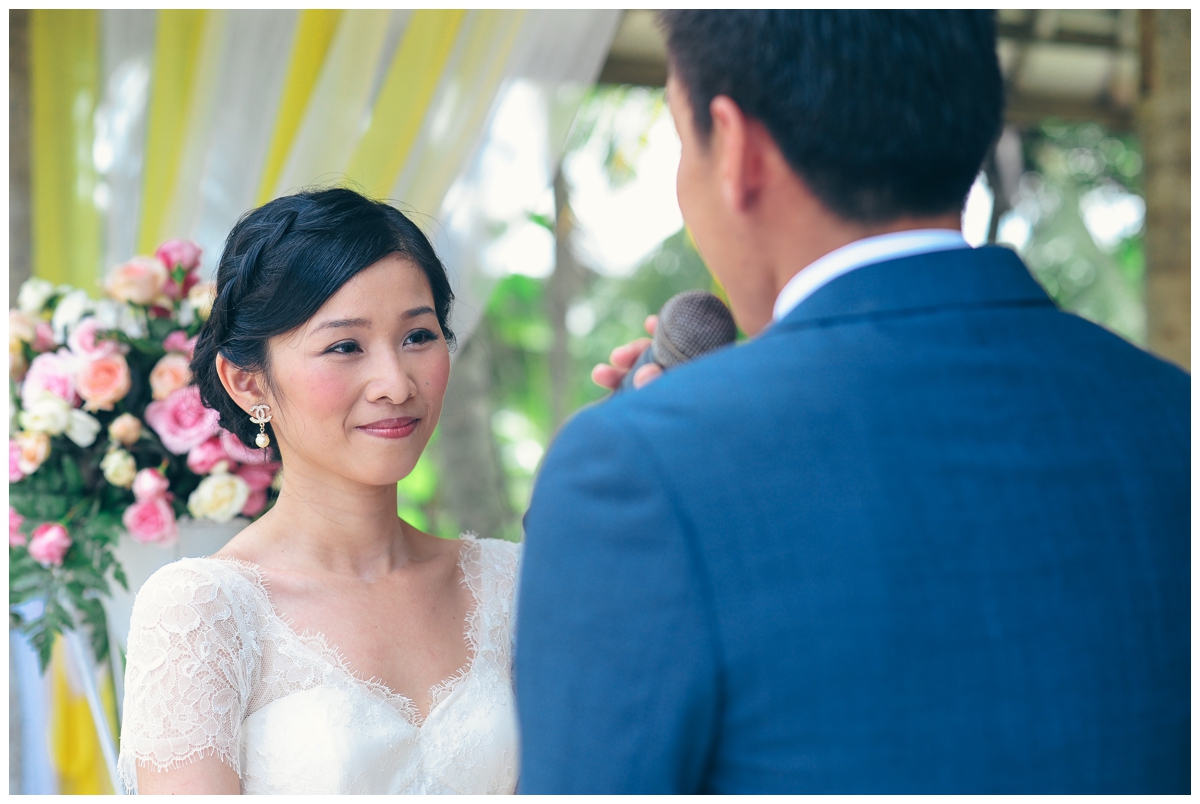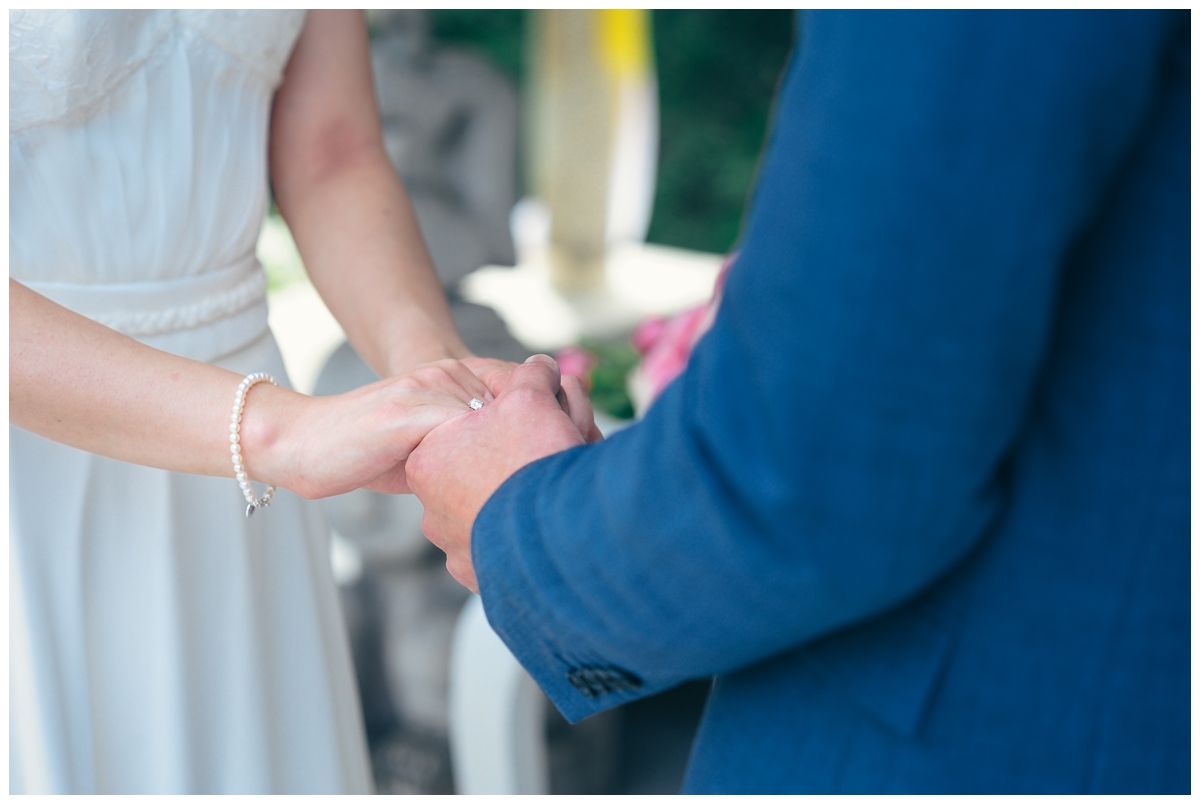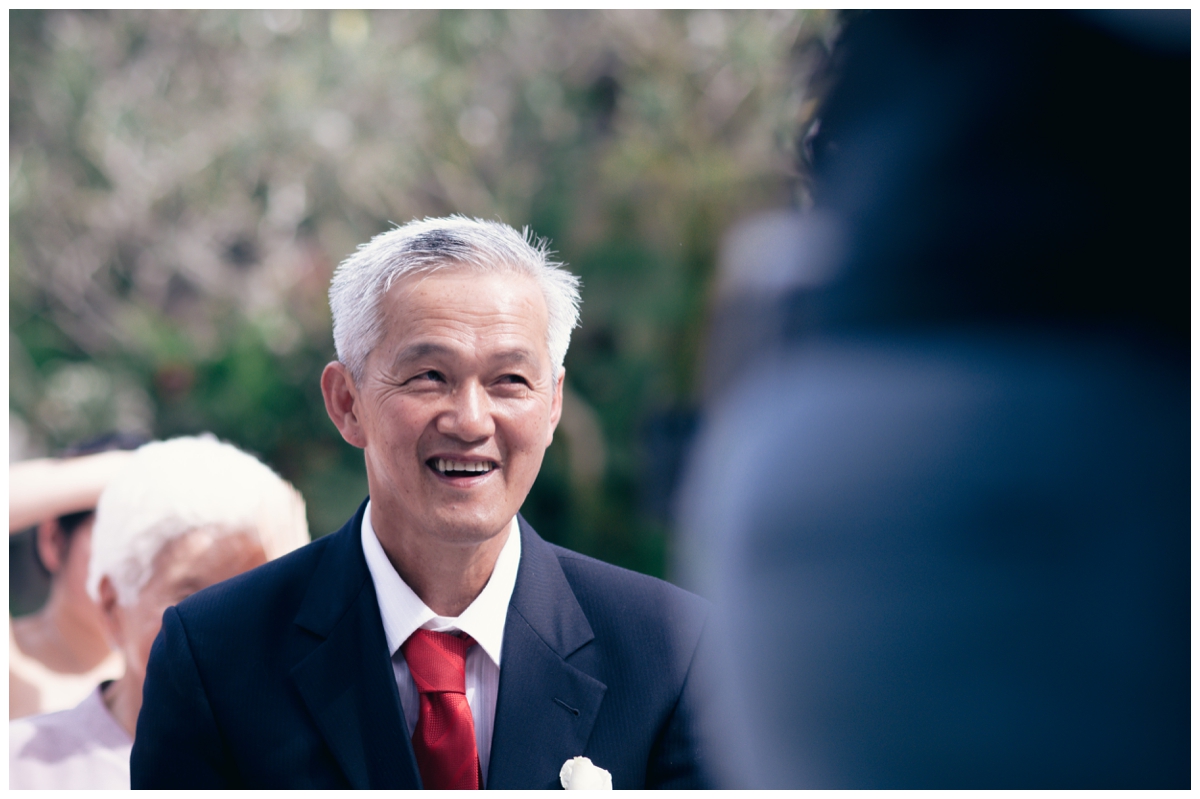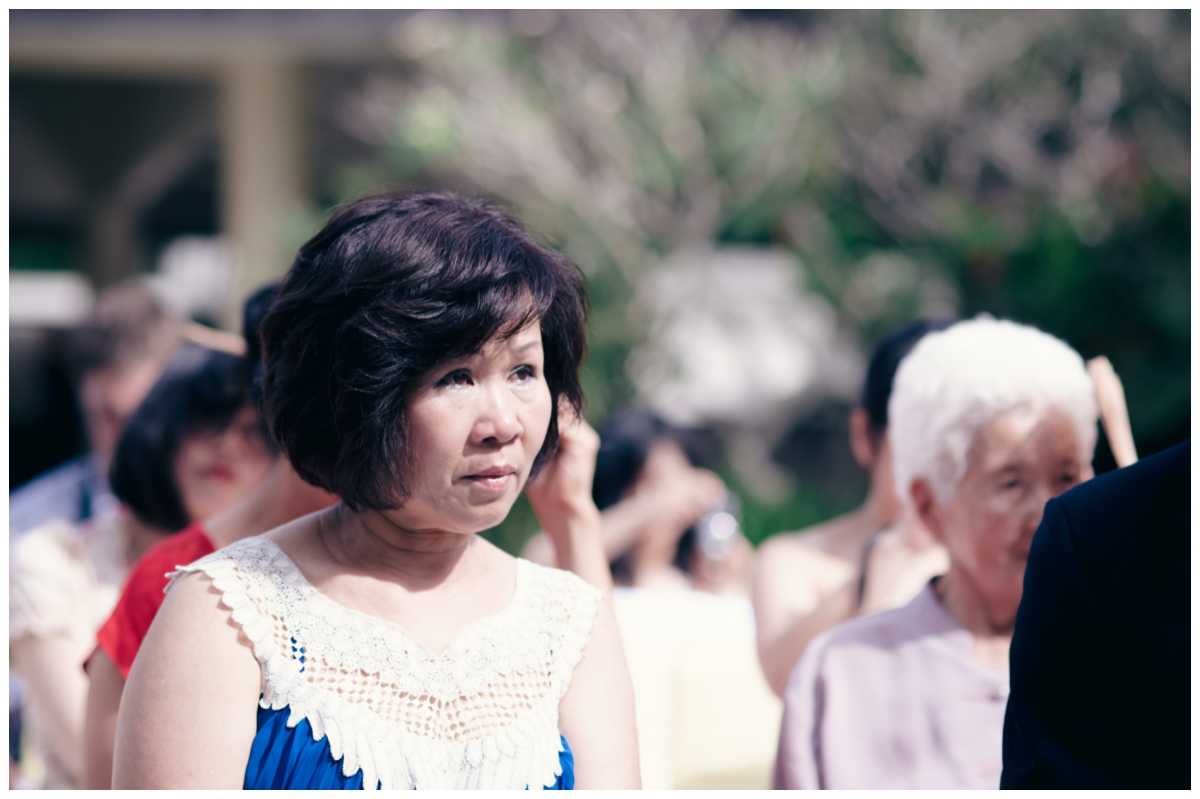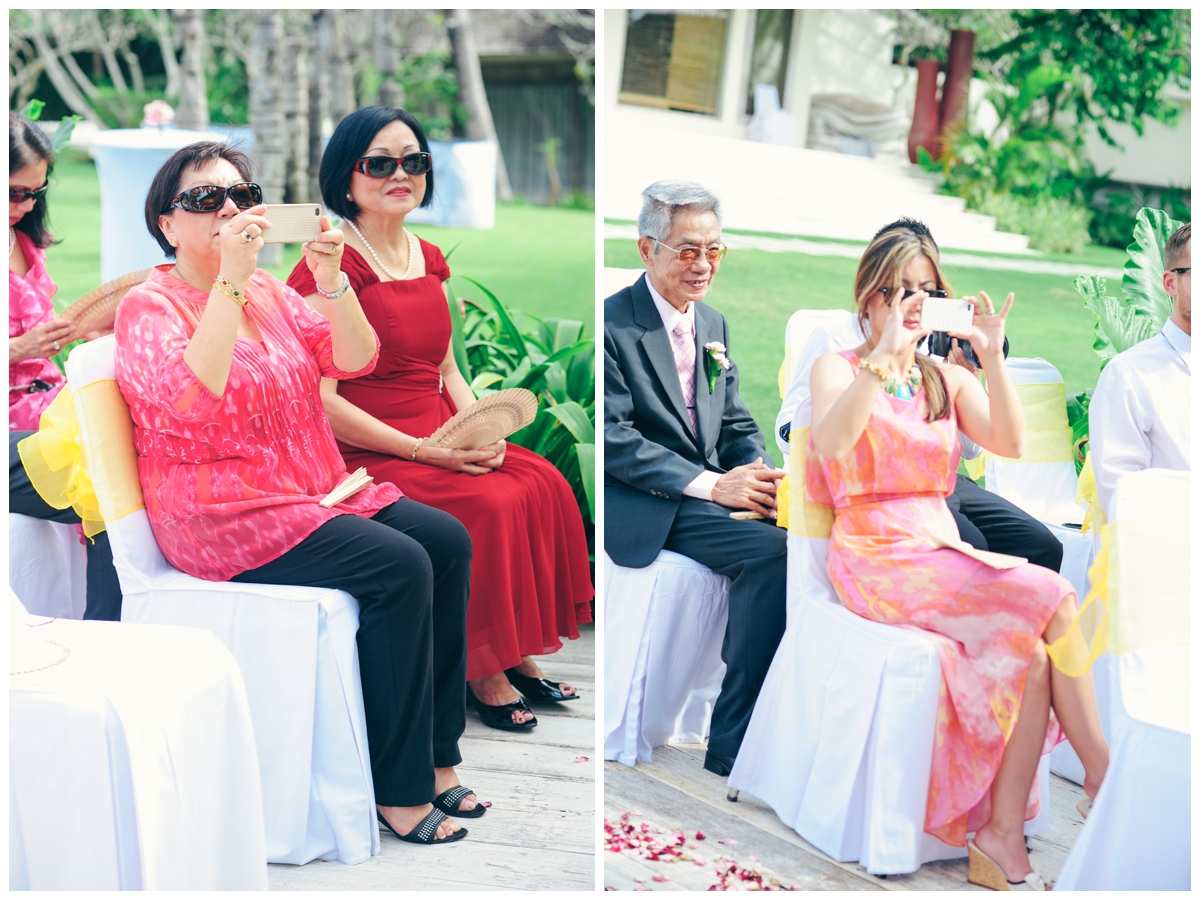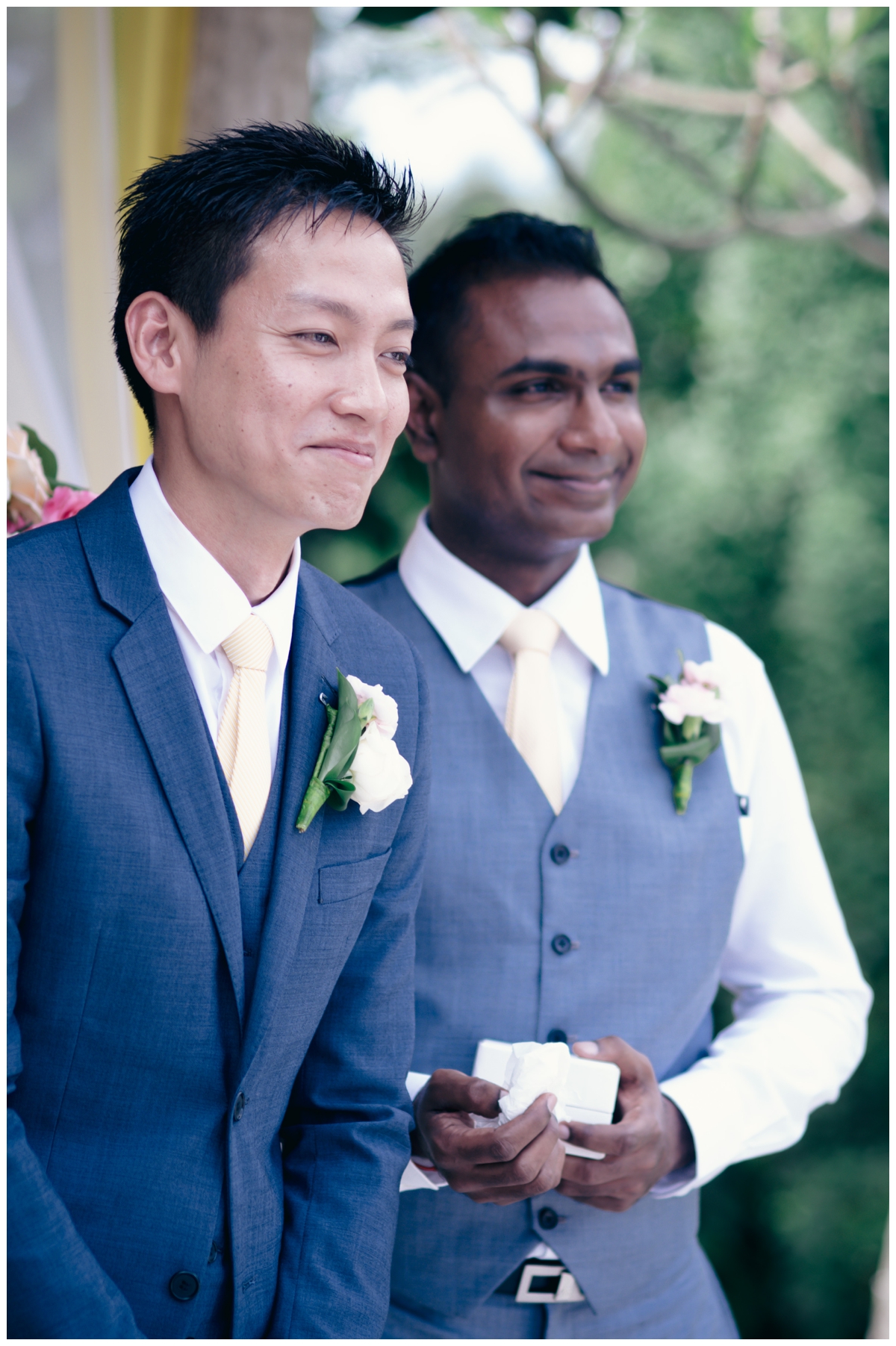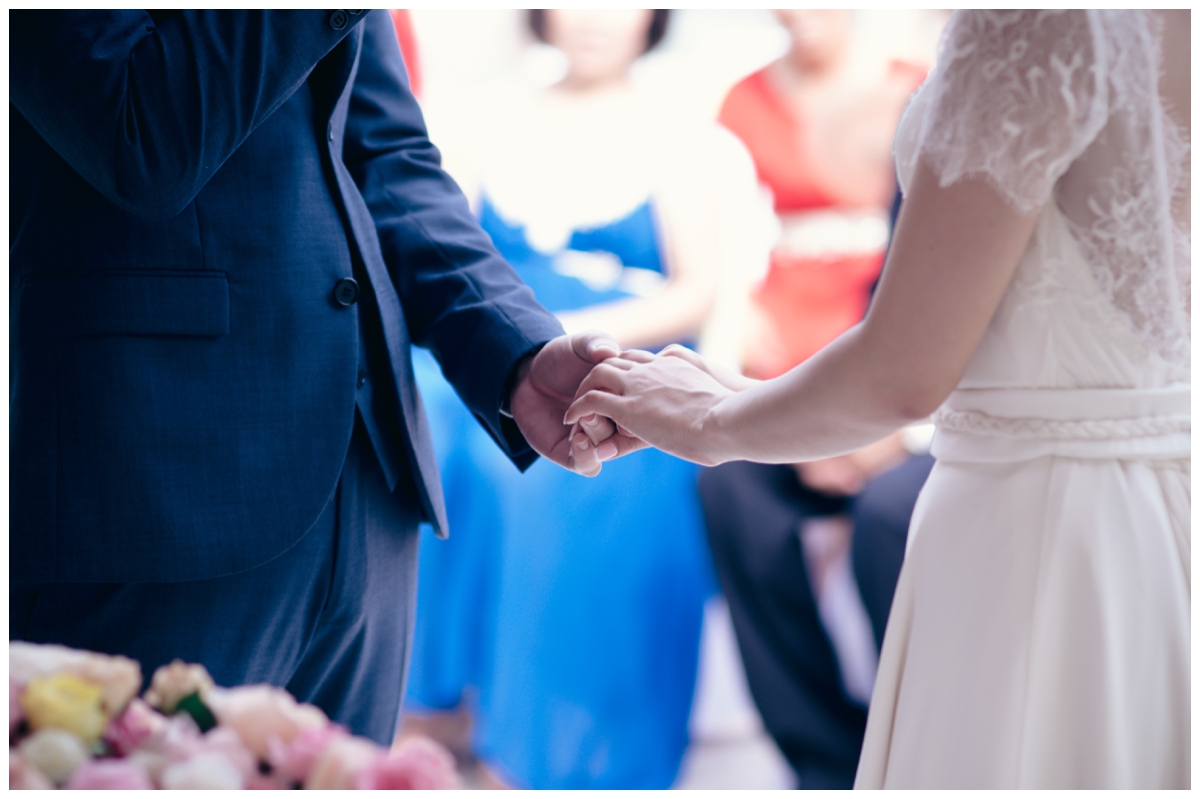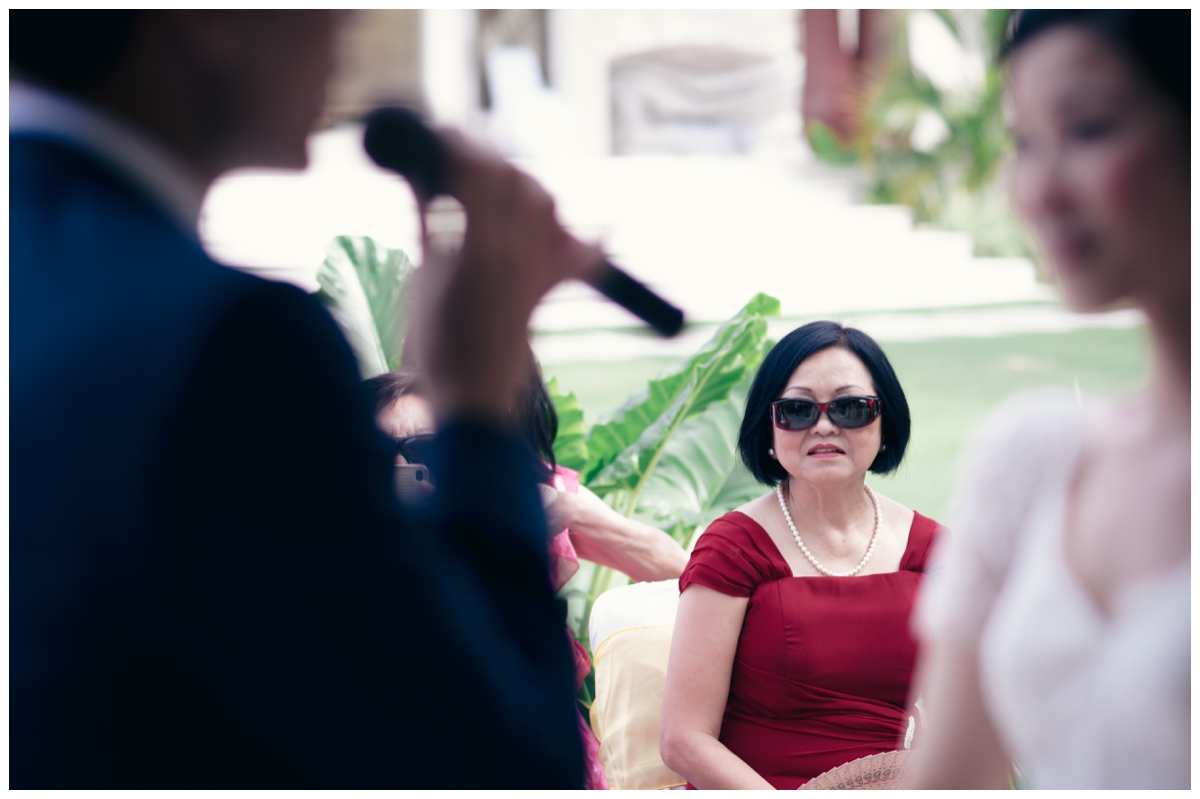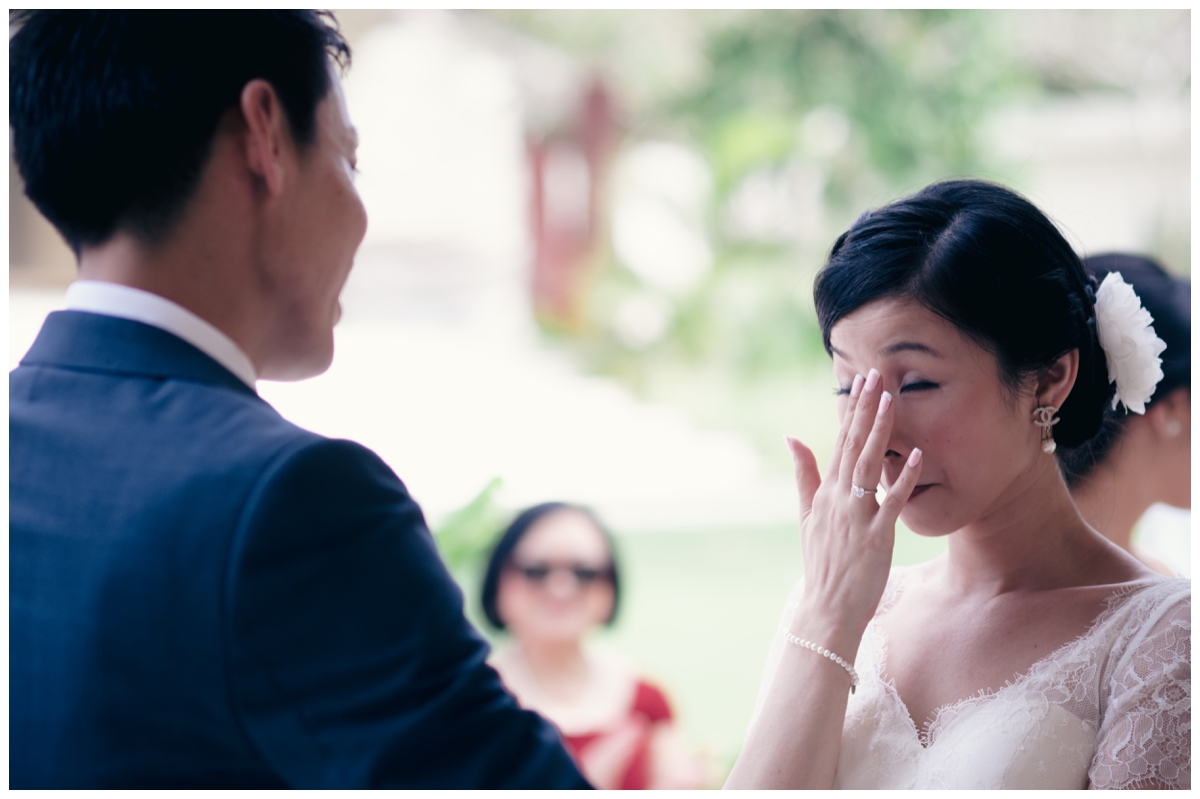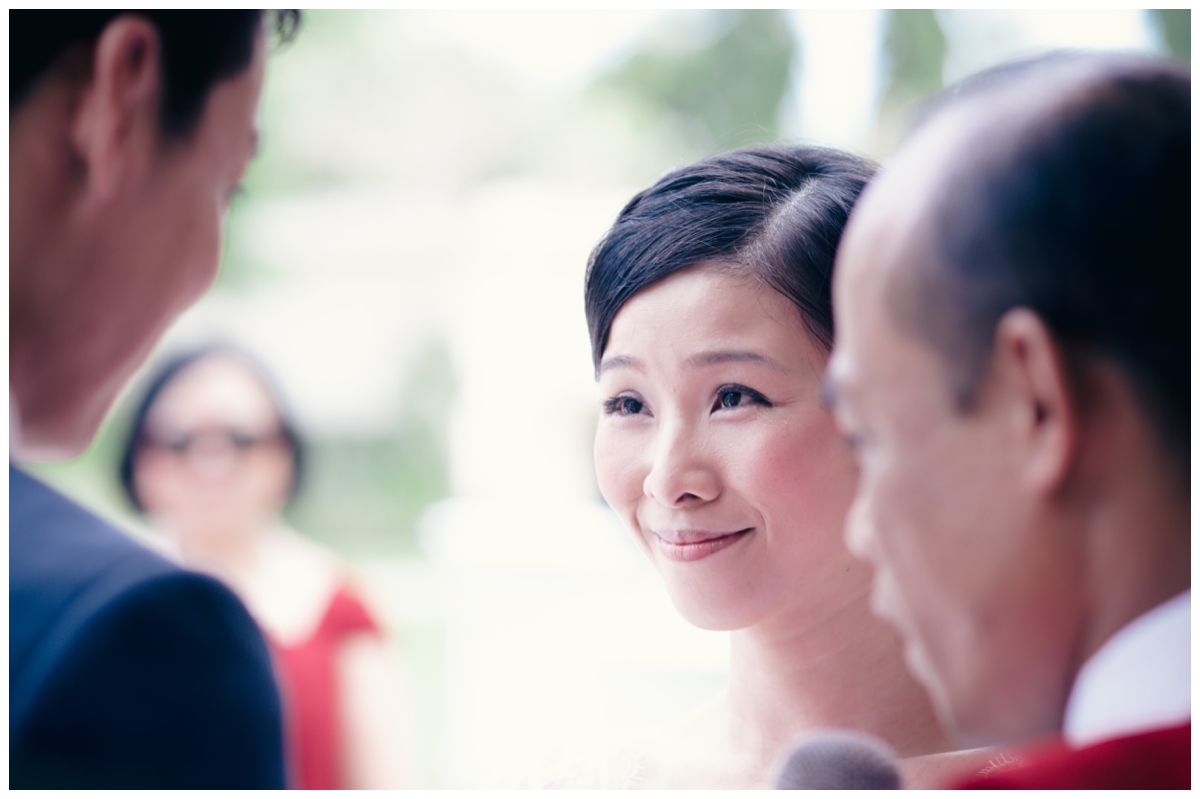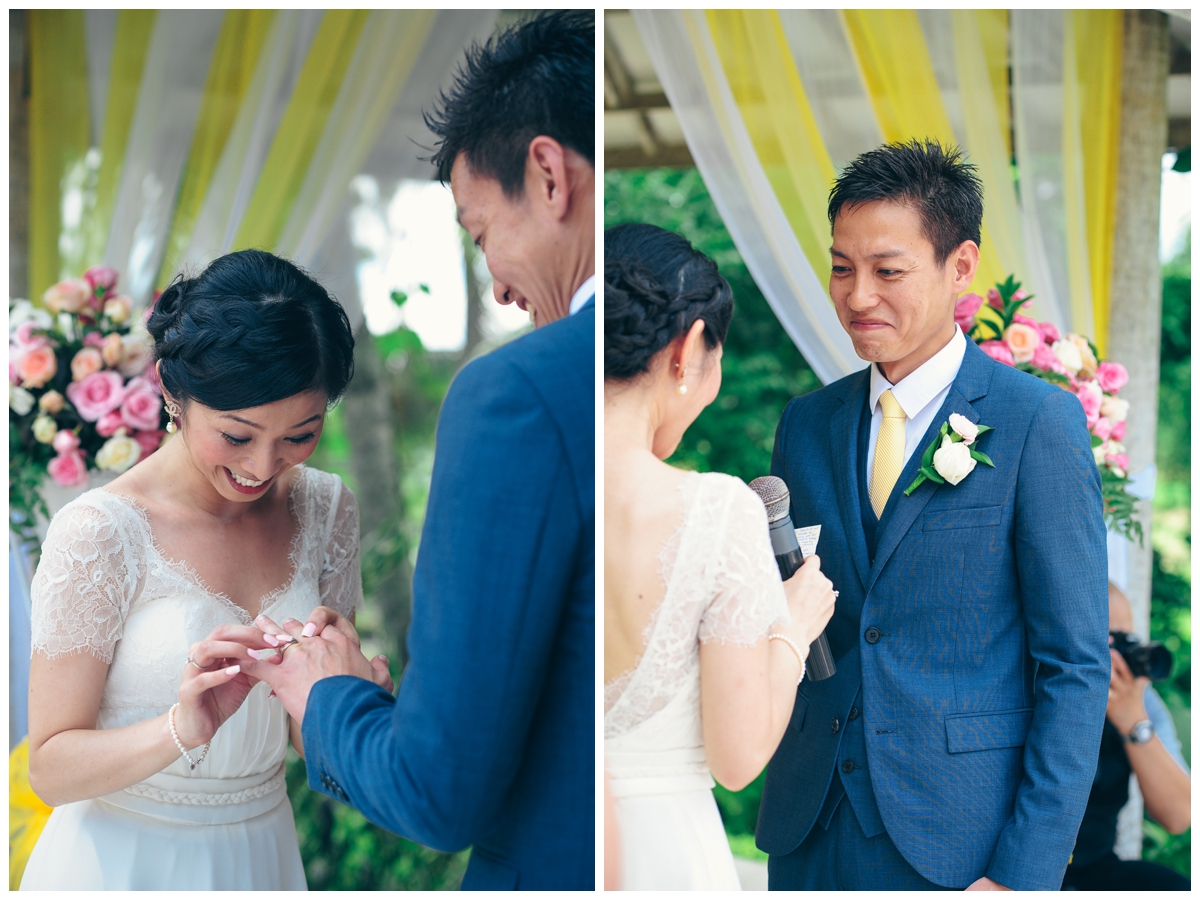 Finally, that official sweetest kiss to seal the deal! 🙂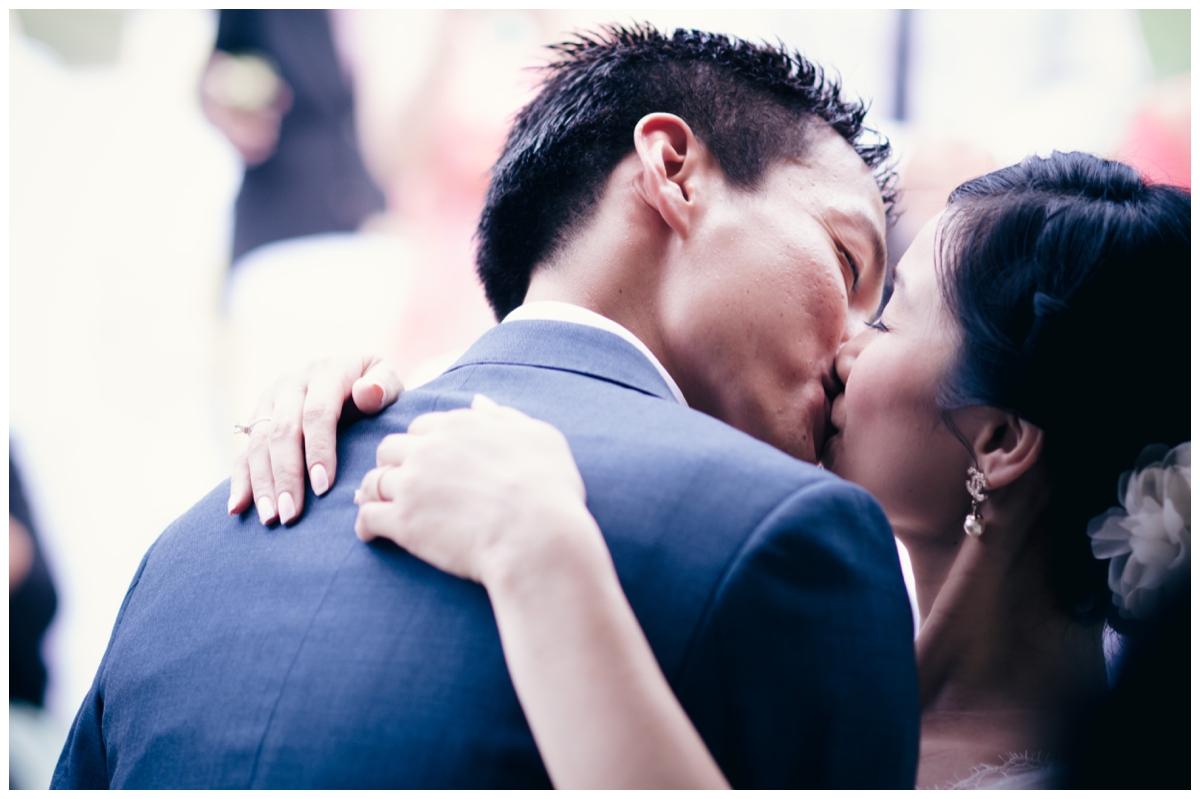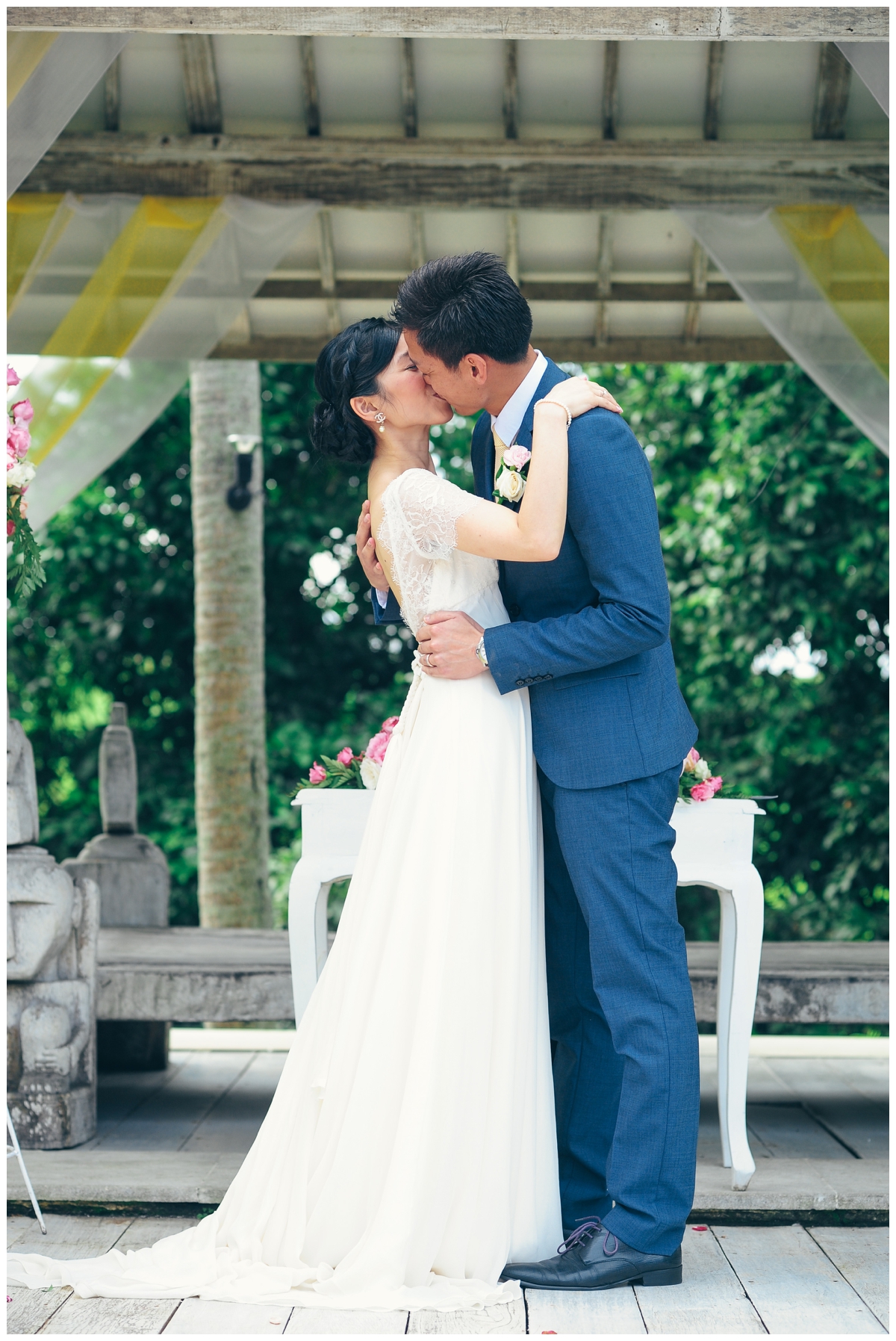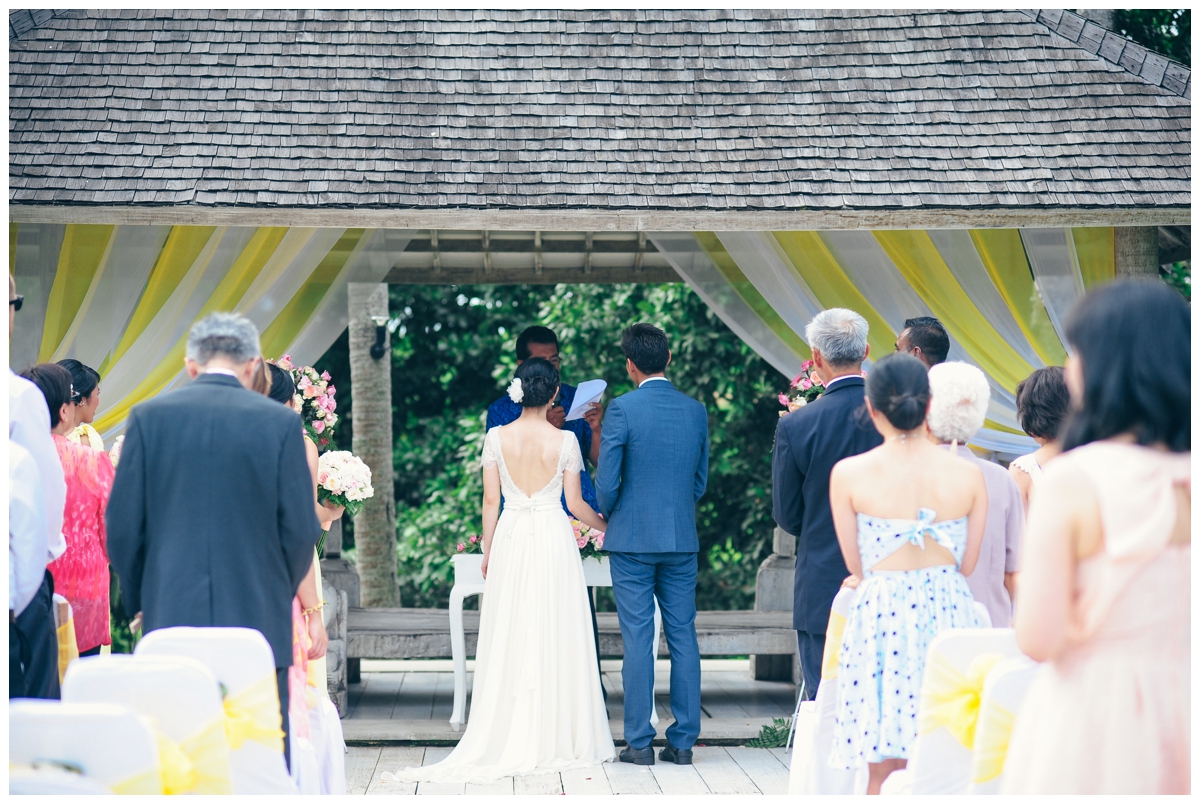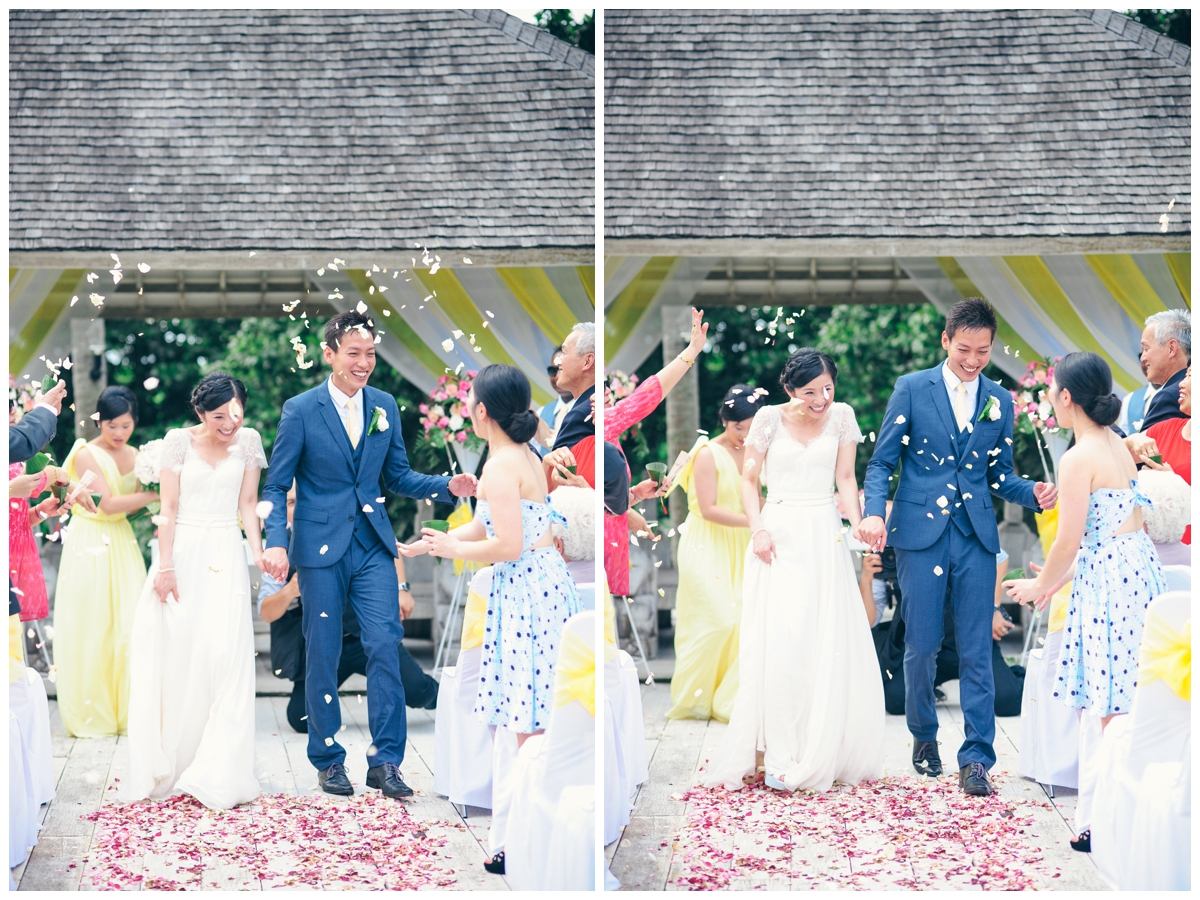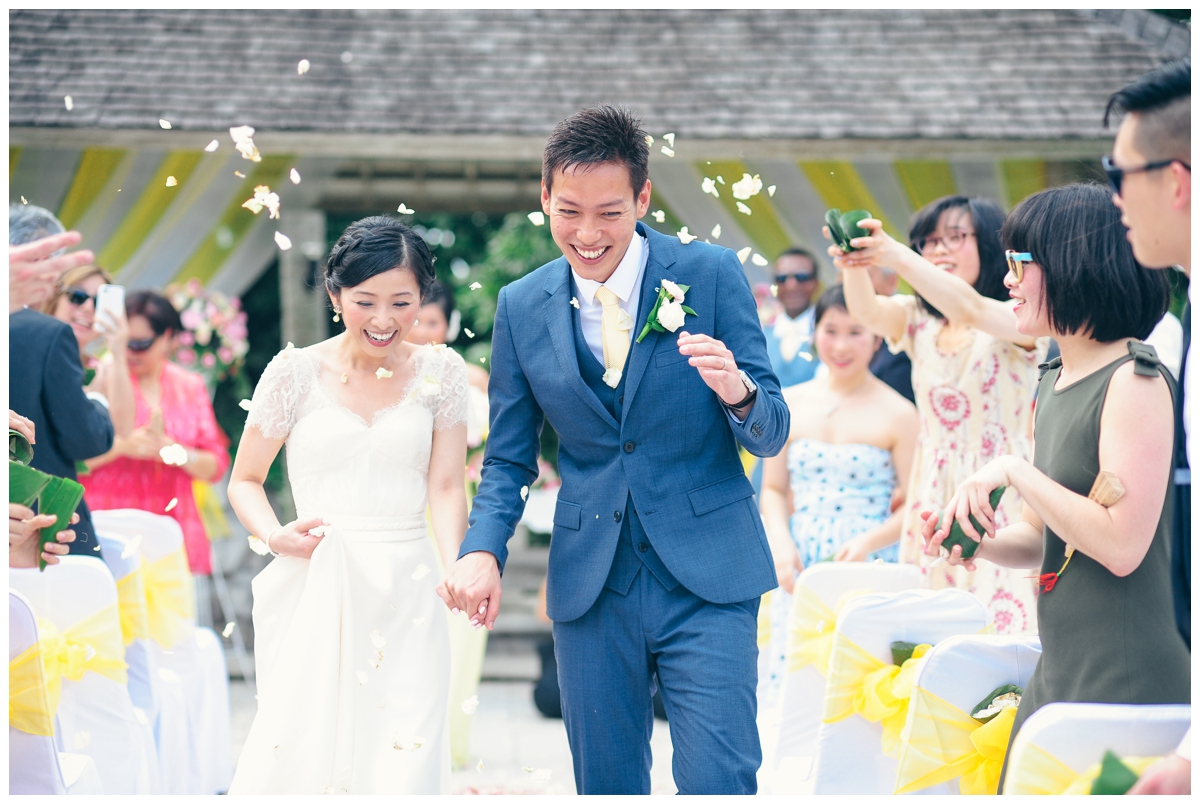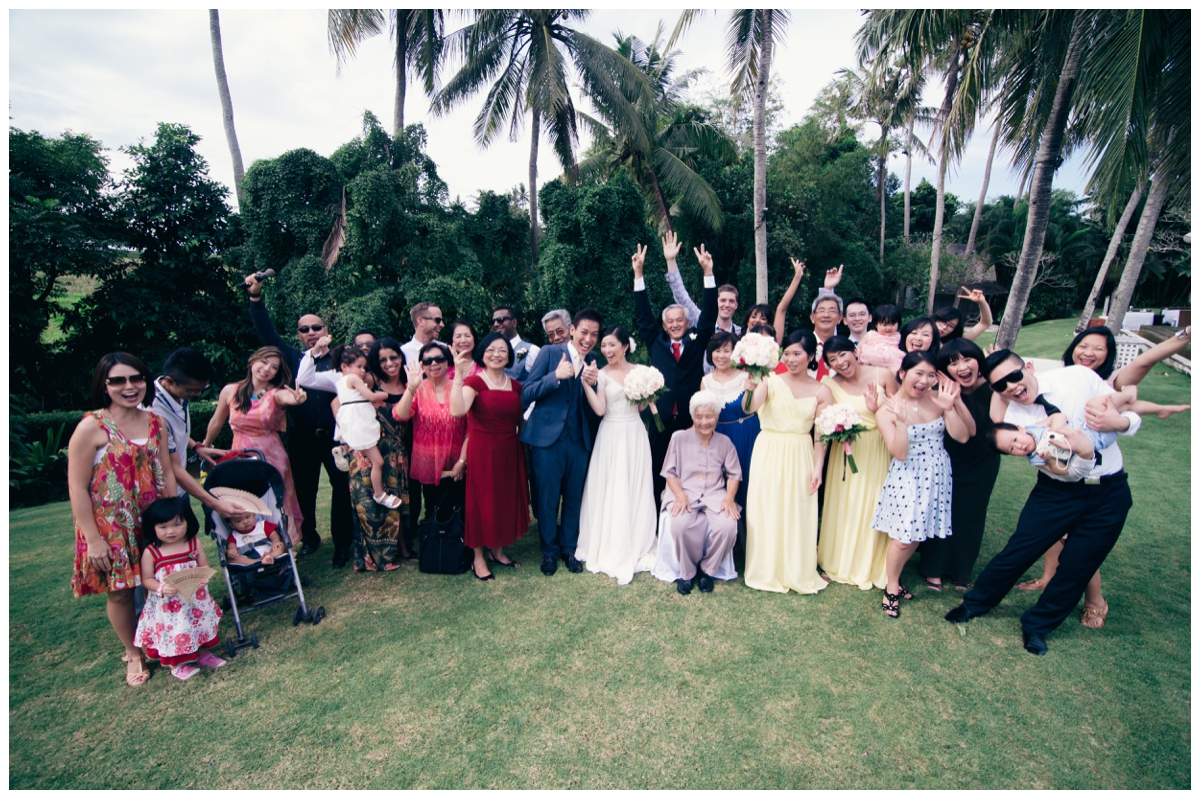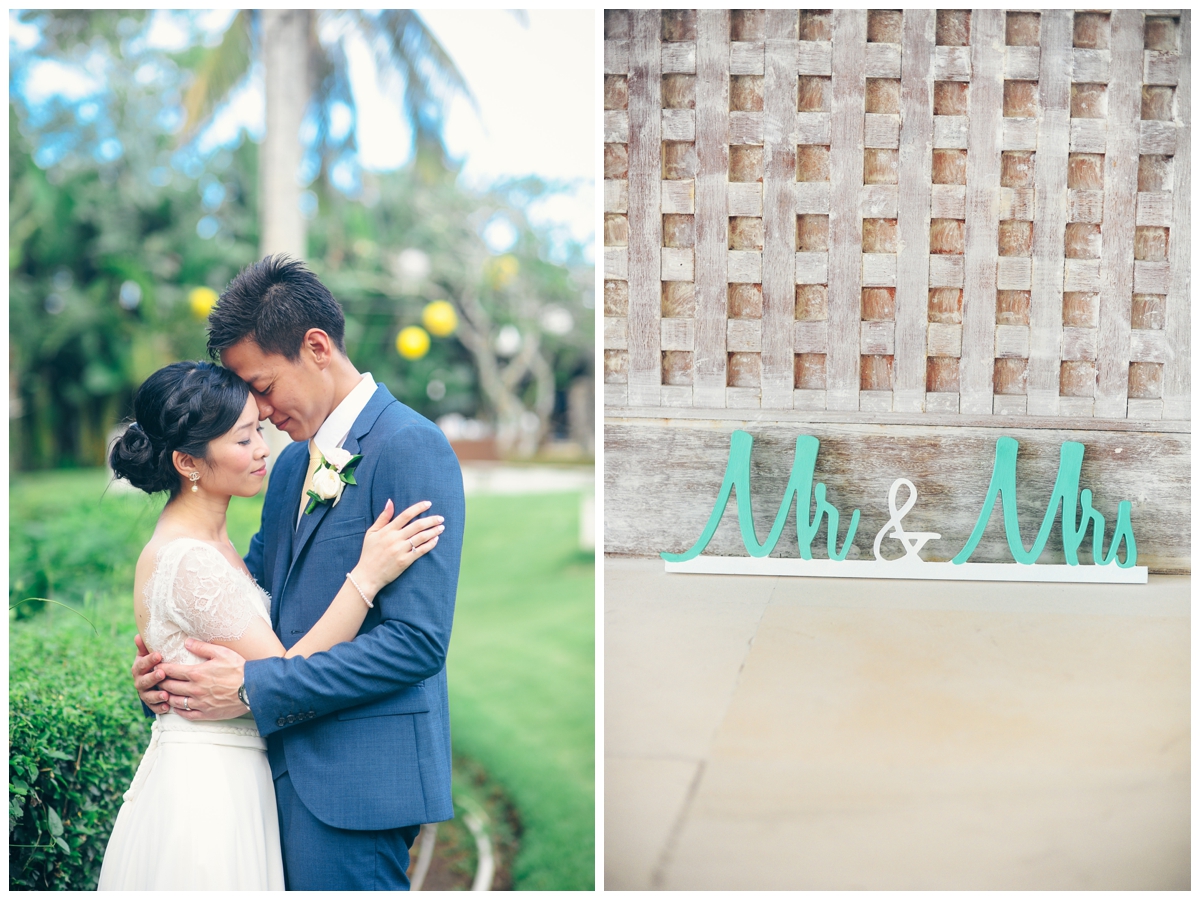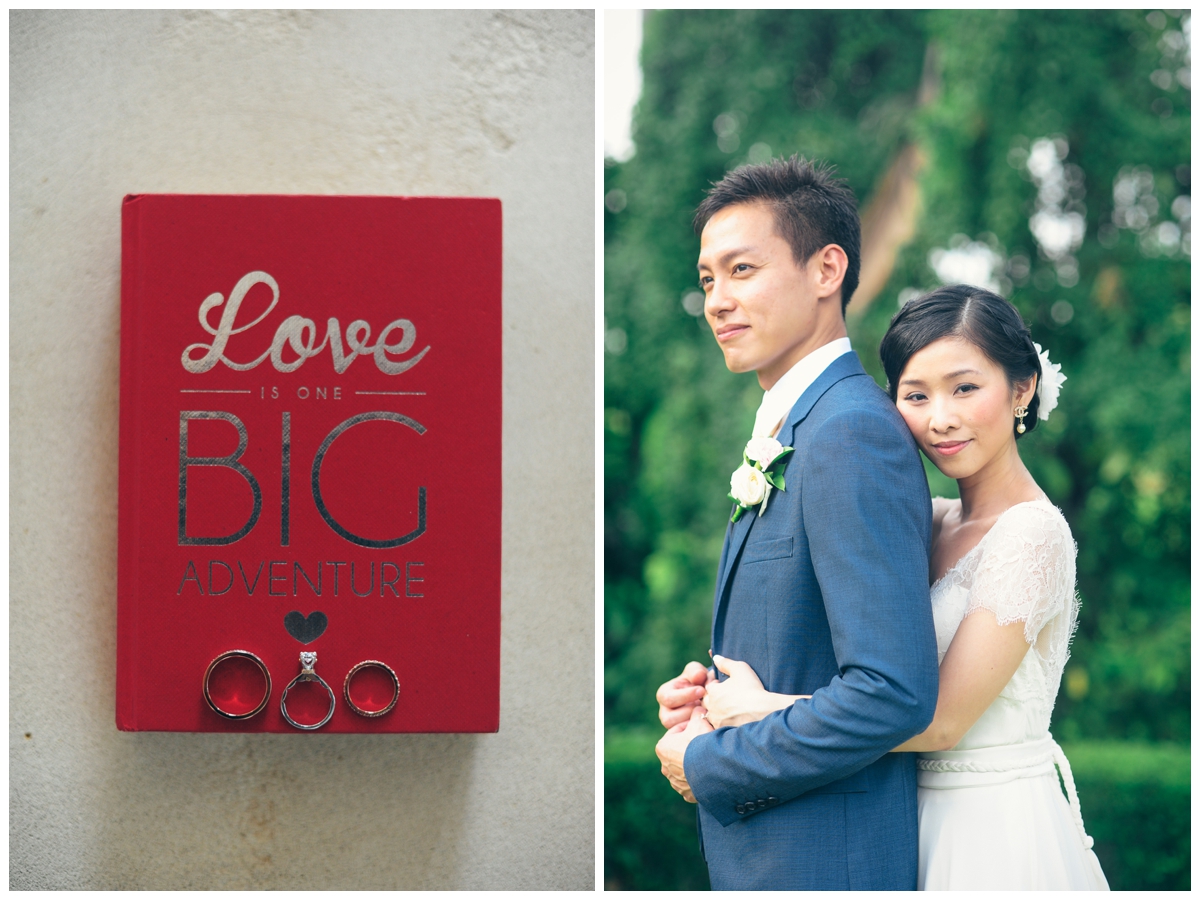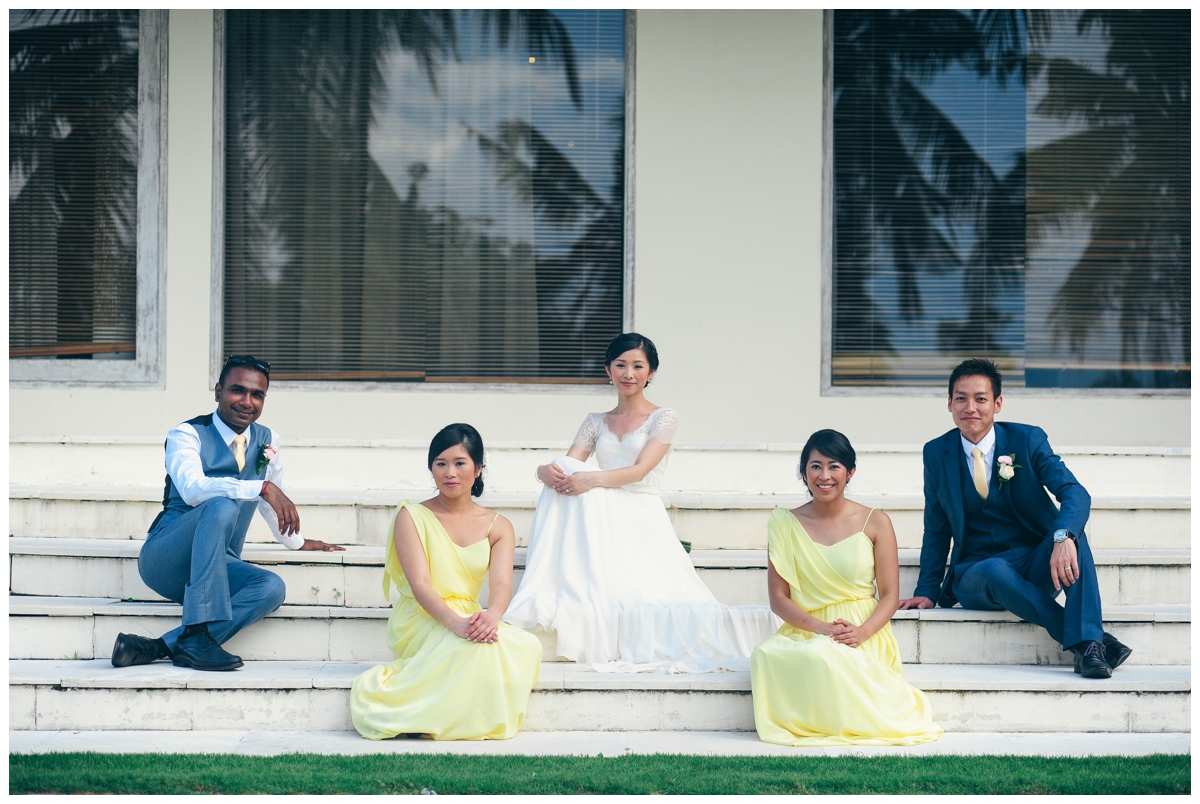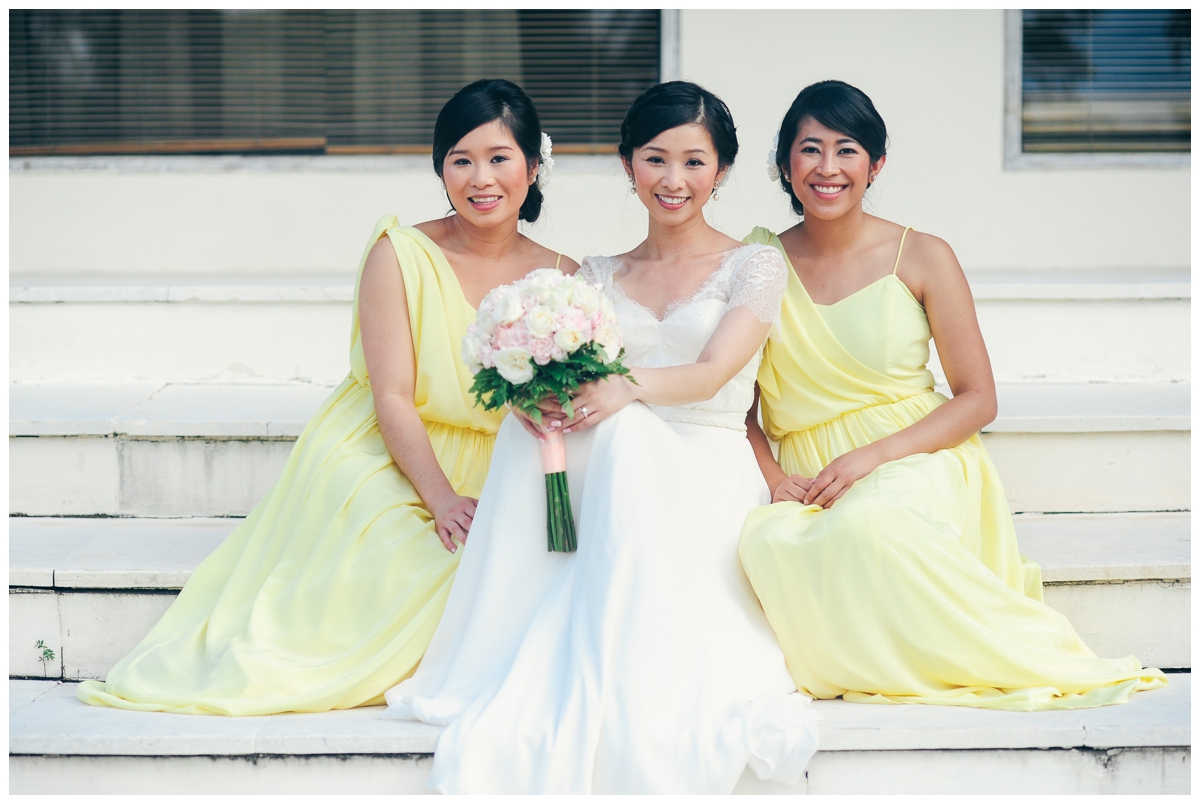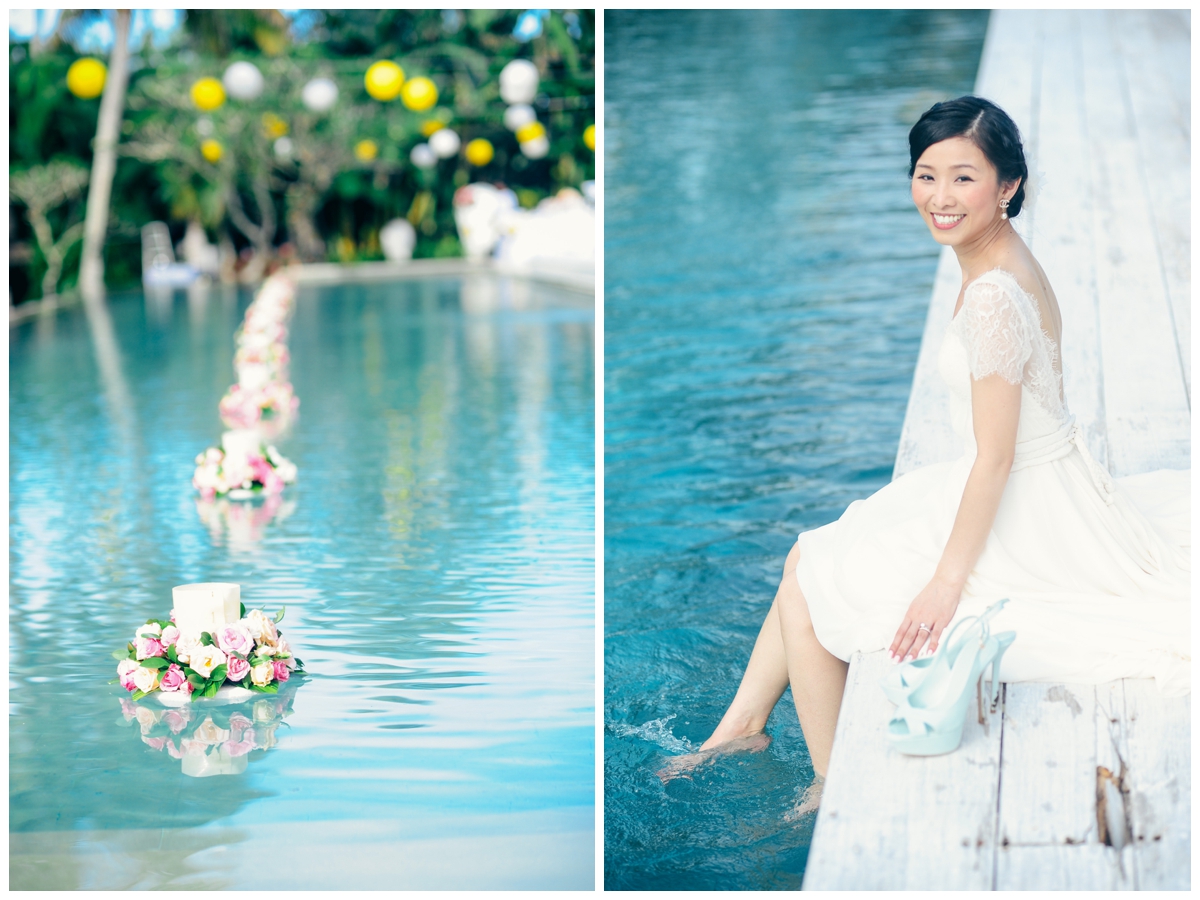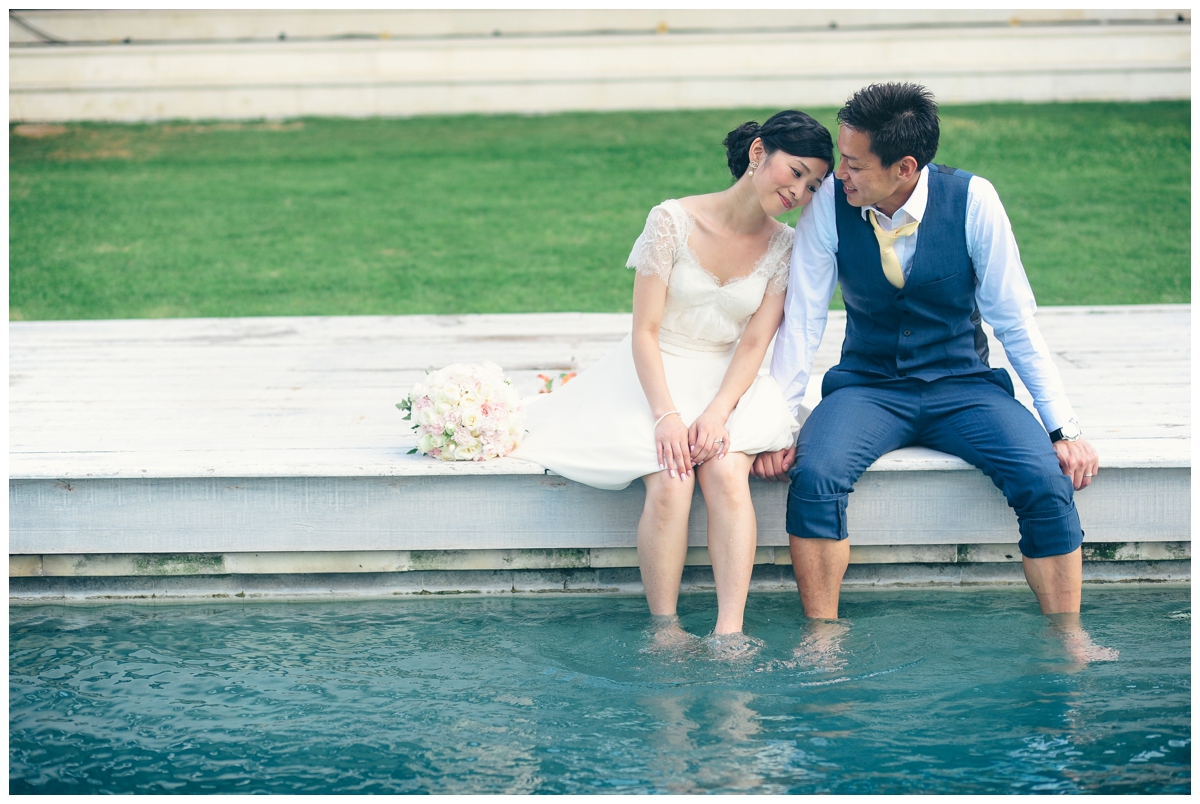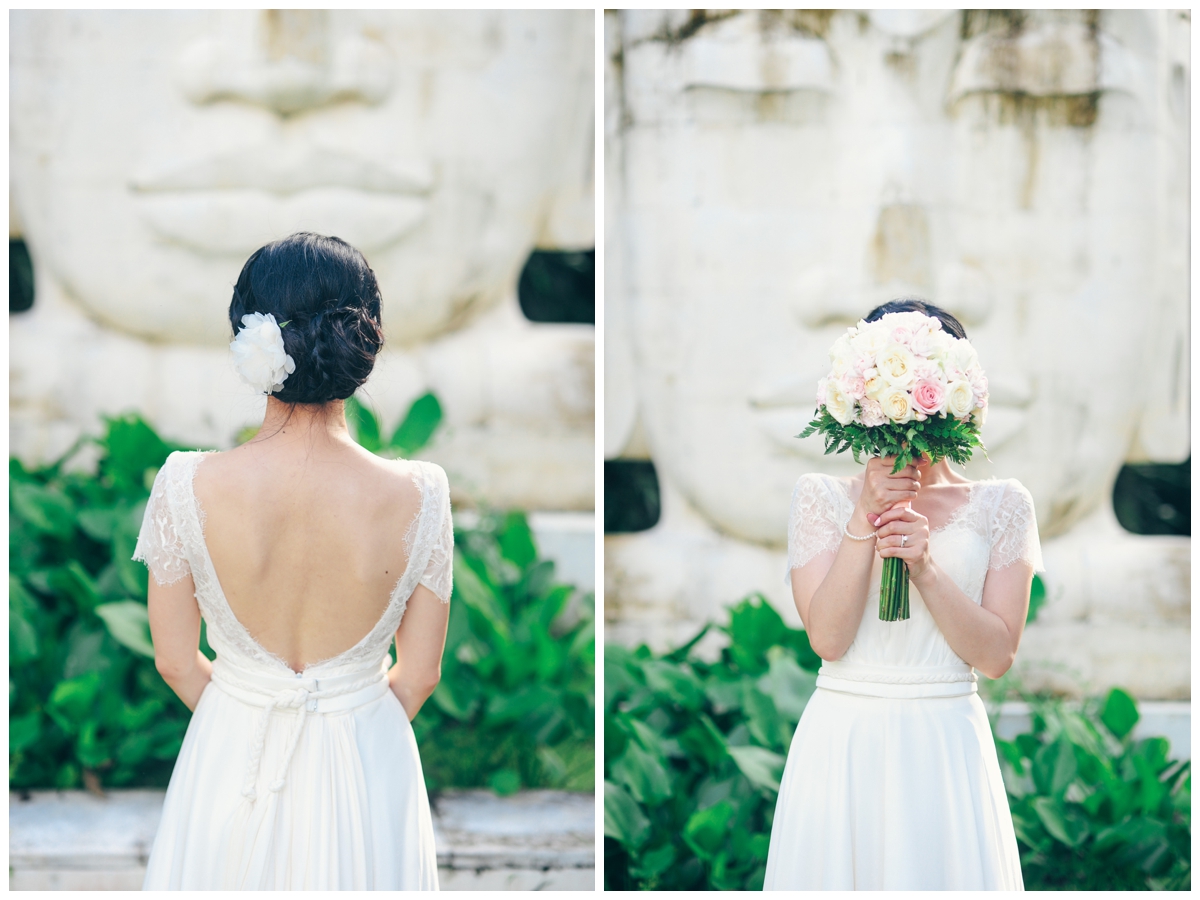 Beautiful and stunning Kirstie.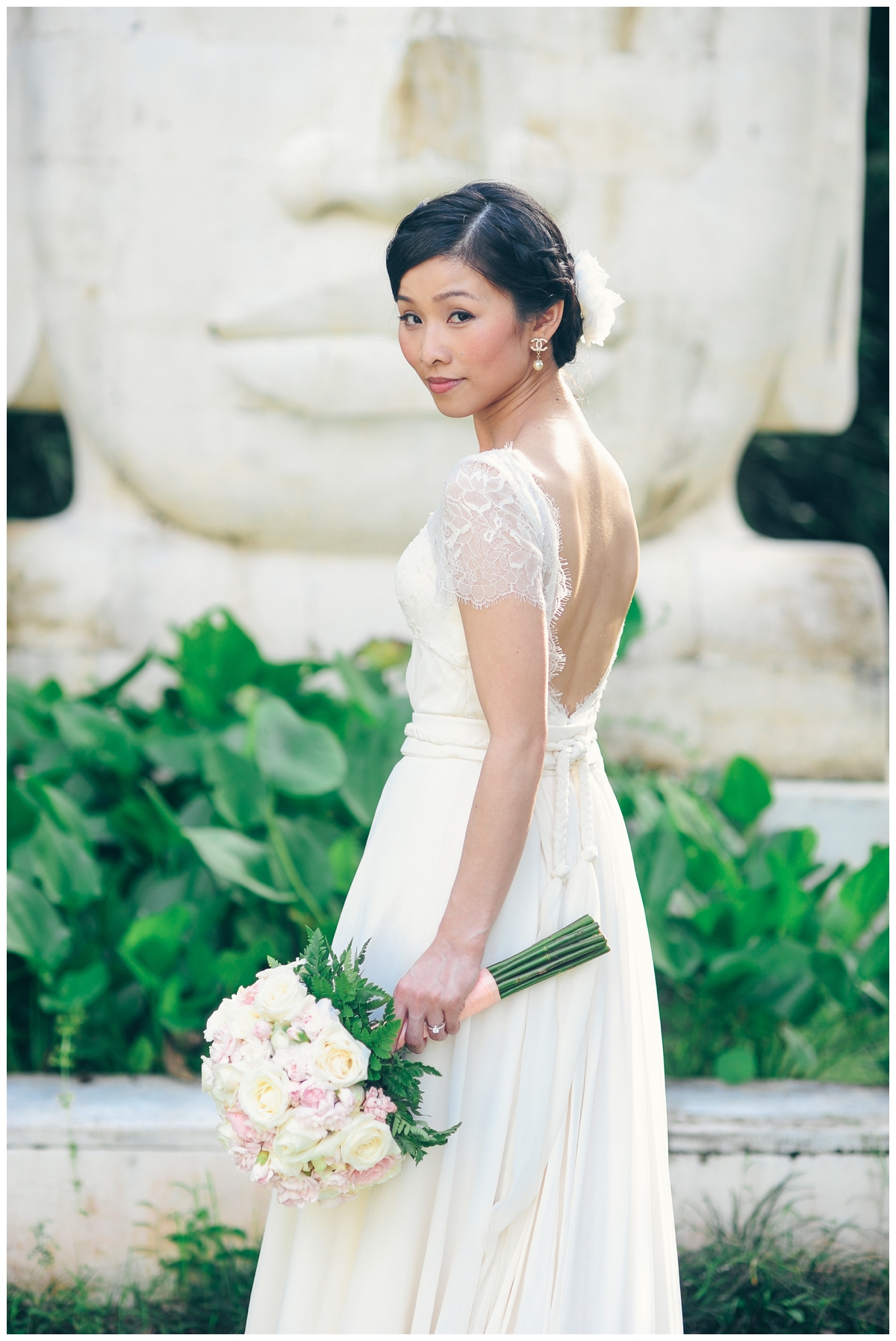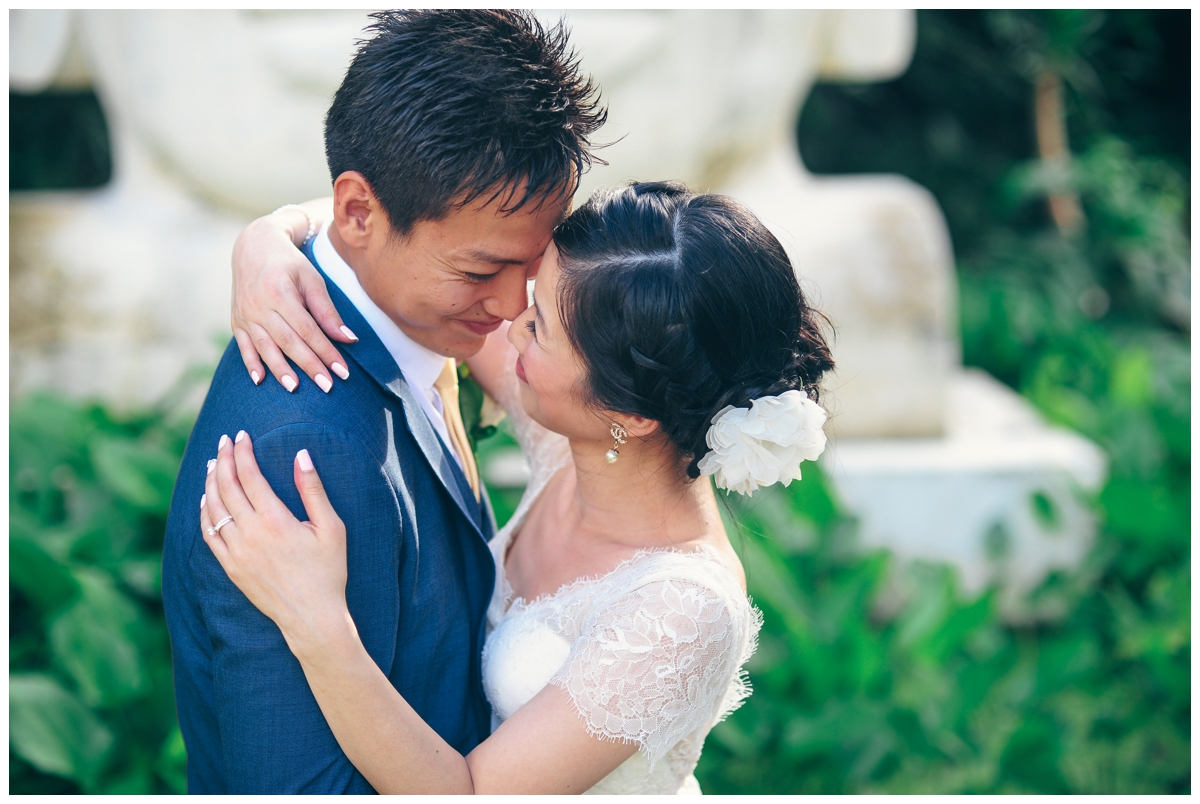 A lovely intimate reception followed just on the same ground at the villa. Again, grateful for it never rained!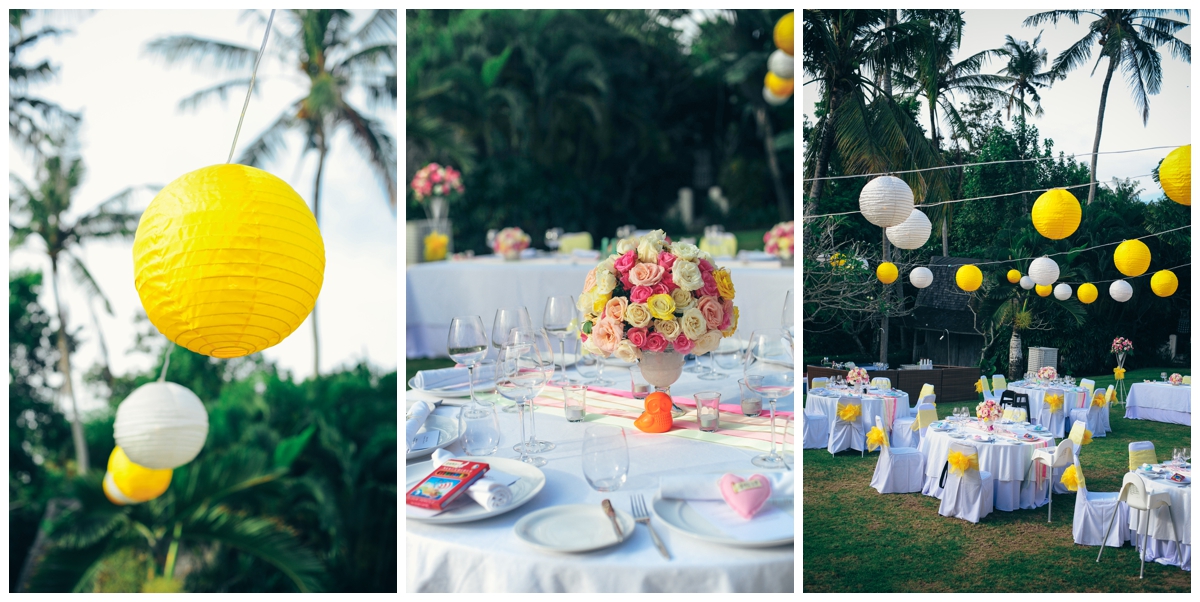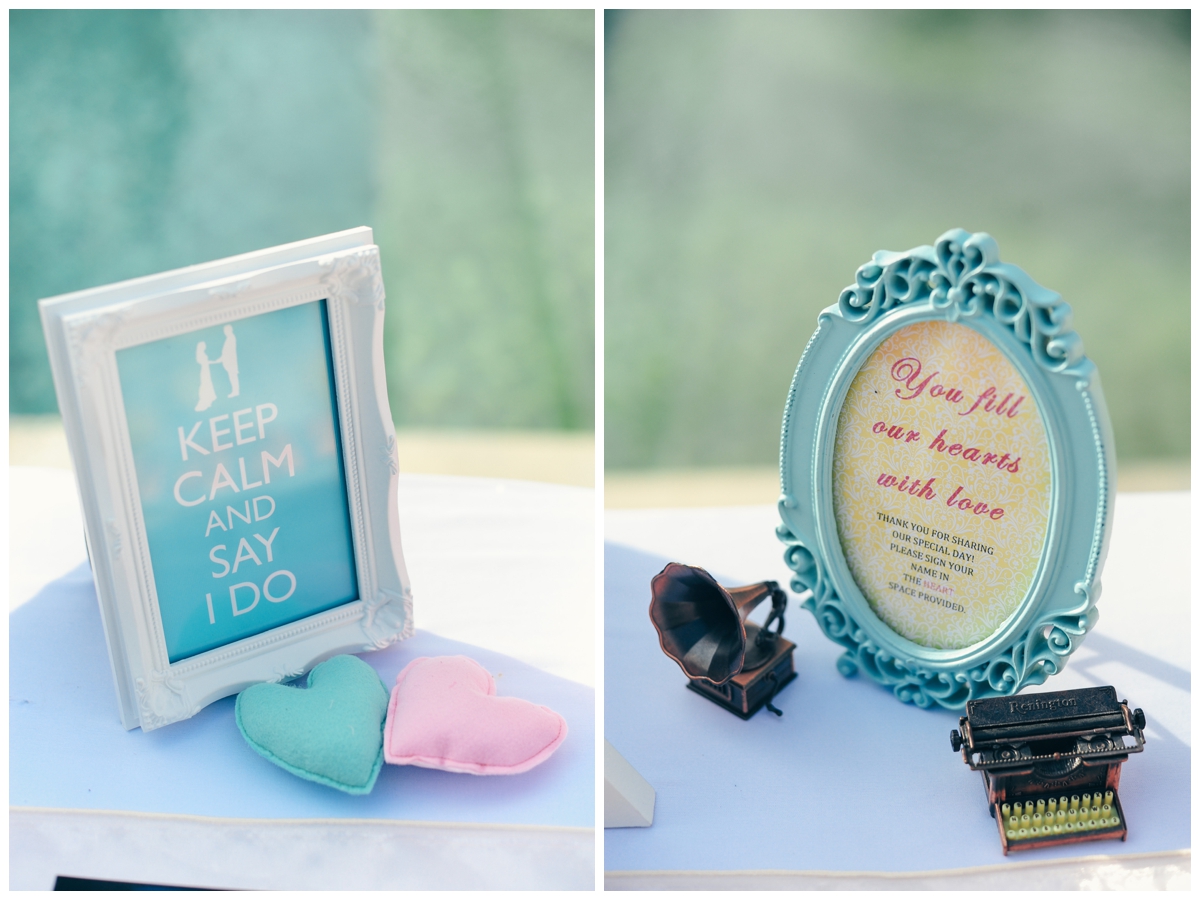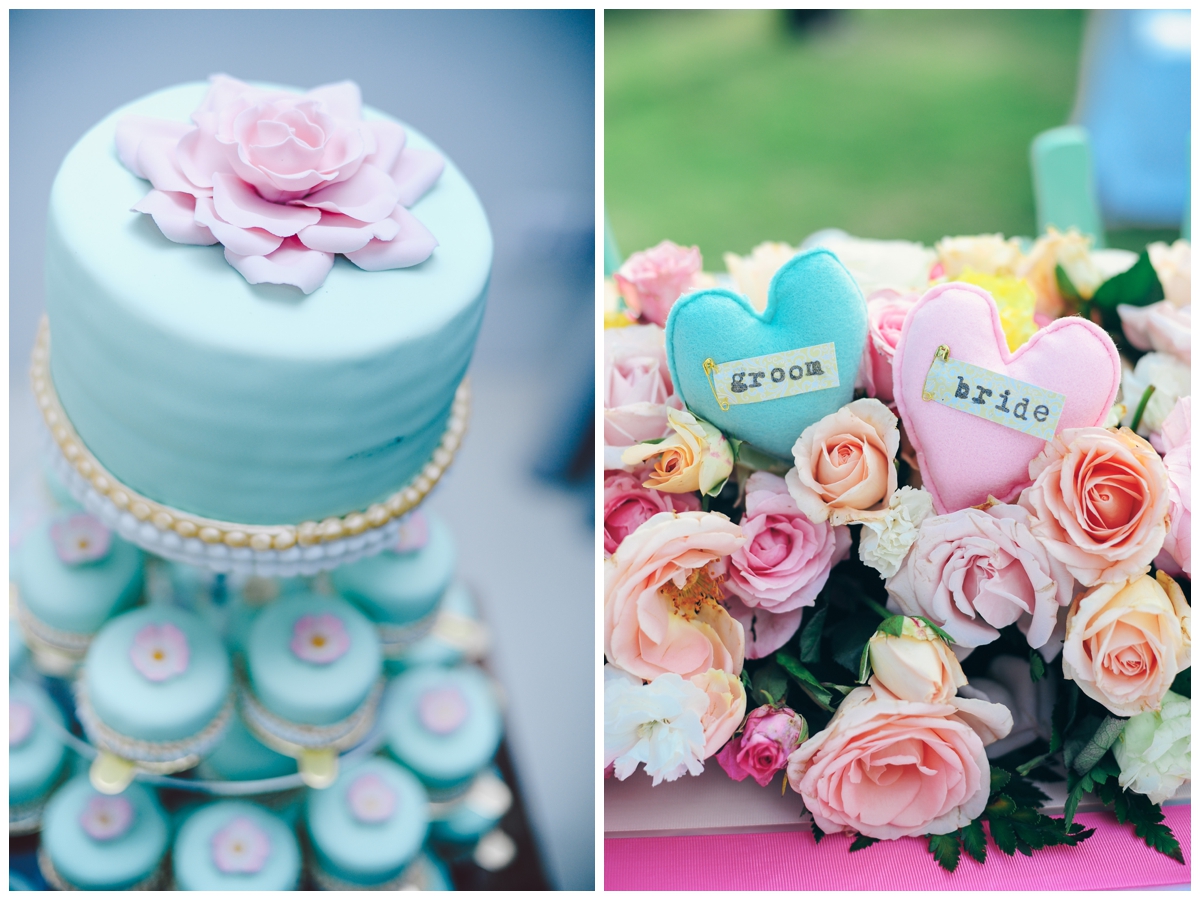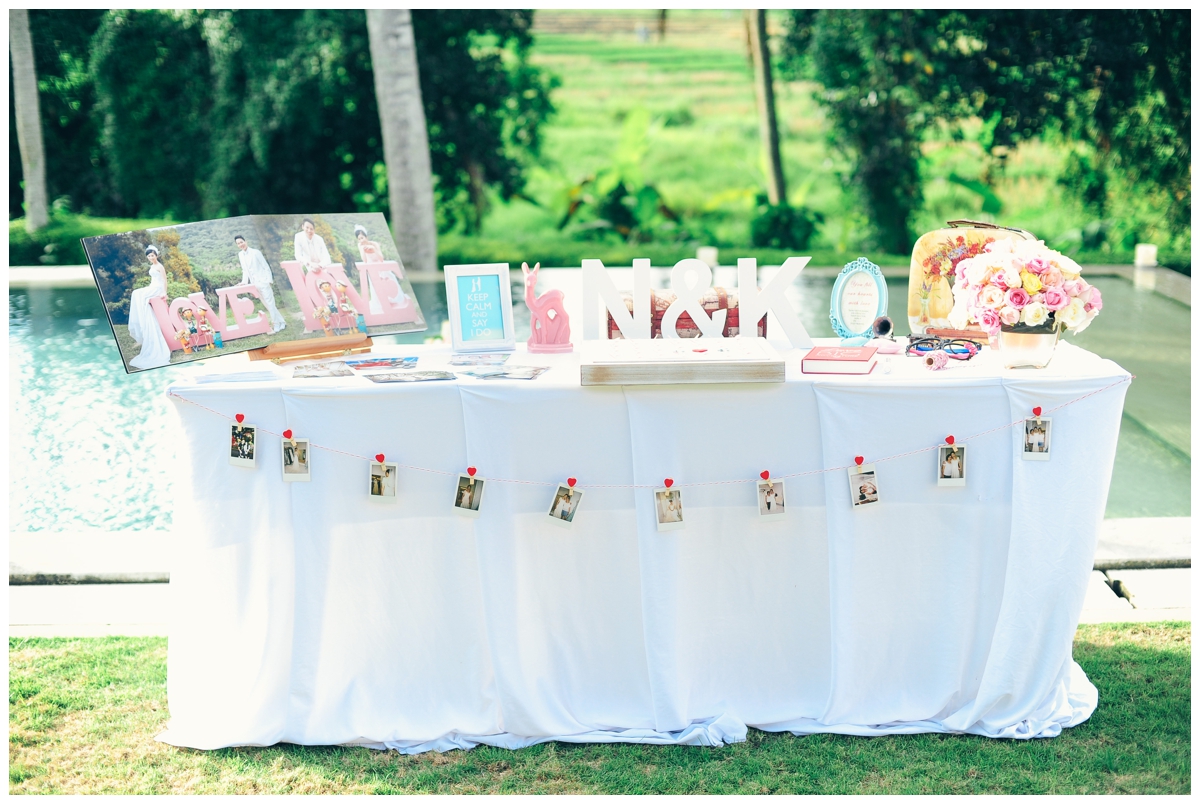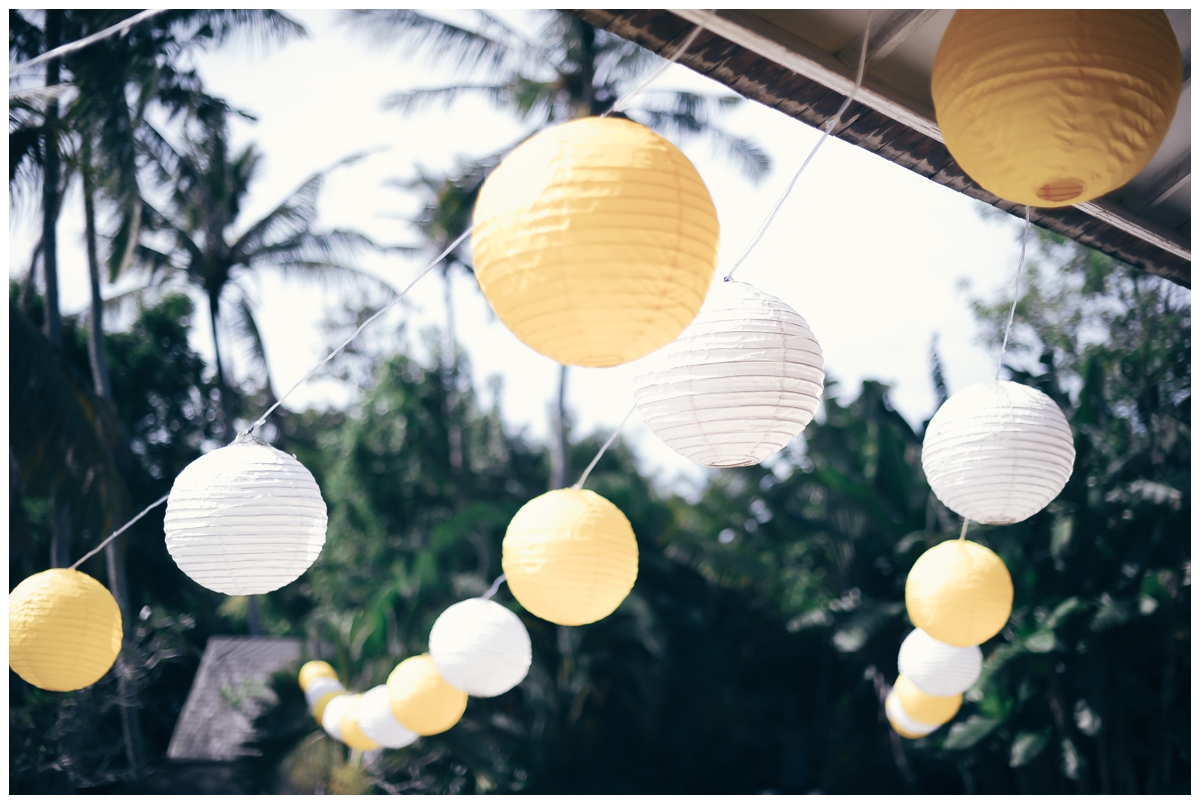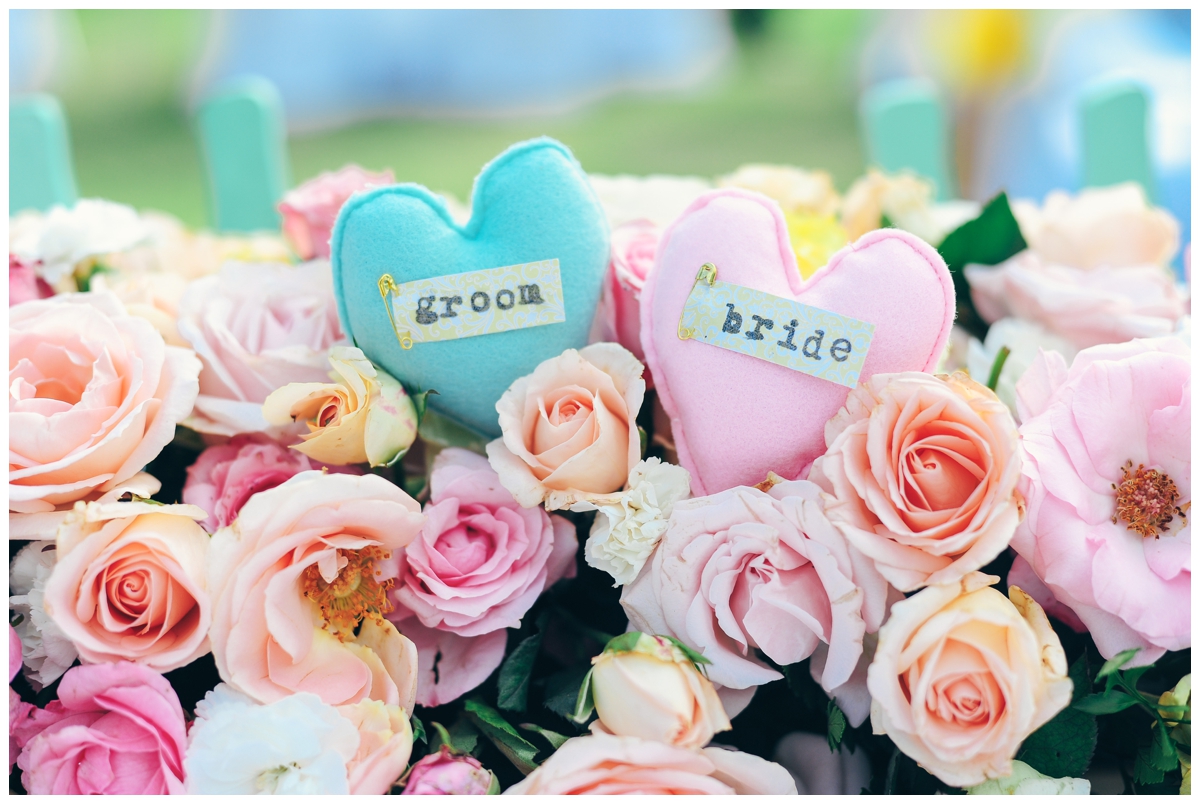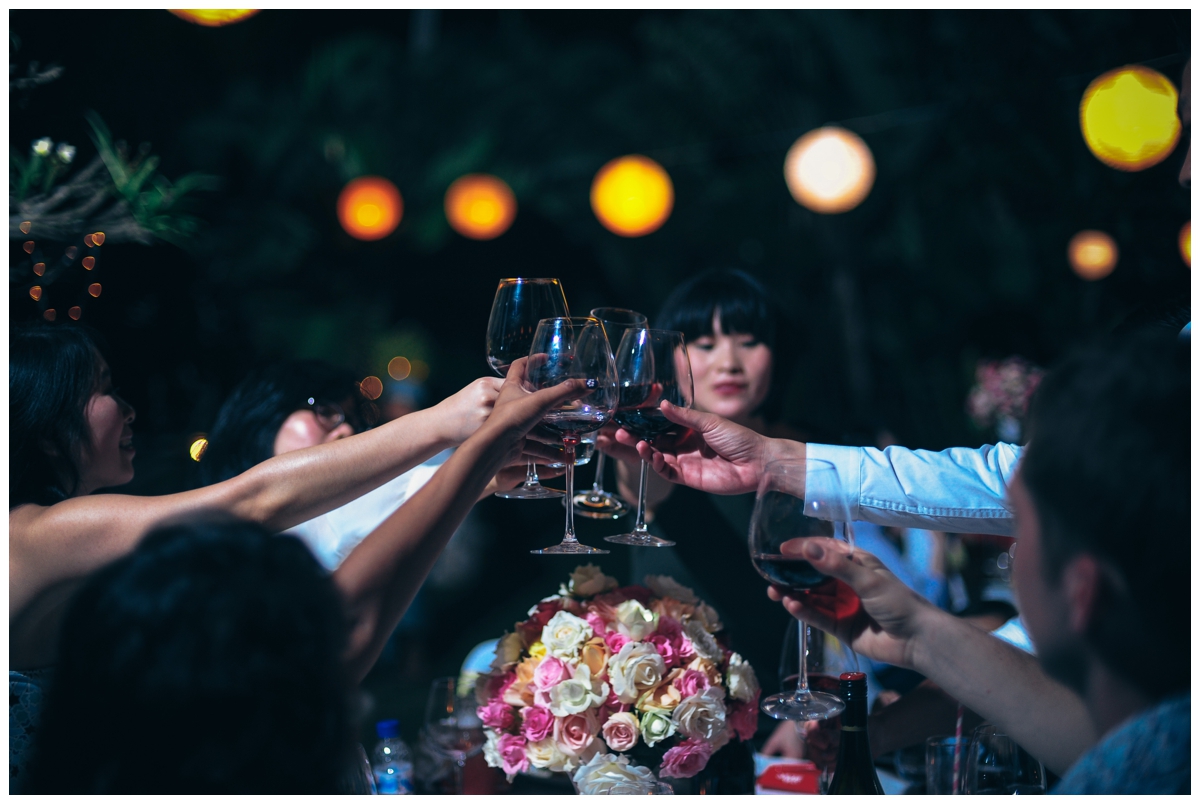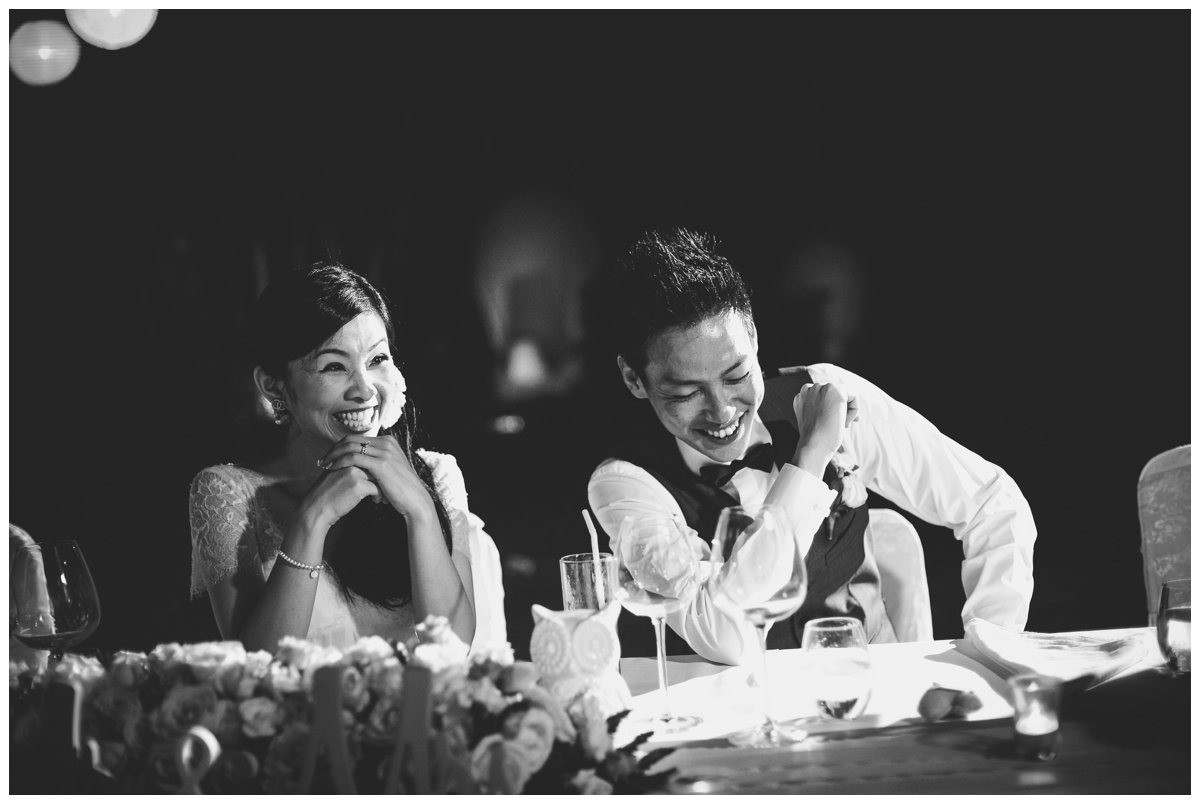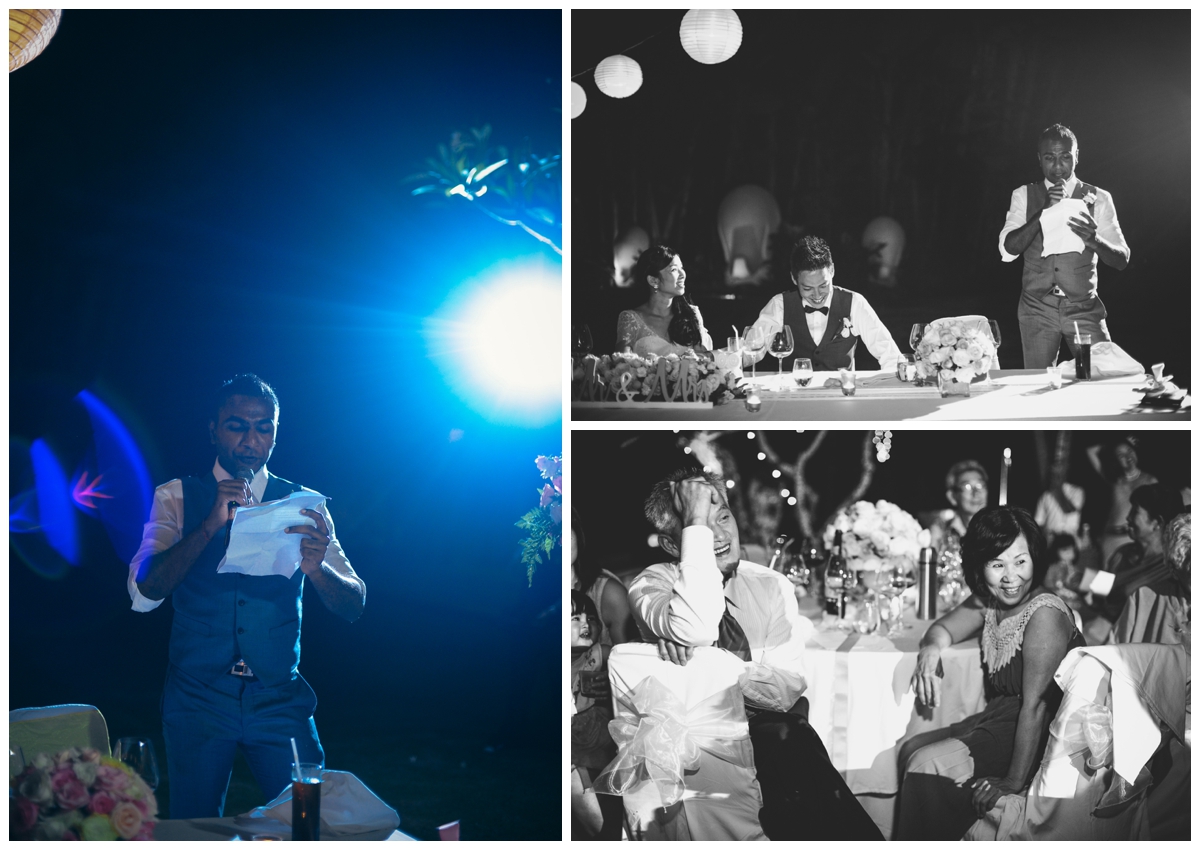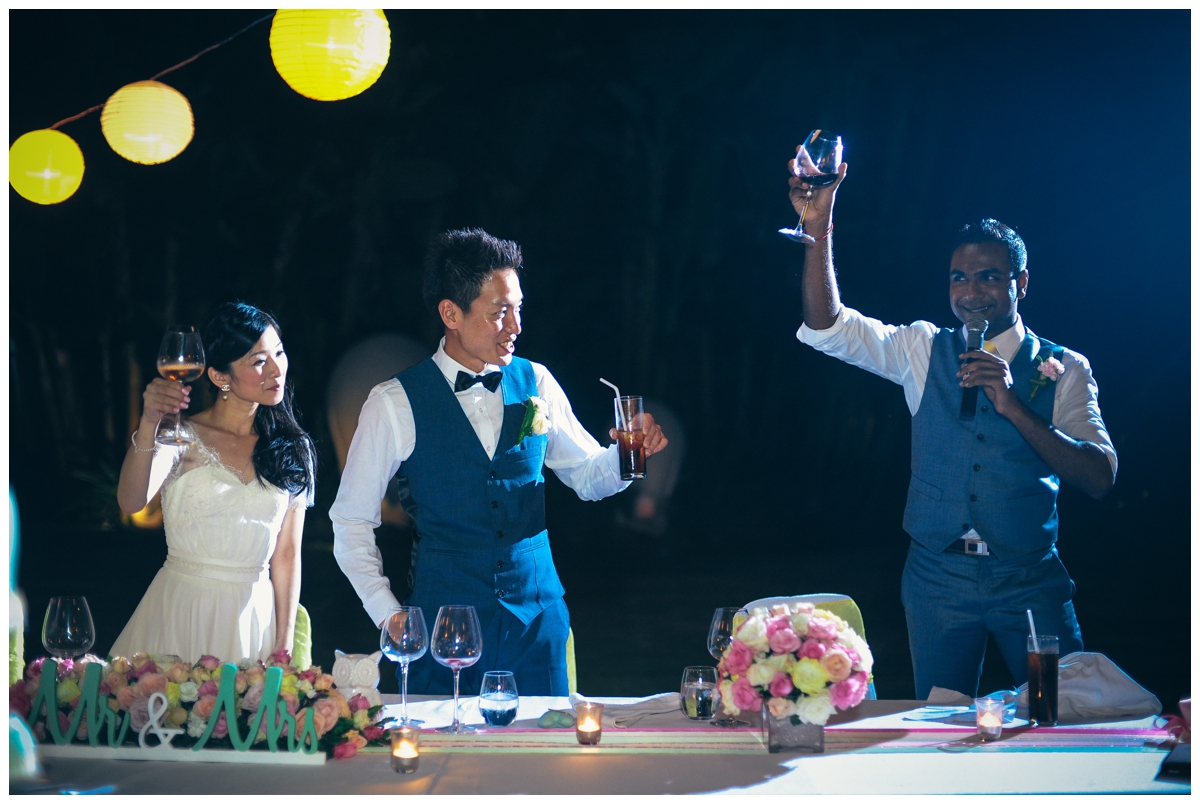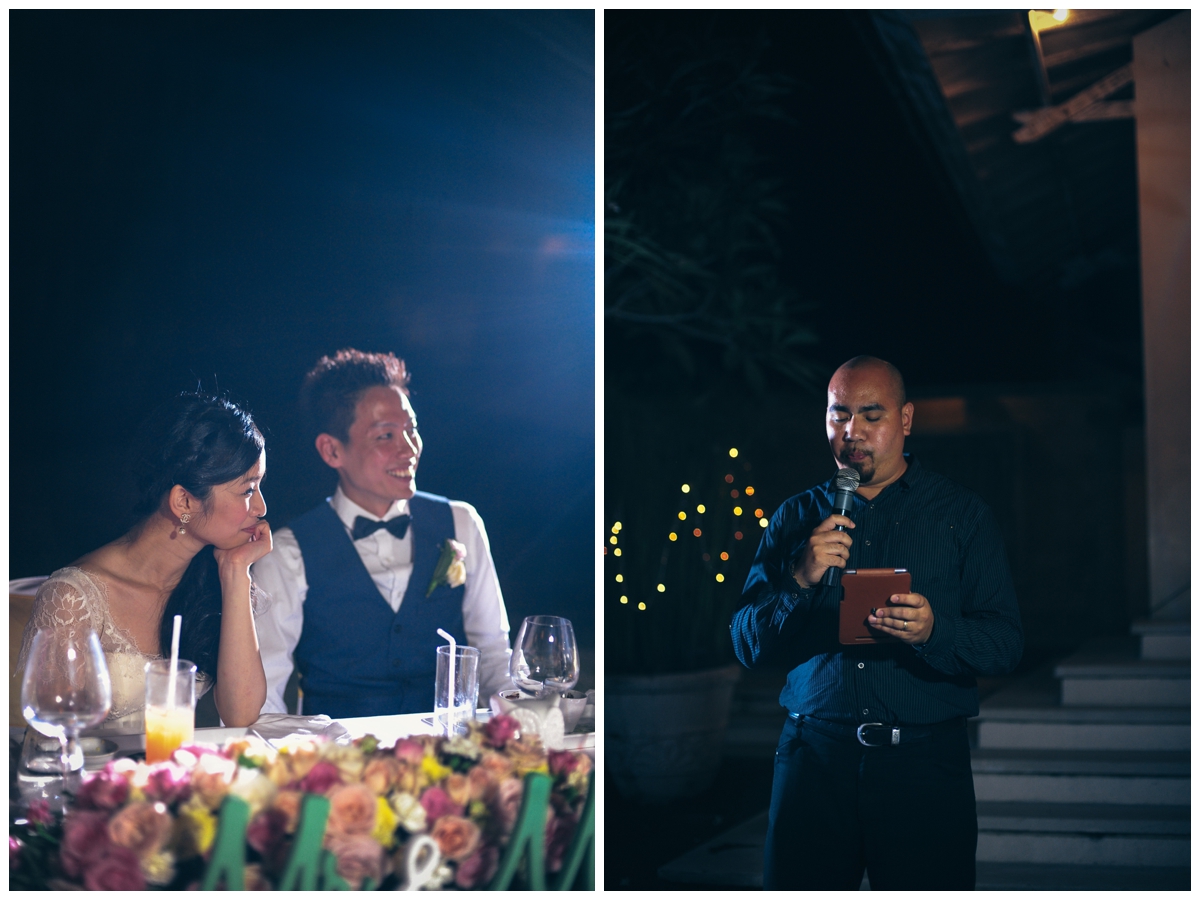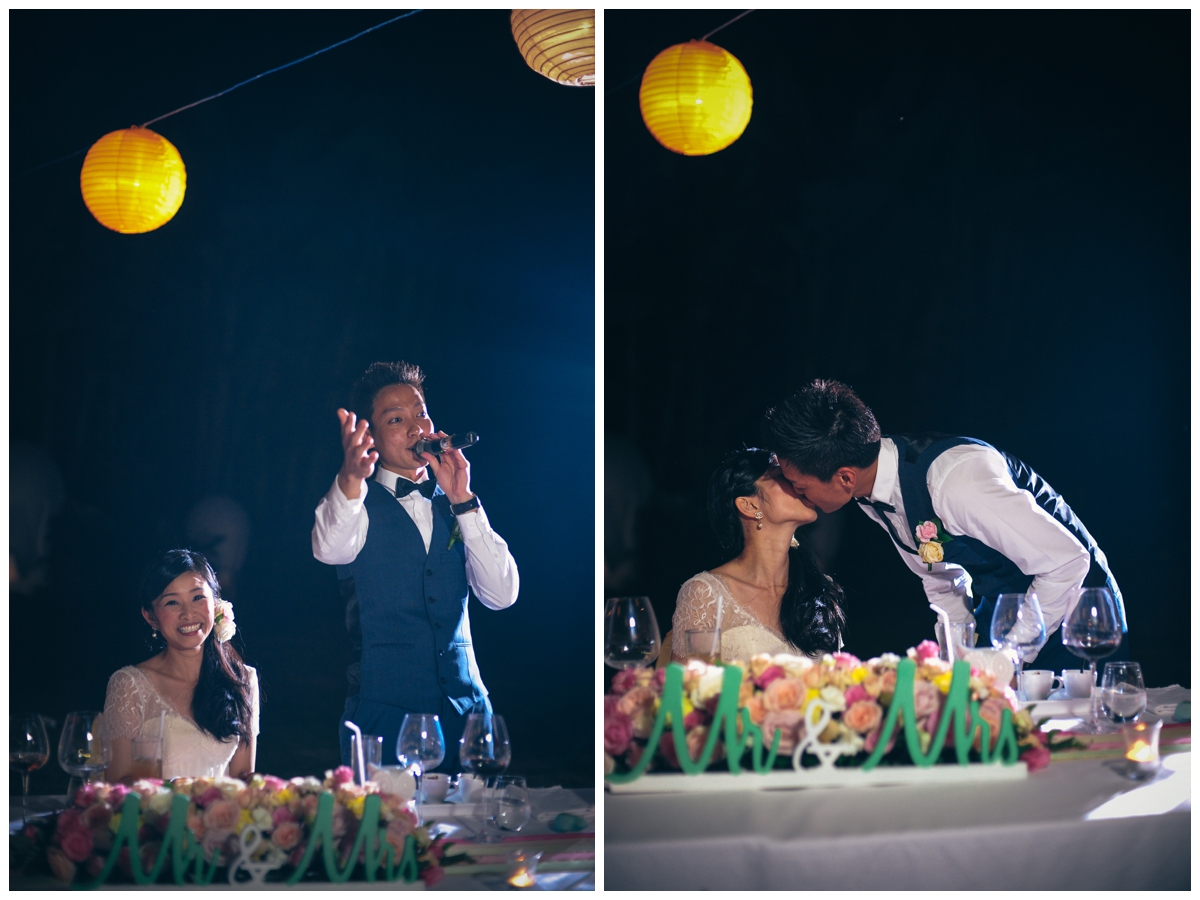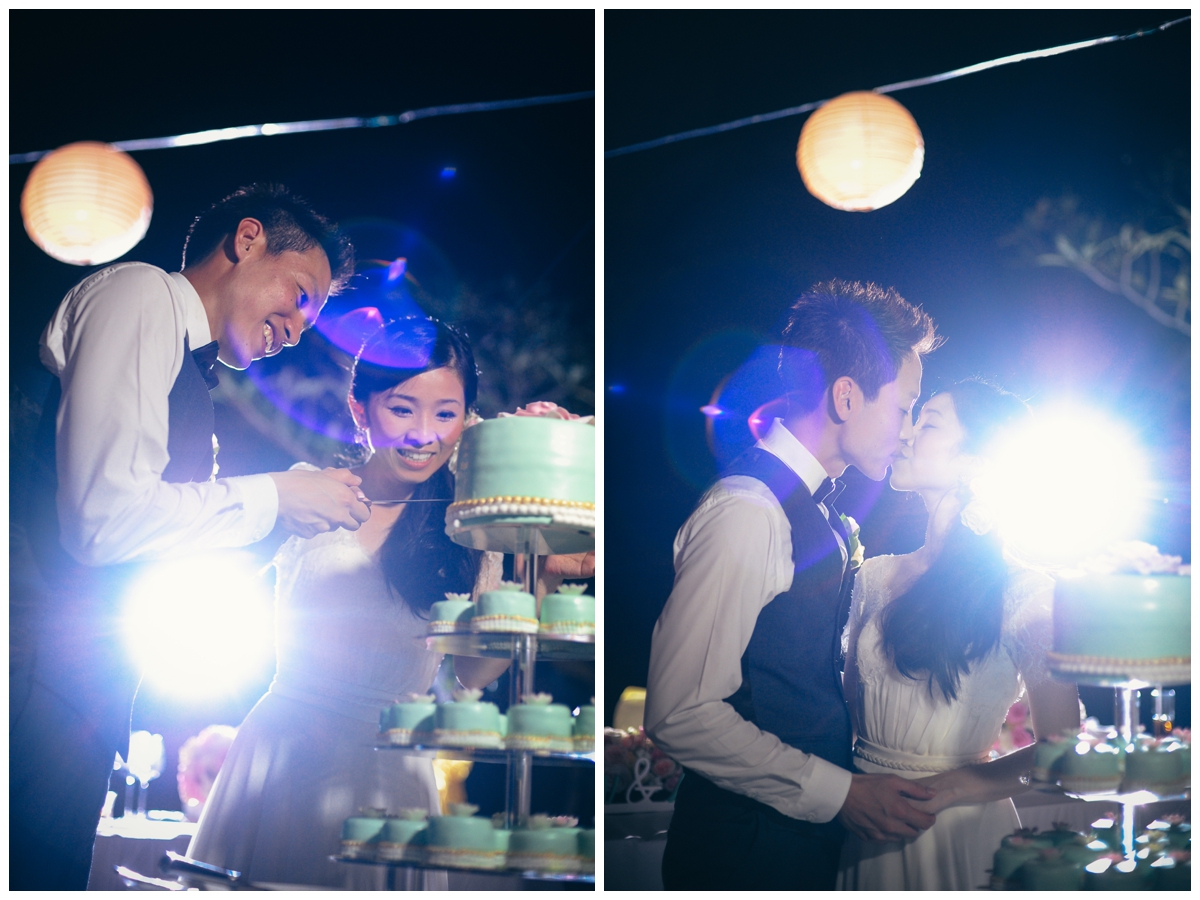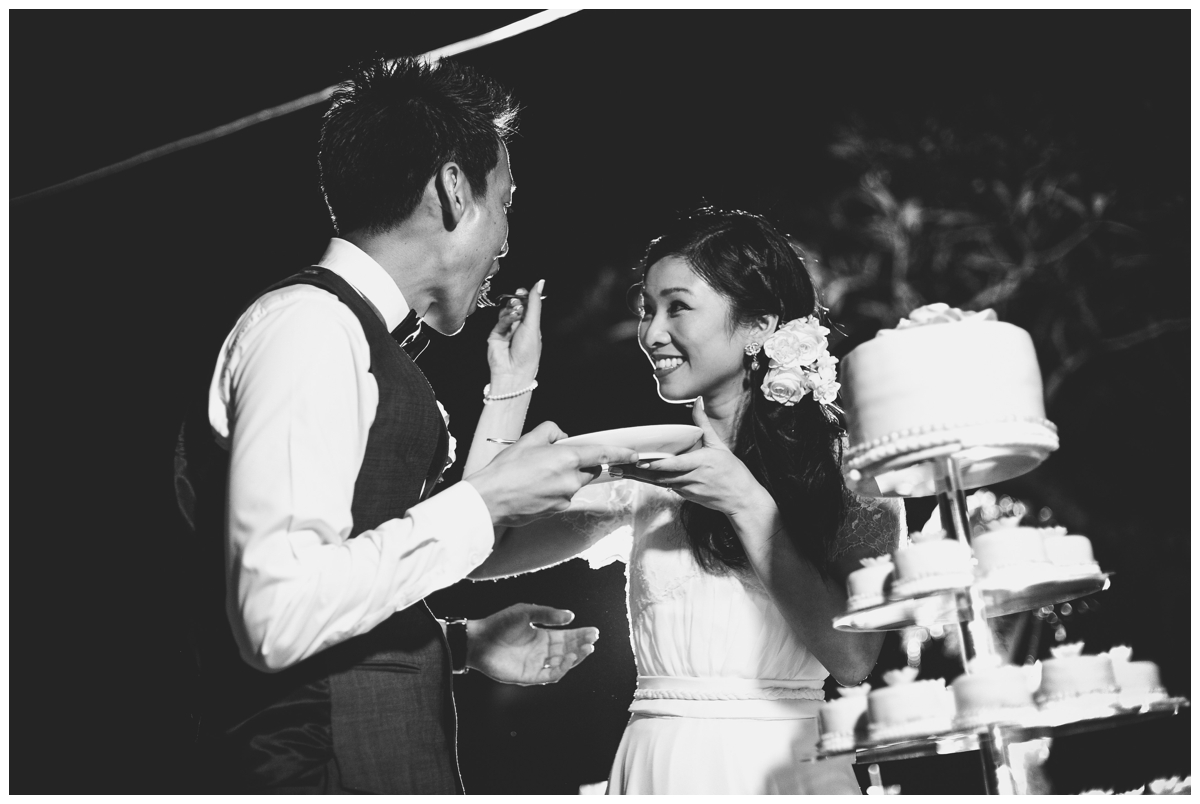 Nick and Kirstie's first wedding dance made time stood still.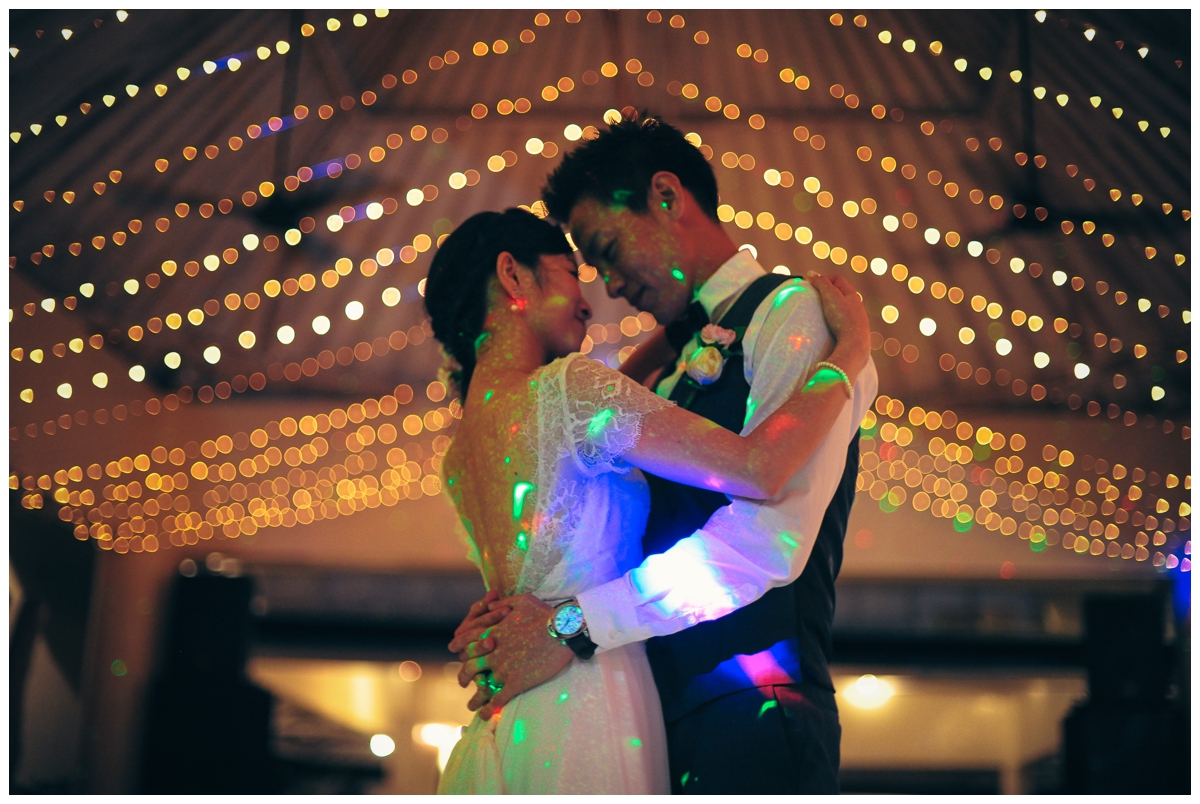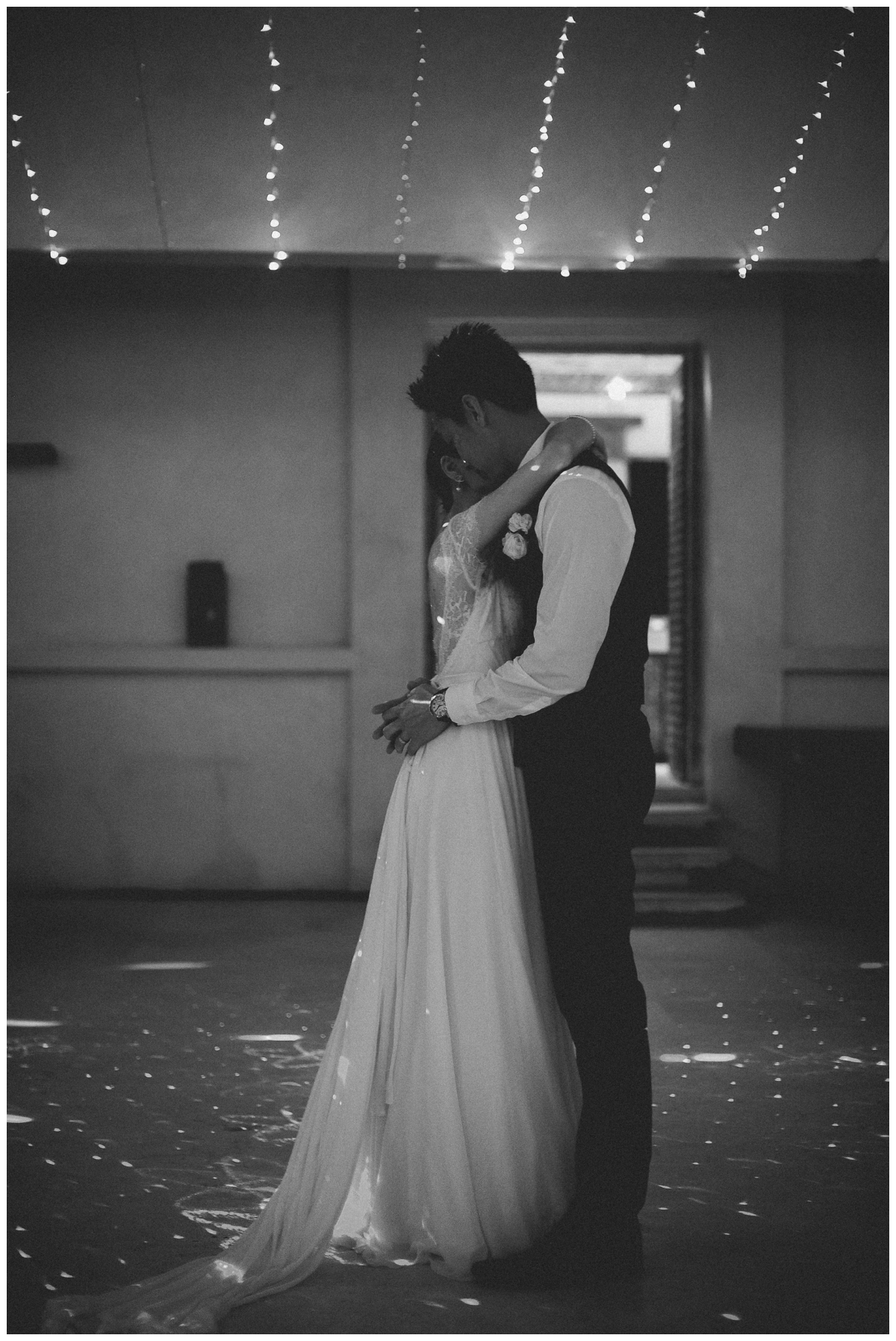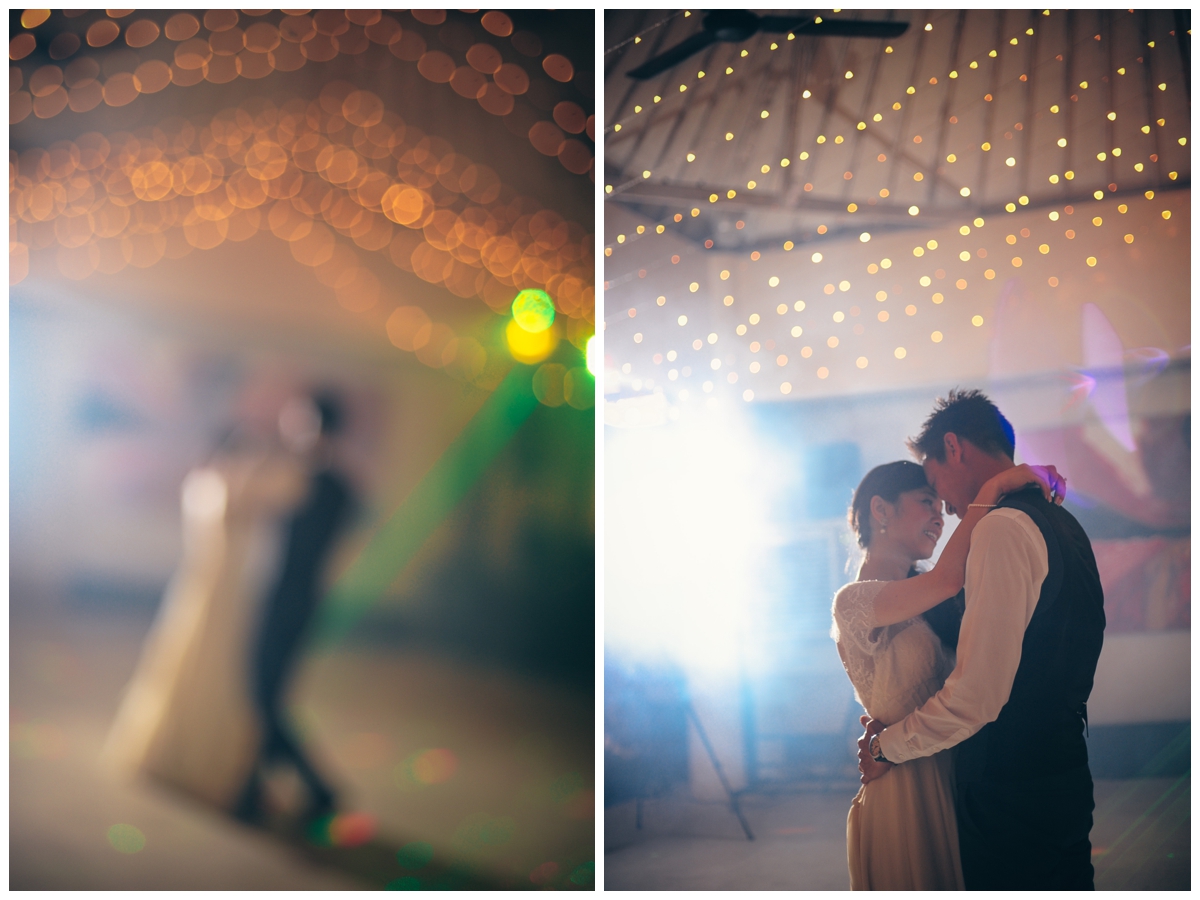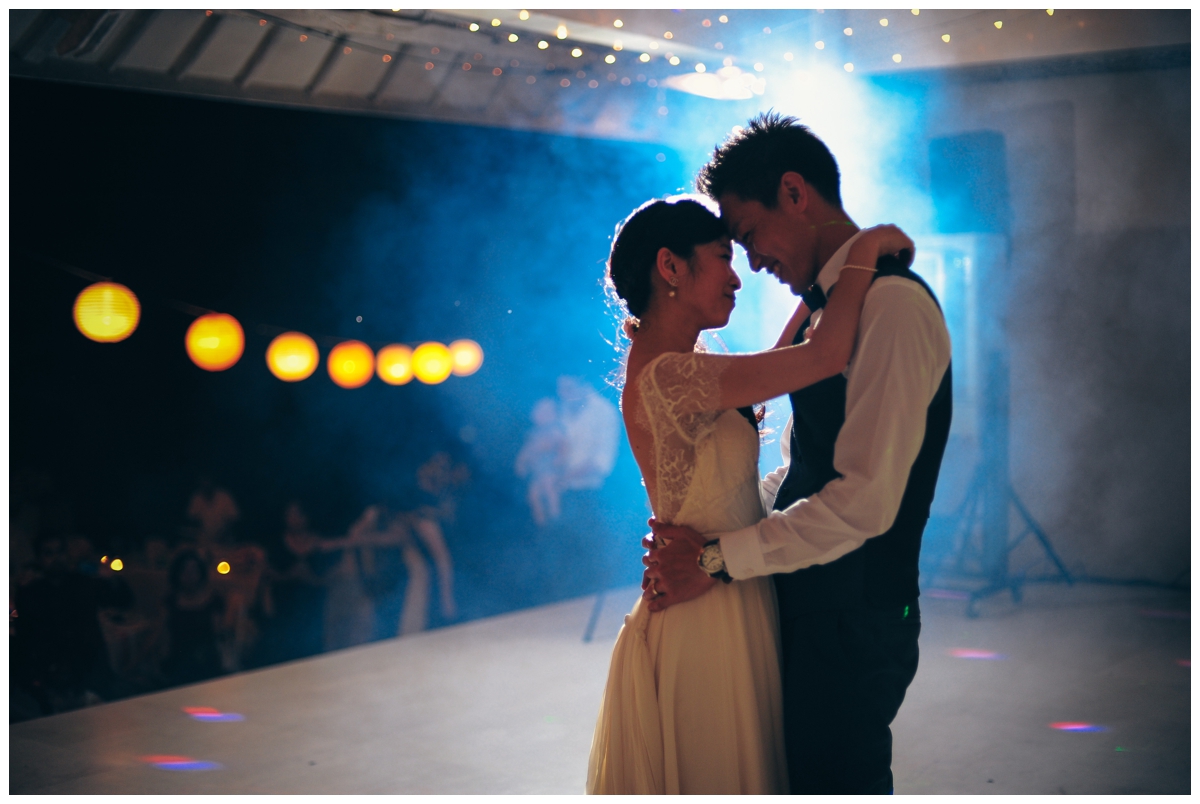 Of course, a crazy party with crazy fun happy people followed with Nick grooving it all away. 🙂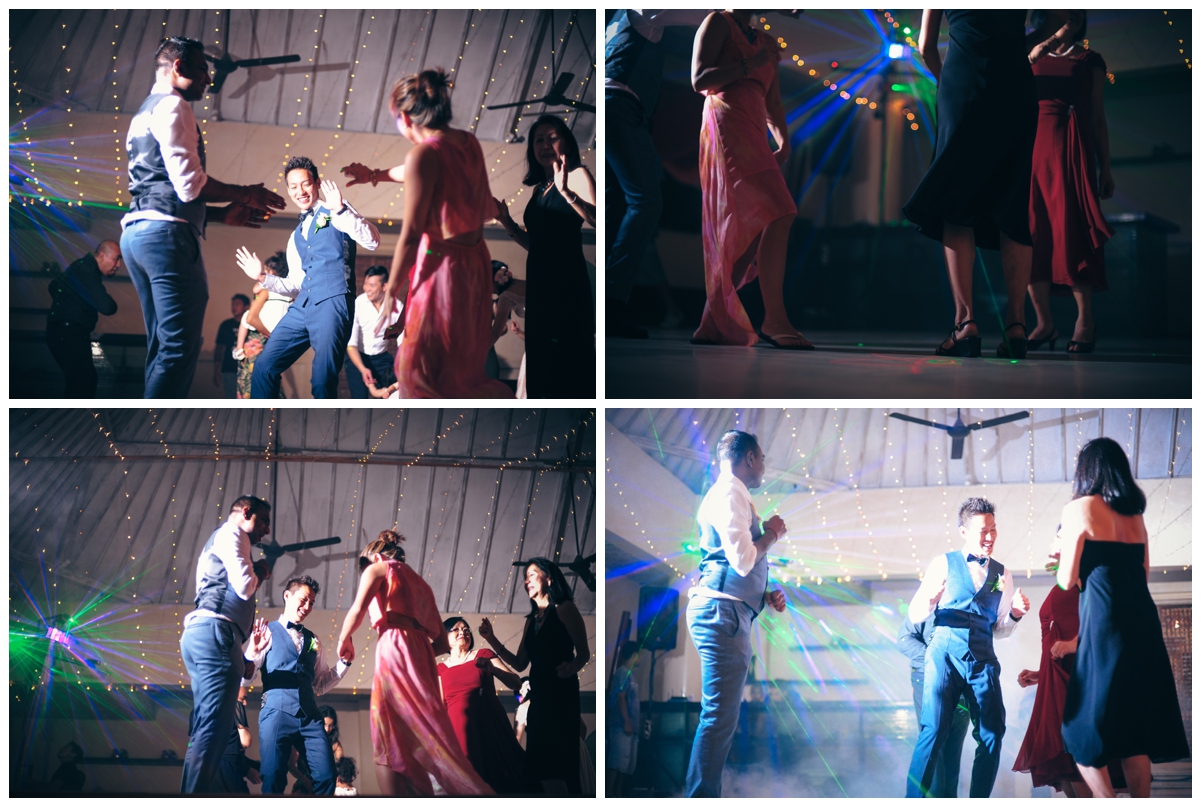 And to wrap up the whole magical night, Nick and Kirstie took a dazzling exit under sparklers!!!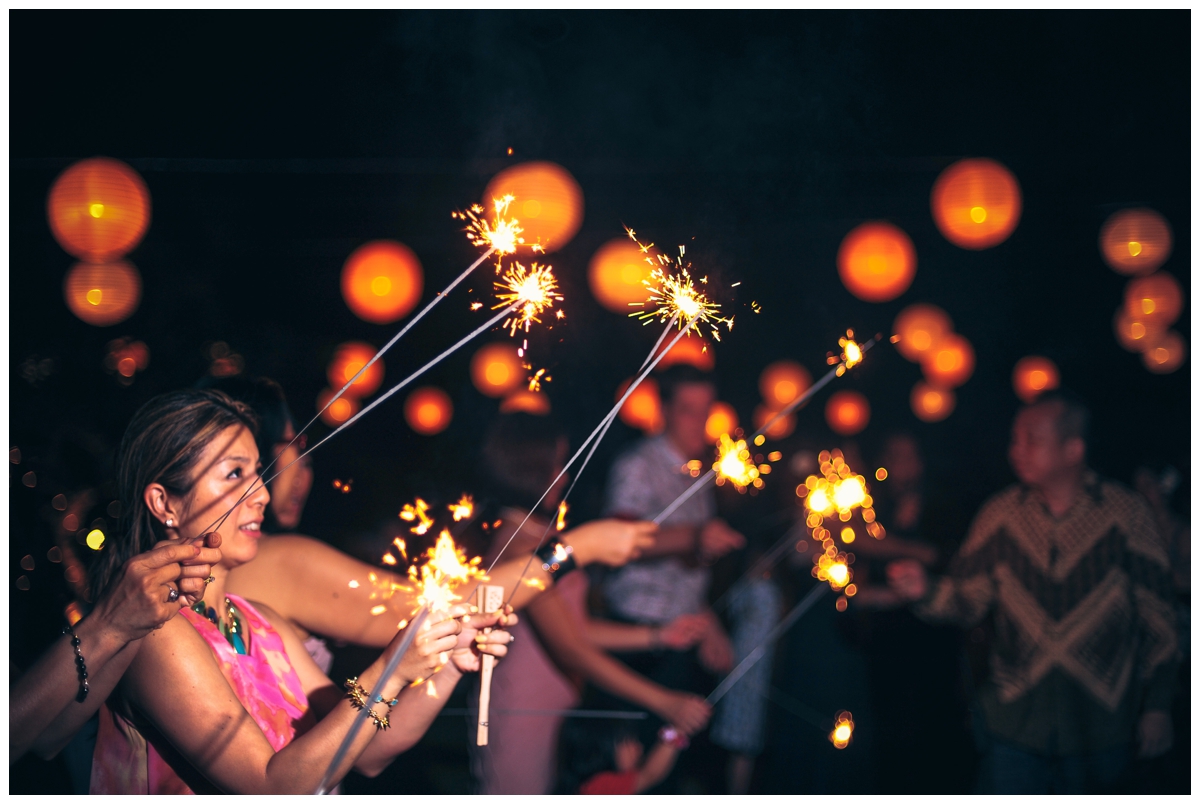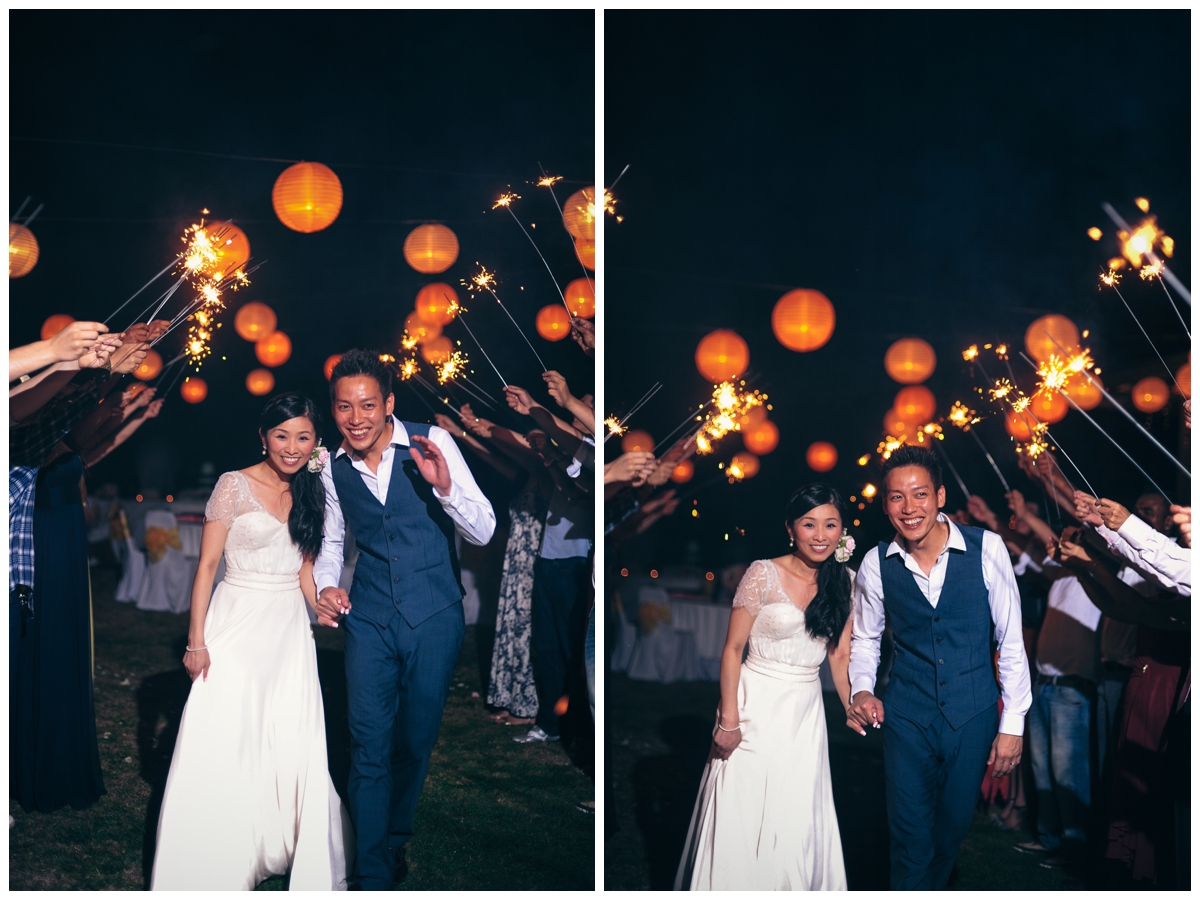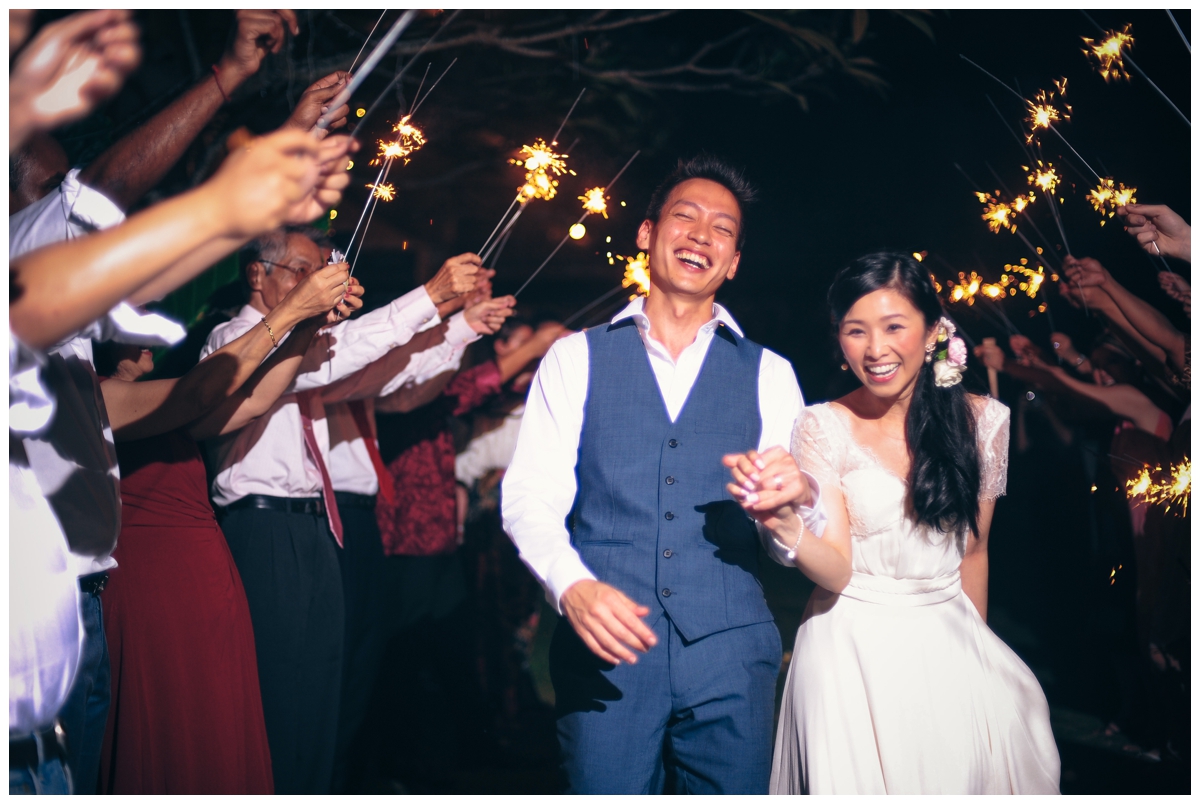 Main Photographer: Josephine Sicad Photography 
Back up Photographer: Paul Arman Calo of Calography
Wedding Planner: Bali Tie D Knot
Ceremony and Reception Location: Villa Infinity Bali , Indonesia
Dress: Olive Suite Weddings, Singapore
Hair and Make up: Hiromi