Just came back here in Singapore last night from an early Christmas trip in my hometown Cebu. If you've seen my instagram posts, you'd know the trip had a bit of drama when Pixie sadly caught 'baby measles' and got sick mostly on the entire trip. Glad that's over though and even though it felt sad to leave Cebu a day before Christmas Eve, I'm grateful we were still able to spend some family time with the grandparents.
Today will be quite extra rush. No Christmas menu plan yet. Haven't even unpacked at all so laundry is waiting. Oh dear! But that's okay. We intended to spend Christmas humbly and simply at home, play Christmas songs all day long, unplug from the internet world, so YES – no Facebook later until after Christmas and focus on cuddles, laughter, singing, eating and just being with each other.
I told the husband no need to buy expensive Christmas gifts for each other,too because I wanted to give more to Typhoon Haiyan victims back home in Cebu. It just felt all heartwarming and meaningful to share more to people whom we really don't know and not need to pay us back with anything.
That's how I exactly want Christmas to be always remembered.
To our families, friends, and clients…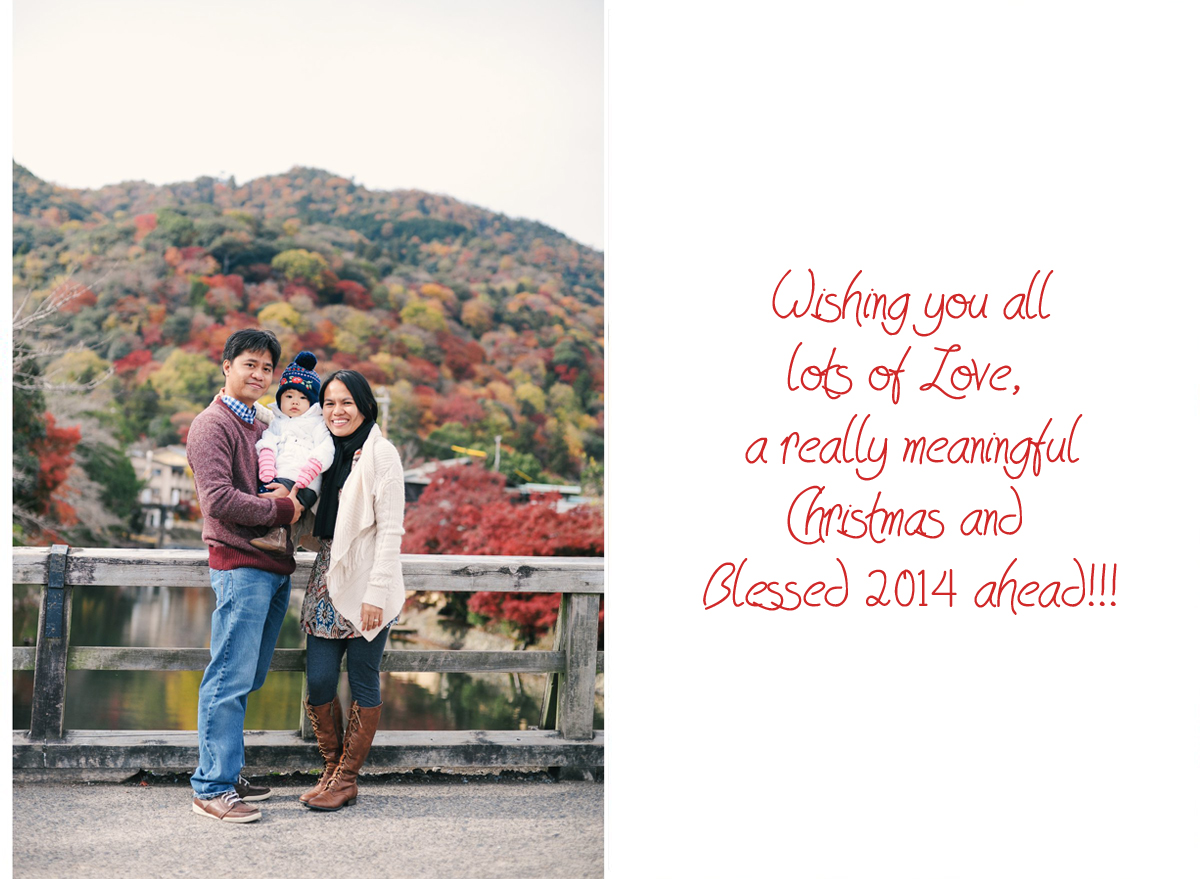 P.S. My recent favorite family photo of us so far from our Kyoto Autumn trip last November 2013. 🙂