"Life is an endless series of adjustments. As you grow older, you adjust.
Think how lucky we are and how much worse off we could be.
Always look on the bright side of things".
– Lee Kuan Yew, RIP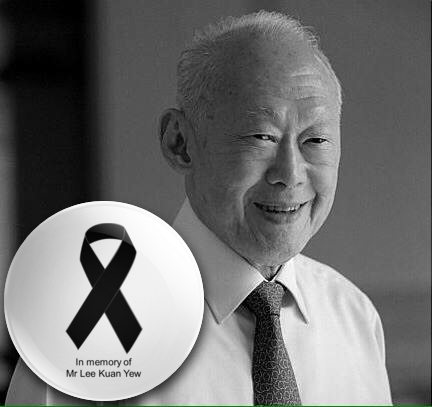 [Photo above grabbed from Facebook https://www.facebook.com/RememberingLeeKuanYew]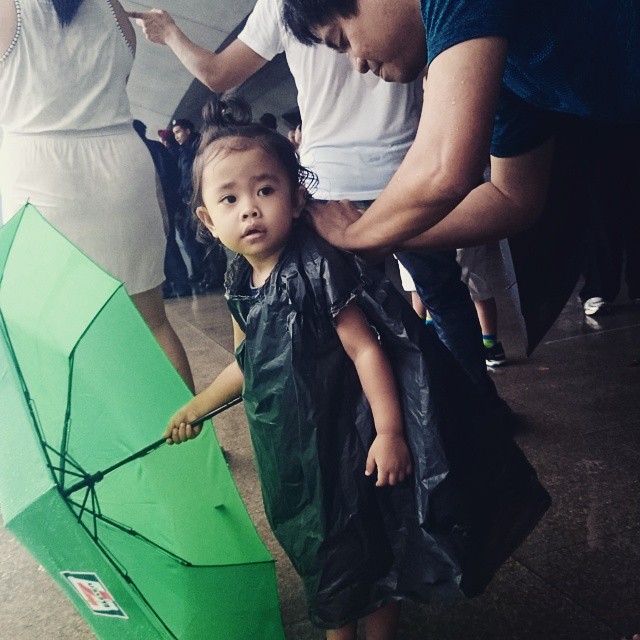 Before i needed to put down my phone yesterday, i took only this photo of Pixie quickly just so i can show this to her someday and tell her how she took part, though but little, braving too the heavy rain with us, as we did our respects and lil tribute to the State Funeral of the great founding Father of Singapore where she was born as a Filipino. 
An old auntie cleaner offered us an unused garbage bag so we dont get all too wet.
All walks of life we met there showed so much respects and love to him defying too the heavy downpour. [You can see a video coverage  of the funeral  via Channel News Asia.]
The moment we all saw LKY's casket passed by, with a grateful heart we made our respectful salute and screamed our souls out, being one with the nation – "Thank you, Mr Lee! Bye bye!"
We may be leaving Singapore soon to move to Australia but it was one humbling experience to be part of a historic and very emotional event to this country we called as our second home for almost 7 yrs.
RIP, Mr Lee. We cant Thank you enough!