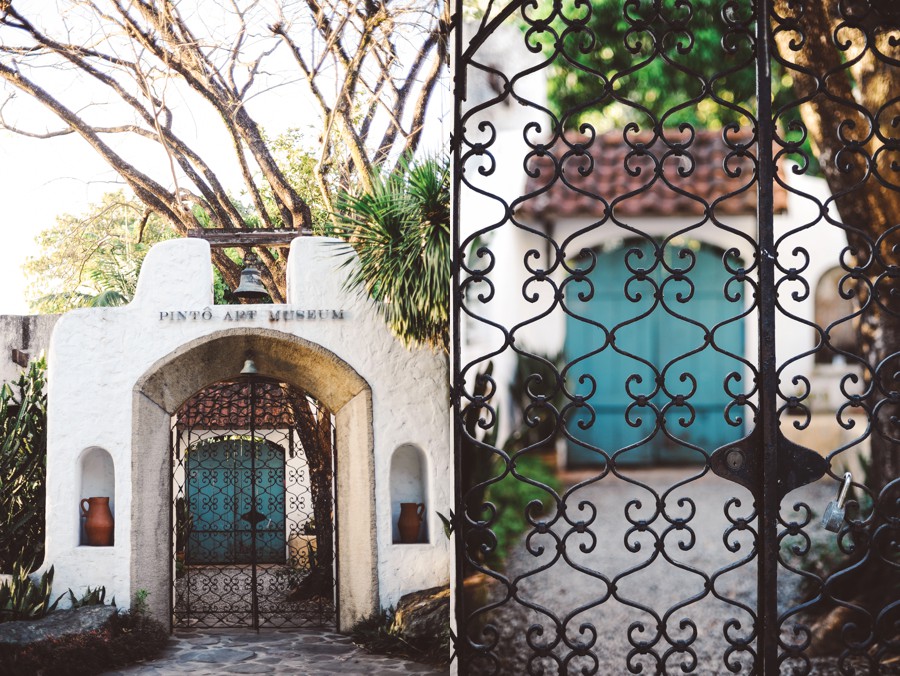 A wooden, teal blue, distressed chipped painted door was all it took.
No kidding! It was an instant love at first sight the moment I entered the Pinto Art Museum. I was hyperventilating more when I saw everything else inside. All trigger happy, I didn't wanna leave that oh so wonderful place! 
And having to document Dax and Nina's esession there now tugs a certain special place at my heart. 
They are actually both working in the medical profession and ever since hearing from some of the experiences they shared at work, especially from Dax who's on his feet most days at ERs, made me greatly respect them more for their passion and dedication in being one of our country's unsung heroes out there. Seriously. I salute these two! To even endure long distances too in between the demands of their work and pursuing further studies is remarkable enough.  
Now, it took about a year long since Dax emailed me and finally, their much anticipated wedding is happening today here in the breezy sunny town of Tagaytay, where I'm currently writing this, and can't truly describe it more how truly honored I am to be documenting their first official "I dos!".

Prof. Make Up Artist: Precious Medina
Hair styling by Isabel Escobal