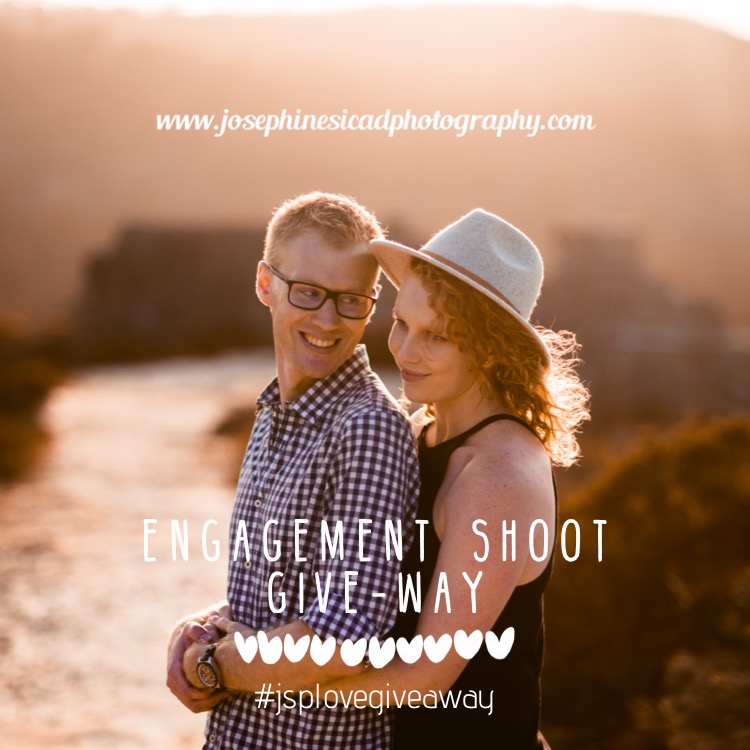 So, did you feel January fleeting too fast? As for me, it has been all about tryin to live slow, investing on my heart and on my mind by more unplugging which turned into more reading finally (i finished 1 book at least in just a week, onto my 2nd one now) — and before January ends, in honor of all those newly engaged couples (esp during the holiday season) and part of my own personal creative project, I'm doing another engagement giveaway for 2017! If YOU or know anyone engaged and getting married and of course interested to have a FREE Engagement Session here in Sydney, Australia, then I look forward documenting a part of YOUR STORY!!! if you're based somewhere else in AU, il be happy to fly over if you cover the rest necessary! 
✈️
😀
I'll keep it simple, here's how to enter:
1. Follow me on instagram if you haven't yet 
👉🏽www.instagram.com/josephinesicadphotography
2. Tag a friend/s in the comment options via my post in instagram or Facebook who may also like to enter
3. Tell me just one best fun fact about you and your (new) #groomtobe/#bridetobe
4. Join my Mailing List if you havent yet through the Subscribe box below this post.
5. Not required but feel free to repost this on your instagram tagging @josephinesicadphotography with a hashtag #jsplovegiveaway
Thats all it takes! I'll announce the winner by 31st Jan 2017.