I am a Filipino, from the island of sunny Cebu, living now in Singapore, capturing Life's moments whenever and wherever I can.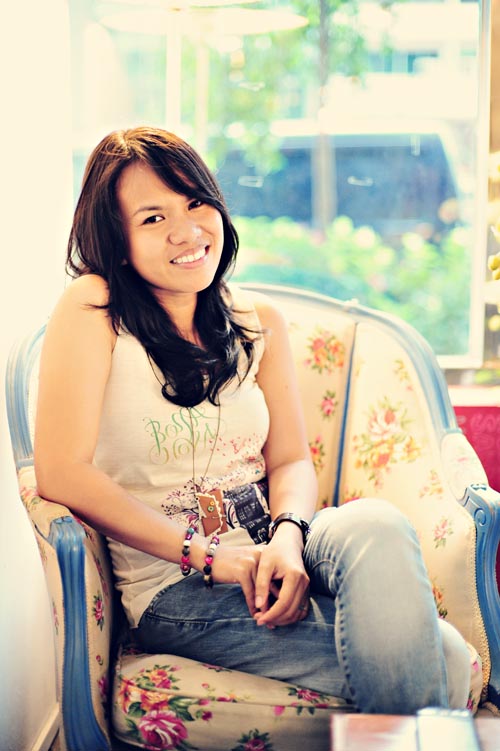 I am wanderlust-high, a full time big dreamer and a lefty (in case you wanna know). I'm in love with dogs, they are heartbeat at my feet, that's why I keep missing my doggies back home (in Cebu) terribly. I'm into anime and jdorama and oh I don't get tired replaying Miyazaki's ghibli films (like never ever!). I am a believer and an all time Bruce Lee fan (whatttta!) and loves aikido and martial arts (would you believe I must have been a samurai in my past life? hehe). I get easily melted away with bossa nova and jazz, yes, I'm an old soul. I hoard anything bart simpsons and pretty happy vintage finds (oh but really, just about anything my heart falls into) and when at home, if not lounging infront of the iMac or out on my jogging tracks, I tune in to food network channels! oh yes, there's a growing chef in me now as I experiment learn more the art of cooking.
I am oh-yes!-married to an ever supportive husband who's also been my most reliable man assisting my photography and a constant reminder of how BLESSED I am to have him by my side. Truth be told, I need him more than how cameras need batteries. *wink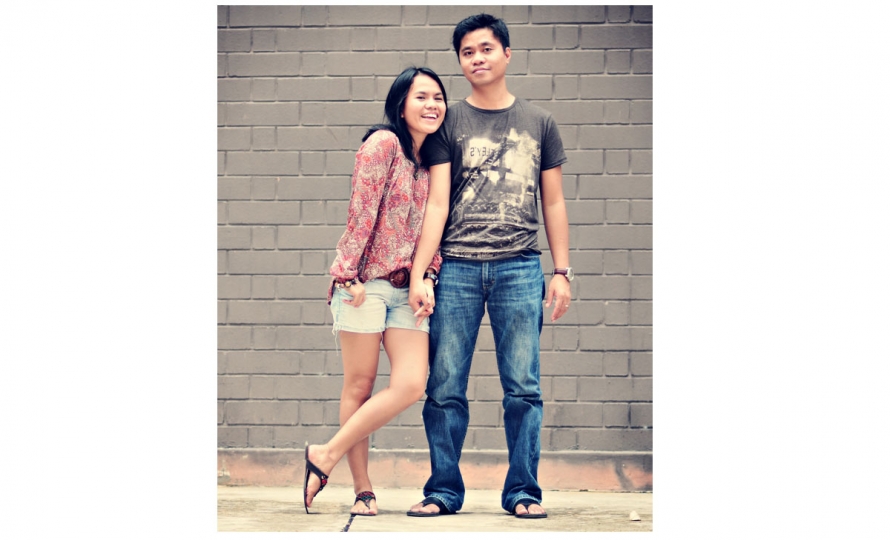 If I can anytime snap out magically with my fingers, I'd be finding myself being just out in a beach (Phiphi Islands in mind!) — with a great book in hand, savoring each moment just gazing at turquoise skies reflecting sunbeams of love!!! If only I can stay there forever! =)
At times, I do find myself wishing I had a grandparent to look up to with photography, sadly, in a  way, I just started learning last Feb 2009 when I had the chance to own a handed-down-Nikon dsrl. (If you wanna know what's currently in my camera bag, click
here
.)

But there's no regret on that. As I grew and still really learning with my style and burning up this passion through endless inspiration and support from everywhere, what mattered along is that I am now seeing the world through a viewfinder certainly in profounding ways I've never imagined.
I've been deeply driven with an utmost dream, quoting
Ansel Adams
….
"I hope that my work will encourage self expression in others and stimulate the search for beauty
and creative excitement in the great world around us."
And when you do find it in your heart to take me as your photographer, send over some love via email and I'd be really over the moon!!!!!
UPDATE:  I jst became a first-time-Mama. Hoooray!

More updates posted on my new personal blog.